Although the Japanese culture of cuteness is well known worldwide, Sanrio makes kawaii culture even more well-loved than ever! Sanrio is the best place to seek a visual illustration of what makes Japan endearing. Sanrio quickly gained enormous popularity with the variety of kawaii Sanrio characters. Sanrio holds the most well-known and cheery "kawaii" characters in Japan that you will surely adore. In fact, there are more than 400 kawaii characters in the Sanrio world, and Pompompurin is no exception. Read on, and let's get to know all about Pompompurin.
Who is Pompompurin?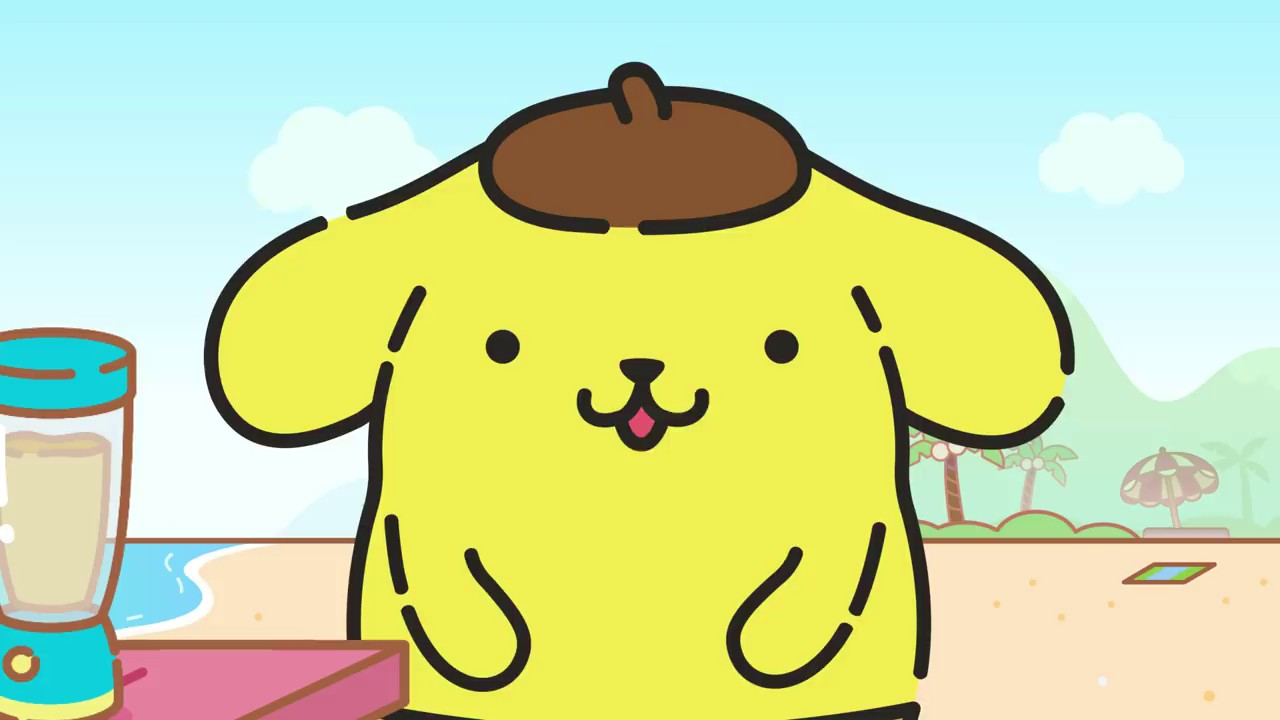 Pompompurin, also known as Pudding Dog, a golden retriever resembling pudding, is one of Sanrio's most well-known characters. On a bright April 16, 1996, Purin was born. Pompompurin resides in a basket of his own in the front hall of the home of his sister-owner. He always wears his trademark brown beret atop his head. He enjoys it in secret when the wind blows off his beret so that he may get it back. He can get along with anyone and has a laid-back disposition. He enjoys saying the phrase, "let's go out!" but hates saying, "stay." He also loves drinking milk and eating anything soft, including his mother's cream caramel dessert.
In addition, Pompompurin enjoys hiding and collecting shoes, including a pair of his owner-sandals mother's and owner-leather father's shoes. He also spends a lot of time doing many things, from napping a lot and purin aerobics to showing out his talent with his closest friends. He is a friendly, easygoing dog who aspires to be even bigger.
History of Pompompurin
Pompompurin, like Keroppi, was first developed as the result of a Sanrio internal design competition for a new dog character in 1996. He ultimately won the competition because his design was the most well-liked. He eventually made his debut in the July 1996 issue of Strawberry News under the name My Pudding, which was later changed to his current identity, Pompompurin.
Best Pompompurin Products
If you adore anything with Pompompurin or even all about Sanrio, you've come to the right place. Sugoi Mart offers the prettiest and cutest items, such as cheerful plush dolls and keychains featuring Sanrio Pompompurin. Find the perfect Sanrio gift or addition to your collection by browsing our Pomompurin goods, from cute snacks, plush toys, home decor, and several other sort of products from the exclusive Japan line of the most beautiful Pompompurin. Here are some of the best you can order at Sugoi Mart Sanrio Pompompurin Collection.
1. Pompompurin Kigurumi Costume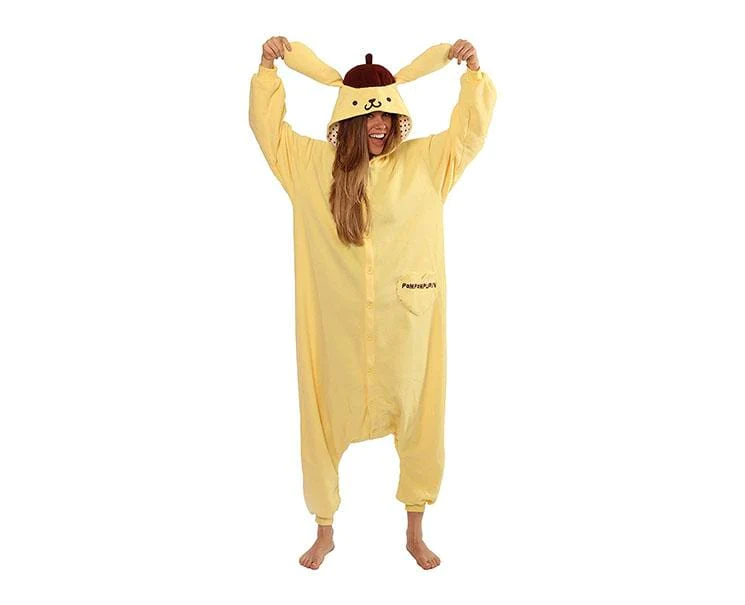 The adorable Pompompurin from the Hello Kitty series is featured on this Pompompurin Kigurumi Onesie, a pajama Kigurumi costume for men and women! With a kigurumi onesie modeled after the well-known Pompompurin mascot from Sanrio, you can stay warm and look stylish! One size fits all kigurumi is appropriate for people up to 175 cm tall. Additionally, this Kigurumi's loose fit makes donning them seem like entering a heaven of pajamas. Put on the warm, comfortable hood, and you're ready to take sleep in the middle of the day, binge-watch movies, or simply relax in style. Thanks to its quick and simple button-up design, you can layer it over uninteresting clothing everyday for convenient versatility. Each Kigurumi is made from a sturdy yet rich polyester fleece fabric, making it both warm and long-lasting. No matter how you wear this Pompompurin Kigurumi Costume, it will bring the final touch of cuteness you've been searching for!
2. Lux Shampoo and Treatment Set Pompompurin Version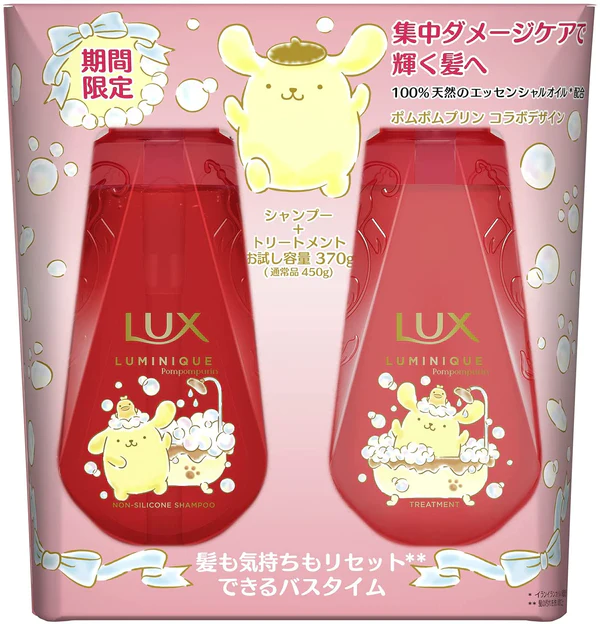 This Lux Shampoo and Treatment Set Pompompurin Version is a shampoo and treatment package from Lux, a renowned Japanese manufacturer of shampoo and bathroom accessories. Two 370g bottles of shampoo and treatment are included, and both of them have a sweet Pompompurin design! This Lux Shampoo and Treatment Set Pompompurin Version is a fantastic moisturizing and revitalizing solution. Shampoo properly foams and very carefully cleanses the hair. Moreover, hyaluronic acid, which has incredible hydrating and repairing effects, is present. Normalizing the moisture balance and preventing drying, HA also aids in repairing and bolstering the structure of the hair. This shampoo is sure to strengthen the hair structure, making it more smooth and more lustrous. Gather this set right away!
3. Sanrio Cat Coin Bank: Pompompurin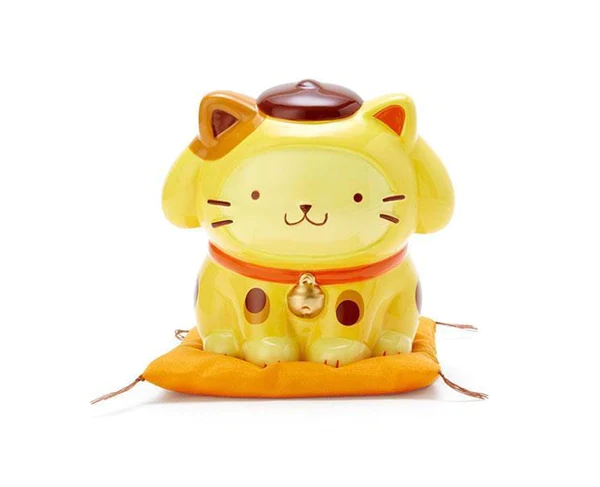 Here is a coin bank that not only helps you save a specified amount but also increases your luck and prosperity. This beautiful porcelain Pompompurin money box also serves as a darling home accent! This Sanrio Cat Coin Bank: Pompompurin desk ornament is a ceramic Pompompurin coin bank. Additionally, it is designed to resemble the Japanese Daruma lucky figures and has painted decorations and a coin hole on the back, making it ideal for helping you save money for a special purchase. An at-the-base rubber stopper allows coins to be removed. You may also display this statue at the front of your eatery or store to draw a crowd of Sanrio fan club.
4. Sanrio Pompompurin Shaped Hairbrush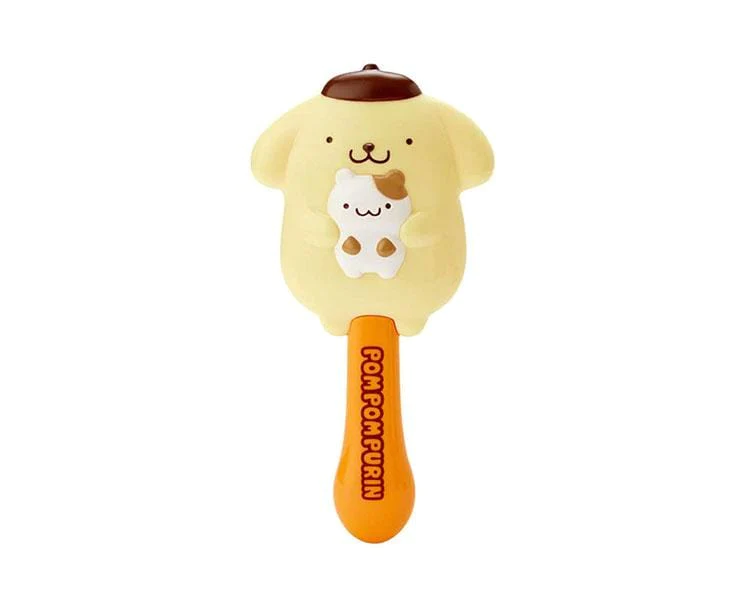 Why not enjoy creating lovely hairstyles with the help of Pompompurin and Muffin, two adorable characters that will make you smile? This Sanrio Pompompurin Shaped Hairbrush can make styling and care for your hair enjoyable every day. This decent paddle hairbrush provides your hair volume, bounce, smoothness, and wavy appearance. Moreover, this orange brush holds long, flexible bristles that detangle and destress, smoothing out tight knots into soft strands for the most feel wonderful hair. Its portable size makes it an ideal hair-styling companion. Never leave the house without this delightful Sanrio brush, which displays a cute raised design of Pompompurin and his devoted hamster friend.
5. Pompompurin Hand Sanitizer & Case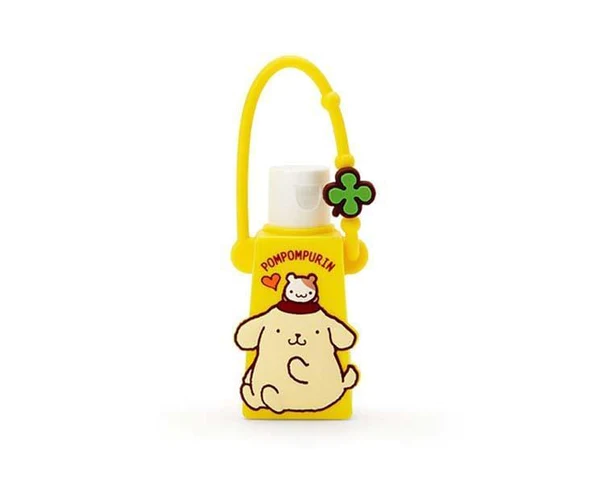 Germs are everywhere and spread quickly, so we must always have hand sanitizer on hand. Look no more! Here's a Pompompurin Hand Sanitizer & Case that you may hang from your backpack or make a keychain. This is incredibly cute and perfect for hanging on your purse if you usually use hand sanitizers. This is the perfect solution if you're tired of digging through your bag for lost hand sanitizer. It will also make a great gift, and you won't have to worry about sanitary issues. And despite their small size, they are incredibly effective, eliminating 99.9% of germs in a matter of seconds. Moreover, these tiny hand sanitizers are so wonderfully scented that you can't help but use them. The hand sanitizer here is not sticky or leaves dry residues. These include silicon holders with Pompompturin character designs so you can hang them. Take pleasure in smooth, clean hands with this alluring hand sanitizer scent, plus the addition of their cute and colorful designs!
Indeed, Pompompurin, the golden retriever that resembles pudding, is one of Sanrio's most well-known characters with these range of items available online, along with Hello Kitty and Cinnamonroll. Join the Sanrio craze and discover more all about the Japanese kawaii culture with Pompompurin. Together with other Sanrio's charming creatures and their friends, Pompompurin is depicted on nearly every item possible in Japan and now the entire world as a result of the countless fans they have gathered throughout the world over the years!