Many people who like cats and cute things would also love the iconic figure in Japanese popular culture, Hello Kitty. The iconic Hello Kitty's simple yet endearing characteristics surely won over many hearts all around the world. Hello Kitty's popularity and success have had an impact on both Japanese culture and a sizable chunk of the rest of the world. So, it's highly impossible that you haven't seen Hello Kitty or other Sanrio characters on Japanese theme parks, numerous Hello Kitty games, Hello Kitty inspired songs, movie posters, rubber sandals, rare collectibles, school supplies like cases, purses, and mechanical pencils, or on stationary for the classroom. Read on and learn more about the fantastic adventures of Hello Kitty and discover the best Hello Kitty inspired products you'll surely adore.
Who is Hello Kitty?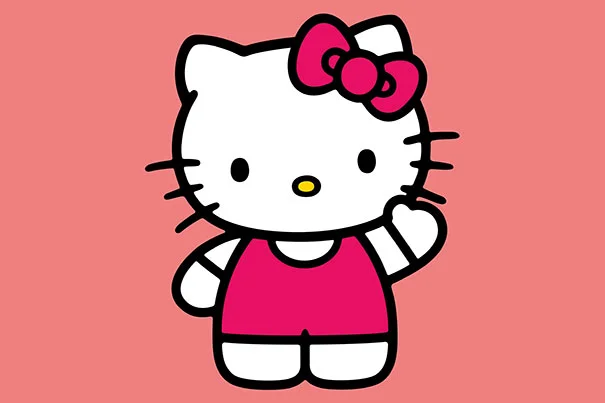 Hello Kitty, often known by her full name Kitty White (Kit Howaito), is a fictional character developed by Yuko Shimizu and Yuko Yamaguchi design cute characters for the Japanese firm Sanrio. She is portrayed as a white Japanese Bobtail cat wearing blue overalls with a yellow blouse on top and a red bow on her left ear. According to Hello Kitty's official character profile, she was born on November 1 in London, England, and she has an A blood type. She is characterized as having a height of five apples and a weight of three apples.
Moreover, hello kitty is portrayed as a tomboyishly gorgeous girl who is attractive, bright, lovely, caring, and close to her sister Mimmy. She enjoys baking cookies and enjoys eating apple pie made by her mother. She enjoys collecting adorable items, and English, music, and art are her top three academic interests. The crimson bow on her left ear serves as her distinctive signature. In fact, Hello Kitty has been named the children's ambassador for UNICEF, and the Japanese government has designated her as its tourist ambassador.
The Family of Hello Kitty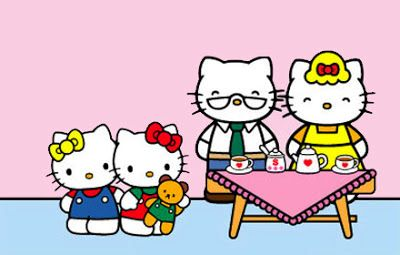 Hello Kitty's larger family, the Whites, is portrayed as being rather large. Her twin sister Mimmy is referred to as "shy and very girlie," with a passion for sewing and future marriage aspirations. Hello Kitty has a red bow on her left ear, while Mimmy has a yellow bow on her right. Their father, George, is dependable, humorous, and forgetful. Their mother, Mary, is well-known for being a fantastic chef and a cheerful housekeeper. Grandpa Anthony likes to tell stories, while Grandma Margaret likes to sew. Moreover, several spinoff characters have been created in addition to the primary Hello Kitty characters, including Charmmy Kitty, Hello Kitty's pet cat, and Sugar, her pet hamster, who was first introduced in 1999.
History of Hello Kitty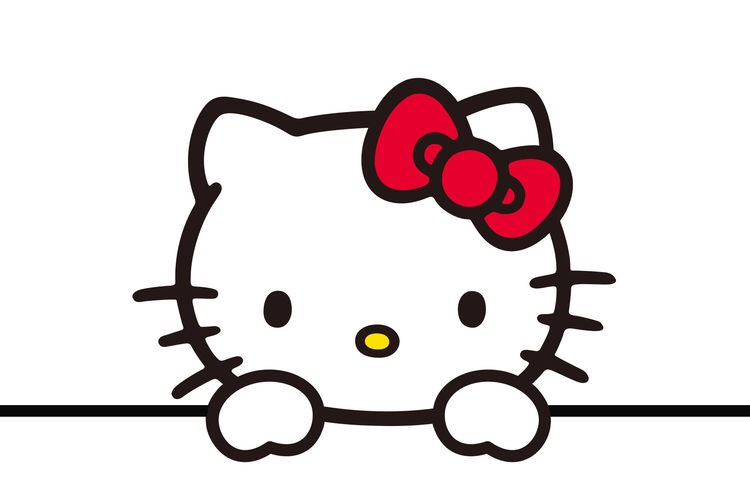 The original Hello Kitty was created in 1974 by designer Yuko Shimuzo for the Sanrio company where she worked. After leaving the company a year later, Setsuko Yonekubo managed the character until Yuko Yamaguchi, a Japanese designer, took it in 1980. After deciding on the name Kitty, Sanrio designer Shintaro Tsuji changed the name to "Hello Kitty" for the mascot to represent the company's "social communication" ethos.
The Hello Kitty product range has expanded to include clothing, school materials, plush toys, jewelry, stickers, purses, and many other items. She was designed with the pre-teen female market in mind due to the favorable public response. It was first used on a vinyl coin bag, which later became the best-selling item in Japan for the year. Due to her great popularity, Hello Kitty is one of the most important Kawaii characters and the official mascot of Sanrio.
What is the First Hello Kitty Product?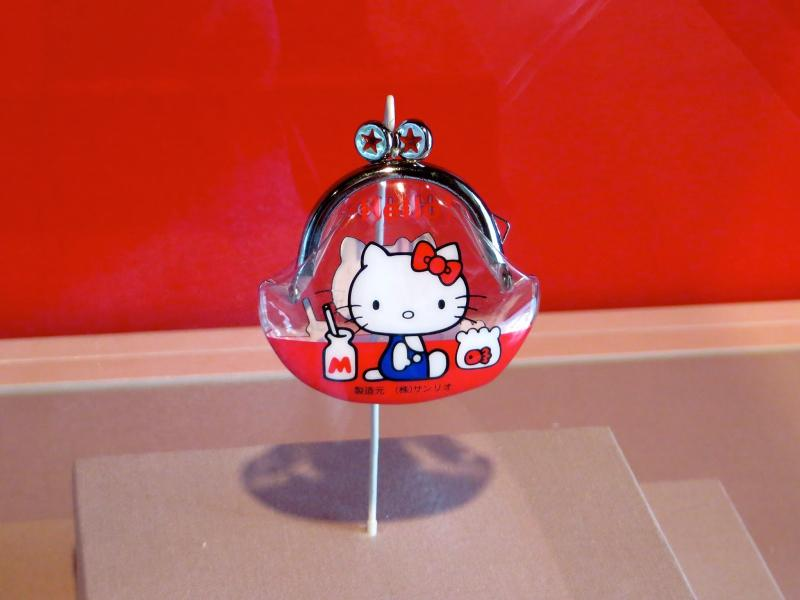 Hello Kitty brand rose to greater prominence in the United States in 1976 when Sanrio opened a Gift Gate store in San Jose, California. The product first debuted on an item in March 1975 on a vinyl coin purse sold in Japan, where she was depicted sitting between a bottle of milk and a goldfish bowl. Her popularity also expanded with the advent of kawaii culture, which celebrates cuteness. Hello Kitty store sold well after her 1975 premiere, and Sanrio's sales increased sevenfold.
Best Hello Kitty Branded Products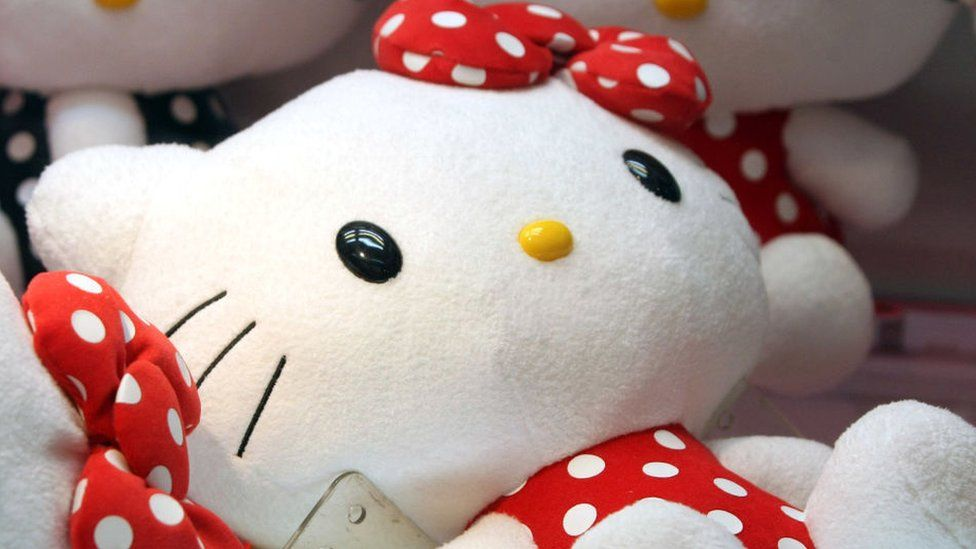 Sanrio and a number of business partners have produced Hello Kitty-branded goods, such as the Hello Kitty Stratocaster electric guitar (available from Fender in the US since 2006) and even the Hello Kitty Jet, an Airbus A330-20 commercial passenger jet airliner (2005–2009, with EVA Airways in Taiwan). Hello Kitty and clothing and accessories designer Stussy began working together in 2009. With the help of Hello Kitty, Stussy created a collection featuring the Hello Kitty character and featuring the brand's distinctive graphics. In order to continue the expansion of product lines aimed at older audiences, Hello Kitty entered the wine market in 2009 with a selection of four wines that were offered for online purchase.
Moreover, Simmons Jewelry Co. and Sanrio Japanese company announced a co-branded jewelry licensing agreement in the spring of 2005. Exclusive to Neiman Marcus, "Kimora Lee Simmons for Hello Kitty" was introduced with prices ranging from $300 to $5000. Kimora Lee Simmons created the collection. The jewelry is entirely handmade and is made of fashion accessories, enamel, sterling silver, ceramic, semi-precious stones, 18K gold, diamonds, colorful gemstones, and semi-precious stones.
Sugoi Mart's Hello Kitty Collectibles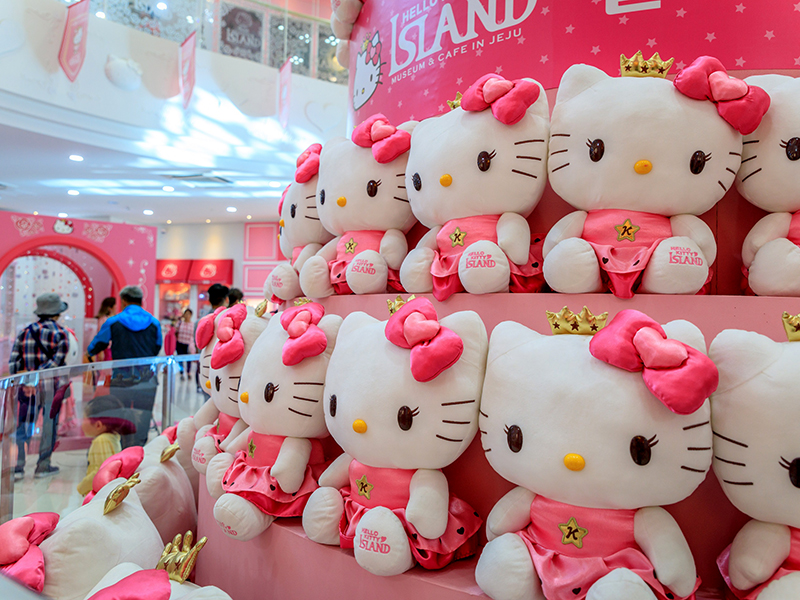 The Hello Kitty trademark has become well-known throughout the world; since 2003, Sanrio has made over $1 billion in yearly sales outside of Japan. The Hello Kitty character product range includes cute design of purses, stickers, and pen sets to toasters, televisions, apparel, massagers, and computer hardware, while primarily targeting the pre-adolescent female market. It has a cult-like following among adults as well, particularly in Asia, where Hello Kitty brand is featured on a variety of high-end consumer goods, including jewelry, purses, and automobiles. Young children-oriented Hello Kitty TV shows have also been made in numerous numbers. Dolls, stickers, greeting cards, clothing, accessories, school materials, kitchenware, and household appliances are a few examples of things that include Hello Kitty's face. Here are some of the best Sugoi Mart Hello Kitty products you'll surely want to have.
1. Sanrio Hello Kitty Sakura Kimono Plush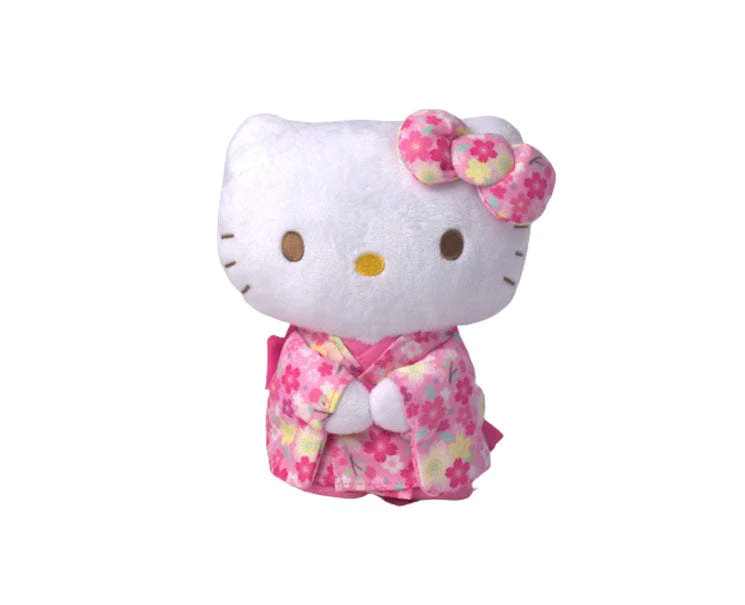 The cherry blossom, or sakura in Japanese, blooms for a short time at the start of spring. It's a beautiful reminder to appreciate the little things because they pass by so quickly. This Hello Kitty Sakura Kimono plush is dressed in a pink satin pillow, a printed bow, a kimono with sakura designs, and a matching obi belt.
2. Hello Kitty Coin Bank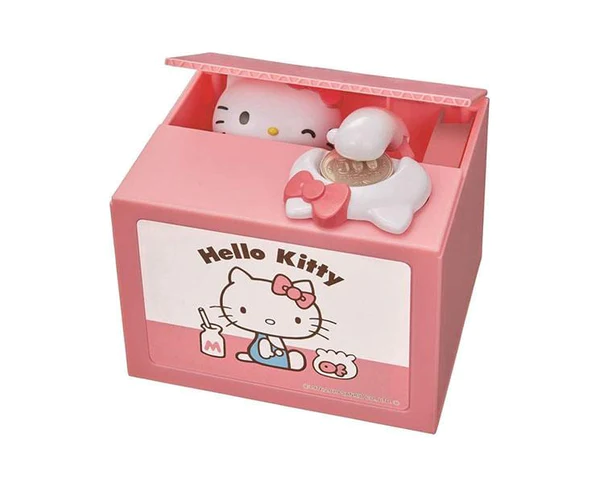 Kids will enjoy saving money with this Hello Kitty Coin Bank! Simply put the penny on the cat's nose and watch it jump out of the box carrying your money! Any fan of Hello Kitty will adore getting this humorous piggy bank as a gift.
3. Hello Kitty Curry Rice Mold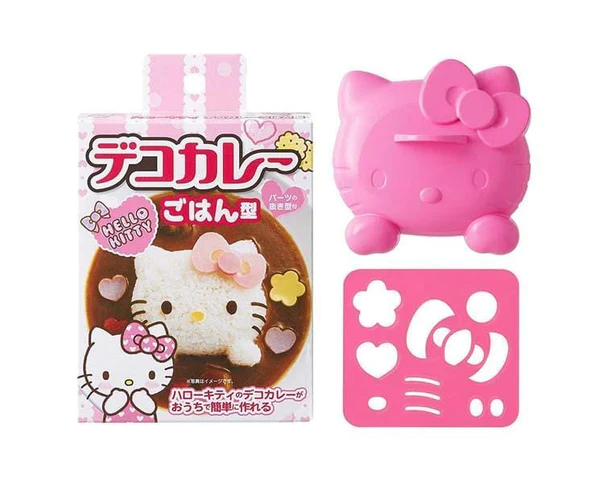 With the help of this Hello Kitty Curry Rice Mold decoration set, your curry rice meal can become a charming work of art! It includes a rice mold shaped like Hello Kitty's head and a square punch mold with numerous distinct shapes. Despite being made totally of sturdy plastic, the kit shouldn't be used in a dishwasher or microwave.
4. Hello Kitty Macaroni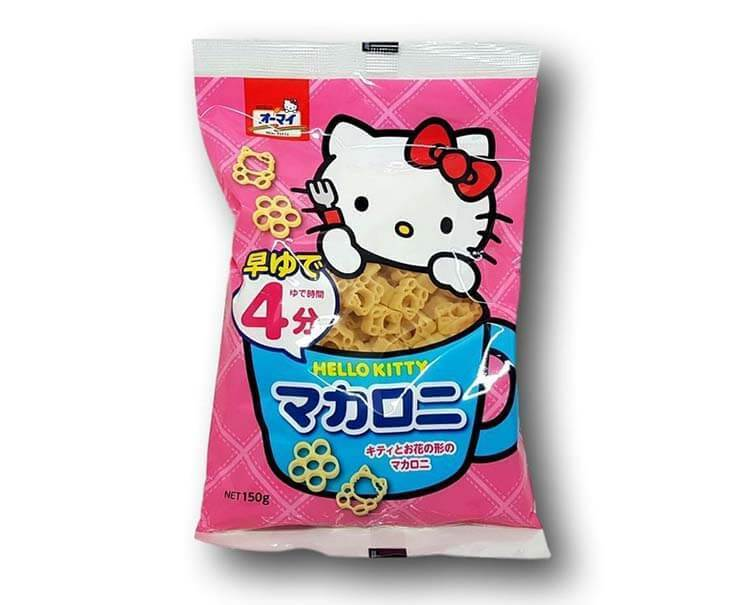 This Hello Kitty macaroni box is molded in the image of Hello Kitty. You may prepare delicious macaroni in just 4 minutes, spice up your kids' meals with comedy, or impress your friends with your inventive cooking. Now is the time for some delicious Mac and Cheese with this Sanrio Pasta.
5. White Chogokin Hello Kitty x Gundam Figure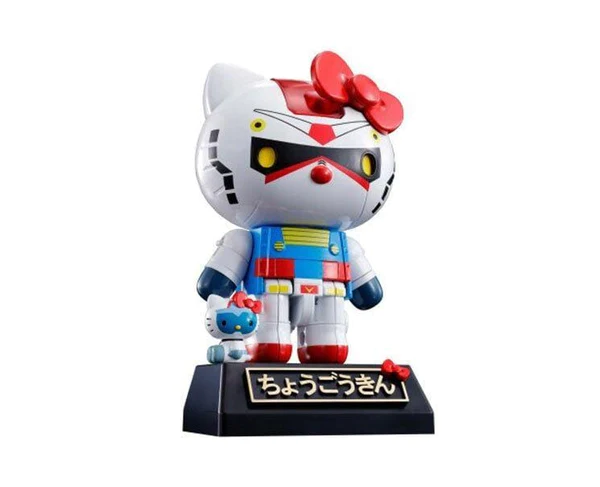 The 45th anniversary of Hello Kitty and the 40th anniversary of Gundam were combined to create this figurine. This high-end white figurine is made of die-cast metal and is based on the RX-78-2 Gundam. Each box contains a miniature figure of Hello Kitty called "Amuro Ray." You will be amazed at the range of performances you may perform in White Chogokin Hello Kitty x Gundam Figure battle mode or sitting mode.
6. Sanrio Japan New Year Rabbit Hello Kitty Plush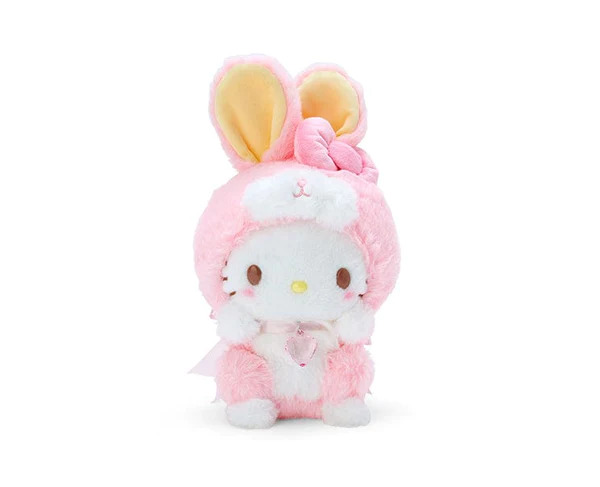 One of the most important holidays in Japan is New Year. And this pink Hello Kitty is coming to ring in the new year with you. Sanrio Japan New Year Rabbit Hello Kitty Plush got some adorable stances that will make you smile. Exclusive to Sanrio Japan, this Hello Kitty fluffy plush doll features a 2023 New Year of the rabbit fairy design.
7. Sugoi Mart Sanrio Lucky Bag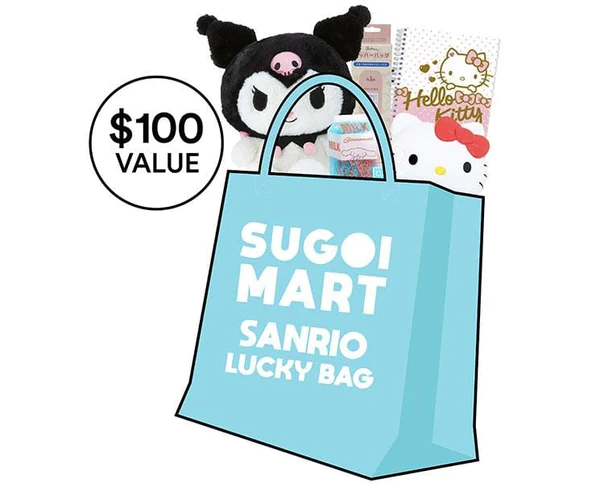 Get this Sanrio Lucky Bag from Sugoi Mart if you're looking to collect cute things like the Sanrio collectibles only in Japan! Hello Kitty, My Melody, Cinnamoroll, and early Sanrio characters are just a few of the Kawaii characters from the charming Sanrio brand's roster. With this Sanrio Lucky Bag from Sugoi Mart, you can receive enigmatic, limited-edition Sanrio products! Each lucky bag includes at least 10 Sanrio collecting products from the following categories and is worth over $100 at full retail price. You can get plushies, utensils, stationeries, notebooks, toiletries, snacks, and candy. Grab one while they're still available!