We cannot deny the lengthy history of chocolate's popularity throughout the world. Not only will it satisfy your desire for sweets, but it can also make you feel better. But do you know where to find the best and most popular chocolate snacks ever? In Japan, you may purchase both incredibly delicious locally-made chocolates and famous chocolates with tastes you never knew existed!
Chocolates in Japan are renowned for their exquisite balance of sweetness and richness and are produced following Japanese preferences. Moreover, many different types of chocolates are available, including those with mixed fruits, a lot of cacao, and luxury brand chocolates that can be bought in Japanese convenience stores. Japan is indeed known for many things, but its chocolate snacks are absolutely exceptional.
What is Japanese Chocolate?
Japanese chocolate, known as Chokoreeto, has a lengthy history in Japan that dates back to the Edo era. Japanese chocolates have evolved significantly from the sweets that the Dutch traders introduced. Since then, Japan has become known for adding its own flair to these sweet delicacies, from the traditional Meiji chocolate bars to the distinctive Kit Kat variants. Even limited-edition flavors of Japanese chocolates that are only available in certain places exist! Nowadays, these several Japanese chocolate companies are now well-known throughout the world in addition to Japan. Here are the best and most famous Japanese chocolate brands.
Best Japanese Chocolate Brands
1. Meiji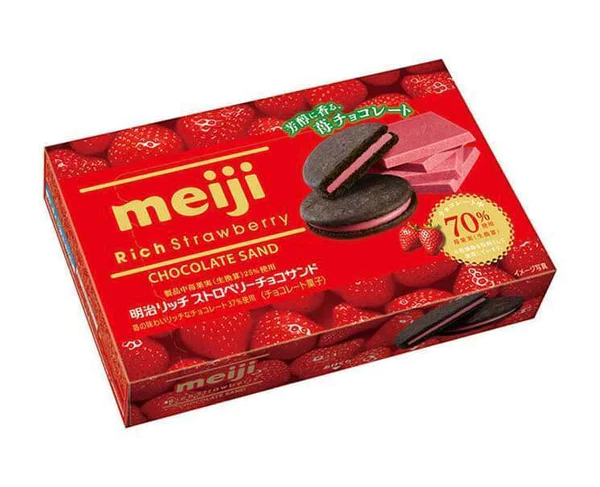 Meiji, a Japanese chocolate manufacturer, founded in 1918, is possibly the most well-known of all Japanese chocolate brands. One of its first products, the Meiji Milk Chocolate bar, was introduced in 1926 and is still produced in a similar manner today. Meiji chocolate products are of the highest quality and taste since they are made with the best cocoa beans, cocoa powder, and natural ingredients.
One of the best Japanese chocolate snacks is the Meiji Chocolate Sandwich Cookies and some variety of chocolate-covered nuts, such as Meiji almond chocolate, chocolate hazelnuts, macadamia nuts, and peanuts, are among Meiji's most popular treats in Japan. Additionally, they are the creators of the two forest-themed films "Takenoko no Sato" and "Kinoko no Yama." It's no surprise that some of you might have tried Meij's chocolates before because they are also offering their best-selling chocolates internationally.
2. Lotte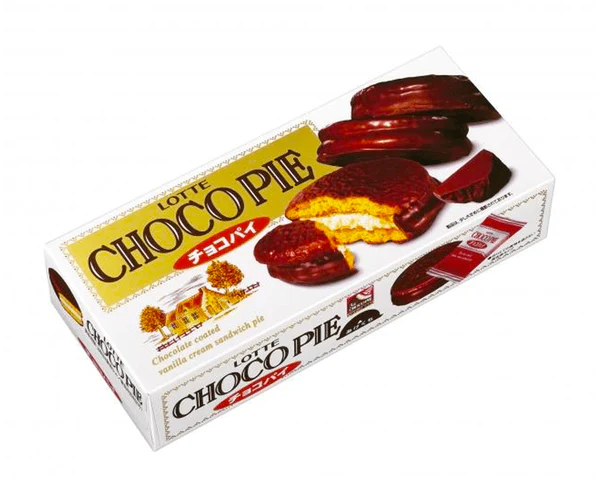 Lotte is a large chocolate sweets manufacturer that was established in Japan in 1953. Today, it is a major force in the manufacturing of chocolate and other sweets on a global scale. Furthermore, it shouldn't be surprising to find their chocolates outside Japan, given that the company operates in more than a dozen other nations.
Choco Pies, a soft, chocolate-coated treat with a creamy filling. This Lotte choco pie is an all-time best-selling chocolate snack product. They also manufacture Toppo, a biscuit stick snack with chocolate cream filling on the inside and the biscuit on the outside. Ghana milk chocolate bars from Lotte are also excellent with their delicious taste of roasted milk, choco cream, and gentle cocoa. They are inexpensive, manufactured from premium cacao beans, and taste great.
3. Ezaki Glico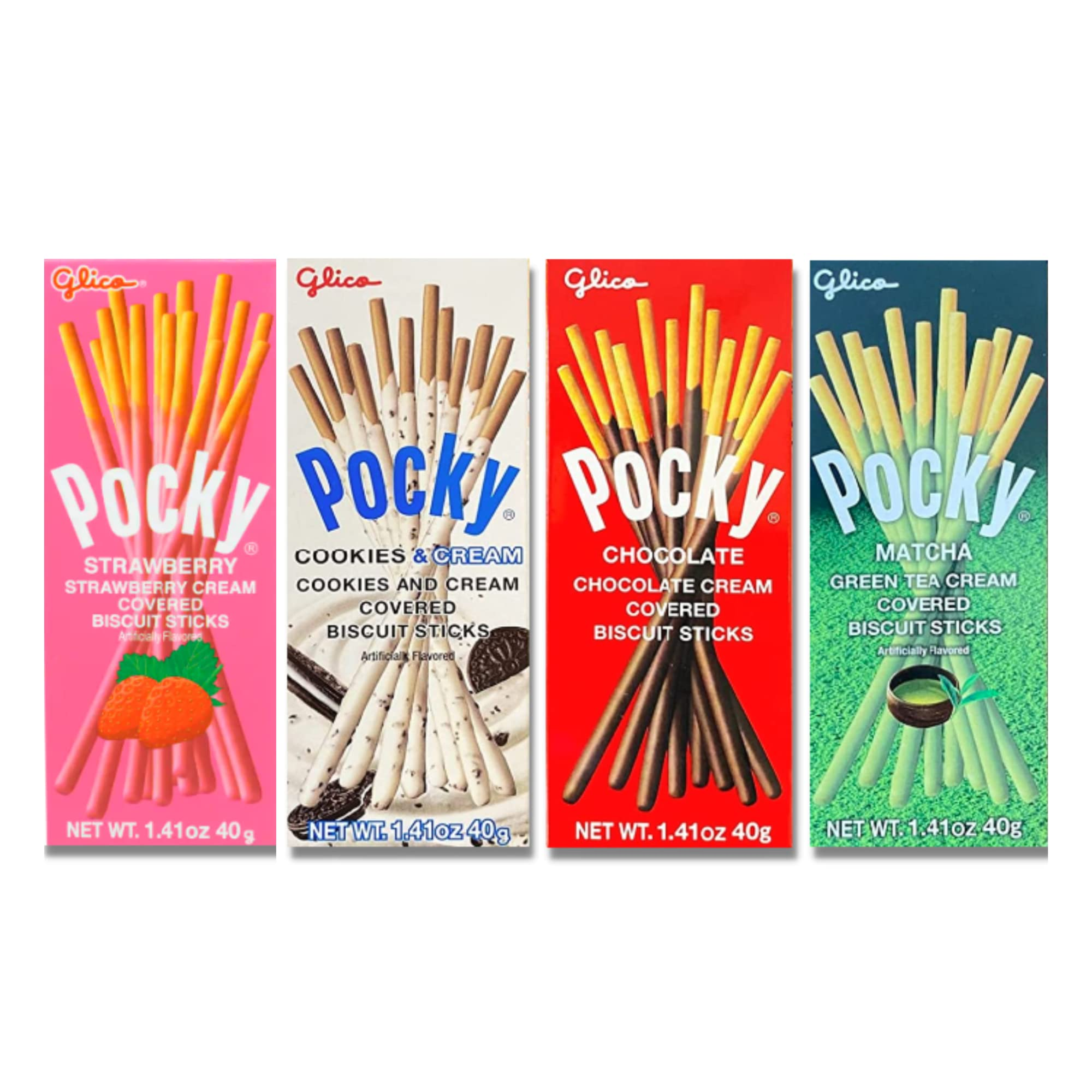 Ezaki Glico, a Japanese food company with operations in 30 different nations, manufactures Glico chocolates. Glico is renowned throughout the world for its several creative Pocky varieties, but the company also produces a kind of chocolate you may not be familiar with. They also produce sweets, including chocolate bars, dairy goods, ice cream, chocolate wafers, and other chocolate confections, which is their major line of work.
One of the most well-known Japanese snacks is unquestionably Pocky. We can all agree that the original chocolate flavor Pocky is the best. Nowadays, Pocky biscuit sticks come in a large variety of flavors, from conventional creamy chocolate to matcha. Furthermore, many flavors of Pocky were also released for various areas of Japan. Each flavor is based on a local delicacy and can only be bought there. Combine sweetness with crunchy biscuits for a delicious experience!
4. Tirol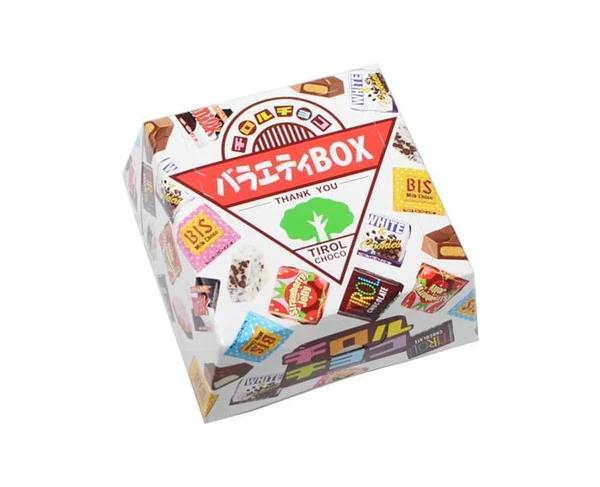 Japanese chocolate manufacturer Tirol was founded in 1962. They began by making tiny chocolate sweets that came in a variety of vibrant packaging. As you can expect, the vibrant hues soon won over young people, and many Japanese people now identify the brand with their younger years.
The most popular chocolates in Tirol are the Tirol Choco Variety Box with vibrant packaging and a wide range of flavors. These tiny chocolate squares are ideal for a quick, sweet snack. They are available in various seasonal tastes that are continuously changing, such as sakura mochi which has mochi inside the chocolate, and amazake, a sweet Japanese fermented rice beverage, among many others.
5. Nestle Japan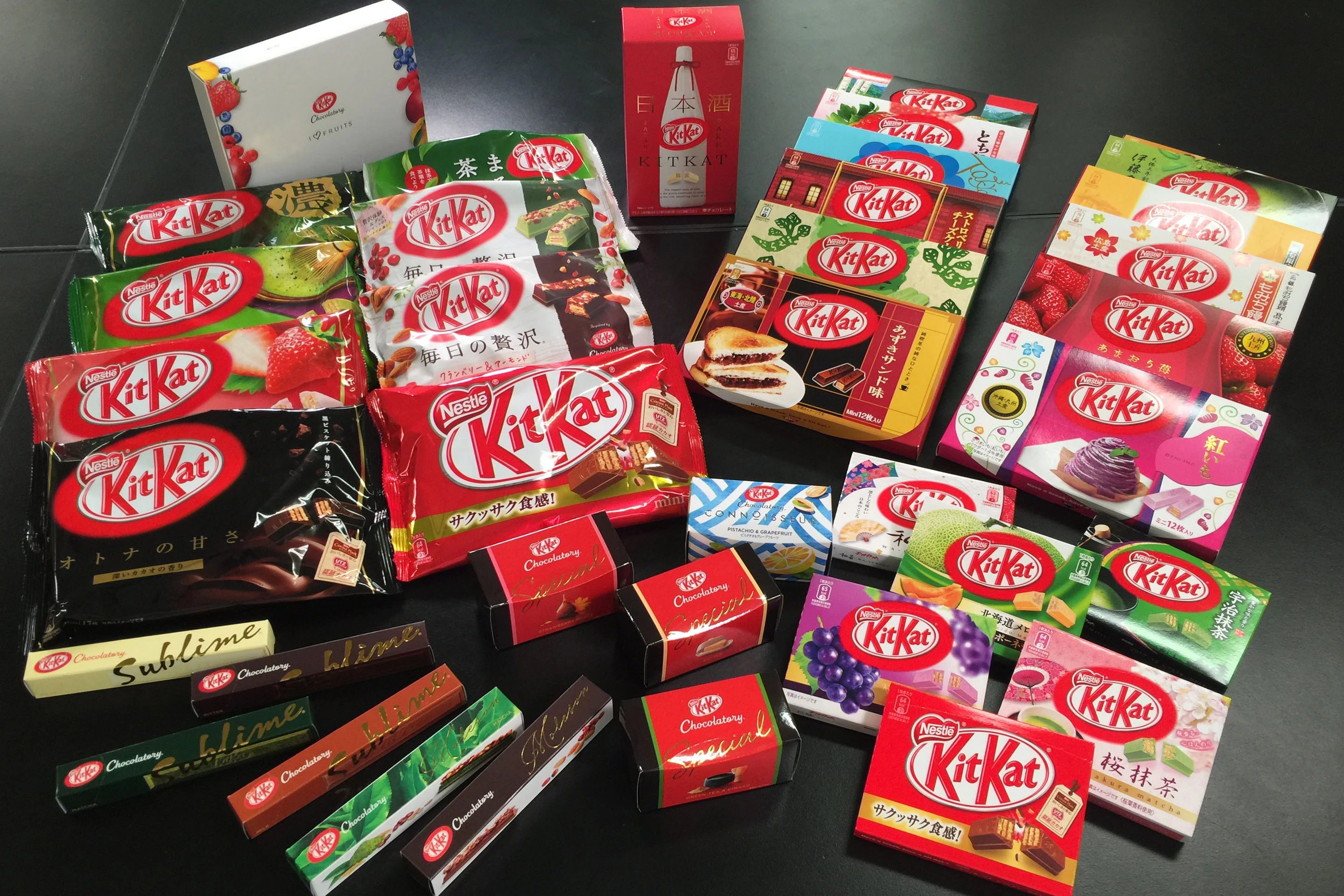 Nestle was originally a company in Switzerland, but one of its top-notch sweet treats took Japan by storm. Nestle's famous chocolate KitKats are highly well-liked in Japan for some reason. You may purchase limited-edition flavors of Japanese KitKats that you had no idea existed in practically every store. That said, KitKat became one of the best chocolates to try in Japan, even though it isn't officially Japanese chocolate due to its range of unique flavors. One of the many flavors that are unique to the Japanese market is matcha green tea. Sakura tea, banana, raspberry, salted caramel, and many other flavors of KitKat are also offered in Japan, in addition to seasonal limited-edition varieties created for special occasions.
6. Morinaga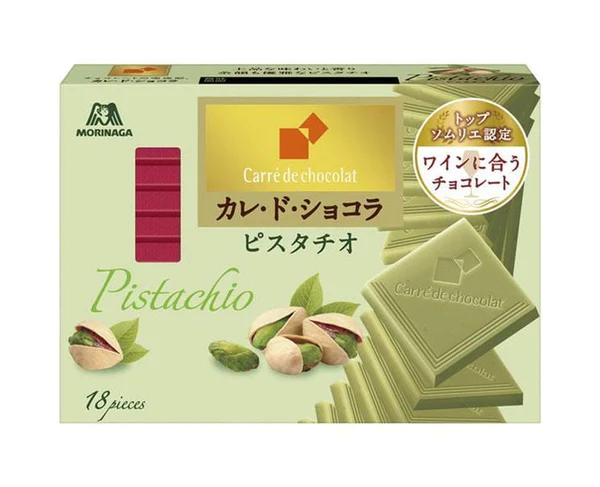 One of the biggest manufacturers of Japanese candies, Morinaga, is one of the nation's oldest confectionery firms and was founded in Tokyo in 1899. Their chocolates are very well-liked among chocolate lovers in Japan, partly due to their superior quality, rich taste, crunchy texture, and melt-in-your-mouth softness.
They sell Dars, their standard chocolates, in creamy milk, dark chocolate, white, strawberry, and other limited-edition flavors. Choco Flakes are cornflakes covered in chocolate, and Choco Balls are two of the other well-known confections they make. These chocolate balls are a chocolate-coated plain biscuit filled with caramel, peanuts, biscuits, and many more. Morinaga also offers the Morinaga Pistachio Chocolate, which every chocolate lover will like with its creamy texture.
7. Fujiya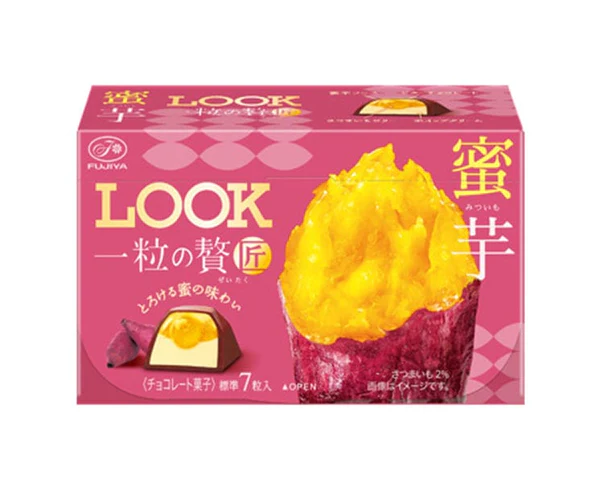 Fujiya Co., which specializes in the confectionery industry, has grown into the country's major eatery and beverage chain. Yohei Fujii started the first Fujiya business, a candy and pastry shop that debuted in Yokohama in 1910. Some of the most classic Japanese confections, such as Peko Chocolate and the adorable Peko Poko Chocolate Stick, depict Peko and Poko. They also boast another popular range of chocolates in Japan called "Look." These chocolates have many different flavored fillings, ranging from fruit and cheesecake to Fujiya Look Chocolate Sweet Potato.
8. Royce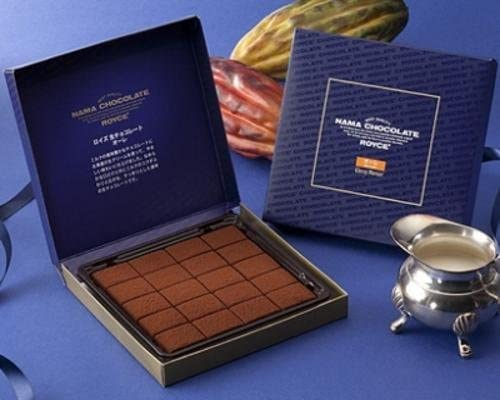 Royce chocolates first appeared on Japan's northernmost island, Sapporo, the capital of Hokkaido. The Nama chocolates are one of the brand's most well-known products because of the freshness of the ingredients. These chocolates have a velvety, ganache-like texture and are produced with fresh cream that is locally sourced. Although Royce chocolate world produces a variety of other chocolate treats, if this is your first time hearing about this Japanese chocolate company, Nama chocolate is, without a doubt, the first thing you should taste. Additionally delectable are their chocolate potato chips, chocolate wafers, bite-sized cookie snacks, pure chocolates, and pretty much everything else they produce.
Sugoi Mart for Sweet Tooth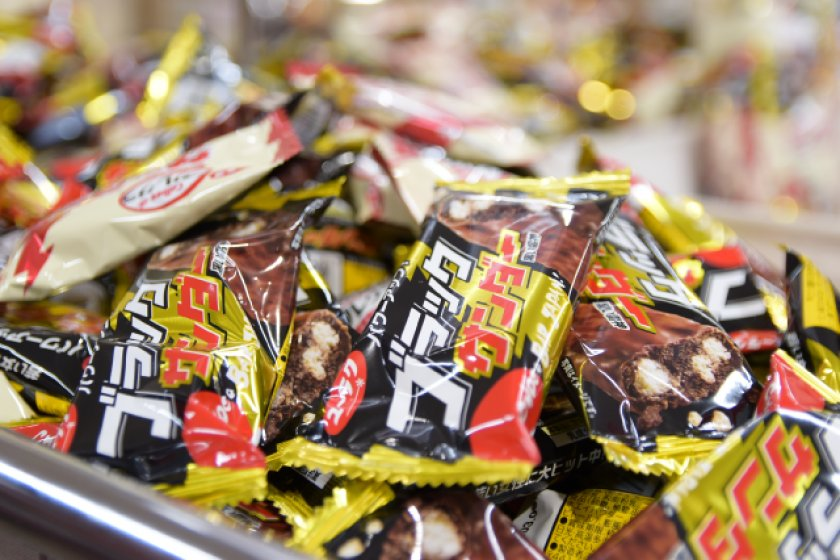 These are some of the best Japanese chocolate brands in Japan that you should try. Indeed, Japan is home to several desserts and other chocolate-based treats that should be highlighted here, like the Black Thunder. You'll want to try every one of the wonderful chocolate in Japan with their unique packaging and flavor. Want to try now? Get these amazing Japanese chocolates in the Sugoi Mart chocolate collection now!