When it comes to Sanrio, you've likely thought these cute and bubbly characters like Hello Kitty, Keroppi, My Melody, and many more! The thing is, with its number of characters, there are characters that some of you might not know - like Cinnamoroll! In this blog, we'll talk about this cute white puppy with a tail that resembles a cinnamon roll! Read along and find out the things you never know yet about Cinnamoroll!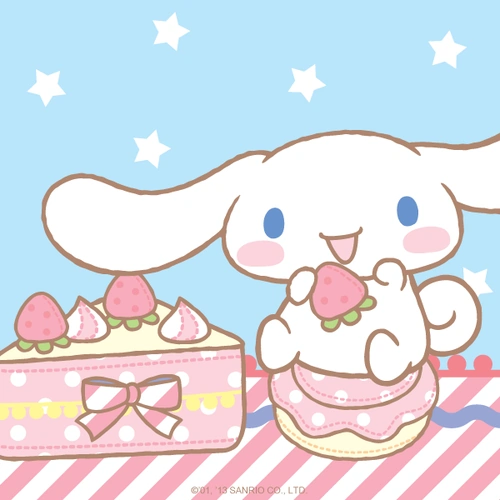 Who is Cinnamoroll?
Cinnamoroll is a male white puppy character series in Sanrio created in 2002 and designed by Miyuki Okumura. He has a pair of blue eyes, chubby pink cheeks, and a curly tail that rolls like a cinnamon roll. Cinnamoroll also got a pair of fluffy, long ears that can also function as his wings. Yes, he can fly around the clouds! Furthermore, he also starred in his anime movie, manga series, and different short animations.
The Story of Plump and Curly Tail Cinnamoroll
The story of Cinnamoroll took place in the Cinnamon Cafe. It was one fine day with a beautiful sky when Belbel, the cafe's owner, noticed a tiny puppy in the sky. It was no other than Cinnamoroll. The owner, Belbel, thought that Cinnamoroll came because of the tasty smell of cinnamon rolls, so she decided to give Cinnamoroll some. Cinnamoroll fell in love with the cinnamon roll and Belbel, so he decided to stay at the cafe.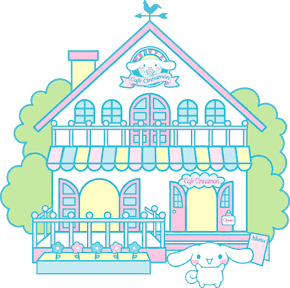 Meanwhile, he eventually became the famous Cafe Cinnamon's official mascot because of his undeniable cuteness. In manga and animation series, the story about Cinnamoroll also tells about his supercute adventures when he wasn't taking a nap on the cafe's terrace. Also, his new adventures include his other friends Chiffon, Mocha, Cappuccino, Espresso, and Little Milk. Every story has an antagonist, so in his case, he has to face a dark cloud named Cavity.
5 Facts About Cinnamoroll
Here are some of the 5 things you didn't know yet about the fluffy puppy Cinnamoroll!
He is a puppy
His long ears often mistake him as a rabbit, but Cinnamoroll is a puppy. What makes him different from typical puppies is that he can fly, thanks to his long white ears that serve as his wings!
Cinnamoroll is not his only name
He is actually often referred to as Cinnamon. When his character was first created, his name was Baby Cinnamon. However, due to some issues with trademark registration, he was eventually called Cinnamoroll. In 2007, this became his official name.
He is Sanrio's second well-known character
Second to Hello Kitty, Cinnamoroll is the most popular among Sanrio's characters. There are also cafes in Tokyo and Kyoto, Japan, inspired by his character. The cafes serve Cinnamoroll-themed dishes, desserts, and drinks; plus, you can buy some merchandise as well.
Cinnamoroll appears in various media
As mentioned above, he has his manga series, anime movie, and even games and novels where he serves as the main character. Fun fact, he even has his own Twitter account!
He won Sanrio Ranking Character for two years in a row
For 2017-2018, Cinnamoroll won Sanrio's biggest annual character competition. He beat other characters, garnering 520k votes from a total of 4.8 million votes.
Cinnamoroll Collections by Sugoi Mart
Are you fond of this cutesy and fluffy puppy Cinnamoroll? Check out some of our collections, all Cinnamoroll, and Sanrio-related stuff!
Cinnamoroll Hand Sanitizer & Case
If you're looking for a handy portable hand sanitizer because it's easy to hang off of your bag as a keychain, then this is for you! It has a Cinnamoroll design, adding that adorable look as your bag accessory! Get this Cinnamoroll Hand Sanitizer and Case now!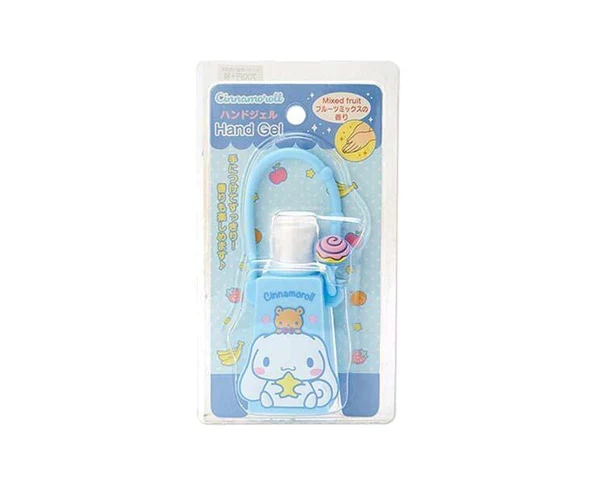 Reusable Silicon Pocket Straw (Cinnamoroll)
Carry a reusable Silicon Pocket Straw Cinnamoroll-designed anywhere you go! The set comes with two flexible straws, straw cleaner, and an adorable Cinnamoroll straw case. Moreover, this is made of compact quality and is easy to use! So, time to say goodbye to a single-use plastic straw!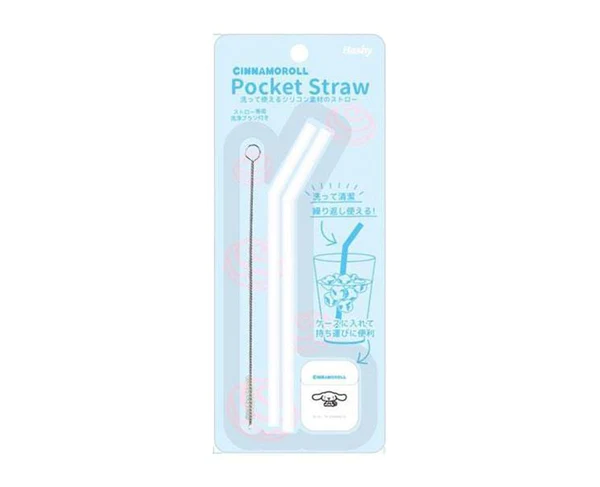 Who Are You Toy: Sanrio Characters
Are you fond of surprises? This is the one for you! Introducing this Who Are You Toy, where you can get one out of three Sanrio characters. To unlock the character inside, you must place the ball underwater and wash it gently. Eventually, you'll get one cute plushie inside, and it can either be Cinnamoroll, Hello Kitty, and My Melody. Lastly, you can dry or comb its fur for a cuter-looking plushie!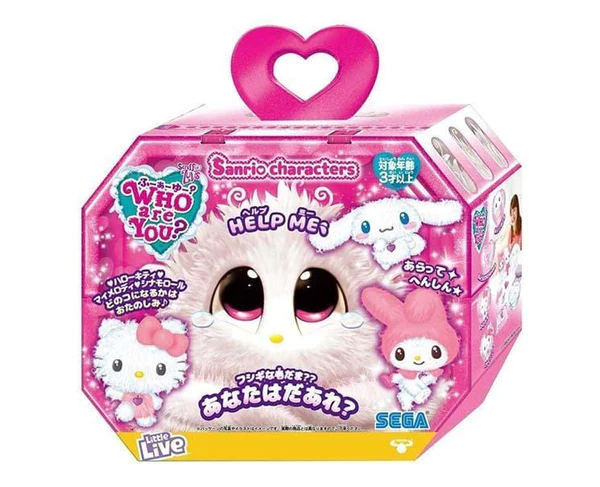 Sanrio Dinosaur: Cinnamoroll Plush
And time for some Kawaii Cinnamoroll plushie wearing a Dinosaur outfit! The latest Sanrio collection themed is serving an adorable plushie that's too hard to resist. This is the perfect gift for kids and anyone you know who loves Cinnamoroll.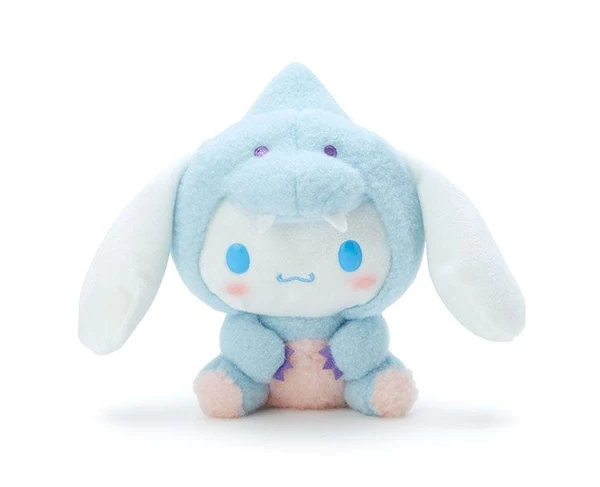 Dream Tomica Cinnamoroll (#147)
Another cute collection is this Dream Tomica Cinnamoroll, inspired by the most beloved Sanrio character, Cinnamoroll. Like Hot Wheels, Tomica is a well-known toy car and vehicle brand. One of their trademarks is the Dream Tomica series which features imagined cars for many famous characters.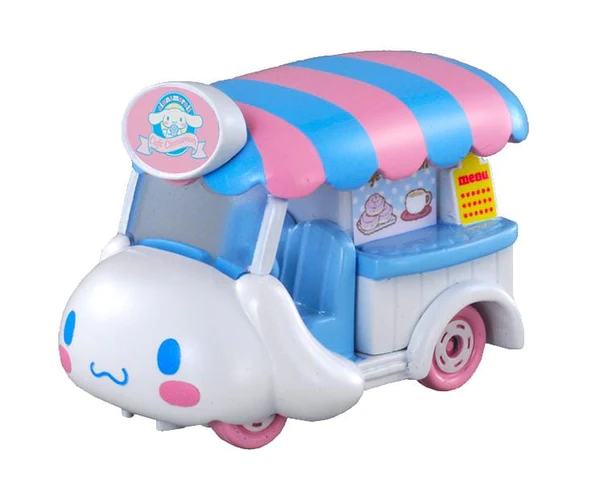 Sugoi Mart Sanrio Lucky Bag
Get your favorite Sanrio characters in one with this Sugoi Mart Sanrio Lucky Bag! You can expect Hello Kitty, My Melody, and Cinnamoroll as the line-up characters. Furthermore, this mysterious lucky bag contains all exclusive Sanrio items in different categories like plushies, utensils, stationeries, notebooks, kitchen tools, toiletries, and candy and snacks!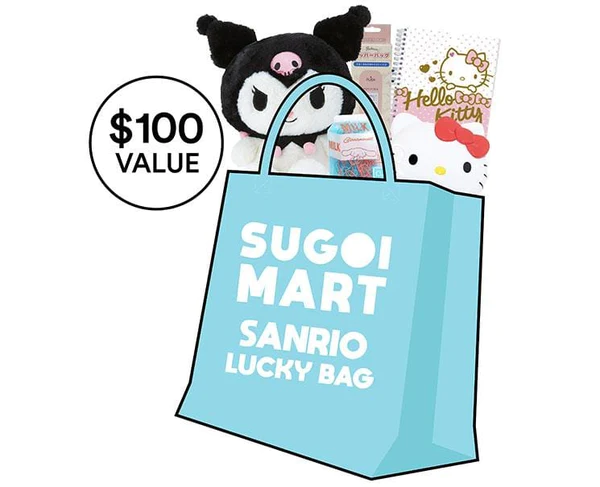 Takeaways
The cuteness of Cinnamoroll is no wonder why a lot of kids fall in love with him, especially those who are fans of Sanrio characters. As a fan, nothing feels better than collecting all things related and inspired by your favorite character. And with that fact, Cinnamoroll is the kind of character you don't want to miss everything about.
Here at Sugoi Mart, we are dedicated to giving and delivering to your doorsteps all things made and exclusive in Japan! And we will continue to bring you the best and latest collections, snacks, or goods you will ever crave for! Visit our website for more available products!