Japan is known for many things, from the majestic Mt. Fuji, the tastiest snacks and treats, fun gachapon, and the fukubukuro or Japanese Lucky Bags are no exception. The lucky bag, often called the mystery bag, is a bag filled with trade items that department stores sell during the first sale of the new year. The content details are a secret until the bag is opened. People often purchase surprise bags to see how lucky they are with the contents.
One of the best places to purchase lucky bags in Japan is the Yodobashi Camera, a Japanese electronics store that provides some excellent bargains. Read on to learn more about the rich Japanese Lucky Bag culture and why are Yodobashi Camera Lucky bag popular.
What are Japanese Lucky Bags?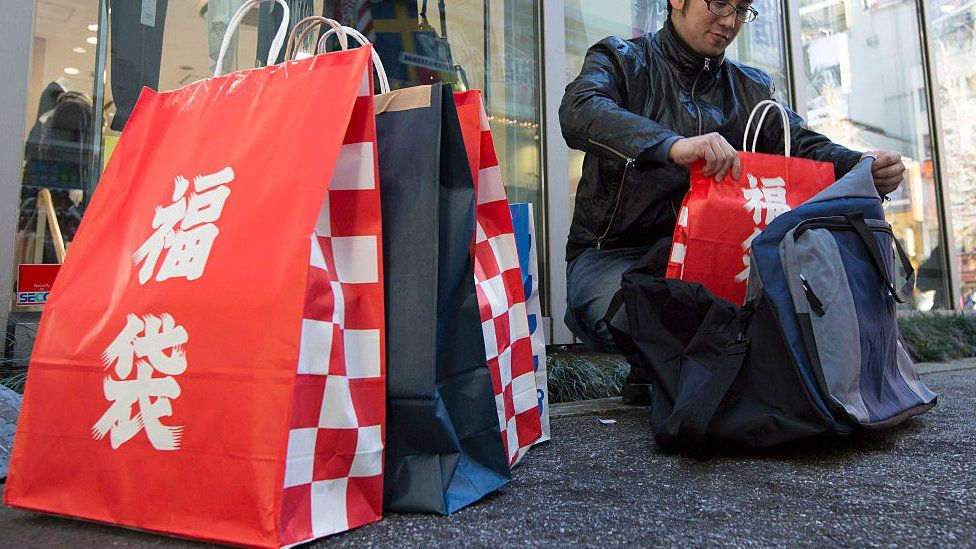 Fukubukuro is made up of the words "fuku" (good fortune) and "bukuro" (bag). These Fukubukuro, also known as "lucky bags" or "mystery bags," are bags filled with an assortment of products at random and offered for sale in Japan on special sales occasions, mostly during New Year's Day. Moreover, every lucky bag typically revolves around certain topics, such as clothing stores, cosmetics, gadgets, and anime-themed. They have a long history among the Japanese and are still cherished as fantastic chances to try your luck at scoring a good deal.
Beginning on January 1st, these bags usually go on sale for a week. In order to get a lucky bag before they sell out, customers form enormous lines overnight outside department stores like Isetan and Mitsukoshi. People are urged to camp out early to secure the best bags because some stores only carry 100 bags and sell out within hours, sometimes minutes. Customers can choose from various popular fukubukuro bags, and the amount included depends on the bag's size. The contents of a fortunate bag are kept secret and can include everything the store offers, including food and clothing. Japanese department retailers initially developed the program to reduce their inventory, but it is now an annual New Year's celebration in Japan.
What is the Origin of Fukubukuro Lucky Bags?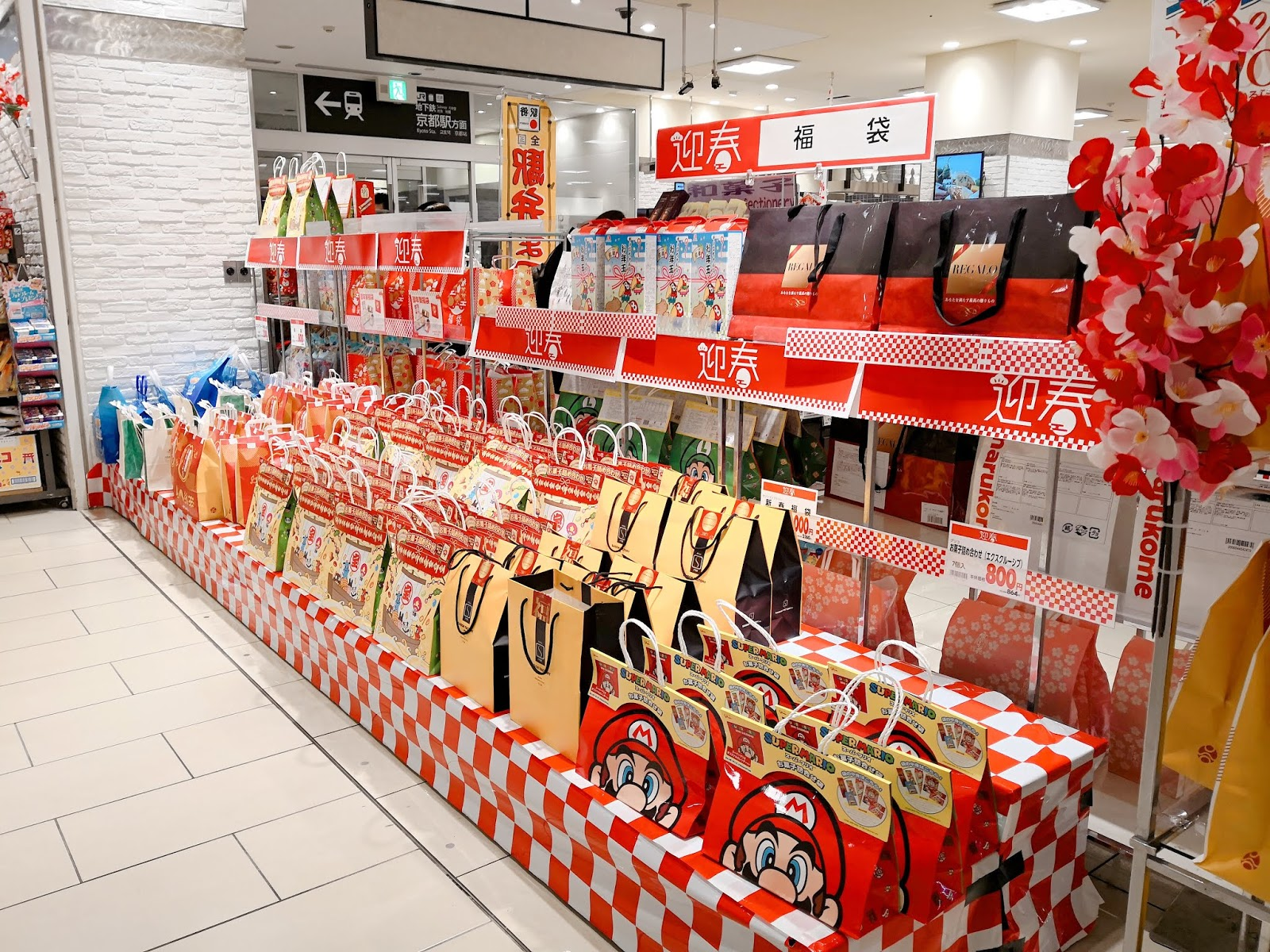 The fukubukuro's exact origin is still a mystery, precisely like the bag. The earliest stories about the bag date to the Edo period (1603–1868), when Echigoya, a prehistoric Mitsukoshi, first packaged and sold the lucky bags. Others claim that the concept of fukubukuro originated during the Edo Period at a store called Daimaruya, which would later develop into the Daimaru department store that the residents know and adore today. Sales of the lucky bags during Ebisu-ko, a celebration honoring the god of trade and commerce Ebisu, and New Year's helped the tradition catch on and expand throughout the rest of Japan.
Some people go so far as to say that the fukubukuro wasn't even invented during the Edo Period but rather during the Meiji Period (1868–1912). The department store Matsuya Ginza, which is still open today, claimed to have started selling fukubukuro and held the first lucky bag merchandise sold in the Meiji era. However, the origin of Fukuburo lucky bags is almost somewhat irrelevant, considering that these bags essentially rewrite retail history every year.
What are the Different Types of Fukubukuro Lucky Bags?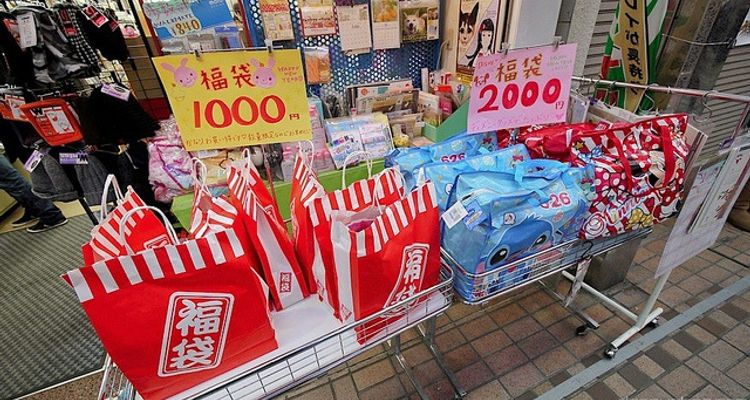 The fukubukuro sold by electronic retailers like Bic Camera and Yodobashi Camera, and notably the ones from the Apple Store, are among the most well-liked. People line up the day before the sale begins, buy tickets, and then stand in line all night long. Furthermore, a $300 Apple fukubukuro gives you the option to purchase a MacBook Air, an iPad Air, an apple watch, and other items or accessories that are far more expensive than $300.
Other well-liked fukubukuro include those made by apparel manufacturers, particularly those from the small boutiques inside the chic department store Shibuya 109! While some retailers keep the contents of the bag a secret, others reveal the products inside and even let you place a pre-order, like the Starbucks fukubukuro.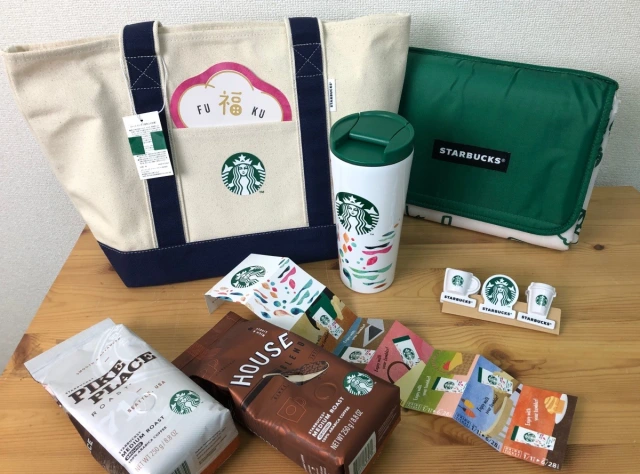 Starbucks Coffee's Fukubukuro is the most well-known among Japanese coffee shops. Fukubukuro of Starbucks Coffee is a lottery, just like Yodobashi Camera. Before changing to the lottery, they had been selling their Fukubukuro in front of the business, but as you can imagine, this resulted in a lengthy wait for other customers. Starbucks Coffee's Fukubukuro is renowned for having an extremely slim chance of winning. Their Fukubukuro costs approximately $66 (7500 yen) when ordering online and includes VAT. Additionally, they made a public announcement about including the tote bag, limited-edition stainless tumbler, Starbucks coffee, and drink tickets.
Why are Japanese Lucky Bags so Popular?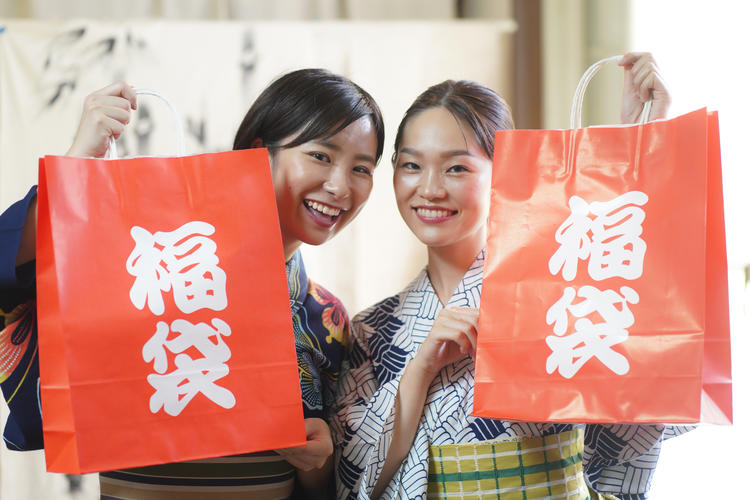 Japanese lucky bags are nearly the same as gachapon toy capsules. The items included are unknown, so customers can anticipate it as a kind of risk on how useful and valuable the contents they can acquire. Similar to purchasing a gift for oneself, the enjoyment comes from the anticipation of opening it and discovering fantastically priced treats inside. Moreover, the Japanese started to sell bizarre types of fukubukuro online as Kusobukuro (crap bag) or Utsubukuro (depression bag), and some department stores have started to refer to them as Unlucky Bags. They are typically sold to get rid of surplus and unwanted items even though the prices are valuable.
Traditionally, the contents of lucky bags are typically unknown, but occasionally they can be seen or chosen from specific groupings of things when the bag is pricey and contains items like jewelry, home electronics, or a specific brand of clothing item. Displays are stocked with very pricey bags that carry jewels or other luxury items to attract customers. There are also transparent bags to satisfy the desires of clients who want to sneak peek at what's inside. With this method, customers will feel that they are treated fairly. While those who disagree feel that this undermines the fukubukuro culture, others value the convenience of avoiding the commotion of an enthusiastic crowd of shoppers.
Where to Buy the Best Fukubukuro Lucky Bags?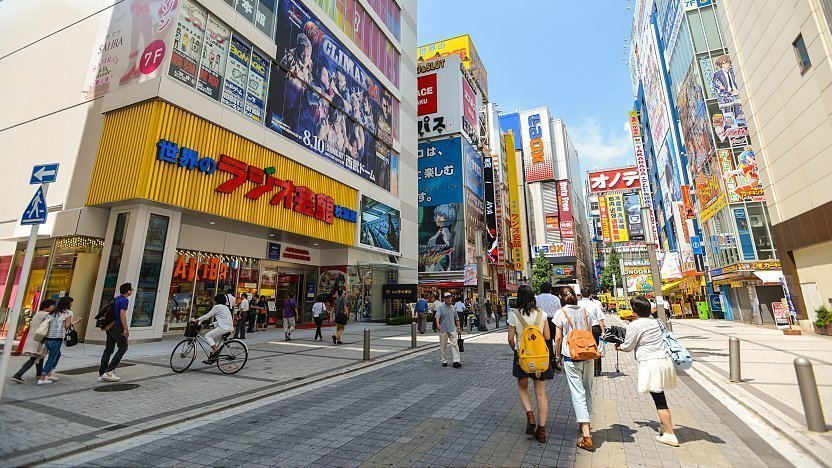 Buying fukubukuro is widely available in Japan and is no longer limited to department stores. There are many stores selling the most popular lucky bags ranging from extremely pricey luxury items to great deals. Stores like Yodobashi Camera Electronic Store, Swarovski Crystal Jewelry store, Kinokuniya food stores, toy store, Starbucks coffee shop, and many others sell moderately priced lucky grab bags.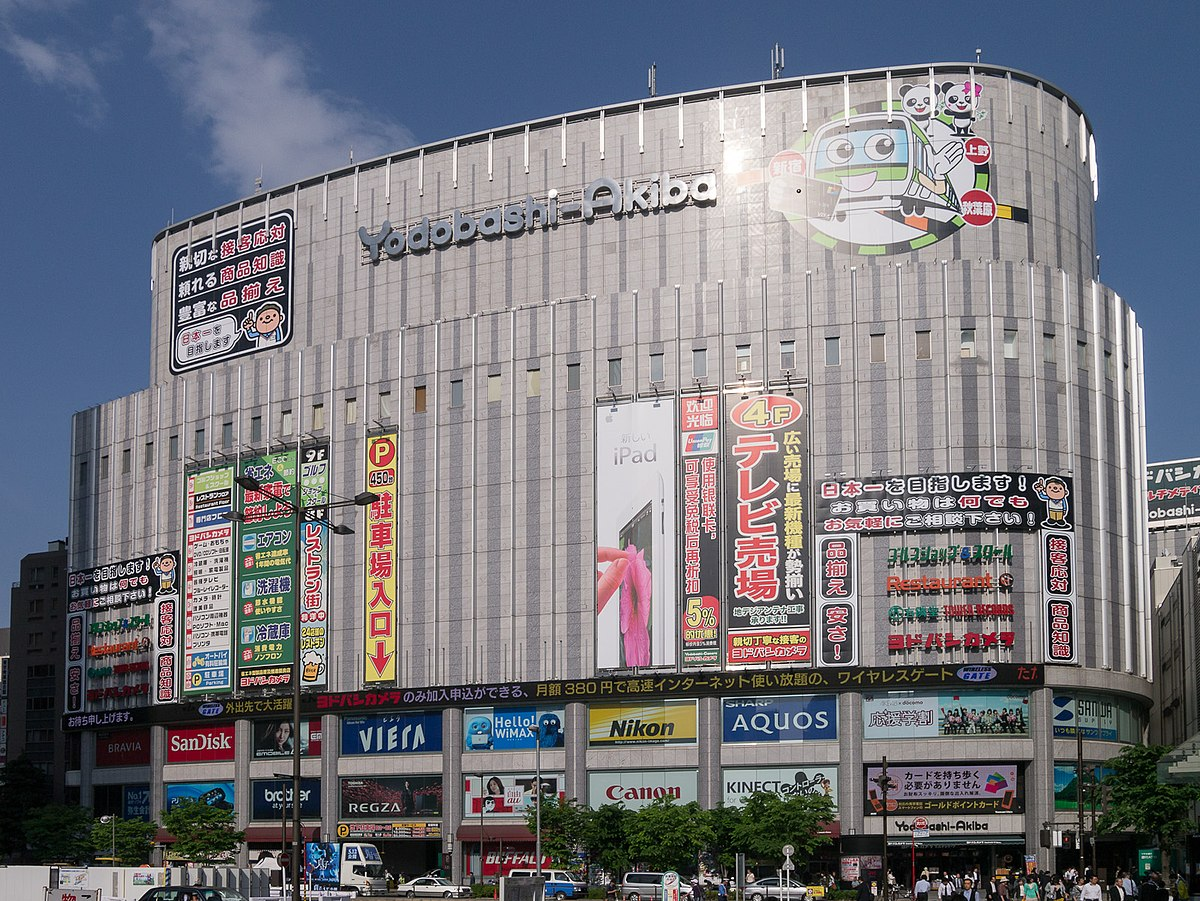 Among these stores, the Yodobashi Camera excels the most. This store is a Japanese electronics store that provides the most popular bargains on fukubukuro lucky bags. Yodobashi Camera is notably well-liked by both locals and tourists at its Akihabara location. Nearly every day, people arrive early and form a long line in front of the store in anticipation of scoring limited items like laptops or gaming consoles at an absurdly low price.
What Items are Inside the Yodobashi Camera Lucky Bag?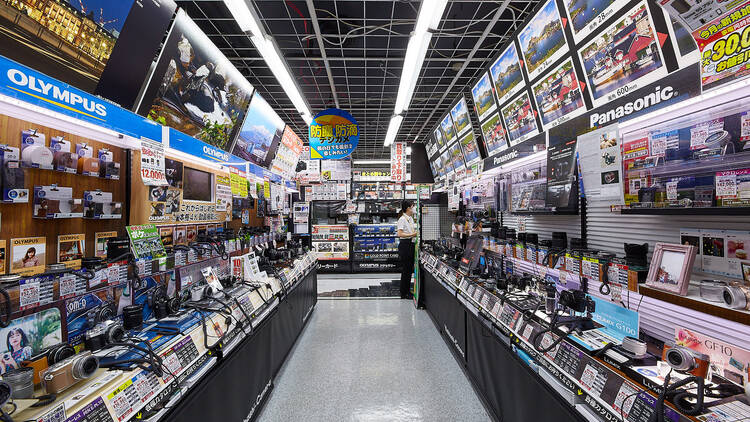 Popular electronics store Yodobashi Camera also sells a number of its own lucky bags filled with cameras, electronics, games, and batteries with a substantial discount in an effort to entice clients. Customers can find some fantastic bargains in the 5,000–10,000 yen price range at this store. Without a doubt, the premier location for gadget fans is Yodobashi Camera. Simply walking by its shelves, piled high with the newest and best things, will turn any modern techie into a sniveling, wide-eyed child. Moreover, Yodobashi offers over 50 different varieties of Fukubukuro. Here are some of the items included in Yodobashi Camera Fukubukuro.
Instant Camera

SLR digital camera

Mirrorless interchangeable-lens digital camera

Full HD video camera

GoPro

Kitchen Appliances

Stick type cleaner

Robot cleaner

Blu-ray recorder

Portable TV

Bluetooth earphones

Bluetooth Speaker

High-resolution audio player

Surface Pro core i5

Laptop PC

SIM Free smartphone

Apple Watch

Smart Watch

iPad

Nintendo Switch

Toy for girl

Tomica
Get your Own Japanese Lucky Bag Now!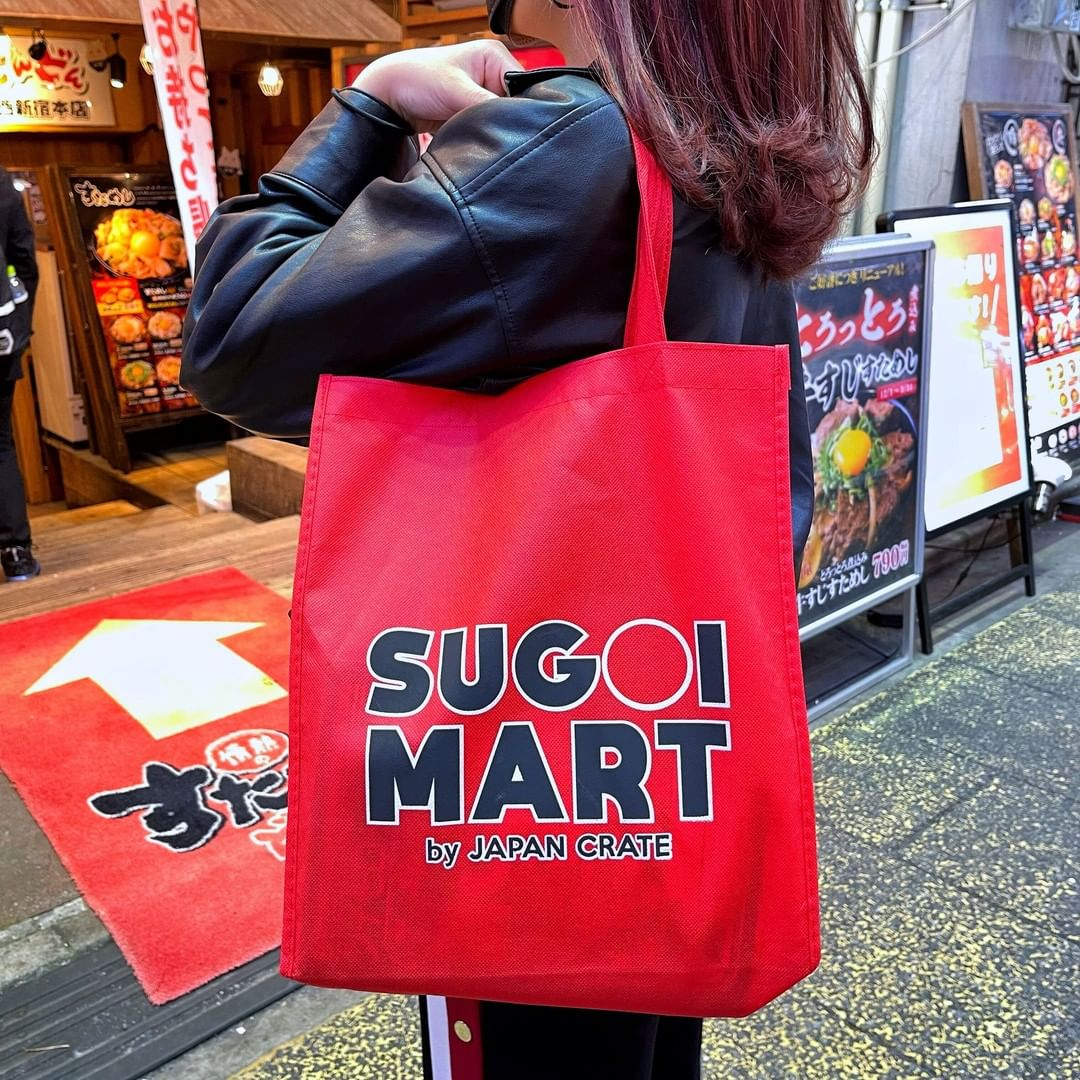 Fukubukuro is ultimately more about the experience than it is about the products. Many people see it as a fun day out full of excitement that friends can post on social media. So, why not join the fun this coming Christmas and New Year with the best lucky bags available online?
If you are considering trying your luck at fukubukuro, then Sugoi Mart Lucky Bag Collection can provide you with a wide range of lucky bags that you'll never experience elsewhere. Sugoi Mart Lucky Bags are guaranteed to include the bare minimum, but some of them also include grand prizes like game systems and gift cards that are worth much more. These Lucky Bags range from kawaii-themed, anime-themed toys, Starbucks drink tickets, Japanese seasonal products, Japanese Kitkat, Japan's exclusive items, and gachapon lucky bags. Each bag is filled with Japan-only mystery delicacies, beverages, collectibles, figurines, toys, games, plushies, and more! What are you waiting for, join the fun now and try your luck!