Gif: @Sojee
Mayonnaise is the most magical condiment. It can take almost any meal or snack and turn into a 10/10. Slather it over grilled cheese and it gives it an extra crunch, add a dollop into chocolate cake and it makes it rich and luscious, mix in a spoonful into your tuna salad and you've got a perfectly scrumptious seasoned lunch. But, note that not all mayonnaise is made the same. You've got the standard everyday regular mayo like Hellmann's/Heinz/Kraft/Duke's mayo… and then we have the king of mayo. The supreme mayo, a taste tantalizing mayo, the one and only mayo that can be defined to an entire nation and that one - Kewpie Mayonnaise.
Kewpie Mayo
Japanese Mayo also known as Kewpie Mayo (キユーピー) is the best thing to happen to the condiments world. It has an incredibly iconic, distinctive baby logo and an easy-to-handle soft squeezey bottle. It's so iconic that you'll see mouthwatering dishes in Japanese anime slathered with Kewpie Mayo, and we all know that if it's in an anime it's legit. Unfortunately, since we don't live in the anime sphere we'll just have to find things we can put it on. The creamy creation is perfect for drizzling over dishes like okonomiyaki (savory cabbage and egg pancakes) or takoyaki (Oskas's famous octopus balls) or even using it as a dipping sauce for sushi and karaage (Japanese-style fried chicken). If you're feeling extra adventurous why not try the golden sauce on top of pizza too!
Photo: Adobe stock
Kewpie Mayo is a Japan made product that was invented in 1925 by Toichiro Nakashim. Originally the company sold canned salmon, but after a trip to the United States, Nakashim encountered the beauty of mayonnaise. He decided to bring it back to Japan and hoped to develop and create nutritional, high-quality mayonnaise for Japanese society. No one could have known that this mystical product would become a household staple still almost 100 years later. Over the years Kewpie has continued to develop into becoming the nation's most loved condiment, but one thing that hasn't changed, - the magical original recipe.  
Firstly, the secret to Kewpie Mayo is that it tastes like no other mayonnaise, and secondly to use high quality ingredients. Starting with Japaneanes eggs! In Japan the eggs have a deeper orange coloured yolk compared to American eggs. Now there isn't an exact one answer why, but some have it is related to the quality of life of the chickens and to the type of food that the chickens eat. Foods that have a high orangey/red color like peppers, carrots, chili and paprika, all help to change the color of the chicken's egg yolk. And although the nutrition of the eggs are similar, the striking color is said to be more favored for its beauty in Japan. It is more common to be served raw eggs with many foods in Japanese culture, so the need for being aesthetically pleasing is important. As they saying goes - we eat with our eyes first.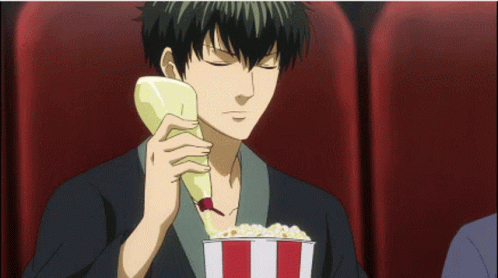 Gif: @BcBirdie651
In Japan's Kewpie Mayo only the yolk of the egg is used (4 egg yolks per 500g to be exact), which in comparison to American mayonnaise that typically uses the whole egg. By using just the yolk, it gives Kewpie mayonnaise a deeper defined golden color and creamy texture. Additionally, to the eggs Kewpie uses a special blend of vinegars to perfectly balance the creaminess and accidy. While American mayo uses more of an acidic, sharper and zingy white vinegar, Kewpie uses a mixture of rice vinegar, red wine vinegar, apple cider vinegar, and distilled vinegar, giving it more of a subdued sweeter tanginess. 
Beyond using oil, yolk, vinegar and salt there isn't not much else added to Kewpie! By having the combination of vinegar and salt, and a unique bottle and bottling method, Kewpie is able to stay fresh-tasting without preservatives. Besides being so much more fun to use, the squeeze bottle is designed to keep out oxygen, allowing it to have a longer shelf-life. With this technology Kewpie Mayo lasts around 10-12 months before opening, if it's stored at room temperature and out of direct sunlight and about a month once it is opened if it's stored in the fridge.  
We've looked into what exactly makes Kewpie Mayo spectacularly magical, but what does it taste like? Well, the first thing that you would notice is that it's tangier, sweeter with more of a savory undertone compared to the standard American mayo, and with a thicker custard-like consistency. The rich flavoring also has a more eggy umami flavor that makes it absolutely lip-smacking delicious. A taste that you will definitely have to try for yourself!
Kewpie Mayo Minions Curry Paste 
In Japan you can buy the original Kewpie Mayo across almost every grocery store and supermarket, but you can only find the kawaii ready-to-go Kewpie Mayo size only at the convenience stores. For collector editions like the Kewpie Mayo Egg Yolk Jar or speciality character packaging and flavors like the Minions Curry Paste it is sometimes challenging to find. But luckily online stores like Sugoi Mart have access to these limited items - check them out to see the latest Kewpie editions!  
Now Kewpie Mayo isn't just mayo. Like the Minions Curry Paste, the Kewpie food family has expanded not only into different flavors, but also salad dressings, cooking sauces and spaghetti sauces. After the original Kewpie Mayo the next favorites that add excitement to any meal would be the Smoked Mayo Flavor,- great for fried chicken, the Spicy Mustard Flavor - a zazzy flavor amazing for mixing into potato salad and a more Mild Flavor that would work great on a bread! But, If you're looking for mayo that has an easier spreadability, like for a tuna and avocado sandwich the Egg Yolk Paste is the way to go.
Kewpie Spaghetti Sauce commercial 
To create a full rounded flavored meal try the Kewpie: Cod Roe Dressing, it would work wonders on a cucumber and tomato salad. Or the Kewpie Dressing: Roasted Sesame that would enhance flavors when drizzled on top of a tonkatsu (deep fried pork cutlet). If you're feeling inspired, the Kewpie Cooking Sauce: Lime & Butter is a flavourful umami style sauce that adds a surprisingly zesty touch to steamed vegetables. Not really feeling like making a gourmet meal, but still want mouth watering flavors? The Kewpie Spaghetti Sauce Karashi Mentaiko (spicy cod roe) flavor is an easy Japanese twist to your favorite spaghetti noodles. All you need to do is prepare your noodles, then open a pack and mix everything together! 
Photo: Adobe stock
In all honesty, you can put Kewpie on or in almost anything! This condiment is genuinely versatile, but if you're unsure where to start, we've got your back! Here are a couple of simple recipes you're going to love with Kewpie Mayo - Nanban chicken, Potato salad and Japanese egg sandwich (Tamago Sando).
Firstly, chicken nanban is a western-inspired Japanese fusion dish. It is comparable to karaage, with sweet and sour nanban sauce drizzled with a tartar Kewpie Mayo sauce. To make the  tartar Kewpie Mayo sauce you need:
1 large egg 
¼ onion
1 cucumber 
3 Tbsp Japanese mayonnaise - Kewpie Mayo
1 tsp rice vinegar
2 Tbsp sugar
⅛ tsp kalt 
⅛ tsp black pepper
To complete the tatar sauce, hard boil the egg, chop the onion and cucumber and mix into a bowl. Add Kewpie Mayo, rice vinegar, salt, and black pepper, and mix them all together, and you're all done! For a complete breakdown of this recipe follow the link below. 
Chicken Nanban with Kewpie Mayo by Just One Cookbook
Next, we have the Japanese Kewpie perfect picnic potato salad, you will need the following ingredients:
2 pounds potatoes
2 tablespoons rice vinegar
1/2 cucumber
3 carrot
3 hard boiled eggs
2 slices ham
1 tablespoon mustard 
3/4 cup Kewpie Mayo
Add the potatoes to a large pot of water and cover with water, and let simmer and cook until potatoes are soft. When the potatoes are done, drain and let cool slightly. Roughly chop the potatoes into bite sized chunks and place in a large bowl. Sprinkle the rice vinegar over the potatoes and toss. Mix in the carrot, cucumber, ham, chopped eggs, and mustard. Season with salt and pepper and mix in the Kewpie Mayo. Taste and adjust the seasoning and next enjoy it!
Photo: Adobe stock


Arguably the best egg sandwich you'll ever have is the - the pillowy soft Tamago Sando (たまごサンド). This sandwich is the class grab-and-go Japanese egg sandwich that is sold all over Japan in convenience stores and supermarkets. So, here today you'll be able to make this sandwich wherever, whenever you want - as long as you have Kewpie Mayo handy. To make this beautiful snack you'll need:
3 large eggs
4 slices Japanese-style bread
salted butter
¼ tsp sugar
¼ tsp salt and pepper
2 tsp milk
2 Tbsp Kewpie Mayo
Make sure to hard boil all of your eggs, then mash them up with a fork, add suga, salt, pepper, milk and of the star Kewpie Mayo. Now, all you need to do is assemble the tamago sand, put a big spoonful of your mix onto the cloud like buttered bread, fold of the bread slice and you're done! The perfectly glorified Kewpie egg sandwich. 
Kewpie Mayo has been a household staple for years in Japan and has become increasingly popular in the U.S. in recent years. A connection may be through the  trend by Emily Mariko's viral salmon rice TikTok. But, we would like to think Kewpie Mayo is popular because it's so freakin tasty and the world has finally caught up to Japanese cuisine standards. Whichever it is, we suggest getting your hands on Kewpie Mayo, shop all of your Japanese Mayo needs at Sugio Mart now!