Pokémon is one of the most well-known franchises in the world. Card games, video games, TV shows, and other things have all been made possible by this media and retail empire. Pokemon, which stands for Pocket Monsters, is a series created by Satoshi Tajiri and published by Nintendo. In the Pokemon movie, fictional Pokemon were captured and trained by humans (Pokemon Trainers) for use in battle. The Japanese franchise became well-known because of its unique aesthetic and appealing characters. The popular game became a successful brand with toys, trading cards, comics, and pokemon blind boxes is no exception!
What is a Blind Box?
A blind box is a kind of packaging that hides its contents, similar to buying trading cards, except that you get a great thing instead of a piece of cardboard. No one doesn't know which toy is inside, including ourselves. There are even uncommon original designs or hidden "chase" figures in many series. Chase figures are much harder to find than others because they are rare. Blind boxes occasionally only have 8 toys, depending on the designer labels, but usually have a collection of 6-12 different toys. Additionally, the packaging for each blind box contains pictures of every toy design or possible characters from the same collection; it's up to you to assess fairly and select the blind box you like.
The intriguing aspect of blind boxes is that there are so many various kinds of collectibles available that most people may discover something they like. The most well-known include video games, anime, cartoons, Japanese culture, and miniature replicas of Japanese food. In the same way that collecting trading cards works, you never really know what you're getting until you crack open the package. Thus, opening blind boxes to see what's inside is indeed enjoyable!
Best Pokemon Blind Boxes
1. Pokemon Town Festival Street Corner Blind Box Vol.2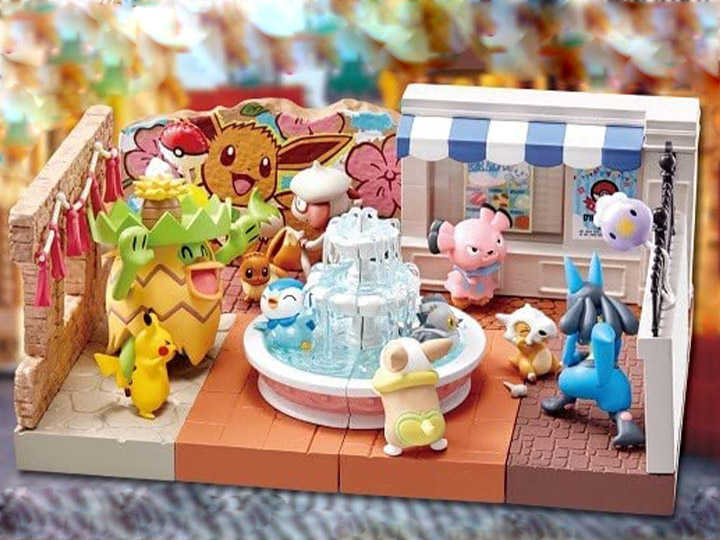 This Pokemon Town Festival Street Corner Blind Box Vol. 2 set transports you to the streets for a festival! The eye-catching display has a range of your favorite Pokemon figure taking part in the festival in front of various stores, eateries, and city locations. Display each scene individually or combine them together to create a town square with a fountain in the middle. Try to gather them all! Box contents include Pikachu & Ludicolo, Piplup, Snubbull, Pidove & Yamper, Eevee & Smeargle, and Cubone & Lucario scene.
2. Pokemon Forest Blind Box Vol. 4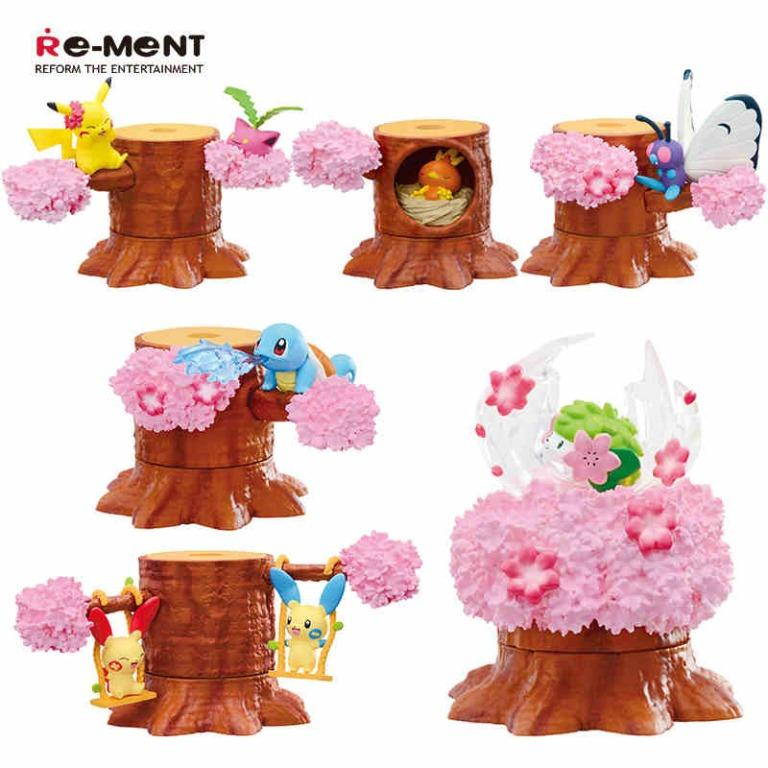 The fourth volume of the newest Pokemon Forest line-up from Re-Ment features a "Petal Dance" motif collection! This Pokemon Forest Blind Box, Vol. 4, with a cherry blossom motif, just screams springtime! You can put them on exhibit one at a time or stack them endlessly to make a big display that looks like a tree. You will get Pikachu, Torchic, Butterfree, Squirtle, Minun/Plusle, and Shaymin. The entire tree can be formed by connecting any two of its components. The base of the tree is included with each figure, allowing it to stand upright.
3. Pokemon Terrarium Collection Blind Box Vol. 11 (Full Set)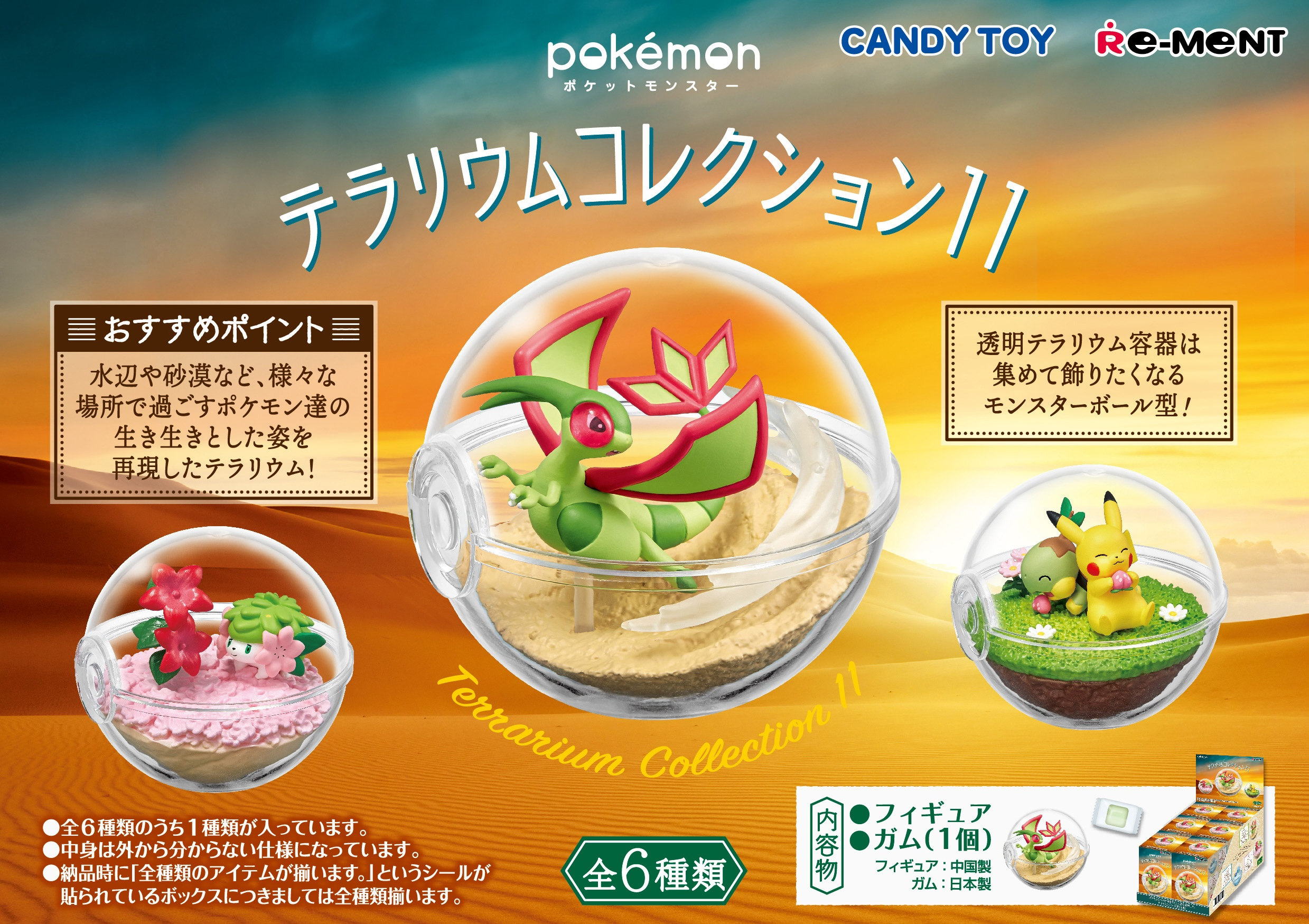 The amazing Poké Ball-shaped terrariums are home to six different Pokémon species, Pikachu & Turtwig, Teddiursa, Altaria, Spheal, Flygon, and Shaymin. The Pocket Monsters are presented in appropriate settings and are posed in expressive ways. Additionally, one piece of chewing gum with a grape flavor is included with each terrarium. But since Pokemon Terrarium Collection Blind Box Vol. 11 (Full Set) is wrapped in opaque boxes, like many other anime character trinkets, you won't know which Pokémon you're getting until after you make the purchase. 
4. Pokemon Stained Glass Collection Blind Box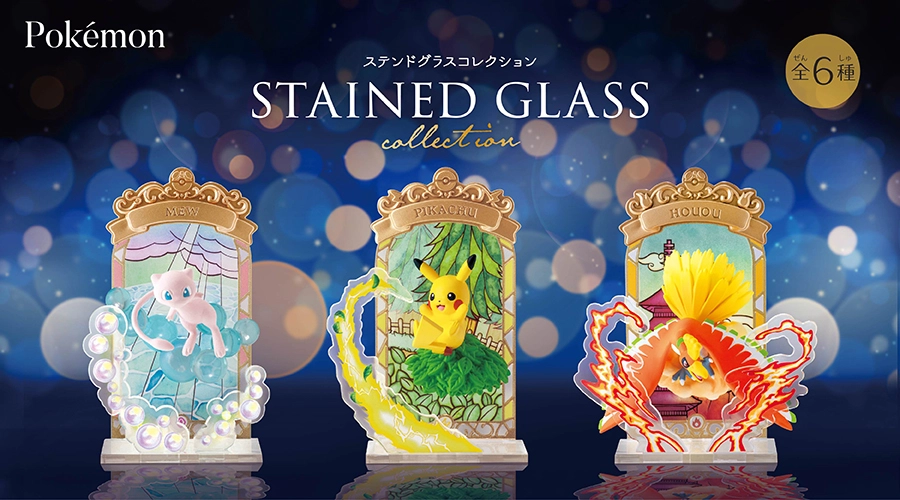 Here's the Pokemon Stained Glass Collection Blind Box featuring different stained glass artworks with Pokemons. Pokemon characters from various series are featured in this gorgeous "Stained Glass Collection" miniatures collection by Re-Ment Japan. This series features adorable Pokemon like Pikachu, Mew, Ho-Oh, Lugia, Umbreon, and Gardevoir. The Pokemon theme permeates the entire series! If the background is translucent, you can hold it up to the light or place it next to a window to beautify it further. Choose from six different Pokemon stained-glass collections.
5. Pokemon Swing Vignette Collection Blind Box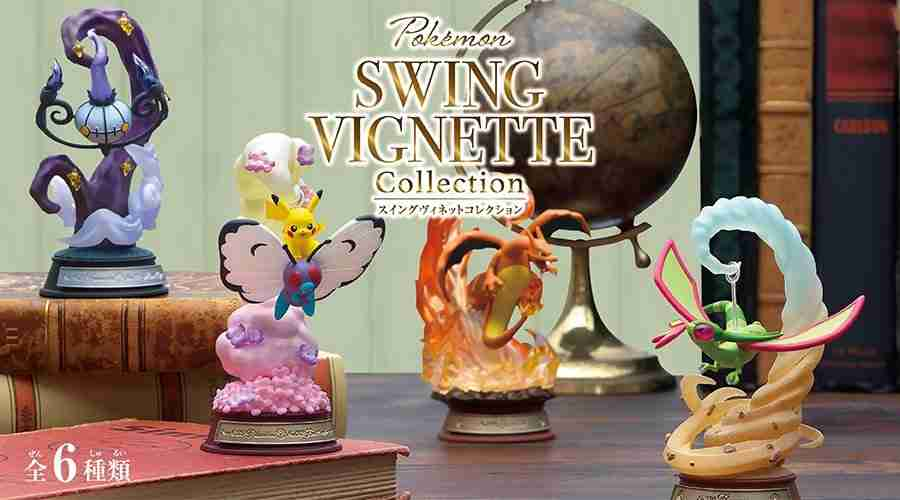 Your favorite Pokemon can be seen soaring and floating in these fantastic Pokemon Swing Vignette Collection Blind Box! One of six possible mini-figures is included in this product, which is a single mystery box. Six of your favorite Pokémon are featured in the Pokémon Swing Vignette Collection, which hangs on elaborately decorated bases. These figures' calming colors and intricate bases make for an enjoyable display. There are six different figures available, and you'll receive one as a surprise in a charming blind box.
6. Sugoi Mart Deluxe Pokemon Lucky Bag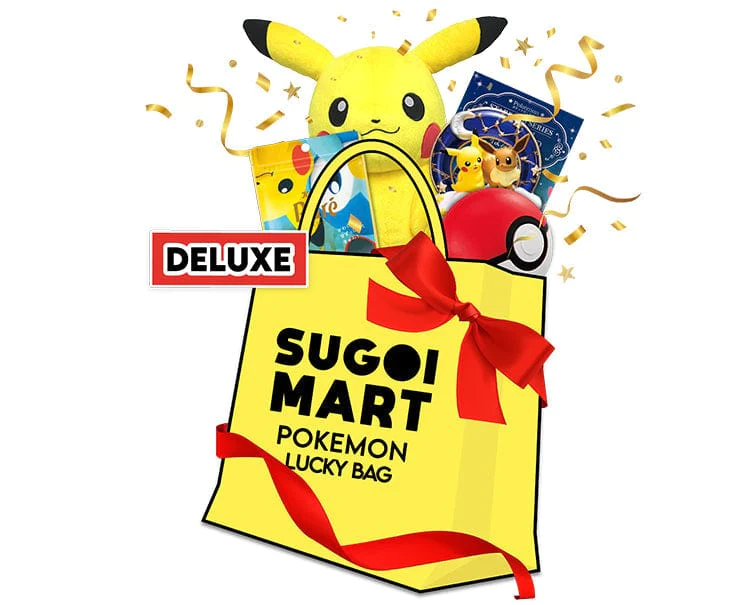 Pokemon has been around ever since it was created in Japan in 1996. Various products are available for the video game turned anime series, converted manga series, and now nostalgic fantasies that will please your inner child. You can find 10 Pokemon collectibles in the Sugoi Mart Deluxe Pokemon Lucky Bag, which also contains large Plushies, Collectible Pokemon Cards from Japan, Stationery, Home Goods, Chocolate Eggs, Candy, Blind Boxes, and random Pokemon Figures. You'll soon have your own Pokemon room set up, complete with unique stuff. This Deluxe Lucky Bag has more valuable items all around and a chance to win and collect bigger prizes. Each item has been meticulously chosen by hand to guarantee that you are purchasing authentic goods.
Sugoi Mart's Best Blind Boxes
Sugoi Mart is your one-stop shop for everything that Japan has to offer, including cuisine, drinks, collectibles, electronics, jewelry, cosmetic products, games, and blind boxes are no exception. Blind boxes are an enjoyable way to assemble a variety of things. And Sugoi Mart's Blind Box collection has all the popular series, including Unbox Japan-exclusive collectibles like Pokemon and Demon Slayer figures, re-ment blind boxes, plushies, gachapon, and other Japan-only products. Buy today, and it will be ship and delivered to your house in no time!