Okinawa's tourist spots have something for everyone. They cater to history buffs, active adventures, and cocktail-sipping beach bums. The beautiful island is fairly small, so even a long weekend can create a refreshing breath of tropical air.
If an easy beach holiday is all you're after, Okinawa delivers. Tourists will experience the turquoise waters with different sea creatures and the white sandy beaches of their vacation dreams. But active travelers and Okinawan people find plenty of activities like cycling, paddling, snorkeling, and scuba diving. They can also see humpback whales, whale sharks, sea turtles, and manta rays. And since Okinawa has its own distinct identity within the history of Japan, history lovers can discover its unique culture in art, peace, and natural history museums.
Many of Okinawa's delights are easy to enjoy on the fly, but others will require travel inspiration depending on the demand and season.
Discover Okinawa's History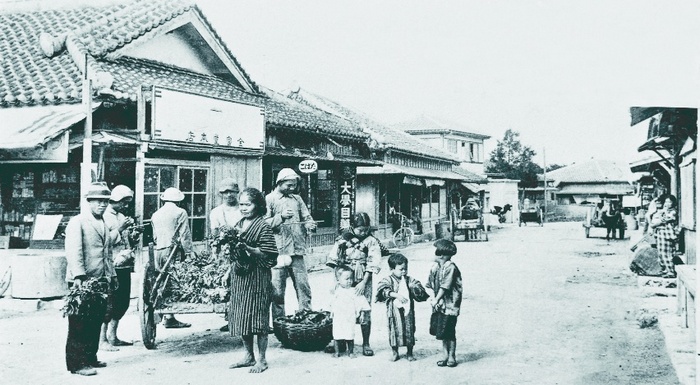 Okinawa is a place of about 160 beautiful islands in southern Japan. Its archipelago is one of the most popular tourist destinations in Japan that is known for its beautiful scenery, tropical climate, rich culture, and colorful coral reefs. The culture of Okinawa is interesting and quite different from other parts of Japan. For instance, Okinawa is very close to Taiwan and China. That means The Japanese, Chinese and Taiwanese cultures have mixed here, resulting in Okinawa's unique culture. There are also some historical spots, including several World War II sites, UNESCO world heritage site, Okinawa peace memorial park, royal palace, Itoman city, and diving spots, to be visited.
Despite its remote location, Okinawa is visited by a great number of tourists that visit the area to explore the blue sea and beautiful nature all year round. Okinawa prefecture consists of many islands with cultural experiences for visitors, like the Kerama islands, Shuri castle, tokashiki island. Some are connected by a bridge, while others are accessible only by ferry or airplane. Additionally, there are many activities too, including island hopping and whale watching, that you can do on a day trip during hot summers.
Where is Okinawa Located?
Okinawa County is located in the southernmost part of Japan in the East China Sea. It is approximately 1,600 km from Tokyo. The island group spans 400 km. However, 49 are uninhabited out of the 160 islands. The prefectural capital is Naha shi, the largest island and city on the main island. It is home to almost 1.4 million people and has Japan's 9th highest population density.
The Best Time To Visit Okinawa
Visiting Okinawa has a subtropical climate with pleasant temperatures all year. Thus, the best time to visit Okinawa is spring or autumn, when the beautiful beaches are open, and the temperature is not too hot. However, it would help if you avoided Okinawa's rainy season, which lasts from early May to June.
In addition, peak typhoon season can be a nuisance in Okinawa from July and August into September. Yet, the best time to visit Okinawa is from March to early May or late September to December.
How To Go In Okinawa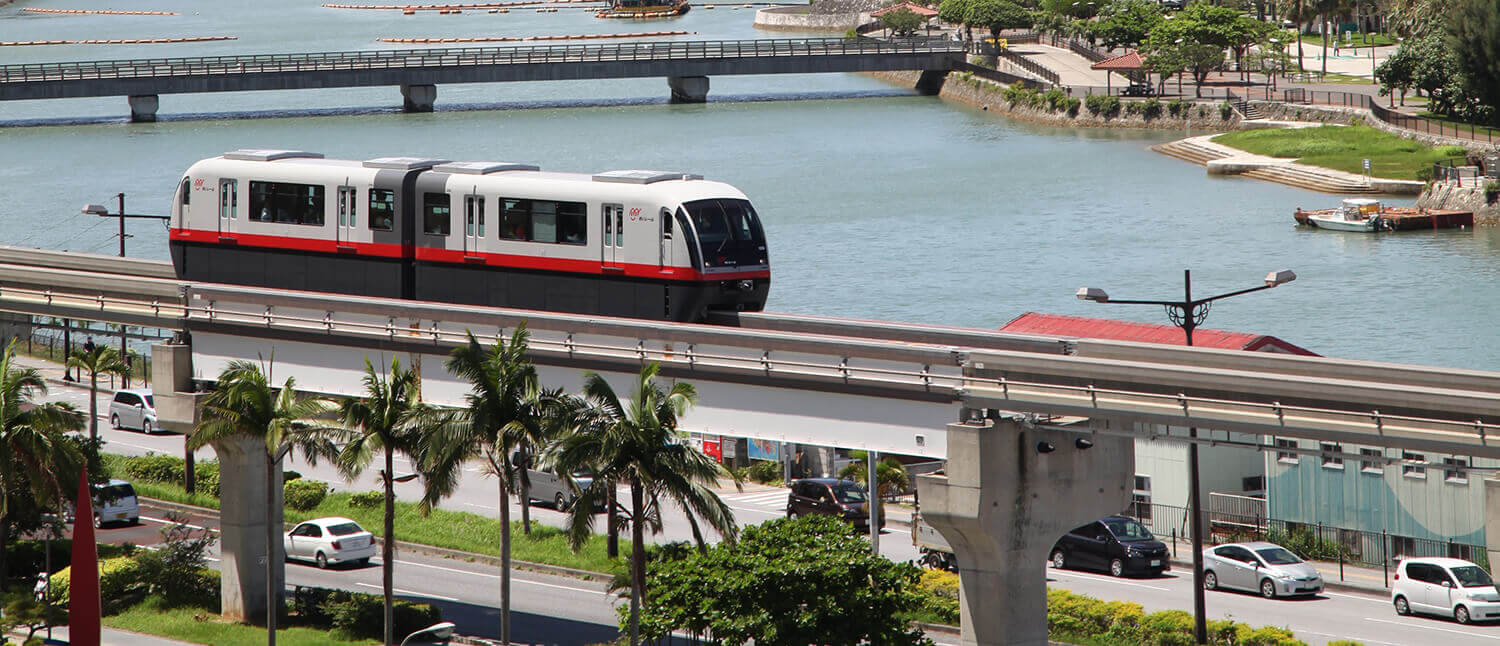 Daily direct flights from Tokyo to Okinawa take less than 3 hours. This is the quickest and most cost-effective method to go to Okinawa Island. Domestic flights to Okinawa are also available from other airports, including Kansai International Airport in Osaka. Moreover, daily direct flights to Shimoji, Ishigaki island, and Miyako airports from several airports, including Haneda and Narita airports. Okinawa Airport also offers some international connections in East Asia.
How To Get Around In Okinawa
Once you arrive in Okinawa, you must find reliable transportation to take you around the islands. As the public transportation system in Okinawa is not fully developed compared to big cities, most people rent a car to get around the main island. There are several car rental shops around the Naha Airport. Moreover, making a reservation online before your visit is best since it easily gets fully booked during holiday seasons! If you want to travel to the more isolated islands, you can take a ferry or domestic flight and rent a car or bike on site.
Okinawa Main Island
Okinawa's main island is home to various amazing view, including Naha city. It is Okinawa's prefectural capital and home to popular tourist attractions like the Shurijo Castle and Naminoue Shrine. Hence, Shurijo Castle is a well-known landmark in Okinawa with a lengthy history. It was the main fortress for the Ryukyu Kingdom, which ruled the island from the 15th to the 19th centuries. It was on a ridge overlooking the Naha port, a commercial hub. Unfortunately, huge destruction destroyed the majority of the city in 2019. But visitors may now tour portions of the Okinawa castle and see the enormous repair works.
The Beautiful Islands To Discover For An Okinawa Trip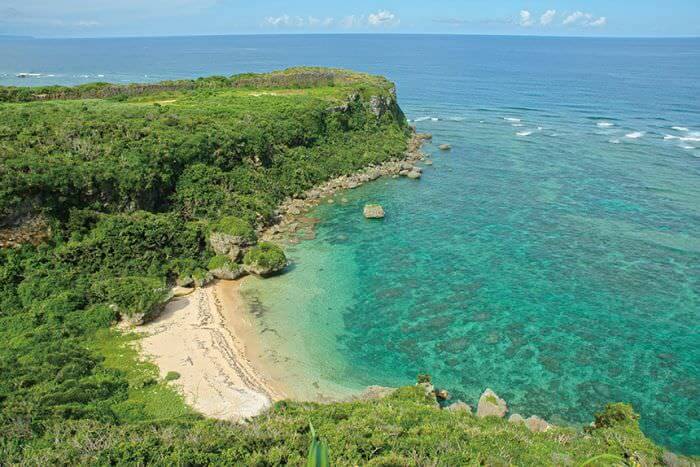 Taketomi Island
If you are interested in knowing more about the history of Okinawa's culture, you would want to visit Taketomi, the original Ryukyu culture that is well-preserved. It is a small island with traditional houses and sandy best beaches. At the same time, you will feel like time traveling back to ancient times when you pass the traditional houses and visit the traditional festivals there. 
Kohama Island
Sugar cane fields are widely known on Kohama Island. The bright green sugar cane fields that populate the island provide a beautiful contrast to the clear blue water and white sand beaches! Thus, the island provides a relaxing experience for people who enjoy a quiet, tiny island away from crowds.
Ishigaki Island
After spending days in the city of Naha, fly to Ishigaki Island to have a relaxing experience in nature! It is one of the most popular remote islands belonging to Okinawa. Ishigaki is the 3rd largest island in Okinawa, located about 410 km southwest of the Naha area. You will certainly be fascinated by the beautiful ocean, which is perfect for enjoying marine sports such as snorkeling and diving. Ishigaki is also suitable for stargazing at night since residential areas have less light pollution.
Iriomote Island
Iriomote Island is the 2nd largest island among the Okinawa islands. Most of the island is undeveloped, with more than 90% of the island covered in jungle and mangrove forests. About 2.400 people live in the island's coastal areas, which is described as a treasure box of nature. Thanks to unique geographical features, it offers many tourist activities and experiences. 
The Best Travel Souvenir and Snacks!
Fanta Okinawa Shikuwasa
A rare Fanta flavor called Okinawa Shikuwasa! Shikuwasa fruit is a green, tangy lemon-like citrus fruit grown on the southern part of Japanese island in Okinawa. Get a taste of the tropics with this sweet and refreshing Fanta!

This taco rice originated in Okinawa, Japan. It contains two servings.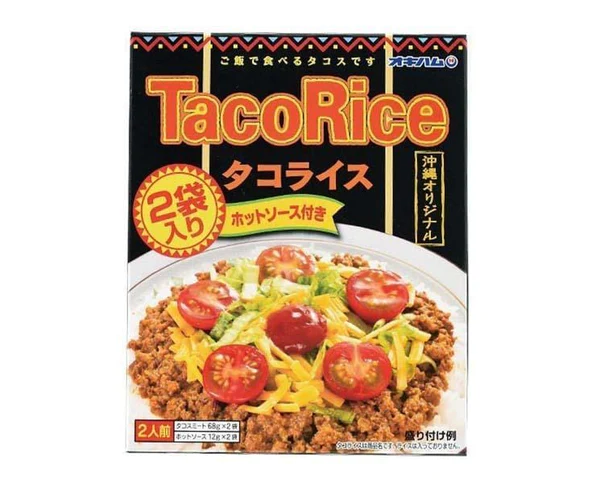 Sea Grapes are known as "Umibudo" In Japan! It is very popular in Japan's southern prefecture of Okinawa. The sea grapes are eaten fresh, dressed as a salad or simply as a snack in between, goes amazingly with Beer! They slightly taste like seaweed and have a consistency like real caviar.

Okinawan Spam Curry
Here's a unique product from Okinawa, Spam Curry! If you love spam and curry, then it is the perfect combination!

Here are some salty & butter sweet potatoes stick chips! One of the favorite snacks eaten in Okinawa! Grab yours now!
Here's a really fun and interactive puzzle for all ages. This puzzle is perfect for learning the anatomy of a cow, but it's also a great way to practice and learn Japanese since the pieces are written in Hiragana and Katana. This model features a limited design based on the cows found on the Okinawan Islands called Ishigaki.

Get these 37 pieces of the puzzle, and in no time, you'll be an expert in the anatomy of cows and the Japanese language.

Shisa is a traditional Ryukyuan cultural artifact and decoration derived from the Chinese guardian lions! People place them on rooftops or both sides of the gate to the house, as they are believed to guard and protect people in the house from evils. The female shisa with a closed mouth is always placed on the left, and the male with an open mouth to the right! Given that the prefecture claims to have the greatest percentage of centenarians in the world, the shisa has undoubtedly been doing a fine job. This design is made out of stone!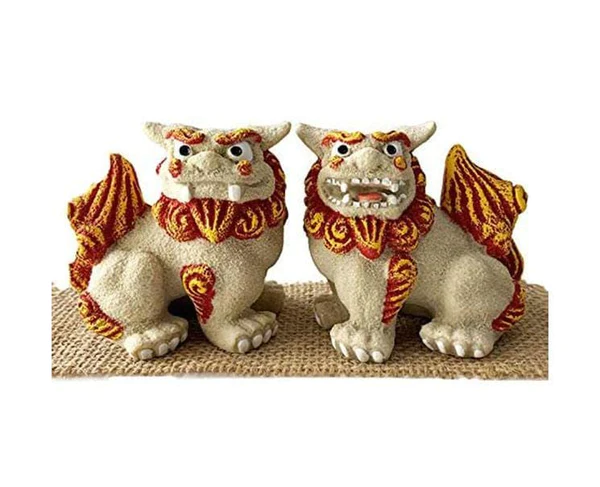 You have now been introduced to some basic things you need to know about Okinawa and its well-known Okinawan foods. They are also recommended because they are all readily available in Okinawa's supermarkets, convenience stores, and airports. So, even though they make wonderful souvenirs, I'm confident that after tasting them, you'll want to keep them all for yourself.