Every Halloween or spooky season, you can enjoy a few activities like carving a pumpkin, harvesting apples, treating yourself to at least one seasonal treat, sipping on a pumpkin spice latte, and, of course, purchasing various shop's Halloween merchandise.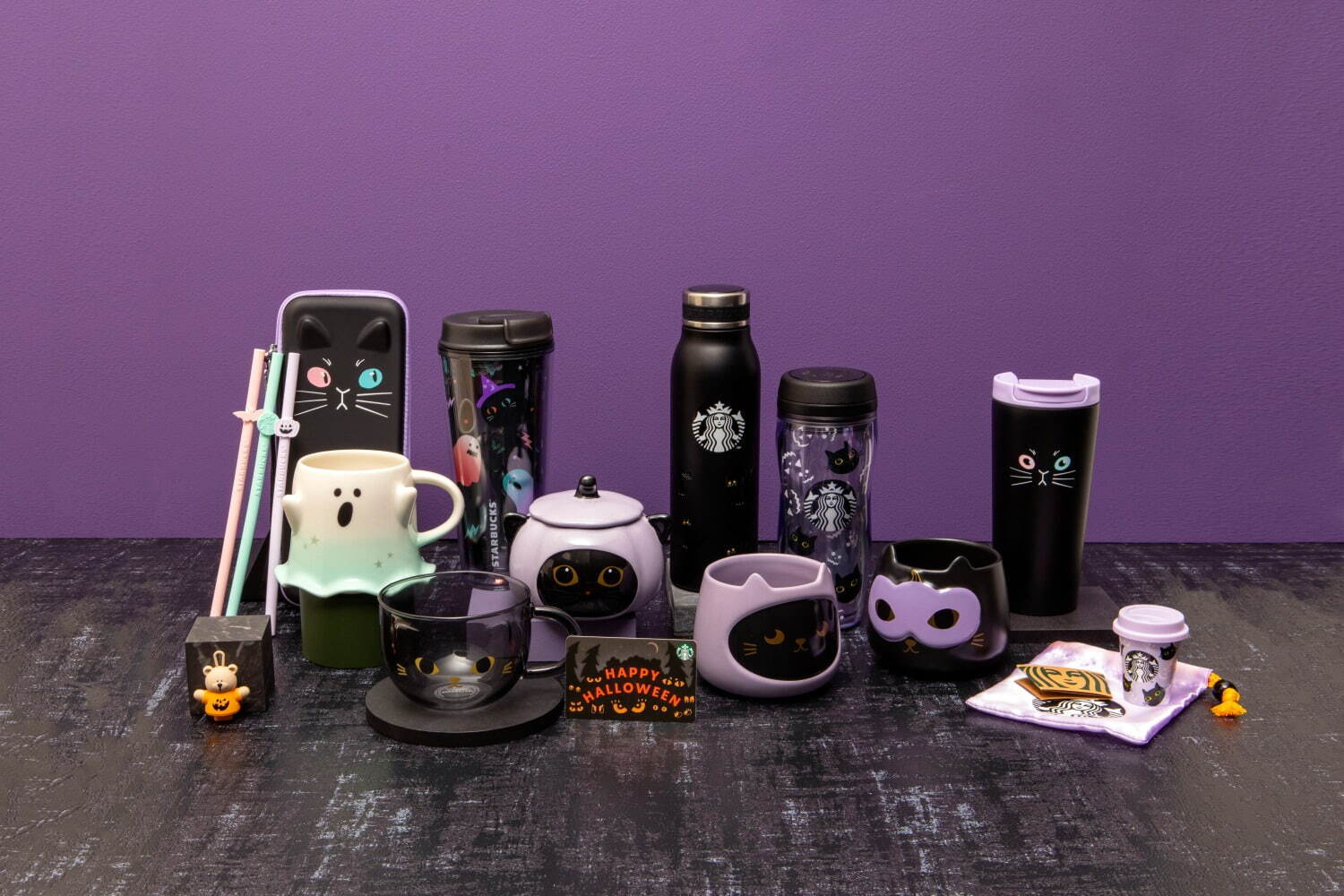 That said, October 31 is only a few weeks away, and various stores are not wasting time living up to the Halloween spirit. Halloween is a wonderful opportunity for businesses to introduce a transient experience that will draw in new customers and engage existing ones to their physical location or website. Indeed, this holiday means not only many sweets, candy, and costumes but also famous shop Halloween merchandise, and Starbucks is no exception.
Starbucks Japan Holloween Merchandise
If you've been following prior coverage of Starbucks merch, you'll know exactly how difficult it is to locate these goods in-store. Even though Halloween is still several weeks away, Starbucks' new Halloween products, which include 10 coffee tumblers, hot beverage cups, and water bottles, are giving coffee lovers a good dose of terrifying thrills.
Last year, glow-in-the-dark elements and spiderwebs were popular design themes. Moreover, the new tumblers, chilly cups, mugs, and other items convey only the pleasure of Halloween, not the frightening aspects. These Holloween products will be distributed to Starbucks licensed outlets in Japan, including those found in supermarkets, airports, and medical facilities. Here are a few selections from the Starbucks Japan collection that stand out and you'll surely love.
Halloween 2022 Stainless Steel Bottle Cat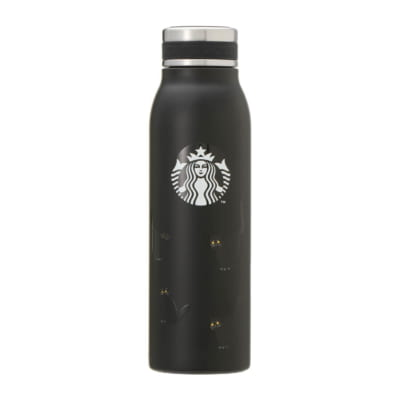 This bottle has a stylish design, including a matte body, a black cat, and a siren emblem as accents. The non-slip silicone ring on the lid is stamped with the Starbucks logo. The double-wall vacuum-sealed construction of this insulated water bottle prevents leaks and allows beverages to be kept hot or cold for up to 12 hours, respectively. Moreover, this eco-friendly water bottle is made of food-grade stainless steel. It has a cap made of a combination of stainless steel and BPA-free polycarbonate to lessen the dependency on single-use plastics.
Halloween 2022 Stainless Steel Tumbler Odd-Eyed Cat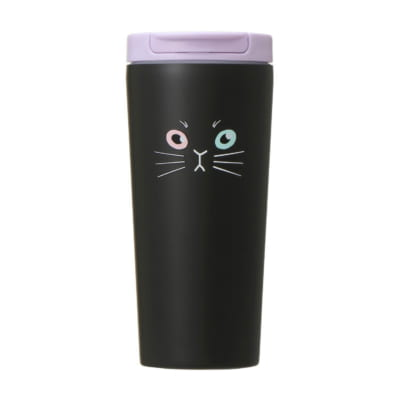 This tumbler is made of stainless steel with a cat with "odd-eyed" eyes that have different hues on the left and right. The adorable design is made up of a black matte body with a purple lid, pink eyes, and light blue embellishments. The stainless steel structure provides excellent heat and cold retention with a double vacuum layer.
Halloween 2022 Bottle Cat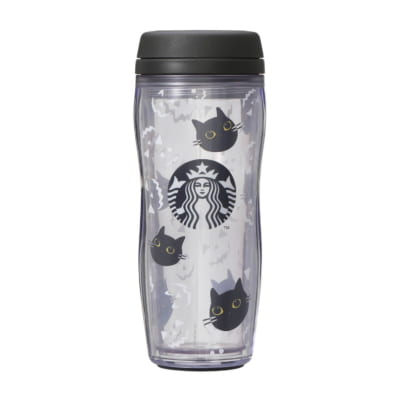 This bottle has a black cat accenting the inside and numerous different types of Jack-o-lanterns. The only colors used are black, white, and purple, yet the pattern is fun. Moreover, on the bottom, there is a silicone pad that prevents slipping.
Black Cats and Ghost-shaped Mugs
The mugs are available in a number of adorable shape patterns. The lineup consists of a black cat with a purple mask, a black cat with a full-body purple hood, and a heat-resistant glass mug with a full-body black cat. Also, the mug with the ghost design features a wavy bottom and a color gradient to provide a vibrant silhouette.
Halloween 2022 Mug Masked Cat

This mug has a striking image of a black cat with a purple mask covering its entire body.

Halloween 2022 Mug Foodie Cat

The black cat on this mug has a purple hood covering its entire body. It is advised to pair this item with "Mug Masked Cat.

Halloween 2022 Mug Ghost

This is a mug featuring a ghost motif all over the body, including the bottom wave portion of the ghost suit.

Halloween 2022 Canister Foodie Cat

This canister has a black cat depicted and dressed like a jack-o-lantern for Halloween. The pumpkin is completed in purple rather than orange, which is its unique distinction among others. Also included with the lid is a silicone gasket.
Halloween 2022 Reusable Straw Set & Case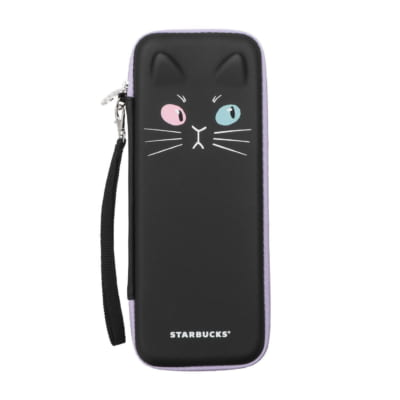 Three silicone straws in various colors are included in the package, along with a unique cleaning brush. In addition to the siren logo, the straws themselves have three-dimensional depictions of a bat and a jack-o'-lantern. The case's exterior has a cat with unusually colored eyes and three-dimensional ears. Moreover, it has a strap for simple carrying.
These are just a few of the most-awaited Halloween merchandise to collect. Many are still available with details like ghosts, pumpkins, ravens, stars, and glow-in-the-dark motifs. Visit the Starbucks Japan 2022 Collection in Sugoi Mart and discover more of the season's limited-time products from Halloween 2022 Color Changing Reusable Cups, Halloween 2022 Beverage Card Cat/Ghost, Halloween 2022 Starbucks Mini Cup Gift Cat, and Halloween 2022 Bearista Ghost.
Starbucks Japan x Nestle Fall 2022 Drink Collection
Like all holiday and season merchandise, Starbucks' fall merchandise is something to collect also. There are many limited designs that you can enjoy, from green and autumn leaves to a perfect orange theme that suits the fall season really well. Here's more fall-season Starbucks collection for you!