Before anime or manga ever existed, people were already in search of entertainment back then. To bring such enjoyment to the people, paper theaters existed and left a legacy that, up until now, still lives in every generation, especially in Japan. It's also great to have something from the past that's still in the modern days to make people realize, that, while any form of arts is revolving, there are still some that are worthy to relive today.
What's good about the paper theaters is that it's more than what people read in a single comic book and it's giving both the experience to dive deep in the stories while having the freedom to move the characters. Hence, paper theaters are one good way to show the essence of entertainment in those early times. Learn more about how paper theater was made and the great history of yesterday's source of entertainment.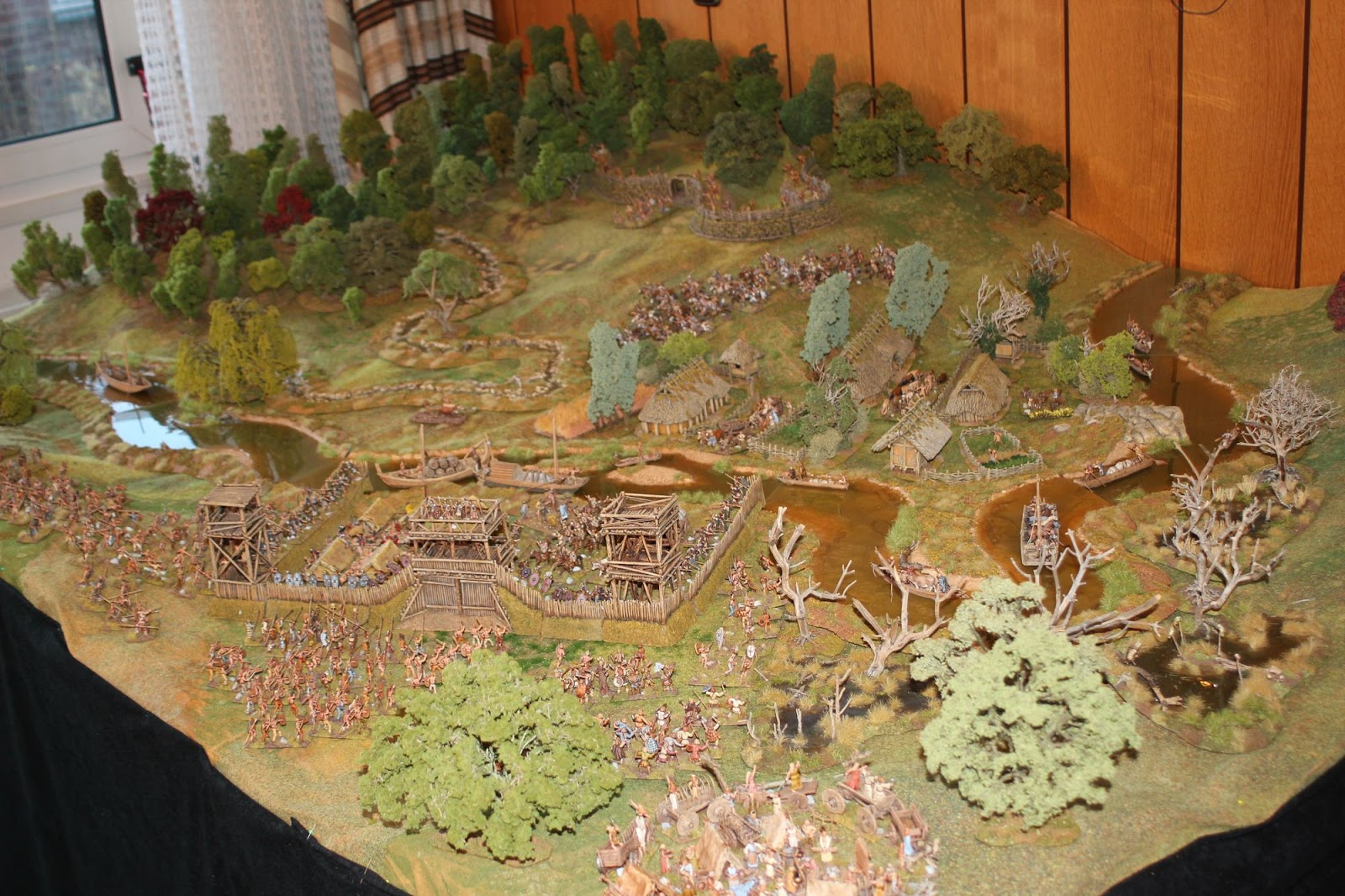 The Rise Paper Craft Theater in Japan
Kamishibai, known as Japanese paper theaters, was, one of the first and early ways of telling stories in the streets of Japan. In the 1930s, storytellers traveled to villages and set up their wooden prosceniums. They would entertain the viewers by acting out the characters in the form of papers. The characters in the paper theater were laid out and frozen in dramatic poses wherein heroes would appear depending on the required plot. Paper theaters before came with sets, storybook illustrations or backgrounds of the setting, and other details. They were arranged in front of the viewers based on the specific scenes. Furthermore, scripts were available and miniaturized as the stage.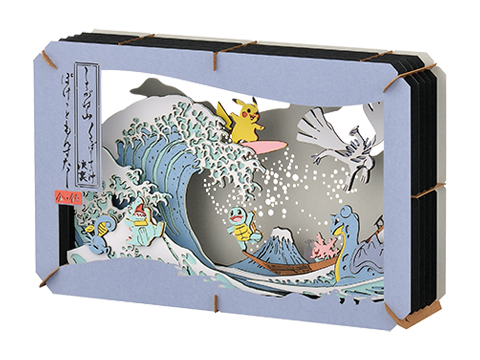 Meanwhile, children that played paper theater had the free will to expand the stories, which was helpful in developing their creativity in a way. Although it only had a short-lived time, Kamishibai left a such history that eventually paved the way for modern comic books, animated shows, and much more live-action entertainment that could be seen on television.
From Paper Theater to Diorama
As time went by, paper theaters were developed into a more detailed approach when Dioramas began to exist. Dioramas are like the replica of scenes but in a 3-dimensional miniatures setup. Unlike plain and flat paper, Diorama uses a full-size miniature or scale model of the landscape, giving more life to the flow of the story. Meanwhile, in the modern day, Diorama can be seen in museums showing historical events and in establishments showing cityscapes.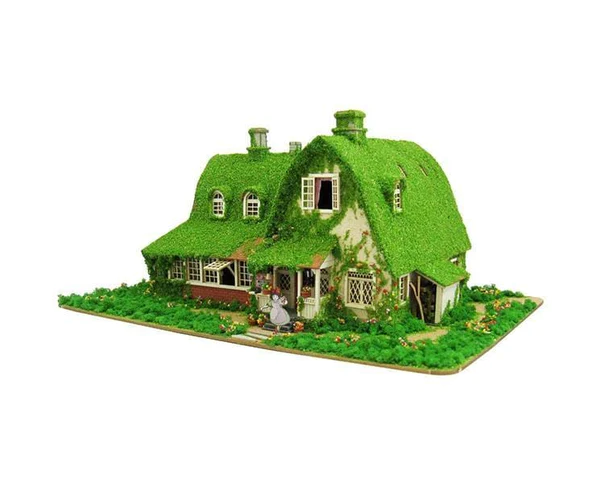 Paper Craft Diorama Collections by Sugoi Mart
Well, it's not yet too late to revive the art of paper theater. Nowadays, we can still bring back the beauty and art it brings, just like how it was in the early years. Paper craft kit is actually great and helpful toys that not only bring entertainment to kids but also helps them with their sensory ability and nurture their creativity.
Sugoi Mart is featuring different paper crafts and theaters with themes from your favorite anime shows and even games. Check out some of the best paper theater collections by Sugoi Mart, your favorite all-Japan shop!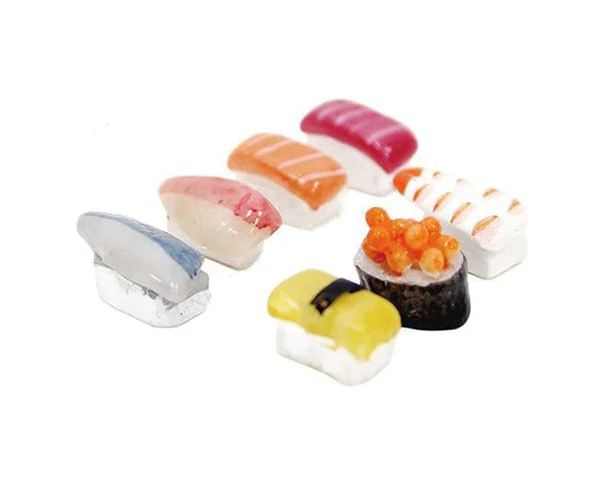 Pokemon Paper Craft Set
Channel your Pokemon fan with this Pokemon Paper Craft Set! It is a Pokemon-themed origami with a total of 12 different characters from Pokemon, with 2 sheets for each character. This is perfect for gifting your kids for their art activity and other craft ideas. Origamis are fun to include in paper theaters as they add more volume, images, and life to the story. Check it out here.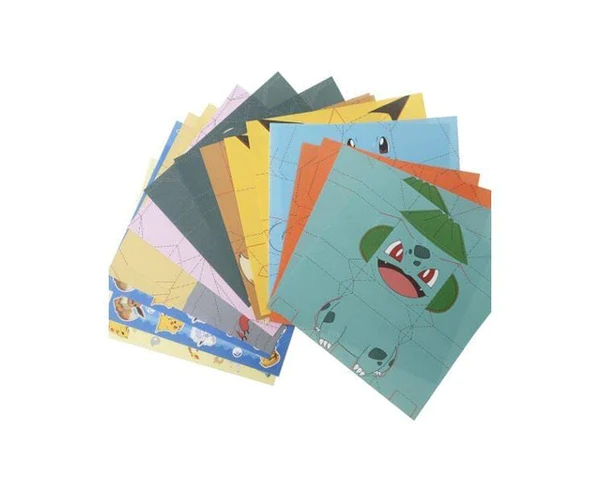 DIY Craft Kit: Sushi Shop
This super famous Billy's DIY Craft Kit: Sushi Shop will take your typical toys to a whole new level! It comes with a flat sushi shop set up with all the single pieces. To assemble, you need to glue, paint, and build the parts, which usually takes hours, but the result is guaranteed satisfying when you finally finish the whole display. This is perfect for those who love to play around with mini figures or love to build something out of nothing or if you're an enthusiastic natural crafter who loves painting.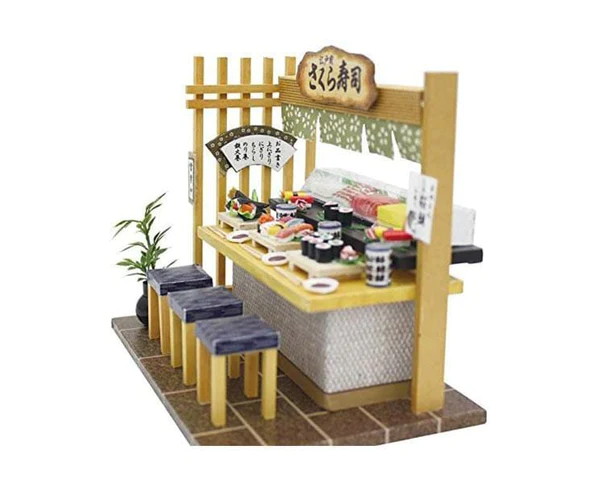 Paper Theater Ball: My Neighbor Totoro
You'll love this Paper Theater Ball in My Neighbor Totoro theme, the same way you love Totoro! If you're into 3D puzzles or paper crafts, then this is also the right toy for you and your kids! The paper theater requires patience to put the pieces together, so it's something that can help in developing the focus. It comes with English instructions for non-locals!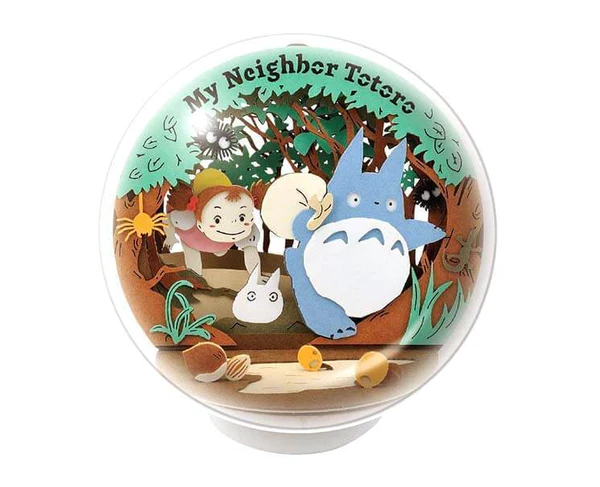 Ghibli DIY Paper Craft: Kiki's Delivery Service (House)
Another paper theater kit that you'll love is this Kiki's Delivery Service Paper Theater. This features the House of Kiki's Delivery Service from the Ghibli world. Turn your imagination and creativity in reality and create your own set of figures using the materials included! This is also perfect for kids' daily activity so they can practice creating art crafts. Sizes come with 140x97x64 mm!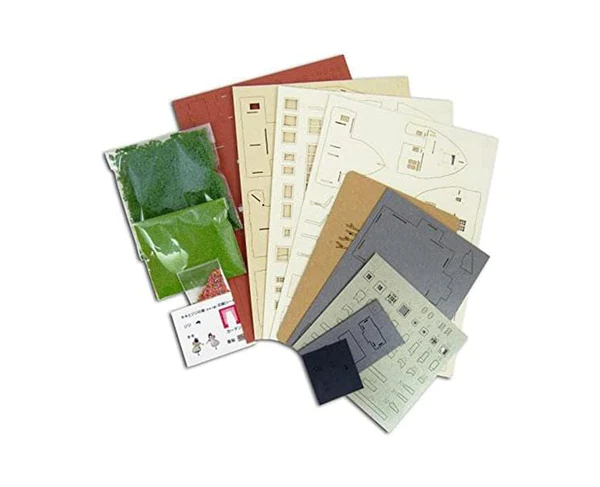 Paper Theater Ball: One Piece
This is for all the One Piece fans and those who love collecting anything related to the said anime. Furthermore, this Paper Theater Ball in One Piece theme is indeed worth the purchase, featuring Luffy from the well-known One Piece anime! It comes with 3d paper crafts and English instructions. Indeed, this is a perfect idea to give for your kids to challenge their abilities in design, building pieces together, and focusing skills.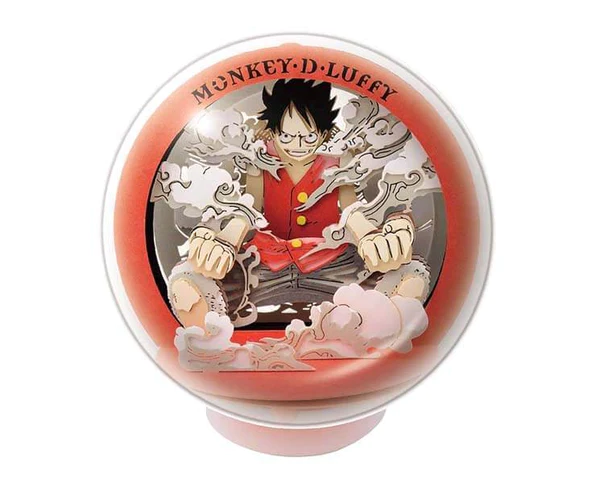 Billy DIY Matcha And Tea Shop
Another Billy's DIY paper theater is this DIY Matcha and Tea Shop! Create your mini-figured shop with this DIY paper theater that comes with single pieces you will be needing to create the shop. This is such a great idea for crafter enthusiast as it will let them play with the pieces, build them together, glue and paint the tiny parts to assemble.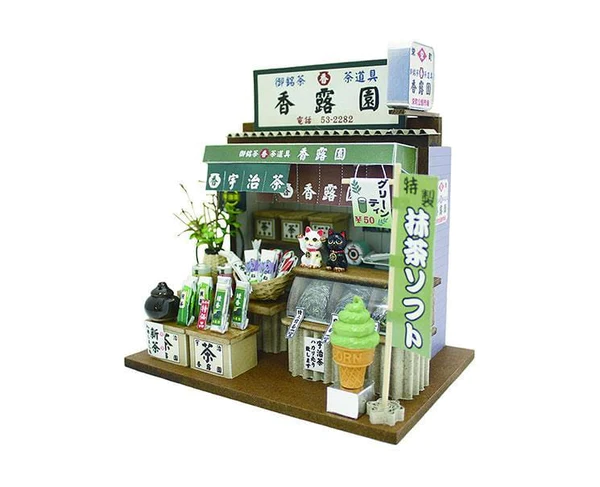 Pokemon Paper Theater XL: Water
Another Pokemon-themed is this XL Paper Theater featuring the characters from Pokemon. Decorate your room or wall with this artsy paper craft! It comes with size approximately H100XW160XD42mm! This is also a great gift idea to kids or anyone you know who's into Pokemon!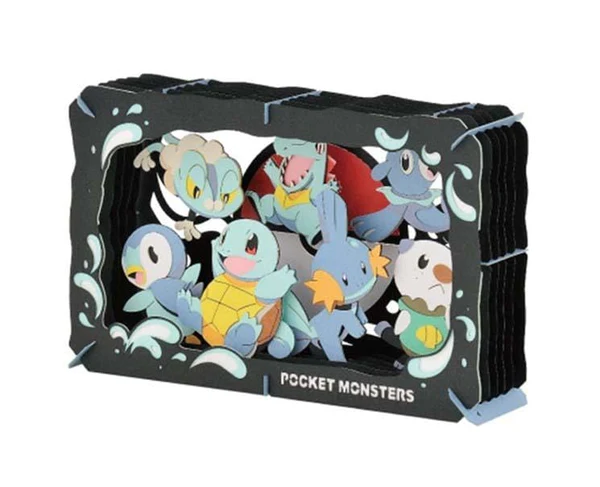 The Bottomline
Paper theaters aren't really everywhere today, but they're still a good source of entertainment as well as educational and learning materials.They're great craft ideas that can be used for daily and recreational activities for gatherings or developing children's cognitive ability, room displays, collectibles, and many more. Furthermore, they're fun to play with and can help anyone boost their creativity and the ability to build things with enough patience and the right focus.
Sugoi Mart is an online shop where you can find all-things from Japan. Whether you're looking for your favorite anime merchandise, collectibles, snacks, authentic Japanese food, home and kitchen goods, and many more - we have it all for you! If you're looking for what to give this coming Holidays or simply just want to experience the fun of building paper theaters, check our website and add to cart now!