In Japan, you can find adorable toys anywhere, from soft cuddly toys to anime and cartoon characters-inspired collectibles, and Japanese nanoblocks are no exception. Nanoblocks are fantastic construction toys, puzzles, and collectible gifts. For people between the age of 8 and 80 who have outgrown their child-sized building blocks and are looking for a fresh and addictive challenge. Each nanoblock building set fosters and improves fine motor skills, creativity, and problem-solving abilities. Every model of the premium, high-quality Japanese brand Nanoblock is meticulously designed in our Tokyo headquarters by nanoblock experts. Read on and learn more all about the nanoblocks in Japan.
What are Japanese Nanoblocks?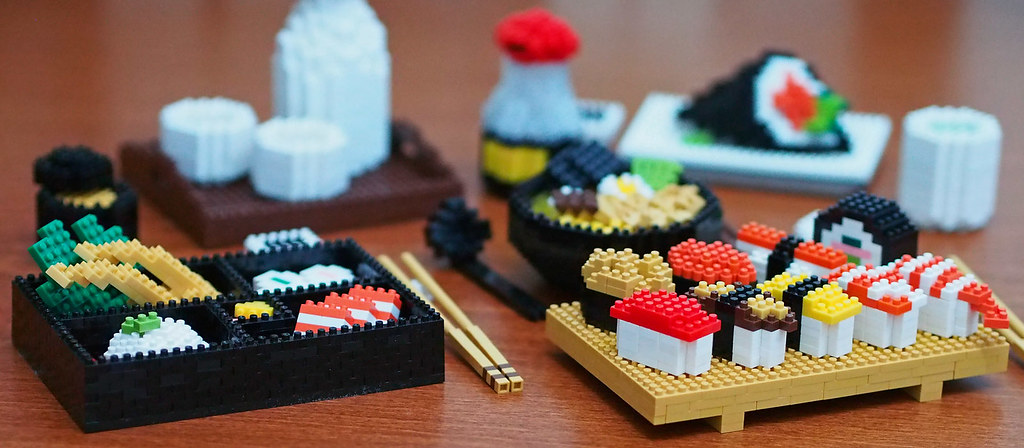 Kawada, a toy business headquartered in Tokyo, Japan, produces a building block toy brand called Nanoblock, also known as Nanoburokku, in that country. Nanoblock building sets for children and adults have been quite popular since their introduction from Japan. The Japanese nanoblocks aren't like typical building blocks or lego. These amazing Nanoblock sets make fantastic and fun presents for creative people of all ages to enhance their abilities. These kits are a blast to build; you can display them among the rest of your collection after they're finished.
Moreover, every model of the high-end Japanese brand Nanoblock is meticulously designed in the company's Tokyo headquarters by nanoblock experts. Nanoblock may provide a finer level of detail on your finished designs than is feasible with conventionally sized construction bricks because its smallest block only measures 4 mm by 4 mm. Due to their miniature size, completed nanoblock building block sets make wonderful collectibles to show off at home or on your desk.
History of Japanese Nanoblock Construction Toys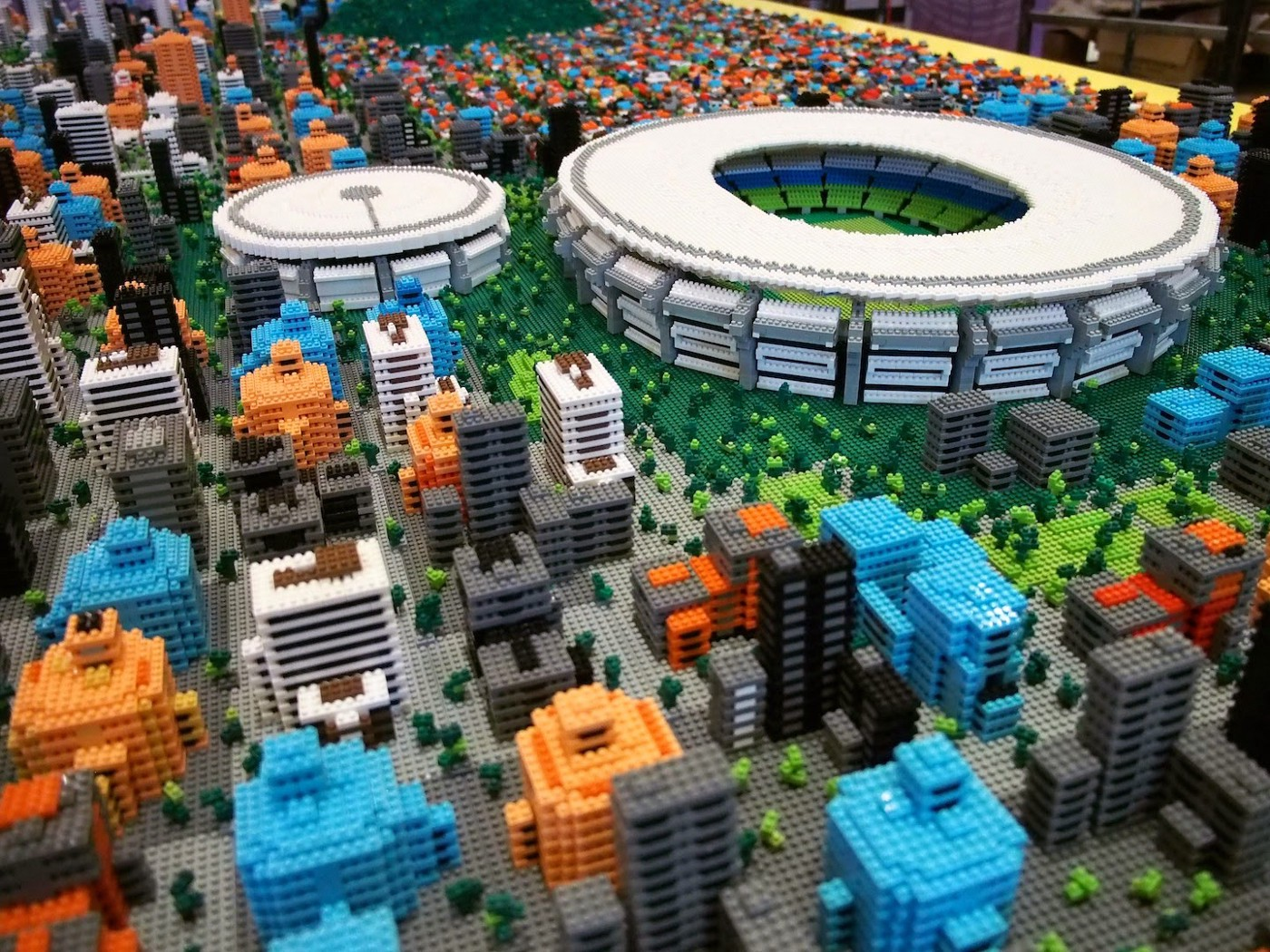 The Kawada Toy Company created Nanoblocks in Japan and released them in 2008. Since its introduction in Japan, they have been sold to more than 31 nations around the world. Local businesses, such as Schylling in the US and Mark's Europe in France and the Benelux, distribute Nanoblock abroad. The word "nano," which in English means "dwarf," is derived from Ancient Greek. Although some people complain about the Nanoblocks' diminutive and detailed size, this is what made them so well-liked.
What Kinds of Nanoblock Sets Are There?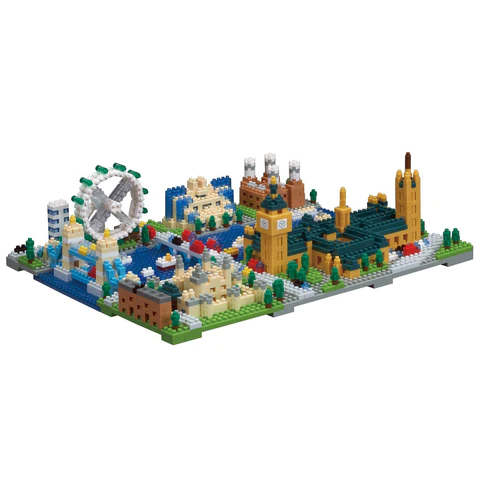 Original designs and licensed sets are also included in the selection of Nanoblock sets. The miniature collection comprises miniature versions of season-themed items as well as animal and musical instrument projects. All sets have between 80 and 150 pieces. The Adventures of TinTin, Pokémon, Shaun the Sheep, Advanced Hobby Series, and Sanrio characters are just a few of the licenses that inspired Kawada to make sets. There are also theme parks like Tokyo Disneyland and Tokyo DisneySea to purchase a line of sets based on Disney characters.
There are also sets containing 80 to 600 average bricks from the "Sights to See" collection, which features images of famous structures and locations worldwide to significant and fun cartoon or anime characters, animals, and other larger sets containing more than 5800 pieces of nanoblocks. With tens of thousands of different pieces, countless amazing realistic outcomes would be built. The smaller the brick, the better the figure would be. Here are some of the best nanoblocks you can find in Japan.
Best Japanese Nanoblock
1. Pokemon Nanoblock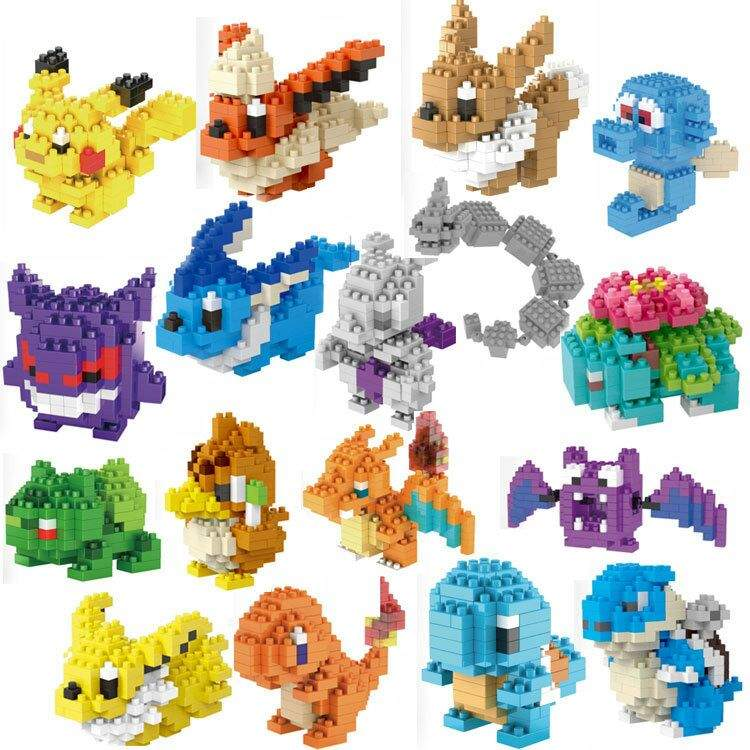 Pokemon Nanoblocks in Japan is a collection of miniature building block models made by Kawada. In 2013, the initial models were made available in Japan, and in 2015 it was distributed in the US and other countries. They are suggested for people 12 and older. You can honor your level-5 milestone with a Nanoblock Pokemon of your choice, whether you're on team Valor, Mystic, or Instinct. Some of the most famous Pokemon nanoblock releases are Pikachu, Bulbasaur, Squirtle, Eevee, and Pokemon Charmander.
Moreover, Pokemon also offers miniature Nanoblock models, which are around half as big as the standard Pokémon Nanoblock miniatures. Each model has between 25 and 75 parts and is packaged in a blind bag to prevent identification of the model within. Customers who bought the entire package containing all 12 models were eligible for a limited-time giveaway of a translucent Poké Ball model.
2. Evangelion Nanoblock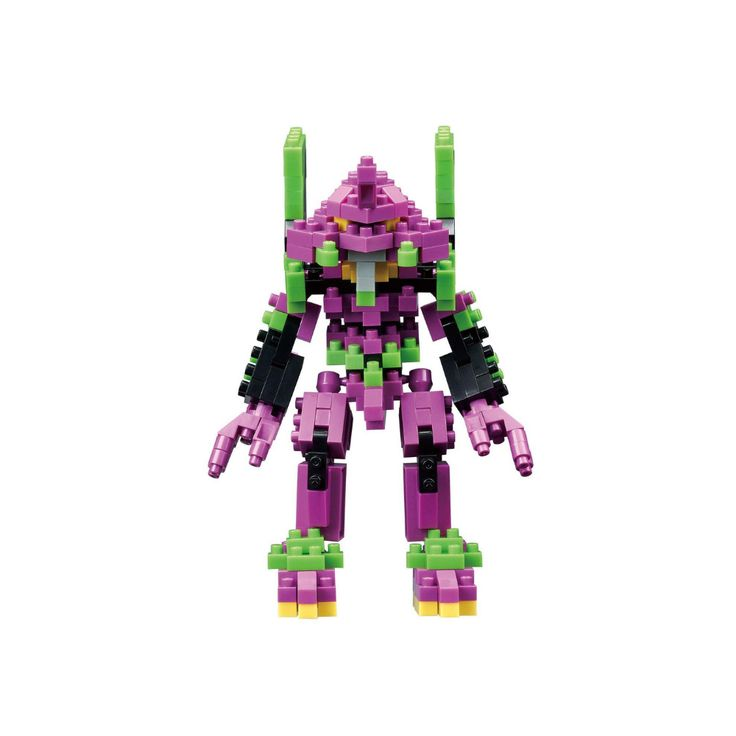 Evangelion Nanoblock is a massive artificial human with brown skin, round green eyes, and human-like facial features known as the Evangelion Test Type-01. The Type-B Gear worn by this Evangelion is primarily purple with green stripes and black accents. The equipment conceals its identity and restricts its power when worn with a special helmet.
The Evangelion Nanoblock set has some incredible details. In addition, you may create a model of the Evangelion Unit-01 character with the Nanoblock Evangelion set. It has a little footprint but a significant impact on any collection. There are 290 pieces total in the Nanoblock Evangelion kit, including extra parts and a display base plate. The Nanoblock Evangelion set is based at level three and is designed for builders ages 12 and older because it is neither too easy nor too challenging. This set only took a little over 30 minutes to complete. When put together, Evangelion can be placed on a desk with poseable limbs, so you may design the show you want.
3. Plum Bonsai Nanoblock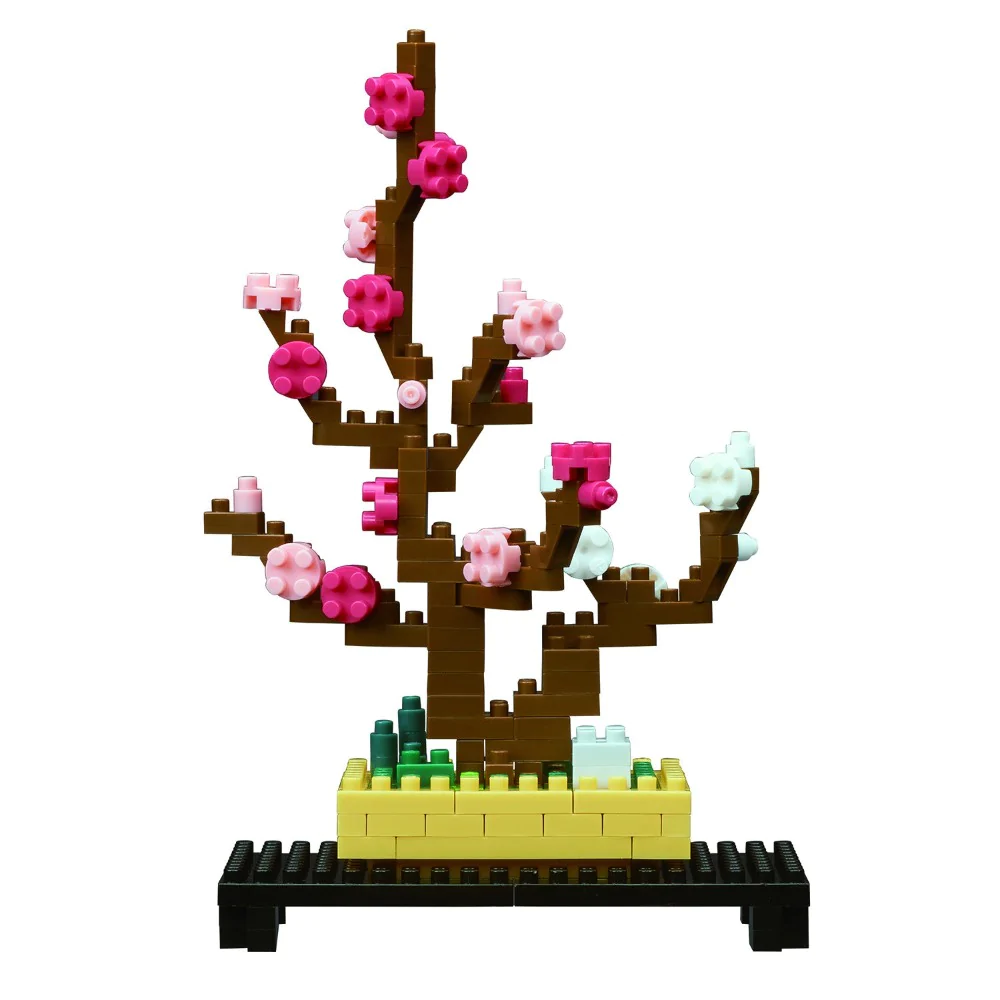 Everyone is familiar with bonsai, but this "ume" (Japanese plum) is particularly unique. The construction and placement of this Plum Bonsai Nanoblock as a house decoration will be enjoyable and fun. This nanoblock has around 170 pieces in all.
4. Himeji Castle Deluxe Edition Nanoblock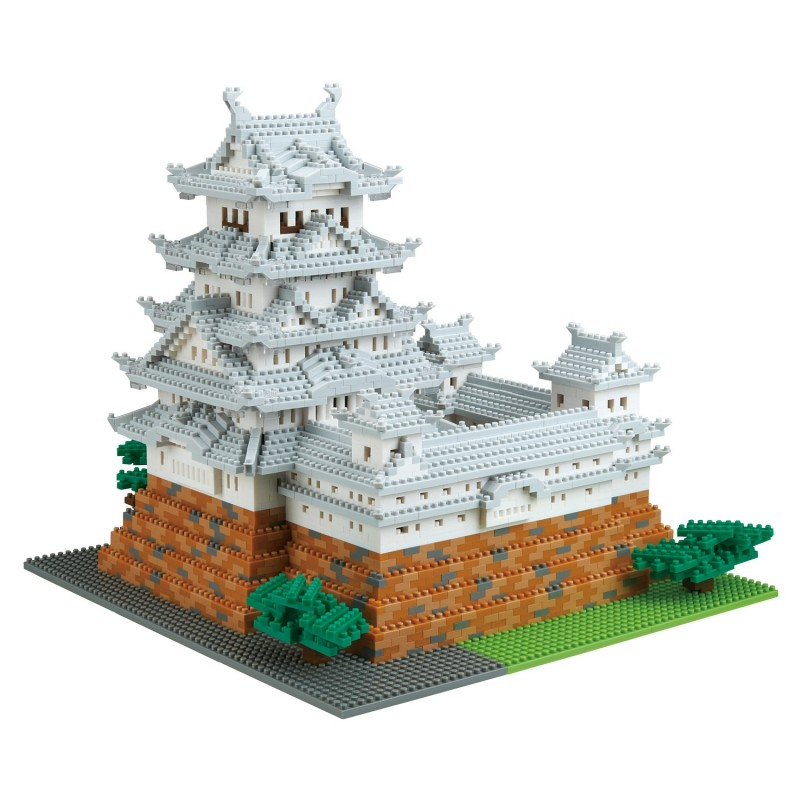 Fans of Japanese culture and history will enjoy the Himeji Castle Nanoblock set, one of the country's finest remaining architectural marvels. The Himeji Castle Nanoblock set was offered in two separate models by Kawada. For starters, there is the 330-piece normal set. And for fans of Nanoblock who want a genuine project challenge, there is the 6000-piece, more intricate Himeji Castle Deluxe Edition.
5. Sanrio Characters Mini Nanoblock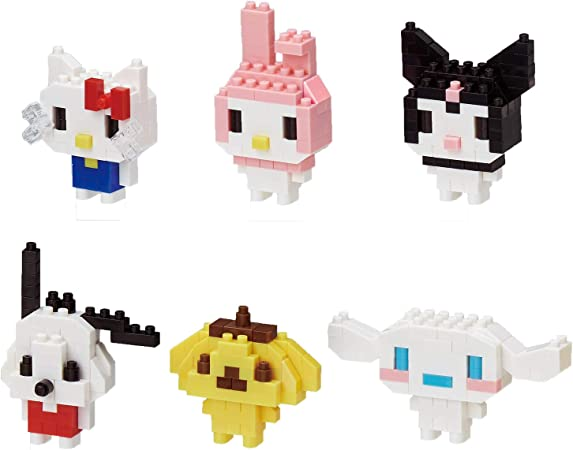 A micro-sized building block called a nanoblock was created in Japan, and a lovely Sanrio character Nanoblock figure in a mystery blind bag, is no exception! It's enjoyable to construct, beautiful to show, and intriguing to collect. You can acquire six Sanrio Nanoblock figurines:
Hello Kitty

My Melody

Kuromi

Pochacco

Pompompurin

Cinnamoroll
Remember that this Sanrio Characters Mini Nanoblock is a blind bag, so any previously described designs might be yours! Uncertainty is indeed half the enjoyment of a blind bag, which is the whole reason! Even we are unaware of its contents! The blind bag must be manually opened in order to reveal what is inside.
6. Godzilla Nanoblocks Blind Box
Build models that surpass the capabilities of existing Block-Based systems in terms of detail, authenticity, and realism with this Godzilla Nanoblocks Blind Box. The Shin Godzilla 4th Form, Shin Godzilla 2nd Form, Mothra, King Ghidorah, Mechagodzilla 1974, and Gigan may all be built with Nanoblock's Nano Godzilla Figure Set. When assembled, each figure is approximately 2 inches; a box contains all six.
Nanoblocks are indeed one of the best toys you can find in Japan, with over a thousand designs and inspirations. These small toys will surely be the best gift for your kids. Visit the Sugoi Mart nanoblocks collection now. Sugoi Mart mini bricks toys have your favorite licenses covered, from Pokemon, Spy x Family, My Hero Academia, Evangelion, and many more that you'll surely love.