In contrast to other nations, fruit is valued as a delicacy and a luxury food in Japan, where it isn't consumed as a daily snack as it is in most other nations. Locals in Japan passionately value their fruits. Nowadays, you can get various domestic and foreign fruits in supermarkets and neighborhood markets. But many varieties of Japanese citrus fruits are exclusive to Japan and highly distinctive, and the Japanese Mikan is no exception.
What is Mikan or Japanese Mandarin Oranges?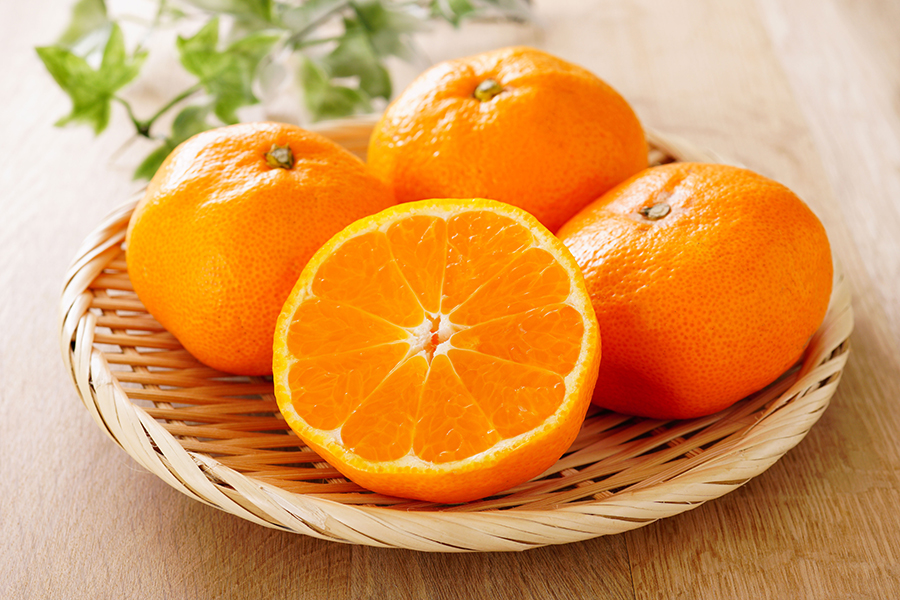 Mikan, formally known as "Unshu Mikan," is a variety of orange that has been grown in southern Japan for over 400 years. Mikan oranges are a small to medium-sized variety, averaging 6 to 8 centimeters in diameter mandarins. They have a round to oblate shape with a flattened top and bottom and a broad, curved middle. The fruit's rind is delicate, thin, and simple to tear or peel. It is also easy to peel. The rind likewise exhibits orange skin to orange-red hue and is smooth, taut, and leathery in appearance. It is coated in noticeable oil glands, which give the surface a pebbled texture.
Moreover, the mikan flesh is either seedless or has a few little ivory seeds and is solid but soft with an almost melting quality. Mikan citrus unshiu smell good and taste mild, sweet, and with a bit of tartness. It is significant to note that Mikan has many different varieties that will have different sugar and acidity levels, resulting in a diversity of flavors ranging from rich sweetness to sweet-tart. Its flavor varies from October to early spring of March. The ones in September that are in the late season are quite juicy with a slight acidity.
Origins of Mikan Citrus Fruit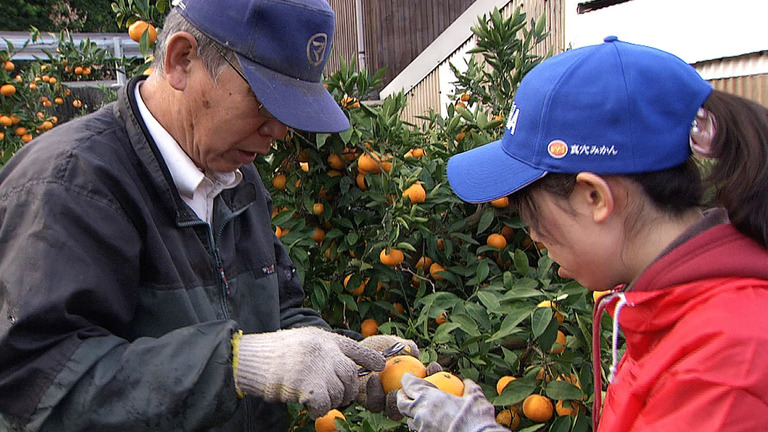 Mikan oranges are said to have originated in China, while some believe that Japan is where the citrus actually first appeared. The word "mikan" is typically understood in Japanese to refer to a little, sweet flavor, easily peeled variety of citrus that has become a national emblem. However, the scientific name for mikan in Japanese, unshu mikan, which means "honey citrus of Wenzhou" and is borrowed from Classical Chinese, illustrates the global history that led to the development of this sour and sweet delight.
That said, the origin of the fruit in Japan dates back far further by roughly 1,200 years. Also, approximately 70% of the Mikan citrus is produced and sold in the Ehime Prefecture. Then, a few hundred years ago, the Mikan was introduced to the Maana district and was first planted for commercial purposes in 1891. Maana Mikans were also the first yuzu citrus to win Japan's highest agricultural award, the Emperor's Cup. Citrus was planted in terraced areas overlooking the Uwa Sea along the steep, rocky mountainside. The popular mikan today is thought to have originated from a smaller, seedless variety of the fruit discovered in the same area in the 1570s. Furthermore, even though there are many different types of mikan in Japan, they are all botanically descendants of the same species, the unshu mikan from long ago.
Where to find Mikan?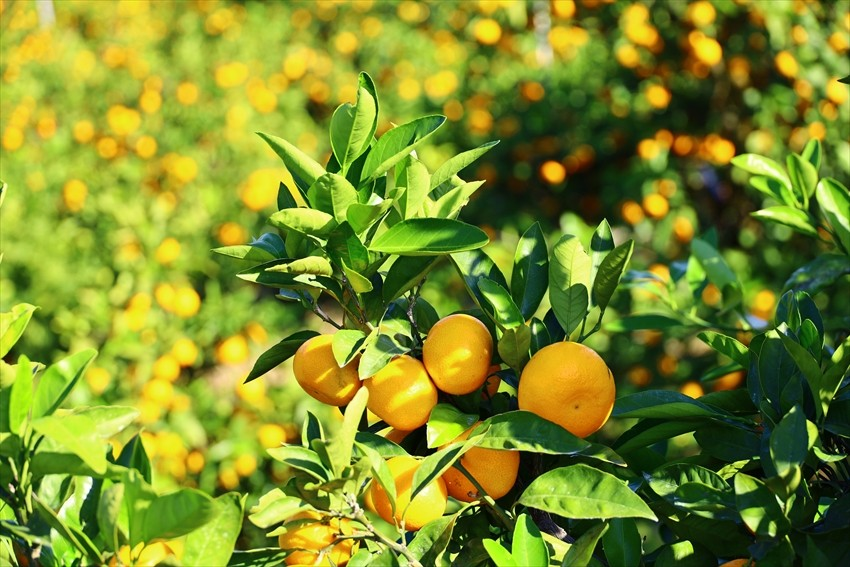 A variety of satsuma or mandarin orange mikan is grown in Japan, particularly in Wakayama, which is well-known for its stunning beaches and breathtaking natural scenery and is the place to find the best Mikan. Wakayama prefecture cultivates the best mikan thanks to its numerous mountains, terraced fields, well-drained soil, warm climate, and moderate temperature.
Additionally, in Japan, Mikan is typically consumed in the winter, and when that time of year comes, supermarkets stock a variety of mikan. One of the sweetest and most well-known of them all is the Arida Mikan, produced in Wakayama. They are a common snack in Japanese homes since they are small, simple to peel, and packed with vitamins.
Best Mikan Products
Mikan oranges have a sweet, barely tart flavor that works well in fresh dishes. The oranges are frequently eaten straight from the hand and are prized for their juicy, sweet flavor and ease of peeling. But these oranges can be enjoyed in many ways. Here are some of the best Mikan products available.
1. Muji Mikan Can Soda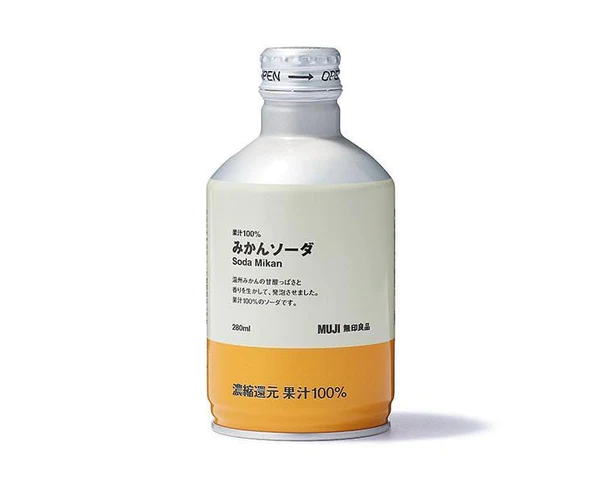 While Muji is most known for its straightforward and affordable apparel, furniture, and stationery, the company also sells a wide range of straightforward but delectable snacks and beverages in Japan. This is a can of their well-known mandarin orange soda, called mikan. The bittersweet aftertaste of the soda enhances the rich sweetness and sourness of the mandarin oranges. Muji Mikan Can Soda has a mildly aged flavor and is great for unwinding at night. You can also try the Muji Mikan Juice with 100% fruit juice and natural mikan taste.
2. Asahi Rich Mikan Candy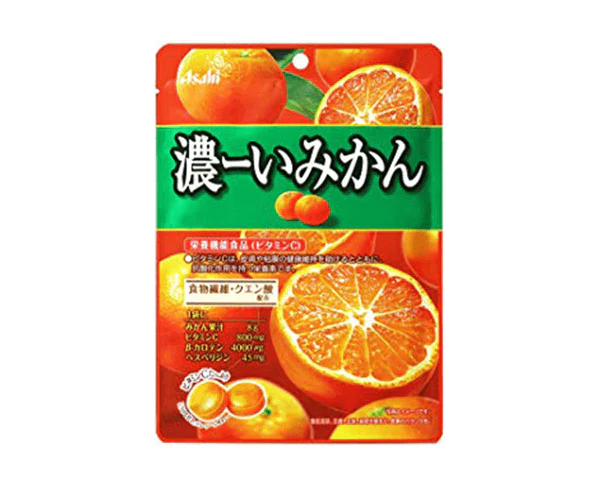 The premium mikan from Japan is used to make this sweet Asahi Rich Mikan Candy. The actual mandarin orange juice is present in the candy. You can taste Japanese mandarin's sweet flavor and energizing perfume with just a few bites of this candy. The product is nutrient- and flavor-rich; it contains citric acid, beta-carotene, hesperidin, fiber, and vitamin C.
3. Pocky: Giant Setouchi Iyokan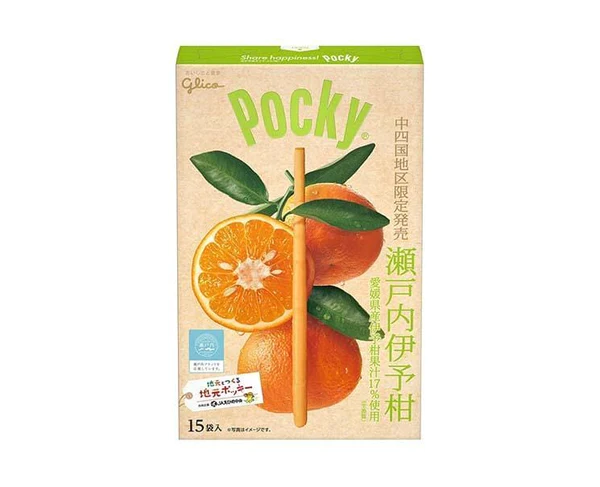 One of the most popular snacks in Japan is Pocky! The name of this unique Pocky hints that it is enormous! Iyokan, a type of mikan that originated in the Setouchi region of Japan, is coated on 15 packets in this single Pocky: Giant Setouchi Iyokan box.
Mikan is the most common kind of Japanese oranges, and it can be easily found in any supermarket throughout the nation. These Japanese citrus fruits are excellent for children, easy to peel, and do not contain seeds, making them the ideal Japanese snack for an urban adventurer. Try it now!