In Japan, practically everything can be made prettier, brighter, and, to be honest, a little bit more enjoyable than it is elsewhere. And the basic KitKat bar is no different. While it's true that chocolate is a great souvenir to pick up everywhere you go, visitors to Japan have a special affinity with KitKats. Others even claim that if you enjoy chocolate, especially KitKat chocolate, Japan is one of the best destinations to visit. Around 300 different KitKat varieties are available in Japan, and new limited-edition tastes are released every year! Read in and discover the Kit Kat trend in Japan and the newest releases that you will surely love to try!
Why is Kit Kat so Popular in Japan?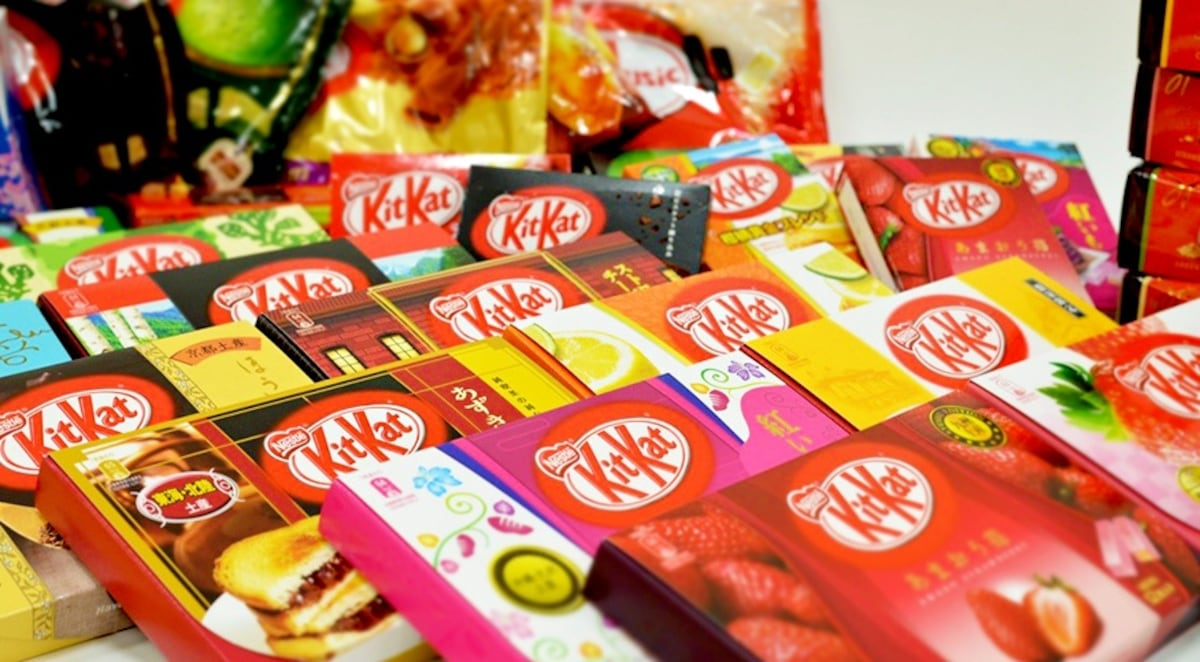 In Japan, KitKats aren't just plain brown biscuit bars; they also come in a rainbow of colors and flavors, and they're said to bring good luck. The first Japanese Kit Kats were brought to the United States in 1973 by Rowntree's, the original producer. A decade or so later, Nestlé, a Swiss food and beverage corporation, acquired the product. In the early 2000s, their Japanese business began experimenting with various flavors.
The first Kit Kat flavor developed for Japan was strawberry. They were first made available in Hokkaido, where they gradually became well-known. As a result of their popularity, the Japanese Kit Kat team conducted a market study and found that both domestic and foreign tourists, as well as residents, appreciated them. After making this discovery, they had the brilliant notion to deliberately target the broad Japanese culture of omiyage gift-giving. An omiyage is a small gift or souvenir that you give to family, friends, or coworkers following a vacation. As a result, Nestlé not only helped make Kit Kats a staple of Japanese souvenirs but also helped foster a sense of connection between the sweets and the Japanese people. This encouraged them to produce various varieties to cater to diverse regions of Japan.
Moreover, the Japanese Kit Kat surpasses expectations in every way: it comes in a variety of colors and flavors and can occasionally be as elusive as a golden ticket in a foil wrapper. Flavors are constantly evolving, and many are only produced in small quantities. The bars have followers all over the world, even though they can be vague and meticulously customized for a Japanese audience, making them appear untranslatable to a worldwide mass market. Thus, it's safe to assume that nobody back then could have predicted the significant role Kit Kats would eventually play in the lives of Japanese people, from serving as delectable gifts for loved ones to becoming a fine dining experience and even symbolizing wishes for luck to a Japanese student taking a test. Therefore, despite not having invented the now-famous chocolate wafer bars, Japan gave the fairly straightforward Kit Kat a makeover that made it into a snack with complexity and limitless flavor combinations.
What are the best Japanese Kit Kat Flavors?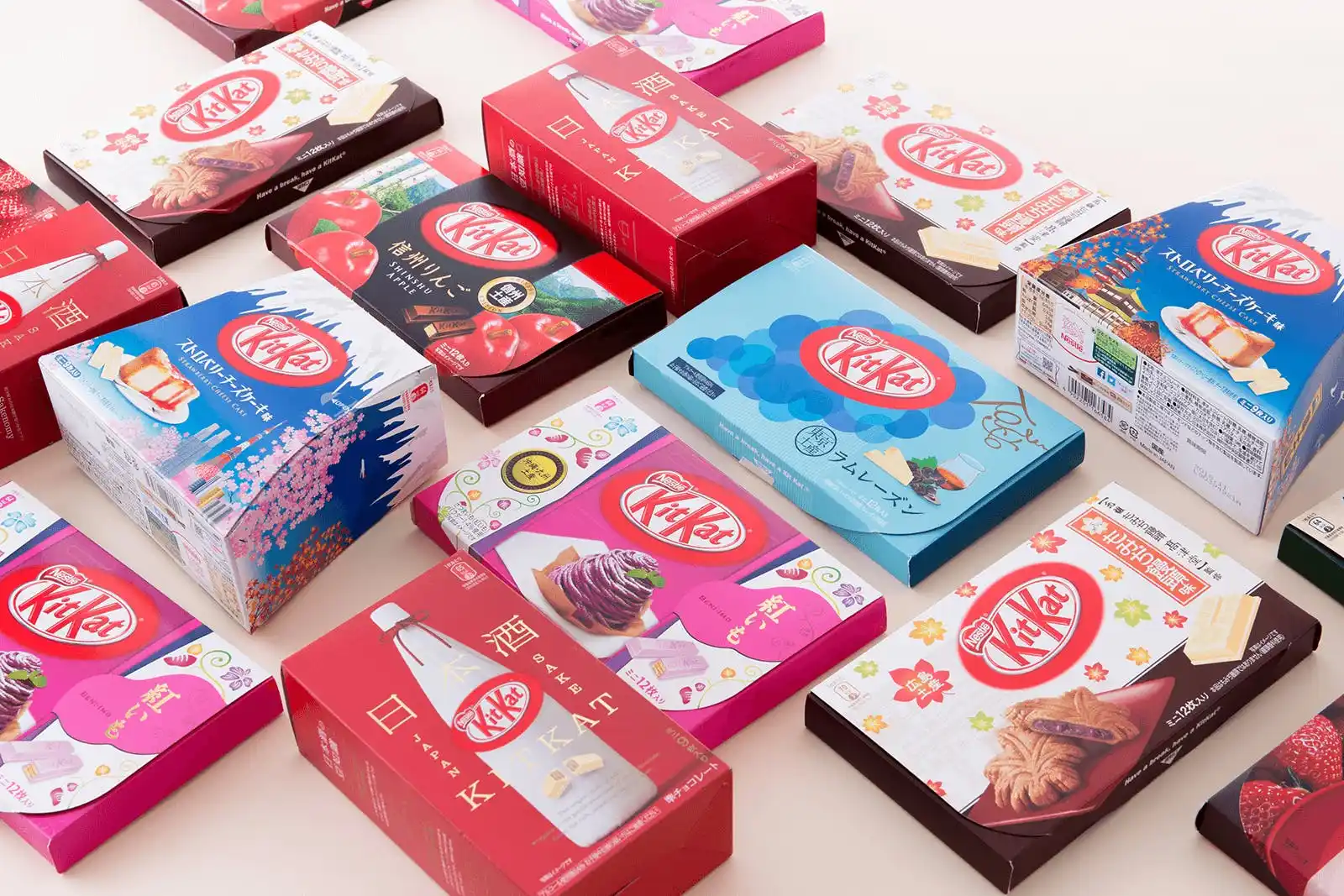 There may be some parallels to the feel and snap of a KitKat, but that is about it. Forget it if you're expecting anything that even remotely resembles ordinary chocolate. You'll have to sample each flavor to form your own opinion because they are all distinctive and smell delicious. There are chocolate bars for every preference, including fruity, creamy, and soft varieties.
In Japan, KitKat has proven to be innovative with a variety of flavors, including strawberry, pudding, roasted tea, sake, and more! There is a flavor for everyone because some of them are created expressly for those who dislike sweet chocolate. Also, there are flavors exclusively for the sophisticated Japanese taste, like sea salt, citrus lemon, apple, wasabi, purple sweet potato, passion fruit, melon, and cheesecake!
The Kit Kat with the green wrapper is probably their most well-known. This one has concentrated uji matcha and is enlightening to the senses. In Japan, there are many green tea matcha Kit Kat varieties with stronger or milder flavors. Moreover, there is a Kit Kat with white chocolate and caramel flavoring covered in gold packaging with their traditional wafers. The sakura mochi Kit Kat, which comes in pink packaging, is also, without a doubt, one of the greatest. The flavors are mild, the chocolate is soft and gently floral, and the azuki bean powder's mild sweetness makes it ideal for eating during the cherry blossom season. Nestlé Japan did a fantastic job of replicating the classic flavor in their well-known Kit Kat bar.
Sugoi Mart Kit Kat Latest Japanese Flavors
1. Kit Kat Japan Banana Caramel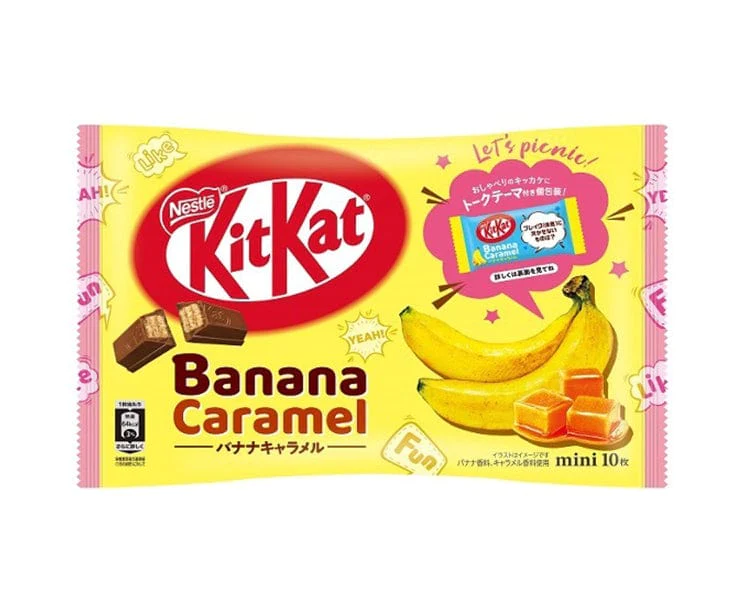 Indulge in Banana Caramel Kit Kats available this year! These miniature bars are packaged in individual wrappers. The banana powder was mixed between the wafers, and banana-flavored chocolate coated it. These little white chocolate bars with banana caramel coating taste delicious and fragrant. The box has a look influenced by the Japanese social networking term "oshapic," which means "fashionable picnic"! Delight this Kit Kat Banana Caramel, only available for a short time in Japan.
2. Kit Kat Japan Tokai-Hokuriku Azuki Sandwich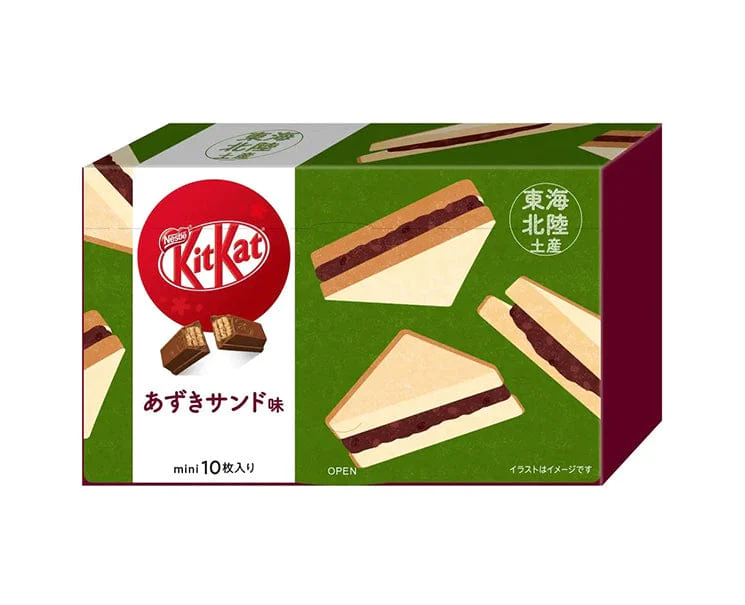 A remarkably distinctive Kat Kit may be found in this Tokai-Hokuriku special edition. The red bean paste inspired this incredibly odd Kat Kit Azuki served on top at cafés across Nagoya. In this Kit Kat, azuki, a creamy red bean paste, is encased between crisp waffles and milk chocolate. This Kit Kat uses as many Japanese-inspired ingredients as possible, making it a treat for fans of Azuki, sweets, and Kit Kat. This Kit Kat Japan Tokai-Hokuriku Azuki Sandwich, is without a doubt, the best option for a special and sincere gift.
3. Kit Kat Japan Strawberry Gateau Chocolate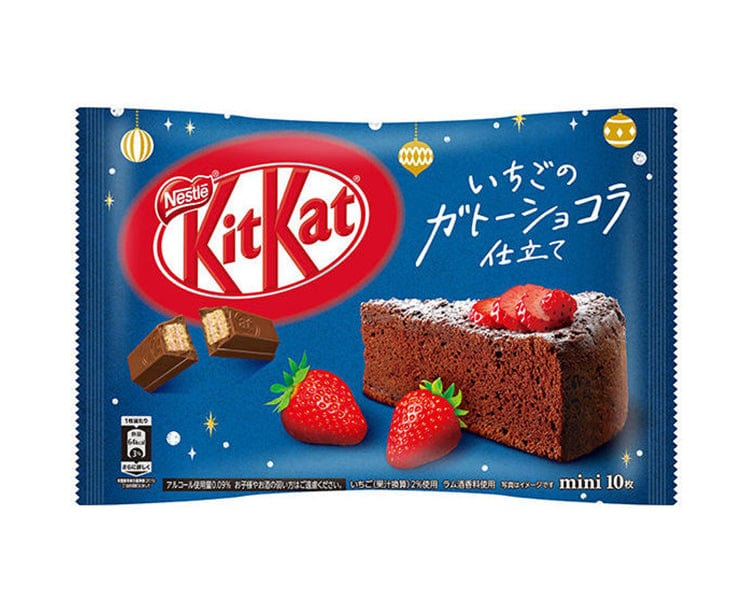 Are you looking for a delicious snack that combines the flavors of strawberries, chocolate cake, and just a touch of rum? These Japanese KitKats in the flavor Strawberry Chocolate Cake are the best choice! These Kit Kats were influenced by the decadent gâteau au chocolate, a cake enriched with added strawberry jam, cocoa powder, and melted chocolate. This rich French treat is known worldwide and is now a must-try KitKat flavor. This Kitkat has crunchy wafers encased in milk chocolate that has been flavor-infused with strawberry and rum before being sandwiched between creamy chocolate. Because they are prepared with top-quality ingredients and a recipe that has been perfected through time, these KitKats offer a unique flavor experience that is sure to please your palette. They're also a great option for anyone who enjoys sweet snacks and odd taste combinations. Reward yourself with these new Kit Kat Strawberry Gateau Chocolate Cake flavors now!
4. Kit Kat Japan Daifuku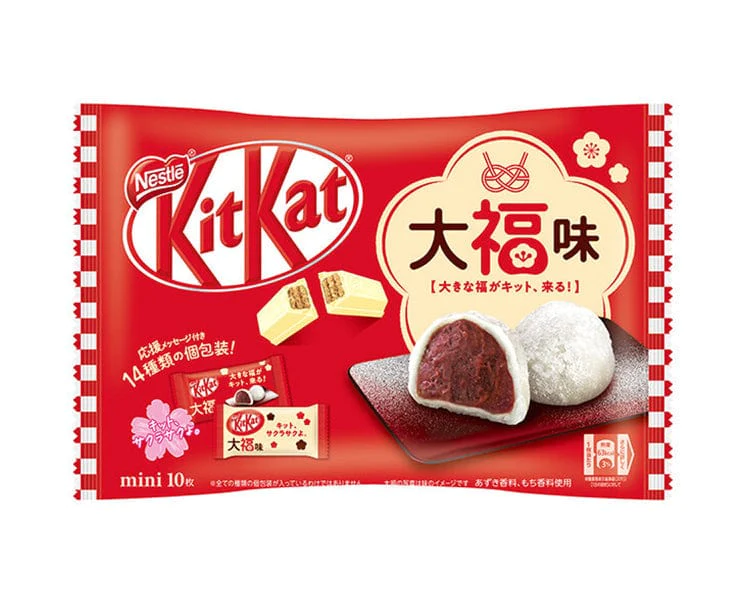 Traditional Japanese sweets known as daifuku are fashioned from mochi and sweet fillings like sweetened red bean paste (anko). Daifuku comes in numerous regional versions with distinctive fillings, and some variations include other ingredients like strawberries or chestnuts. Nestle Japan has developed a creative method to transform the traditional daifuku into Kit Kat by combining azuki (red bean) powder with the chocolate and applying an extraordinarily thin layer of anko on the wafers. This Kit Kat Japan Daifuku is ideal for sharing with friends or enjoying as a snack because they have a crispy wafer interior and a creamy and sweet daifuku-flavored covering.
Sugoi Mart Japan Kit Kats Variety Pack
Ever wished to taste each Japanese-flavored Kit Kat? In Japan, Kit Kats come in a huge variety of unique flavors and stunning packaging. But you can now try all these 20 distinct Japanese Kit Kat flavors in one pack with Sugoi Mart's new Japanese Kit Kat Variety Pack! This package has 60 pieces of Japanese Kit Kats, 20 of which are only available in Japan. Try the various flavors of Kit Kats from Japan by purchasing this variety pack. Check the long list of Japanese Kit Kat flavors here. Enjoy!