People are now more observant of the use of cosmetics in their daily lives to enhance their appearance, personality, and sense of style. Using cosmetics helps in enhancing one's natural beauty and physical attributes, and there is one place where cosmetics meet all the standards. Japan is full of dazzling beauty products and high-end cosmetics brands. These Japanese cosmetics have become popular among foreign tourists, especially women. In fact, all Japanese cosmetics and skincare products are highly valued domestically and internationally due to their high quality, safety accuracy, and wide product range.
Additionally, Japanese beauty standards highlight natural beauty, so cosmetics from Japan also focus on healthy and smooth qualities. You can even find excellent Japanese skincare technology, makeup, and fitness at many Japanese drugstores in Japan. If you want to buy affordable yet high-quality cosmetic products, the Sugoi Mart shop services make it more convenient for you to obtain these exceptional cosmetic products.
The Trend of Using Japanese Cosmetic Products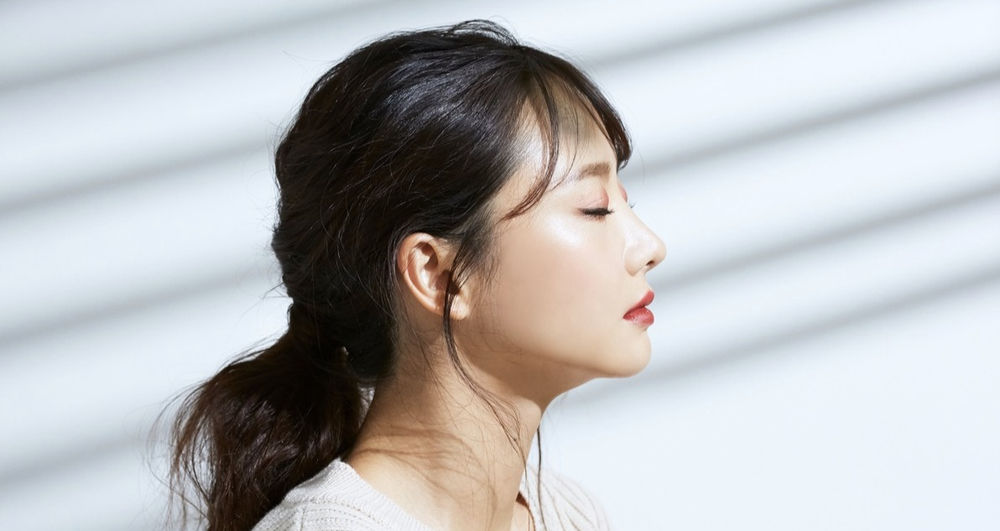 You've probably heard of J-Beauty and wondered what all the fuss was all about. Japanese beauty products are the newest trend worldwide because today's women prefer to focus on healthy skin that requires less makeup. Many Japanese cosmetics, regardless of age, aim to bring everyone fresh-faced, glowing skin.
Instead of being forced to conceal blemishes and other skin flaws, Japanese cosmetics focus on basic products that help the skin retain its plasticity, leaving it firm and radiant. Moreover, Japan cosmetics brand avoid overly aggressive techniques in favor of simplicity and nature. Japanese beauty understands how hectic your life is and is committed to achieving the best skin you'll ever have.
Advantages of Using Japanese Cosmetics
Japanese Beauty Brands use Natural Ingredients.
Japanese cosmetic professionals are incredibly creative. The vast majority of ingredients used in Japanese cosmetics are mainly produced in Japan. As a matter of fact, when it comes to creating skincare, body care, or hair care products, they are using valuable essential qualities from nature in their native region.
A diverse range of high-quality sheet masks
Japanese cosmetics will satisfy you if you're looking for sheet masks. There are multiple kinds of sheet masks available, each with a unique function to assist you in achieving smooth and youthful-looking skin. The ingredients in the mask are also extremely nutritious, ensuring adequate nourishment to the skin while assisting in its healing process and firmness.
Quality is always guaranteed, whether it is low-cost or high-end.
Japan is greatly concerned about everyone's safety. Each product's quality, whether low-cost or high-end, is always guaranteed. It is created with the utmost care, with billions of dollars spent on innovation. As a result, Japanese cosmetics are well-known throughout the worldwide cosmetics industry.
Top 16 Japanese Cosmetic Brands
Japan has been rocking the world's cosmetic industries at this time. Japanese beauty products are now in high demand not only in Japan but also internationally. J-beauty brands are dedicated to providing the best quality and innovative designs of various cosmetic products.
Here are the top 16 best Japanese cosmetic brands:
Shiseido
With a 140-year history, Shiseido has been known as Japan's leading beauty brand. Their diverse sub-brands and products include everything from moisturizers and acne-prone skin serums to sunscreen and high-quality makeup.
In addition, Shiseido has multiple award-winning products, including Anessa sunscreen for sun protection, Shiseido Bio-Performance Glow Revival Serum, Shiseido Ultimune Power Infusing Concentrate, and Shiseido Ultimune Power Infusing Concentrate. Although Shiseido is available internationally, you should stock up if you visit Japan because the prices are lower!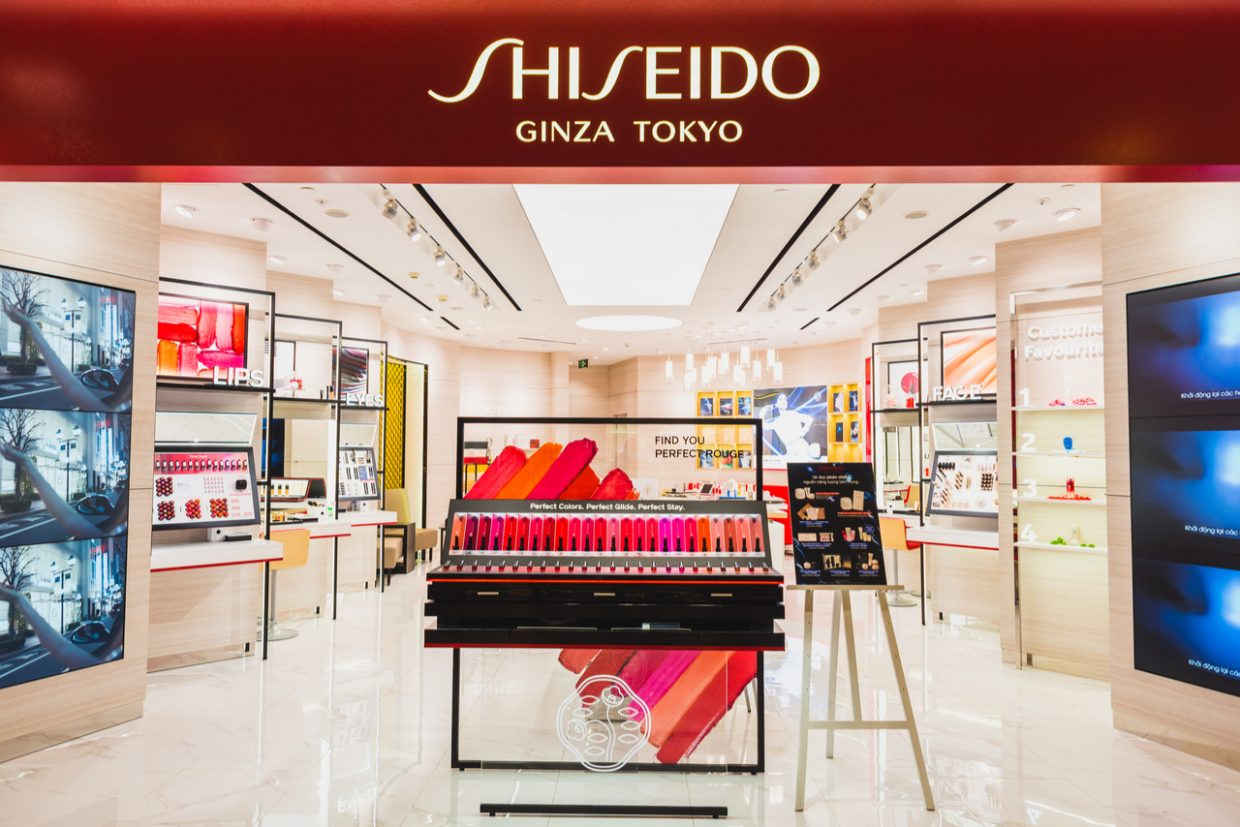 Kanebo
Kanebo is a Japanese cosmetics company that was founded in 1923. They take pride in creating safer cosmetics than other brands while reflecting the latest beauty trends from Japan and other countries.
Kanebo is also one of the most well-known companies for its eye makeup. The Kanebo KATE Double Liner eyeliner has proven to be a huge hit with Japanese consumers, beauty bloggers, and beauty magazines. Other popular beauty products include the Allie line of waterproof eyebrow pencils and mascaras that are sweat and tear-resistant, making them ideal for those humid Japanese summers!
Shu Uemura
Shu Uemura company originated in Tokyo in 1928 and was the first Japanese makeup artist in Hollywood. Shu Uemura designed Japanese cosmetics for their high quality, precision, and attention to detail while fusing traditional Japanese heritage with modern trends. Currently, the Loreal Group now owns this company.
All Shu Uemura products are made in Japan, and their best-selling items include their cleansing oils, which remove makeup while leaving skin moisturized and smooth. They are also well-known for their award-winning eyelash curler with unique design and precision that accommodates different eye shapes.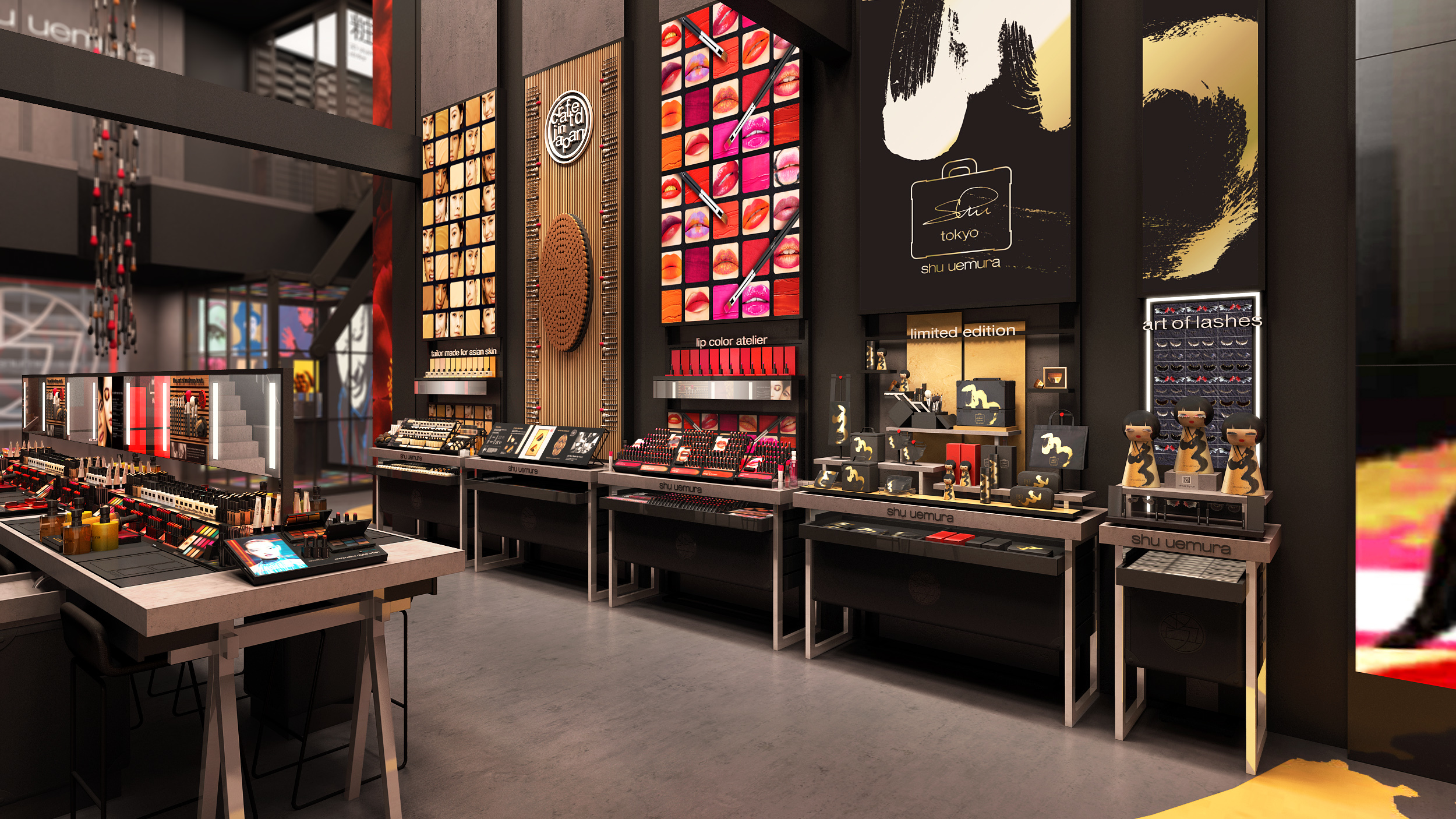 Koh Gen Do
Koh Gen Do is a high-end cosmetics brand founded by a Japanese actress. The company's philosophy visioned every Japanese skincare product that you will put on your skin should improve its brilliance, leaving it moisturized, smooth, and full of life. Koh Gen Do products combine healing plant-based ingredients with skin-conditioning emollients to create skin-protecting and nourishing products.
Furthermore, Koh Gen Do's foundation has a weightless feel and cutting-edge skincare technology. Because of its pore-minimizing effect and ability to resist sweat and oil for all skin types, professional makeup artists swear by it and even apply it on highly anticipated projects. One of their best-selling items is the Maifanshi Moisture Foundation, which uses innovative powder technology from Japan.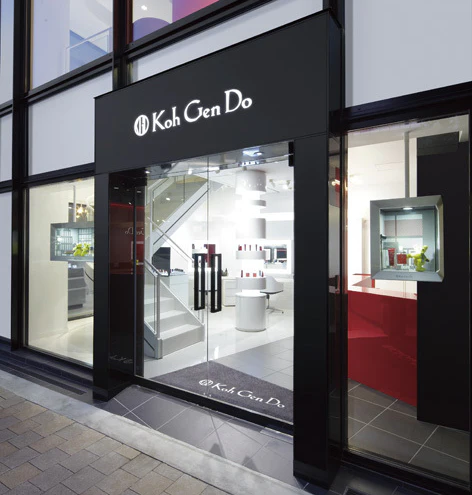 DHC
DHC is a skincare company that believes in the Japanese concept of wabi-sabi, which teaches that there is beauty in imperfection. Its mission is to make customers feel beautiful in their own skin. DHC's products are inspired by the four-step Japanese skincare routine, which includes two steps for cleansing and two steps for moisturizing.
One of DHC's best-selling products is its Olive Cleansing Oil, resulting in skin grease free. It contains antioxidant-rich organic olive oil from Spain and vitamin E to hydrate and soften sensitive skin. The popular olive oil-based cleanser eliminates even waterproof makeup without leaving skin dehydrated or messy.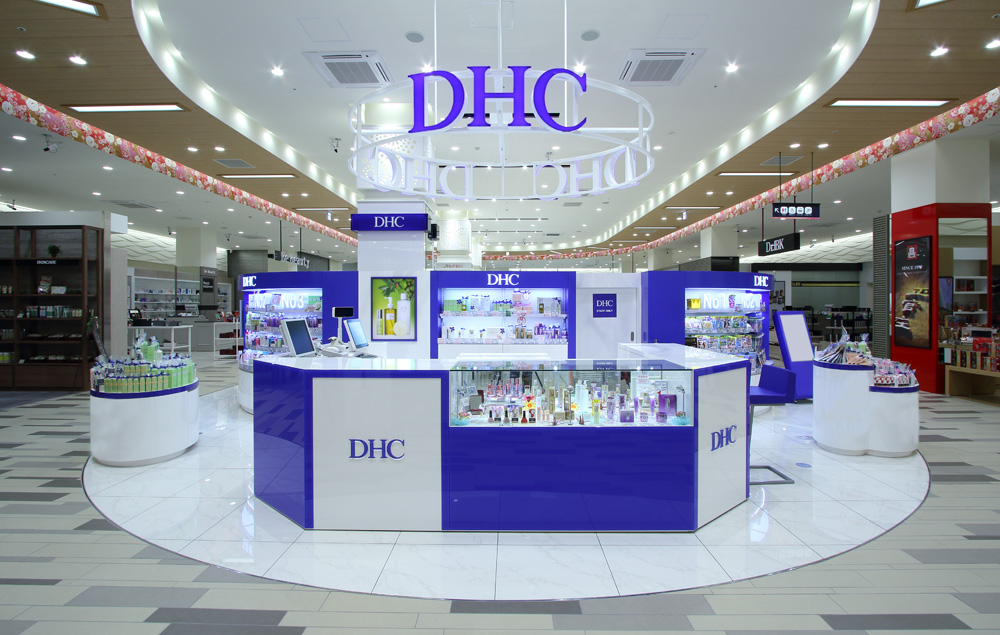 Kiss Me by Isehan
Isehan Kiss me is a well-known cosmetics company for its mascaras and eyeliners under the Heroine Make a line, easily identified by their anime-style packaging. The company's long history in Japan began as a family shop in 1825. One of their best-selling products in Japan is their acclaimed makeup remover, waterproof mascara, and Komachi-Beni lip color, which has a vibrant red color extracted from safflower petals, a traditional practice used for hundreds of years by geisha and high society women.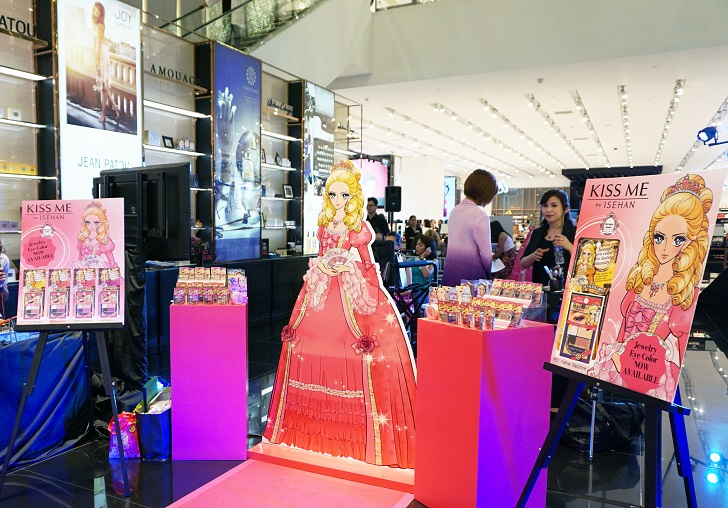 Clé de Peau Beauté
Clé de Peau Beauté is a luxury Japanese makeup brand and is a Shiseido subsidiary established in Japan in 1982. Its mission is to create innovative products by discovering new luxurious formulations to nourish skin for all skin types.
Clé de Peau's best-selling products include the correcting cream, a makeup primer that provides SPF protection, corrects skin imperfections, and a long-lasting foundation base that resists oiliness and creasing. They also have the award-winning concentrated brightening eye serum, which aids skin aging by reducing the appearance of dark circles under the eyes.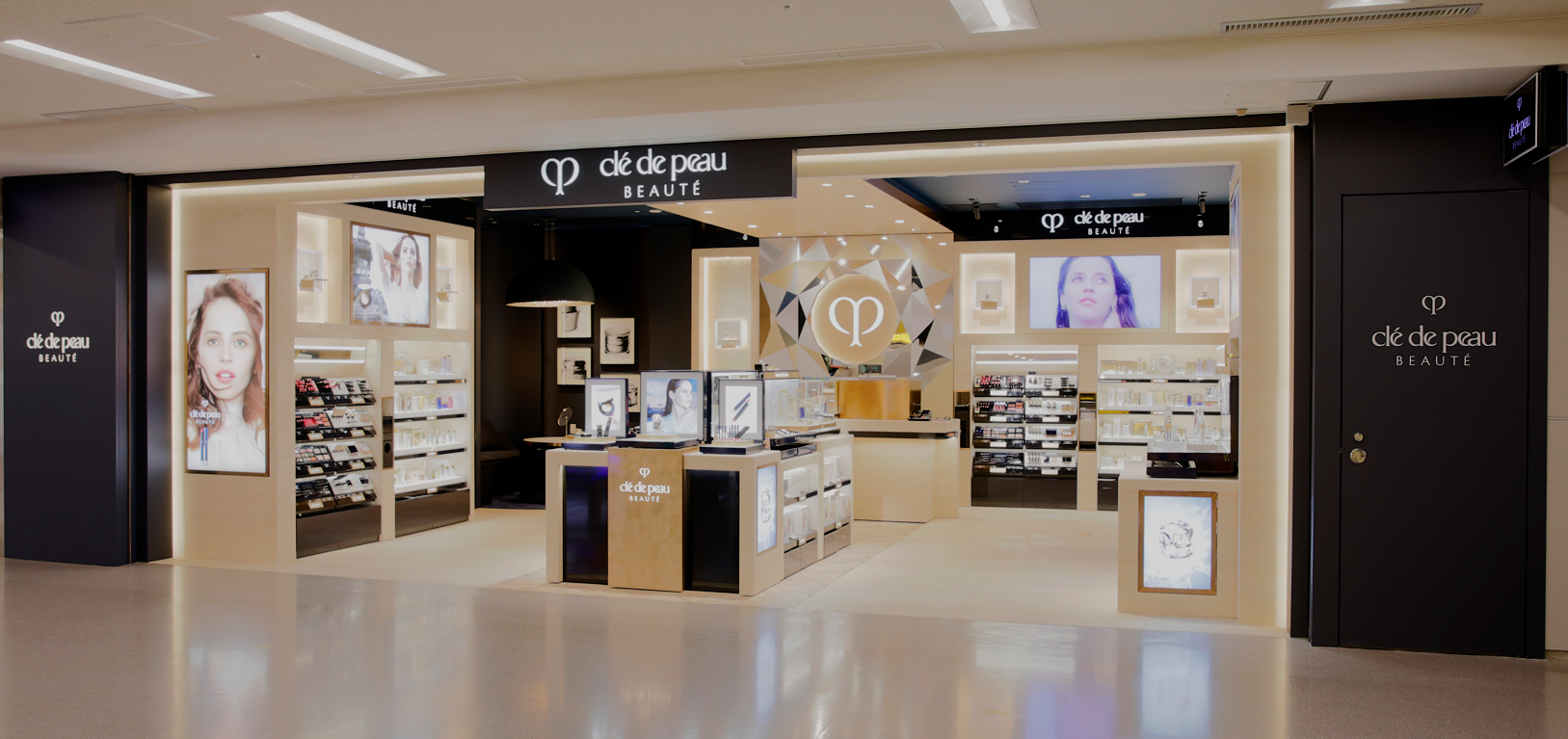 Biore
Bioré is Japan's number one cleansing brand specializing in pore care, with a wide range of products ranging from pore strips to facial cleansing wipes. Their products are inexpensive and effective, with best-selling items like their Kao Biore UV Aqua Rich Watery Essence sunscreen costing less than $15.00. This sunscreen is non-greasy and light, with moisturizing ingredients like hyaluronic acid, royal jelly, and citrus essence.
Moreover, Biore's Charcoal Deep Cleansing Pore Strips are another product worth looking at to have beautiful skin. These nose strips are made of bamboo charcoal extract and are intended to remove all dark spots, blackheads, and other dirt from pores.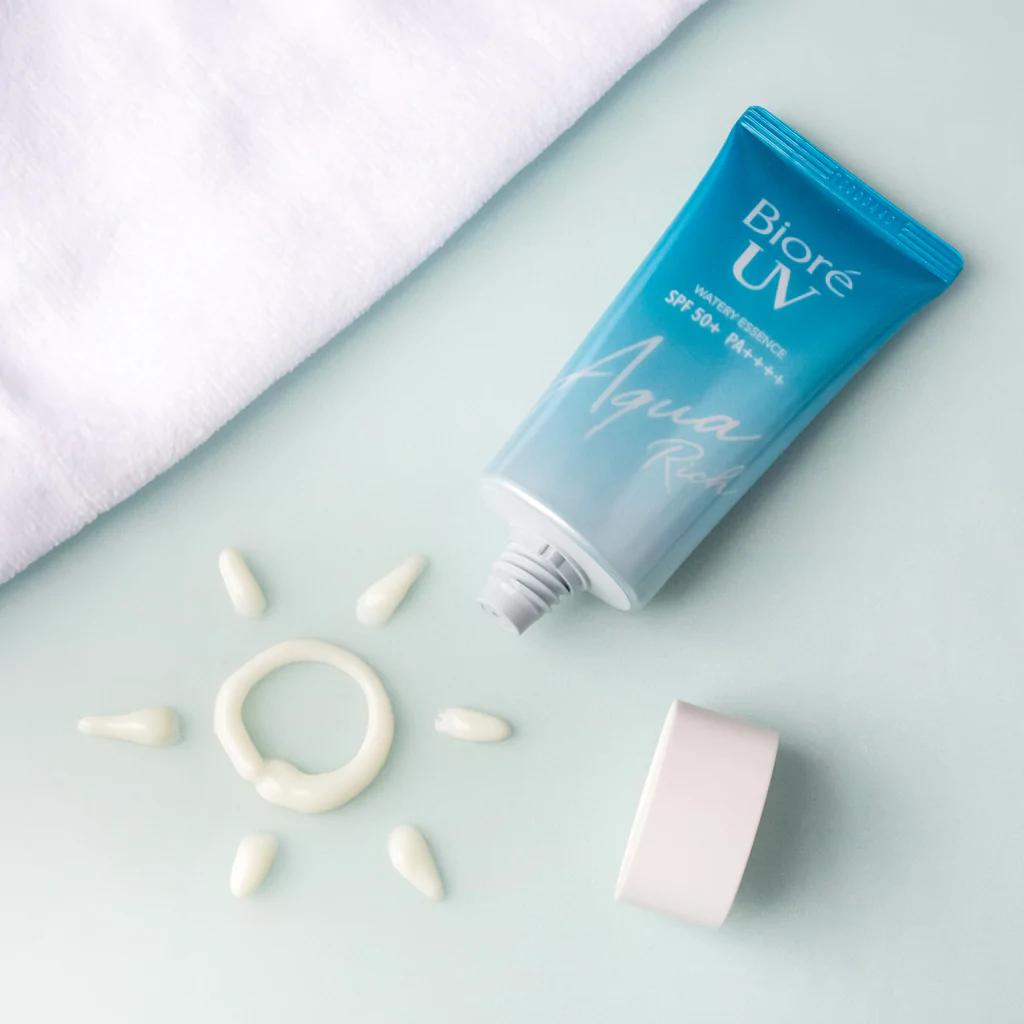 Canmake
Canmake is a Tokyo-based cosmetics company well-known for its feminine and adorable packaging. Their Japanese makeup brand concept is "girly, pop, and shiny," with fun products designed to add a little glitter to your life. Canmake's skincare line includes best-selling products like the base makeup range, which includes concealer, powder, foundation, highlighter, and primer.
CanMake Cream Cheek is their top-rated product which has an exceptional texture. It is a melting gel that dries after applying it to your cheeks. Canmake Mermaid Skin Gel UV Sunscreen with UV protection is also one of the best-selling products. This sunscreen can also be used as a makeup base that moisturizes dry skin while providing SPF 50+ UV protection. Canmake's Stay-On Balm Lipstick, which comes in nine different shades and has the moisturizing ability of a lip balm, is also a consumer favorite.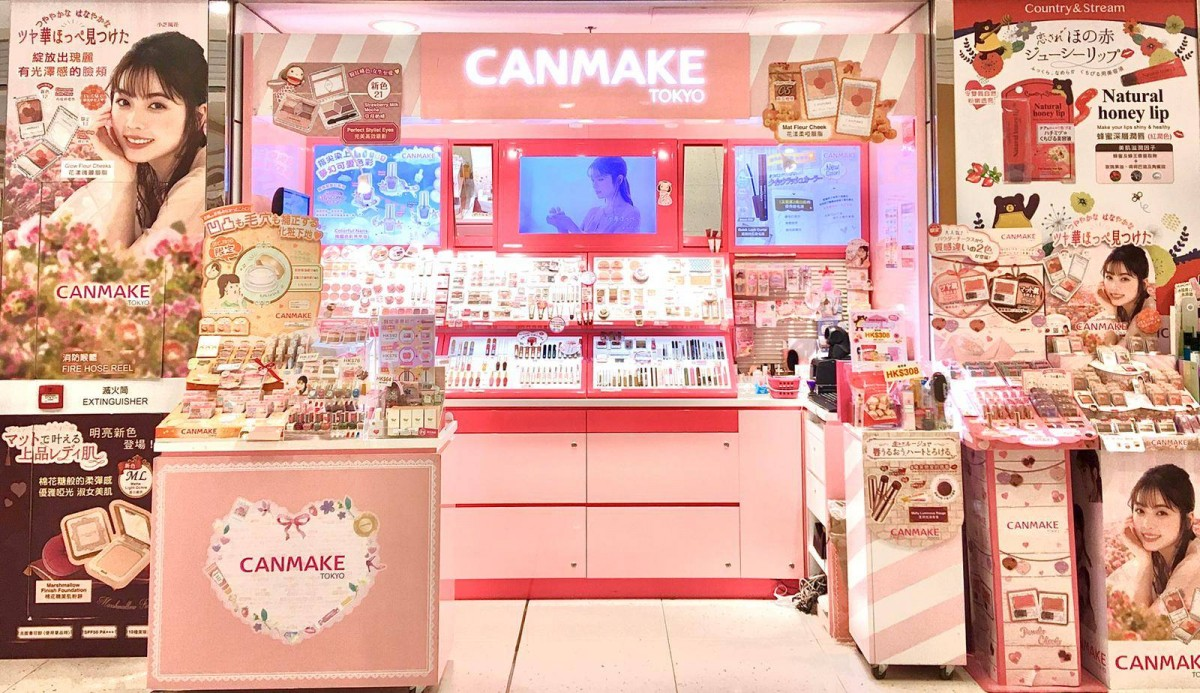 Kose
Kose is a Japanese cosmetics brand founded in 1946 to create quality products that gave consumers dreams and hope, despite post-war shortages. Sekkisei Cosmetics creates foundation and primers that freshen, smoothen, and radiant skin.
Among Kose's best-selling products for Japanese girls are its facial sheet masks and Clear Turn White Mask. These hydrating sheet masks contain skin-plumping collagen, Vitamin E and five different types of plant extract to nourish skin intensely.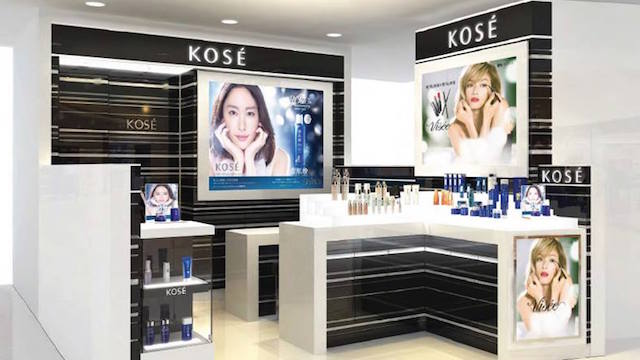 Dolly Wink
If you enjoy using eyeshadow, you've probably heard of Dolly Wink. This Japanese cosmetics brand is known for its eye makeup. Dolly Wink intends its customers to have enjoyment while utilizing natural eye makeup while still looking amazing.
Dolly Wink created several product lines, including false lashes, eyeliners, and eyebrow pencils. Dolly Wink lashes are among the most popular choices. Dolly Wink's synthetic eyelash collection has sold over 10 million pieces worldwide.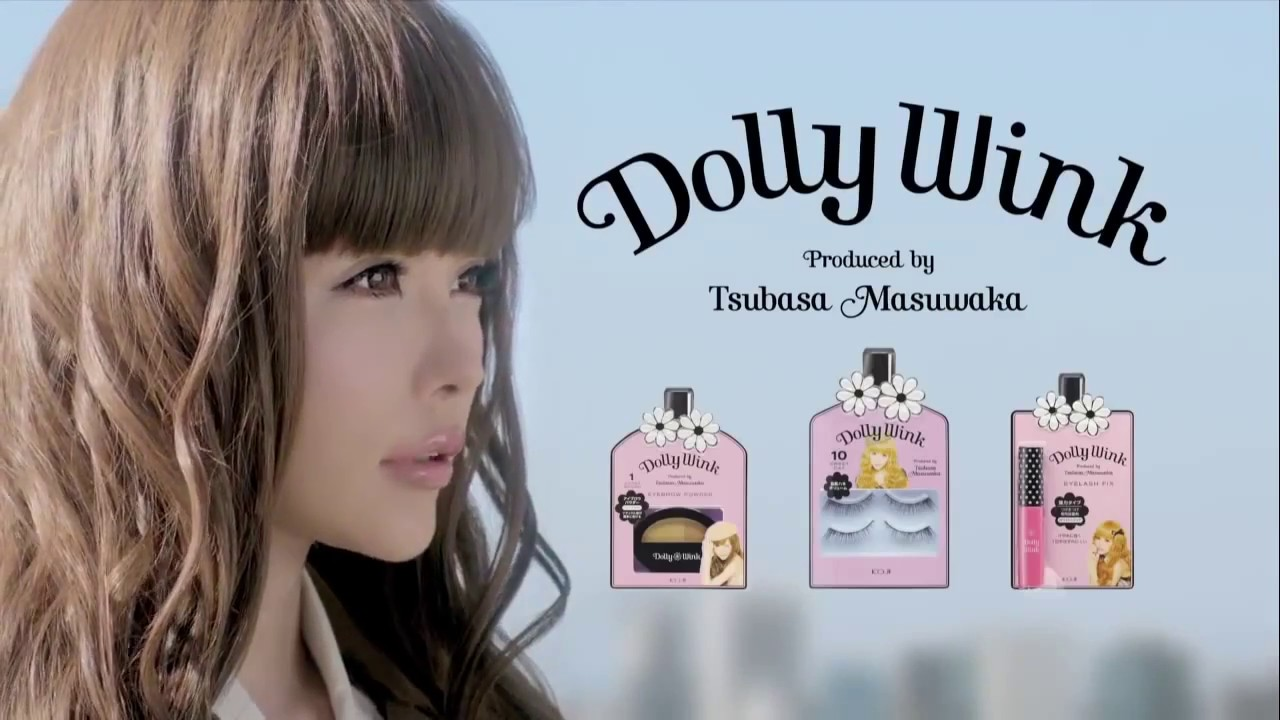 Visee
Visee, a Kose cosmetics product, is recognized for its elegant black container and lacey overlay. Its Crystal Dual Lipstick is a seamless balm with a hydrating formula flowing into it to give a perfect matte finish. It creates an immense seductive pout that won't dry out while giving lips a natural skin tone. It is intended for young adults who want to appear more attractive and fashionable. Try matte lip colors for something long-lasting and on-trend.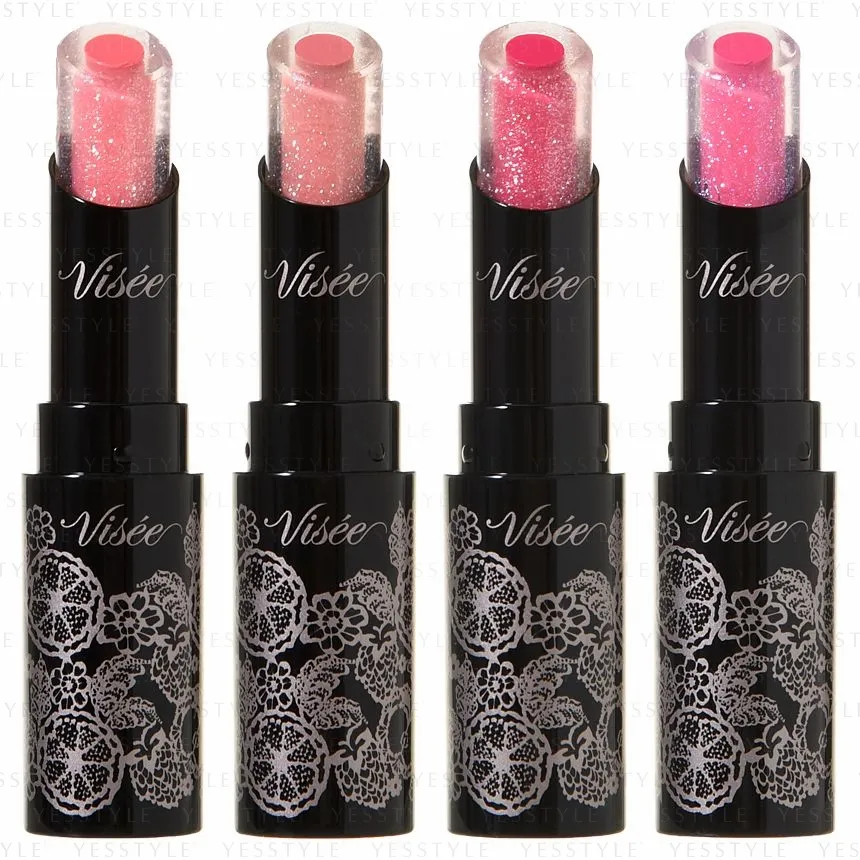 Daiso
Daiso, Japan's largest chain with 100 stores, is responsible for many popular cosmetic items in the country. It includes a marvelous makeup brush and sponge cleaner. It completely removes even the most defiant cream products and restores the appearance of your equipment while leaving no odor behind. Daiso cosmetics, especially the Elfa Pearl Eye Shadow, is enjoying a good reputation based on customer reviews.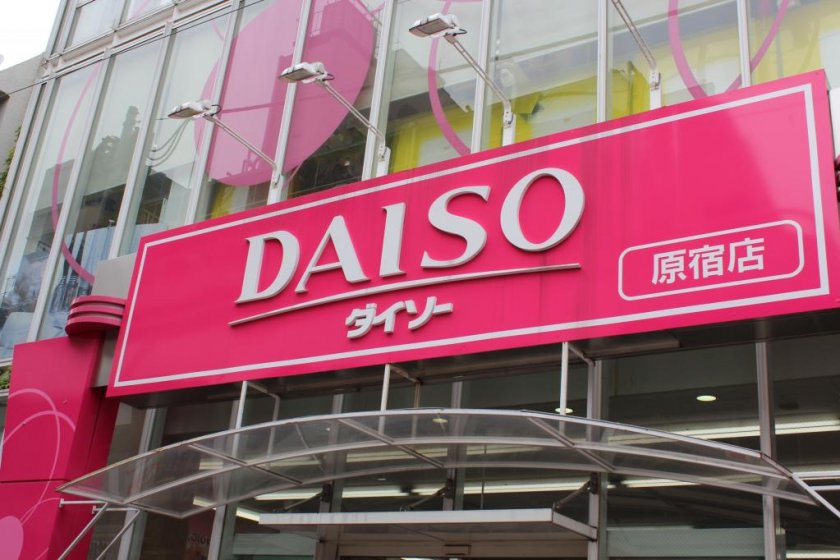 Majolica Majorca
Majolica Majorca is a Shiseido subsidiary, a younger brand that offers high quality at a lower price than its parent company. It has ornate and quirky packaging, is fairytale-inspired, and appeals to younger cosmetics buyers. The colors are vivid and gleaming. The blush and mascara, in particular, are of high quality. More importantly, the products contain skin-friendly chemicals that can aid in the prevention of acne and sebum production. Of course, its skin care products are hydrating.
One of the best-selling anti-aging products is the Poreless Freezer, which keeps your skin smooth beneath all of your makeup. The Lash Gorgeous Neo Mascara is a need if you want your lashes to be parted perfectly. The Wonder Fixer Ex will keep your makeup in place while fighting stickiness caused by several reasons.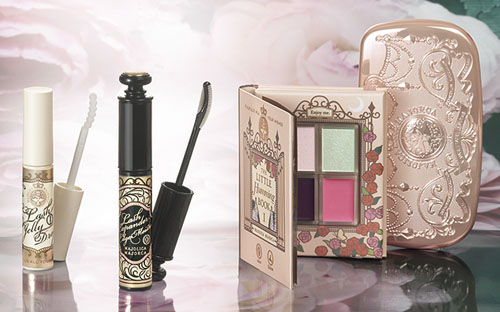 Hada Labo
Among various Japanese beauty brands, Hada Labo has been in business for over 100 years. In addition, the company owns a wide range of other high-end Japanese makeup brands, such as Obagi, CC Melano, Fufufu, Rohto eye drops, and so on.
Unlike some Japanese cosmetics companies, Hada Labo has always prioritized studies and further research. They believe that moisturization is the key to having healthy and glowing skin. Because of this, Hada Labo's products are all based on Hyaluronic Acid and Nano Hyaluronic Acid components. Hada Labo's best-selling items include the Goku-jyun Clear Lotion, Goku-jyun Face Wash, and Goku-jyun Mask.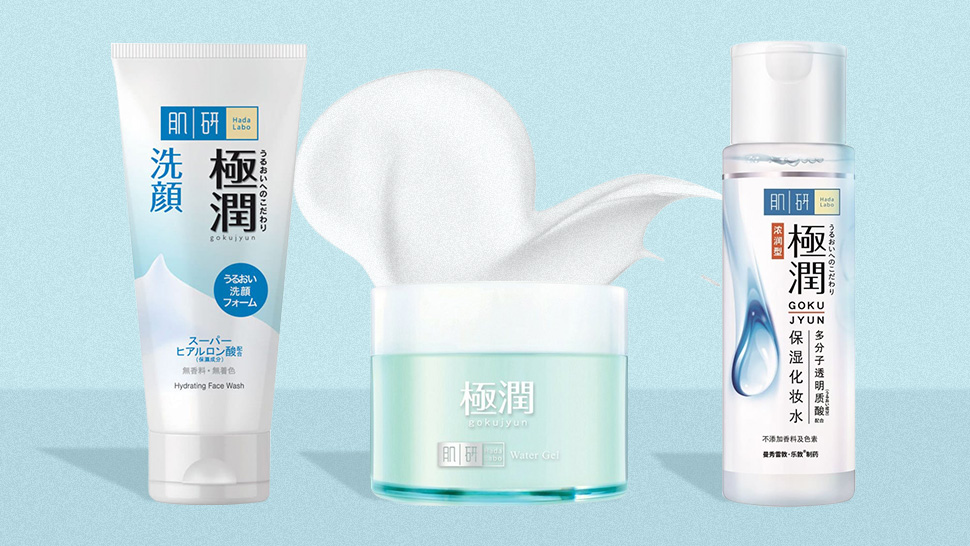 Cezanne
Cezanne has offered makeup products at budget-friendly prices for the past 50 years based on their company policy: friendly to the environment, budget, and your skin. They have a waterproof product called the Cezanne Gel Eyeliner, a 2-in-1 liner that can smudge or line your eyeliners.
Because of its quality performance and low price, Cezanne is ideal for purchasing souvenirs. In addition, Cezanne's cosmetics are made with a simple and safe formula that is ideal for those who prefer. Cezanne's popularity came from its low cost and wide range of available cosmetics options.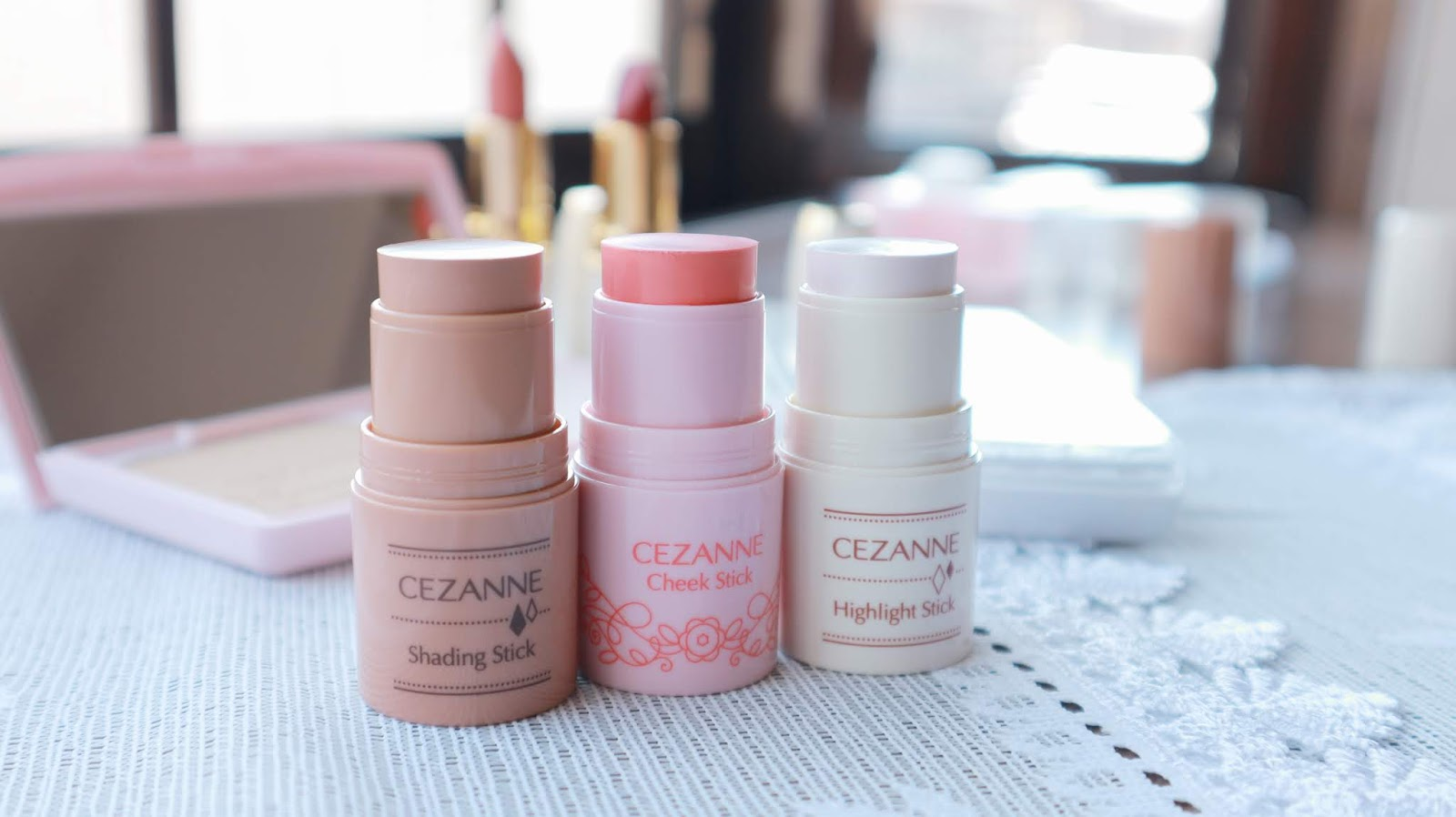 What are the Most Popular Japanese Beauty Brands?
Whitening products are popular in Japan. They are also necessary for skin cleansing and anti-aging. Age creams, makeup removers, cleansers, and new-age creams are on the Japanese shopping list. Japanese consumers trust Japanese makeup brands like Hada Labo, DHC, Kose, and SK II Facial treatment as part of their daily skincare routine.
What are the Best Japanese Beauty Brands for Sensitive skin?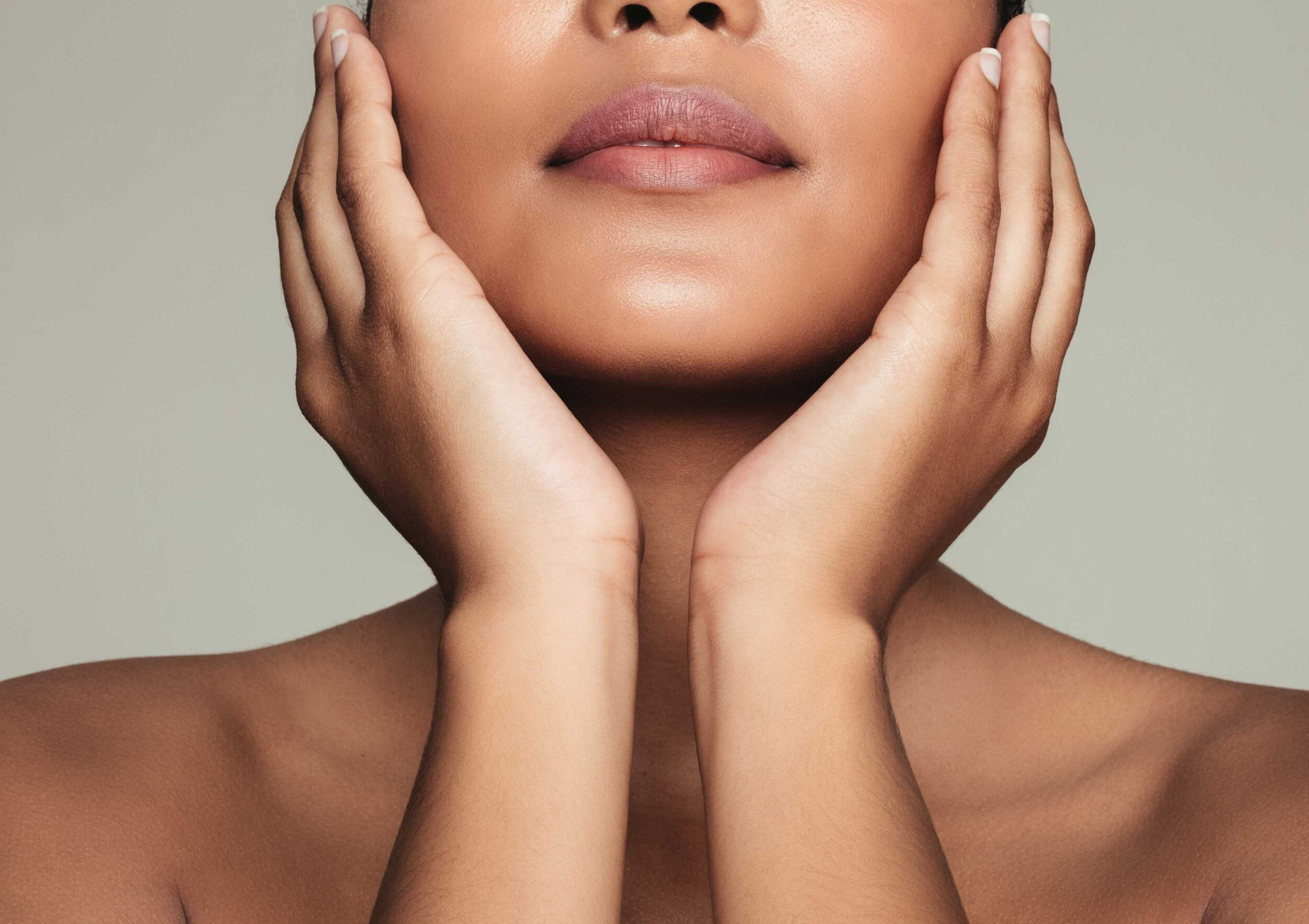 Prioritize the use of relatively harmless and safe products, especially for those who have sensitive skin. Arcsine products are hypoallergenic, making them the ideal choice for those with allergies, susceptible to rashes or blackheads, or other skin sensitivities. You should also test other Japanese beauty brands for sensitive skin like DHC, Kosé, and Shu Uemura. You could also use the following creams to improve our weak skin: Shiseido Pimplit Acne Remedy Cream, Meishoku Bigansui Medicated Acne Lotion, DHC Pimple Spot Acne Cream, Sake PDC Wafood Cream, Kracie Hadabisei Acne.
Which Japanese cosmetics are the best for oily skin?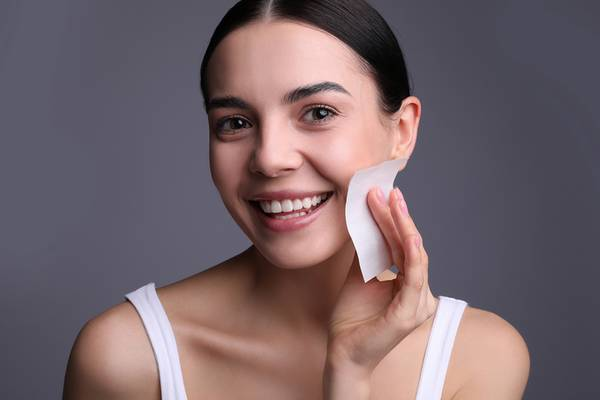 Many people believe that oily skin is caused by drinking too much water, but it is caused by a lack of water, which causes secreting sebum to work harder to keep the skin moist. It is critical to use hydrating and moisturizing products for this skin type. Furthermore, the most important thing to remember when using cosmetics for oily skin is to provide adequate hydration, limit the amount of oil, and use light cream. Cosmetics companies like Hada-Labo, Shiseido, SK II, and Kose in Japan have product lines for oily skin. They offer deep cleansing oil, which contains olive oil and other ingredients.
Anime-Inspired Japanese Beauty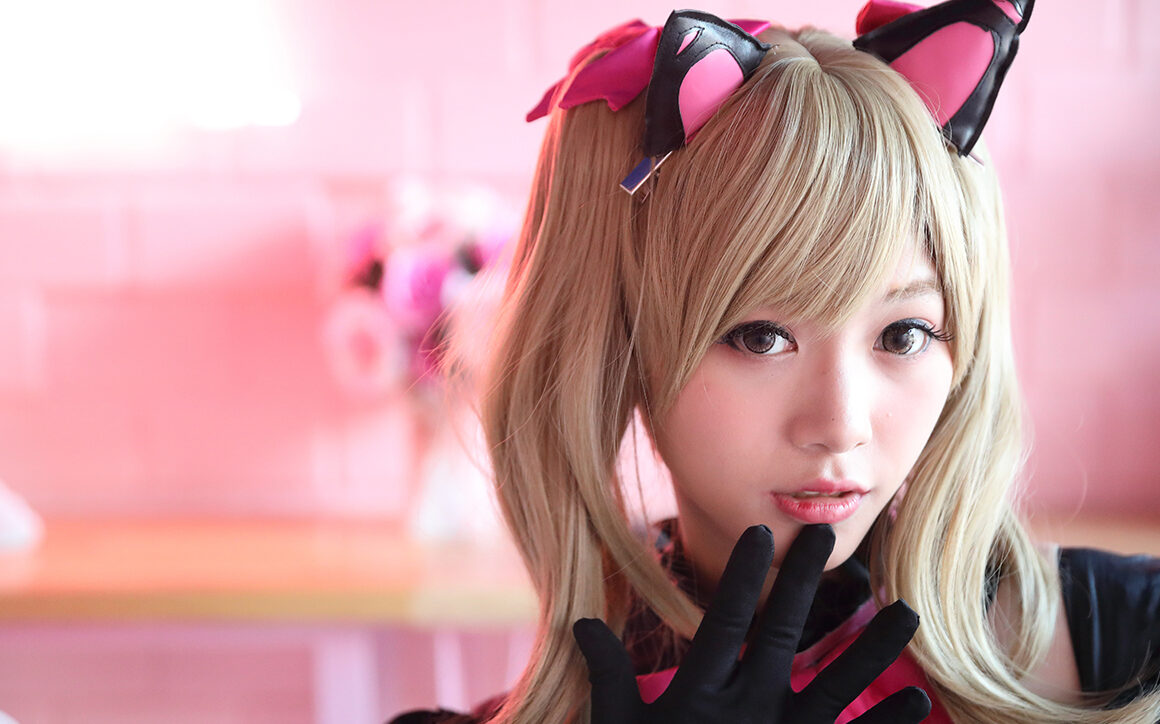 One of the most distinguishing features of anime is the character design: large eyes, attractive facial and bodily proportions, and colorful hair styled in sometimes bizarre shapes. These observations make anime characters stand out, memorable, and attractive. It's easier to leave a good anime by remembering at least one of the characters.
These aesthetics mirror some of the trends and preferences found in Japanese beauty. Anime also shares the emphasis on youth found in current beauty standards in Japan. Because of the anime art style's tendency toward neotenous features, Japanese beauty focuses on appearing fresh-faced and relying heavily on Japanese skincare and beauty products to keep the dry skin soft and free from acne scars.
Anime-Inspired Japanese Beauty Products
It's worth remembering that one does not need to look like an anime character, nor can Japanese beauty standards be reduced to a desire to appear "cute." Even anime, which is easily stereotyped, has nearly infinite variation and innovation. Here are some of the evolution of anime-inspired Japanese beauty products from different Japanese beauty brands:
Sailor Moon Multi-Carry Balm
Fans of Sailor Moon will love this! This multi-purpose cream is designed for a skincare routine and can be used anywhere throughout your face and body. The packaging of this special cream is reminiscent of the Sailor Scouts, with a color that matches Sailor Moon herself!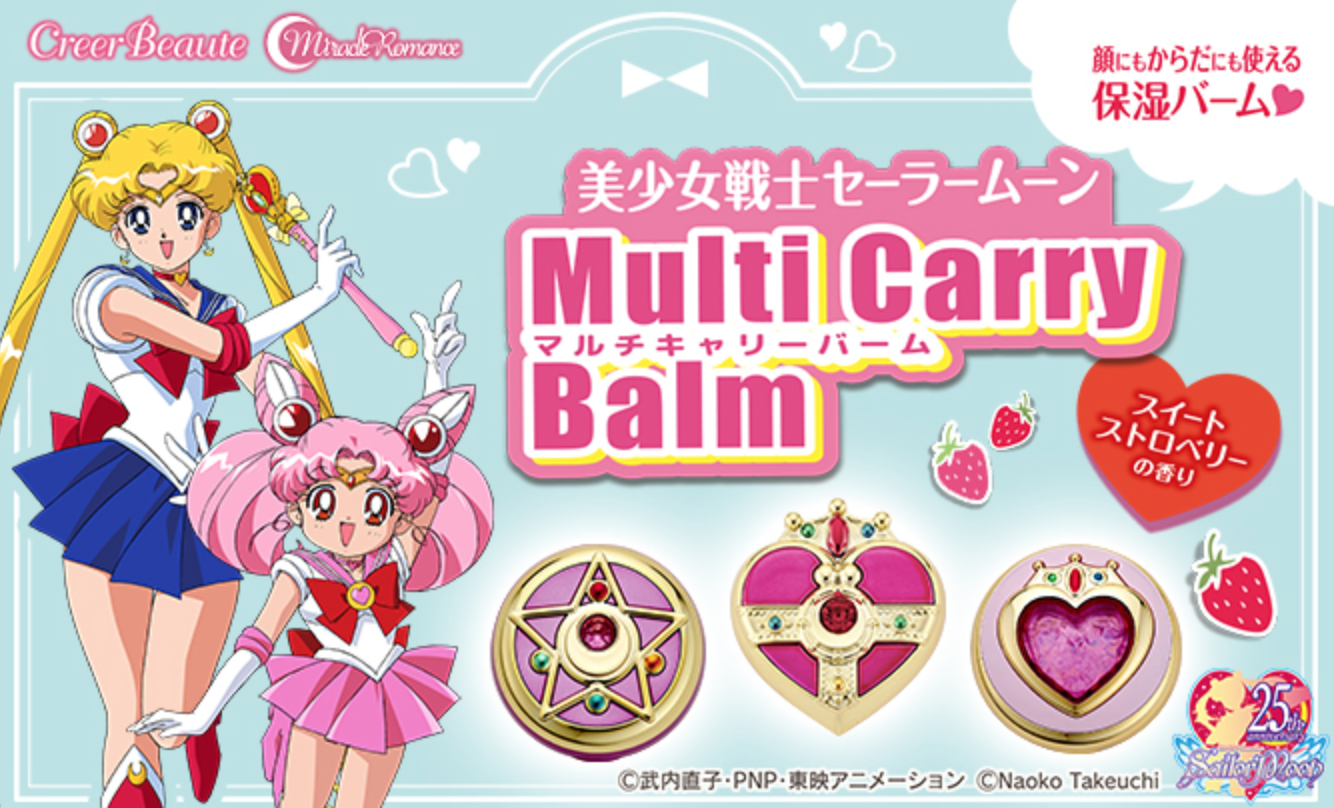 Sailor Moon Multi Carry Balm Types
A lip balm has a distinctive scent with a twist of Sailor Moon design. It contains five different types of moisturizing formulations for your lips. Here are the different types of Sailor Moon Multi Carry Balm:
A lip balm with a rose aroma and a twist of Sailor Moon design.

A lip balm presenting a strawberry rose scent with a twist of Sailor Moon design.

A lip balm emphasizes a strawberry aroma with a twist of Sailor Moon design.
Sailor Moon Multi Carry Color Lip
Here's a lipstick with a peculiar scent and a Sailor Moon design. It contains two or three ingredients that moisturize your lips. Here are the different types of Sailor Moon Multi Carry Color Lip:
A lipstick color with a peach aroma and a Sailor Moon design.

A lipstick color with a rose scent and a Sailor Moon design.

A lipstick color with a sweet floral scent and a Sailor Moon design.
A makeup brush set inspired by the popular anime series Sailor Moon. This set includes the following brushes: Concealer Brush, Blush Brush, Lip Brush, Power Brush, Trimming Brush, Eye Shadow Brush, Eyebrow Brush, and an Angled Eyebrow Brush.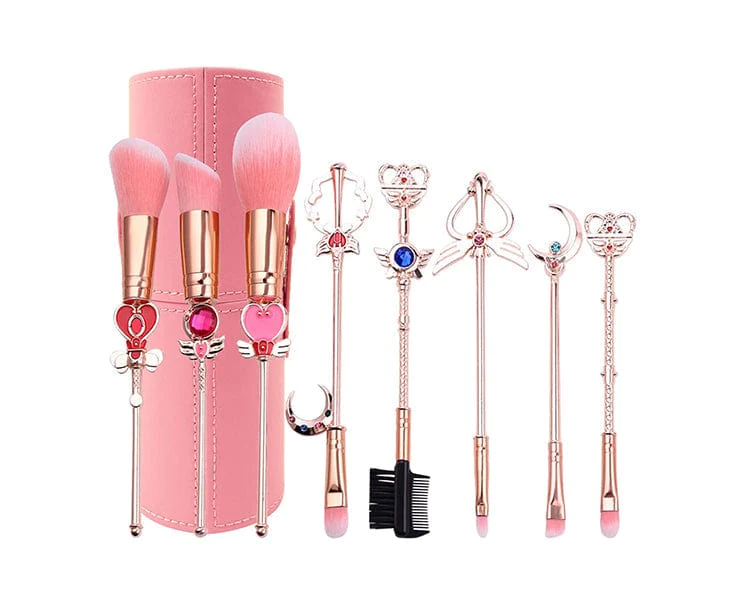 Here's a makeup brush set inspired by the popular animated Attack On Titan! This set includes a large eyeshadow brush, a small eyeshadow brush, a lip brush, a blush brush, and a cheek brush.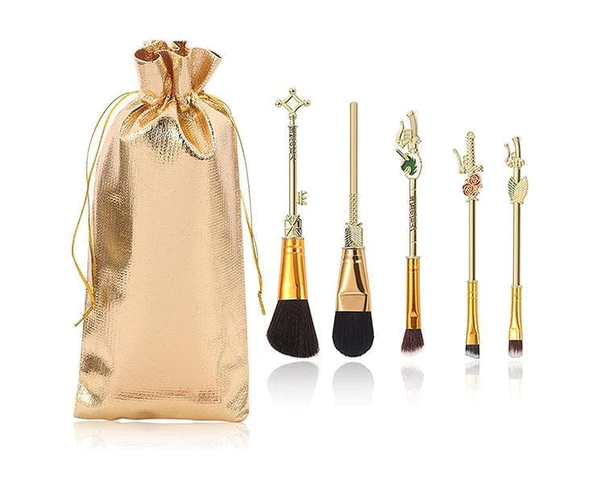 Here's a makeup brush set inspired by the popular anime series Cardcaptor Sakura! This kit includes a Small Eyeshadow Brush, an Eyebrow Brush, an Eyelash Brush, a Specular Brush, a Lip Brush, an Eyebrow Brush, a Big Eye Shadow Brush, a Brush Brush/Powder Paint, and a Storage Bag!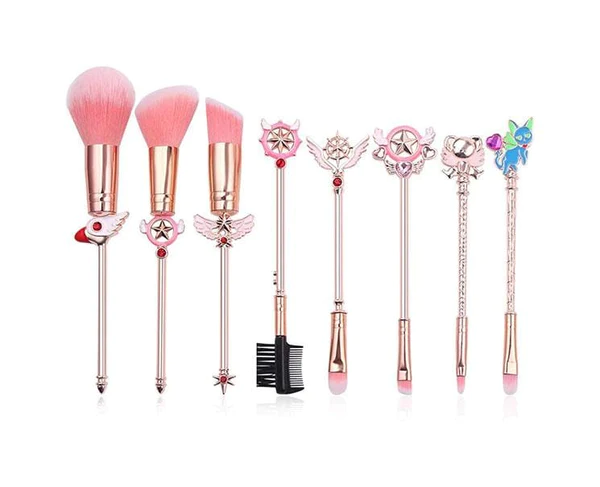 Other Anime-Inspired Japanese Beauty Accessories
This collaboration item is a hand-held compact mirror modeled after the Energy Rainbow Moon Wand by Sailor Moon Eternal and Sanrio. Sailor Moon and Hello Kitty are dressed in adorable matching outfits in this design. It is a mirror that allows you to fully immerse yourself in the world of the Super Sailor Moon and experience the sensation of transformation every time you open the compact. The Sanrio item is only available in Japan. The mirror is made out of ABS resin and glass, and its dimensions are 16 x 2.5 x 10.5 cm.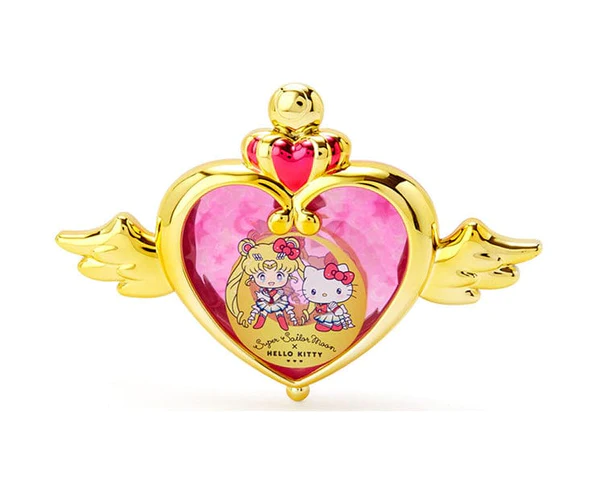 This gachapon has Demon Slayer anime characters dressed as "entertainment district" cosmetics figures. You can randomly choose one of the five available characters: Tanjiro, Zenitsu, Inosuke, Tengen Uzui, and Daki. Its size is measured as 4.5 cm.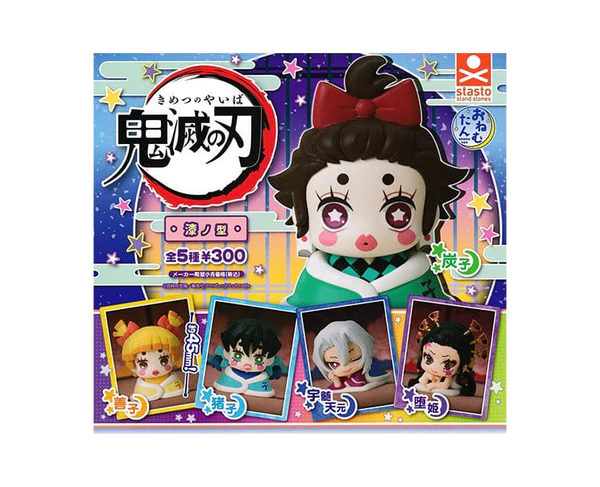 Sugoimart: Your Source For The Best Japanese Cosmetics
Japanese beauty brands are unquestionably the best. It's only time before you burn a hole in your pocket and go on a shopping spree. Japanese makeup has amazing love, hype, and worth in the hearts of foreign people.
We hope that this post has helped you choose the best Japanese makeup brand for you. If comparing Japanese cosmetic products is difficult for you, Sugoi Mart's website can assist you in making an informed decision. Beauty products come from different brands here in Japan at affordable prices. Look at these niche novelties; you might just come across the best makeup you didn't know existed. It's time to pack your beauty bags and start glowing!
Visit our website to learn more!