Shinobu Kocho is a fictional character from the manga and anime series Kimetsu no Yaiba or Demon Slayer. She is one of the first Hashiras (highest-ranking combatants) to be introduced in the series. Known as the insect Hashira, she uses a different way to slay demons, making her distinctive from the group and the whole series. She is also the younger sister of the late Flower Hashira, Kanae Kocho. Today, we will share some facts about Shinobu Kocho's role in the story.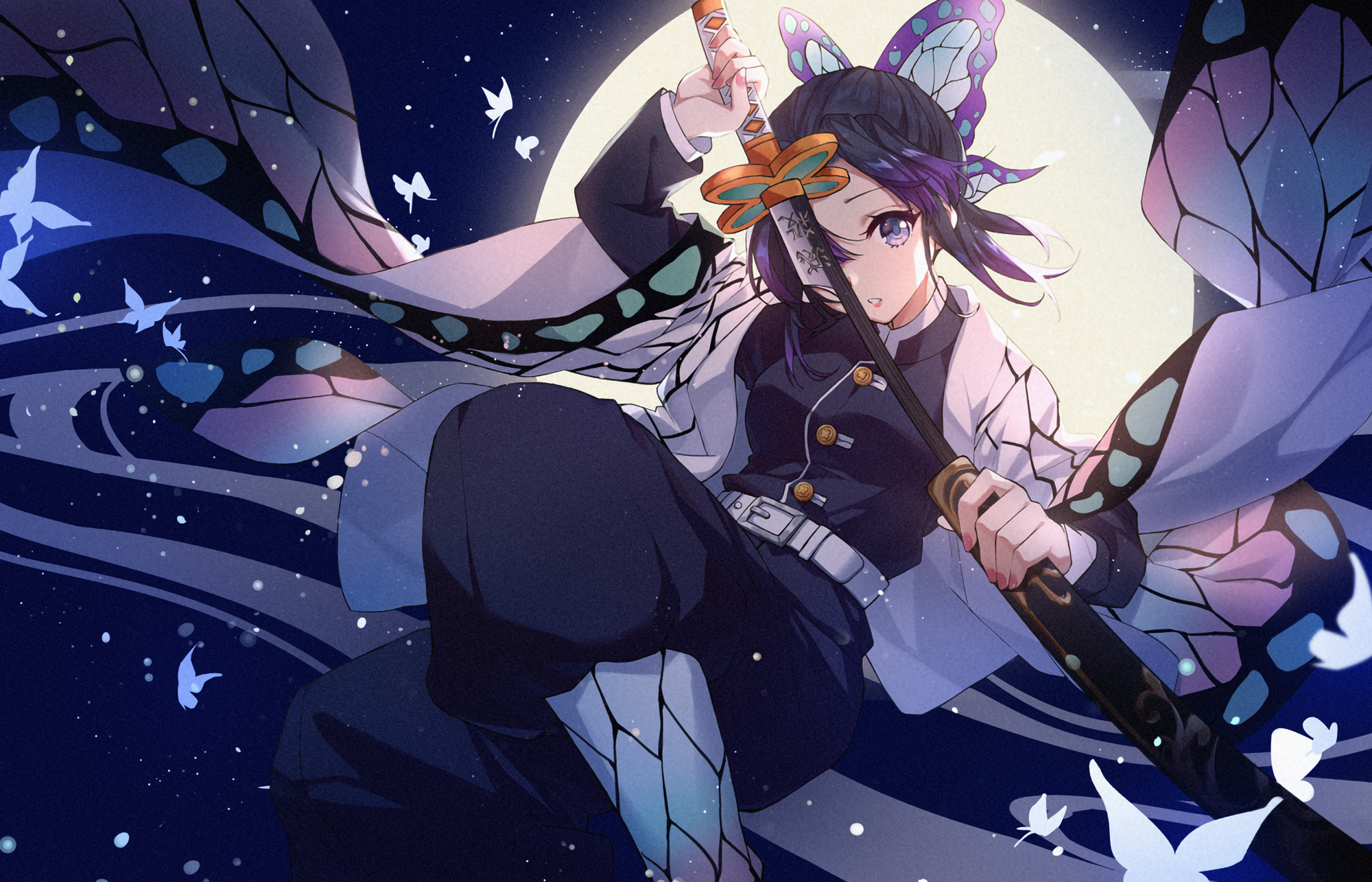 The Insect Hashira
As most fans know, Demon Slayer's story revolves around Kamado Tanjiro's mission to bring his sister (Kamado Nezuko), who had turned into a demon, back to her human form and defeat Kibutsuji Muzan (the Lord of all Demons). To accomplish that goal, Tanjiro joined the Demon Slayer Corps, an organization that slays demons and protects humans from demon attacks.
The Demon Slayer Corps is a structured group organized by the Ubuyashiki clan to defeat Muzan. Demon Slayer Corps practice swordsmanship styles called Breathing Styles. The combatant who reached the highest rank in the group is called a Hashira, a Japanese term that translates to "pillar."
At the start of the anime series, there are nine Hashiras, and Shinobu Kocho is one of them. Each Hashira has his breathing style incorporated in their title. Thus, Shinobu is known as the insect Hashira, a homage to her insect breathing style.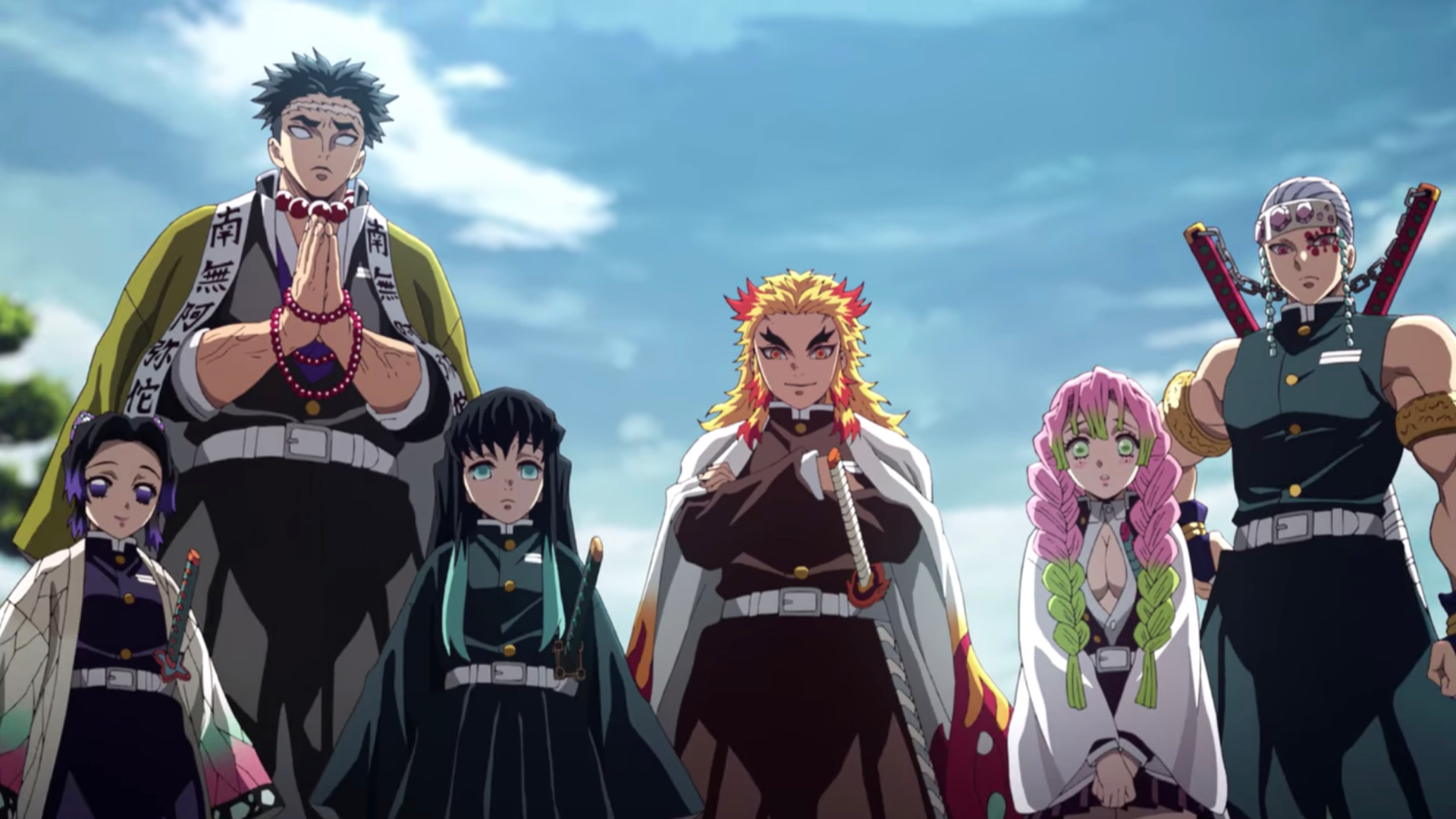 Complementing her title and breathing style, Shinobu Kocho also has a unique way of slaying demons. While other demon slayers cut the demon's head off with their swords, Shinobu only needs to slice the skin of a demon to kill it. This is because her sword is laced with poison that specifically works for demons. The sword's sheath contains poison, while the sword itself is shaped like a bee sting and shorter than normal.
Why the trouble of using a different way to slay demons? It is because Shinobu Kocho has a short stature. Apart from her small frame, her arms do not have enough power to wield the sword, so it will cut through the neck of a demon. Thus, she and her swordsmith devise a sword that can kill demons the other way.
As seen from her battle against the sister spider demon in Mt. Natagumo, her lethal blade is paired perfectly with her swift motion. In fact, Shinobu Kocho is also one of the fastest Hashiras in the anime series.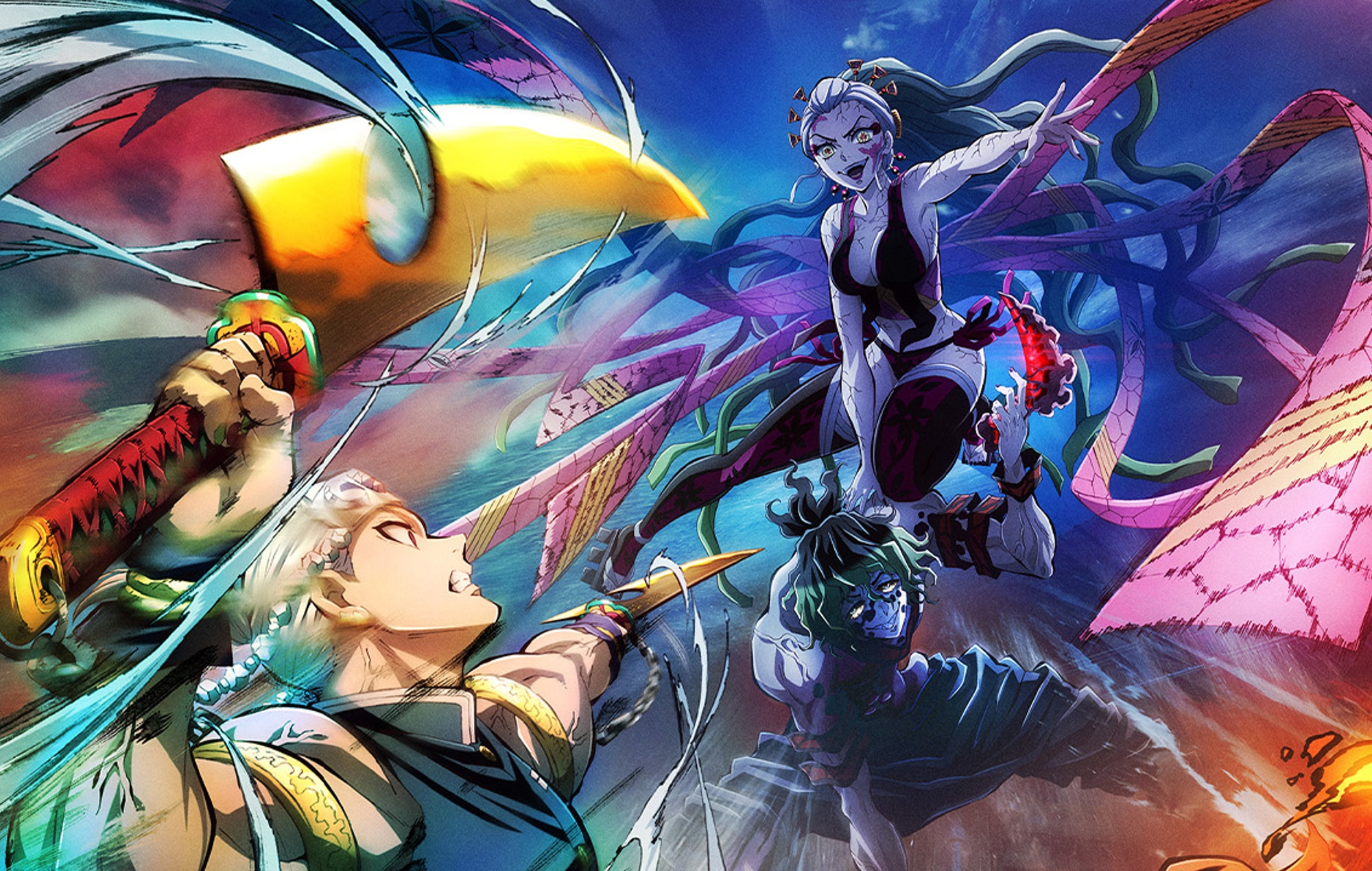 Healer of the Butterfly Mansion
Shinobu Kocho lives in the Butterfly Mansion along with Kanao Tsuyuri, Aoi Kanzaki, Sumi Nakahara, Kiyo Terauchi, and Naho Takada. The Butterfly Mansion acts as the healing headquarters or infirmary for injured members of the Demon Slayer Corps. That being said, apart from slaying demons, Shinobu also serves as the head healer for the corps. She is often seen prescribing treatments and rehabilitation training for injured members.
It was later revealed in the manga that the residents of the Butterfly Mansion, including Shinobu, are orphaned by demons. Children too young to join the corps and corps members who lack the courage to face a demon in battle often work alongside Shinobu in providing medical care for the injured warriors.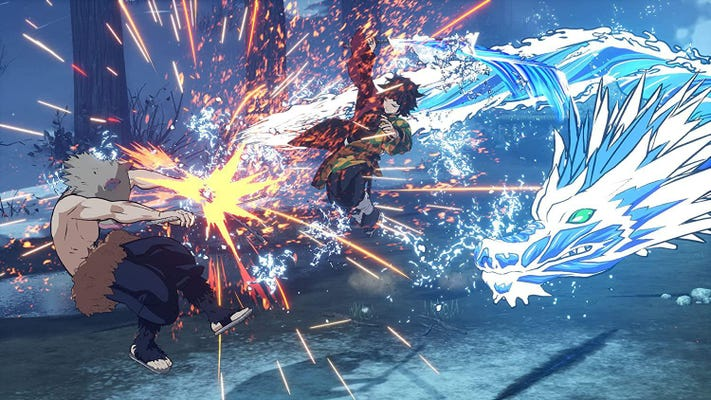 Shinobu's Earlier Life
As mentioned above, Shinobu is orphaned in a demon attack. She and her older sister, Kanae Kocho, survived the attack due to Gyomei Himejima (the Stone Hashira) coming to their rescue. For that, Shinobu has looked up to Gyomei all her life. After the incident, Shinobu and Kanae decided to join the Demon Slayer Corps to lessen the number of children who have to suffer the same fate. Her sister, Kanae Kocho, rose to the rank of Hashira sometime in the past. At some point, they also saved the child, Kanao Tsuyuri, from slavery and named her their youngest sister.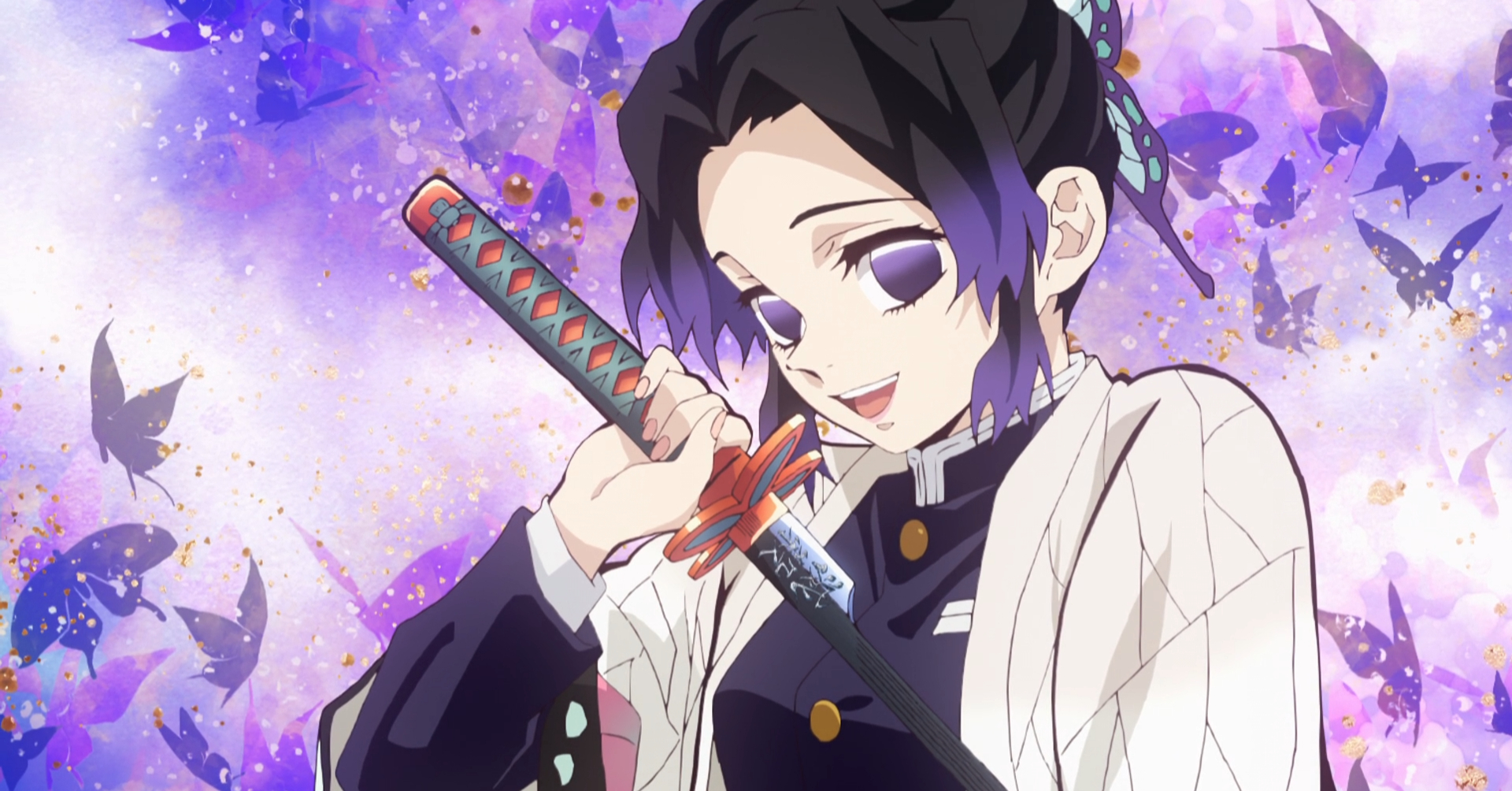 In her younger years, Shinobu was short-tempered, loud, and always often seen as irritated. All of these changed when a demon killed Kanae. Carrying her sister's wish to be gentle with demons and strive to understand them, Shinobu started to wear the mask of a sweet, caring, and forgiving girl. This only slipped off when Tanjiro pointed out (based on her scent) that she seemed angry all the time.
At that point, Shinobu told Tanjiro about her sister's dream, which she was entrusted with, a world where demons and humans can live in harmony. She believed that Tanjiro would be able to realize that dream.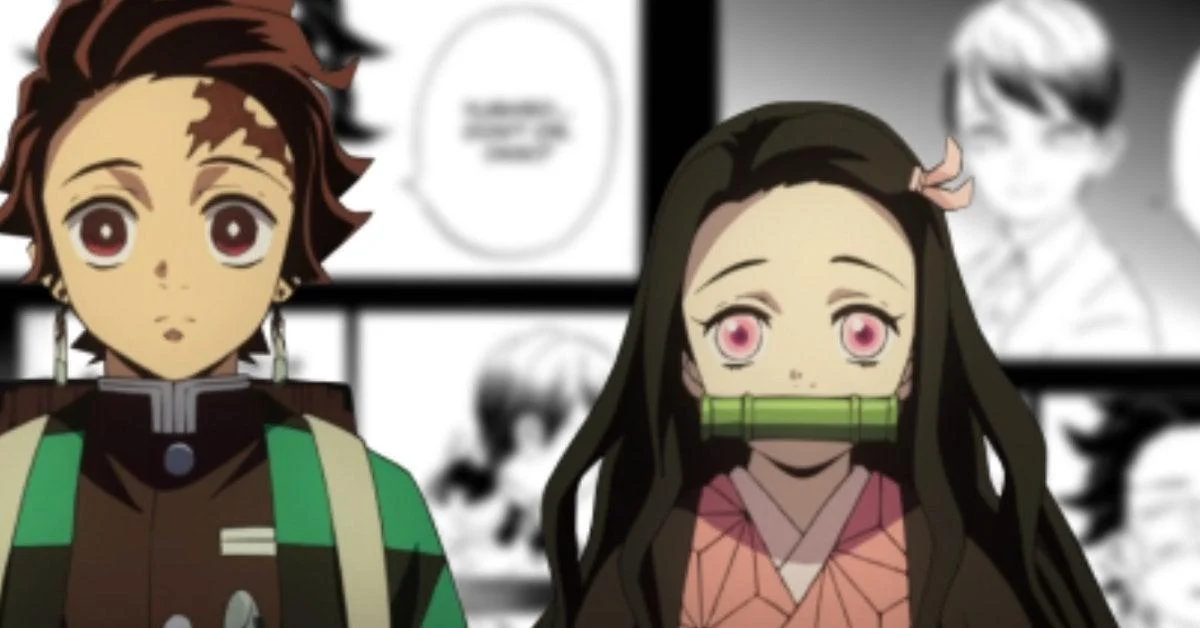 What Fans Should Look Forward to About Shinobu
Shinobu Kocho played two crucial roles near the conclusion of Demon Slayer season 1, where she participated as reinforcement at the Mt. Natagumo mission and oversaw the treatment of the protagonists right after. After her epic introduction, she was seen doing medical duties for the Demon Slayer Corps in seasons 2 and 3.
While she is less likely to take the spotlight in the upcoming season, Kimetsu no Yaiba fans will see more of her as the story nears its climax.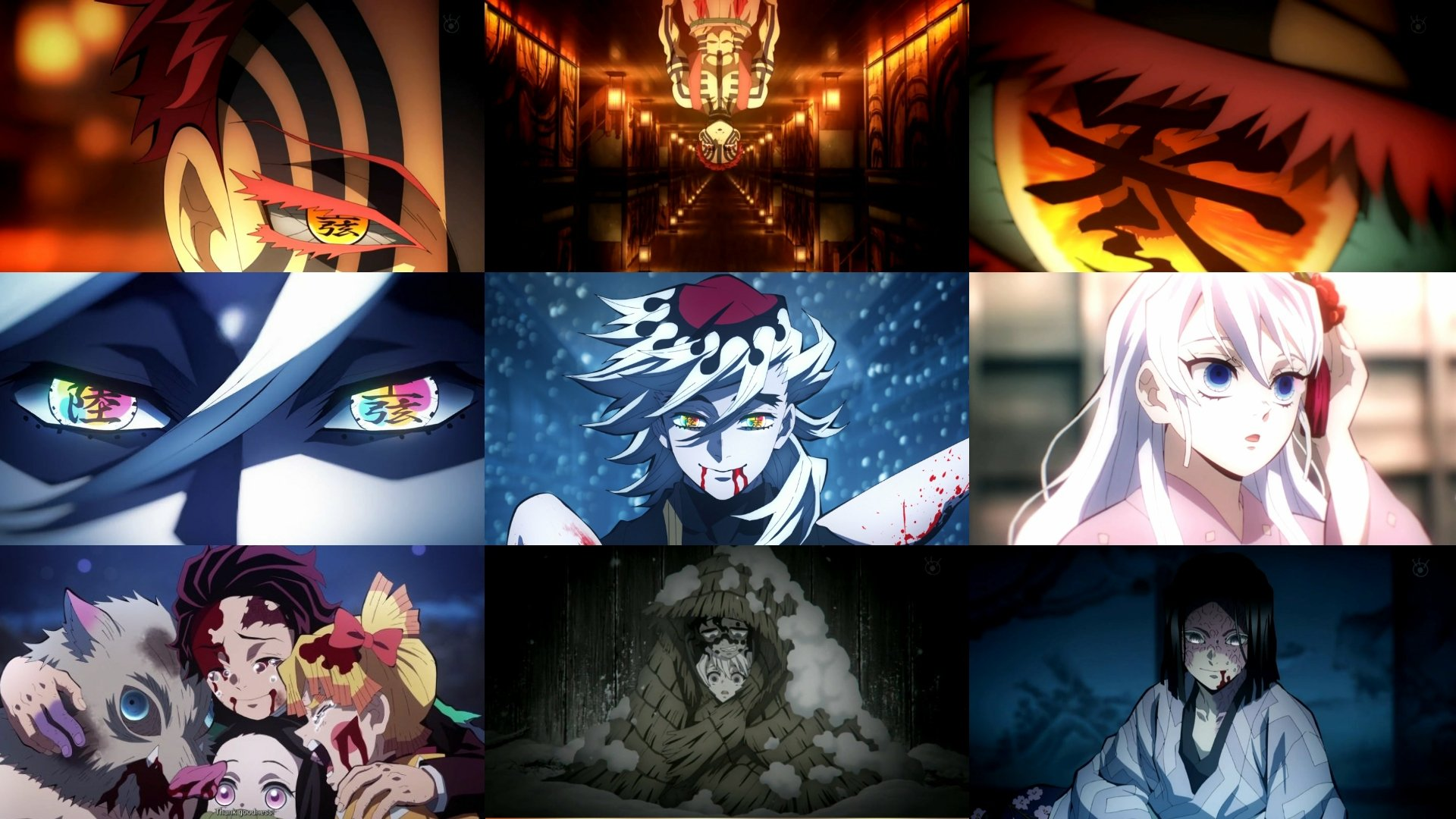 Are You a Shinobu Kocho Fan? Check Out These Collectibles From Sugoi Mart!
Good news to all Shinobu fans out there! Sugoi Mart has stocked up on Shinobu Kocho collectibles to grace your tables, shelves, and wardrobes. Check out our featured items below:
Demon Slayer POD: Shinobu
It is a smartphone toy designed for kids containing Shinobu's purple color and butterfly themes. Get this Demon Slayer POD: Shinobu for a full package of Demon Slayer: Kimetsu no Yaiba experience!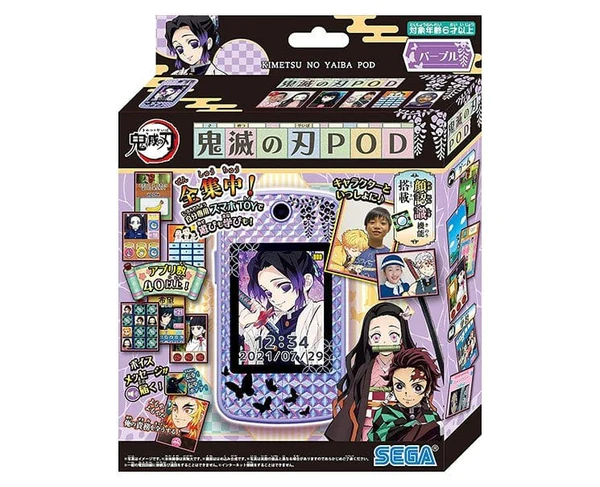 Demon Slayer Sword: Shinobu Kocho
This Demon Slayer Sword: Shinobu Kocho is a replica of Shinobu's Nichirin blade, complete with details such as the blade shape, the butterfly sword guard, and the white sheath with engravings. It is indeed great to practice and channel your inner Hashira!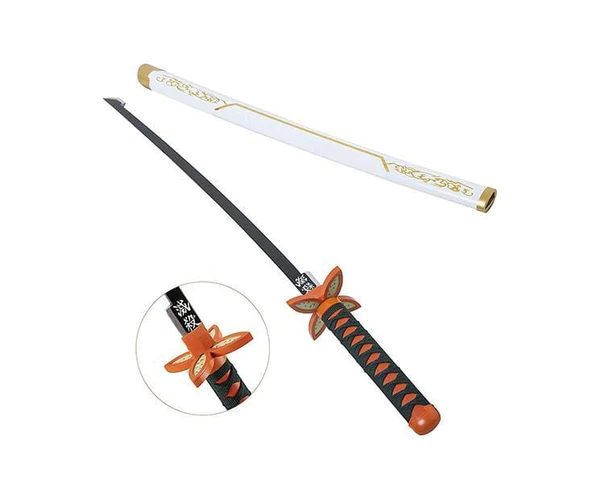 Ensky Demon Slayer Shinobu Piece Puzzle
Challenge your mind with this Ensky Demon Slayer Shinobu Piece Puzzle, a 208-piece jigsaw puzzle featuring the Butterfly Hashira, Shinobu Kocho.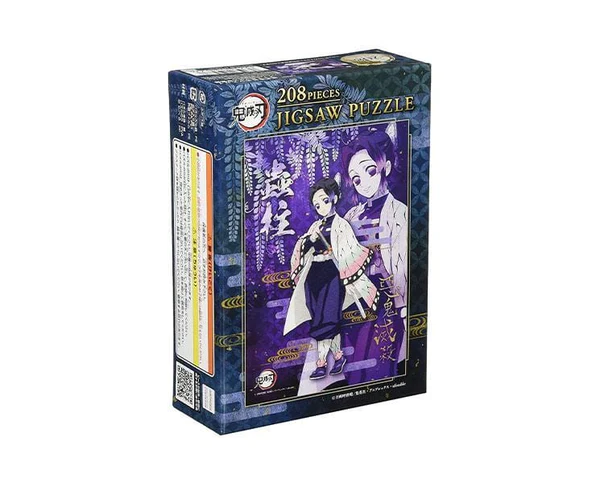 Demon Slayer Figuarts Zero Figure: Shinobu
Get this Demon Slayer Figuarts Zero Figure, one of Japan's most detailed and sought-after figures.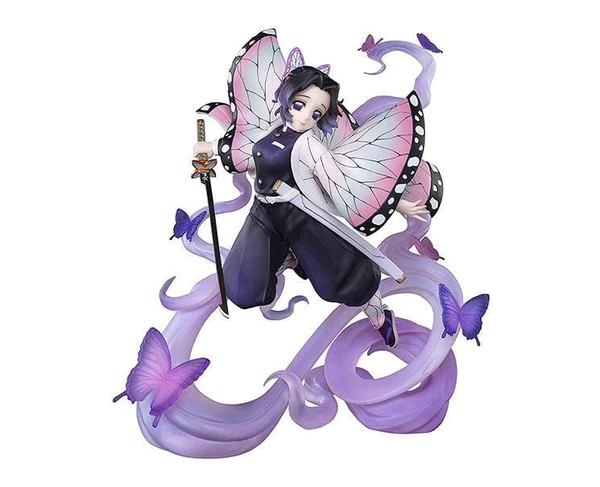 Demon Slayer DX Nichirin Shinobu Toy Sword
A toy sword inspired by Shinobu Kocho's Nichirin sword. It has lights and is powered by AAA batteries.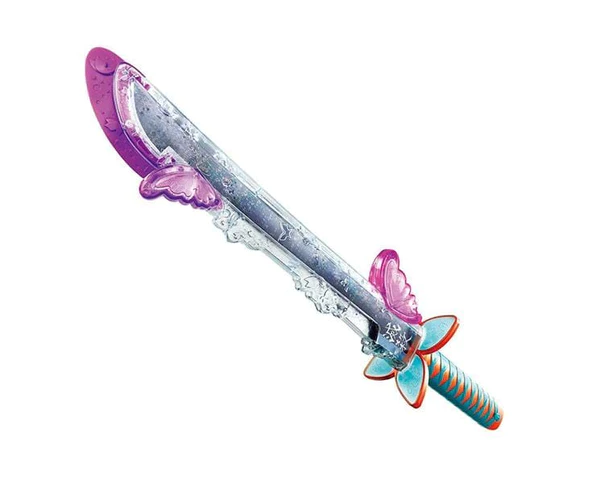 Demon Slayer Mini Plushie: Insect Hashira
This Demon Slayer Mini Plushie: Insect Hashira is an adorable plushie of Shinobu Kocho that can be displayed in your bedroom or your car.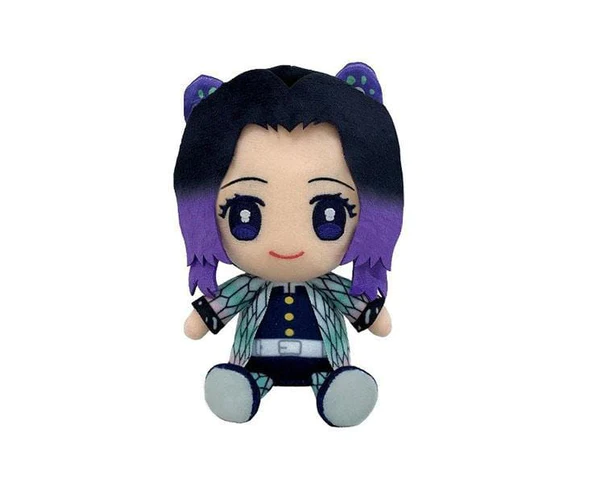 Demon Slayer Tamagotchi: Shinobu Kocho
Inspired by Japan's iconic Tamagochi toy, this Demon Slayer Tamagotchi: Shinobu Kocho is an egg-shaped toy featuring pixelated Shinobu in black and white.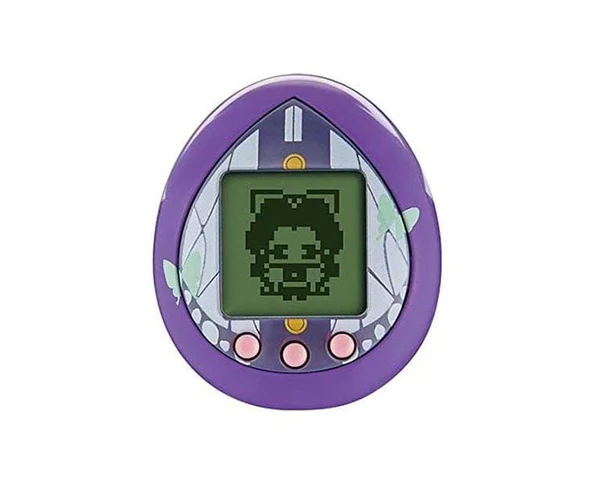 One of the best anime series we've ever watched, Demon Slayer always has a special place here at Sugoi Mart. For more Demon Slayer merch, click here to order!