If you're looking for a great adventure in Downtown Los Angeles, you should consider visiting Little Tokyo, one of the largest official Japanese towns in the state. Aside from Walt Disney Concert Hall, one of Los Angeles' attractions, Little Tokyo is one of the only three official Japan towns in LA that serves the history of Japanese and American culture. So if you're in LA and want to experience the vibe of the Japanese neighborhood in Los Angeles, then this article may help you.
There are lots of things to do: stroll the Japanese Village Plaza, pick some goods at a Japanese supermarket and staples center, visit the Japanese American National Museum, eat your favorite Japanese comfort food like ramen and Udon till your burst, and visit the James Irvine Japanese Garden, experience Shabu Shabu, visit the Japanese American Cultural and Community Center, and many more! Moreover, there are also lots of the best Japanese art supplies near Little Tokyo, Los Angeles, CA, if you're an art enthusiast.
Little Tokyo in Los Angeles: Japanese American Culture
Los Angeles is home to the largest Japanese American Population in the United States. Americans with Japanese heritage are known as Japanese Americans. During the 20th century, Japanese Americans were among the three largest Asian American ethnic communities. However, as of the 2000 Census, their total population, including those of partial ancestry, had decreased, placing them as the sixth most prominent Asian American group with approximately 1,469,637 members. According to the 2010 census, the largest Japanese American populations were in California with 272,528, Hawaii with 185,502, New York with 37,780, Washington with 35,008, Illinois with 17,542, and Ohio with 16,995.
The Rise of Japanese Culture
One of the undeniable global phenomena of the late twentieth and early twenty-first centuries has been the rise of Japanese culture. Japanese anime and comic books have become international youth favorites. Japanese video games and television series have devoted American fans, and sushi is readily available in suburban America's supermarket cases from coast to coast.
Japantowns are typically bastions of distinctively Japanese-American culture, where people from all walks of life come together to celebrate and uplift Japanese traditions and values in an American context. Little Tokyo had its beginnings in the early 1900s, attracting thousands of Japanese immigrants until the Exclusion Act of 1924 ended that. By 1941, approximately 30,000 Japanese-Americans were living in the Little Tokyo Area. However, Little Tokyo quickly became devoid of anything when Japanese-Americans were forcibly incarcerated during World War II. It included every Japanese-American, even those born in the country and who had no allegiance to Japan as a country.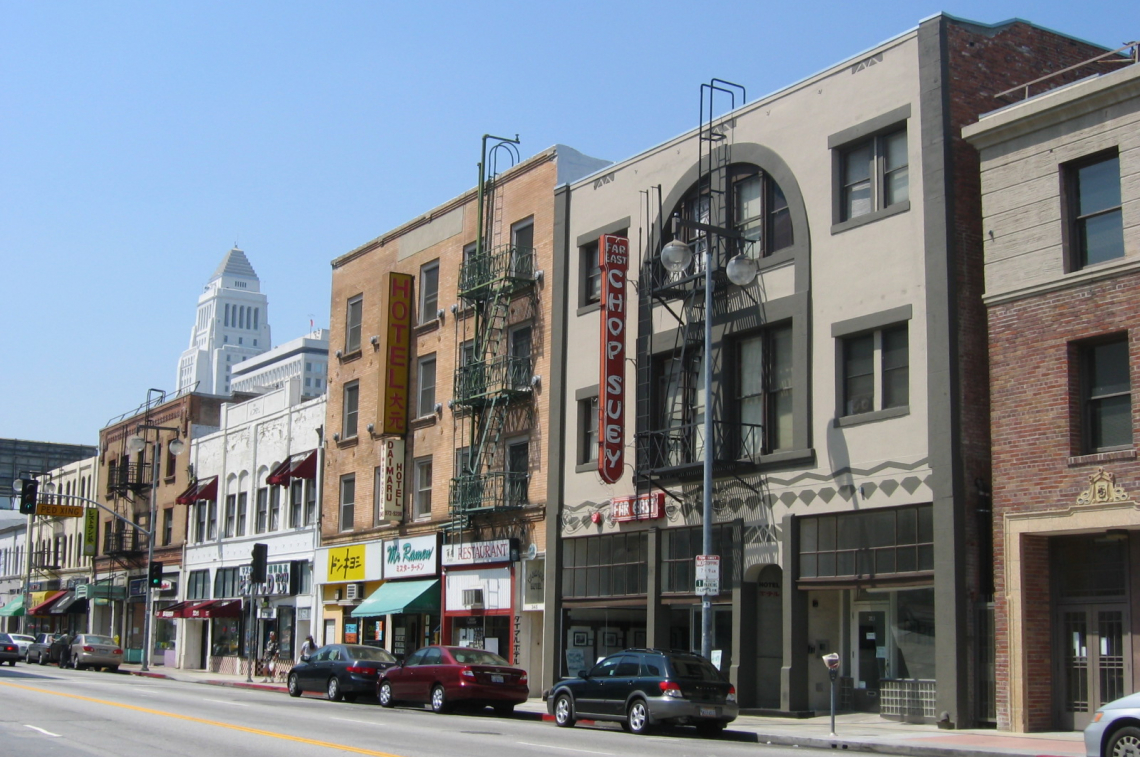 What is the History of Little Tokyo, Los Angeles?
Little Tokyo is the center of the largest Japanese-American community in North America and is an ethnically Japanese American neighborhood in downtown Los Angeles. The area, established around the turn of the 20th century, serves as the heart of Japanese American culture in Southern California. In 1995, it was declared a National Historic Landmark District.
Little Tokyo was founded in 1885 when Hamanosuke "Charles Hama" Shigeta, a former sailor, opened the Kame Japanese Restaurant on East First Street in what was then the southeastern end of Los Angeles. By the late 1800s, large numbers of Japanese immigrants, nearly all of whom were men, were assembling in boarding houses around East First Street. Many had come for short-term stays to work in the local agricultural industry, but as Los Angeles grew in the early 1900s, they chose to stay.
The Little Tokyo Business Association, founded in 1959, is a nonprofit organization dedicated to the growth and development of Little Tokyo as a vibrant, diverse, and multi-faceted Downtown Los Angeles district.
List of Places to Visit in Little Tokyo
The Little Tokyo experience won't be complete without visiting remarkable places to feel the essence of rich Japanese American culture fully. Here are some notable places that you should consider in your list.
Japanese American National Museum
If you want a memory lane down to history, then the Japanese American National Museum is a must-have place to visit. It is the largest Japanese American museum in the US that shares the experiences of Japanese-Americans and the significant part they play in the nation's history.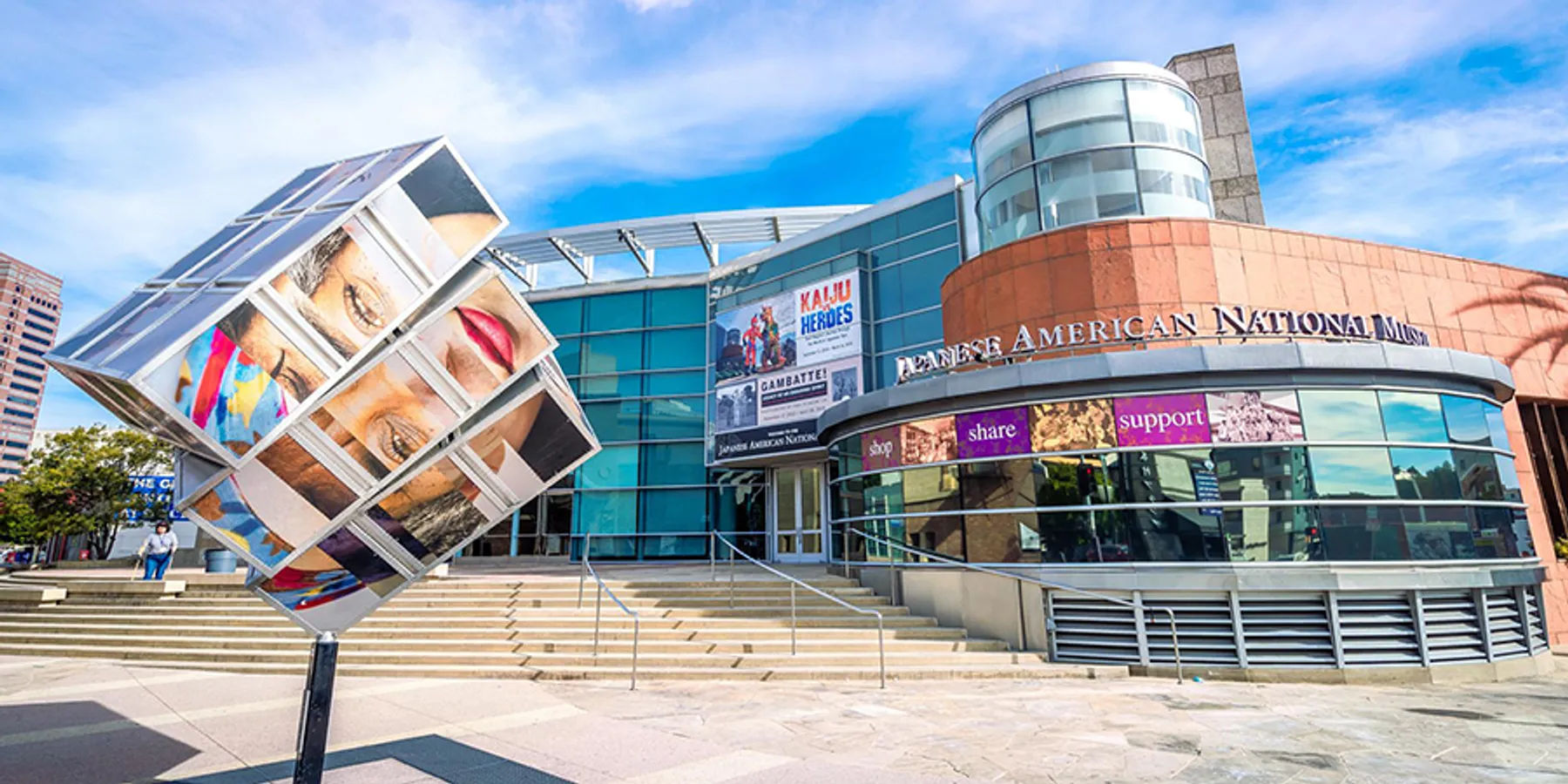 Japanese Village Plaza
Stroll to the home of the authentic Japanese cuisine that serves classic street food and Japanese-themed shops when you explore the Japanese Village Plaza. It is located in Nijiya Market, where you can get a variety of snacks, ramen, and go-to Japanese meals.
Japanese American Cultural and Community Center (JACCC)
JACCC is one of the largest ethnic arts and cultural centers that you can find in Little Tokyo. It is where you can explore places like the Aratani Theatre, James Irvine Garden, and many more art exhibits.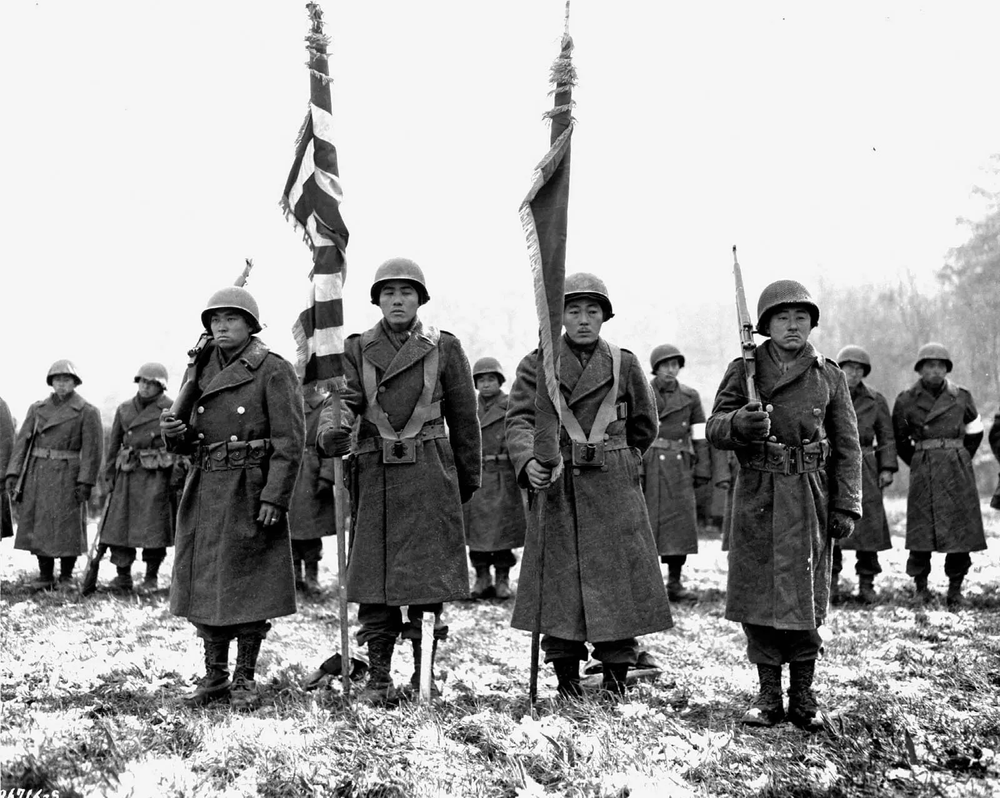 MOCA Geffen
If you're looking for an art experience, have one of the MOCA branches on your list. The Little Tokyo campus of the Museum of Contemporary Art is perfect for seeing exhibits with its over 40,000 square feet of space.
Double Tree Hilton Kyoto Garden
If you're searching for a fantastic view, the Kyoto Garden of the Double Tree Hotel will give you what you're searching for. Experience trees, colorful flowers, waterfalls, and the full view of Downtown Los Angeles.
Weller Court Shopping Center
Another place on your list should be the Weller court, where you can access Japanese restaurants, general and even anime shops, and the Japanese market called Marukai. Weller court is considered a hidden gem and a fantastic place to take snaps due to its aesthetic neon tunnel and great lighting installation.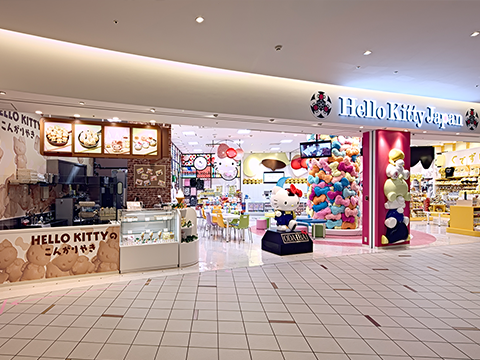 Higashi Honganji Buddhist Temple
Don't forget to include this Japanese Buddhist temple when you visit Little Tokyo if you're into peaceful spots, events, and festivals. It is open to everyone and hosts many events year-round.
Sushi Gen
One of the best sushi restaurants, Sushi Gen, is a must-visit place to experience authentic sushi rice and many more sushi dishes. One of their popular menus is sashimi deluxe.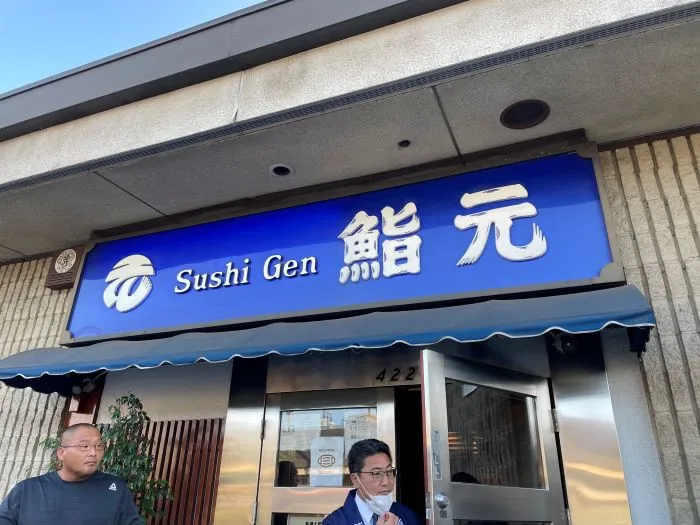 Japanese Goods in Sugoi Mart
Sugoi is a common compliment used by Japanese people. It is used whenever you are impressed by another person's attitude and behavior or when you think something is good. It is an expression that you feel intuitively rather than thinking.
Fortunately, Sugoi Mart is here to shop for your favorite Japanese goods, especially if you're not in LA. You don't have to go to LA anymore if you're craving some Japanese snacks or products because Sugoi Mart will deliver them to your doorstep.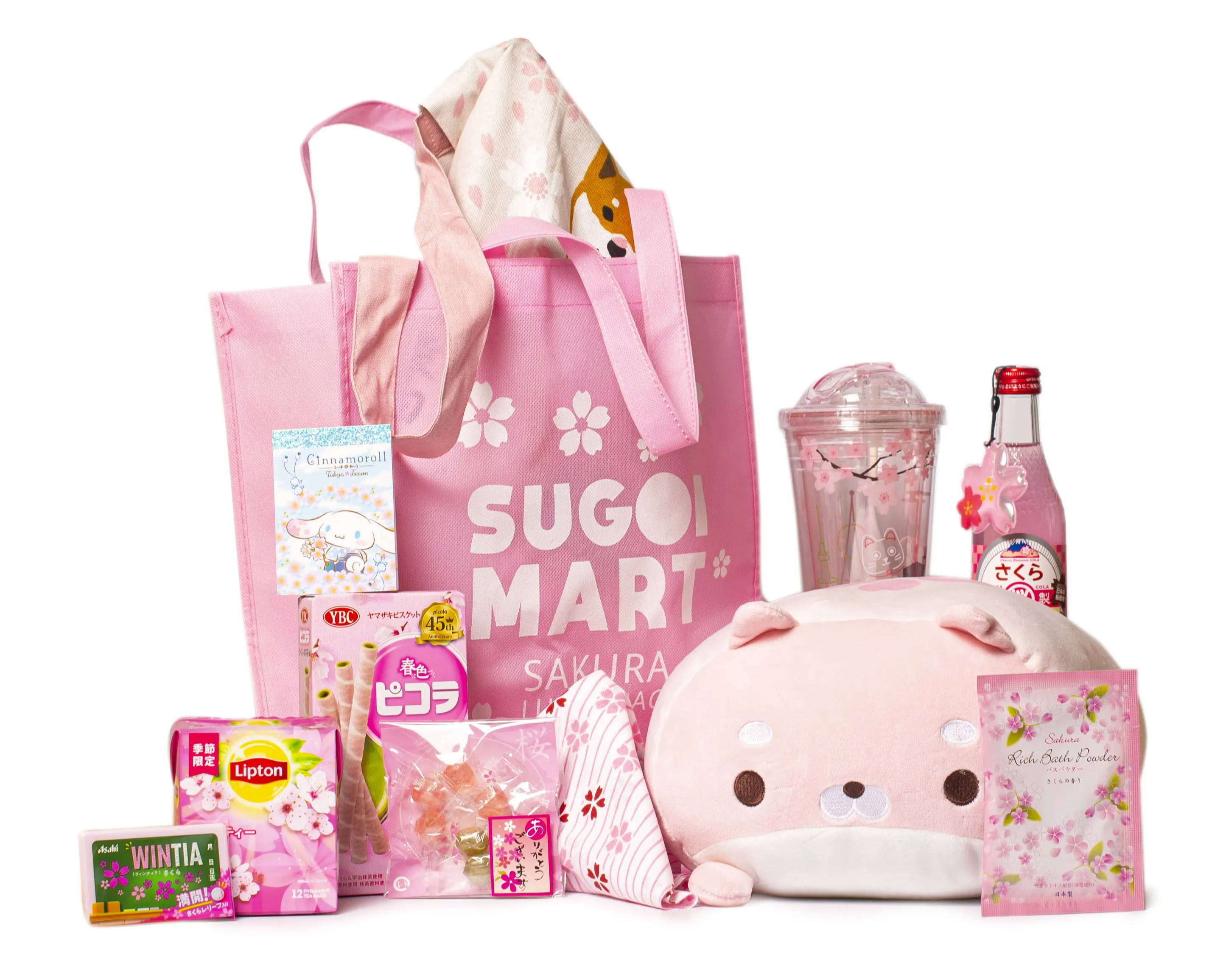 Sugoi Mart is a Japanese online store where you can buy everything from Japanese food to collectibles to skincare. We also have these lucky bags, a tote full of random items. Sugoi Mart makes it a mission to instill a deep love of Japan in you by constantly seeking out the best and freshest Japanese candies, snacks, and beverages to share with you. Here are some of the best sellers of Sugoi Mart:
Pokemon Ramen
Pokemon shoyu (soy sauce) flavored instant ramen is enjoyable for people of all ages. With a rich Shoyu broth, Pikachu kamaboko (fish cakes), corn, and green onions as toppings! It does have a hidden collectible sticker inside!
Pokemon Bikkuratamago Bath Bomb
These Bath bombs enhance your bathing experience. You also get a free Pokemon figure hidden inside the bath bomb. Pikachu, Eevee, Bulbasaur, Charmander, and Squirtle are among the collectible Pokemon figures revealed when the bath bomb dissolves.
Mintia Sakura
Mintia is a popular Japanese breath mint that comes in a variety of flavors. Mintia Sakura has a minty-flowery flavor that tastes like cherry blossoms. Each of the small tablets has a tiny cherry blossom imprinted on it, which is a pleasant surprise when you give them to someone.
Pocky: Sakura Matcha
Pocky is one of Japan's most popular snacks. This limited edition flavor includes not only nine packs of Pocky but also the flavors of cherry blossoms and matcha green tea, delivering a flavorful punch that only Japan can deliver.
Calbee Pizza Potato Chips
This is a Calbee potato chip with a Pizza potato flavor. These pizza-flavored potato chips may remind you of a cheesy meal, which is a rather unusual flavor for a potato chip. Each chip is topped with melted cheese.
Pokemon Promo Card: Pikachu x Yu Nagaba
This is a limited promo card available only at Pokemon centers in Japan beginning July 22nd, 2021. Yu Nagaba is known for his distinct, clean linework.
Where can I buy Japanese products?
It is well known that the Japanese tend to seek only high-quality products in their daily lives. That is, in some ways, a component of our nationality. Only the Japanese can work in this manner and produce high-quality products due to the Japanese sense of diligence, patience, creativity, and precision. For a long time, Japanese engineers have been well known for their outstanding abilities in the international community. However, we can see outstanding achievements made by the Japanese in other fields, such as successful farming.
Wrapping Up
Aside from different Japanese restaurants, there are many supermarkets in Los Angeles where you can buy your favorite Japanese products. You can also visit the Little Tokyo Historic District, Little Tokyo Mall, the best Japanese bakery in town, Koyasan Buddhist Temple, and many more. However, if you are not in LA, make sure to check out Sugoi Mart for your daily dose of Japanese products. We offer the best and high-quality goods for your ultimate Japanese experience!