Disney is a multinational corporation that accommodates a huge variety of cultures, interests, and genres. It also refers to locally produced entertainment that produced a popular smartphone game, such as Twisted Wonderland. Similar to Genshin Impact, Disney Twisted-Wonderland is a gatcha game with a range of tasks to keep players occupied, while the main draw is gathering and upgrading one's favorite cast of characters.
This smartphone game is renowned primarily for taking the Disney model and turning it into a world of anime-style evil ikemen (kawaii anime boys) based on the various Disney realms. In fact, Characters from Alice in Wonderland, Hercules, Sleeping Beauty, The Lion King, and even 101 Dalmatians can be found here. One of the most anticipated characters in this game is Idia Shroud, the head of Ignihyde Dorm, that will surely make you love the Twisted Wonderland. Read on and learn more all about Twisted Wonderland and one of its famous characters, Idia Shroud.
What is the Disney Twisted Wonderland?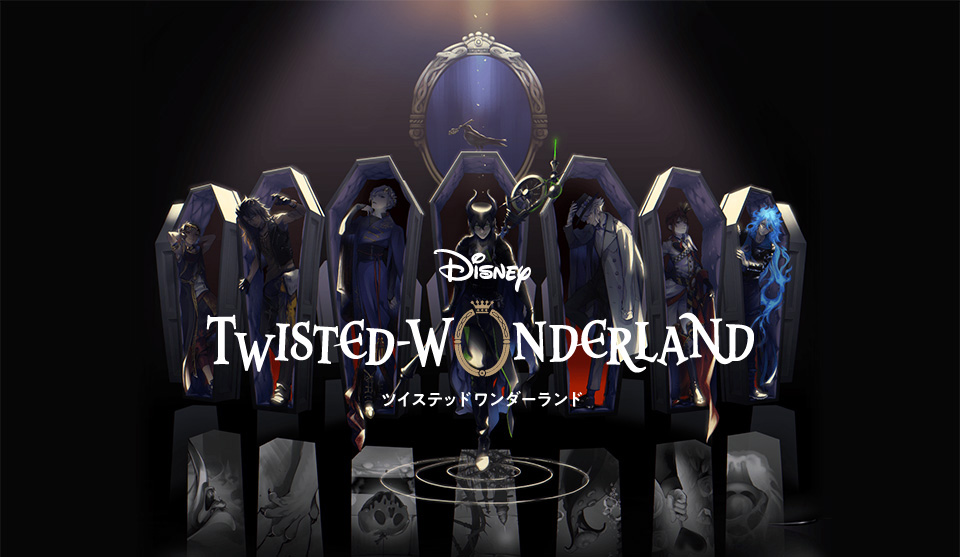 Disney Twisted-Wonderland is classified as a "Villains Academy ADV (adventure game)." It has a "basic gameplay structure" comprising three primary components: lessons, stories, and tests. Over the past year, its popularity in Japan has surged, which has caused a boom in the app's products. While the manga titled Disney Twisted Wonderland has been accessible in Japanese version since March 2020, its official English version was not made available until recently, attracting many new players. It was the third-most tweeted-about game in 2020, which is a remarkable accomplishment for a region-locked title. In essence, "cute anime boys + Disney" has become a craze in culture. It is clear why when you look at the character designs.
The characters are developed by Yana Toboso, who is also the original creator of Black Butler, and are based on seven different Disney villains (Queen of Hearts, Scar, Ursula, Jafar, The Evil Queen, Hades, and Maleficent). They fall into the Mirror of Darkness, a magic mirror that transports them to the realm of Twisted Wonderland. The main story and main characters inspired by disney villains enrolls in Night Raven College, a school for magic instruction with seven dorms, from Heartslabyul dorm, Ramshackle Dorm, Savanaclaw Dorm, Octavinelle Dorm, Scarabia Dorm, Pomefiore Dorm, and Ignihyde Dorm. Dire Crowley, the headmaster's mask, grants you protection while you look for a route home. You'll need your other students' assistance to accomplish this. Of course, your evil Disney-inspired classmates, who each have their own ulterior motives, will assist and hinder you along the way. There are enchanting drama awaits, mysteries to solve, hearts to find, rhythm game to play, and several tasks to complete.
Who is Idia Shroud?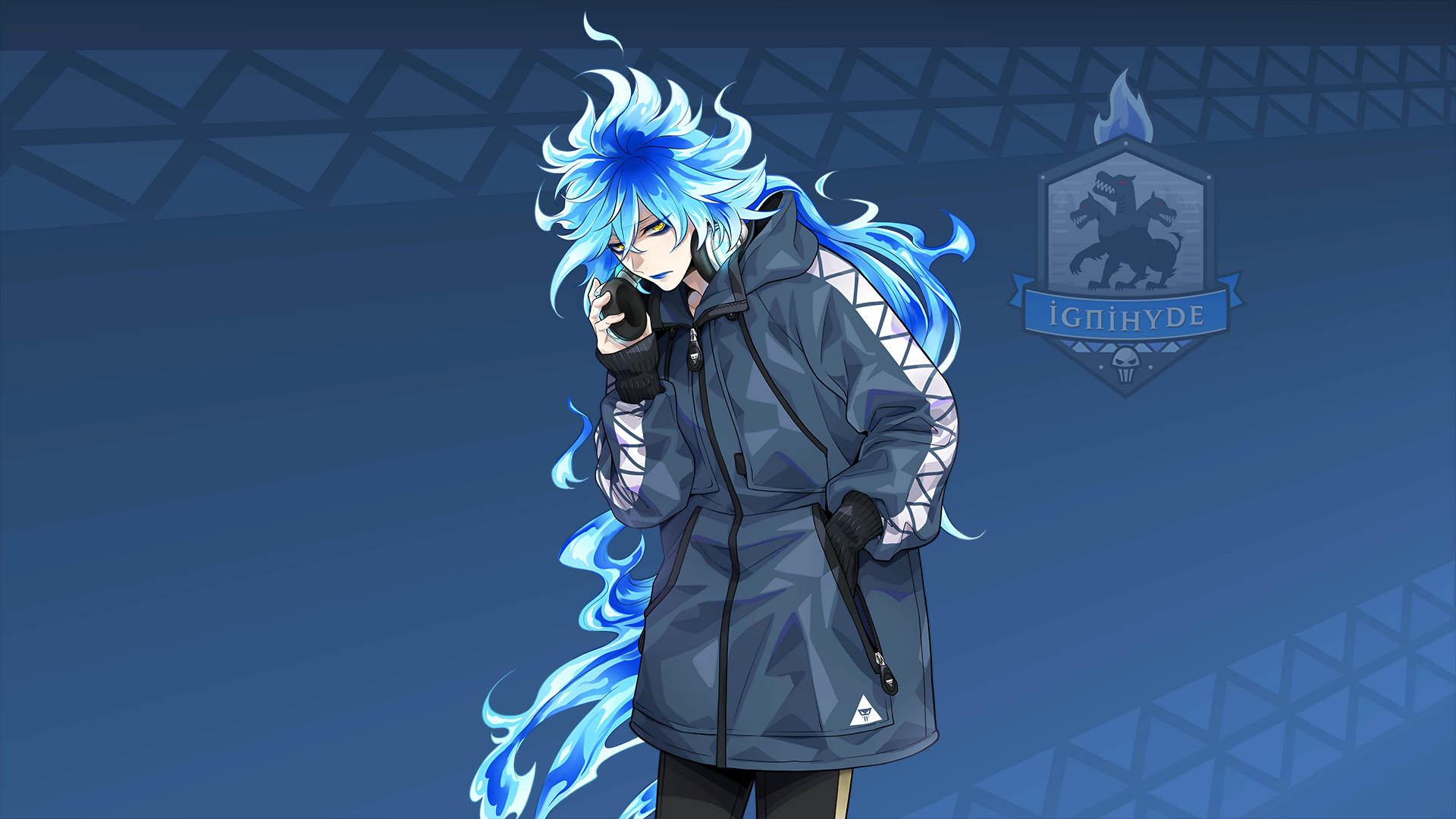 Idia Shroud, a third-year student, is a reclusive person with a dark temperament who prefers to stay in his room and avoid social interactions. He is also the leader of Ignihyde and Ortho's "older brother." He is a melancholy young man who favors solitude in his dorm room over social interaction. He despises being around other people, is uncomfortable in his own skin, avoids affection and crowded places, and keeps a low profile at all times.
He does, however, occasionally get incredibly animated and talkative. He's an ardent gamer who loves to live stream his plays; this is supposedly where his actual "Hades Side" comes out since, apparently, online, he can be a lot more aggressive and confident. He tends to be a little immature and is, in his own words, "a traditional Otaku." Moreover, Idia, the heir apparent and the youthful master of their household, is descended from an aristocratic family. The Shroud family is a division of Jupiter Enterprises, a company that benefited from rare metals and offshore oil reserves.
Idia Shroud's Appearance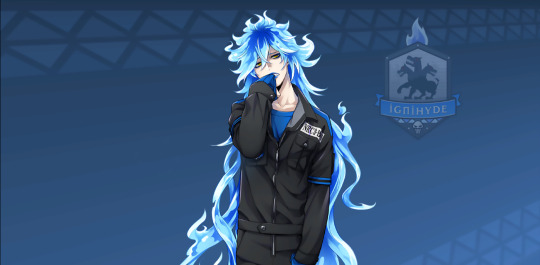 Idia is a tall young man with fair skin, fiery blue hair, and pale eyes. He has naturally blue lips, dark blue circles under his eyes, and yellow eyes. He frequently has a shadow covering his eyes and the top of his face. He frequently wears a troubled, despairing expression, although he can also flash a toothy grin when he's happy.
Idia has hair that is quite long and falls to his knees. The hair on top of his head appears to flow upwards, and his long bangs fall carelessly about his face and in front of his eyes. His hair is semi-transparent, especially at the tips, which most closely resemble flames. The flames wane as his temper darkens. On the other hand, the flames get bigger when his mood improves, for instance, when he encounters a powerful magical energy or when things go according to his plans. This is accompanied by an "evil grin," which he will only display to close friends.
Idia Shroud's Personality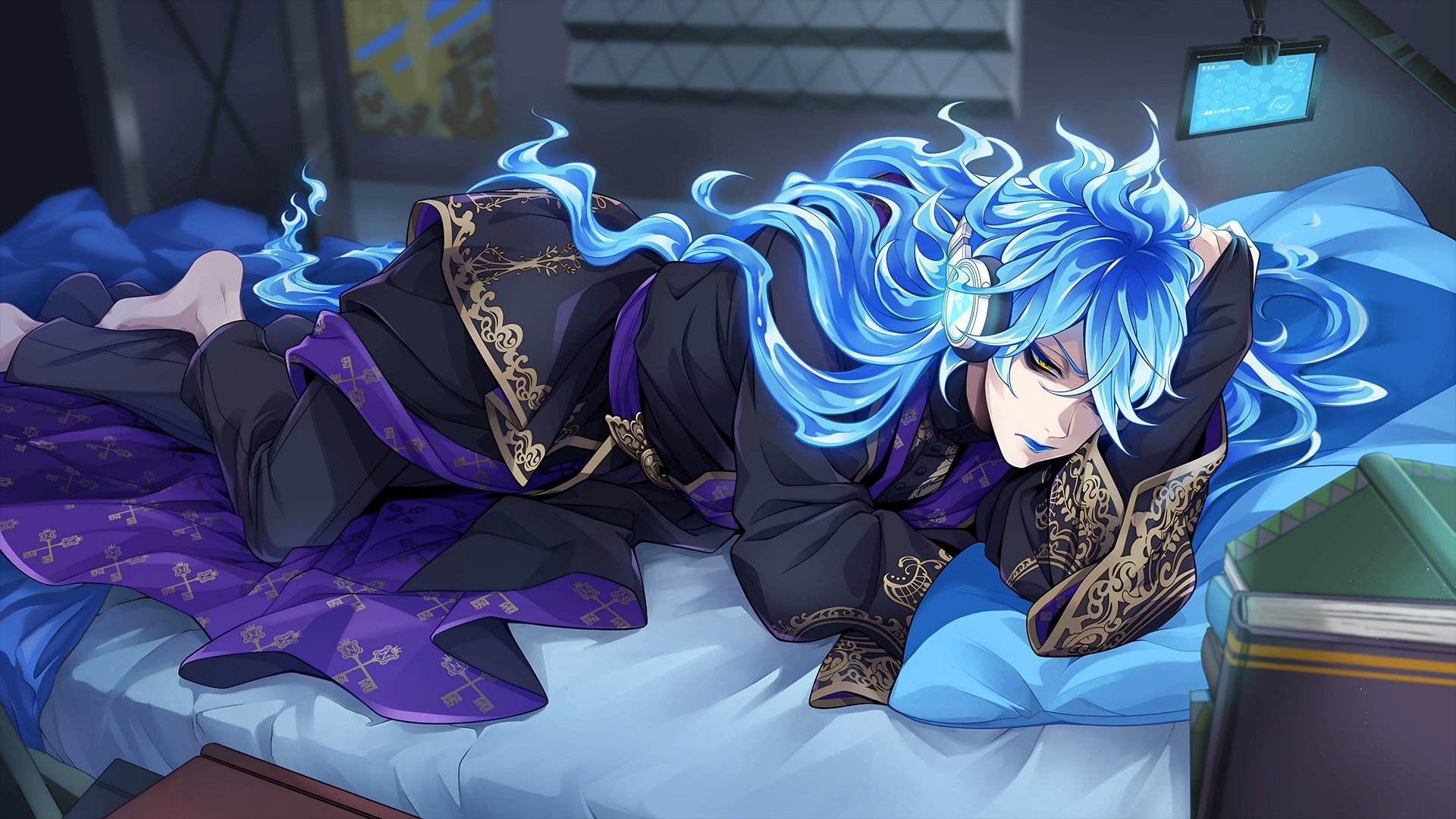 Idia doesn't go outside too much because he dislikes being in crowded places. His little brother often attempted to take him outside, but it was unsuccessful. When he talks about his hobby or other interests, he interacts more with his classmates and other school community members. He frequently uses his iPad to communicate because he tends to stutter while chatting with strangers. Additionally, he exhibits a sense of insecurity about his appearance and is quick to presume that people will be making fun of him behind his back. He would prefer to stay away from social situations because, in general, he anticipates a bad outcome.
Despite all of this, there are times when Idia behaves extremely differently. When he is in-game with someone or communicating with them online, he can chat with them more quietly. Additionally, in stark contrast to his customary manner, he can speak swiftly and energetically about his interests or hobbies. When it comes to his gaming or technical abilities, he can also be quite complacent and frequently views himself as a genius. He looks to be a reasonable member of the S.T.Y.X. team as acting captain because, in contrast to his parents, he is not overly strict and prioritizes getting the job done.
Best Idia Shroud-Inspired Products
1. Disney Twisted Wonderland Glass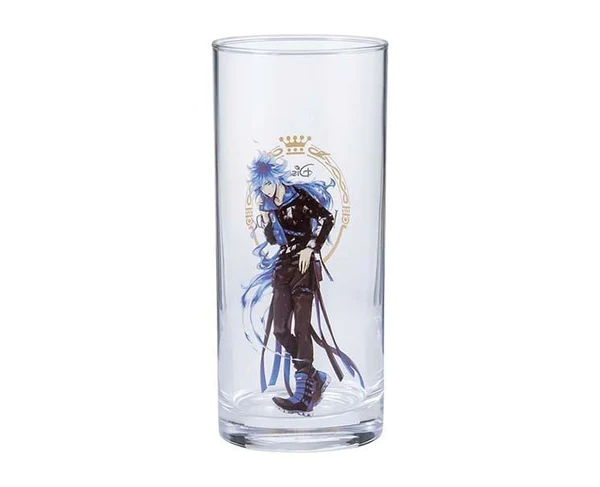 A well-known mobile Disney game in the Japanese style is Disney Twisted Wonderland. Here is a tall Disney Twisted Wonderland Glass with Idia Shroud on it. The color of the drink that was poured may be seen clearly because of its transparent design. Moreover, it has a sleek design; thus, it is excellent for desks and room interiors.
2. Disney Twisted Wonderland Bath Bomb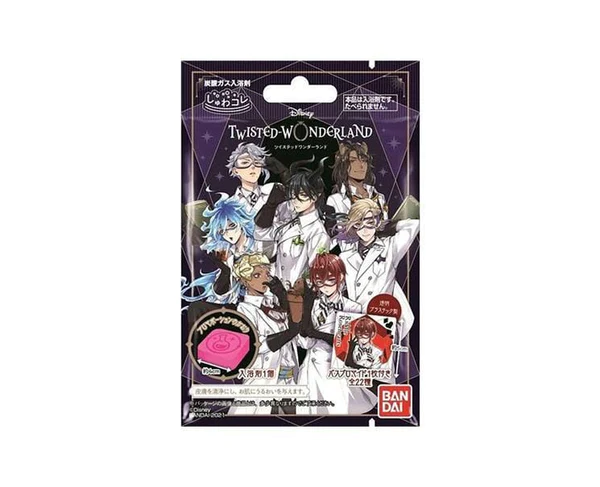 Here is a bath bomb featuring Disney Japan's Disney Twisted Wonderland mobile game. Characters from Twisted Wonderland can be seen on this package of fragrance potion-scented bath bombs. When you put it in your bath, it gives the water a subtle pink tint. Also, a collectible plastic plate featuring a Twisted Wonderland character is included inside the bath bomb. When you order, surprise yourself with a collectible design chosen at random from a selection of 22! Get 1 of 22 different types of collector cards with Disney Twisted Wonderland Bath Bomb.
3. Disney Twisted Wonderland Collection 2 Metal Cards Box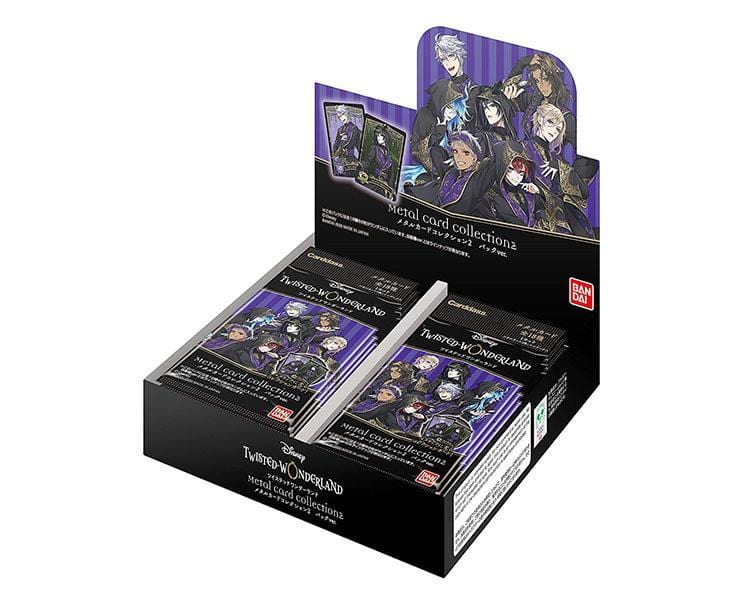 Here is the second installment of the well-known Disney Twisted Wonderland metal card series. Try to collect every one of the 18 cards in the series, which each feature a unique piece of art created by one of the game's key characters. Each of the 20 packs in the Disney Twisted Wonderland Collection 2 Metal Cards Box has two cards and an index. Grab one right away!