In Japan, My Melody is arguably one of the most well-known kawaii characters, ranking right next to Hello Kitty, another Sanrio creation. Many Japanese goods include recognizable white fur, red or pink hood, and long rabbit ears. It goes without saying that My Melody has interests, friendships, a competitor, and a nickname, given how expansive the Sanrio realm is. But who really is My Melody? Read on and learn more all about My Melody and the best collectibles you'll surely love!
Who is My Melody?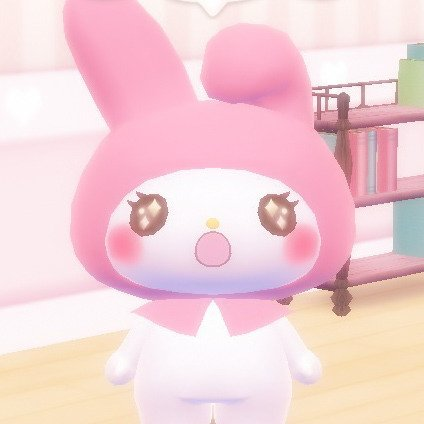 In 1975, Sanrio introduced the character My Melody. She is a well-known Sanrio figure, especially in Japan. Hello Kitty's best companion, My Melody, sometimes known as My Melo, is a white rabbit created by the Japanese animation studio Sanrio. She was portraying Little Red Riding Hood in her television series adaptation of the traditional fairy tale when she made her stage debut. She covers her ears with a crimson (or pink) hood because of this, and it frequently has a bow or a flower on its right side. Her left ear hangs down normally, while her right ear stands up with a white flower with four petals and a yellow center at its base. She smiles widely, has a little yellow nose, and has large, oval-shaped black eyes. She is a very kind and honest young lady. She occasionally dons a variety of pink hoods with different designs for formal events.
Moreover, her favorite food is almond-pound cake, and she enjoys baking cookies with her mother. Her best friend is the well-known Hello Kitty, as well as a sweet little mouse named Flat. Since Hello Kitty and My Melody are both from London and are only one year apart in age, they get along great.
History of My Melody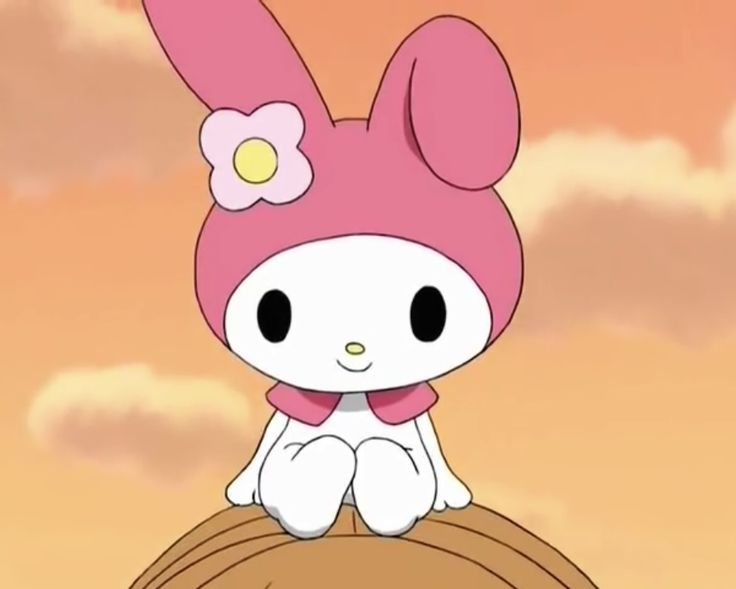 My Melody's history is just as fascinating as Hello Kitty's. In 1975, she made her acting debut in a special Sanrio adaptation of Little Red Riding Hood. Her first piece of merchandise was released that year and did very well in sales. Young girls were particularly drawn to the small hooded rabbit because of her kawaii style, and when kawaii culture exploded, she gained popularity with boys and people of all ages.
My Melody's history and Sanrio's rise to fame can both be linked to the broader diffusion of the "Sanrio trend" or "soft" aesthetic, which was influenced by the "kawaii" part of Japanese popular culture. A young trend in fashion, makeup, and general presentation has been influenced by these aesthetics, which feature pastel colors and adorable creatures. Sanrio's characters all have their own special appeal, but Hello Kitty and My Melody's distinctive good-friendship message and motto of "little gift, big smile" are what have made the firm as a whole so successful. In fact, My Melody became so famous as a Japanese series and video game character as well, so she didn't just maintain her popularity with personalized advertising based-merchandise.
Why is My Melody Sanrio so Popular?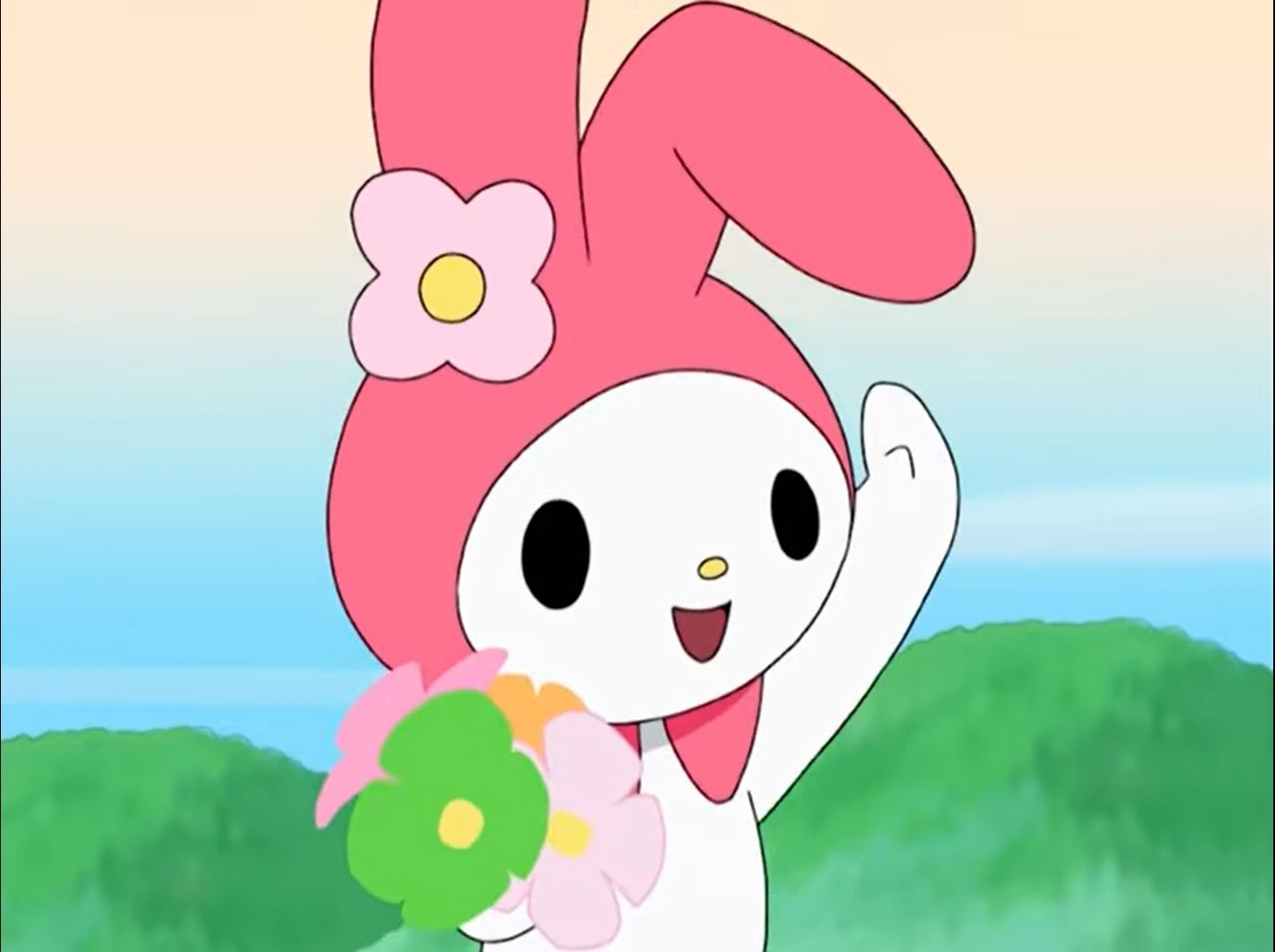 My Melody did more than just keep her fandom alive with kawaii merchandise; she also rose to fame as a Japanese anime and video game heroine. My Melody was a unique series because it didn't heavily rely on other Sanrio characters. In 2005, Onegai My Melody, a TV anime, debuted on television to commemorate the singer's 30th birthday. This also gained popularity and produced a large number of My Melody followers, particularly among primary school pupils. She quickly rose to prominence among middle school girls and was recognized as one of the iconic Sanrio characters.
The anime even served as the inspiration for a few Nintendo DS video games in which she played the lead versus Kuromi, her charming rival. Each game included new characters to the Sanrio universe as well as attractive surroundings. Additionally, it proved that this specific heroine could create success with or without her other Sanrio friends.
Best My Melody Collectibles
Here are the best Sanrio My Melody products, including pens and pencils, My Melody bag and pouches, stationery and school supplies, jewelry boxes and clothing accessories, personal care products, clearance items, and more, which have My Melody designs appears on them that you'll surely adore.
1. Sanrio My Melody Kigurumi Costume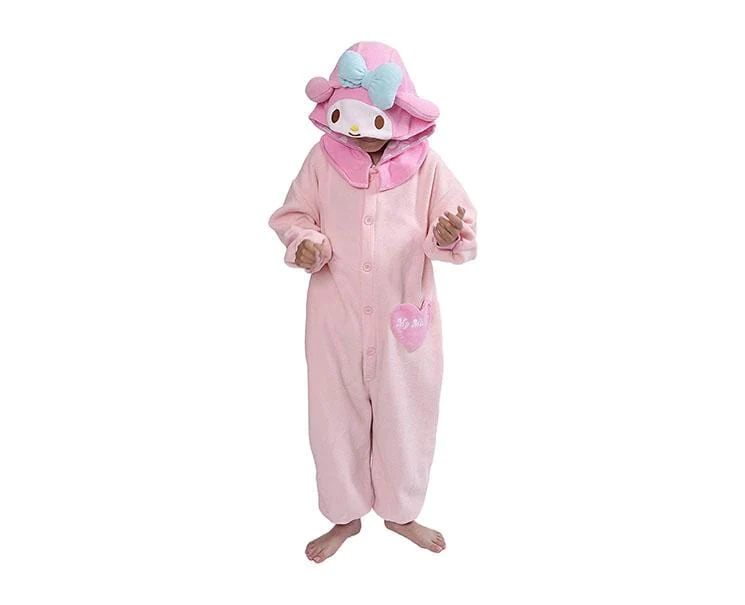 Would you like to prepare an almond pound cake with your closest friends? The Sanrio My Melody Kigurumi Costume covers you! You can dress up in it as your adorable new costume or simply wear it while relaxing at home and making your favorite cookies. This Kigurumi My Melody figure will provide the additional touch of cuteness you've been looking for, regardless of how you wear it! This one is indeed for the most adorable children and is modeled after My Melody's trademark hood! Even the pocket, which is in the shape of a heart, has My Melody's name sewn on it. You'll look incredibly adorable in this combination of elegant pink and white. When you wear this adorable Sanrio My Melody Kigurumi Costume, you can prevent nightmares from ruining your adorable dream.
2. Sanrio Bluetooth Earbuds: My Melody Figure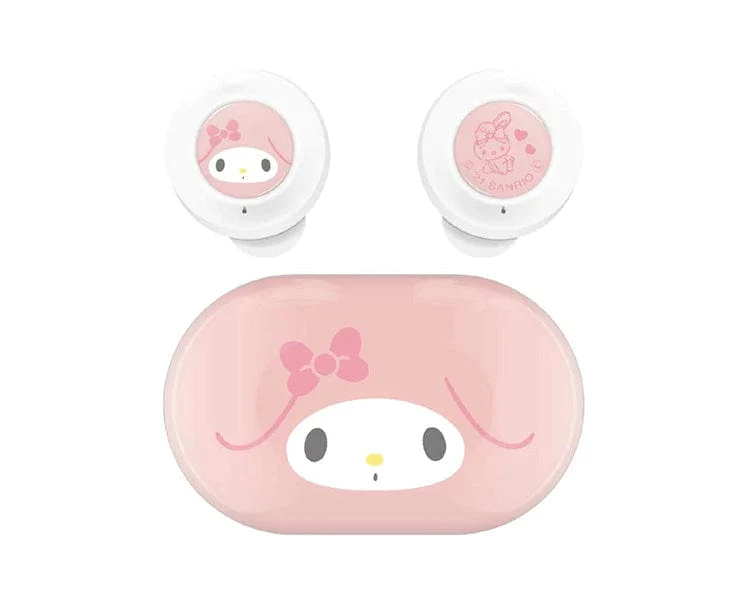 Introducing a pair of stereo wireless earphones decorated with "Sanrio Characters," My Melody Bluetooth wireless earbuds from the Sanrio Japan brand. Enjoy 3 and a half hours of playback time and 100 hours of continuous standby duration with My Melody on a single full charge. Additionally, within 32.8 feet, you may make hands-free calls and enjoy music thanks to Bluetooth wireless technology. Add this to your Christmas wishlist, details product included. Have fun and enjoy some fantastic music with Sanrio Bluetooth Earbuds: My Melody!
3. Reusable Silicon Pocket Straw (My Melody)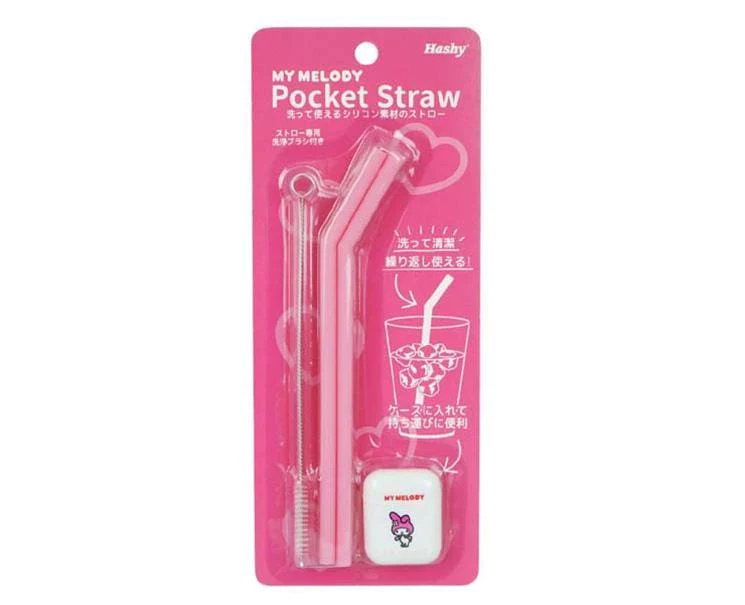 Bring a kawaii, lightweight, washable silicon straw with you with this My Melody Reusable Silicon Pocket Straw! Included are two flexible straws, a straw cleaner, and a cute My Melody straw case. Simply fold up your straw and put it in the silicone flexible straw storage box. It is easy to use and portable. Stop using plastic straws that are only intended for one use and adopt this modern eco-friendly practices.
4. Sanrio Dinosaur: My Melody Plush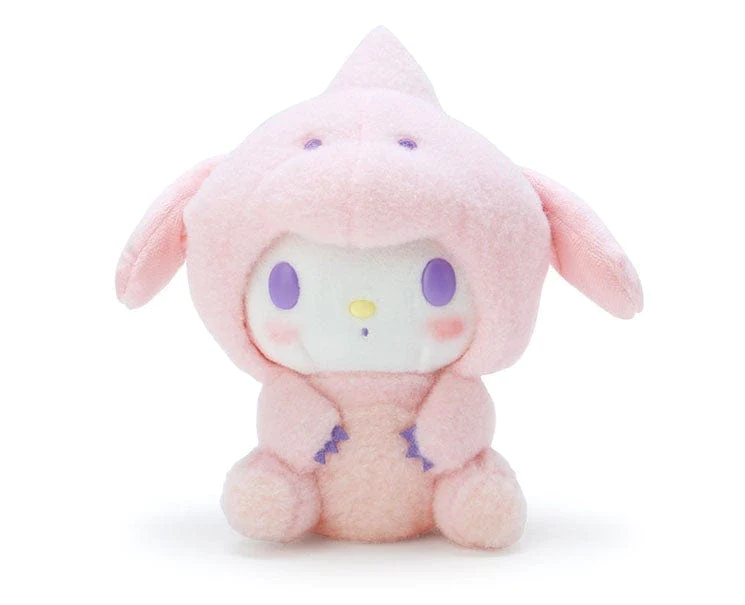 My Melody is just one of the unusual and adorably adorable soft toys that Japan is known for, from cute figurines to plushies, squishies, and gachapons. Hello Kitty's closest companion is a sweet, trustworthy white bunny named My Melody. Here is the most recent Sanrio dinosaur-themed collection. Playing with this adorable My Melody plushie will be fun. This cozy plush toy is made of surface-washable material for simple maintenance. Grab this adorable My Melody plush that is dressed as a dinosaur, perfect as a Christmas and birthday gift!
Shop Sanrio Japan My Melody licensed kawaii and quality plushies, snacks, and more. A huge collection of the cutest My Melody Japan exclusive collectibles, only available at the Sugoi Mart's My Melody Collection. Sugoi Mart site offers standard shipping methods and international delivery available to 150+ countries. You can ensure delivery at its best around the world at the Sugoi Mart website! Rates vary based on order total. Let's stay in touch! We'll let you know about your order tracking, third-party services, helpful links, reviews, the latest purchases, new releases, and exclusive offers direct to your inbox! Sign up now!