Demon Slayer quickly becomes one of the most popular anime series ever after its 2019 debut. It's all due to the outstanding performers and fantastic plot. Demon Slayer features a vast cast of characters, including demon slayers and evil demons with remarkable blood demon art abilities and humans skilled in the art of slaying demons equipped with bright red nichirin sword. There's no denying that Demon Slayer has grown into one of the most popular media brands because of its vibrant, colorful style and endearing characters, for which you can't help but root, especially its main character, Tanjiro Kamado. Tanjiro has established himself as one of the most well-known anime main characters in history as the protagonist of Demon Slayer. He is known to be a kind person by nature but a feral beast when it comes to combat. He loves and cares for his family and friends and has a strong desire to look after them. Here's a comprehensive guide to know more about Tanjiro Kamado and a list of interesting facts you'll love to know!
What is Demon Slayer?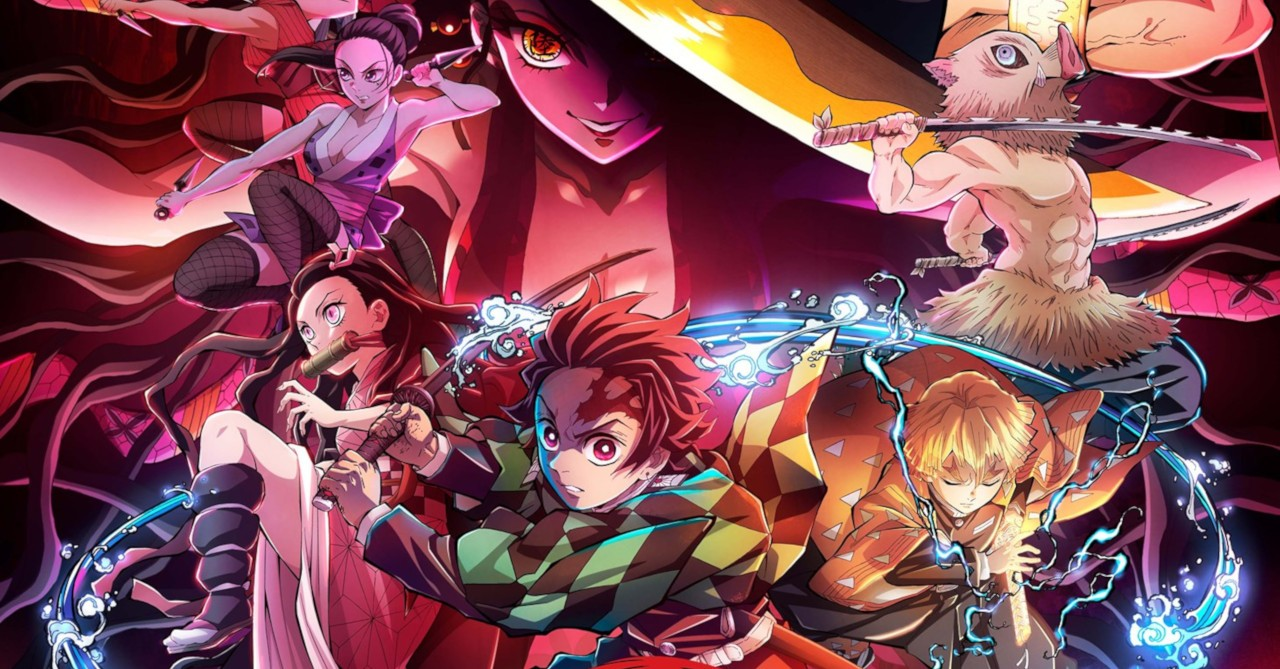 If this anime series is new to you, you're in for a treat. An anime called Demon Slayer: Kimetsu no Yaiba (Blade of Demon Destruction) was made based on the well-known Japanese manga series made by author Koyoharu Gotouge. The animation received its own movie due to its rapid climb to recognition; this movie became the most financially successful anime ever produced. It follows a young Tanjiro fights demon while on his quest to avenge his family's murderers and to locate his younger sister Nezuko, who the film's main antagonist, the demon king, Muzan Kibutsuji turned into a bloodthirsty demon.
In addition to seeking vengeance, Tanjiro seeks a cure for his sister's demon curse. Later, he gets accepted into the Demon Slayer Corps, and while traveling, he meets new friends. Both Nezuko and Tanjiro experience significant physical and psychological changes as they approach their objectives. During the series, the siblings and their ragtag group face several perils. It's not always difficult, though! Characters from Demon Slayer demonstrate how the human spirit can persevere in the face of extreme hardship.
Who is Tanjiro Kamado?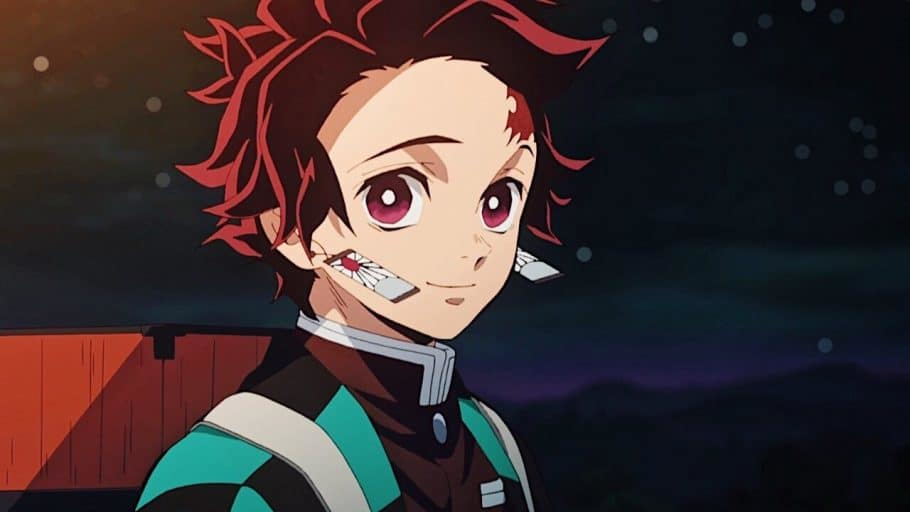 Tanjiro Kamado is the Demon Slayer series' main protagonist and most accomplished swordsman. He uses two extinct breathing techniques, water breathing, and sun breathing, both of which he executes flawlessly. Tanjiro is portrayed throughout the entire series as a fearless fighter who never gives in to an opponent. His heightened superhuman skills, which include his keen senses and tactical mind, give him an advantage over the demons in combat. He is also a skilled demon slayer corps and can outwit opponents and catch them off guard. His rapid strikes and cleverness have typically kept him from falling, thus the ability to kill many strong demons. Tanjiro continued to advance in his training, becoming stronger and stronger. In fact, he was able to beat one of his first demon encounter, Enmu, a lower-rank demon, after mastering the total concentration technique, which enhanced his skills.
What does Tanjiro Kamado Look like?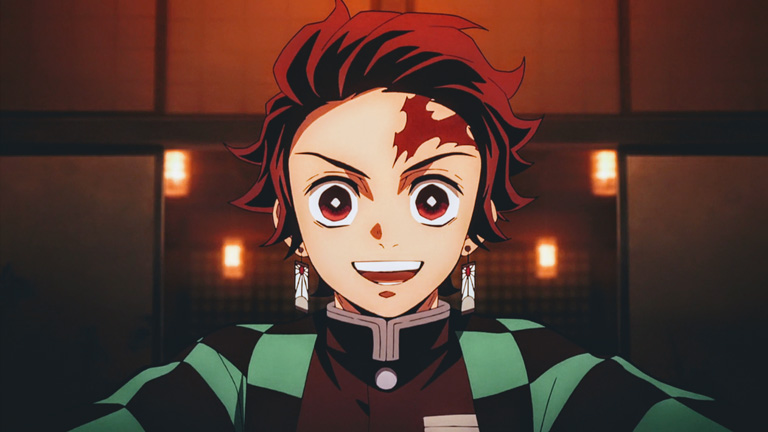 Tanjiro is a young man of ordinary height with a muscular, athletic body and fairly tanned skin. His big, dark crimson, very gentle eyes have white pupils, and he has a dull pink gray color hair that is combed back to reveal his forehead. Also, he has a scar that was first noticed when his mother took him to witness his father perform the Hinokami Kagura dance. It is located on the upper left side of his forehead. It was said that he got the scar where he shielded his younger brother from a falling brazier. Before his battle with the Hand Demon during the Final Selection, the scar resembled more of a scrape; however, it soon changed into his Demon Slayer Mark, a flame-like pattern.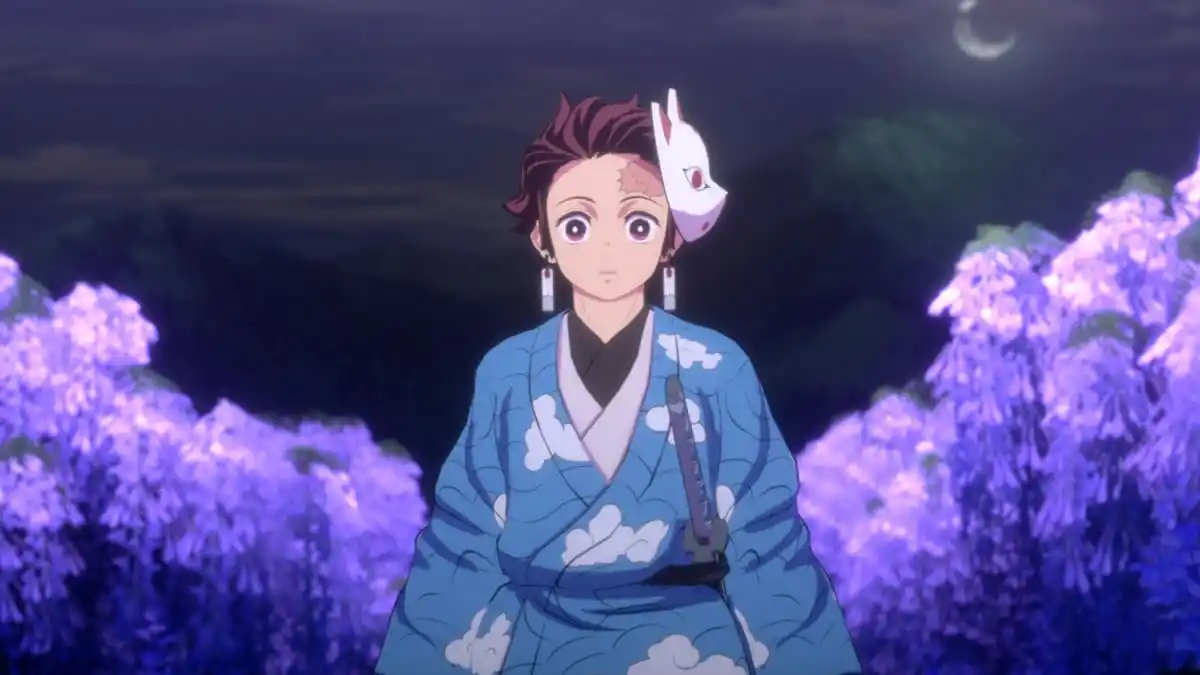 Tanjiro initially makes an appearance wearing a black and seafoam green patterned haori over a white robe and black leggings. On rare occasions, he can be seen wearing a turquoise scarf and having white bands looped around his calves. Also, he has a distinctive set of hanafuda earrings that depict the sun rising over a mountain. In addition, he wears his hair back in a bun or short ponytail; as he trains with Sabito and Makomo, his hair eventually reaches his shoulders. Tanjiro dresses similarly to Sakonji in the Final Selection, with a black pantsuit and a blue kimono with a cloud pattern. His hair is very short and has been that way ever since, yet he still wears his hanafuda earrings.
After becoming a Demon Slayer, Tanjiro dons the typical Demon Slayer outfit, which includes a dark-brown gakuran jacket, a white belt, baggy pants that extend into tabi socks, a pair of red-strapped, and white cloth bands wrapped tightly around his calves to resemble kyahan, all of which are worn underneath his distinctive checkered haori. They go during the day carrying a large wooden box on his back that belonged to Sakonji Urokodaki and is where his sister sleeps.
History of Tanjiro Kamado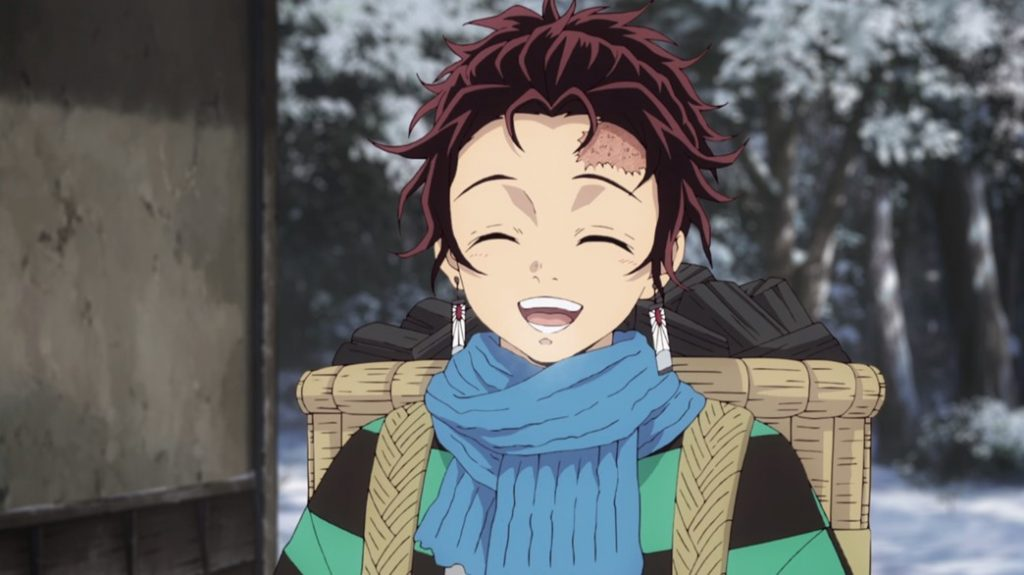 Tanjiro Kamado was born on a mountain as the oldest child of charcoal traders Kie and Tanjuro Kamado. He is the oldest son in the Kamado family. His mother, Kie Kamado, looked after the family while his father, Tanjuro Kamado, sold charcoal. He has five additional younger siblings, along with Nezuko, Takeo, Hanako, Shigeru, and Rokuta. Despite their different ages, Tanjiro and Nezuko are close. Despite not living in luxury, the family was happy and showed one another a lot of love and kindness. Tanjiro was responsible for selling charcoal in the surrounding town to support his family after learning how to burn coal as a young child. The fact that the villagers were able to recognize him and constantly sought his assistance suggested that he appeared to be a frequent visitor to the area. Tanjiro losing hid family inherited the idea that he should be tough and handle any difficulties that might arise.
Additionally, Tanjiro would frequently see his father perform the Hinokami Kagura, a ritual dance that was passed down through the family's generations, along with a set of hanafuda earrings. Tanjiro's father significantly impacted him and served as his teacher for the dance fundamentals. When Tanjiro was old enough to dance in place of his waning father, he discovered that the proper breathing techniques would enable him to clear his mind, enter a plant-like state, gain access to the transparent world, and be able to fight the upper-rank demons.
How strong Tanjiro Kamado is?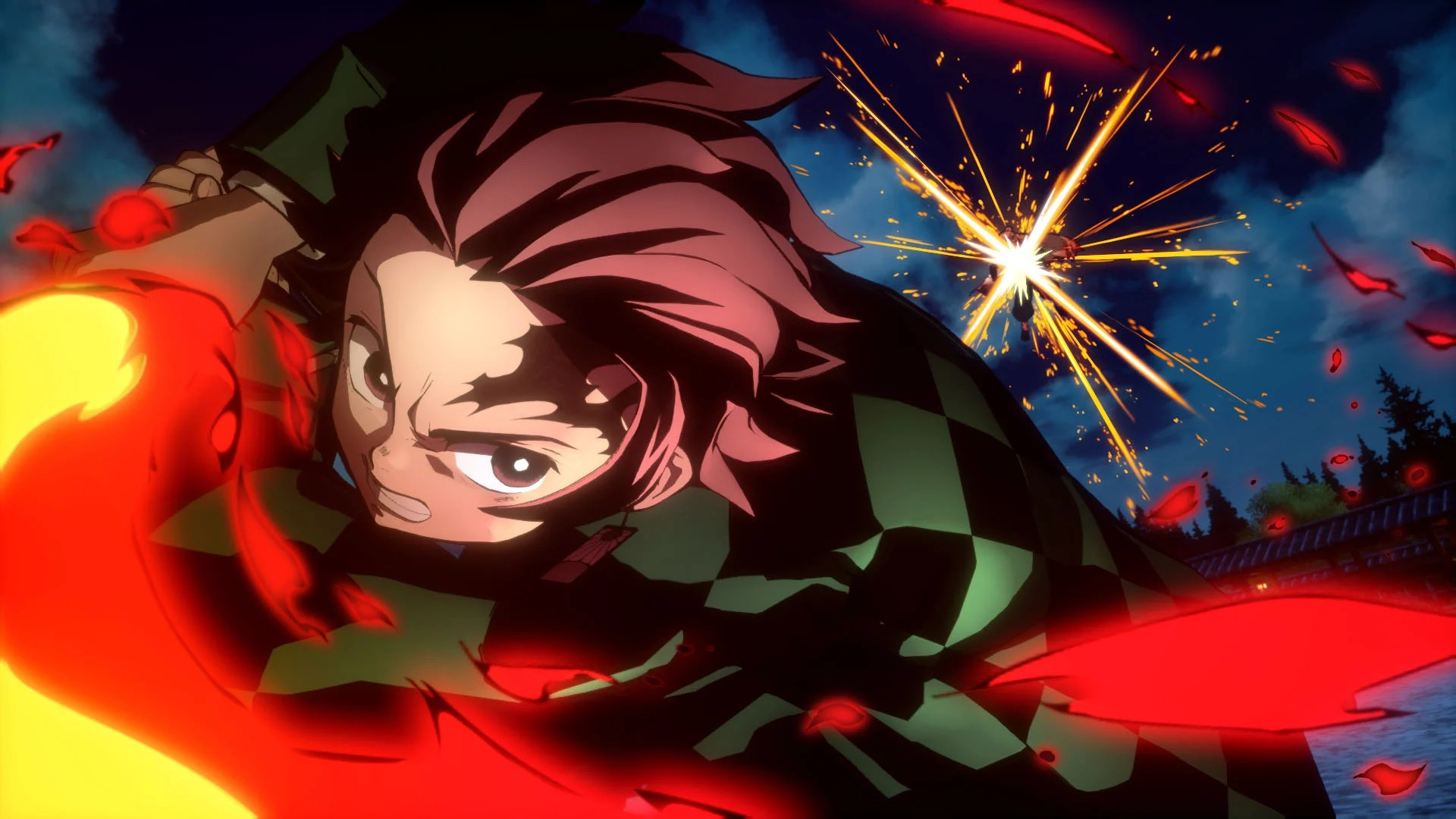 When Tanjiro was a little boy, his late father introduced him to the Hinokami Kagura method, and he was already quite strong and adept in combat before he joined the Demon Slayer Corps. He even has the ability to detect even the faintest fragrance over great distances, thanks to his enhanced sense of smell. Sakonji Urodaki was able to hone Tanjiro's potential strength and speed in Sagiri Mountain. As the series continues, Tanjiro gains the power to use special skills like the transparent world and the capacity to predict an enemy's assault by analyzing their blood flow and muscles. Tanjiro can also quicken his movements thanks to this power. Additionally, he has a strong fighting spirit, heightened sense, excellent stamina, endurance, and reflexes. He might even be considered one of the strongest of the main Demon Slayer characters. Here are some of Tanjiro's strengths:
Enhanced Strength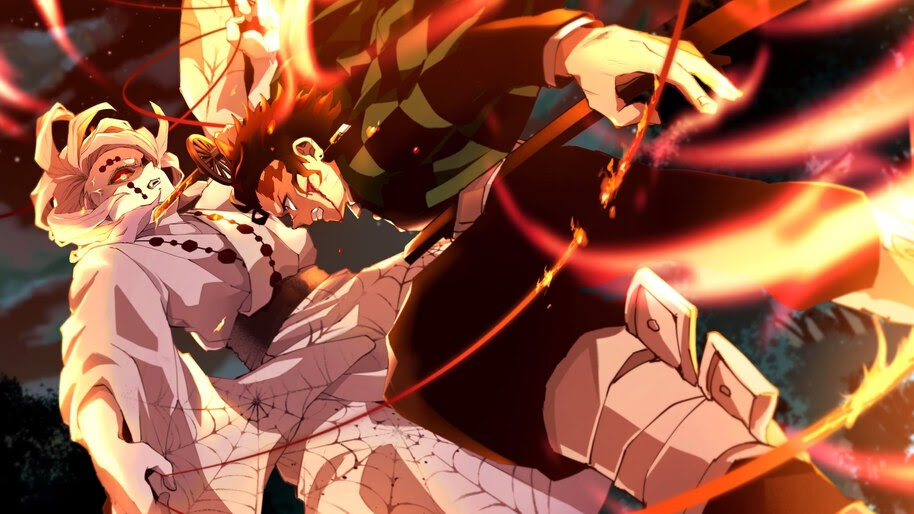 As a result of his training at Mount Sagiri, Tanjiro possesses superhuman arm and leg strength and has shown how to effectively employ it by leaping over the enormous Hand Demon and scaling buildings easily. Tanjiro also carelessly broke Genya's arm and Inosuke's ribs with a single punch, sending the latter flying. He could cut through huge boulders and entire trees with his katana. Tanjiro can perform hundreds of push-ups at once while exercising and various other workouts that focus on building strength. He was demonstrated to be able to handle numerous huge boxes with ease while posing as a courtesan.
Keen Sense of Smell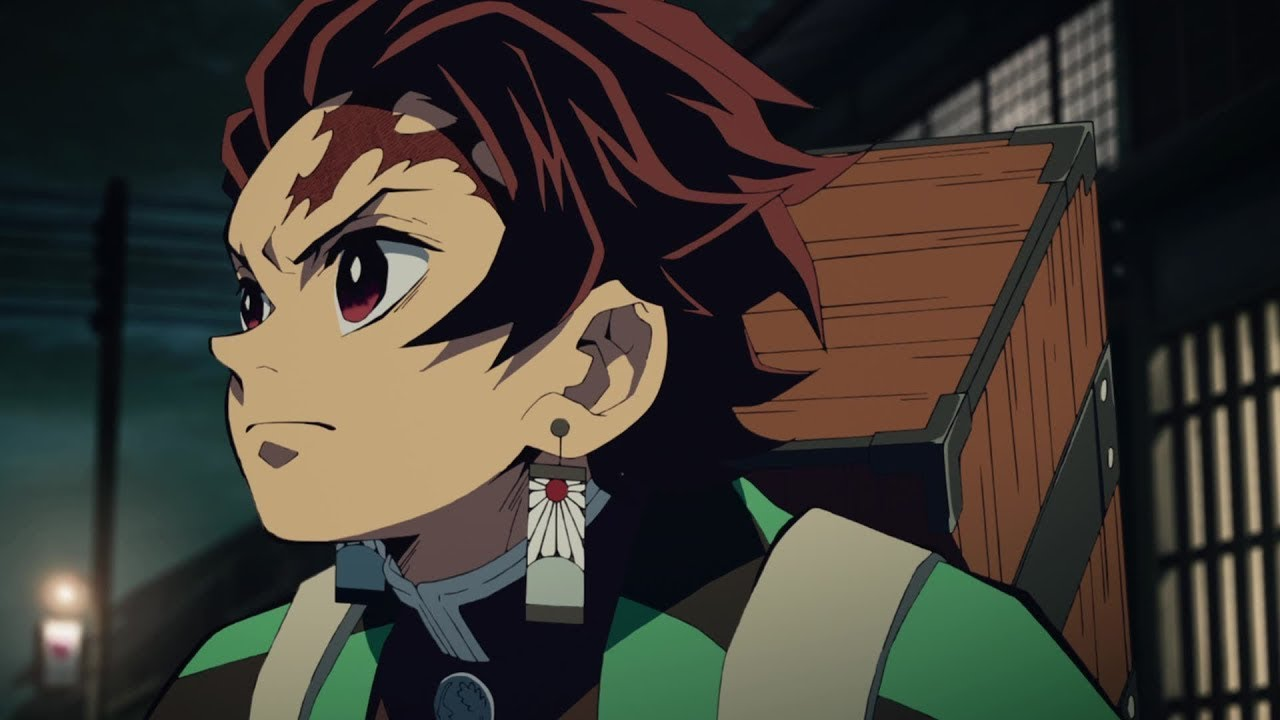 Tanjiro has an incredibly keen sense of smell that borders on superhuman levels. Tanjiro was well-known in a hamlet even before he was a Demon Slayer for having an incredibly keen sense of smell comparable to that of dogs. He has the uncanny ability to detect even the faintest scents and pinpoint their whereabouts over great distances. It is potent enough for him to detect the "opening thread," the brief gap in an adversary's motion that gives him a chance to attack.
Rockhard Skull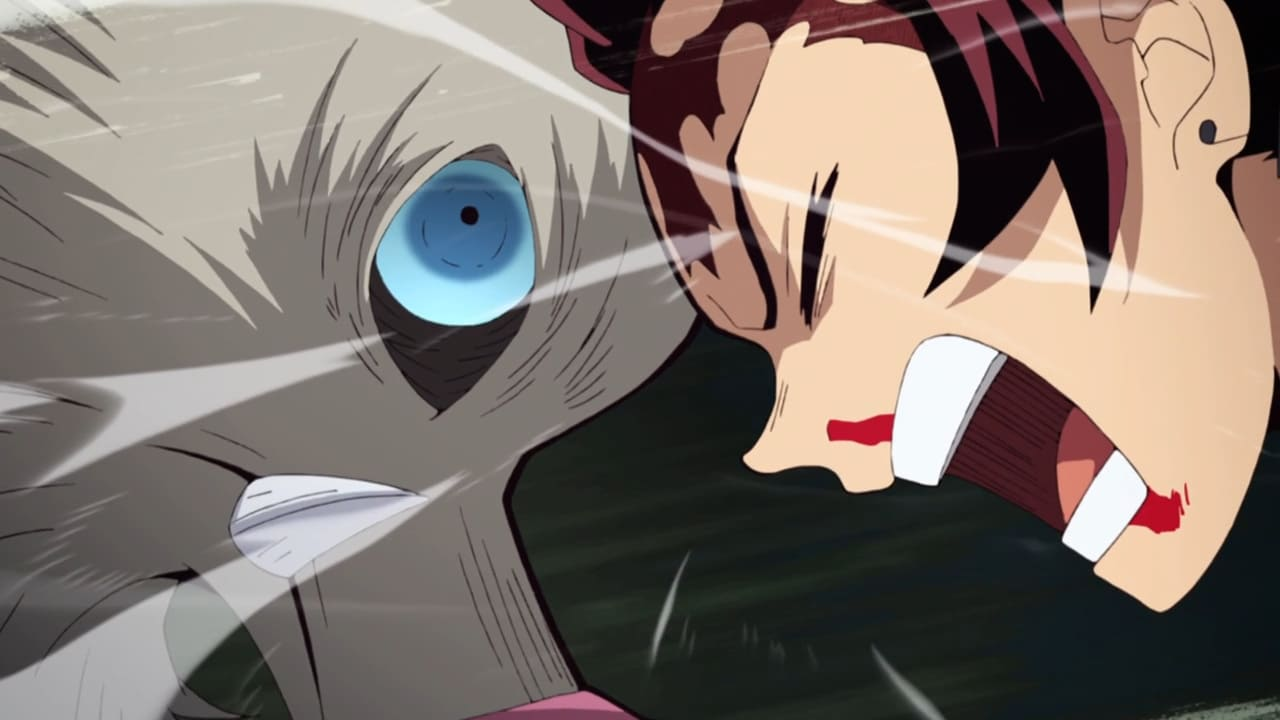 In some circumstances, Tanjiro can head-butt the opponent hard enough to stun them or knock them out completely, sometimes even causing their head to bleed upon impact. Tanjiro managed to head-butt the Temple Demon twice in a row without being stunned, demonstrating his ability to do so more than once. The Temple Demon compares Tanjiro's naturally strong skull to a rock. Additionally, Tanjiro head-butted the Wind Hashira, Sanemi Shinazugawa, after temporarily stunning him, impressing the other Hashira with its durability. Tanjiro also used this to temporarily stun Gyutaro, Upper-Rank Six, and took advantage of the opportunity to gain the upper hand over him. The full force of this hard skull attack is shown to cause a delayed concussion, while Tanjiro suffered no backlash.
Combat Intuition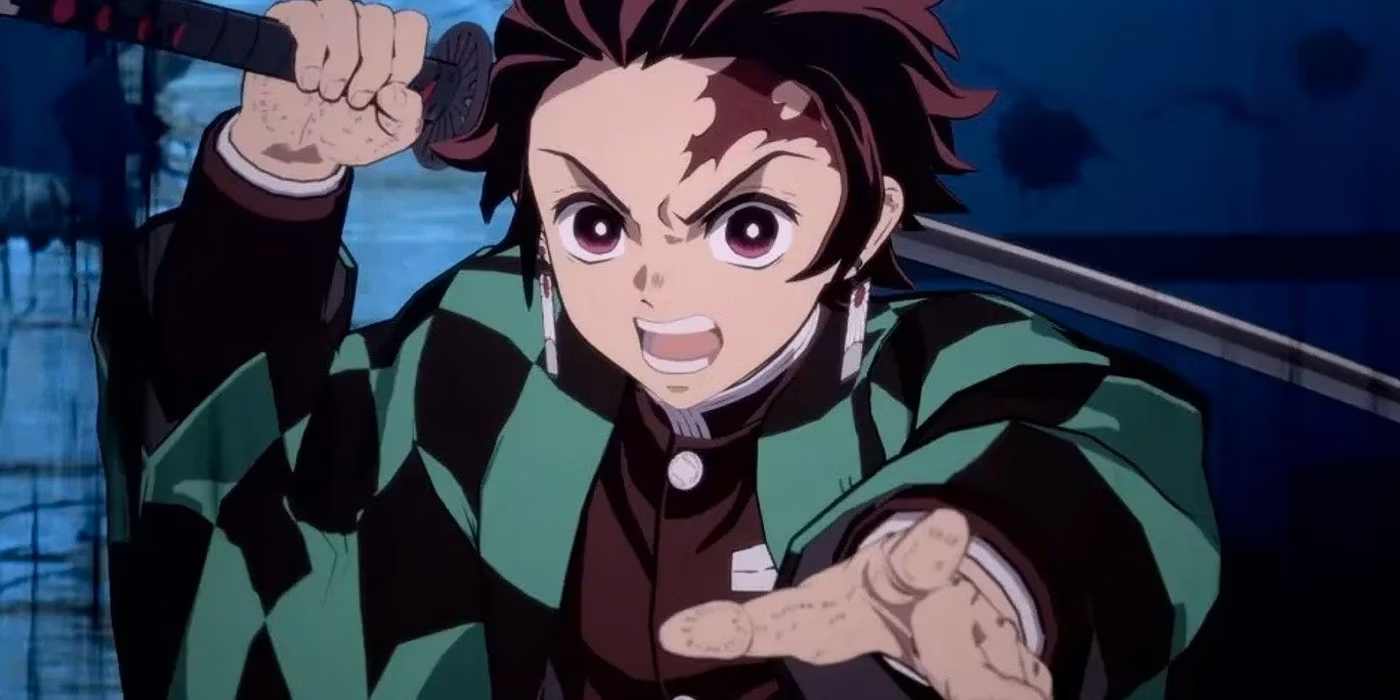 Giyu made a note of Tanjiro's combat intuition during their first confrontation when the latter skilfully devised a strategy to take Giyu by surprise by charging at him while concealing the fact that he was unarmed and then finishing him off with a hatchet he had earlier tossed into the air. Giyu was nevertheless quite pleased with Tanjiro's strategy, especially given that he was a rookie at the time, even if the attack failed. In addition, despite never having studied martial arts, Tanjiro demonstrated skill in hand-to-hand combat, which allowed him to compete and quickly adjust to Inosuke's animalistic unarmed fighting style.
Incredible Stamina & Endurance

As Tanjiro had to practice in a mountain with little to no oxygen for several days, dodging mines, sprinting and crossing through it up and down, and strengthening his swordsmanship skills and body while under these trying circumstances, it became clear that he had remarkable stamina and endurance. After he learned the Hinokami Kagura, the same Breathing Technique that enabled his sickly father to dance until dawn in the snow, his stamina was significantly improved. Moreover, having acquired Total Concentration, which allowed him to push himself physically 24 hours a day, he further increased his stamina and endurance. Despite having just about reached his life limit, he was able to reenter the battle with Daki and Gyutaro. 
Tanjiro Kamado Breathing Styles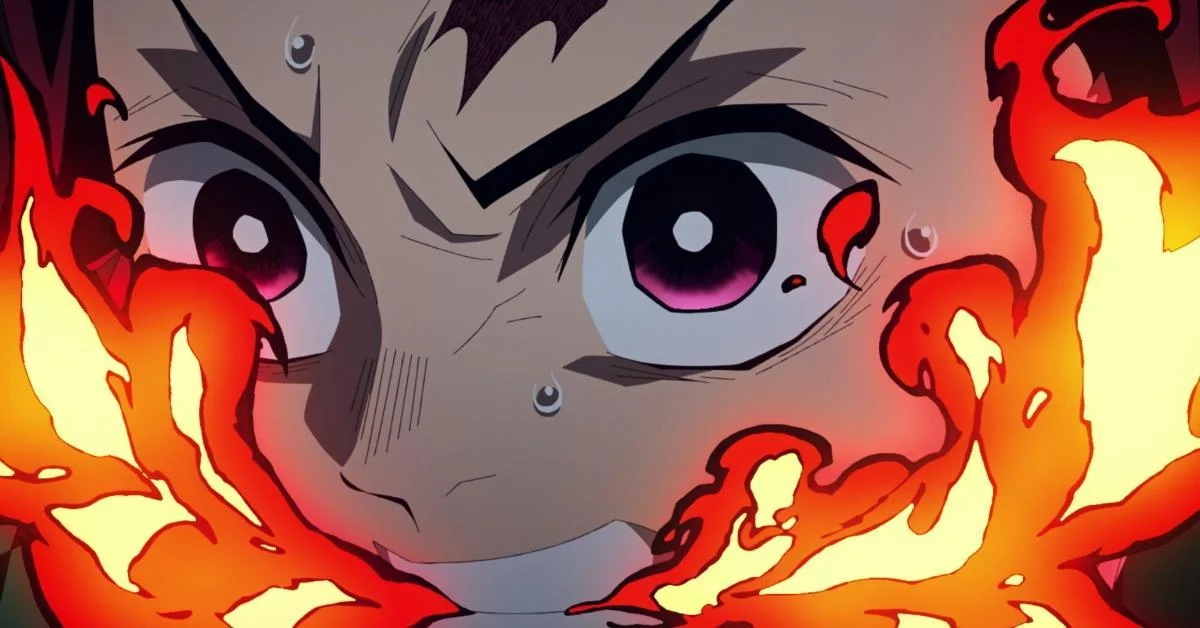 Breathing techniques are essential for the Demon Slayer Corps; without them, they would struggle mightily to defeat demons. All breathing patterns are claimed to have descended from Sun breathing, including those that imitate elements like water, flame, and wind. A Demon Slayer can unleash a strong attack on their adversaries by breathing while using their weapon. Total Concentration Breathing is when a person uses a breathing pattern to inhale the most oxygen possible. This has a number of advantages for the person doing it, including enhanced physical and mental capacities. Moreover, it enhances wound healing abilities, slowing down the circulation of poison and improves Tanjiro's strength, speed and agility.
Water Breathing Technique
Tanjiro's first breathing technique was Water Breathing, which he learned from Sakonji Urokodaki, a former Water Hashira, and Water Breathing Cultivator. He became incredibly skilled at it, allowing him to challenge two of the Twelve Kizuki, Rui and Enmu. Tanjiro chose the Hinokami Kagura as his primary breathing style even though his physique wasn't built for water breathing. Despite this, Tanjiro has stuck to what he was taught, mixing Water Breathing with the Hinokami Kagura because of the strain it puts on his body and allows him to move for longer periods and deliver strikes that are more powerful than when he uses Water Breathing alone. Tanjiro also employs a few more water-breathing techniques, such as:
First Form: Water Surface Slash, which enables him to produce a focused, deadly slash. He soars into the air and transforms into his second form, the Water Wheel, where he spins while unleashing an assault. The Second Form: The enhanced, Lateral Water Wheel: releases a horizontal spin instead of a vertical one. Third Form: Flowing Dance is a flowing, winding attack that slices anything in its path, and ultimately the Fourth Form: Striking Tide, is a twisting assault that consists of several slashes.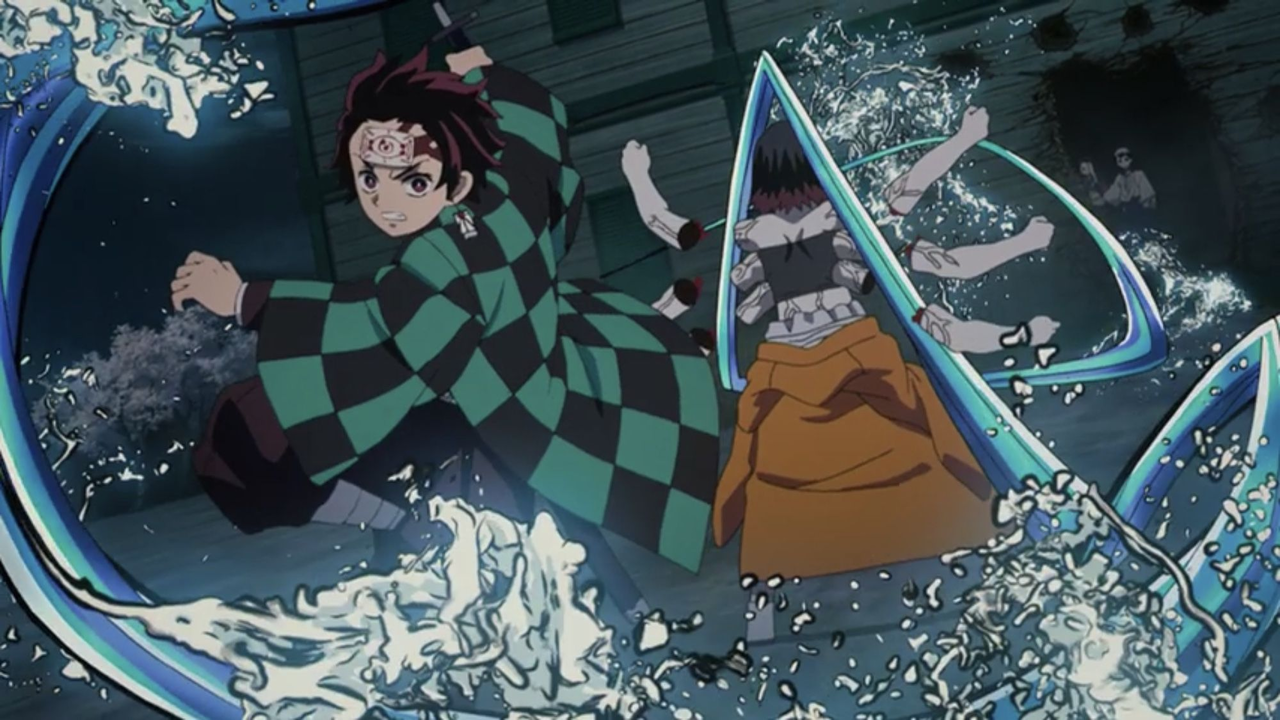 This is followed by the Fifth Form, Blessed Rain After the Drought, also called the "sword stroke of kindness," which inflicts minimal to no suffering on the adversary. Sixth Form: Whirlpool is an air whirlpool caused by a whirlpool-style attack. Next is the Drop Ripple Thrust, seventh form: a swift and accurate sword strike on the opposition. Eighth Form: Waterfall Basin - an attack used to slash an opponent vertically. Ninth Form: Splashing Water Flow - a footwork style of landing on feet technique. And the Tenth Form: Constant Flux, a flowing attack that assumes the appearance of a water dragon and is a potent strike. These are only a few of the many skills Tanjiro possesses.
Hinokami Kagura Breathing Technique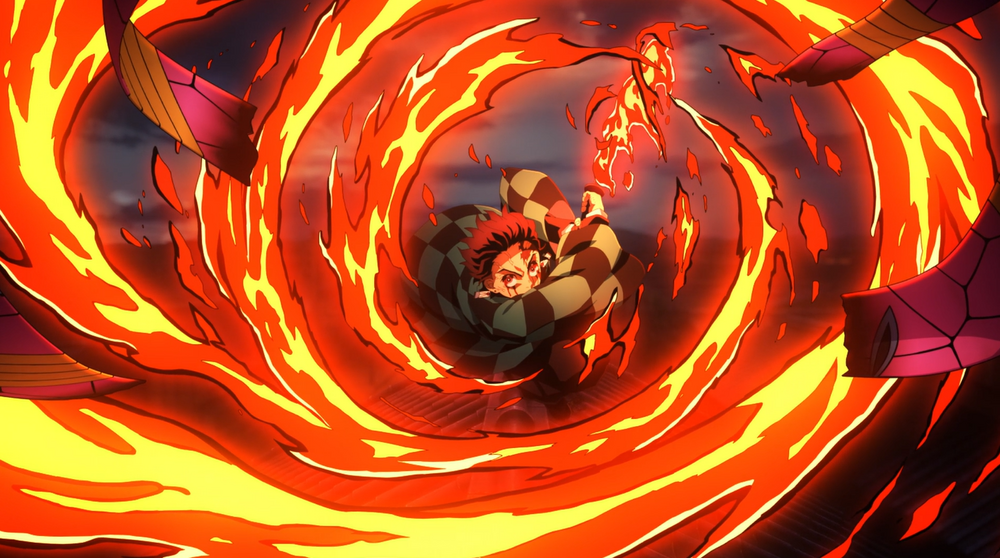 Tanjiro remembered his father had taught him this breathing technique during his near-death experience while fighting Rui. The memory of Tanjuro's dance results in Tanjiro performing the Sun Breathing Technique or the Hinokami Kagura. Tanjiro loses his sense for a while because his body was not physically able to handle the strain that using the breathing style put on him at the time. But he persevered through many hardships and eventually master it to fight demon in upper ranks. Tanjiro was able to recall how Yoriichi and himself had slightly different wrist angles, foot movements, and breathing rhythms. Tanjiro was able to fix his own ineffective movements as a result, and he also learned how to use the alleged thirteenth Sun Breathing technique. Tanjiro awakened the Hinokami Kagura into the fabled Sun Breathing when he fully watched the Thirteenth Form performed by Yoriichi Tsugikuni.
This Sun Breathing Technique is one of the most potent breathing techniques and is thought to be the mother of all breathing techniques. This breathing technique is passed down down the generations of the Kamado family, with the father teaching the move to their son. In the new year, the chosen Sun Breathing practitioner performs a ritual dance in homage to the Fire God. It will be no surprise that once Tanjiro trained and masters this power in Demon Slayer, he will surely soar to incredible heights. 
Sugoi Mart's Demon Slayer Collection
If you enjoy anime, it's likely that you've watched and fallen in love with the current anime sensation "Demon Slayer." Demon Slayer, also known as Kimetsu No Yaiba, is becoming more well-liked outside of Japan. Due to its increasing popularity, a ton of shops in Tokyo and international online stores are now manufacturing and storing beautiful Demon Slayer items that you must have! If you want to get your hands on the best Demon Slayer merchandise, look no more! The Sugoi Mart Demon Slayer collection is what you need! Here are some of the best items you can collect!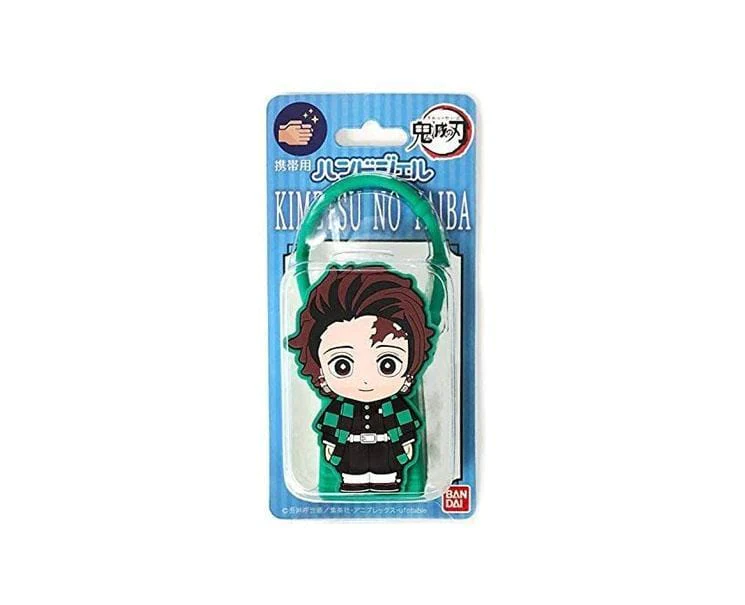 This hand sanitizer with a Demon Slayer theme will keep your hands germ-free! Tanjiro from Demon Slayer is featured on this miniature bottle of hand sanitizer. The body of the bottle is composed of sustainable materials that are safe to use in hot summer situations and are not easily broken or faded. It comes in a handy Tanjiro-shaped bottle with a rubber clip that allows you to hang it on your backpack. Get yours now!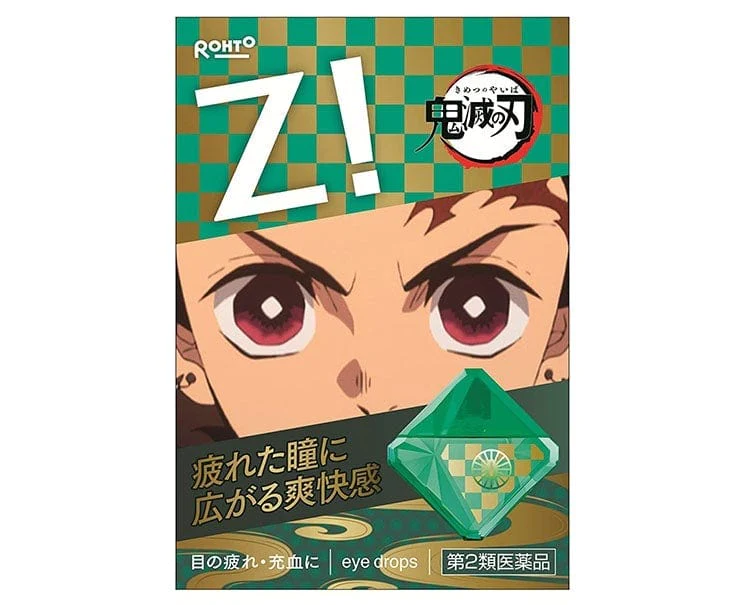 Keep your eyes healthy with this box of eyedrops featuring Tanjiro Kamado, the main character from the renowned anime series Demon Slayer. Rohto is one of, if not the most, well-known brands of eye drops in Japan. This one, which features Tanjiro, was made available in conjunction with Demon Slayer. These drops give you a feeling of renewal and are good for your tired, sore eyes. It features zinc sulfate hydrate, which lessens irritation brought on by UV exposure! The container's "free-angle nozzle" allows you to apply the cooling and revitalizing eyedrop solution at whatever angle you need; it is recommended to use 3-5 drops at a time, 5-6 times per day.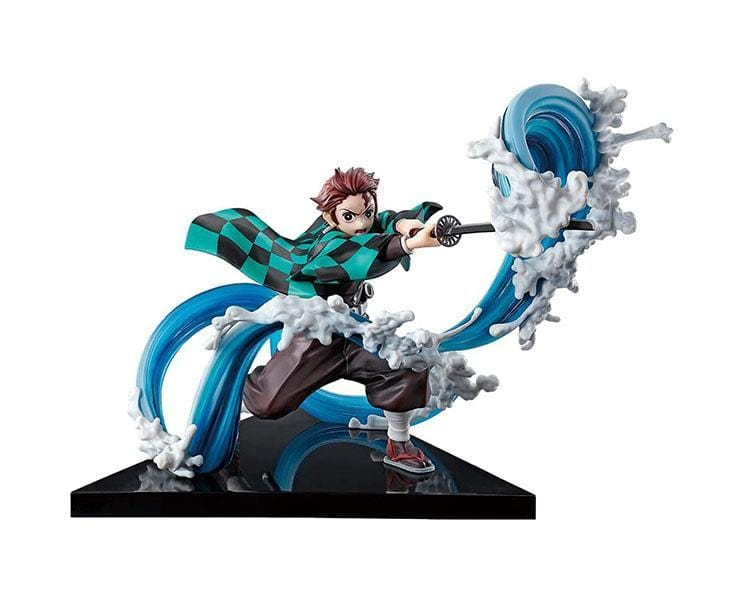 The Demon Slayer: Kimetsu no Yaiba Tanjiro Wave Figure is the ideal figurine to represent your devotion to Demon Slayer: Kimetsu no Yaiba, unquestionably the most well-liked manga and anime series in Japan. Not only is the story's protagonist a teenage coal vendor who transformed into a Demon Slayer, but he also stands out with his technique. Tanjiro appears to be engulfed by a wave of the Water Breathing Technique in this Demon Slayer: Kimetsu no Yaiba Tanjiro Kamado Figure. This reference to his ability to breathe water-style while using his sword to battle demons will be recognized by fans of Demon Slayer: Kimetsu no Yaiba. Of course, his checkered green and black Hanten coat, one of the most recognizable designs in all of Japan right now, has received special attention. Kick off your Demon Slayer: Kimetsu no Yaiba figure collection with this stunning portrayal of the main character!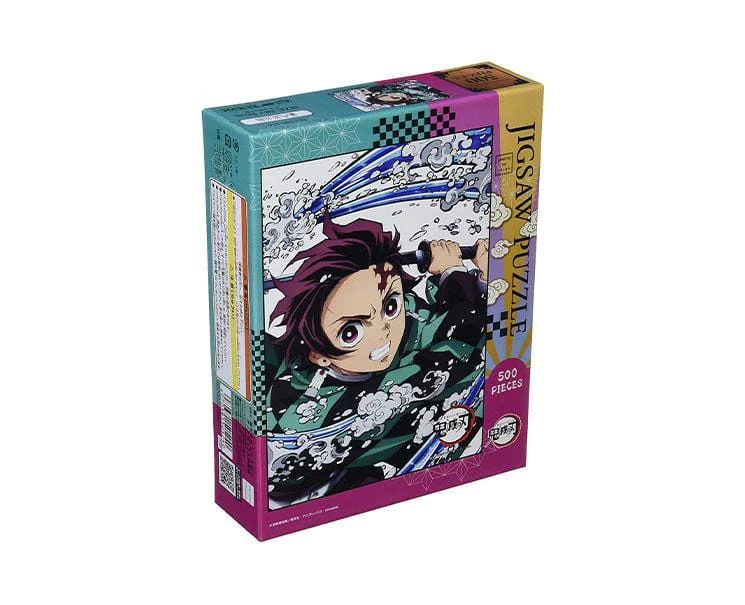 The Tanjiro water breathing technique is used in this puzzle. It has 500 pieces, a tray for keeping the pieces organized while assembling the puzzle, and when it's finished, it looks like a canvas artboard that can be mounted on a wall. Get yours now!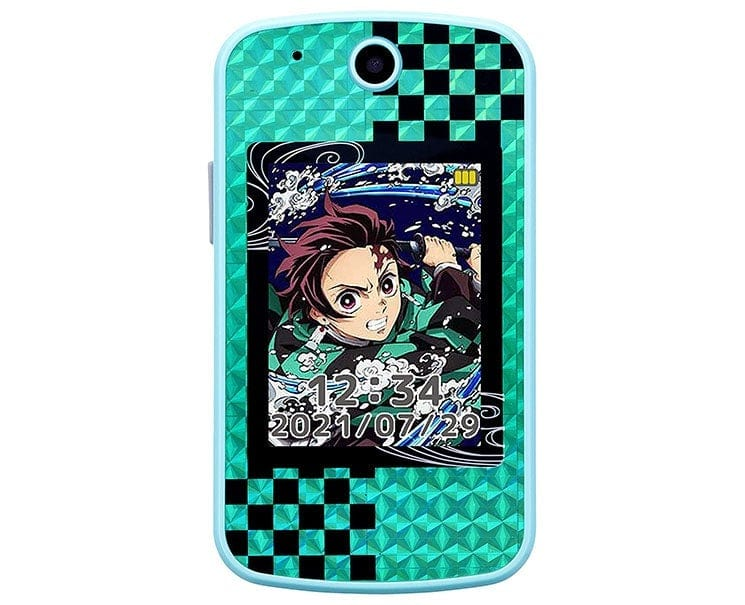 If you enjoy Demon Slayer, don't miss out on this one-of-a-kind item. A smartphone game for youngsters is called The Demon Slayer POD. Despite being aimed towards children, this toy includes many functions that are identical to those of a real smartphone: It has front- and rear-facing cameras for taking images and has pre-installed backgrounds so you can shoot pictures with the characters from Demon Slayer. Additionally, there are over 160 lines of text and voice messages from 42 different personalities for you to enjoy. Fun games are also already included. Last but not least, this phone also doubles as an educational toy. Children can try learning math, reading, writing, the Japanese alphabet (katana), programming, and even English. Get this lovely Tanjiro POD now!