Have you ever imagined what a silicone music note might sound like if its cheeks were pinched and the sound was released? Pick up the Otamatone and wonder no more! The Otamatone is a unique instrument with a sweet silicone face and quality analog synth tune that has gained steadily increasing levels of online popularity. But if you want to comprehend how this odd Japanese toy functions and why it has developed into such a tremendous social phenomenon, there are many layers to peel back. Without further ado, let's explore the bizarre world of the Otamatone in Japan and learn more about what makes this instrument so intriguing.
What is Otamatone?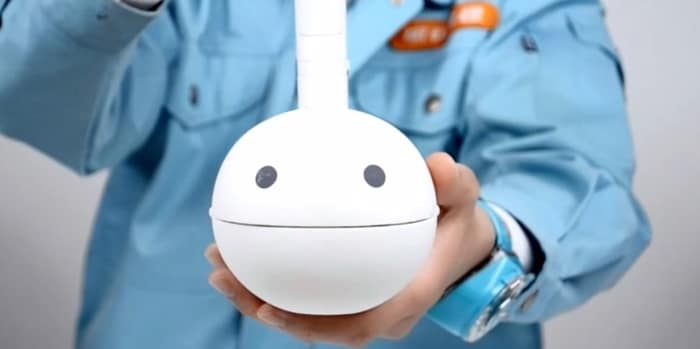 Otamatone is a two-handed synthesizer instrument that was created in 2009 by the Japanese toy manufacturer CUBE Works in association with the creative collective Maywa Denki. The term "Otamatone" literally translates to "hand sound" since it is made up of the words "oto," which means "sound," and "mato," which means "one's hand." This Japanese electronic musical instrument has a smiling face and is formed like a musical note with head and tail. 
Since then, it has become a preferred option for daring musicians thanks to its distinctive tone and unusual design. It is simple to play, and it is suitable for all ages. Ideal for kids, teenagers, and even adults. They can be pinched with the fingers or the thumbs to make a variety of sounds while being played. Despite being designed and priced more like toys than a stage instrument, the Otamatone melody possesses an astounding musical range. A touch-sensitive ribbon controller can slide between notes and a three-level pitch switch. You can also add additional synth sounds and special effects to some versions. It resembles a keyboard or a Stylophone but remains in a different class entirely.
How to Play the Otamatone?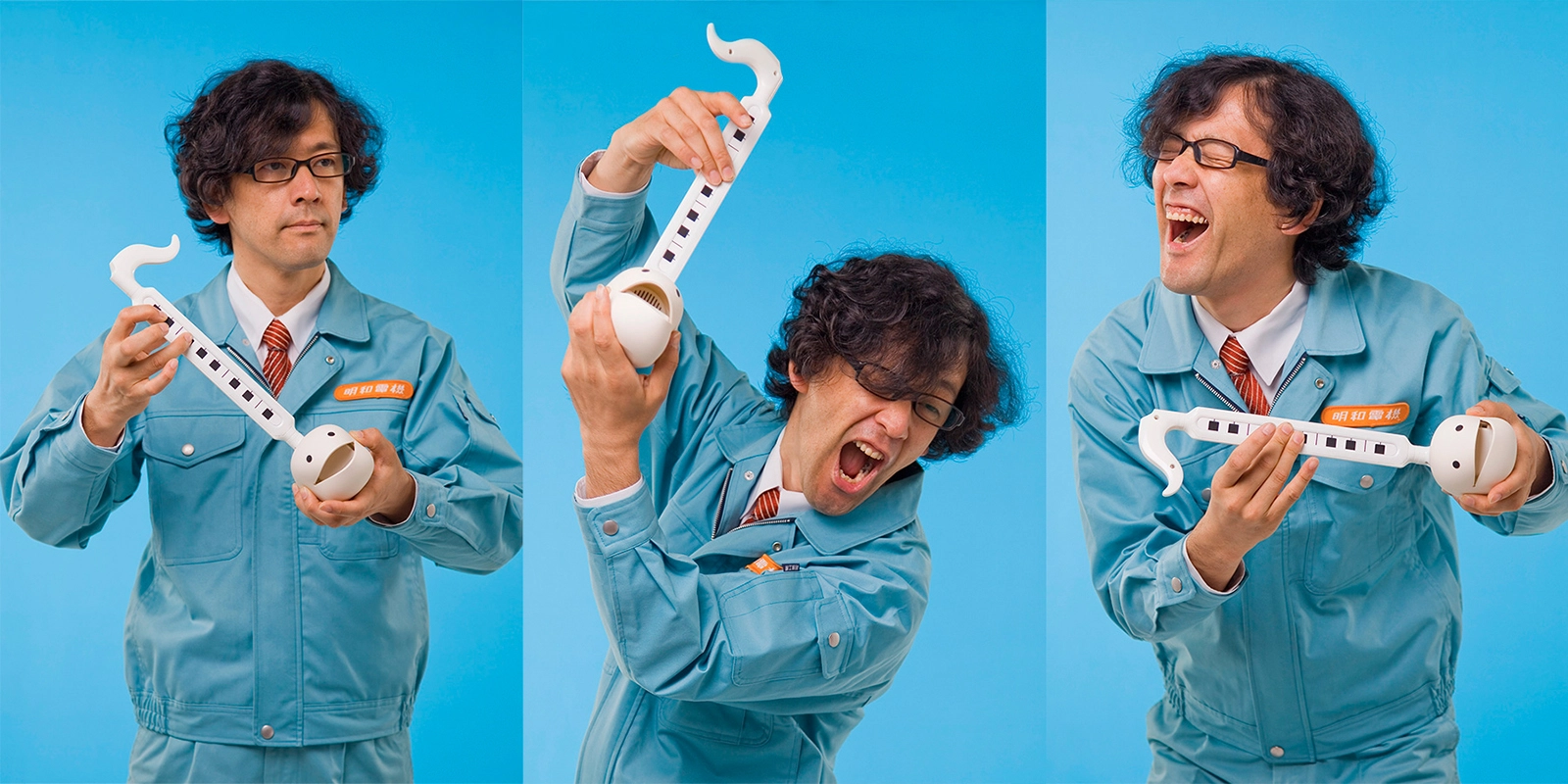 The Otamatone's fundamental mechanics may be easy to learn, but there's no denying that this is a real instrument that takes some work to perfect. The notes on the Otamatone are not identified by frets or keys, unlike those on a guitar or keyboard. If you've never played an instrument before, learning how to register them by ear will take some practice. The main idea is described on the back of the box: to make a sound, squeeze the lips wide while holding the Otamatone with the neck up. But it's not quite that simple. You need to tap or slide your finger up and down the instrument's neck or spine to make a note. By doing so, you can alter the pitch and even produce a vibrato effect. Additionally, squeezing the notehead's face will change the pitch from high to low. A stem or spine produces a lower sound in a higher position, and a higher sound is produced in a lower position.
Also, the Otamatone's mouth can be opened and closed using hand controls (one hand or two hands) to produce a wah-wah sound. Users can also adjust the volume, turn the notehead on or off, or alter the octave using switches on the rear of the note head. Whatever your preferred methods of playing this instrument are, one thing is for certain: there will always be something new to try. You can also go to YouTube and look for videos that offer basic techniques for consistently finding notes and learning songs by ear. An Otamatone is sure to provide hours of entertainment every single day if you buy one for yourself or someone you know who enjoys music but hasn't yet discovered how much fun utilizing regular-sized instruments can be.
Different Variations of Otomatone
1. Original Otamatone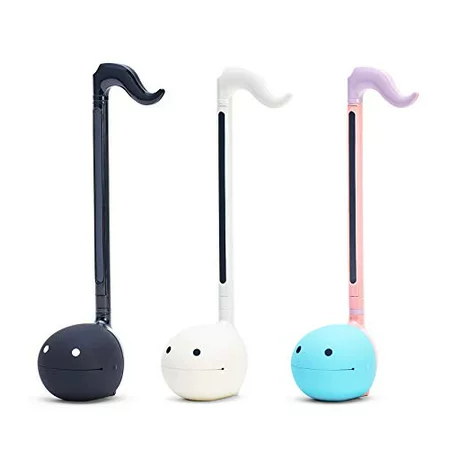 The default version of this synthesizer is called the Original Otamatone. In addition to black, white, yellow, blue, and pink, it also comes in two translucent "skeleton" hues and is roughly 10.6 inches tall. To play notes, press the stem, and move the lips to alter the sound. It features three different octaves and two volume levels. On three AAA batteries, it is powered. It is the finest choice for those who are just starting out and want to play this great instrument for fun.
2. Otamatone Neo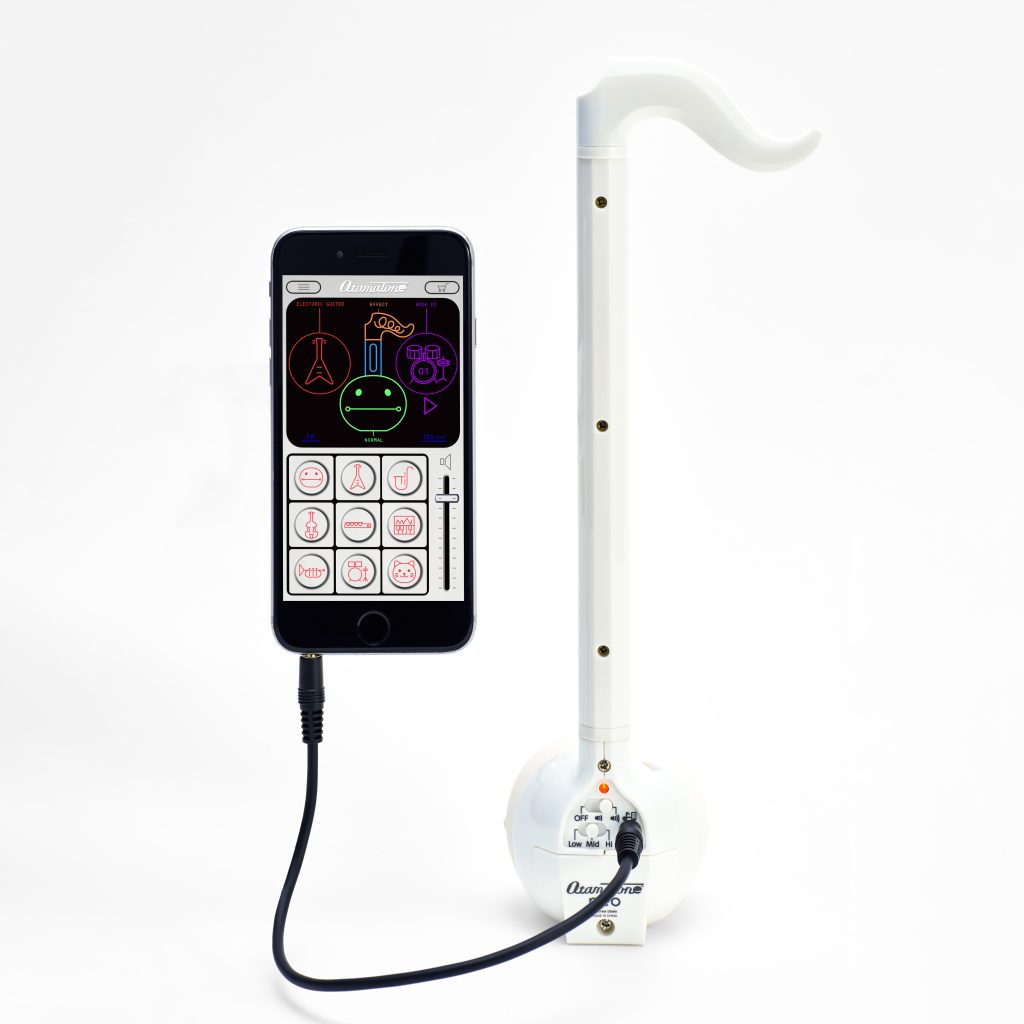 The Otamatone Neo is the model to commemorate otamatone's tenth anniversary. This Otamatone Neo is also the enhanced version of the regular otamatone. Although it has a slightly broader fingerboard and is compatible with the Otamatone Studio app, it offers the same set of capabilities. It connects to smartphones via the otomatone app, which plays various instrument sounds. It comes in either white or black.
3. Otamatone Deluxe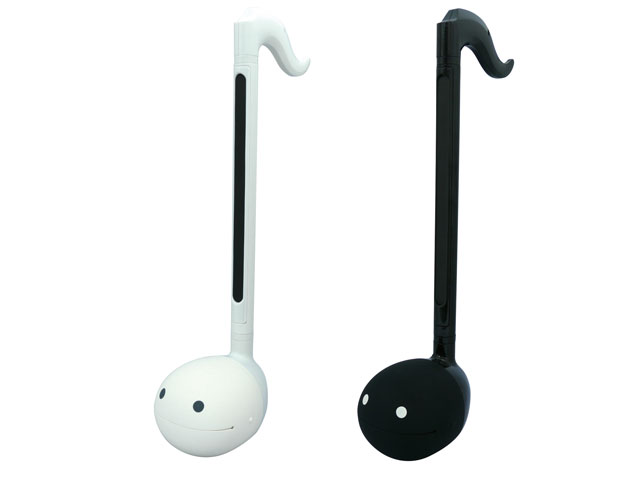 With a height of 440mm, the Otamatone Deluxe is the largest version of the otamatone. Playing with it is easier and more enjoyable. This model is ideal for professionals because of its expanded length and higher note range. It is connected to the AC adapter, allowing it to continue operating even when the battery is low. It contains a 3.5mm line-out port and an analog volume knob to send your signal to an amplifier to rattle windows, microphone, or set of headphones. This otamatone requires three AAA batteries or an AC input to power it. It has the same three-level pitch switch as the Original and is offered in black or white.
4. Otamatone Techno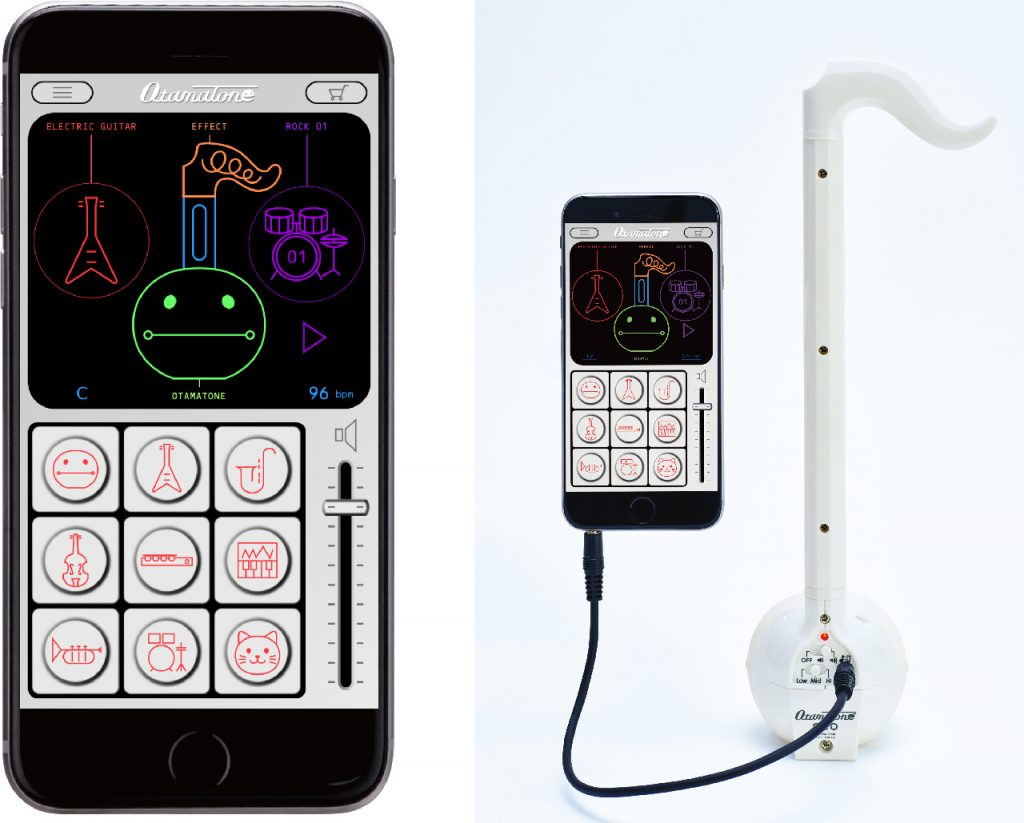 Similar to the Neo, the Otamatone Techno has a 17.3-inch form size and a better feature set than the Otamatone Deluxe, but it also has the ability to connect to a number of smartphone apps for additional functions. These make the instrument as versatile as a true synthesizer by enabling you to modify the stored synth tones and add effects.
5. Otamatone Melody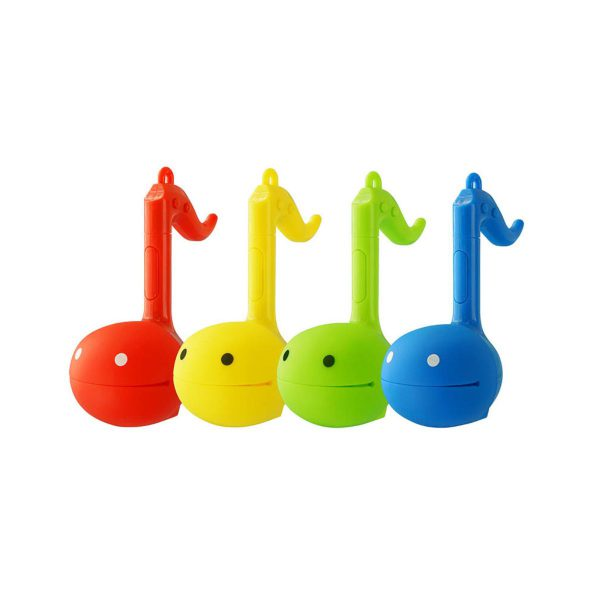 The smallest otamatone is called the Otamatone Melody. It is small and adorable, measuring H95mm. It has 11 famous songs to choose from that make it easy for everyone to perform. The use of this otamatone is the simplest. Simply press the play button before choosing a song. After that, you may start making songs.
6. Otamatone Sweet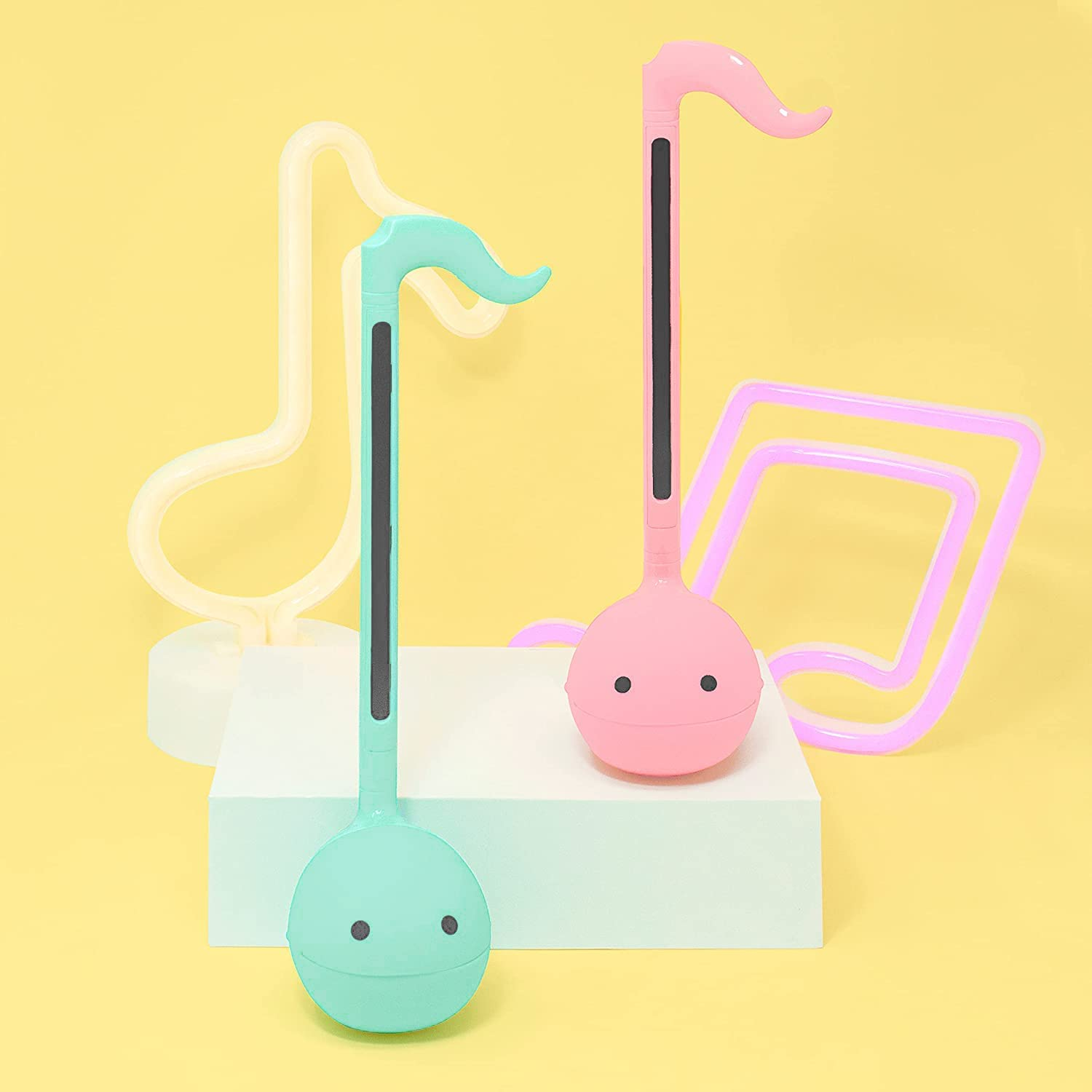 The Otamatone Sweet line is available in several colors resembling sweets. You can select your preferred hue that matches your personality, which adds more attractiveness and cuteness. Like the regular otamatone, it has comparable features, capabilities, and dimensions.
7. Otamatone Kirby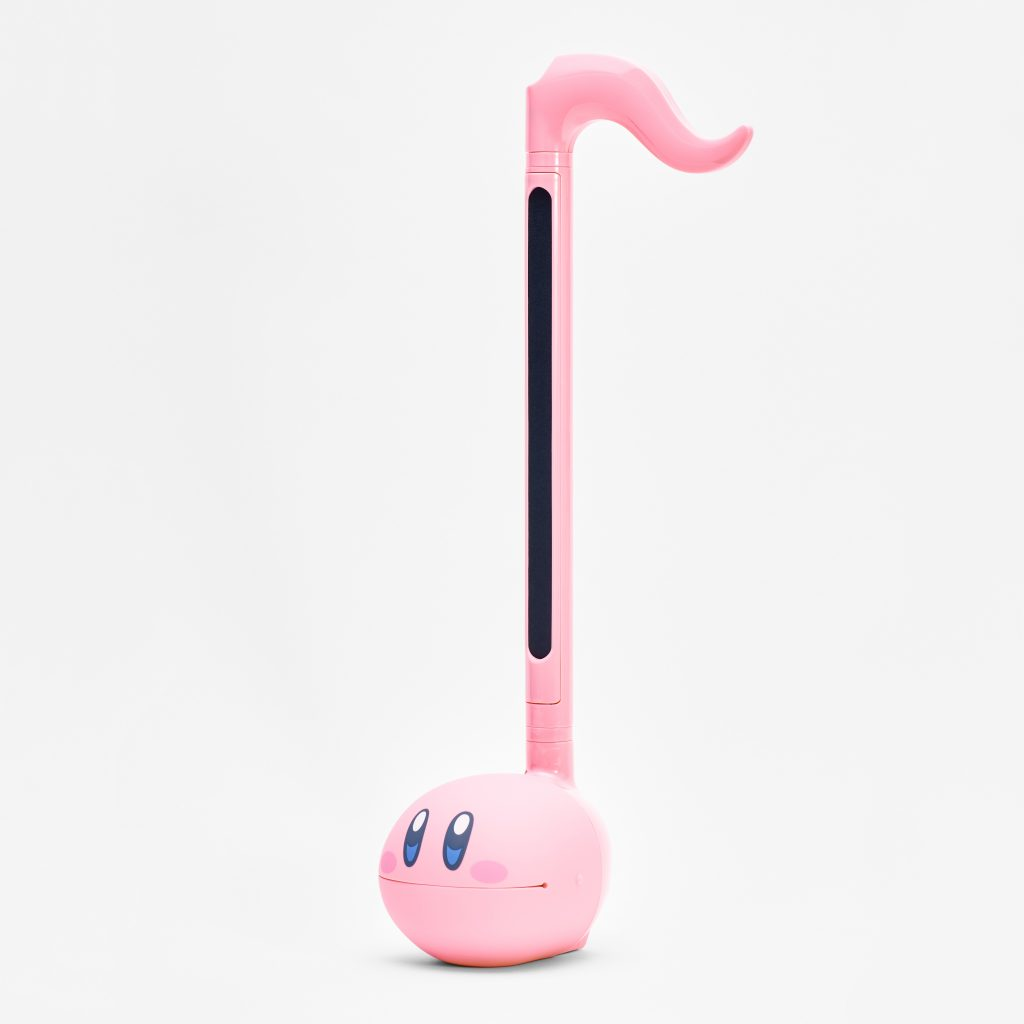 This Kirby musical electric synthesizer is playable by anyone! You can get Kirby to sing by running your fingers down his neck, and you can get a Kirby-style vibrato by pinching his round cheeks. Let Otamatone Kirby ma while your hands do the rocking! Its features include a pink body and face that are printed on a silicon head and a moving mouth. This otamatone is the second character edition. The Deluxe version of the Otamatone Kirby has grown but retained its adorable appearance! The size of this Otamatone Kirby deluxe edition is 44 cm compared to the ordinary Otamatone's 27 cm! Its bigger size makes it more playable.
8. Hatsune Miku Otamatone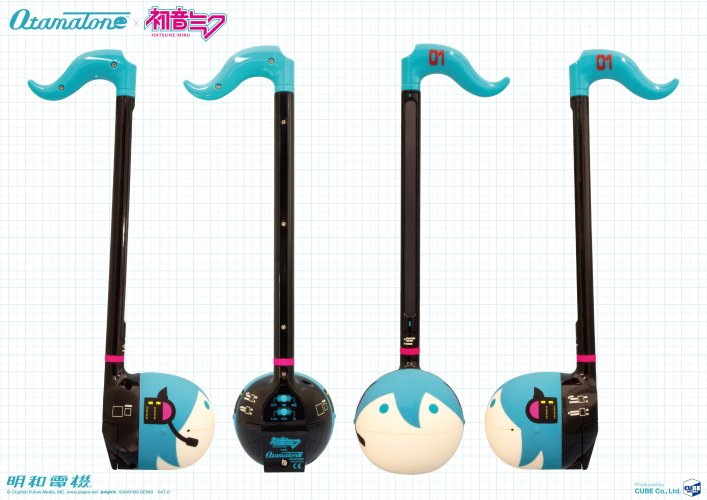 Hatsune Miku, the popular Vocaloid, and virtual diva, meet Japan's most adored musical toy in this adorable limited edition Otamatone! Hatsune Miku is a voice bank for the Vocaloid singing voice synthesizer program from Japan, and her voice has been featured in more than 100,000 songs that are publicly accessible. You could achieve the same success as Miku as a musician if you use this limited-edition Hatsune Miku design otamatone! The Otamatone is a great toy for anyone who enjoys cute, odd, and unusual stuff. Additionally, it makes a funny, practical joke gift and a unique and enjoyable gift for violinists and other musicians. Gather your friends and play music at a low, medium, or high pitch to create harmony!
9. Hello Kitty Otamatone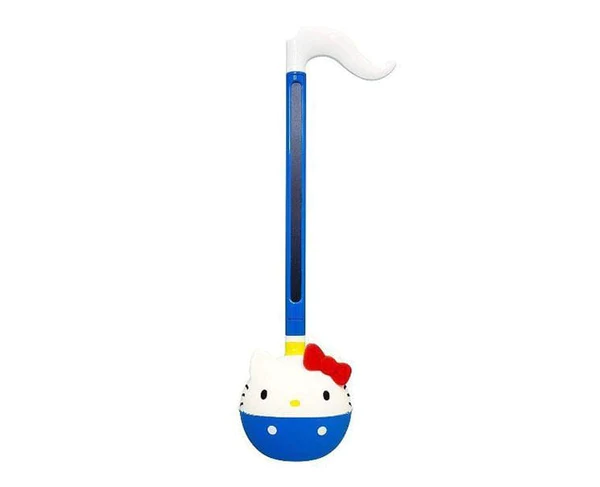 Hello Kitty Otamatone is the ideal combination of adorable Sanrio characters and Japan's popular musical toy! Have fun with Hello Kitty while creating music using this Otamatone. One of the most famous faces in the world is Hello Kitty, the most well-known mascot from Sanrio! Since Sanrio started creating merchandise with a Hello Kitty brand in 1974, she has captured the hearts of both younger and older girls (and boys). Now, an Otamatone product version of everyone's favorite cute cat is available!
The Otamatone also comes in a few limited-edition variations that are more difficult to locate. These include the Otamatone Jumbo, an enlarged version; the Otamatone Digital, which includes a small piano-style keyboard instead of a slide-based note picker; and the Otamatone Wahha GoGo, which is a reskin of the original instrument meant to look like another Maywa Denki creation. However, these special editions are primarily for collectors. 
Get your Otamatone now!
The lovely sounds that originate from these Otamatones are sure to put a smile on your face and a spring in your step, no matter what color or variation you choose. The Otamatone now produces three different sounds, which might make experimenting much more enjoyable. That said, Otamatone is a terrific tool to teach youngsters to enjoy all types of musical genres, both old and new, as this instrument will develop an interest in playing music.