There are so many fantastic drinks with distinctive flavors in Japan to pair with your favorite Japanese snacks. There is too much to try with new products appearing in Japanese supermarkets and convenience stores every week! You probably wouldn't have tried all of the Japanese sodas available in Japan even if you drank a different Japanese soft drink every day for a whole year. Japanese drink names can be anything from the mundane to the bizarre!
We're bringing you some of the most well-known Japanese beverages right now, so stock up! This list is perfect for you if you love Japanese culture and enjoy trying their incredible array of beverages when visiting Japan. Here's a selection of delectable and fun Japanese drinks, including carbonated beverages, juice drinks, and soy milk, available at practically all neighborhood Asian grocery stores and vending machines.
Ramune Japanese Carbonated Soft Drink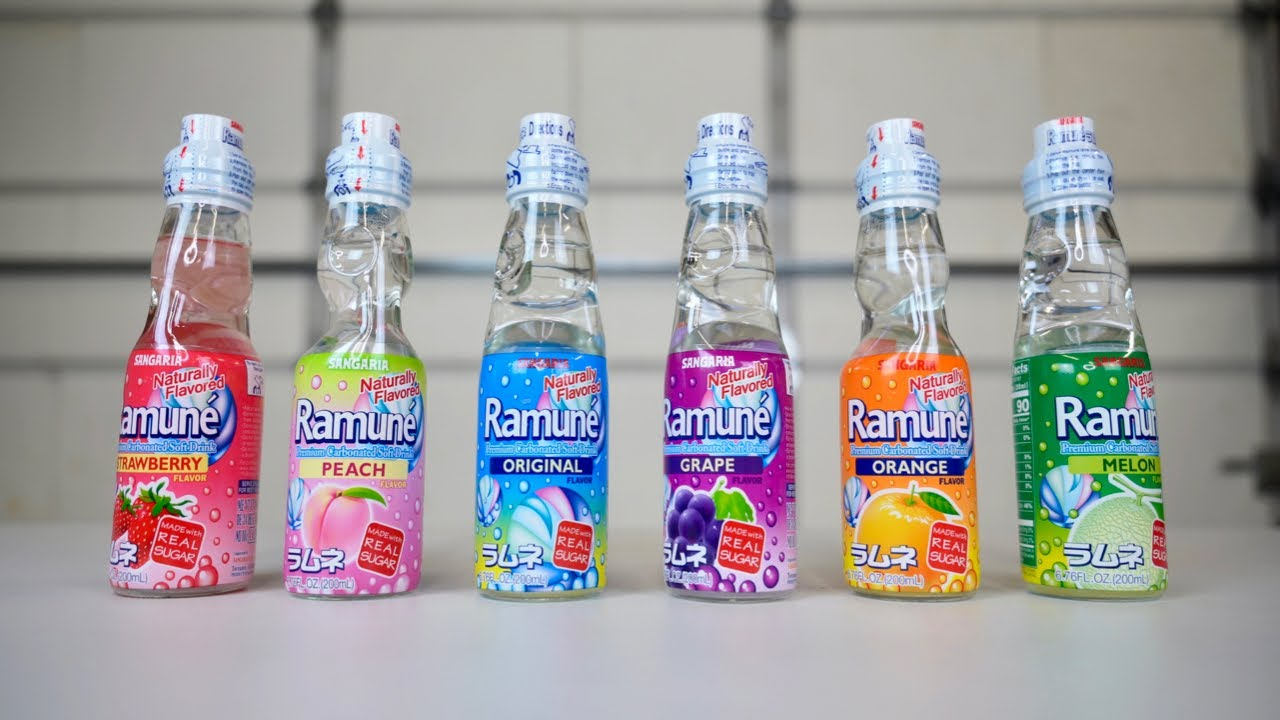 Most likely, one of the most well-known Japanese beverages is ramune, which has distinctive bottles and flavors. Ramune is a carbonated soft drink with sugar, lime, and lemon flavors. Ramune beverage offers the perfect amount of carbonation and frizziness to quench your thirst. Additionally, fun Ramune soda is well known for its unique shaped glass bottle that is skillfully sealed with a marble top.
The distinctive Codd-neck bottle in which the drinks are sold is one of Ramune's most recognizable features. These bottles contain a unique room in the bottle's neck that stores a small fun marble, distinguishing them from ordinary soda bottles. Because of this distinctive mechanism, Ramune is sometimes called "mabu soda" or "marble soda" outside of Japanese culture.
Furthermore, this Japanese Ramune is available in a wide range of mouthwatering flavors, including lemon-lime, melon, orange, and others! Fruity tastes like strawberry, peach, lychee, grape, blueberry, watermelon, and pineapple are undoubtedly among the more well-liked ones, but there are also some bizarre flavors like wasabi, chili oil, and kimchi! You can also visit the Sugoi Mart Ramune Collection for more flavors you need to try! Here are two of the best flavors you'll surely love!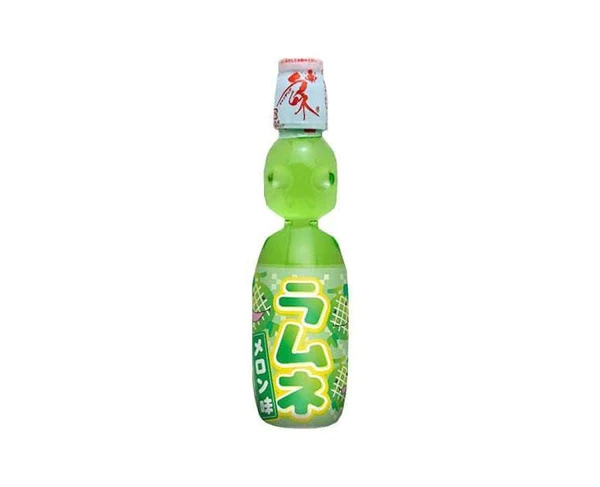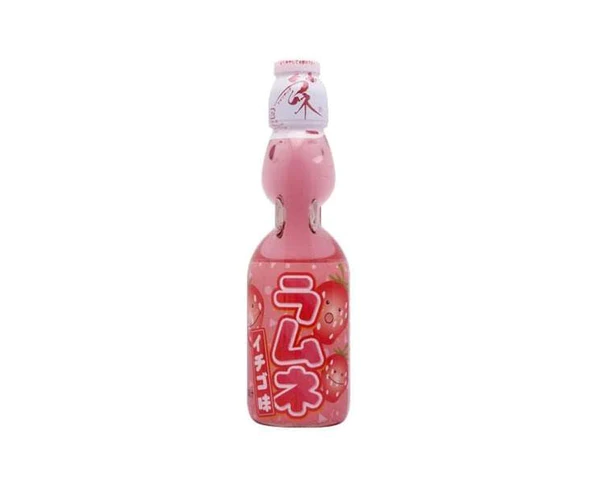 Japanese Energy Drinks
Japan is an energy-drink-dependent country with more bottled coffee than you can imagine and drugstores packed with little glass bottles loaded with therapeutic energy drinks. In fact, Tokyo would already be covered in vending machines dispensing drinks with caffeine if not for the combination of hard work, hard-drinking, and little sleep. Drinking it is the next best thing to get an instant energy boost. Here are just a few of the energy beverages you can find in Japan's leading online shop, Sugoi Mart.
For the first time, DyDo DRINCO, INC. and Captain Tsubasa have teamed up to bring you a brand-new, calorie-free sports drink to keep you hydrated as you cheer on your favorite football team. This new sports drink has a light sweetness, mild citrus flavor, and a fresh aftertaste. The mixture is appropriate for rehydrating after exercise and serving as a safeguard against heat stroke. Moreover, the beverage is mild on the body and low in calories, making it perfect for refreshing occasions. This limited-edition sports beverage comes in four different designs by Tsubasa Ozora, Genzo Wakabayashi, Kojiro Hyuga, and Taro Misaki. Join Captain Tsubasa and his friends in fun this football season!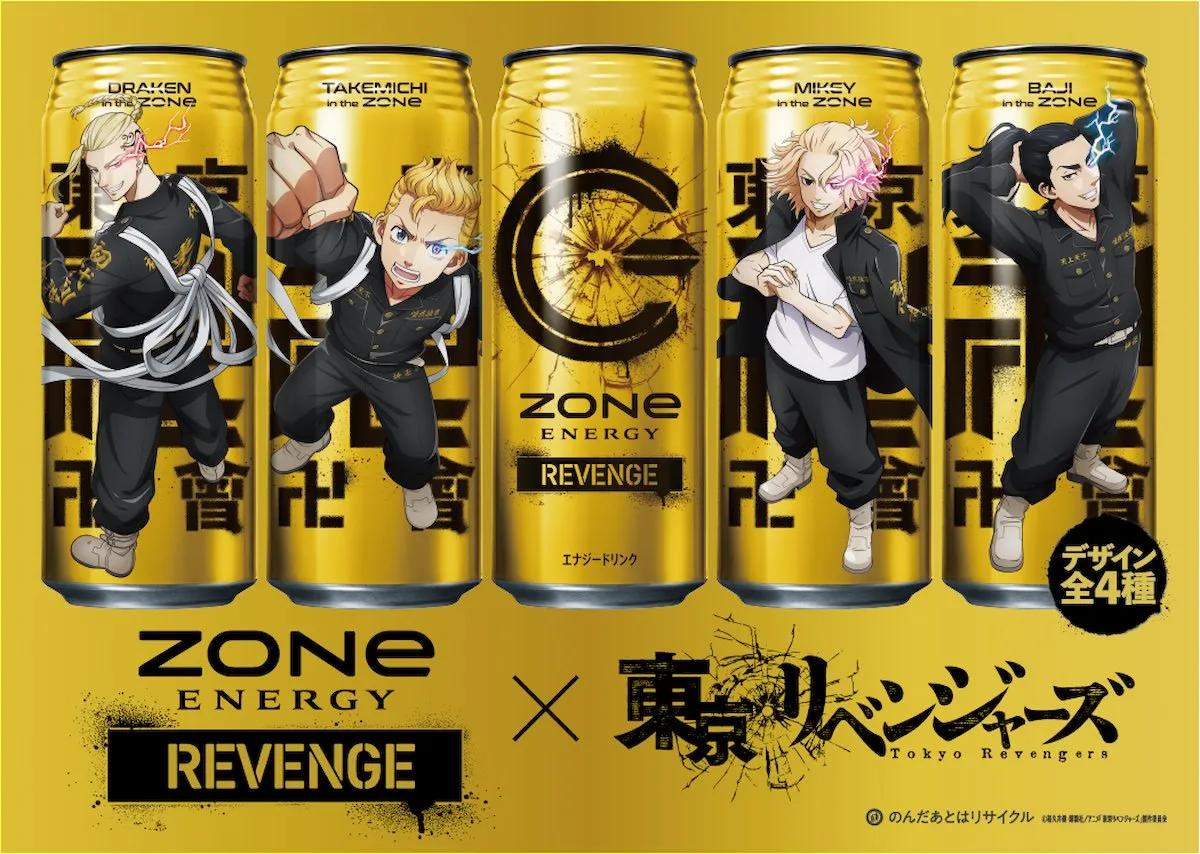 One of the most well-known Japanese energy drink manufacturers producing various flavors is ZONe ENERGY. Not only does ZONe have one of the highest caffeine contents in the energy drink industry, but they also frequently release new products in a range of flavors, making ZONe a fun option. Discover a special partnership between the Tokyo Revengers series and the Japanese energy drink brand ZONe! The collaboration product's name, "ZONe ENERGY REVENGE," is derived from the phrase "It's revenge" by Budo Hanagaki.
Moreover, the packaging for this item features images of the Buddhist swastika and Tokyo Revengers characters. The symbol, known as "manji" in Buddhism, represents the Buddha's steps. This Zone brand energy drink in cans has a ginger flavor created in conjunction with Tokyo Revengers. The spicy ginger flavor will surely give the drink an even more energizing feeling.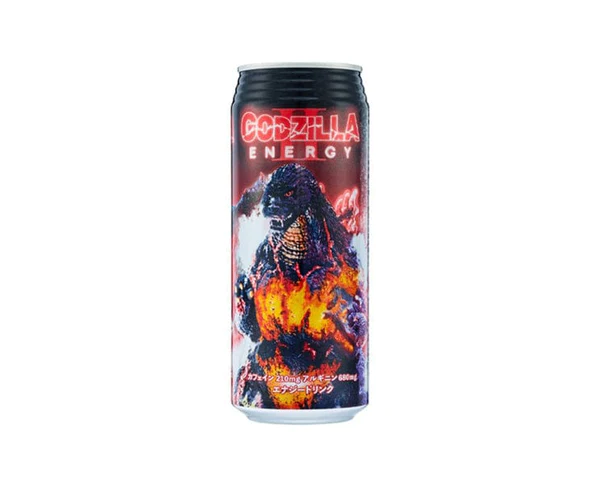 You can count on the well-known Cheerio Godzilla Energy Drink Vol.2 (Orange) to give you the push you need to finish the rest of the day. This orange-flavored energy drink's recipe combines caffeine, taurine, and B vitamins to help increase energy levels and improve focus and attention. . One of the most notable characteristics of Cheerio Godzilla Energy Drink Vol.2 (Orange) is its distinctive flavor. It's a great alternative to traditional energy drinks because the orange flavor is light and pleasant without overly sweet. The drink's compact size makes it simple to bring with you everywhere you go, whether at work, school or on the run.
American Drinks with Japanese Flavors
Japanese beverage culture is known to be influenced by the desire to live a healthy, natural life, which many American brands integrate into their own drinks. Americans fuse their own and produce delightful food and beverage with the best Asian food flavors. Here are some of the best: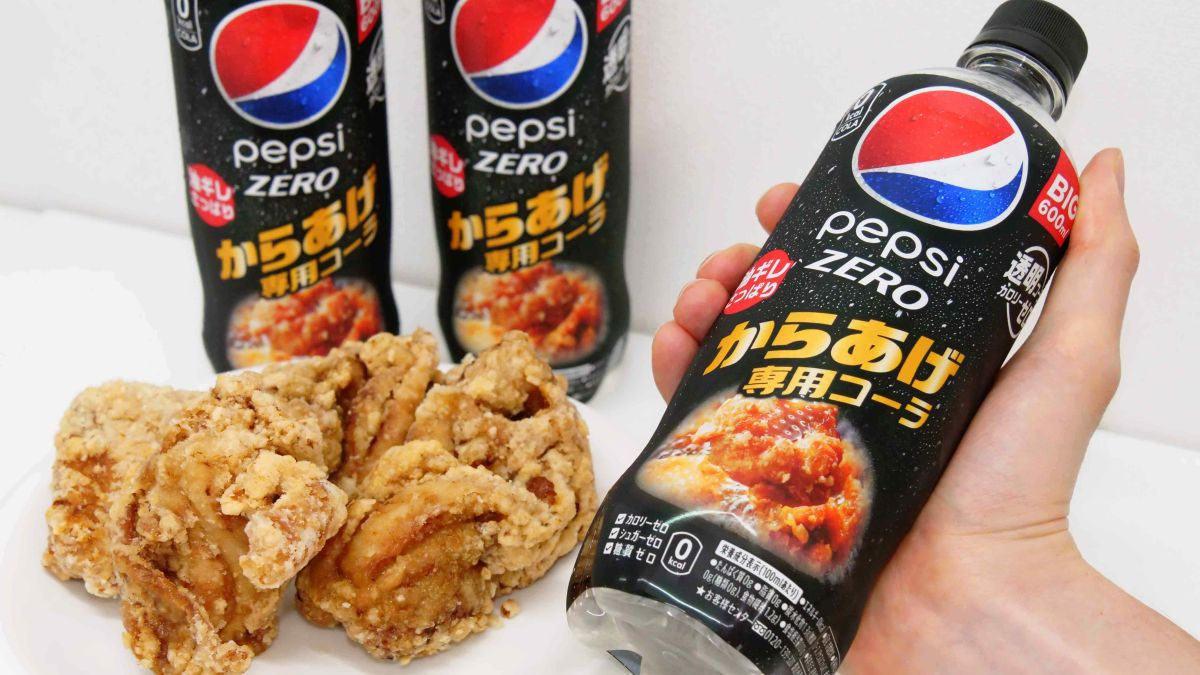 This intriguing product will be available in the winter of 2022–2023 and focuses on enhancing Fried Chicken (Karaage), one of Japan's favorite foods. Basically, the LEMON cola formula has been created to pair perfectly with fried chicken as it cuts through the oily composition and adds a tasty flavor accompaniment. The term "fried chicken" here explicitly refers to American-style fried chicken, which is occasionally served as a Christmas dinner in Japan. The ZERO element will undoubtedly balance the fried chicken's calorie count. It tastes like a crisp lemon Pepsi Cola and is probably healthier for you than their regular colas.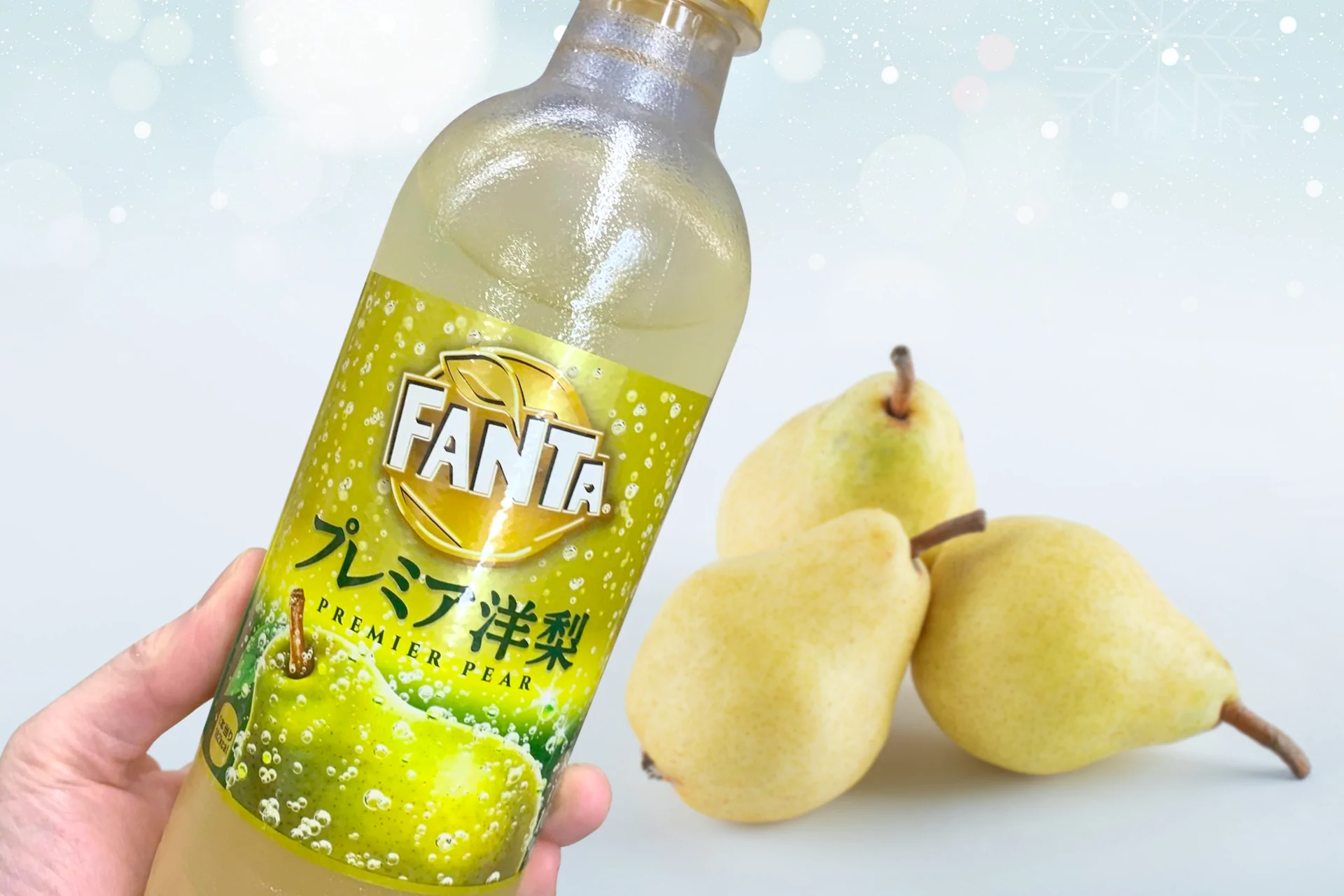 Since its introduction in 1958, "Fanta" has given consumers everywhere a burst of fun, fruity goodness, and this fruit-flavored carbonated beverage has remained a favorite among consumers in Japan ever since. With 16% actual juice and puree inside, this Fanta Japan Premier Pear savory soda has a lovely texture and authentic flavor. The soda is a murky golden tint and smells deliciously sweet, like pears. This container is slimmer than regular releases, and it has a golden-colored lid to signify that it contains deluxe ingredients.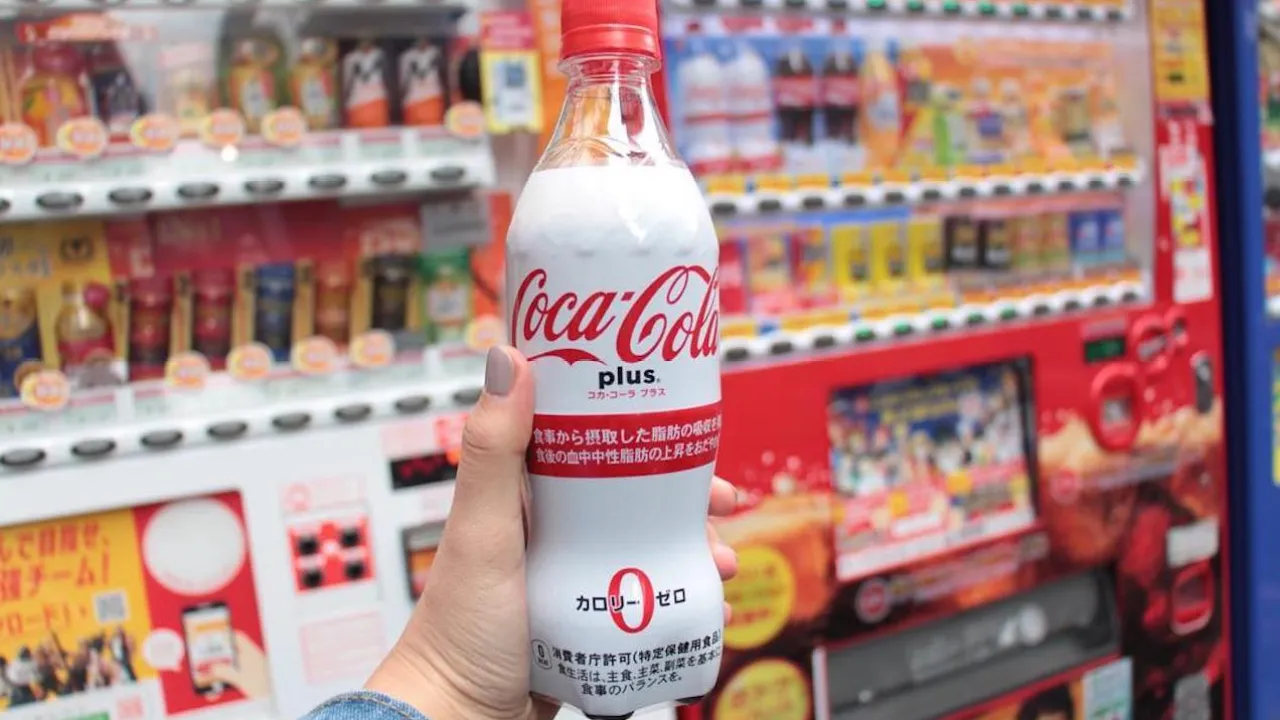 Coke Plus is the wholesome version of Coke in Japan! It has no calories and even inhibits fat absorption while regulating the blood triglyceride level after meals. Each bottle of Japanese Coke has 5 grams of "indigestible dextrin," a type of water-soluble dietary fiber. It limits the rise in neutral fat in the blood after eating. This Coca-Cola Plus is a sugar-free beverage similar to Coca-Cola Zero with a sweet flavor. Feel free to indulge in Coke!
Kimura Drink
Since 1947, Kimura has been manufacturing soft drinks. Today, syrup, soda, and ramune drinks have been added to the product line, with many collaborations in many Japanese prefectures. First, Shizuoka Greenhouse Agricultural Cooperative Shizunan branch and Kimura brand collaborative beverage. Shizuoka Greenhouse Agricultural Cooperative provides the Kimura Drink Musk Melon Cider with fragrant melon juice used in Shizuoka melon cider. Next is the Kimura Drink Green Tea Cola Shizuoka Prefecture in Japan, which is well renowned for producing pure green tea and also produces the Kimura beverage.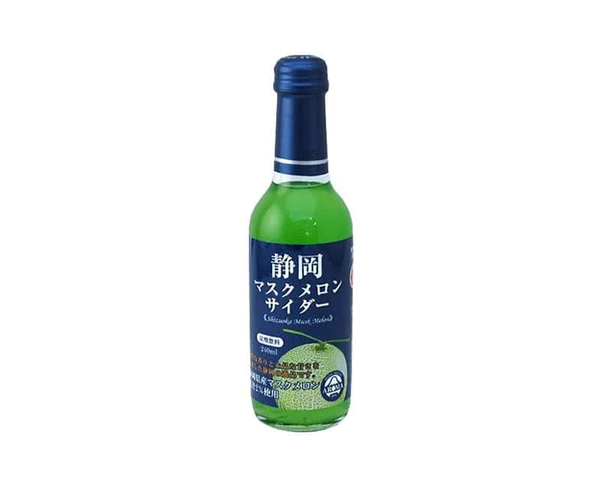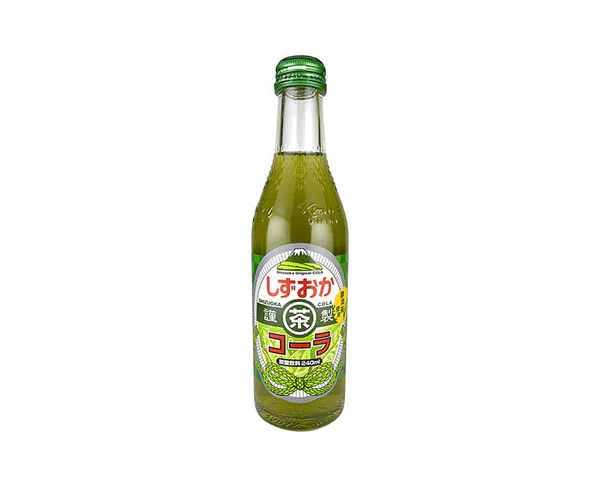 Choose your Favorite Japanese Soda Now!
Enjoy these Japan delicious, refreshing, and energizing beverages to quench your thirst and discover the enchantment and flavor of Japanese cuisine beyond its signature meals. These legendary drinks are guaranteed to stun, soothe, and awe with their ingredients and flavors. You'll have plenty of chances to try these delightful Japanese drinks. All of these beverages contribute significantly to making Japanese food one of the most enchanting and diversified globally by bringing their unique, interesting stories and thirst-quenching fusions to the table. Find your favorite by trying as many as you can with the Sugoi Mart Soda Collection! Enjoy