Sanrio, the company that created Hello Kitty and countless other characters representing the Japanese idea of cuteness known as kawaii, has just introduced the newest but bizarre kimo kawaii character. Gudetama, an adorable and delightfully unmotivated egg yolk, is the most recent Sanrio character to receive its own presentation.
Gudetama has been a mainstay on stickers and keychains for a long time, offering its straightforward and expressive face to an infinite stream of collectibles. Although this idle egg has an odd and unfriendly demeanor, that is a big part of what makes it so appealing. It can seem a little unusual that a lazy egg could gain admiration all around the world. Read on and learn everything you need to know about Gudetama.
Who is Gudetama?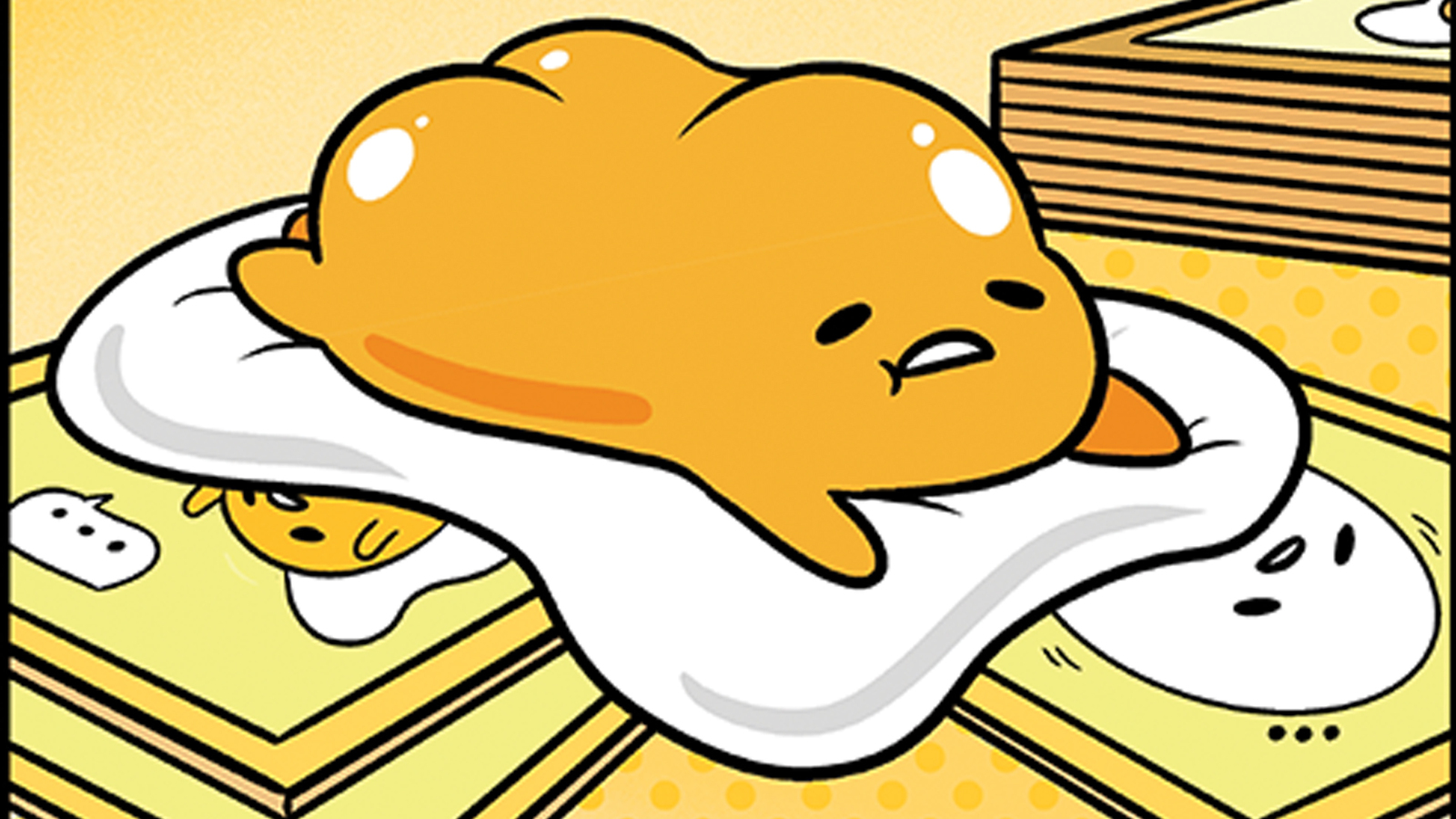 The Sanrio character Gudetama is a Japanese term that means "lazy egg." The name Gudetama is made up of two components. The first is the ideophone "gudegude," which is used to anything appearing lazy and lacking energy. The second component is derived from the Japanese word "tamago," which means egg. Gudetama is literally a raw egg yolk with a butt crack and a color resembling honey and ripe corn kernels. It has a body with limbs but no fingers or toes and a head without a neck. Gudetama's face has drawn-in eyes that resemble two black beans, seem sluggish, and have a mouth with no obvious teeth. Due to its non-binary nature as an unfertilized egg, Gudetama is occasionally pictured utilizing bacon as a blanket and depicted laying on an egg white as a bed.
However, the fascination with Gudetama goes far beyond its appearance. Its apathetic personality is its greatest attraction. Gudetama has the ability to breathe, move and wiggle, talk in brief words, and emote only pain, particularly when it sleeps. Although it can do these things and more, it would prefer not to because his favorite activity is to do nothing.
Where Does Gudetama Originate?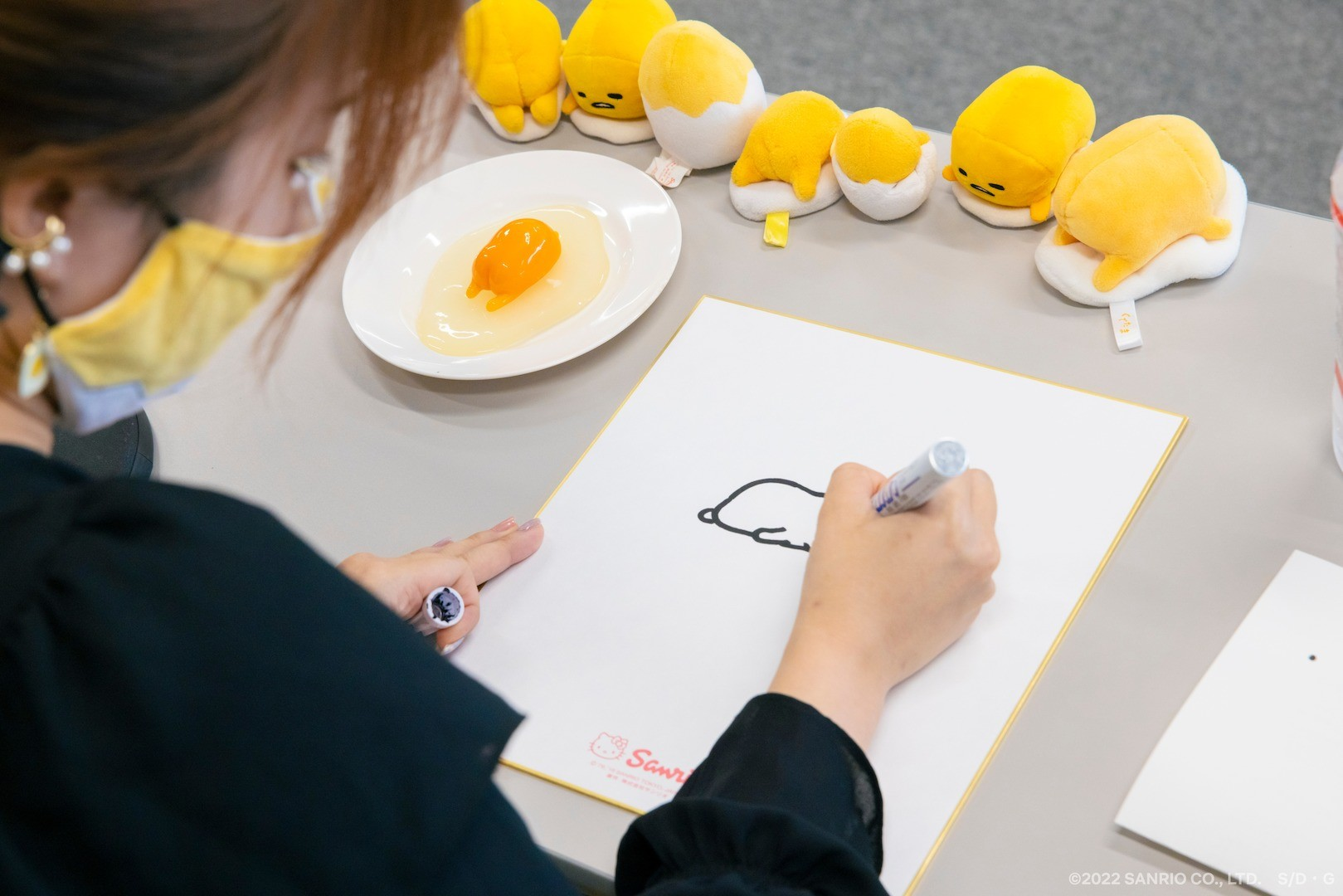 Nagashima Emi, a Sanrio designer who graduated from Joshibi University of Art and Design in 2012 at the age of 26, designed Gudetama. Since she began learning to paint, she has typically created female characters to convey the beauty of women. After a long day at work, she was preparing an egg for dinner when the idea for Gudetama first came to her. The yolk appeared cute due to its droopy demeanor.
She thought the yolk reflected today's young people sense of fatigue from life. She created an egg character and gave it a personality, hoping to appeal to millennials. Sanrio held a food-based competition held in 2013 to encourage its designers and try out new characters, and Gudetama participated. The competition's winner was a cheerful salmon fillet by Kirimichan, with Gudetama coming in second. Even though Gudetama initially lagged behind Kirimichan in popularity, it eventually attracted more followers and outperformed the adorable salmon figure with higher market value.
What makes Gudetama Popular?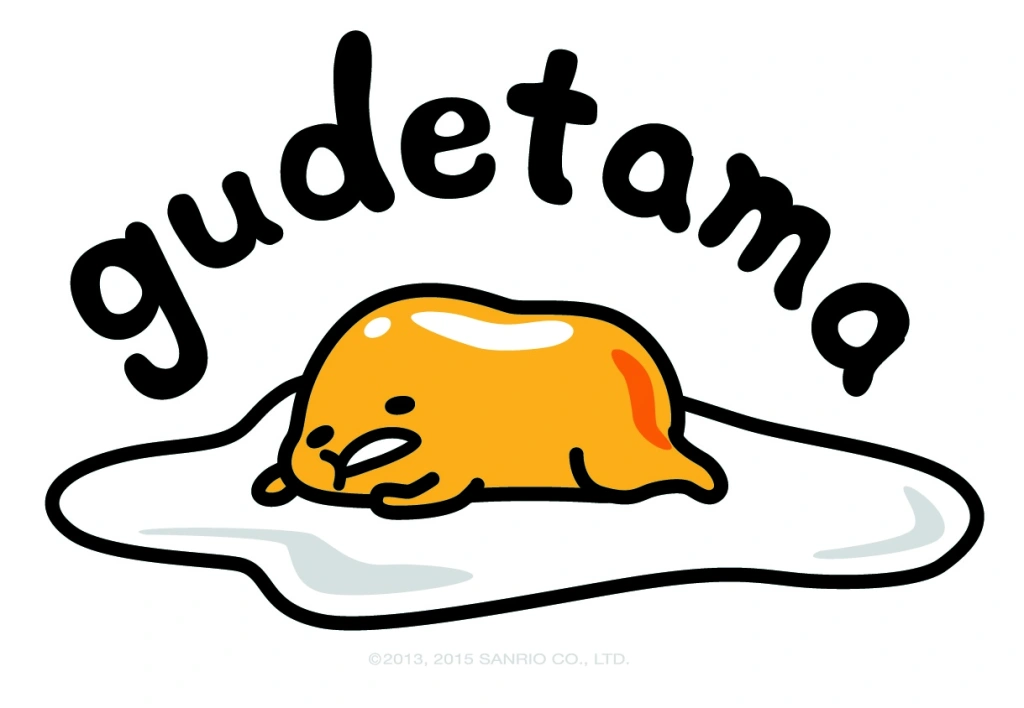 Sanrio's Gudetama stands out since he is a sluggish egg, which makes him recognizable and the target of jokes and memes. Everybody has days when all they want to do is lay around like Gudetama, making him the perfect representation of our laziness. Additionally, considering how frequently animals have been portrayed, especially in Japan's kawaii or cute industry, it can be difficult to determine which animal character is the most well-known. But because food-based characters are so much more distinctive, Gudetama stands out.
In addition, the design of the lazy egg in Gudetama is brilliant. He is incredibly adaptable as a result. Gudetama has the option of a soft-boiled, hard-boiled, or runny egg that makes him respond to many situations. Gudetama accurately captures his laziness with his appearance as an egg white bed with a runny yolk on top. He occasionally brings a miniature chair that can be used to simulate an egg inside of an eggshell, either hard-boiled or soft-boiled. Sanrio portrays Gudetama in a variety of adorable and funny ways. This has helped him become more well-known and expanded the market for Gudetama products.
Gudetama in Japan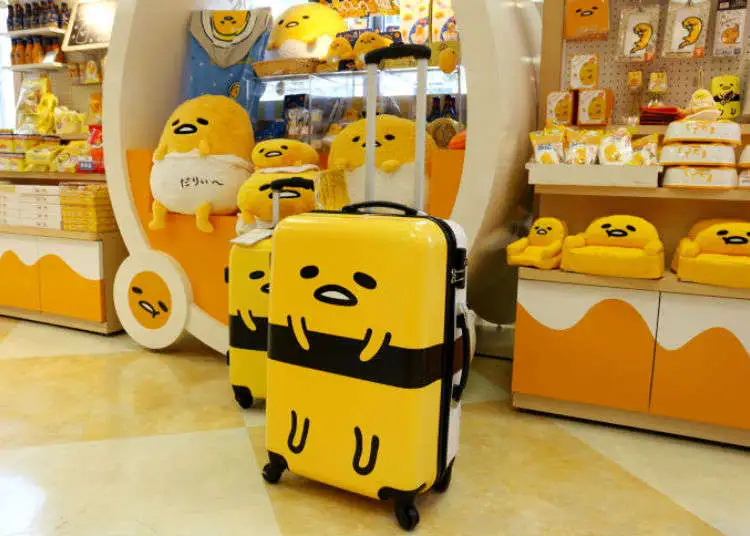 Gudetama's success is even more understandable, given that Japanese people enjoy eggs. Eggs are adored in Japan, whether they are fried, poached, or raw. And Gudetama is available in each of these variations. Although Gudetama is known for being lazy, there are an increasing number of Gudetama-themed pop-up stores, cafés, and other locations that you would not expect on your vacation to Japan. There are a ton of amusing ways to incorporate Gudetama into both products and meals. It's a common practice in restaurants to serve runny eggs with a small Gudetama face drawn on them; it's a quick trick to turn an ordinary meal into one that customers want to take pictures of. Other adorable Gudetama treats include cake, mochi, and chocolate.
Moreover, Gudetama's laziness is also very relatable, so it's not surprising that it's so well-liked. And For some reason, butts are also a big deal in Japan, where many cute figures either have chubby buttocks or cough butt holes drawn on them, and Gudetama's adorable and hilarious butt is no exception. Gudetama is so well-liked in Japan that one of its train lines even decked out Shibuya Station with several Gudetamas!
Gudetama TBS Series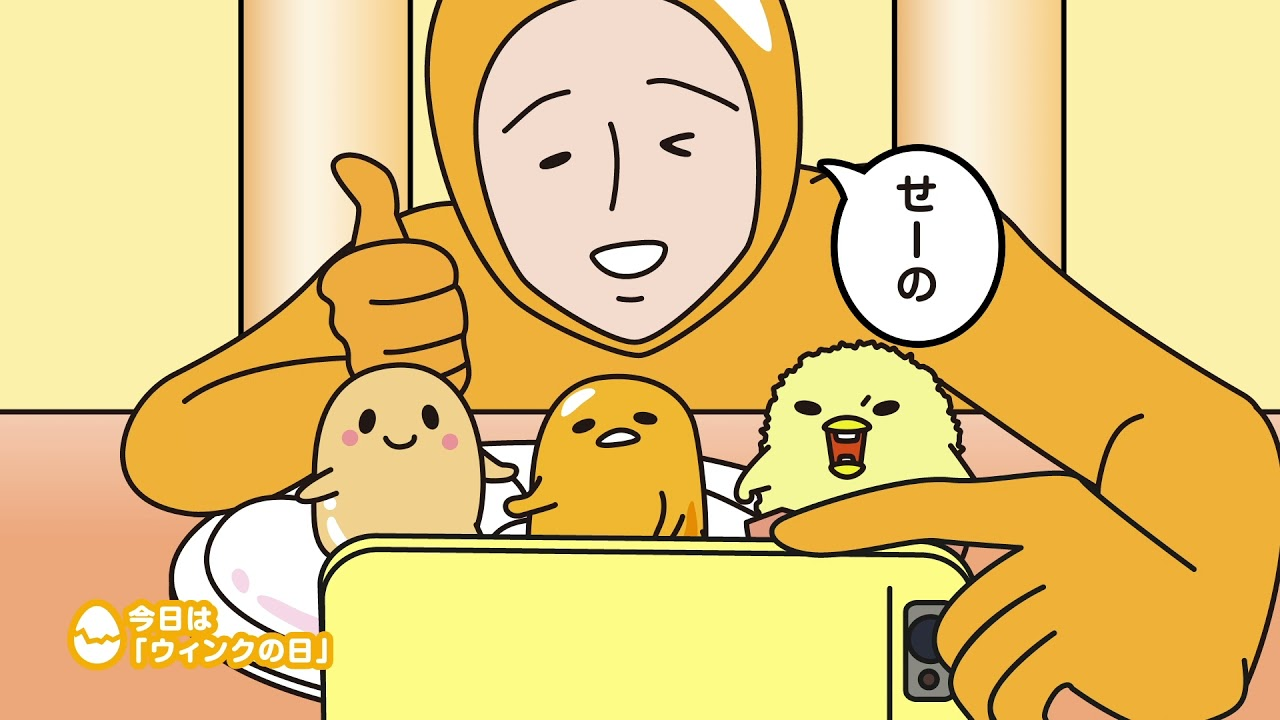 Between 2014 and 2020, a series of animated Gudetama shorts were aired on the Japanese channel TBS (Tokyo Broadcasting System). They were a part of the Asa Chan!, a morning family news segment. Gudetama's adventures and those of a group of recurrent human characters are followed throughout the series. One such figure is Nisetama-san, a young man clothed in a yellow suit like a zentai suit but with his face exposed, resembling a humanoid Gudetama. The series' brief episodes conclude with Nisetama-san performing a modern dance and singing the Gudetama theme song.
Gudetama Netflix Series
Gudetama now has his own Netflix animated series called Gudetama: An Eggcellent Adventure. The series is short, with only 10 episodes, each lasting around 15 minutes. Gudetama and his supporting cast are adorable, eccentric, and beloved. The program centers around Gudetama and a little chick that mysteriously appeared inside an egg carton in the commercial refrigeration of a restaurant. Due to its obsessive hunt for the chicken, which it thinks is its mother, this chick develops into the television program's main character and plot. Gudetama, on the other hand, merely follows the action.
This odd couple pairing is a standard TV sitcom setup that works well in Gudetama because it keeps the lazy yolk's worn-out appeal while preventing the show from becoming boring. Gudetama succeeds in this passive role because, in addition to the chick who starts the show's action, it also features a sizable ensemble of entertaining side characters that are both animated and live-action. Among them is a TV producer who appreciates Gudetama's appeal and wants to give him a platform and a politician motivated by Gudetama's pessimistic attitude toward life.
Moreover, the audience and fans are drawn deeper and deeper into a slightly conspiratorial culinary universe focused on eggs as the series moves past all the amazing meals. Gudetama and the chick come across smart and learned sushi rolls which are happy to share their knowledge with them in their quest to find their mother. Later on, they encounter hard-boiled eggs, which, true to their name, resemble fictional hard-boiled people. They encounter century eggs, who have turned into warm white social outcasts due to their extended isolation. They even encounter a huge omelet which is a key figure in the food-related underworld.
Best Gudetama Merchandise
Due to Gudetama's cute appearance and laziness, he rapidly became the most well-known character in Sanrio. And, whatever Gudetama's success formula may be, fans of the figure are willing to pay money from all over the world to get the best collection. Well, lucky you, because Sugoi Mart has the best Gudetama Collection you'll surely adore. Each item has adorable images of Gudetama doing what he does best, which is nothing, in a cheery egg-yolk yellow color. Here are some of the adorable Gudetama merchandise.
1. Gudetama Diner Blind Box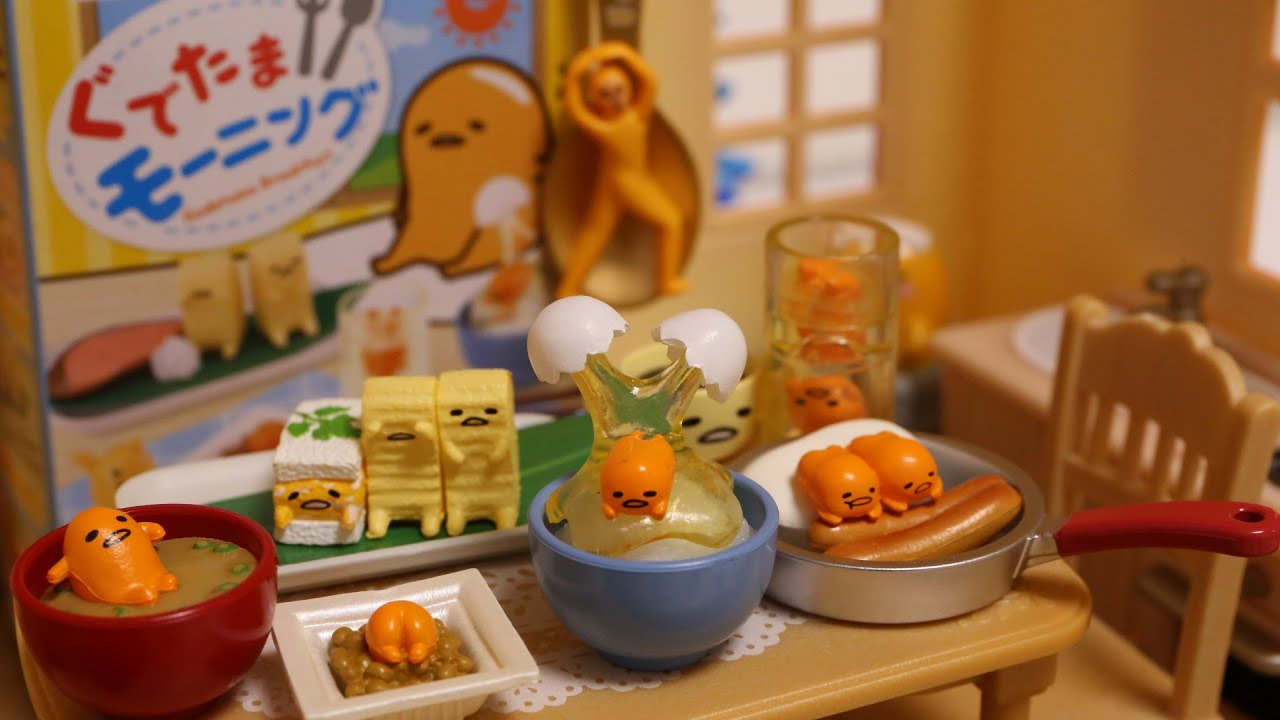 Here is a Gudetama's Diner blind box you'll de. A set of miniature figures is available at Gudetama's diner. Being a blind box, the theme you receive is a surprise, and we cannot reveal what is inside! There are numerous small objects for each theme. Collect the 8 sets of mini-figure parts immediately if you want the entire set!
2. Gudetama 32-Piece Crystal Gallery Puzzle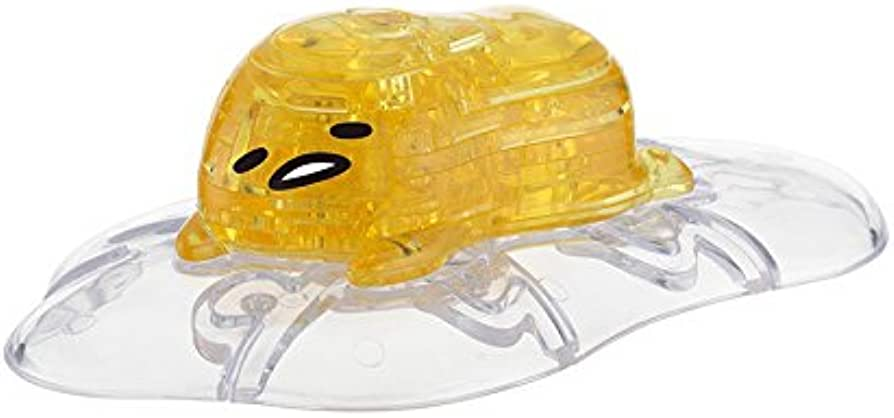 Build, decorate, and enjoy this 32-piece Gudetama Crystal Gallery Puzzle. A crystal figure of the adorable Gudetama mascot is assembled from translucent puzzle pieces in this 3D jigsaw puzzle called Crystal Gallery. Gudetama will be on the floor once you put together a translucent puzzle piece. You may separate the finished Gudetama into its yolk and white.
3. Gudetama Ice Cracking Game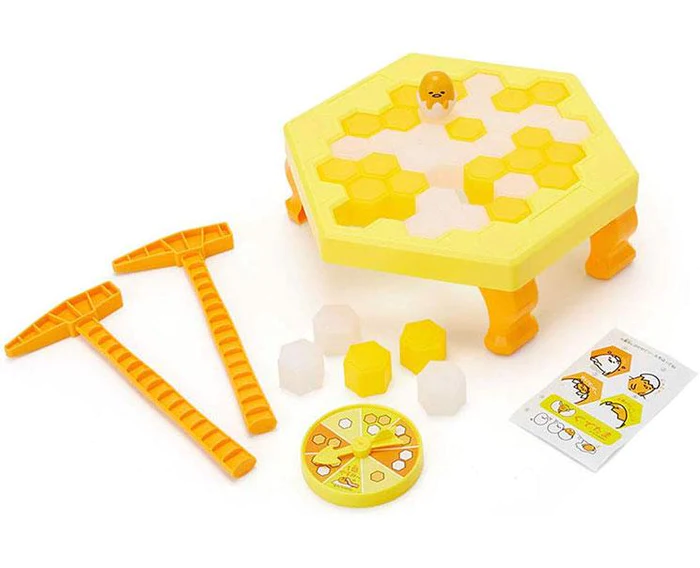 Place the Gudetama on the ice platform, then build up the ice to the ice-breaking platform. Rotate the wheel to break the ice in line with the turntable. Continue until the Gudetama falls. Gudetama is in the center of an icy surface, and you must remove specified ice tiles from the board without causing Gudetama to fall in order to defeat your opponent. The Gudetama Ice Cracking Game is a straightforward but enjoyable game that can enhance the relationship and feelings between parents and children. The fun and warmth of the family can be experienced while playing together as a family.
4. Gudetama Talking Plush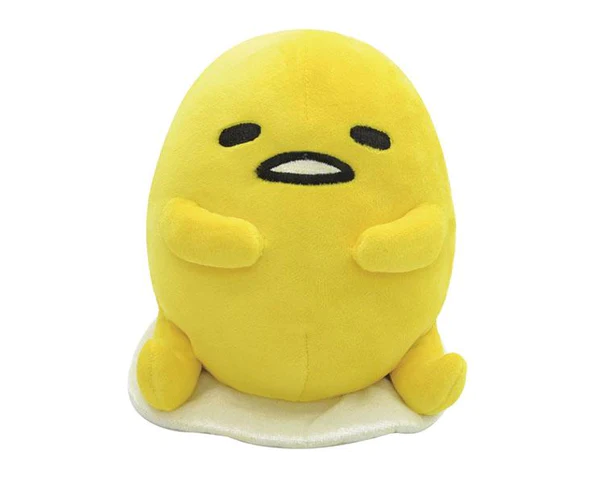 Here's a Gudetama Talking plush you'll definitely enjoy. Every time you speak to him, he will repeat anything you say. This slacker egg won't be getting out of bed to accomplish anything useful today, and it won't be quiet about it, either! To hear what you said, simply press this Gudetama ultra-soft talking plush keychain. Each plush toy is made from premium materials for unrivaled softness and huggability, and the plush material is surface washable and ideal for children eight years of age and beyond.
5. Gudetama Coin Bank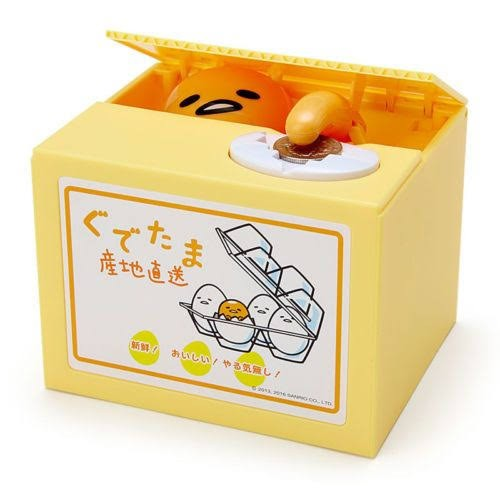 Gudetama, a well-known lazy egg from Sanrio, is the most recent figure to steal your hard-earned money in this instance. He is a lovely toy and will motivate you to save money. Gudetama will open the lid and reach out to accept your coins when you place a coin on the plate. Take advantage of this adorable Gudetama Coin Bank that compels you to constantly give it money!