Everybody loves to have snacks in between daily activities. Chips are one of the famous snacks we consider putting in our shopping bags. It's more exciting to buy something you can make yourself, like Doritos, where you can choose your choice of toppings. Enjoy the various Doritos flavors that are only available in Japan. Bizarre Japanese Doritos flavors like Mild salt, Roasted corn flavor, Nacho cheese flavor, Avocado & cheese, and Mexican tacos are also on the menu. SugoiMart offers a wide assortment of tastes for everyone here in Japan.
Where is Doritos Originally From?
Doritos are flavored tortilla chips manufactured by Frito Lay company, a wholly owned subsidiary of PepsiCo, since 1964. The Dorito became popular and went national in the United States in 1966 with only one flavor: Toasted Corn. The product was successful, but additional market research revealed that many consumers outside the southwest and west countries thought the chip was too bland and not spicy enough for what was perceived to be a Mexican snack. Frito Lay responded by developing taco-flavored Doritos, which were also successful after being introduced nationally in 1967. Nacho cheese-flavored Doritos were introduced nationally in 1972 and were also a hit. For a brief period in the late 1970s, Sour Cream and Onion flavored Doritos were available but were discontinued in the early 1980s. Other specialty flavors began to appear in the late 1980s. Doritos are now considered to be a must-have for any super bowl party. They're the brains behind one of the biggest hits of taco bell.
What is Doritos Made Of?
The original tortilla chips, Toasted corn flavor, manufactured by Frito Lay, are made of whole corn (corn syrup solids), vegetable oil (corn, soybean, or sunflower oil), artificial flavor, various spices, and salt seasoning. Other additives include chile limon, fresh basil, citric acid, onion powder and more. Other ingredients differ between flavored chip varieties, which are continuously emerging at these times.
Two Doritos Flavors Found Only on Two Islands in Japan
In 2014, Family Mart Okinawa jointly developed products with Family Mart Taiwan. At this time, the convenience store chain in both locations brings wasabi soy sauce or wasabi shoyu and octopus dumpling sauce, known as takoyaki so-su flavors, to their customers. In Okinawa, the 90-gram bags are sold for ¥213 each.
Doritos combines their standard tortilla chip crunch with more traditional Japanese flavors. It brings us a salty-spicy combination of soy sauce with a hot punch of spicy wasabi. The second flavor is takoyaki sauce, which brings a flavor most known in the Kansai region of Japan. Specifically, Osaka, where takoyaki is often called octopus balls or octopus dumplings in English. Once cooked, the doughy balls are topped with seaweed flakes, mayonnaise, dried bonito fish flakes, and savory takoyaki sauce, which has a salty, pure, tangy flavor and a great taste combination with Doritos' corn tortilla chips.
What are the Flavors of Doritos Japan?
Doritos launched tortilla chips are available in various flavors in many countries around the world, but certain flavors can only be seen in Japan. Here are the 15 exclusive flavors of Doritos in Japan:
Avocado and Cheese Flavor
Doritos avocado and cheese flavors are peculiar and distinctive. A popular flavor from Japan! Its net weight total of 155 grams.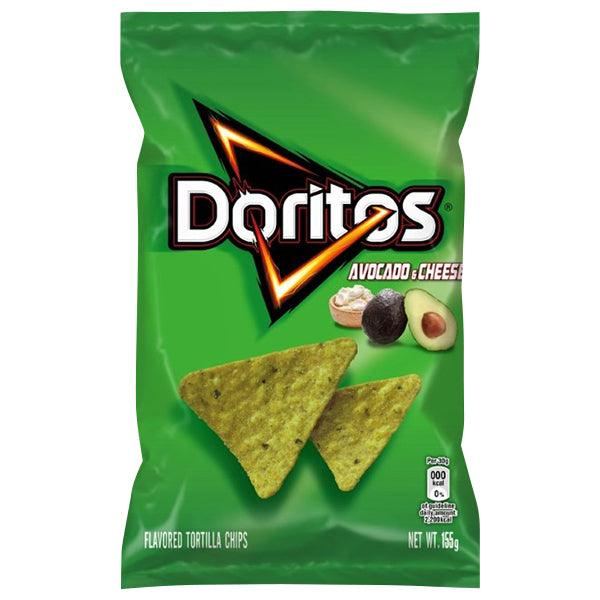 Mexican Tacos Flavor
Mexican tacos flavor is a brand-new Doritos product in Japan! The savory of the meat, the tomato's freshness, and the sour lime all contribute to the flavor. It has a subtle cumin scent that lingers. Take pleasure in this spicy taco flavor with a crispy texture.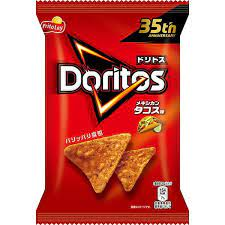 Roasted Corn Flavor
This chip flavor is one of the newest addition to the family of flavors in Japan. Appreciate its delicious and smokey flavor of chips!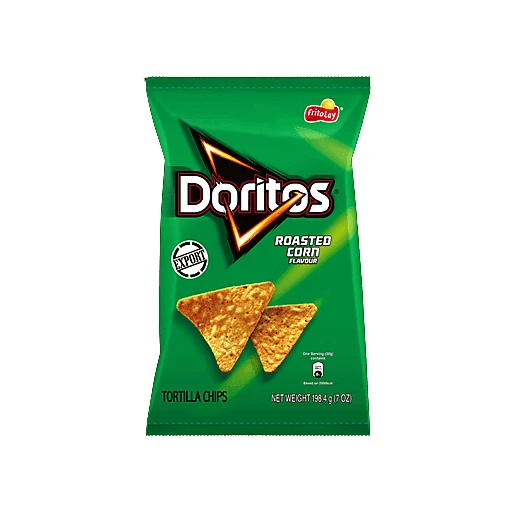 Nacho Cheese Flavor
Try these crunchy Japanese Doritos stuffed with delectable and savory nacho and cheese flavoring chips!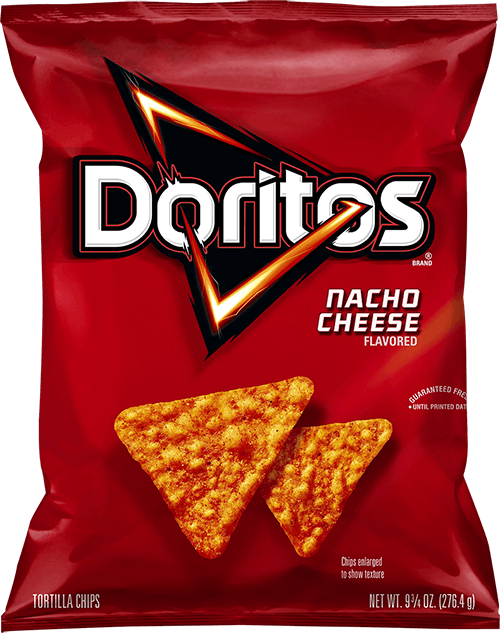 Mild Salt
These chips are a new and exclusive flavor of Doritos in Japan. These are ideal for anyone looking for a crispy, unique tortilla chip. Try these crunchy Doritos!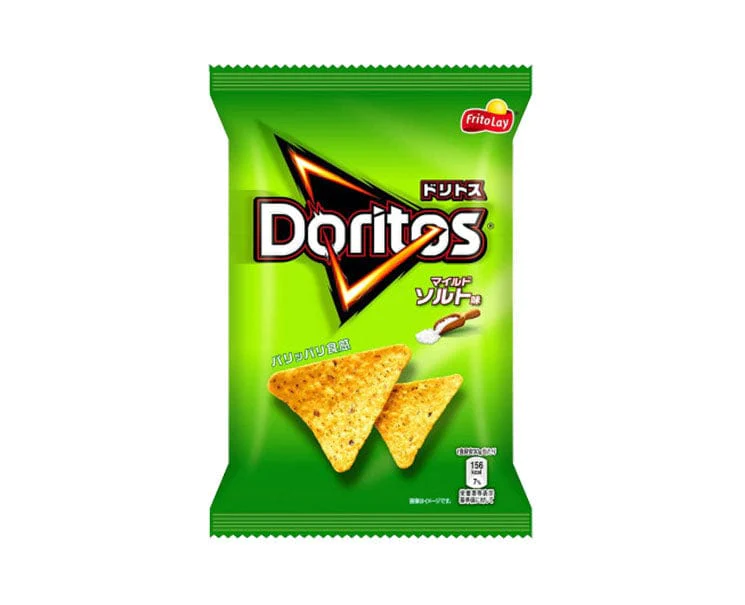 Wasabi Flavor
Frito Lay Japan wanted to release a classic Japanese Doritos flavor. Frito Lay used the wasabi flavor from Azumino, a symbol of Japanese food ingredients, to create a refreshing and delicious flavor as the first product in this series. This flavor of Dorito tortilla chips has a ranch taste, followed by a fairly intense and extremely flavorful hit of wasabi. If you're feeling brave, try these bags of spicy chips here in Japan!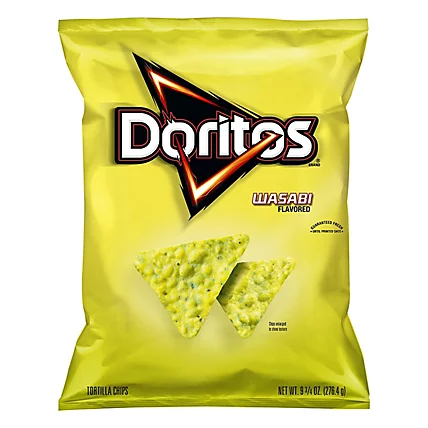 Doritos Roulette Flavor
These bags of Cool Ranch Doritos Tortilla chips from Japan combine your favorite flavors with a spicy kick! This exhilarating combination of Cool Ranch flavored and fiery hot tortilla chips will astound your taste buds. One chip out of a handful takes the spice to a whole new level!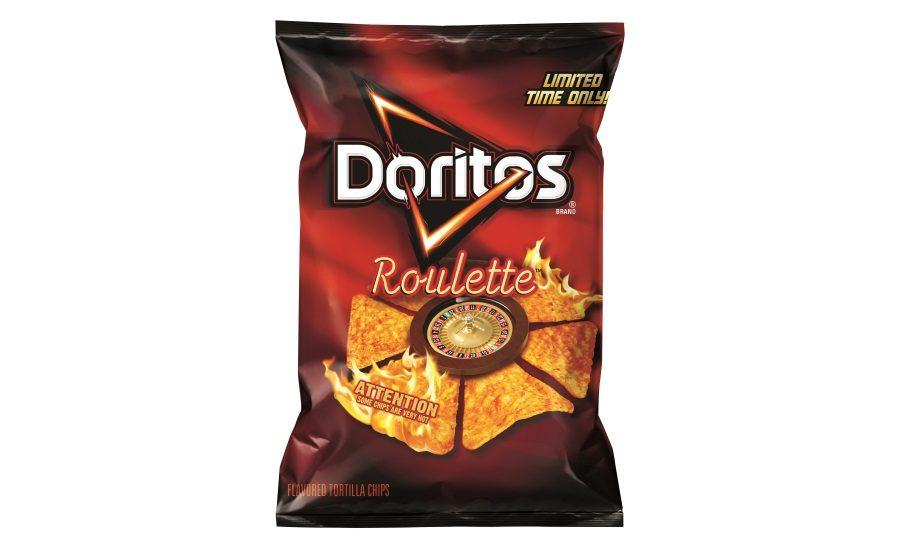 Shrimp Mayonnaise Flavor
Another unique ads of Doritos tortilla chips flavor has arrived on store shelves in Japan: the shrimp mayonnaise. With its remarkable taste, it can be described as gourmet shrimp-flavored chips.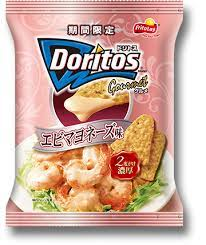 Sesame Chicken Flavor
Most people are obsessed with sesame chicken. So why wouldn't that translate over equally well into a chip flavor? Doritos with sesame chicken flavor is available in Japan and are well worth the money. The bag includes ads and photo of prepared sesame chicken and a stout pint of beer. Eat a bowl of these chips with a beer and enjoy the burst of saucy tang on your tongue with each bite!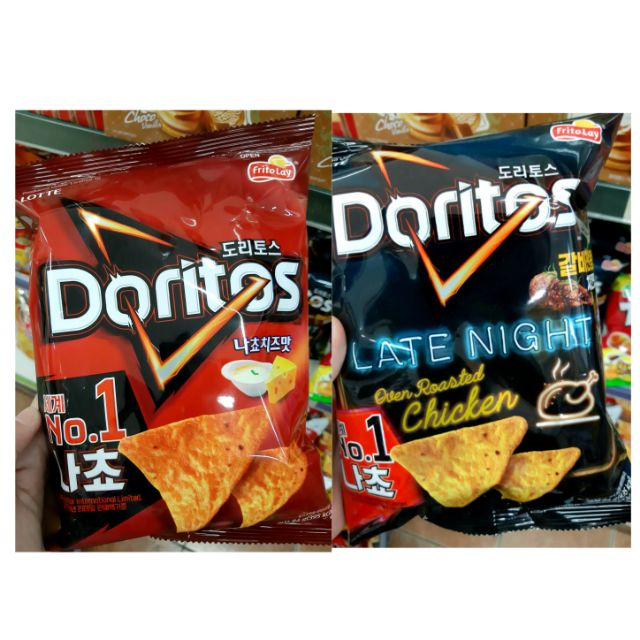 Taco Flavor
Taco-flavored Doritos became a popular snack in Japan and are continuing to grow. Frito Lay makes this new flavor a permanent flavor in Japan. Each bag of chips is seasoned with classic Mexican Taco seasoning and a hint of lime.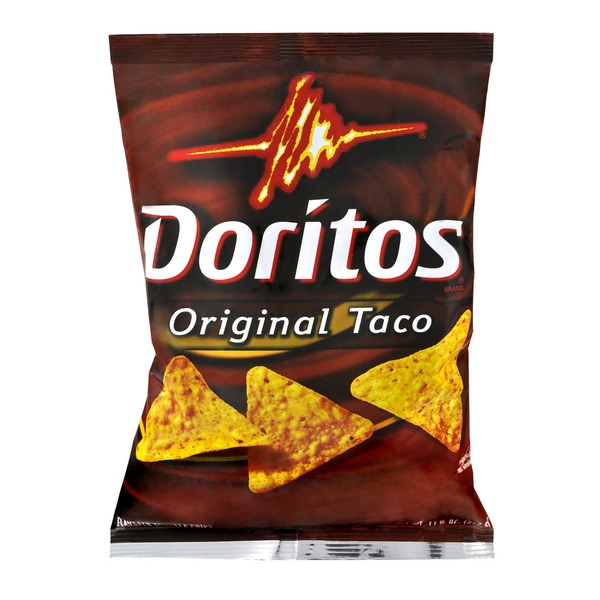 Garlic flavor
Garlic-flavored Doritos from Japan is particularly delicious, despite their strong flavor. After eating down on a bag of these chips with garlic powder, you probably need to enjoy it with a bucket of beer!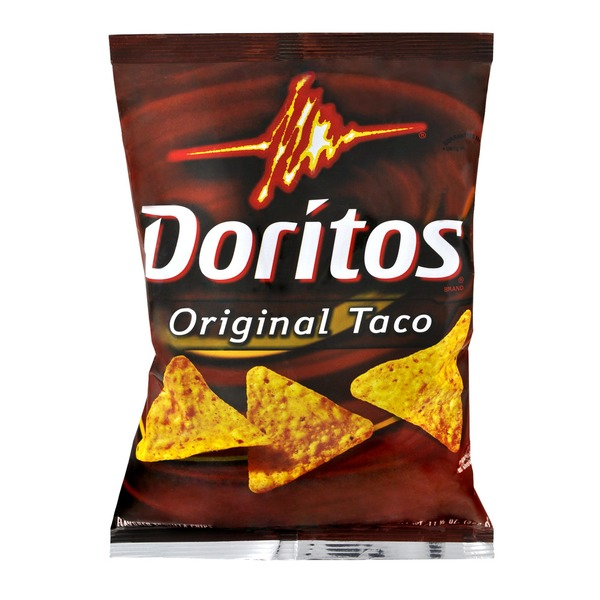 Sweet & Salty Pepper Flavor
The packaging of black pepper coats the chips and provides a mix of a decently aromatic punch and a pleasantly spicy bite. The black pepper complements the sweet and salty notes quite well. These Dorito sweet & salty pepper chips from Japan also have a generous sprinkling of sweet sugar. Nothing spectacular, but perfectly crunchable!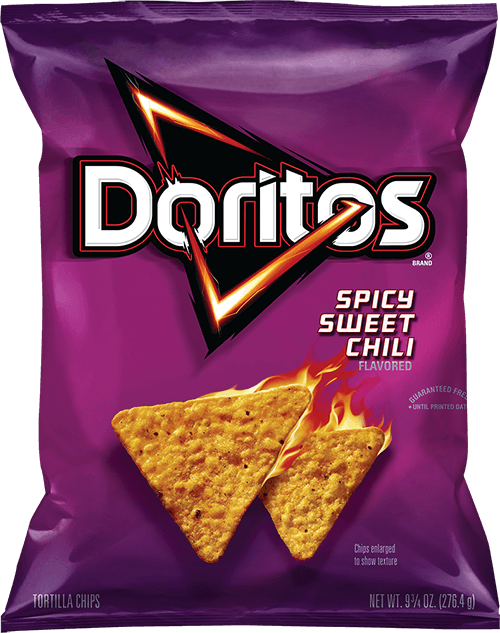 Butter Flavor
Potato chips are tasty, but what about a baked potato chip? These crispy, crunchy Japanese chips will impress you with their rich baked potato flavor, which is derived from the addition of real Hokkaido butter, which is known for its high quality. These hot butter-flavored Doritos exclusive in Japan are savory. The chips taste like buttered popcorn with a salty flavor.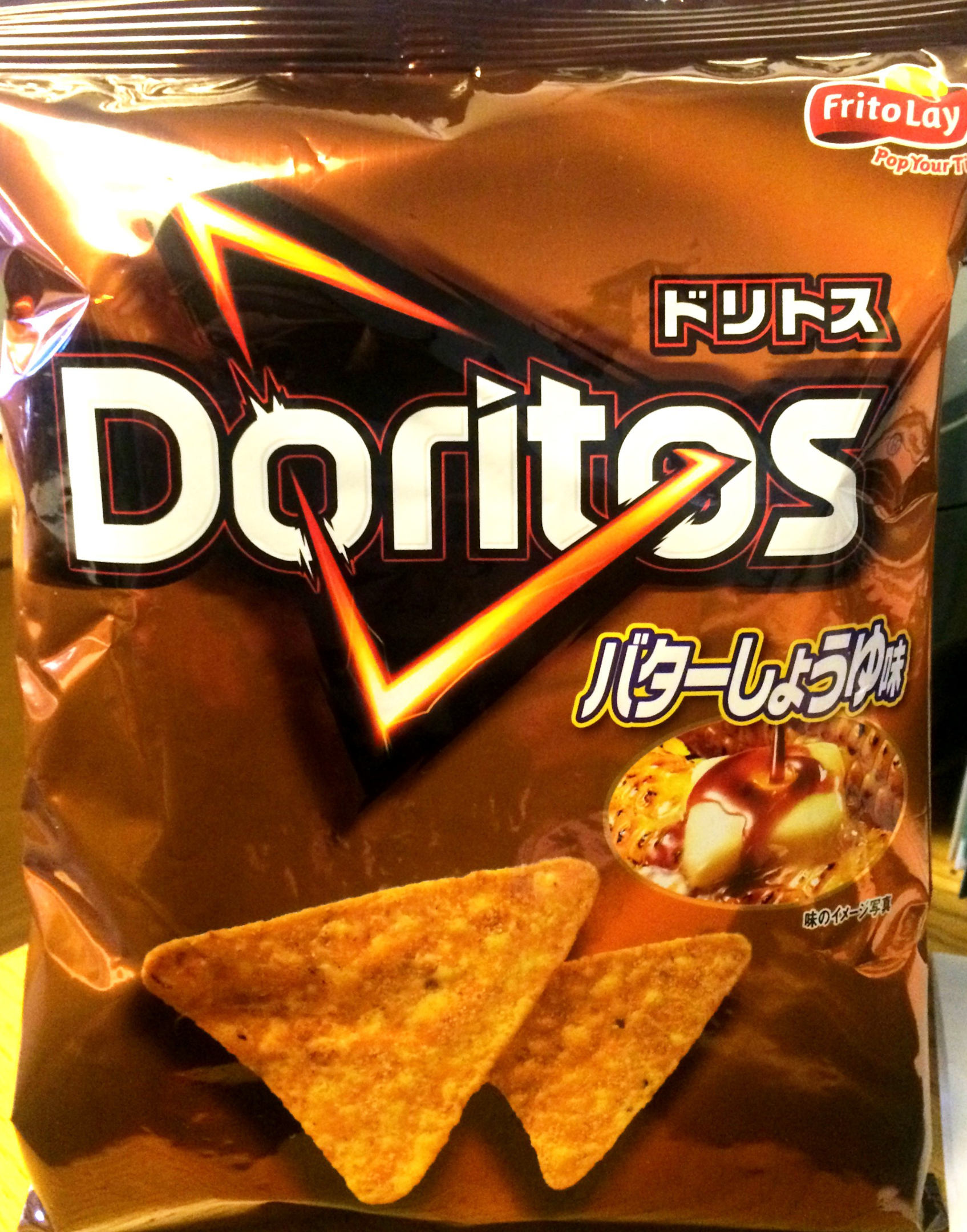 Cool Ranch Flavor
Along with the other hot brands of Doritos in Japan, these chips are the new flavors produced. This ranch blend is bold, creamy, and cool with whole corn seasoned with hints of onion, garlic, tomato, and spice. Enjoy these crispy tortilla chips straight from the bag or fresh salsa verde or tomato dip!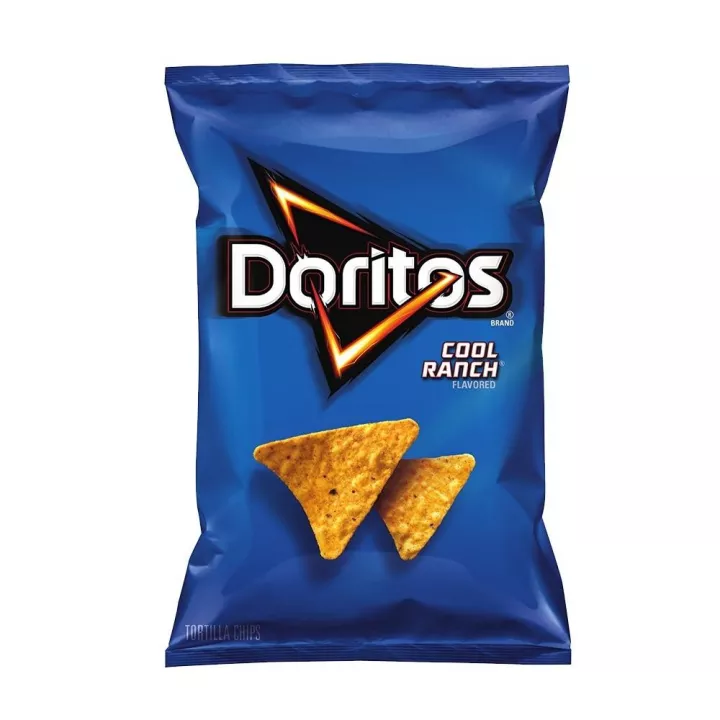 Pizza Flavor
This new flavor of chips in Japan shocks the world. Many ads came out regarding this butter-flavored Doritos. The food tasted like the "superior" pizza flavor with a slew of toppings. The spice mix was so varied that others enjoyed tasting the pizza-flavored Doritos in Japan.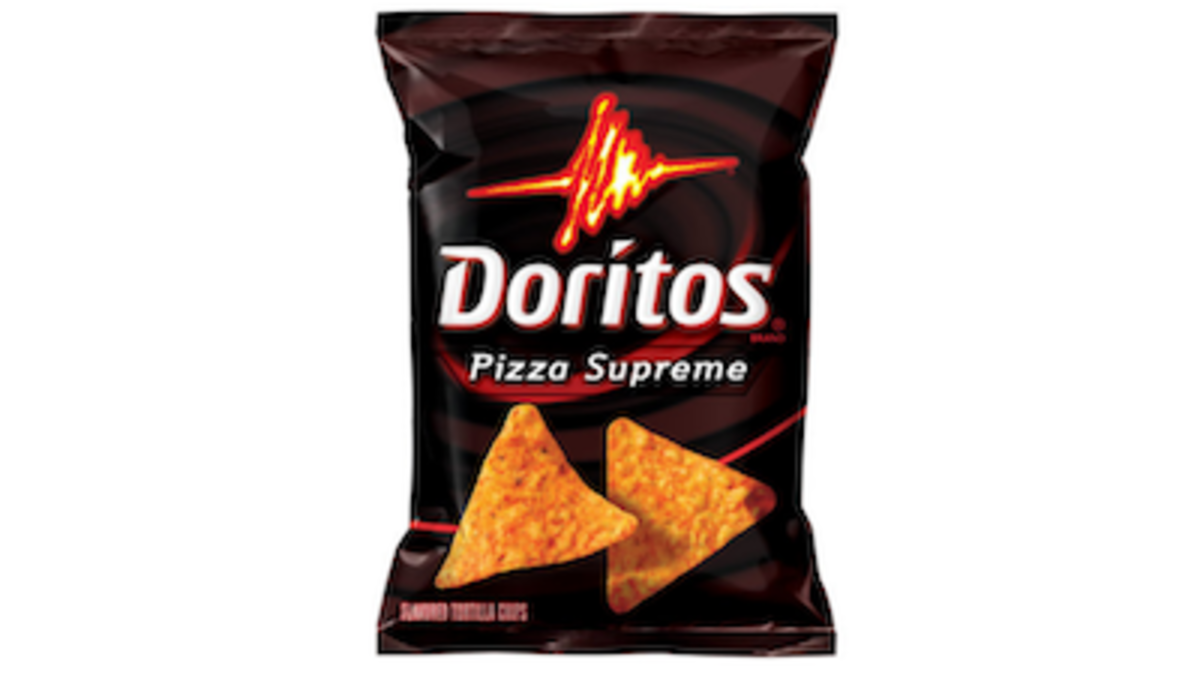 Shrimp Mayonnaise Doritos Hits Stores In Japan
Japan is home to a range of Doritos flavors that don't get in the U.S., like Bacon and Fried Chicken Doritos. Most tourists love tasting some flavors like Avocado Cheese Doritos, and others are cool hearing about it in other countries. Shrimp Mayonnaise Doritos fall into the latter category. But, whatever they taste like, the Pepto-Bismal-colored bag doesn't help.
In the 1960s, Doritos was introduced in the US, but it didn't come until 1987 when it reached Japan. Although its unique flavors aren't entirely new, they have been more apparent since 2006 until this generation. More flavor options have recently been added to the Doritos "Gourmet" range.
In addition, Frito-Lay, Doritos' parent company, released Mountain Dew Cheetos in Japan earlier this year. The company hasn't slowed down since its roll-out of bizarre flavors. Most Doritos in Japan are typical Doritos like "Dorito-flavored." Yet, like Kit Kats, Doritos also get an array of interesting flavors in Japan. Most are strict "kikan gentei" or "for a limited time only." At the same time, their short run on store sleeves still leaves a great impression worldwide for many flavors.
Want To Grab Some Doritos?
The Doritos brand is all about being daring. If you're up for the challenge, grab a bag of Doritos tortilla chips and prepare to make unforgettable memories. It's the daring snacks that let you experience a remarkable taste.
If you want to purchase various flavors of Doritos tortilla chips, visit Sugoimart for more information. Join the Sugoi squad for more rewards!
Shop Now!