Usagi is the Japanese word for rabbit. And this year is the Year of the Rabbit, corresponding to the Western calendar's 2023. The year symbolized by the Rabbit is the fourth Chinese zodiac animal in the 12-year cycle of the Chinese Zodiac Signs. According to Chinese astrology, the Rabbit foresees career luck, love life, lucky things, and calmer days to come. Although not as flashy as the Rooster or as fiery as the Dragon, the Rabbit sets a quiet example with their calm, collected manner.
What are the Chinese Zodiac Signs?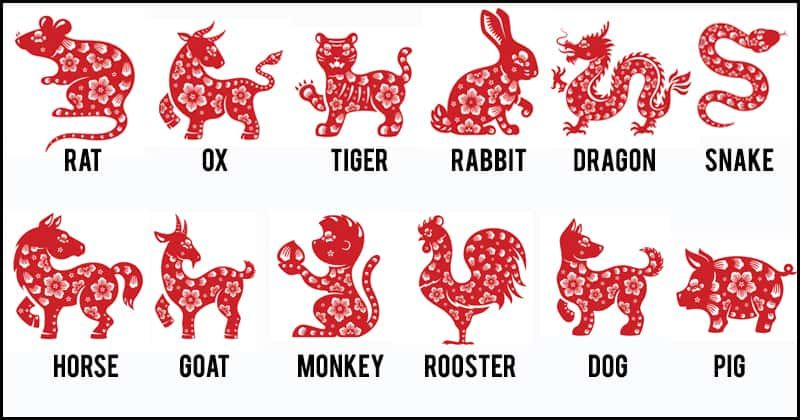 Chinese zodiac includes zodiac animals known as the 12 (shngxiào): Rat, Ox, Tiger, Rabbit, Dragon, Snake, Horse, Goat, Monkey, Rooster, Dog, and Pig. However, there is little agreement regarding the origins of the 12-year Chinese zodiac calendar. Some say that it originated from the tale of the Jade Emperor Great Race among several animals arrived in the order. Others contend that the timing of each animal's peak activity during the day determines its position in the cycle. These are only two of the origin tales that have been passed down through the ages in China and other Asian nations. Regardless of where it came from, the Chinese zodiac calendar has had a big impact on the customs, festivals, and foods that Asian cultures around the world enjoy. Additionally, in Chinese astrology, one of the five elements is assigned each year: Metal, Water, Wood, Earth, and Fire. The 12-year cycle of animal signs is combined with these five elements to create a 60-year cycle.
What to Expect in Year of the Rabbit?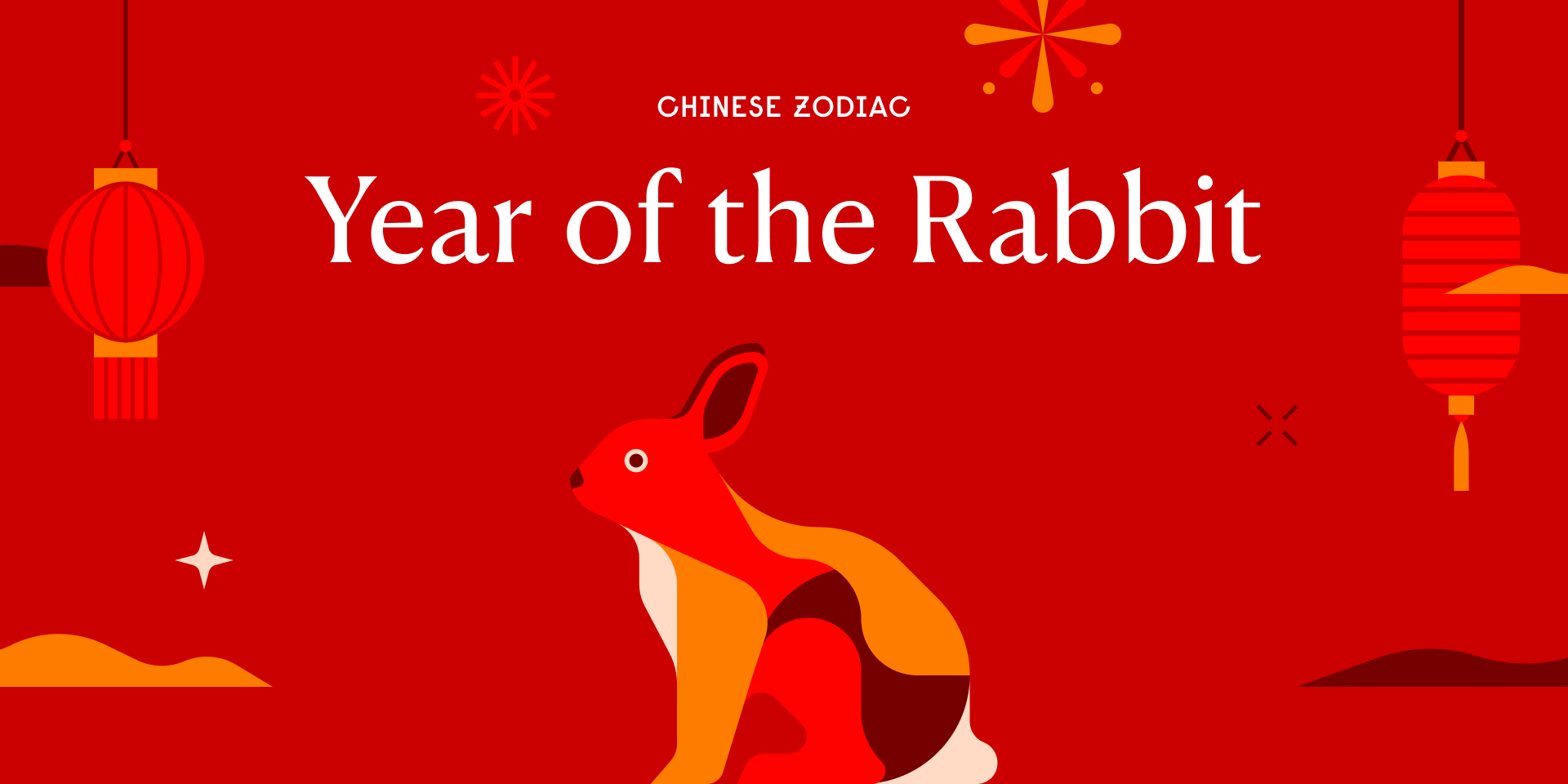 People born under the sign of the Chinese zodiac rabbit and those with compatible signs may experience luck or good fortune during a Rabbit year. Among them are the people born in the year 1927, 1939, 1951, 1963, 1975, 1987, 1999, 2011, and 2023. The year of the rabbit has been a handsome payoff for previous sacrifices. The sweetness of the fruit that eventually results from all of our efforts will rely on how sincere our initial intentions were. The Year of the Rabbit will be advantageous for individuals who like to take chances, like a typical rabbit personality. This is a powerful year for beginning new businesses, employees looking for a salary increase, and people looking to build a family. This is because the rabbit is also a fertility symbol. Artists looking to find their inspiration and take new routes will also be lucky in the rabbit zodiac year. Speaking of lucky, the 2023 lucky numbers are 3, 6, 9 and the lucky colors are black, pink, purple, blue, grey, and red.
What's the Best Gift to Give this 2023?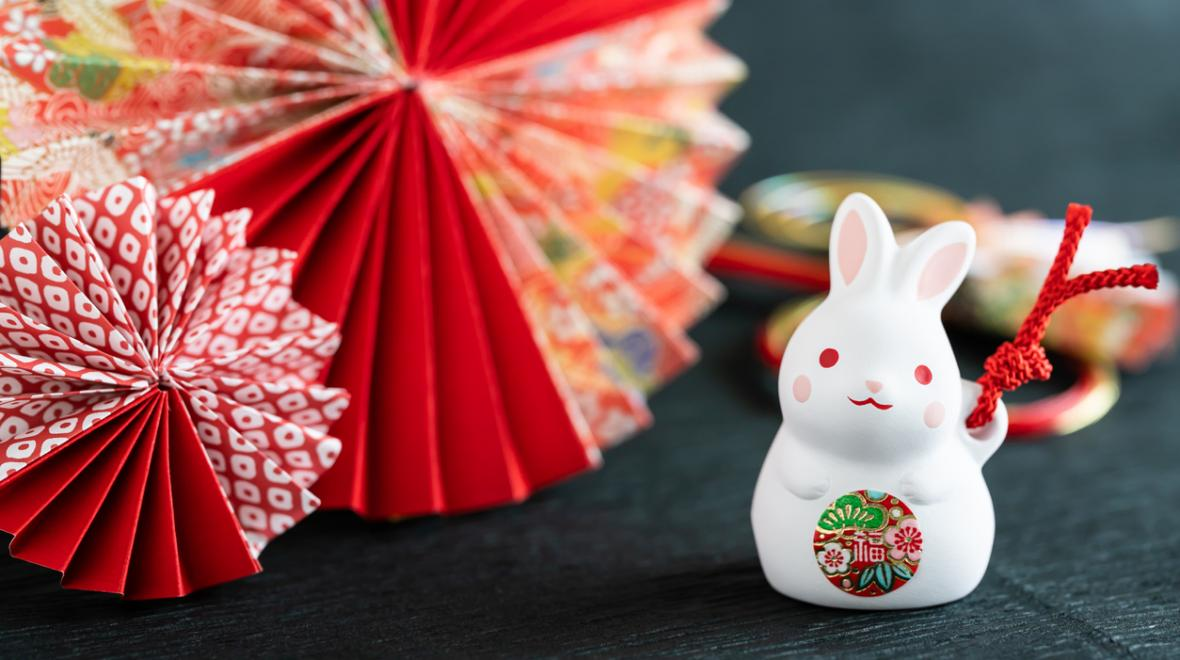 The Chinese New Year or Lunar New Year welcomes a fresh start, much like the Western New Year. It's an opportunity to spend time with loved ones and re-engages with culture. During the Lunar New Year, gifts are generally given as food, money, or other items that symbolize fortune and wealth. Naturally, you want to make sure the gift you're giving is appropriate, but you shouldn't become overly focused on different characteristics, traditions, superstitions, or symbols. Any gift that celebrates and respects Asian or Chinese culture can be appropriate for the Lunar New Year. Here are some of the best Rabbit-inspired products available in the Sugoi Mart Year of the Rabbit collection.
1. Sanrio Japan New Year Rabbit Hello Kitty Plush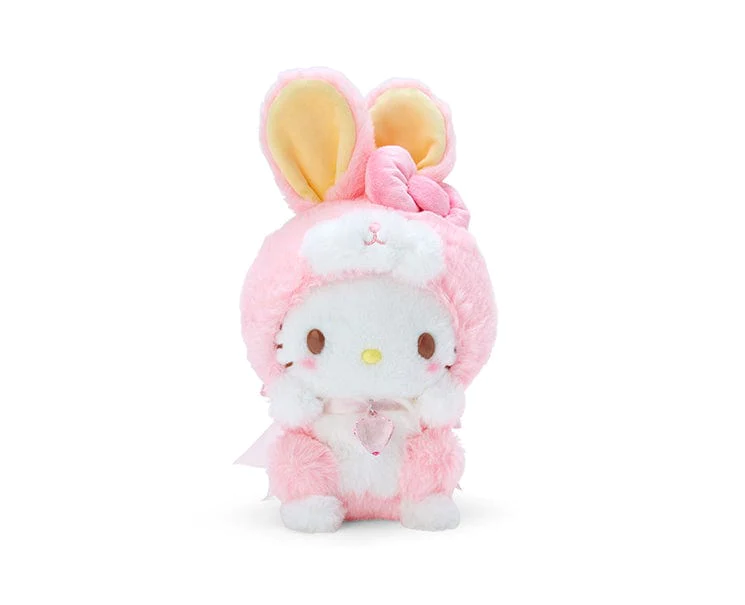 Sanrio Japan Hello Kitty fluffy plush doll features a 2023 New Year of the rabbit fairy design. A pink Hello Kitty is coming to ring in the new year with some adorable stances that will make you smile. Show off your zodiac with this colorful pink and yellow Hello Kitty plush in the New Year.
2. Sanrio Japan New Year Rabbit Cinnamoroll Plush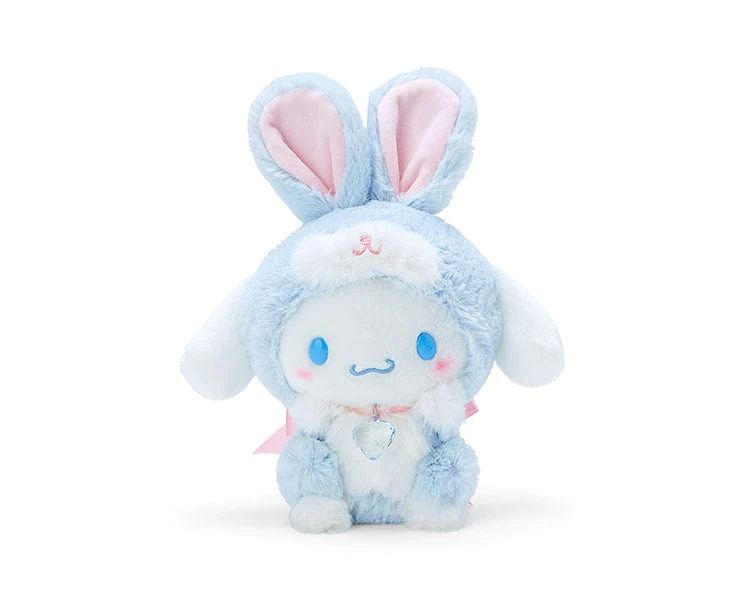 This adorable Sanrio Japan New Year Rabbit Cinnamoroll Plush toy would make a great gift for your favorite child or can be used as a year-round adornment in a person's room. This cute Cinnamoroll in a light blue color will be with you in the new year, bringing you luck and an adorable smile on your face.
3. Sanrio Japan New Year My Melody Keychain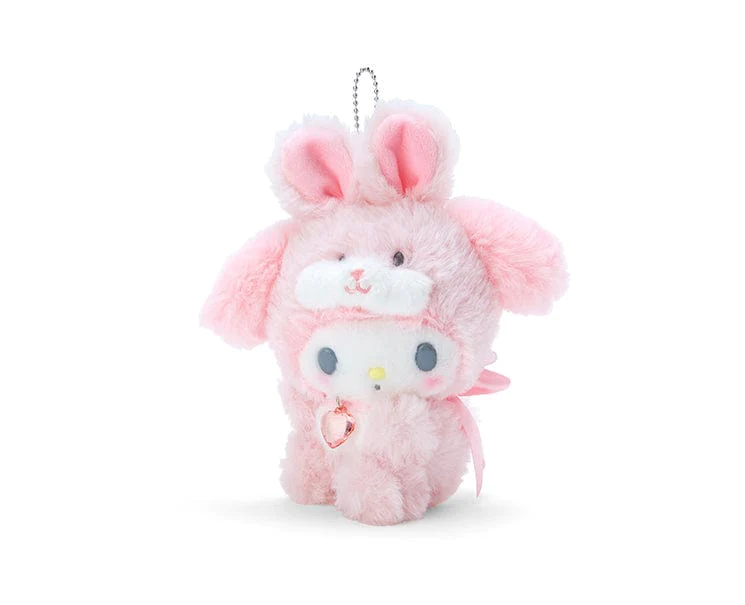 My Melody keychain plush, a Sanrio Japan exclusive 2023 New Year of the rabbit fairy design, makes it simple to find your keys thanks to their adorable and vibrant designs that stand out in any plain-looking environment. With these adorably adorable keychains, you can bring a little kawaii into your daily life. These accessories are ideal for flaunting your devotion to your favorite cute My Melody. A precious limited edition My Melody for the holidays with incredibly soft fur and an attachable chain so you can take her everywhere you go.
Starbucks Japan's Year of the Rabbit collection was made available before the new year to give customers a sweet way to freshen up their cabinets. This can be overt or subtle, depending on your tastes if you're attempting to build a certain aesthetic, but the series is influenced by the idea that "We Are Starbucks Coffee Rabbits — Living Somewhere in Coffee Tree Forests." Moreover, the Starbucks Japan Year of the Rabbit collection is a limited-edition line of products that can only be purchased at participating outlets in Japan, and the Sugoi Mart Starbucks collection is no exception.
1. Whip Cream Rabbit Mug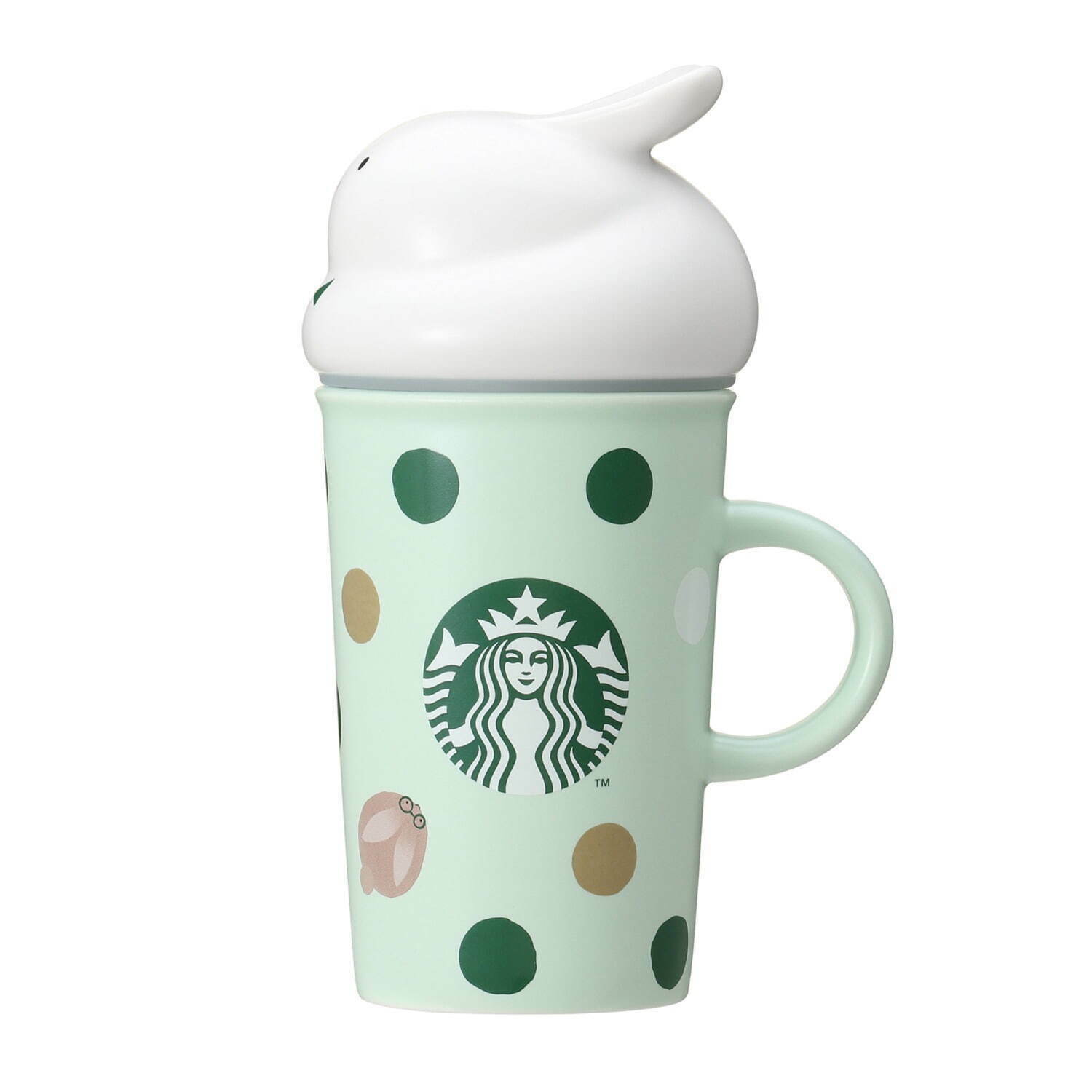 With a warm beverage in hand and a love of bunnies, this Whip Cream Rabbit Mug combines the two to give a sweet and wonderful experience with each heavenly sip. The rabbit in this cup actually looks like a mound of whipped cream! If you look closely, you can see a later rabbit playing among the green and dark yellow dots on the body, which is made of an easy-to-clean paper cup form. It is a mug that features several discoveries.
2. Mocha Rabbit Heat Resistant Glass Mug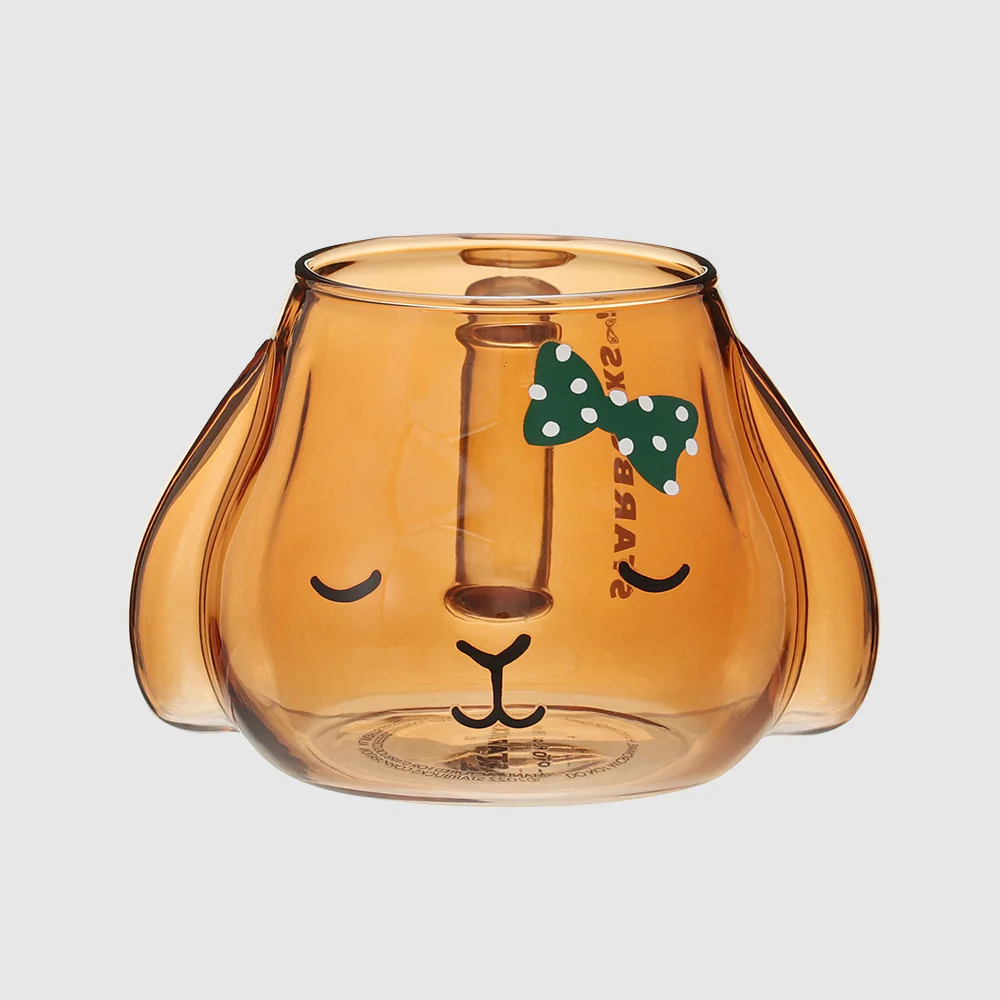 This Mocha Rabbit Heat Resistant Glass Mug appears to be taking a relaxing snooze with her drooping ears design. But this heat-resistant glass mug's charming feature is its green ribbon and a transparent dark brown color. Despite its diminutive size and distinctive design, it makes a really adorable impact.
3. Rabbit Stainless Cylinder Tumbler Embossed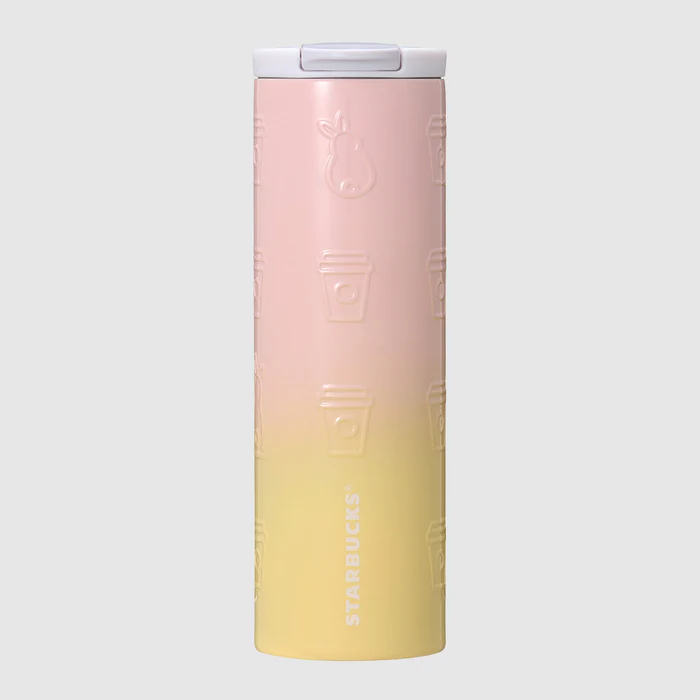 This tumbler is made of stainless steel and has a pretty pink and yellow color gradient. At first sight, the design seems simple, but the embossed paper cup, which has a portion that mimics a rabbit's back, is the main attraction.