One of the most current and well-liked Shounen Jump mangas, Chainsaw Man, has recently received a new anime adaptation that is equally well-liked as the original material. Fans of the series have already fallen in love with a number of iconic and fascinating characters, like Quanxi, who is both fascinating and strong. While many viewers are already familiar with Quanxi's role in the show and what she actually accomplishes, many others are still attempting to figure out who she is, what her skills are, and which devil she represents in Chainsaw Man. Well, look no more! Here's a comprehensive guide you need to know all about Quanxi!
What is Chainsaw Man?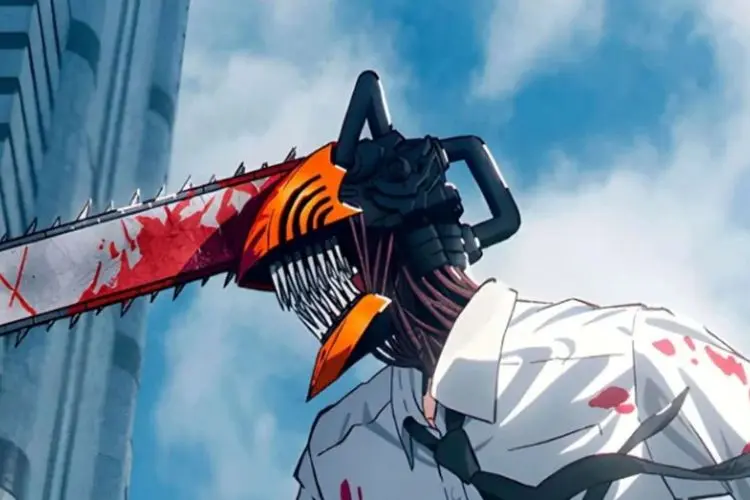 Chainsaw Man is a horror and action series based on the well-known chainsaw man manga of the same name by Tatsuki Fujimoto, which was released every week in Shueisha's Weekly Shonen Jump. Denji, a young man who lives with Pochita, a Chainsaw Devil dog, is the story's main character. Denji is betrayed and killed by the zombie devil just when he feels his miserable life couldn't get any worse. Denji makes a deal with his Chainsaw Devil as he starts to leave this world and is resurrected as "Chainsaw Man," also known as a man with a devil's heart.
In the Chainsaw Man universe, human fears breed demons. Demons are thought to be exceedingly dangerous and come from Hell. To obtain their influence, people can bargain with them. Devil Hunters have the power to kill or use demons. On the other hand, Stronger Devils who have never died and are heavily involved the authority of a stronger Hell Devil live in Hell. One significant devil character is the crossbow devil, Quanxi.
Who is Quanxi?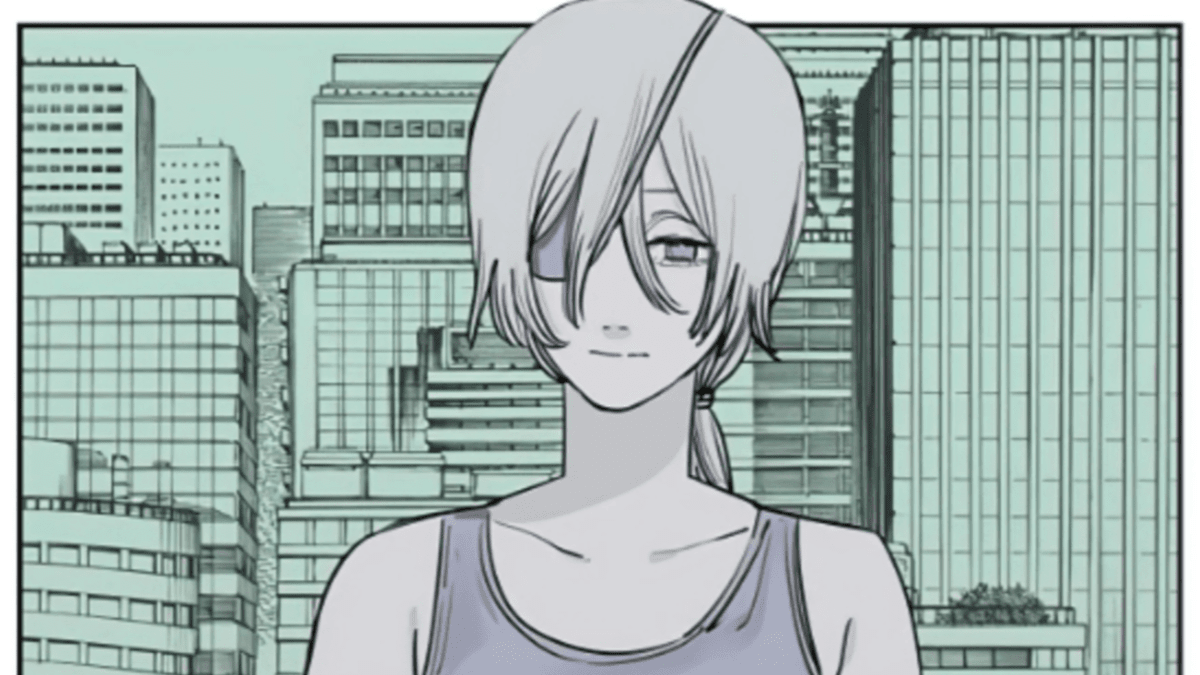 Quanxi, a private devil hunter, is credited with being the first devil hunter. She appears in the International Assassins storyline for the first time and is a hybrid of a human and a demon. She is from China and is one of the series' most powerful characters. The Crossbow Devil emerges from her. Because of her mysterious appearance and amazing power, Quanxi is a very alluring character. Quanxi is a minor antagonist in the Chainsaw Man series. The first devil hunter is considered Quanxi, who received the command to kill Denji and remove his heart from someone with ties to the Chinese government. She is a person that can merge with demons and is known as the Crossbow Devil.
Quanxi is tall and has long hair that is pulled back into a ponytail. She has brown eyes and covers her right eye with an eye patch. Quanxi is also seen wearing a black tank top tucked into a pair of high-waisted slacks with a prominent belt while on her mission to obtain Denji's heart. When she is fighting, she dons a number of sheathes on her back and carries up to three swords that resemble Dao.
Quanxi Hybrid Form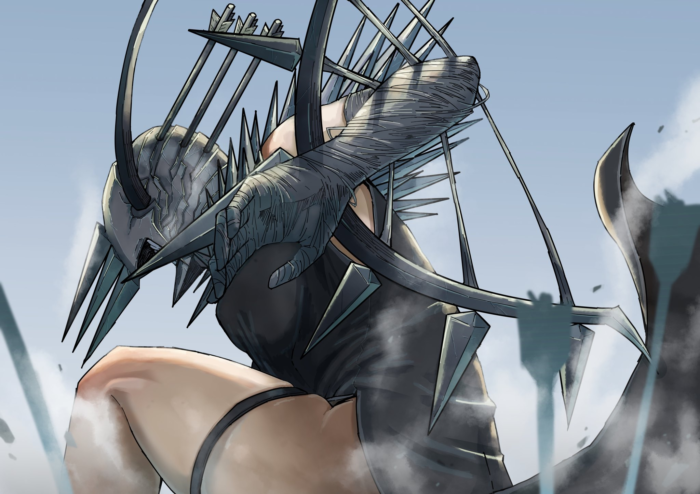 Quanxi is a hybrid in the Chainsaw Man anime series. Hybrids are humans that have mastered the capacity to transform into demons, like Denji. They can obtain this power in a variety of ways. For instance, Denji made a contract with his pet devil Pochita so that Pochita would become his heart once they both passed away. That said, Quanxi also acquired the capacity to transform into the Crossbow Demon following a hybridization. Although we don't know how she developed these skills, they undoubtedly give her a lot of power. Quanxi changes, getting sharper along her head as her teeth harden into arrows with broad, curving horns that resemble a bow just on the sides of her head. Her forearms develop into gauntlets with pointed bow-shaped attachments, and her neck sprouts arrowheads.
Quanxi Personality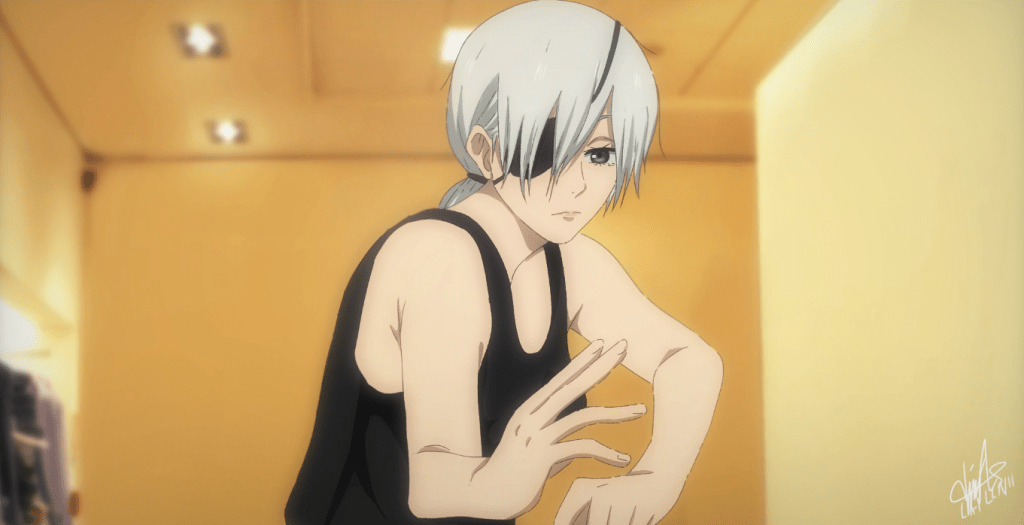 Quanxi is often perceived as a slacker who prioritizes leisure over all else. However, when it comes to her girlfriends, she amuses herself by spending time with them. She is generally numb to the world around her and spends most of her time being silent and stoic. She believes that the more you reject the world around you, the happier you become. Additionally, Quanxi is cool and serious in bed with her harem of friends, speaking business without embarrassment and acting emotionlessly despite their adoration. She does, however, sincerely care about her friends, and all she asks in return for her odd jobs is that they not be attacked, even if it means risking her personal safety, and that they are given human rights and fundamental education.
Moreover, Quanxi prefers to remove her opponents from the battlefield to efficiently reduce their numbers and remove distractions. When she was hurled into Hell, she immediately asked for an end to the fighting so they could check on each other. They worked together until the threat was eliminated before she started a new attack. She can occasionally choose to leave individuals alive in addition to her intended victims, proven by the time she knocked Aki and Angel Devil to the ground and offered to save Power's life during their battle in Japan. She did hack through some devil hunters hired to protect Denji when she wasn't aiming for them.
Quanxi Strength & Abilities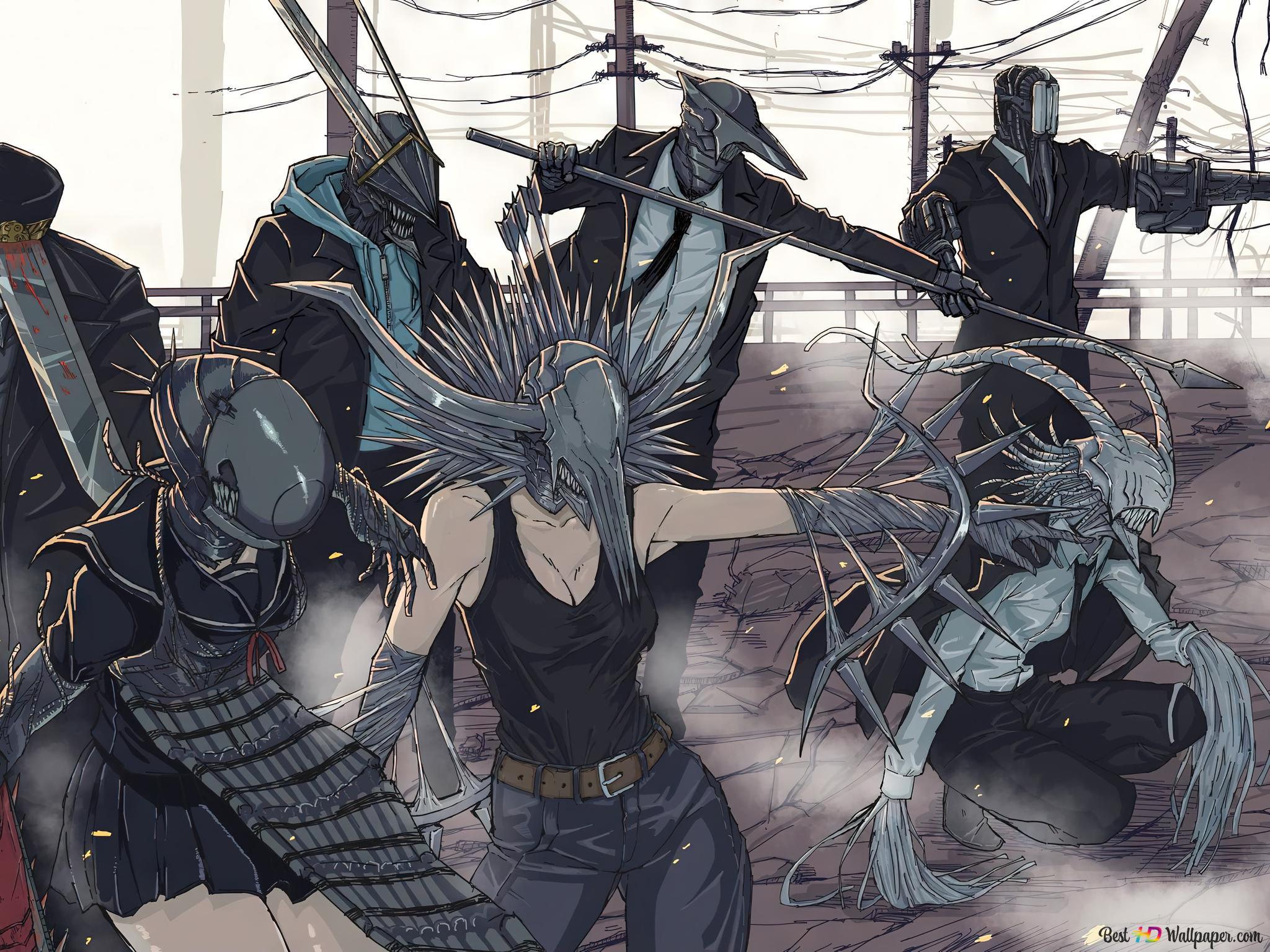 Quanxi, according to Hirofumi Yoshida, possesses strength beyond what is humanly possible. She can use her swords to slash through dozens of people and toys without slowing down, and she only stops when the power of her own blows outweighs the effectiveness of her weapons. Quanxi is also a talented fighter in hand-to-hand combat; Kishibe considers her to be among the best in the entire world. In hand-to-hand combat, Quanxi is displayed as a fighter who can compete on an equal footing with more experienced opponents like Kishibe and Yoshida. She also showed off her basic strength by skillfully throwing her partner Kishibe out of a window, proving that her strength was greater than that of her partner. She is an expert kicker, and with just a few kicks, she could quickly make Denji, Tamaoki, and Kusakabe helpless. She is among the strongest persons in the Chainsaw man universe, and the Crossbow Demon has bestowed upon her a variety of supernatural abilities, some of which are listed below:
Quanxi's Powers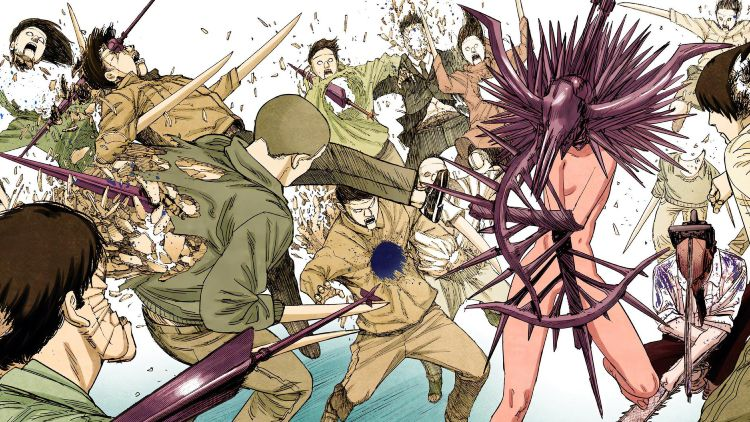 By pulling an arrow from her right eye socket, Quanxi may transform into a hybrid with numerous arrows and spikes sprouting from her arms and head. Due to her hybrid form, Quanxi can heal wounds by consuming blood to rebuild her entire body from just one head. She becomes virtually unkillable and immortal as a result. Despite being over 50, Quanxi looks the same as she did 30 years ago since she is a hybrid. As long as someone enters and pulls Quanxi's arrow, she can survive and come back to life in the perfect form of all her body parts. To completely kill Quanxi, her Devil's heart must be completely shattered. She also doesn't seem to be able to mature physically. She looks exactly the same as she did thirty years ago. It is uncertain if this has anything to do with her Demon abilities.
Quanxi's Arrow Shooting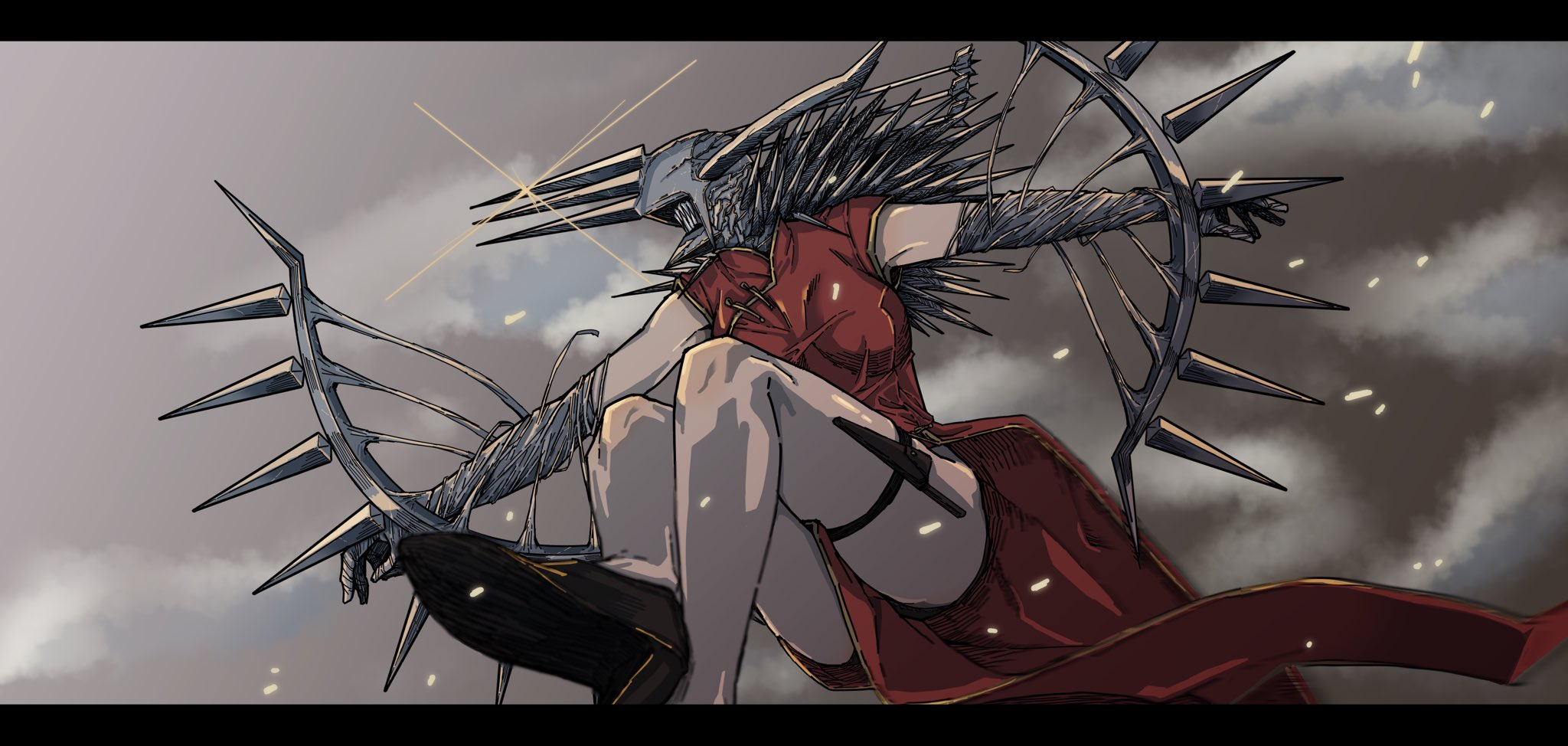 Quanxi is armed with crossbows that can fire several arrows at her adversaries while in her hybrid form. These arrows have great devil powers, as seen by their ability to rip precisely spherical holes in everything Quanxi aims. She can also use this ability to fire a round of buckshot at close range to swiftly eliminate a squad of enemies.
Quanxi's Superspeed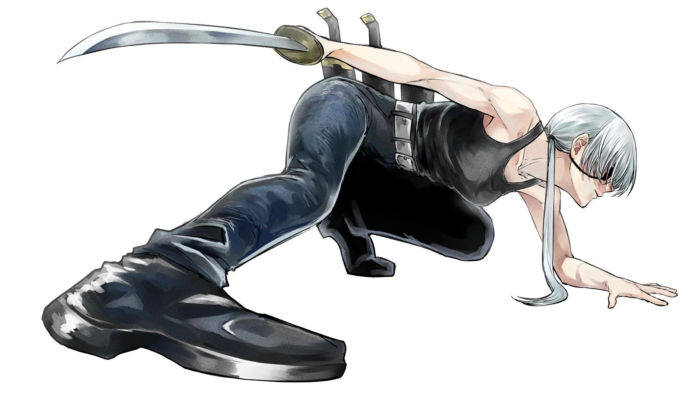 Even when Quanxi is in her human form, she moves with rapid speed. Quanxi can move at incredible speeds. She usually combines this skill with her swordplay by swiftly charging at her enemies and chopping them up with her blade. She constantly carries additional swords because the high speeds frequently cause the sword to break. She is capable of vanishing in front of five devil hunters while slicing a doll army assembled by the doll devil.
Quanxi's Anime Appearance
International Assassins arc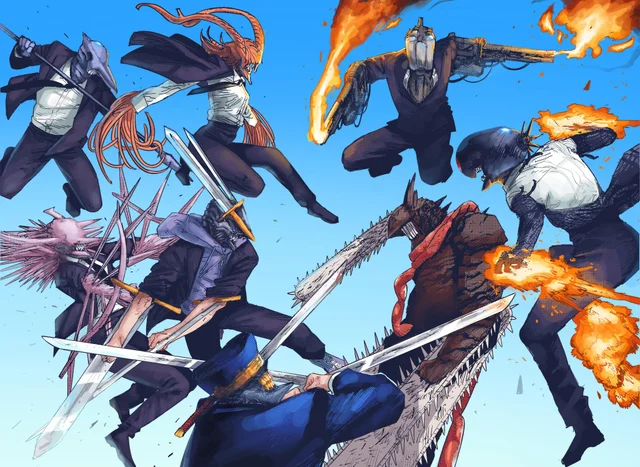 The story goes as Quanxi receives the order to travel to Japan and kill The Chainsaw Devil while she and four other family members are still in China. The man assures Quanxi that if she is successful, they will look into the situation as she explains that she wants her children to have fundamental human rights and education. Makima and Kishibe discuss the risks Japan faces from the outside, including the idea that Quanxi is moving in her direction. According to Kishibe, she will be a challenging opponent, and taking any precautions against her makes no sense. 
At the retail shop in Japan where Santa Claus is attacking Denji and his security guards, Quanxi and her friends are observed through a back alley. The following is the text of the letter to the editor to the editor of this journal. She draws her blade, crouches low, and then launches into a swift run through the army of dolls and the devil hunters, swiftly capturing or dismembering each one. Denji falls to the ground after being struck in the air by Quanxi while quickly dodging Kusakabe and Tamaoki's assaults. She then kicks both of them in the jaws to put them out. 
A knee halts the counterattack to the head from Quanxi, who then follows up with an attack. Kishibe tries to attack her, but she stops him by grabbing his leg and tossing him out the window. Aldo fires at Quanxi's adversary, backing Denji down, but before he can launch the attack, he is taken by Quanxi and hurled out the window, falling on Kobeni's automobile. After a few more altercations, Quanxi grabs Hirofumi and throws him out of a window, but he manages to avoid hitting the ground using his Octopus Devil. Then, in Hell, Quanxi notices that Denji's transformation is incomplete when Aki uses his chainsaw, which might be because there isn't enough blood. She notices that there is a problem with the group of devils and declares a temporary truce.
Control Devil Arc
Quanxi is called forth as a member of a group of weapon hybrids to fight the fully-powered Chainsaw Devil despite having her head severed by Makima. She acts lovingly and protectively toward Makima while under her control. Then Makima directed her agents to attack. Together with other hybrids, Quanxi took her weapon from her bag, changed into a hybrid version of herself, and charged at Denji. The force of his rushing forward, crashing through buildings while slicing through Quanxi and the Broadsword Hybrid, blows each of them back as they make contact with him. Denji kneels over Quanxi's battered body as they land in an apartment, holding their severed heads.
After having had her head severed by Makima, Quanxi is called forth to confront the fully-powered Chainsaw Devil as a member of a group of weapon hybrids. While under her control, she behaves kindly and protectively toward Makima. Then Makima commanded her agents to attack. Quanxi pulled her weapon out of her backpack, transformed into a hybrid version of herself, and charged at Denji alongside other hybrids. When Quanxi and the Broadsword Hybrid come into touch with him, the power of his charging forward blows both of them back as he slices through structures and Quanxi. As they land at an apartment complex, Denji holds the severed heads over Quanxi's injured body.
Sugoi Mart Chainsaw Man Collection
This season's hottest anime is Chainsaw Man, so it's not surprising that fans are searching for the best Chainsaw Man merchandise. This chainsaw man article is probably the best thing you've ever read if you've been a longtime fan of the Chainsaw Man series. There is a lot to adore about Chainsaw Man, which is why we thought a collection full of Chainsaw Man clothing, accessories, collectibles, gifts, decor, and more was a need. If you've loved Denji from the beginning, you'll be overjoyed to learn that Sugoi Mart Chainsaw Man Collection carries all the collectibles you adore.