New anime releases are available to stream to start 2023 for anime fans, and the Tokyo Revengers season 2 is one that you shouldn't miss. After the Tokyo Revengers anime officially debuted on January 8th, 2023, fans are more excited than ever for the fantastic Tokyo Revengers program. Fans have been eagerly anticipating what may easily top the first season in terms of plot and character development, given that it was one of the best-selling mangas of last year. The ruthless Tokyo Manji Gang serves as the series' central character and propels the narrative to unbelievable heights, and Keisuke Baji is thus one of the core components of Tokyo Revengers. Read on and discover the best of Tokyo Revengers and one of its undeniably amazing characters, Keisuke Baji!
What is Tokyo Revengers?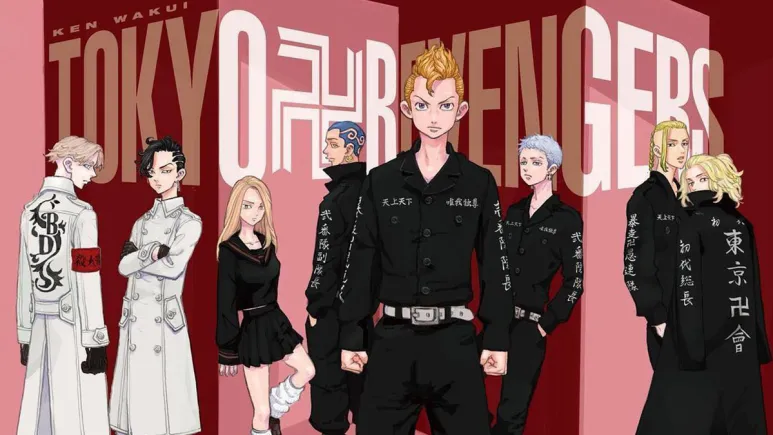 The manga series Tokyo Revengers was introduced as an anime adaptation for television as Tokyo Revengers. 24 episodes from its first season were initially broadcast from April 11 to September 19, 2021. It was one of the most eagerly awaited shonen anime of the year. And in January 2023, Tokyo Revengers: Seiya Kessen-hen, the second season, debuted on television with a total of 13 episodes. The series is the first of its type to combine elements from many genres in such an astonishing fashion, including supernatural, action, and drama.
Tokyo Revengers' story dives into the lowest point of the life of Takemichi Hanagaki. When he thought things couldn't get much worse, he found out that the only girlfriend he ever had, Hinata Tachibana, was killed by the Tokyo Manji Gang, a gang of heinous criminals who had been upsetting society's tranquility for a while. Takemichi wonders what went wrong, finds himself standing on the station platform going through the time and ends up 12 years in the past when he was still dating Hinata in middle school. Takemichi decides to join the Tokyo Manji Gang and go up the ranks to change history and save Hinata from her tragic fate after realizing he has a chance to save her. The anime Tokyo Revengers may appear to be a typical high-school drama with bullies and goons, but it has a lot of intriguing twists and features that revolve around the Tokyo Manji Gang that make it worth watching.
What is Tokyo Manji Gang?
The Tokyo Manji Gang, or Toman, is a biker gang with its headquarters in Shibuya in the World of Tokyo Revengers. It was made by five friends—Mikey, Draken, Mitsuya, Baji, Kazutora, and Hayashida and is the primary focus of the narrative. Everyone agreed to the plan once Baji suggested it because they all wanted to fight the Black Dragons group. The Tokyo Manji gang has a motto: "If one of us is hurt, we will protect them. A gang that is all for one, one for all."
The head of the Tokyo Manji Gang was Manjiro Sano, a powerful figure who created several gangs that conquered Tokyo in various eras. The gang is currently in its second generation after its image crumbled and was disbanded by Sano Manjiro, also known as Mikey, and then rebuilt by Hanagaki Takemichi to pursue his goals and create a new golden era of the group's reputation that was once continually corrupted. The Tokyo Manji Gang is one of the show's most intriguing elements and the home of some of its most well-known characters, including Baji Keisuke, one of the founding members of the Tokyo Manji Gang and the former First Division leader as well.
Who is Keisuke Baji?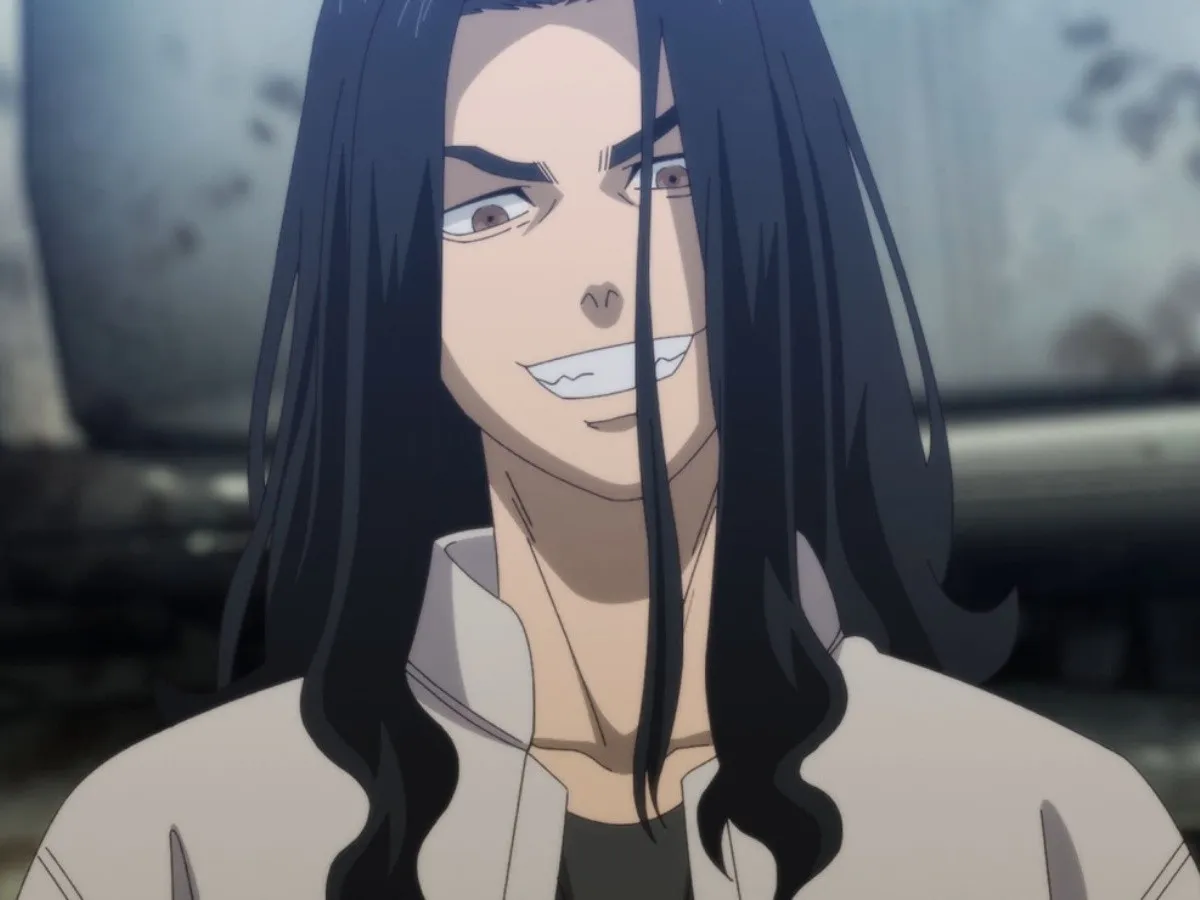 One of the original Tokyo Manji Gang's five founding members, Keisuke Baji, also served as the First Division's head. Baji is a tall teen with jet-black hair that is shoulder length and slightly curly. He only ties it when there is a conflict; otherwise, he keeps it untied. His most distinguishing traits are his two-pointed canines, which stand out and give him a vicious appearance when he grins. Also, his ability to remain cocky and confident in the face of overwhelming odds during battles is perhaps what first drew people to him. Throughout this anime series, Baji has seen wearing three distinct costumes. While he usually sports the Tokyo Manji Gang traditional Toman Toppuku, he once donned a white bomber jacket with the Valhalla logo on the back, which was quite the style statement for him, when he acted as a part of the organization.
In terms of his personality, Baji was a person who genuinely cared about his friends and would go over and above to support them. Also, he was one of the Gang's strongest fighters and was quite close with his vice-captain Matsuno Chifuyu. He is also an extremely observant person, able to identify the real bad guys who pose a threat to Toman. Moreover, Baji's acting abilities are excellent. He is one of the Tokyo Revengers universe's most chaotic and unpredictable characters, making it extremely improbable that anybody could ever sense his thinking at any given moment in the plot. He can deceive both allies and enemies into believing he really join Valhalla. All of this occurred before his self-inflicted death during the Valhalla arc after being fatally wounded by his friend Kazutora. Keisuke exemplifies toman's core values by being willing to risk his life for his friends and detesting dishonest practices. Although there is little information available about Baji's past, supporters of Tokyo Revengers still admired him.
Keisuke's Background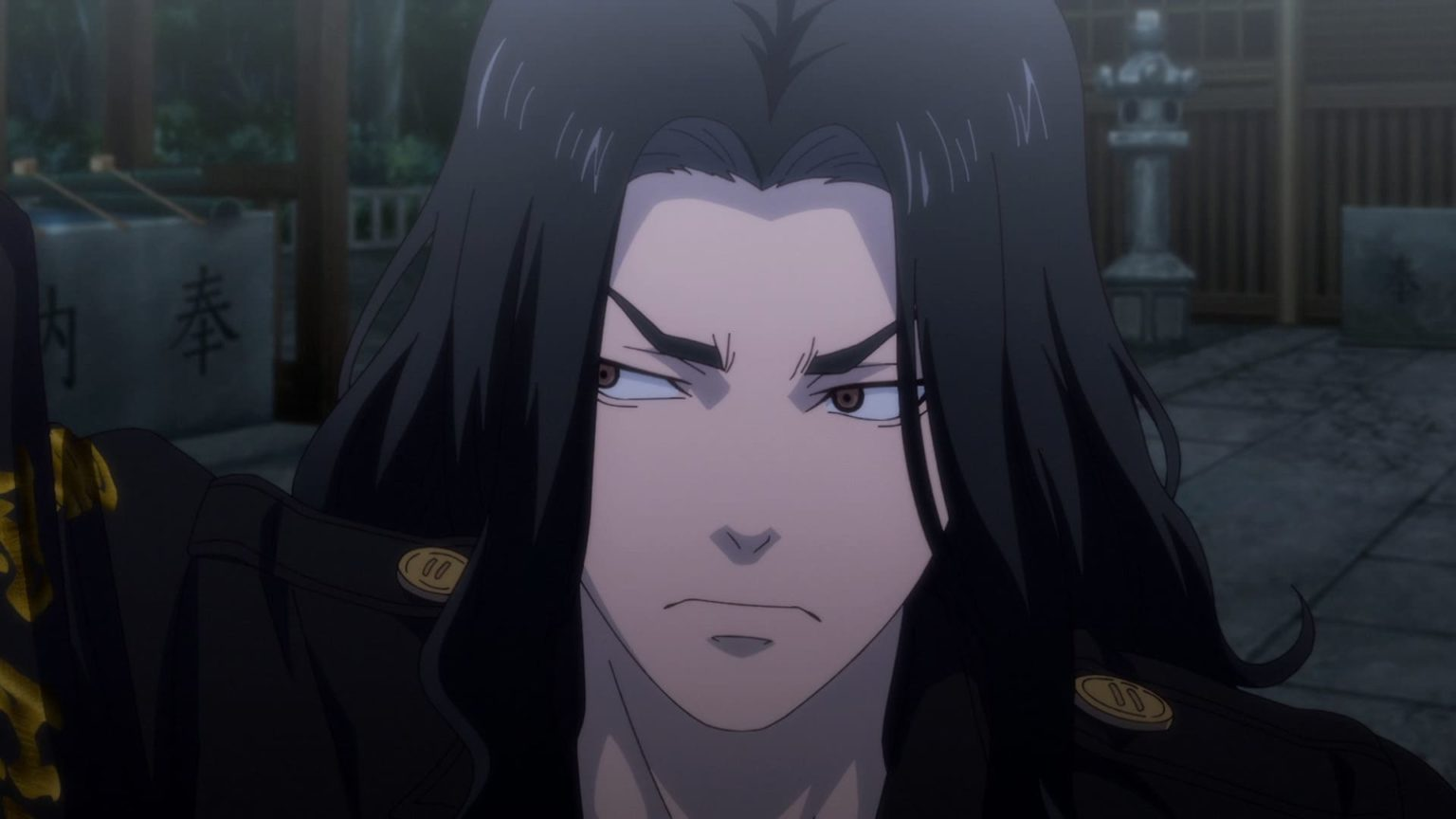 One of the best-written characters in the program is Keisuke Baji, who may reached the absolute pits of despair in his life. Baji and Mikey have been friends since they were little, and because he was such a caring buddy, he became involved in a major problem for the benefit of his friend. They broke into a motorbike shop where Mikey's dream bike was while he was trying to get a new bike for Mikey's birthday, but they got caught up in a mess and unintentionally killed the shop owner. Baji and his other companion were both taken to a juvenile facility, and when he returned, he joined the Tokyo Manji Gang.
It was eventually discovered that Baji had actually joined Valhalla, a group whose primary goal was to destroy the Tokyo Manji Gang from within to learn who his true adversaries were. Unfortunately, he lost his life in the process, but his mere presence was enough to send the rival gangs reeling, and everyone engaged in the episode will never forget his spirit. He also had a reason for how he gave himself up. He didn't want the others to believe that he had killed him, and he didn't want his friend Kazutora to have to live with the shame of having done so. However, Kisaki has already tricked Kazutora into killing Baji. Despite being stabbed, Baji does not fall to the ground but instead moves closer to Kisaki before eventually collapsing in front of him.
Keisuke's Skills and Abilities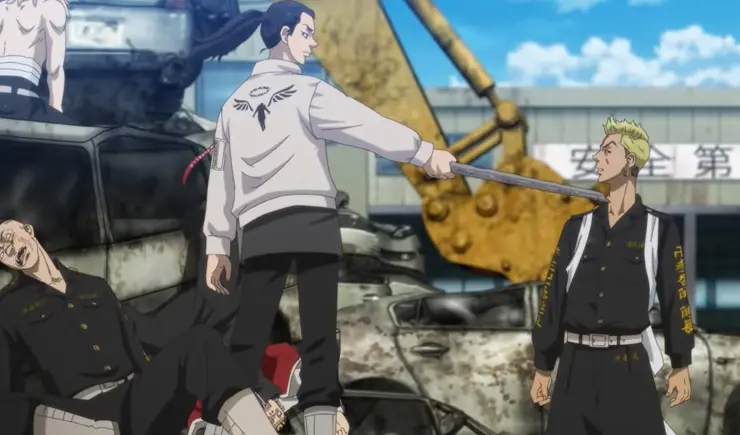 As the Toman's first division captain, Baji is in direct charge of his vice-captain, Chifuyu Matsuno, as well as his entire platoon. It is unclear what, if any, authority he held inside Valhalla, but it may have been higher than typical, given his strength and commitment. Moreover, Baji is also one of the most powerful gang members in the Kanto region. He is one of the few persons that can easily take on multiple gang members at once, like Mikey and Draken. He can hold his own against a number of formidable foes on his own. In addition to his fighting prowess, Baji has an almost supernatural degree of tenacity. His fortitude is also nothing to scoff at; despite having a major back wound and only an iron bar by his side, he manages to battle his way past 50 foes before fainting from anemia and even carrying on a lengthy discussion. The fact that Baji had the resolve to stab himself without second-guessing if it meant he could assist Toman in any way possible is ridiculously astounding.
Best Keisuke Baji Merchandise
Due to the franchise's immense success in Japan, a large variety of items and merchandise are available for fans of the Tokyo Revengers series, and Keisuke Baji's collection is one thing you shouldn't miss. Everything from DVDs to cosplay accessories, manga and comics, games, and more is available for Tokyo Revengers fans to purchase. Here are some of the best Sugoi Mart's Tokyo Revengers products you'll definitely want to collect.
1. Tokyo Revengers Acrylic Figure: Keisuke (Zoot Suit)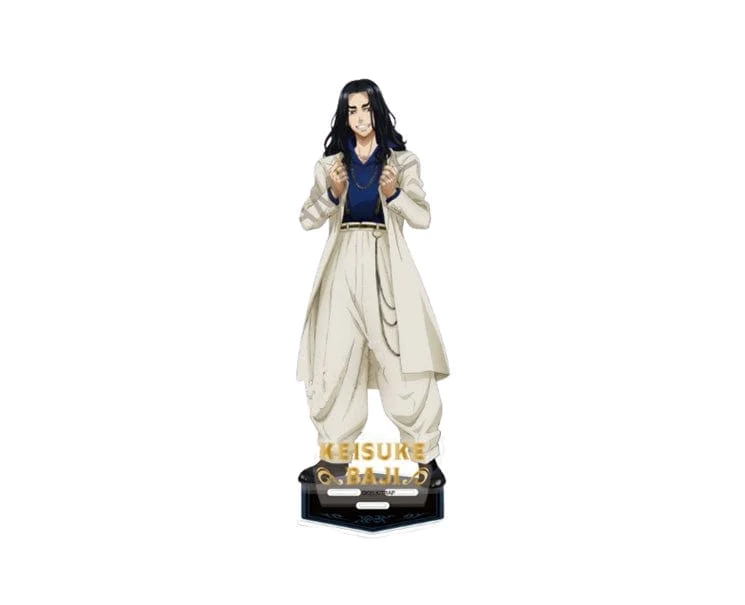 This elegant Tokyo Revengers Acrylic Figure: Keisuke (Zoot Suit) is a great addition to any fan's collection and contains full-color artwork of the "Tokyo Revengers" character Keisuke Baji wearing a chic zoot suit. Enjoy setting them up on your desk or shelf together! Get yours now so you!
2. Tokyo Revengers Fragrance Set Baji x Chifuyu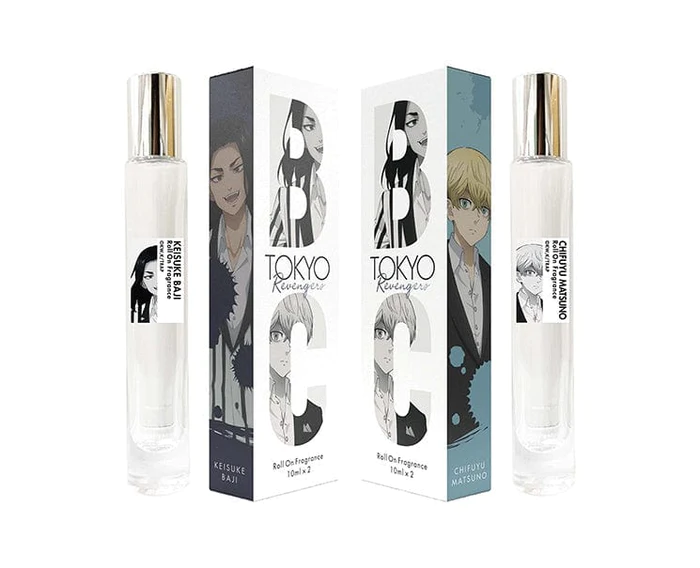 This is the captain and deputy captain of the Tokyo Revengers' roll-on Tokyo Revengers Fragrance Set Baji x Chifuyu. Baji is highly respected by Chifuyu, who even addresses him as "Baji-san" out of reverence. You can enjoy this roll-on perfume yourself or give it to your loved one and use it as a "half-co." May the friendship between the two be engraved in your heart. It has a size of 10 ml, which is easy to carry.
3. Tokyo Revengers Acrylic Keychain: Baji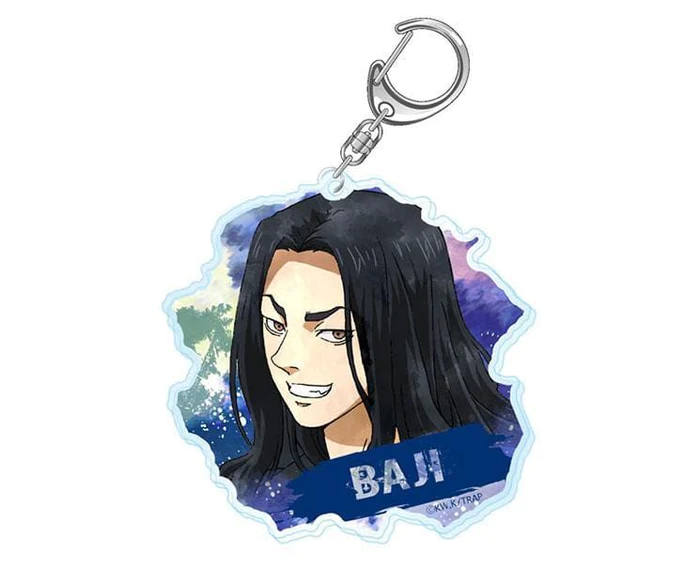 This Tokyo Revengers Acrylic Keychain: Baji is a great addition to any fan's collection. This keychain displays full-color illustrations of the "Tokyo Revengers" character Keisuke Baji in a sweet chibi style. You can also check the Tokyo Revengers Keychain: Keisuke Baji designed with a swastika called manji.
4. Tokyo Revengers x Sanrio Plush: Keisuke Keroppi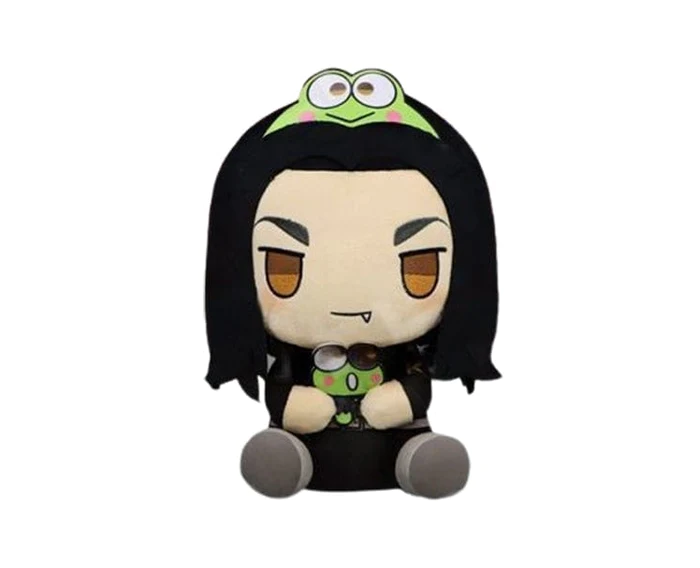 You've probably never seen a Tokyo Manji Gang member look so adorable! Here is the giant plush Keisuke Baji and Keroppi character collaboration from Tokyo Revengers and Sanrio. This Tokyo Revengers x Sanrio Plush: Keisuke Keroppi is incredibly cozy because of its laying-down design and fluffy substance! This partnership is limited, so get yours now!