In Japanese culture, kawaii means more than just a single word. This adoration of cuteness has many diverse manifestations. Kawaii culture impacts a variety of Japanese goods, including apparel, art, toys, food, mannerisms, and even people, which can all have characteristics of cuteness. That said, Japanese plushies are just one of the many adorable fun toys and games that have been entertaining kids since the medieval ages.
Japanese Kawaii Plush Culture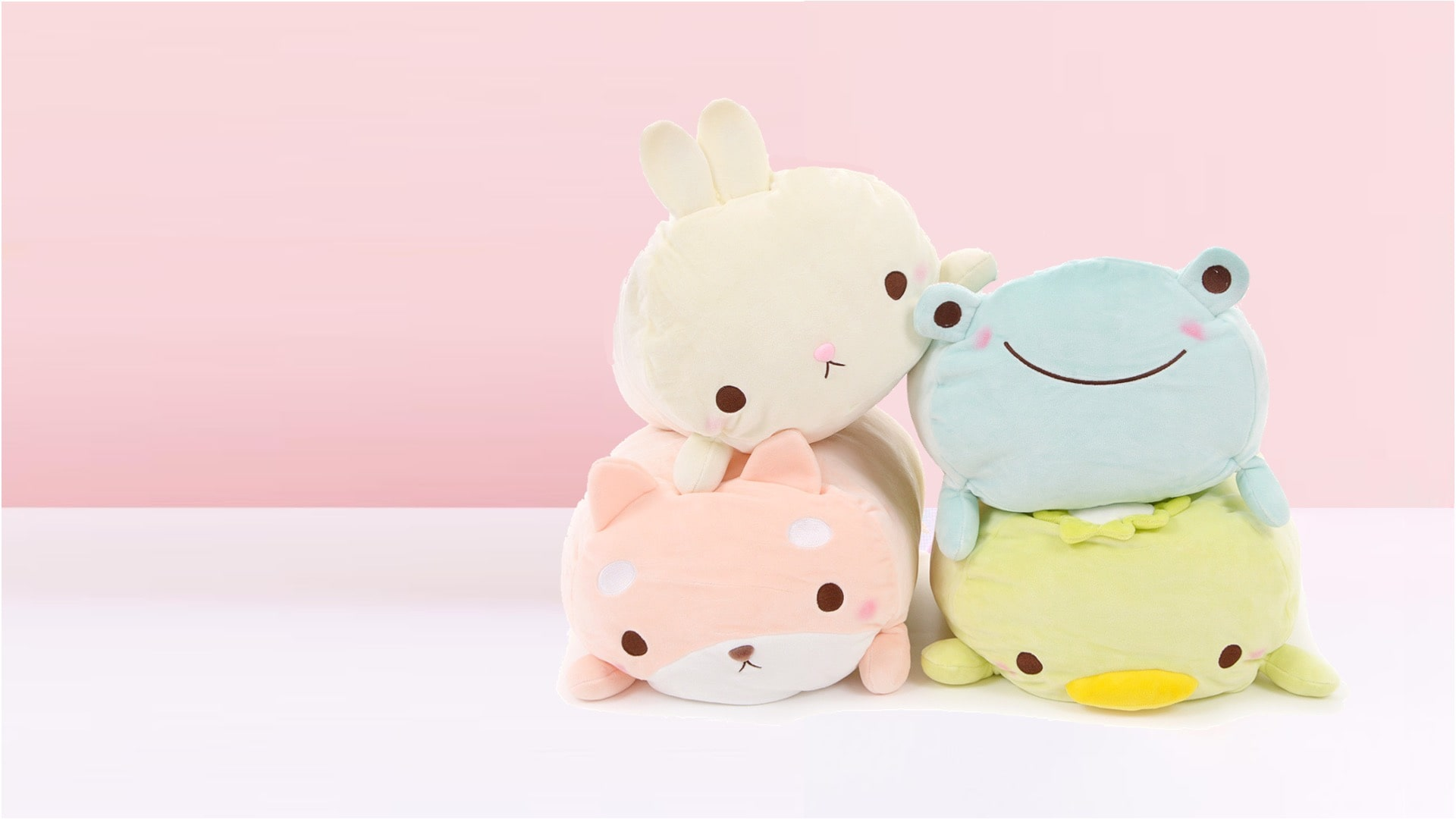 Kawaii plushies will become your new favorite item if you adore anime and all things kawaii. Although these plush toys have been around for a while, their popularity has really grown in recent years. Originally, they were simple figurines made of wool, cotton, or other soft materials, but they have now evolved into much more fashionable and complex objects. Kawaii, which means "cute" in Japanese, is the most popular plushie style today and is perfect for anime fans and adorable characters! Even though adorable plushies are commonly associated with Japanese culture, anyone can appreciate them. Today, they can be utilized for a variety of purposes, including decorating and entertaining your child.
Additionally, as the kawaii trend has been increasingly popular recently, kawaii plushies are becoming more frequently seen as fashion items. However, plush toys are increasingly being customized and personalized, which gives them an even more distinctive personality. These adorable creatures have come to represent style and joy in everything from Hello Kitty to Kirby. Surely, you'll adore Kirby kawaii plushies whether you appreciate Japanese culture or just cute things in general.
Who is Kirby?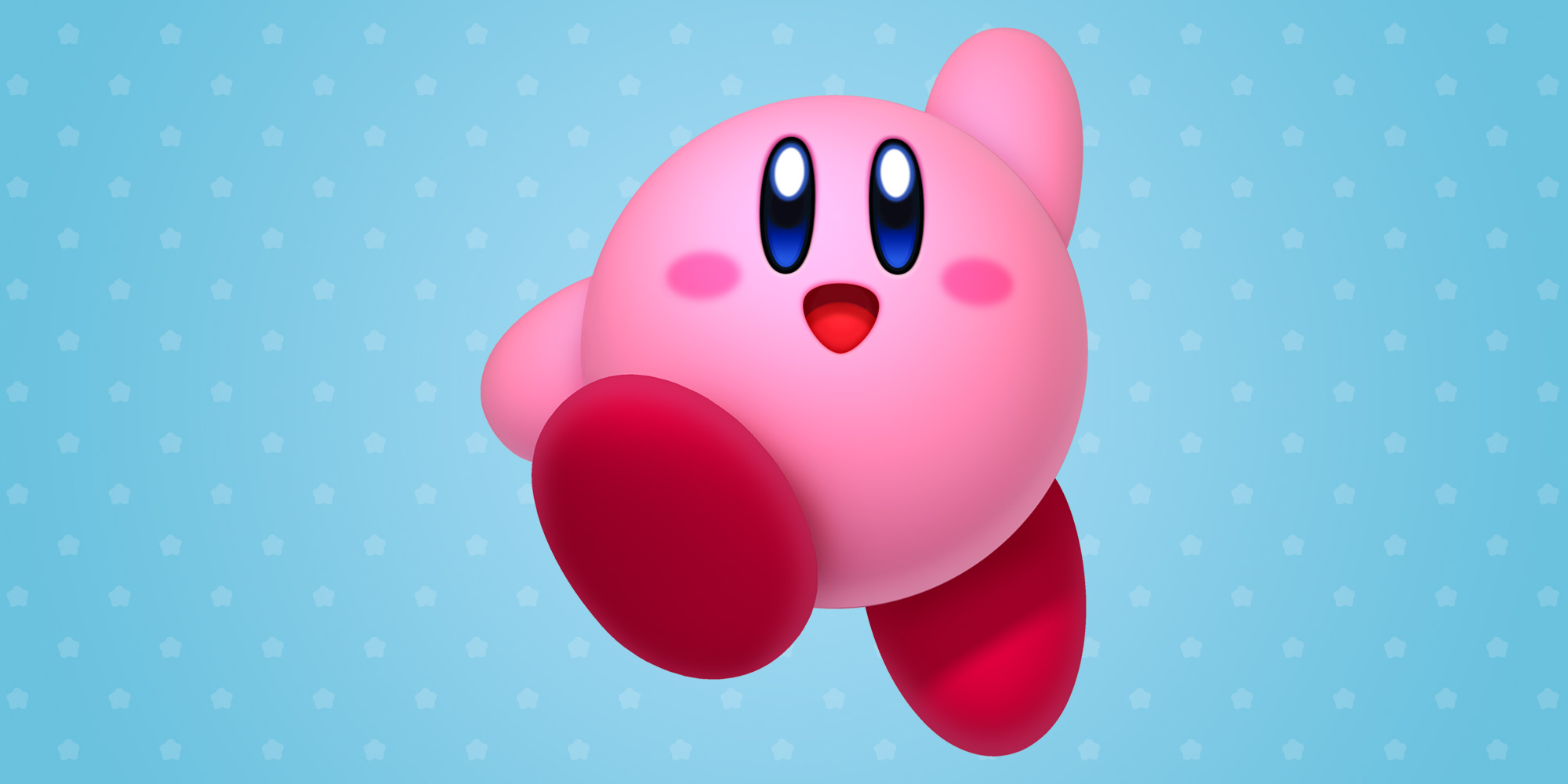 The star of Nintendo's Kirby video game franchise is Kirby. Kirby is a small, pink, spherical creature with red feet, short, flap-like arms, and pink blushes on her cheeks. He can extend his lips to swallow foes due to the flexibility and softness of his body, or he can fill himself with air to float. Compared to other Nintendo trademark characters, many of which have fascinating backstories and adventures to discover, Kirby doesn't offer much more. Kirby is just Kirby; he doesn't have a species name, a last name, or any more details not already included in the games.
Additionally, Kirby acted as the lead in Kirby's Dream Land and in numerous video games. In fact, thirty games bearing Kirby's name have been published over the series' three decades, and HAL Laboratory, Inc created the majority of them. Along with his appearances in video games, Kirby has also appeared in his own anime series, multiple manga publications in numerous nations, comics in numerous nations, and even an instructional video with Mario. Nintendo routinely produces merchandise for the Kirby franchise, most of which are only available in Japan.
Japanese Kirby 30th Anniversary Merchandise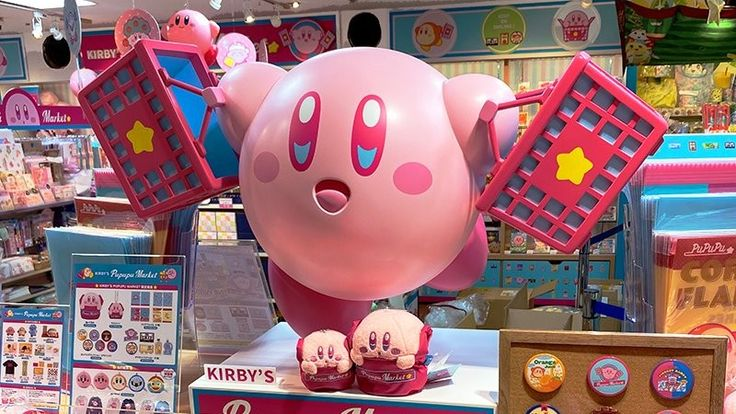 Although Kirby may appear to be a helpless little puffball, since the release of his debut Game Boy game, he has repeatedly saved Dream Land, vanquished powerful adversaries like Galacta Knight, Queen Sectonia, and Marx, and led several thrilling intergalactic adventures. Although Kirby toys were hard to get in the 1990s, you can now discover a wide selection of plush toys, blind boxes, and action figures of the diminutive hero. The best Kirby toys are available, and video games and animation fans will like them. However, with so much Kirby stuff accessible, it may be difficult to discover anything truly unique.
Especially, Kirby is celebrating his 30th year this year. As you might expect, Nintendo is going all out with the Kirby popular toys as part of the celebration. There are so many new Kirby releases and limited edition collaborations that Kirby fans living outside of Japan shouldn't have to miss out on all these Kirby collections. Here are some of the best Kirby merchandise you'll definitely love to bring home!
1. Kirby 30th Anniversary: Giant Kirby Plush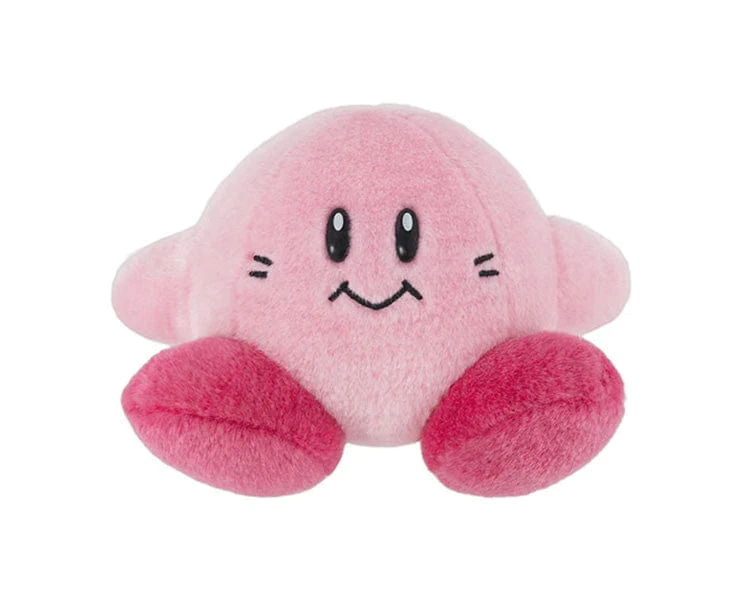 This limited edition 30th Anniversary Kirby plush is the ideal ally for all pop culture lovers and the ideal gift for a Kirby fan. This 15-inch 30th Anniversary giant Kirby plush toy supersizes their favorite pixels into extra-squishy soft cushions. Additionally, this Kirby 30th anniversary classic Kirby plush evokes intense 90s memories. Even the Bonnell fabric that was popular for stuffed animals in the early 1990s is incorporated in the Kirby classic plush!
2. Kirby Large Pillow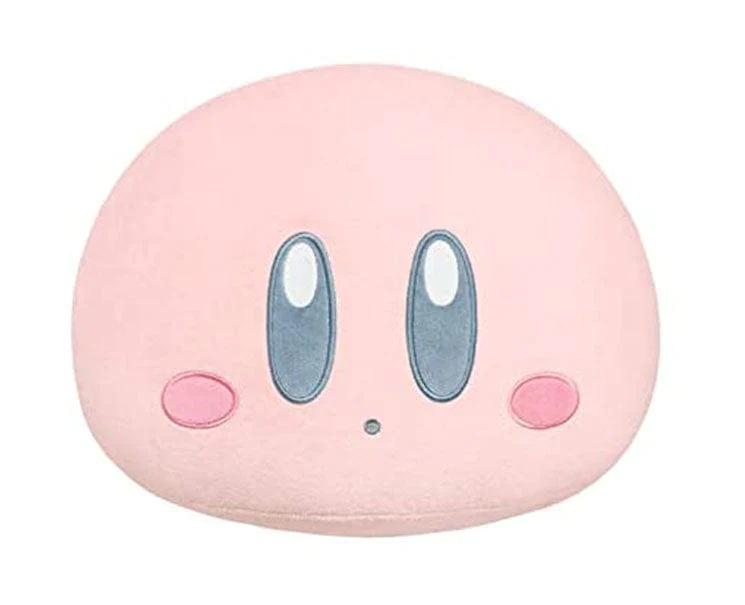 Use this Kirby plush sleep cushion to nap almost anywhere you like. With the Kirby large pillow, Kirby is ready to fulfill all your cozy desires in all his light pink sweetness. You can cuddle up with the super soft fabled star warrior pillow, keep it as a collectible, or make it as the perfect gift to your loved ones.
3. Kirby Costume Plushie: King Dedede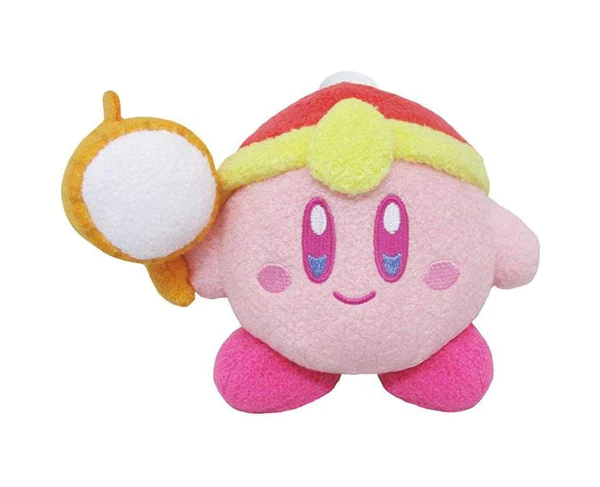 Here is a plush toy of Kirby wearing King Dedede attire! King Dedede is Kirby's nemesis and the main antagonist in the extensive Kirby video game series developed by Nintendo and HAL Labs. Along with Kirby and Waddle Dee, he is the series' most often recurring significant character because he appears in all episodes other than Kirby. He claims to be the annoying ruler of Dream Land. Give your loved one this soft, smooth, and cuddly item as a great gift. Excellent for all children and adults who enjoy holding, cuddling, and cherishing.
4. Kirby Plushie: Meta Knight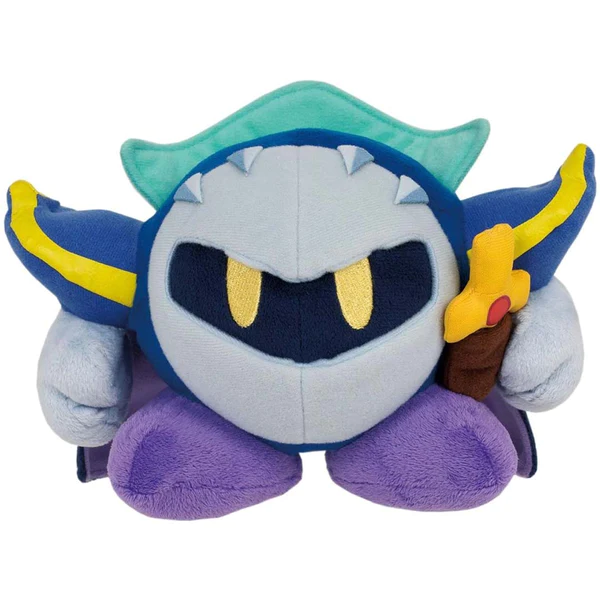 This Kirby plushie is based on Meta Knight, a significant Kirby series character that appears in the majority of the games, mangas, and anime. The mysterious motivations of this figure and his uncanny resemblance to Kirby himself contribute significantly to his popularity among fans. In addition, Kirby Plushie Meta Knight from the Kirby franchise is adorably small at about 5" tall, but you'll want to carry him around wherever you go because he's so adorable. Any fan would also be happy to display this on a desk or shelf because of how accurately he's been recreated, from his aggressive expression to his eye-catching color scheme.
5. Kirby Adventure All Star Plush: Waddle Dee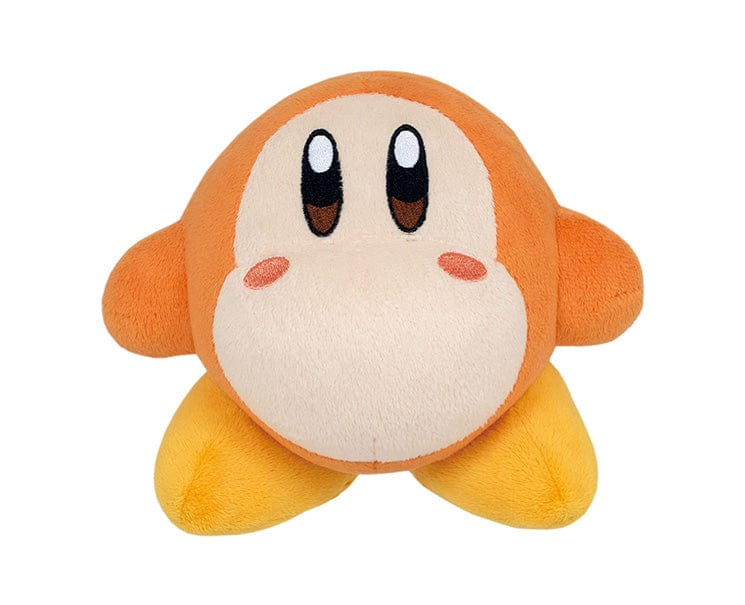 Waddle Dee from the Nintendo of Japan Kirby Adventure All-Star plush series. This iconic Waddle Dee plush becomes the ideal companion for all pop culture enthusiasts. If the quality is this amazing, you won't want to part with your new soft and fluffy Waddle Dee plush friend. These premium collectible cuddly plush pillows are unlike other conventional toys and stuffed animals in that they are designed really soft and have a special huggable in texture that makes them the ideal nap pillow or adorable stuffed animal. The recommended age range for these officially licensed plush toys is 3 years old and up.
Sugoi Mart's Kirby Plush
Check out our collection of Kirby plush toys for the greatest in one-of-a-kind, handcrafted items from our stuffed animals & plushies shops. Everybody may find a kawaii plushie, from cute animal bag with adjustable straps to chic soft toys in a reasonable price. Kawaii plushies now come in more variations than ever before, including character automobiles, plush animals, and robots. Whether you enjoy anime, manga, or video games, you will enjoy some of the most well-liked kawaii plushies. What are you still holding out for? Shop today and join the best Kirby cutesy plush trend!