Japan is a country that is drenched in culture and traditions, so it's no wonder that people across the globe come to witness and take part in these events. Every season in Japan delivers unique sights, entertainment and mouth watering food, so no matter what season you come to visit Japan there is always something special happening, even during rainy season. Keeping that in mind, the summer travel season is a fan favorite to visit Japan.
Visiting Japan in the summer will host amazing and unexpected surprises. There are so many interesting events and festivals to watch and take part in but there is one major factor you need to be aware of: heat. Summer in Japan means rising temperatures and humidity. During the peak of summer months you'll see fans furiously blowing away the heat, wet towels wrapped around kids necks, streets lined with sun umbrellas and colorful tenugui hand towels wiping away beading sweat. 
Summer in Japan, hot weather and festivals
Summer in Japan lasts from June to mid August and boasts a pretty hot summer season with extreme humility levels. During these months the temperatures range from 21-34ºC (70-93ºF) but may be hotter in metropolitan areas like Tokyo, Kyoto and Osaka. If you're planning to travel around Japan make sure you're prepared with sunscreen, a filled water bottle in case of heatstroke and an umbrella for the occasional summer rain shower. 
But, while visiting Japan not all areas have summer heat, there are a few other mountainous regions that offer a cool respite. Northern areas like Nikko, Karuizawa, Hakone and Hakuba offer beautiful fresh scenery that is easily accessible from Tokyo. One day you could be in one of Tokyo's most bustling areas surrounded by perspiring people. Then suddenly you could be shrine hopping with the serenading cicadas as your only companions.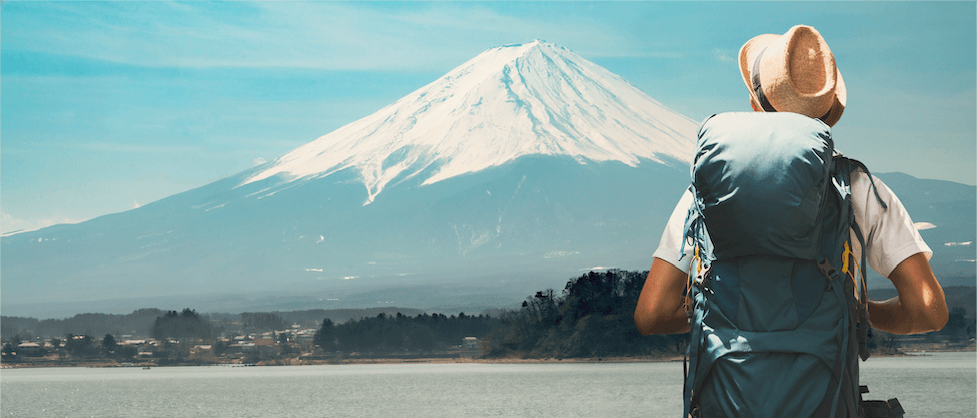 Depending on what you want to do in the country, summer in Japan is one of the different seasons that would fit you best. Usually the best seasons to visit Japan and Tokyo are during spring (March to May) and fall (early September to November). This is the time when Japan is at its most vibrant, spring has the stunning sakura season and fall has vivid red leaves that standout in the scenery. But, be weary it can also be very crowded during this time. Summer offers slightly less crowds and is ideal conditions for beach and outdoor lovers, as well as festival fans. 
What to do in the island nation during Japanese summers and its hot weather?
If you're wondering what to do in summer in Japan, don't worry! There are a ton of activities Japanese people and tourists are taking part in and enjoy, early July and mid July being the best. There are river boat tours, shrine tours, swimming at the beach and lakes, climb Mount Fuji, camping, firefly watching and hiking the Japanese Alps. But beyond hiking and swimming you can see fireworks and go to spectacular summer festivals known as matsuri.
A matsuri is a traditional festival which celebrates Japanese religion through dances, chants, shows, parades and fireworks displays. These spectacular types of summer festivals are held all over Japan from June to August, and are often unique. Each festival celebration is based around an individual shrine which pays tribute to a different deity or a famous historical event.  For example, the Fukagawa Hachiman Matsuri is centered around the large crowd throwing water at the portable shrine.The Nebuta Festival which is centered around gigantic light up warrior-figures that glide through the town of Aomori. 
Although the sites and energy at these festivals are fantastic there is so much more you can do.  You can often play traditional Japanese booth games like goldfish scooping and yo-yo fishing, and if you get hungry you can find cordoned off streets lined with food vendors that are selling classic Japanese summer food. 
Festivals, food and summer season but not only in Tokyo
Both during matsuri (festival) and summer there are speciality foods eaten while exploring Japan. The number one cooling down treat is shaved ice known as kakigori, even during rainy season. Kakigori is a mound of shaved ice, drizzled with colorful fruit syrups, condensed milk, or matcha. Not only can you find the delicious desserts at matsuris food stalls, but you can find them at cafes and convenience store during Japan summer.
But if you're after something a bit more filling there there is always ramen, soba and udon. Classically these types of dishes are served hot which is great for winter, but not so much for summer. Luckily Japan solved this problem, by having equally delicious noodle type food served chilled. Cold ramen and zaru are both made with noodles and are served cold, accompanied by a cool sauce instead of hot broth. The best way to staying cool without air conditioning. There is also somen, which are thin rice noodles, served with a cold shoyu-based dipping sauce, perfect during hot summer days in Japan and especially in Tokyo. If you want to take the fun home, the Nagashi Somen Bowl is a great way to share your summer experience and a must have for any Japanese culture weeb.  

Another snack enjoyed during summer is yokan. Yokan is a type of traditional Japanese confectionery that is made from red bean paste, agar, and sugar. Yokan is a perfectly sweet treat that boosts your energy and makes sure you can make it through the sweltering days. Try this uniquely shaped Mount Fuji Chocolate Yokan for a little taste of Japan and summer.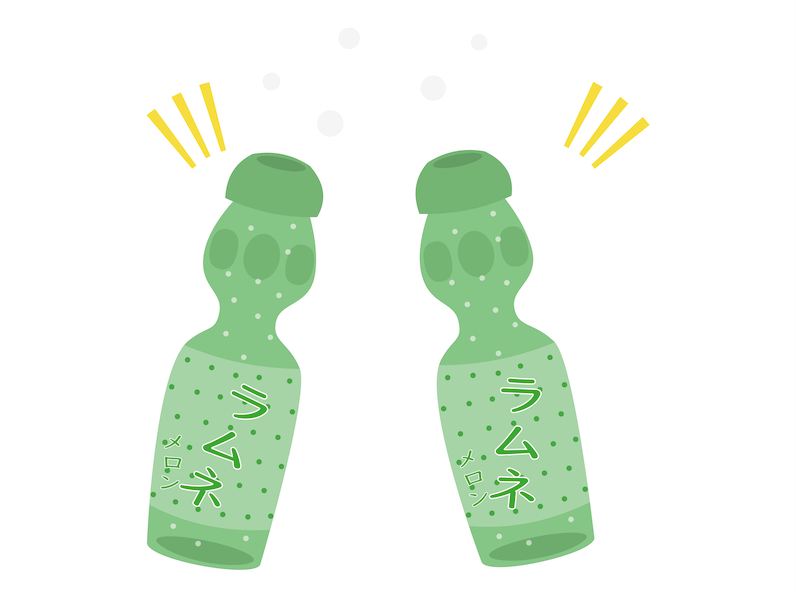 No Japanese summer guide can be complete without mentioning matcha ice cream, beer gardens, grilled squid or the iconic ramune. Ramune is the sweet summertime treat staple in Japan! With its recognizable design, playful clinking glass marble and very entertaining opening method, there is no wonder that this drink is depicted across anime and manga and summer fan fairs. Ramune provides a fun experience beyond its delicious flavor!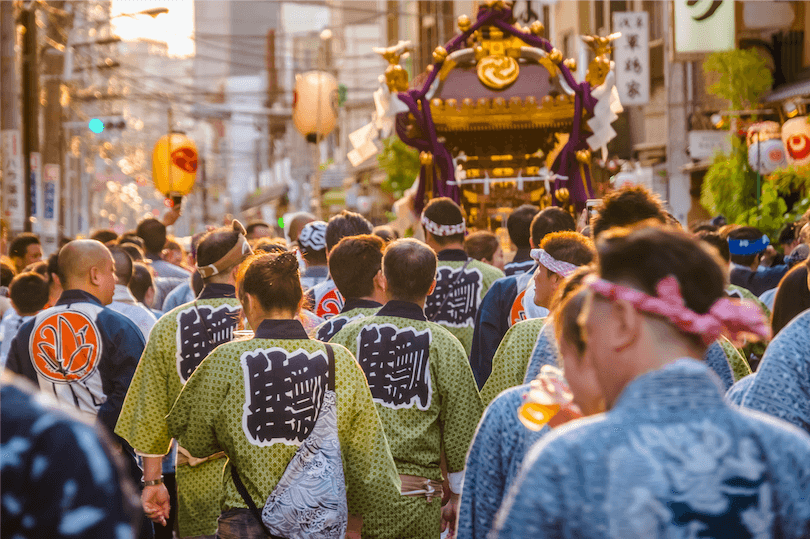 Japan is infamous for its hot and humid summer days, but don't let that stop you enjoying all that the Japanese summer has to offer. With fantastical festivals, delicious summer foods and adventurous outdoor activities you would have picked the best season to come.