Japan is known for its stunning tourist destinations and delectable street food, and its well-stocked convenience snack stores are no exception. Many traditional dagashi stores offer a wide range of meals and delicious Japanese snacks to fit all your needs, from ramen and coffee to specialty chocolates and biscuits. If you're looking for a luxurious, healthy, vegan, halal, or light snack, you'll definitely have a lot of choices here. Others might have favorites but want to try new things, while still others just want to discover more. It's no surprise that some people might be overwhelmed by the variety of Japanese snacks. Read on to discover the amazing Japanese snack culture and the best Japanese snacks of 2023 you shouldn't miss!
What Makes Snacks in Japan Special?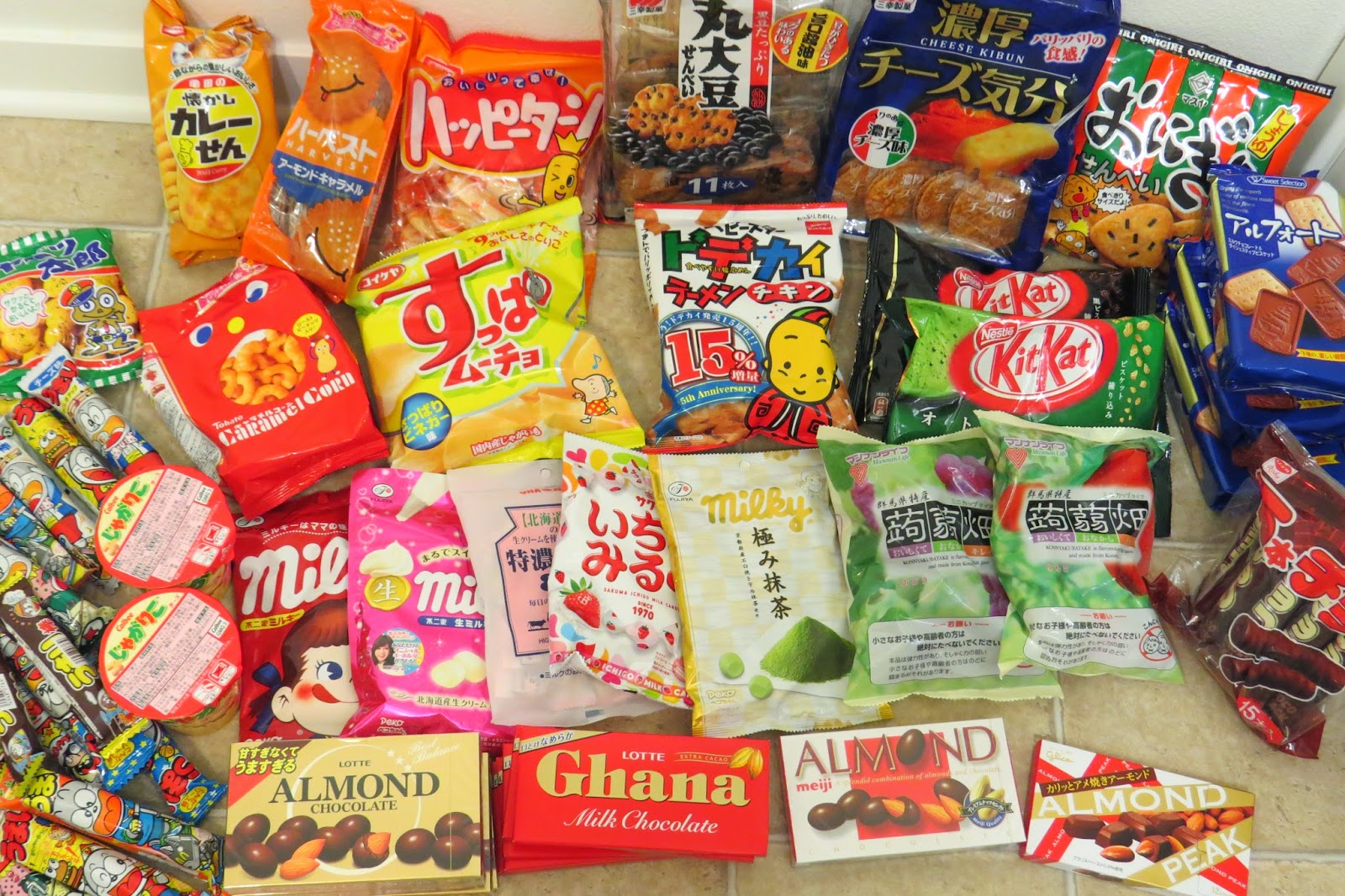 Japanese snacks and candies are sold in convenience stores at a very affordable price. It is said that more than 2,000 different Japanese snacks are accessible, and more than 100 new snacks are reportedly produced in Japan each year. In fact, Japan has developed some of the most intriguing snack foods in human history over the years. Japan is essentially the mad scientist of the snack industry because the flavor combinations defy logic, and the snack packaging is out of this world.
Moreover, Japan is well known for experimenting with unusual culinary pairings. Japanese snacks are adored by food lovers worldwide for their distinctive, unusual, and fascinating variety. Frequently, these Japanese snacks are beautifully crafted with complementary flavors inspired by traditional, regional, and seasonal ingredients. Because snacking is so convenient, people can enjoy strong flavors whenever and wherever they are. Japanese snacks are so alluring because of the great variety of textures and flavors; there is something for everyone.
Japanese snacks and sweets also follow the kawaii rule, featuring eye-catching branding, unusual flavors, and colorful packaging. Snacks in Japan are expertly prepared to strike a balance between form and function. For any product, effective packaging is crucial, and Japan takes it seriously. Products are wrapped and packaged to keep them secure and undamaged and to make it easier for customers to enjoy their purchases worry- and mess-free. Japanese snacks are currently quite popular, especially among visitors, as seen by many tourists who buy tons of them and ship them home. Here's a list of the all-time Japanese snack favorites and the latest Japanese snack release for 2023.
Authentic Japanese Snacks of 2023
1. Pocky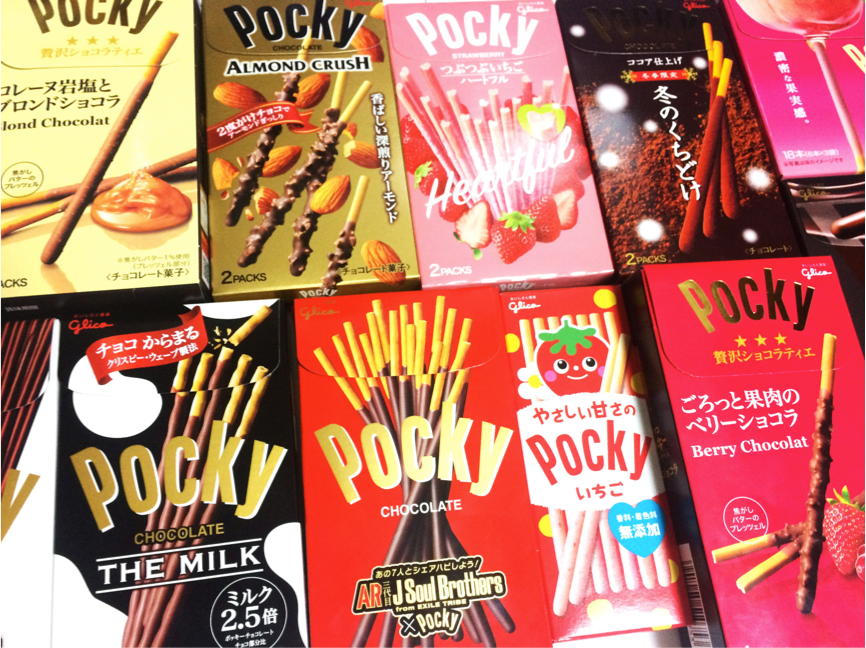 One of the most well-known traditional Japanese snacks is Pocky. They are popular among young Japanese people and appear in anime and video games. This snack is long, thin biscuit sticks that come in a variety of flavors, such as chocolate banana, cookies and cream, matcha, strawberry, coconut, Nagano grape, Kobe wine, Royal Milk Tea, and mango, and are dusted with a thin layer of light chocolate. Many are limited editions connected to a celebration or historic occasion. It might be extremely thin or extremely thick, but it is almost always quite rich. They are packaged in a tiny box and make the ideal afternoon sweet treat for sharing.
Pocky remains straightforward, but the varieties offer innovation. There are currently more than 50 of them, as well as several limited-edition varieties, including Honey Pocky, Pocky Crush, Pocky G, and Reverse Pocky. Regardless of the Pocky flavor you select, the perfection of the taste is the best experience ever.
2. Kinoko no Yama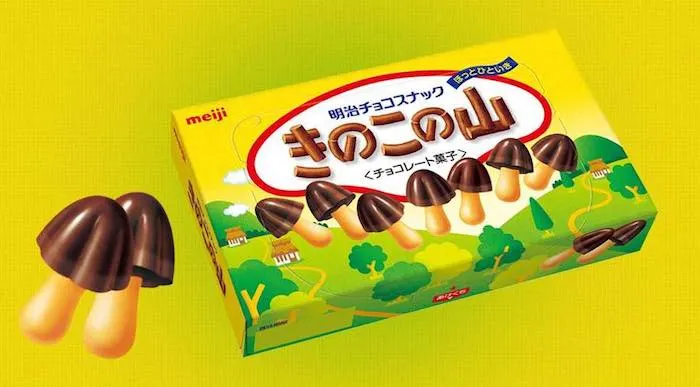 Kinoko No Yama is a chocolate delicacy shaped like a mushroom. This snack name means "mushroom mountains" in Japanese. This chocolate snack is simply incredibly delicious due to the pairing of the chocolate top and crispy cracker stem. It's the ideal present and snack for chocolate lovers. In fact, kinoko no yama is one of the preferred snacks among Japanese children. The size and shape of the snack are readily apparent to elementary school children, which in turn causes most Japanese adults to feel nostalgic.
Fans of kinoko no yama will be compelled to seek out new and unusual offerings due to the dish's incredible variety of flavors. White chocolate, caramel, strawberry, chocolate coated in strawberry, cookies and cream, matcha, sweet potato, and even "mystery white," a white-capped mushroom with an unidentified flavor of various sorts, are among the flavors that are offered. The solution to the mystery taste is written inside the package. Once you've tried them, you'll quickly become dependent on these mushroom-shaped snacks. So make sure to get extra for the whole family as well as yourself.
3. Kabukiage Rice Crackers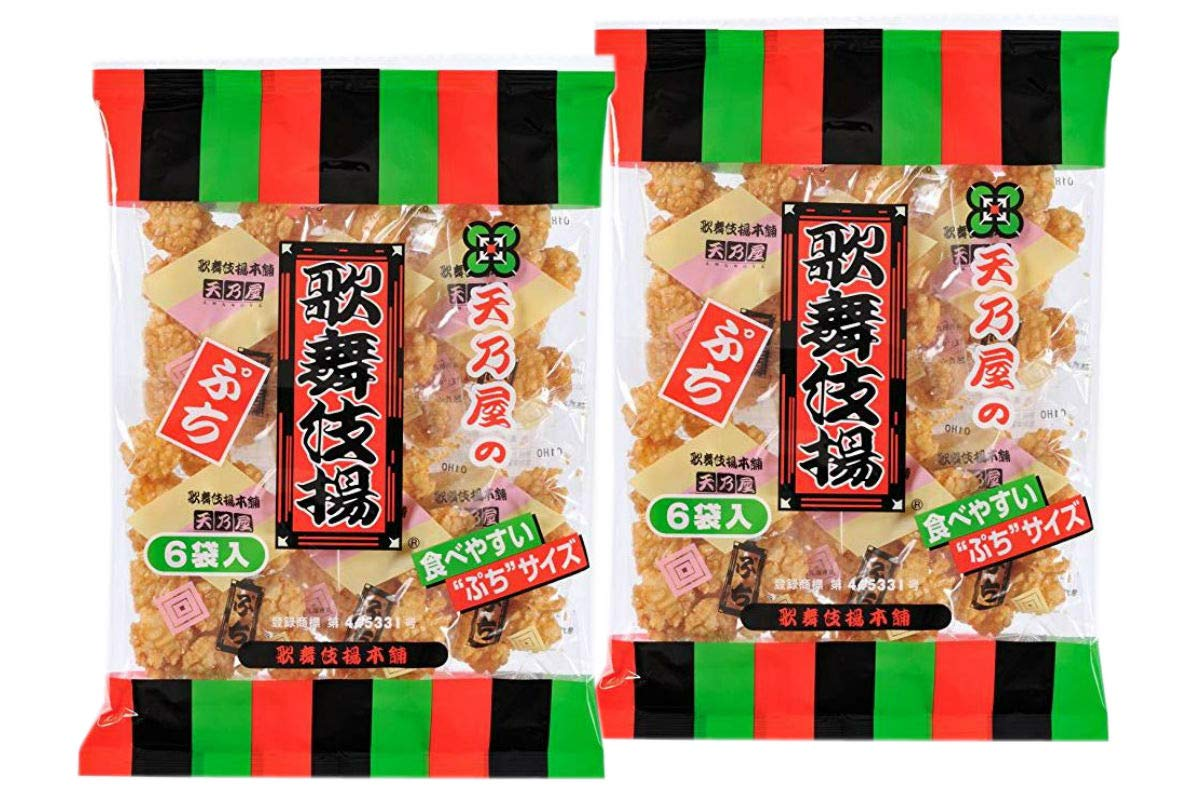 Another Japanese popular snack that is loved worldwide is rice crackers. These spicy and tasty rice crackers have a flavor of soy sauce and red pepper. Rice Crackers with Uma Kara Hot, which takes its name from the traditional Japanese dance-drama kabuki, lives up to its moniker. Unlike traditional hard Senbei, which are merely grilled rice cakes, these rice crackers are one of the best deep-fried foods, wonderfully crunchy and seasoned with a thick soy sauce coating.
In addition, these Japanese rice crackers have a pleasant, classic flavor that many Japanese people associate with happy recollections. This crunchy bite-sized treat maintains a wonderfully crispy and fresh texture while striking the perfect balance between sweet and salty flavors. Thanks to the mild soy sauce flavor, you can't help but keep chewing once you start. Because they are tasty and light, these traditional Japanese crackers are an excellent snack item to satiate midday desires or lunchtime hunger. They taste good and go well with green tea or a drink, despite the fact that their carb and fat level may make you wince. Put the popcorn aside and pull out these rice crackers with your preferred dip. The vibrant packaging, influenced by the hues of a kabuki stage curtain, makes these snacks easy to identify.
4. Jagabee Potato Sticks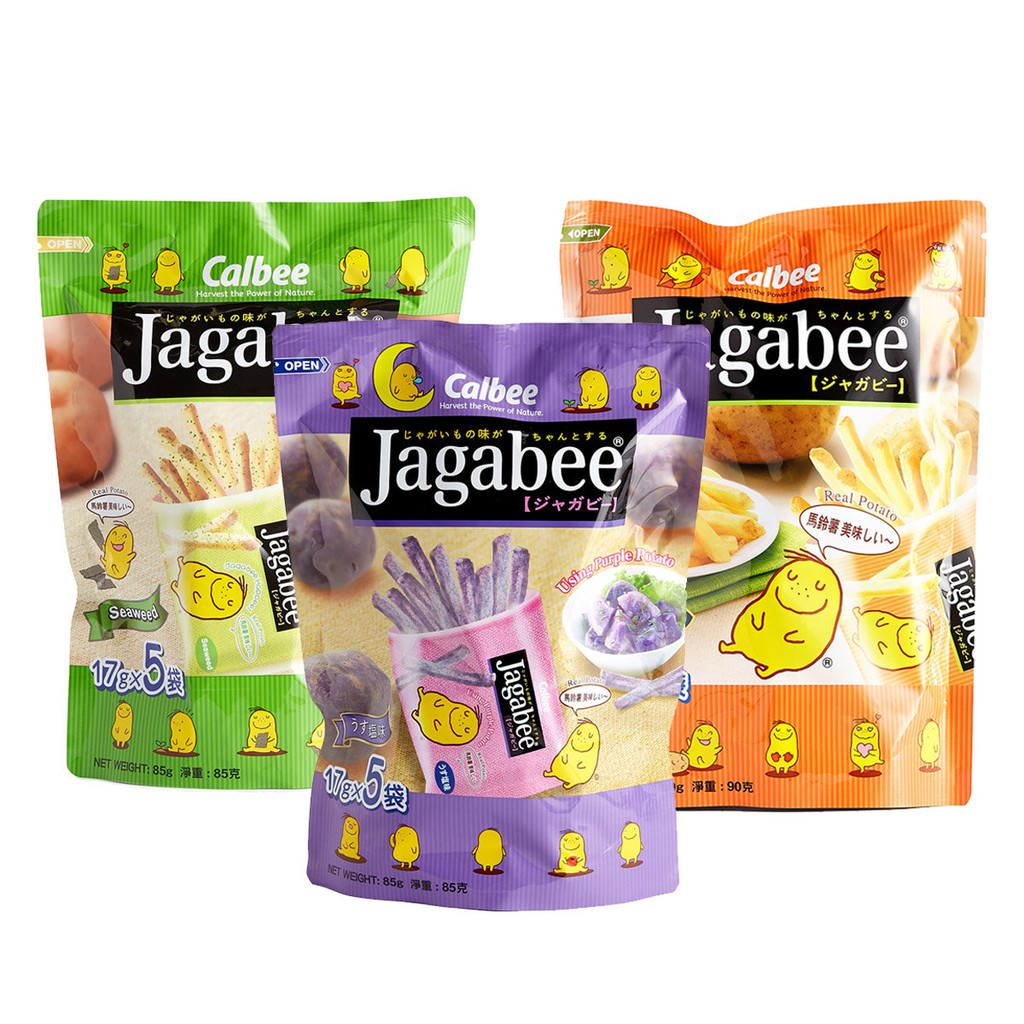 One of Japan's most well-known food and snack manufacturers is Calbee, and they make baked Jagabee potato sticks. These potato sticks were first offered by Calbee in 2006, made from chopped whole potatoes. Calbee uses the best Hokkaido potatoes, Jagabee potato sticks, which are diced without peeling to preserve the flavor of the skin.
The taste of traditional Japanese snacks, a satisfying crunch, and delectable seasoning give the original Japanese potato chips their distinctive flavor and aroma. After being lightly fried, jagabee sticks are seasoned with shoyu seasoning, a traditional Japanese butter soy sauce, to give them a savory taste. They feel crisp and airy while still being light in weight. The fantastic combination of sweet and salty will blow your thoughts!
5. Japanese Kit Kats
KitKat chocolate-covered wafer from Nestle has taken on a cult status in Japan. The Kit Kat was originally introduced to Japan in 1973, exactly 28 years after it was created in the UK, and it has since become a major hit! It has grown to be one of the country's most well-known chocolates thanks to its approximately 350 fantastic flavors, many of which were inspired by well-known Japanese flavors, and it is simple to see why. Some of the best Japanese flavors include red bean paste, roasted sweet potatoes, eitaro kuro mitsu (a well-known flavor from Kyoto), and numerous matcha variants! 
Japanese Kit Kats' delicious flavors also include sakura (cherry blossoms), cookies and cream, mint, and strawberry cheesecake. There are also numerous savory flavors, like roasted chestnut, baked sweet potato, and azuki bean. Tiramisu and Tokyo Banana are two further limited editions that are in high demand. Even though some of them might look a little strange, exploring these many flavors is always enjoyable.
6. Hi-Chew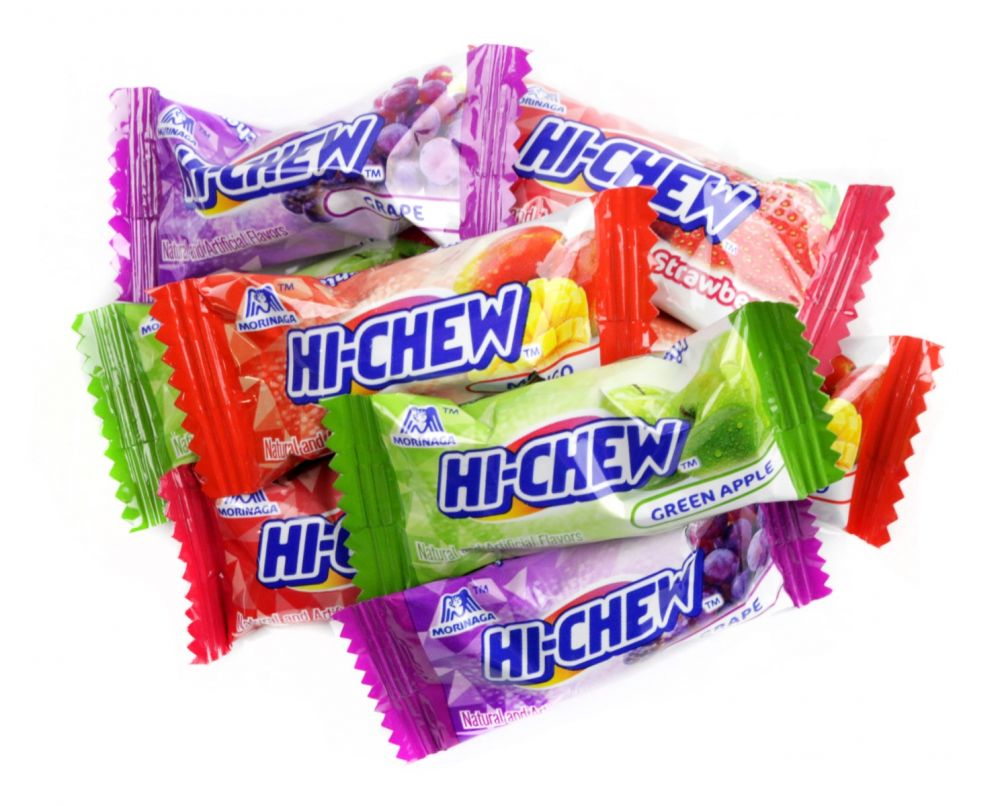 Undoubtedly, Hi-Chew is one of the best selling Japanese candies that may be more popular outside of Japan. The first version of this soft, chewy candy, known as Chewlets, was introduced in 1931 in an effort to create something that could be chewed just like gum without having to thrown it away in a manner that would have been deemed impolite. This sweet snack is chewed until it slowly melts in your mouth, then swallowed whole or in very little bits. Since then, Hi-chew has grown to be one of the most well-known and popular Japanese candies, even setting up a shop in the United States.
Hi-Chew has a variety of delicious tastes and a soft, chewy texture. Various fruit flavors include grape, orange, and peach. There are also flavors only available during certain seasons, such as watermelon, lychee, rare strawberry, and permission. Additionally, like Kit Kat, Hi-Chew offers distinctively Japanese flavors based on well-known local fruits. Ehime setoka, Yubari melon, Okinawa pineapple, Kyushu dekopon, Setouchi lemon, Amaou strawberry, Okinawa mango, and Okinawa shikuwasa are among the fruits on this list.
Sugoi Mart 2023 Favourite Japanese Snacks
1. Pringles Japan Addictive Garlic Butter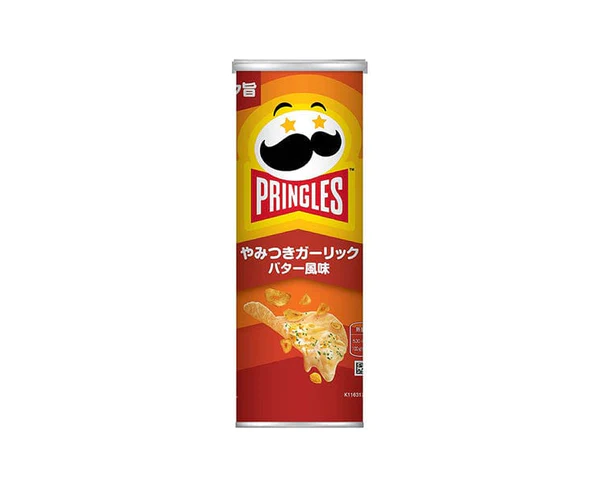 The potato chip company Pringles is launching a limited-time lineup for 2023 called the "Appetite Release!" The first product in the series is "Pringles Yomitsuki Garlic Butter Flavor." Yamitsuki translates to "addictive," which is exactly what this limited edition flavor of Pringles will deliver! Garlic and butter go so well together that you will definitely be licking your fingers afterward. In addition, the rich flavor series' box design uses a powerful color gradient to convey the intensity of the flavor that permeates the mouth. The new flavor has an orange and yellow color that resembles garlic butter's luscious flavor. The buttery flavor spreads, and the garlic flavor dances when you consume this Pringles Japan Addictive Garlic Butter capturing the new delectable flavor.
2. Iwatsuka RISOUNO! Cacio e Pepe Style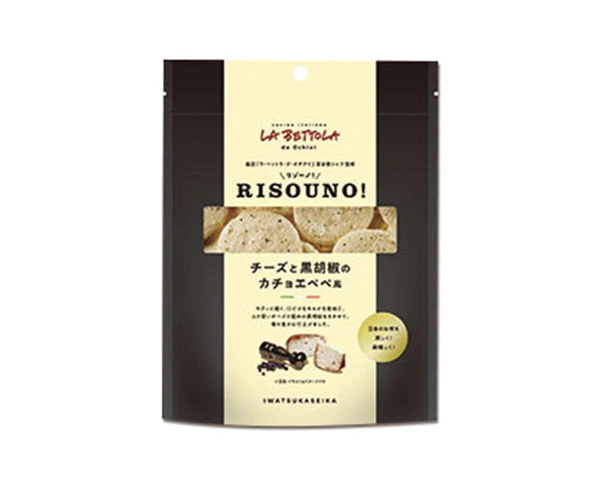 Here is an Iwatsuka RISOUNO Cacio e Pepe Style that is exclusive to Japan! This is a Japanese version chip in the Cacio e Pepe Style. The flavorful dough is smooth, melts on your lips, and is seasoned with black pepper and sharp cheese. It captures the straightforward yet complex flavor of "cacio e pepe," a classic Italian spice of cheese and black pepper. The savory flavor of cheese, the heat of black peppers, and the addition of anchovies and rosemary round out the dough's crunchy, light, and crispy texture.
3. Koikeya Strong Rampage Baked Plum Chips
Enjoy these crispy treats while savoring the flavor of the sour plums and the cooling perilla leaf! Each thickly sliced, ridged potato chip offers the crunchiest texture. Additionally, this popular "Koikeya Strong Rampage Baked Plum Chips" was introduced in January of this year and received a lot of support. These chips are definitely a new snack with a savory and sour flavor suited for the hot season. The exquisite saltiness of the plums and the crisp acidity is combined with thick-sliced potato chips with a crispy and chewy texture, and the energizing aroma lingers as an aftertaste.
4. Lotte Premium Ghana Yubari Melon Chocolate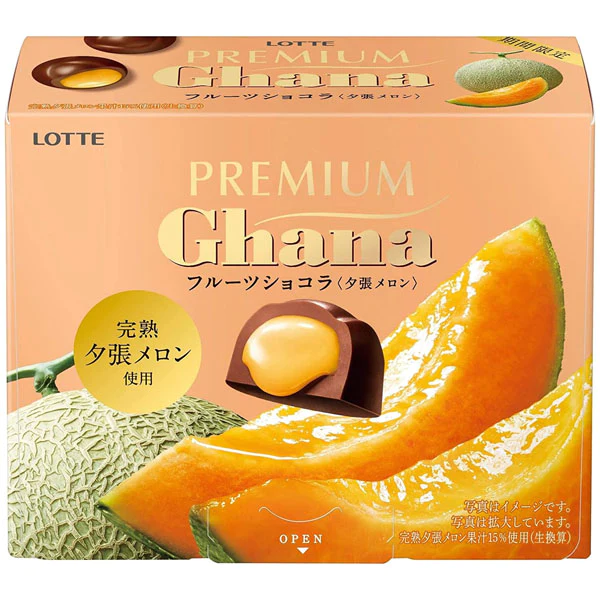 This Lotte Premium Ghana Yubari Melon Chocolate has a sweet fruit chocolate made from the Hokkaido-produced Yubari Melon and is filled with a decadent, incredibly sweet melon chocolate ganache. This special luxury Ghana includes premium Yubari Melon and real Hokkaido cream. The freshness of the fruit chocolate that overflows meltingly is engulfed in even sweeter Ghana milk, which has a mellow, deep aroma. Moreover, 15% (fresh equivalent) of ripe Yubari melon juice is used to produce this Premium Ghana Fruit Chocolate. You can enjoy the harmony of delightful fruitiness with silky Ghanaian milk and the refined aroma of melon.
5. Koikeya Strong Rich TarTar Fish Chips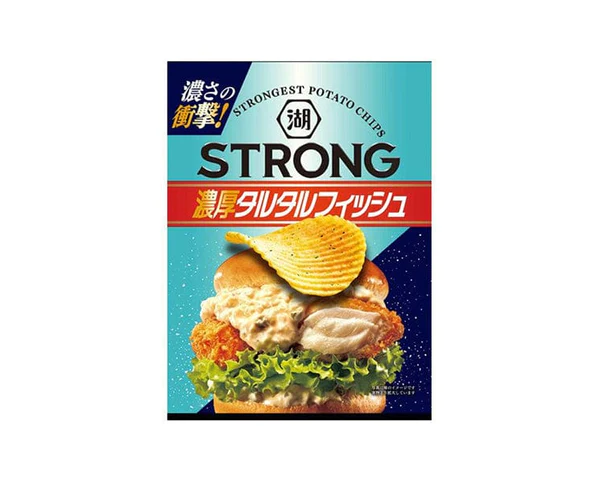 The traditional strong series of potato chips are now available with a rich tartar flavor and a refreshing sourness. They are made from domestic potatoes and are thickly sliced in a V-cut shape. This limited-edition "rich tartare fish" addition to the STRONG series, Koikeya Strong Rich TarTar Fish Chips, let you savor a rich flavor with thick-sliced potato chips.
6. Smoked Kaoru Kameda's Seeds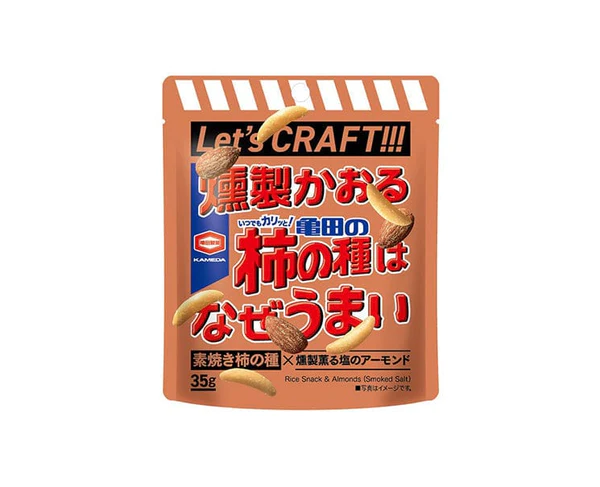 "Kameda's Kaki-no- tane's" new enjoyment method has been proposed. Here's the new "Smoked Kaoru Kameda no Kaki-no-Tane wa Naze Umai" you'll definitely adore. The unbaked rice's sweetness and the deep flavor of the nuts combine in the mouth with a light, crunchy texture, letting the taste buds fully appreciate it. Almonds are wrapped in a thick layer of smoked salt with a whisky-oak scent in the "Smoked Kaoru Kameda's Seeds." The flavor of the raw kaki no tane is improved by the smoked salt that leaks from the nuts is something you should try.
Grab your Favorite Japanese Snacks Bow!
Fill yourself on delicious, authentic, and all-time favorite Japanese snacks! Japanese snacks preserve a particular level of sweetness and use mild savory ingredients to capture the flavor of Japanese cuisine. The range of snacks available in Japan includes matcha-flavored, sweet, salty, spicy, seafood-based, and chocolate-covered snacks. You can also try many traditional Japanese snacks such as puffed corn stick, baby star ramen, ramune candies, soft gummies, and many more popular snacks. They are renowned for their seductive appearance and distinctive flavors that are appropriate for the season. Hopefully, this ultimate guide and list have given you some new ideas for mouthwatering treats to try next. There is unquestionably something for everyone.