The culture of giving gifts in Japan is unique. Omiyage, which translates to "gift," refers to traditions and rituals that are more complex than Western ideas of what a vacation souvenir might be. Omiyage frequently refers to edible presents that you give to other people. Every city and area in Japan has its own omiyage. Just keep an eye out for every airports and train stations' windows lined with colorful boxes loaded with neatly wrapped sweets, whether you're in subtropical Okinawa, Kyoto, or Tokyo. Well, we'll introduce you to a uniquely amazing well-liked omiyage from Tokyo, the Tokyo banana.
What is Tokyo Banana?
A banana-shaped dessert with banana custard cream inside is called a Tokyo Banana. This dessert consists of a sponge cake in the shape of a banana filled with various custards. Custard cream is made using banana puree to offer authentic banana flavor. There are now few flavors of the popular Japanese Tokyo Banana, including original Banana Miitsuketa, honey, coffee milk, banana yogurt, maple, and chocolate banana. Tokyo Banana Cakes isn't just your normal pastries; with designs like flowers, pandas, giraffes, and Hello Kitty, they take your taste buds and inner child on a journey.
History of Tokyo Banana
According to the spokesman of Graprestone Co., they want to create their own new shape of Tokyo souvenirs that are always known to them but will make a tourist or even local Japanese feel nostalgic if they eat them. Tokyo Banana began development in the middle of the bubble boom in 1989 and was born in 1991. They decided on "banana" because they believed it to be a flavor many people associate with sentimentality. In addition, the original custard flavor, Tokyo Banana Miitsuketa, started to be sold in 1991.
Moreover, they carefully avoided overly expensive packaging since they wanted young girls and gentlemen to purchase Tokyo Banana as omiyage. Tokyo Banana was wrapped in a charming wrapper. There were several souvenir cakes in Tokyo even before Tokyo Banana, but Tokyo Banana was the first to use the word "Tokyo" in the product name. Tokyo banana became one of the beloved cream-filled cakes in Japan among people of all ages due to their unwavering efforts.
The Flavors of Tokyo Banana
Original Tokyo banana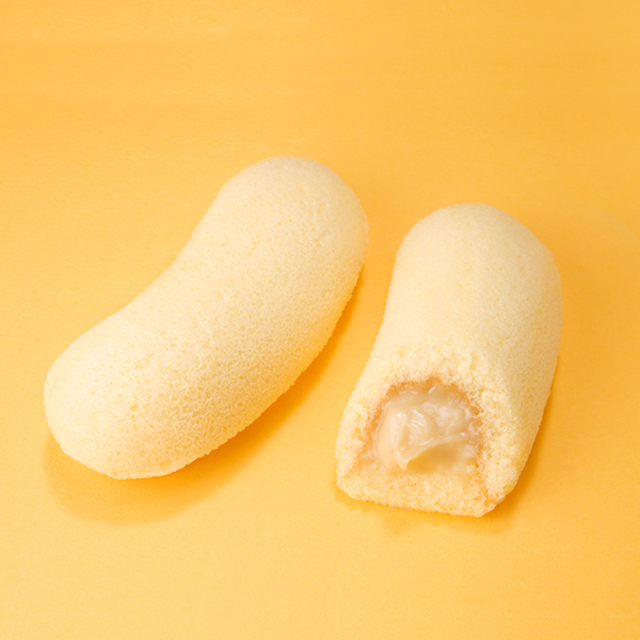 The treat's original variant is "Miitsuketa," a sponge cake in the shape of a banana with a light custard filling that contains strained banana puree. For the ideal soft, fluffy texture, the sponge is baked and then steam-cooked, creating a beautifully delicate cake with a creamy, savory interior.
Honey Tokyo Banana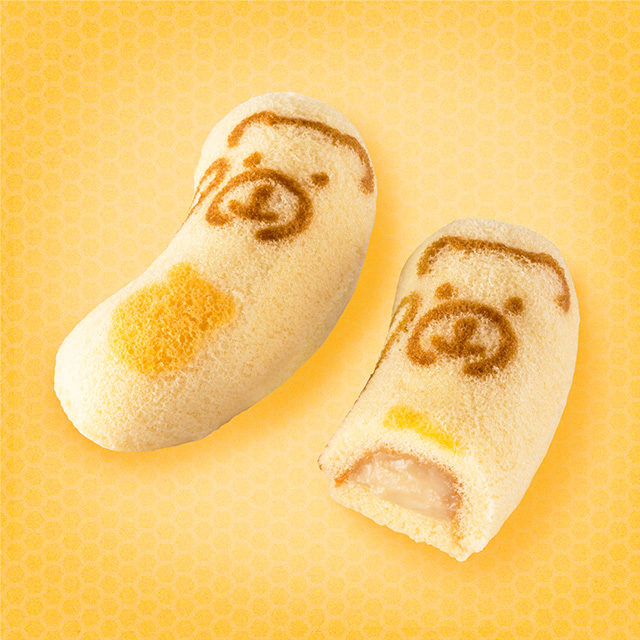 Only Haneda Airport has the Honey Flavor. Honey Tokyo Banana is a cake with banana cream and a honey aroma inspired by a cuddly baby bear.
Star Almond Milk Cream
Light and fluffy sponge banana cake with a dazzling star design are surrounded by delectable banana almond cream. This is only accessible in the winter.
Tokyo Banana Heart Maple
This delectable delight is made from a heart-shaped banana custard cream wrapped in a fluffy heart-shaped sponge cake. It is especially well-liked among ladies because of its mouthwatering flavor and adorable look.
Tokyo Banana Coffee Milk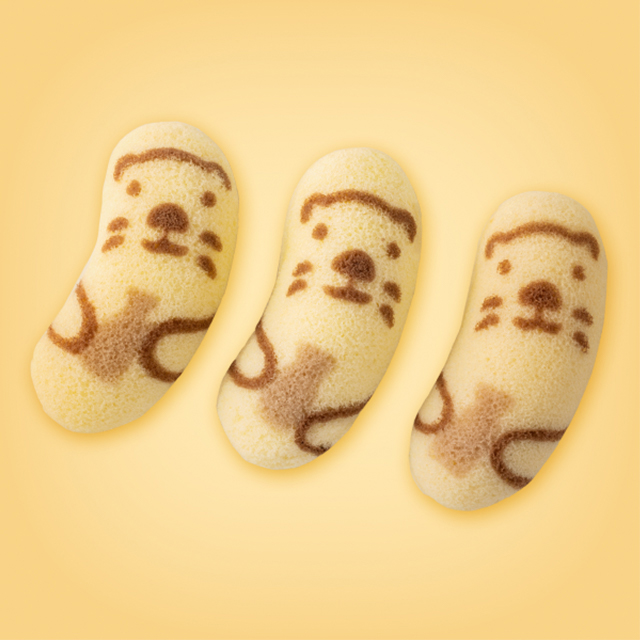 This soft sponge cake's design, which encloses gooey banana cream flavored with coffee milk, was inspired by fluffy floating sea otters. Banana's sweet flavor and the nostalgic scent of coffee milk from a bottle combine to make a delectable custard cream encased in a light sponge cake. The ideal snack for your tea break in the afternoon!
Maple Castella Cake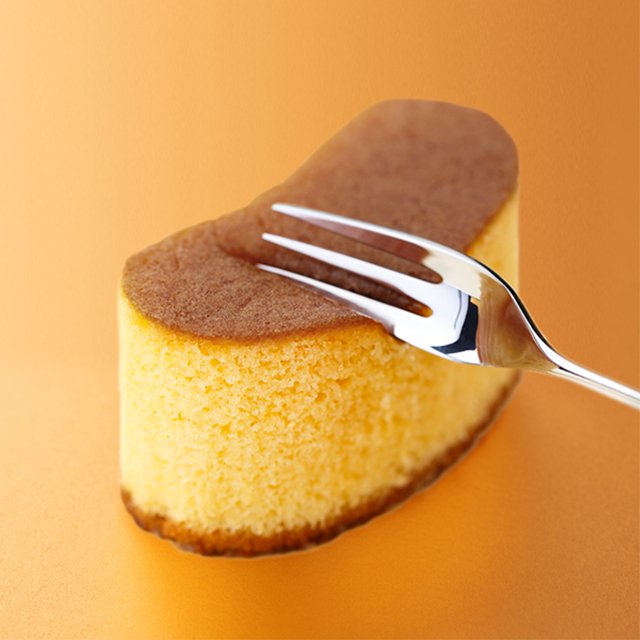 Banana-flavored castella cake that has been cut into the shape of a banana is decorated with maple crystal sugar. Portuguese traders introduced Castella cake, a usually rectangular dessert similar to Madeira cake that was first introduced to Japan in the 16th century. The Tokyo Banana Company serves them in banana shapes rather than rectangles and simply flavors them with banana and maple.
Packaging of Tokyo Banana
Each Tokyo Banana cake is individually wrapped, making them simple to share among friends. Additionally, they come in eye-catching yellow gift boxes that bear Tokyo Banana's well-known trademark, a banana with a bow tie. Usually sold in gift box with a large number of bananas inside, each wrapped in a plastic bag. There will be enough for everyone because most of Tokyo Banana's offers come in sets of four, eight, twelve, or even sixteen cakes. Tokyo Bananas have a much lower shelf life of seven days. In typical Kawaii style, the cake exterior of Tokyo Bananas frequently has adorable decorative motifs like flowers, hearts, or animals. Tokyo Banana offers a wonderful present for the family, friends or guests, and an even better pleasure thanks to its gorgeous packaging, attractive decorations, and delicious sweet, soft flavorings.
Tokyo Banana Stores
The main airport, train station, and sizable mall all have Tokyo Banana stores.
The Airports include:
Hanada Airport Terminal 1

Hanada Airport Terminal 2

Narita Airport Terminal 1

Narita Airport Terminal 2

Narita Airport Terminal 3

Haneda Airport International Terminal

Kansai International Airport Terminal 1

Chu-bu International Airport

Fukuoka Airport International Terminal
The Train stations include:
Shinagawa station

JR Tokyo station

Shinjuku station

Ueno station

Hachio-ji station

O-miya station

Shin-Yokohama station
The malls include:
Odakyu-Shinjuku

Tokyo tower

Daimaru Tokyo Store

Isetan-Fuchu

Tokyo Skytree

LAOX Ginza

Seibu-Ikebukuro

Odakyu-Machida

Odaiba Aqua city

Yokohama Sogo
In addition, some flavors, like the honey taste of Tokyo Banana, are limited to particular stores. There are also flavors like the Tokyo Banana Star almond milk cream flavor that are available only during certain seasons.
Tokyo Banana is a wonderful, sweet sponge cake in the form of a banana. Yes, every flavor with varied designs is too adorable to eat, but it is surely satisfyingly delicious. Tokyo Banana has also captured the hearts of many. If you visit Japan soon, don't forget to bring one or two boxes of Tokyo Banana to your home!