Eyeing gachapon machines are no longer unusual in the thriving world of Japanese capsule toy machines. You may see the renowned Gacha-Gacha machines if you stroll along a city street in Japan. Random gacha capsules containing adorable Japanese souvenirs are released every day. The gachapon toys inspired by cartoon and video game characters were originally intended for young children. However, the rise of the gachapon industry led to unique goods catered toward adults, ranging from wearable bonnets for cats to copies of daily objects. 
What is Gachapon?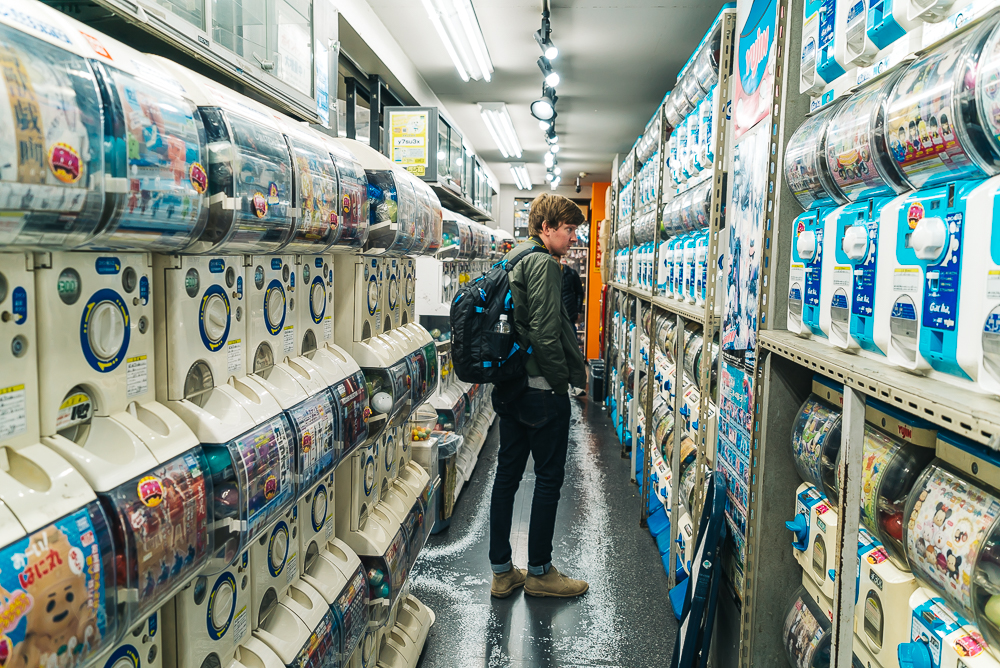 Gashapon, also called gachapon, is a sort of vending machine-dispensed capsule toys that are well-liked in Japan. Gashapon is a trademark of Bandai. Gachapon is an onomatopoeic expression that refers to the sound made by turning the prize release crank and the sound made when the reward descends into the chute below. Miniature key chains, costume jewelry, small plush toys, and other goods are possible rewards for gachapon.
Each machine has a unique toy theme based on cartoon and anime characters or pretty much anything else you can think of. Most Japanese gachapon toys cost around 300 yen, or about $3, which may sound pricey but don't feel that way because you're using coins. A hundred yen coin is also available, and inserting three of them into a gachapon is simple and enjoyable.
Where to find Gachapon?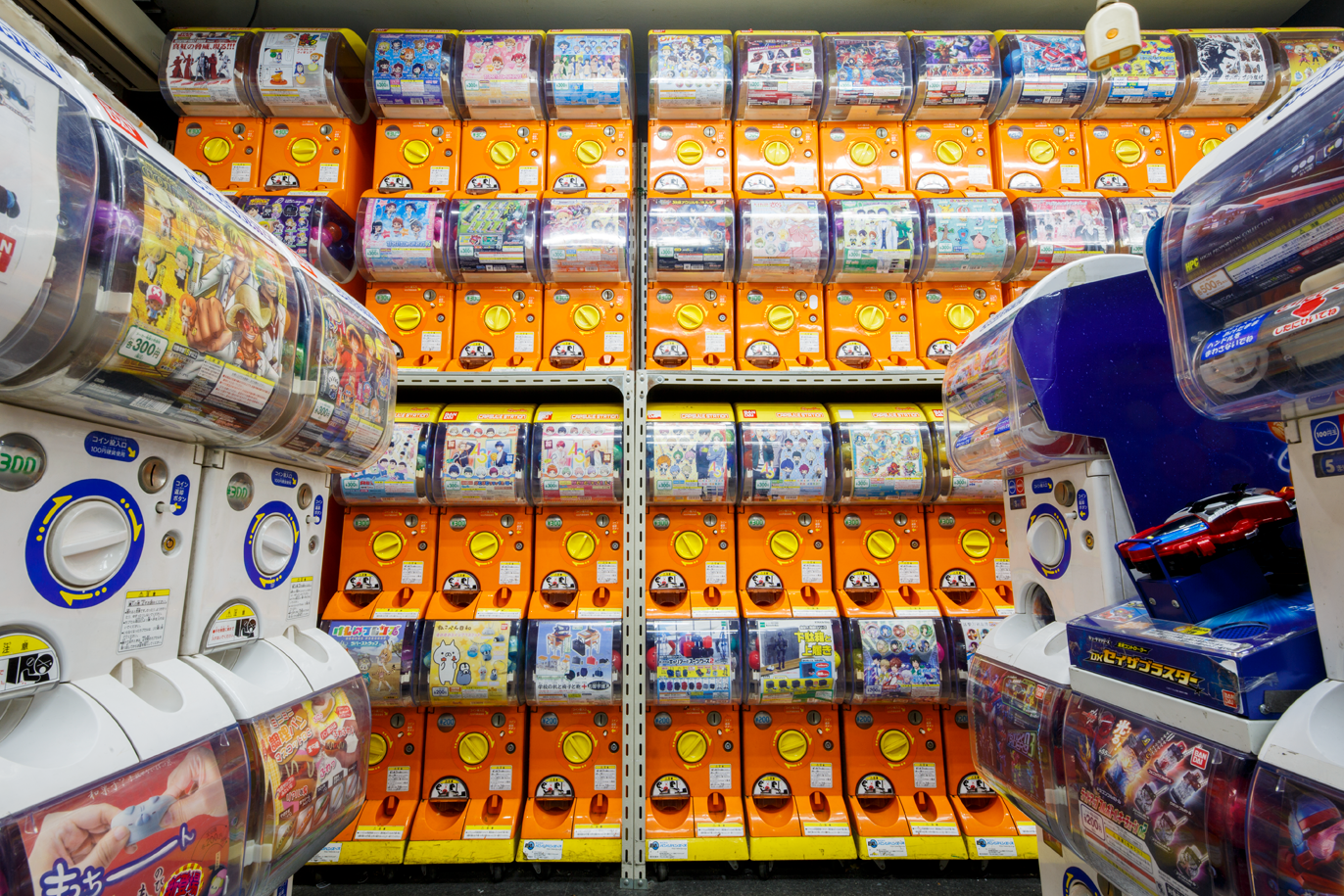 Gachapon is practically available everywhere in Japan. Tokyo Station and Akihabara are two locations where you can get the best toy capsule. If you're really into gachapon, go to Akihabara Gachapon Kaikan, a shop specializing in capsule toys. You'll enter a space that is completely occupied by gachapon machines. You can also head to Tokyo gashapon street, located on the first basement level of Tokyo Station, a significant transportation center. The walkway has over 100 capsule toy machines lined up.
Moreover, you may also find capsule toys in Japan, pretty much everywhere you go. If you're in a big city, look both inside and outside Yodobashi Camera, a chain store for electronics and home goods. Train stations, collection stores, and tourist information centers also typically include a few vending machines where you may purchase fun, regional things.
Why are Gachapon Capsule Toys Popular?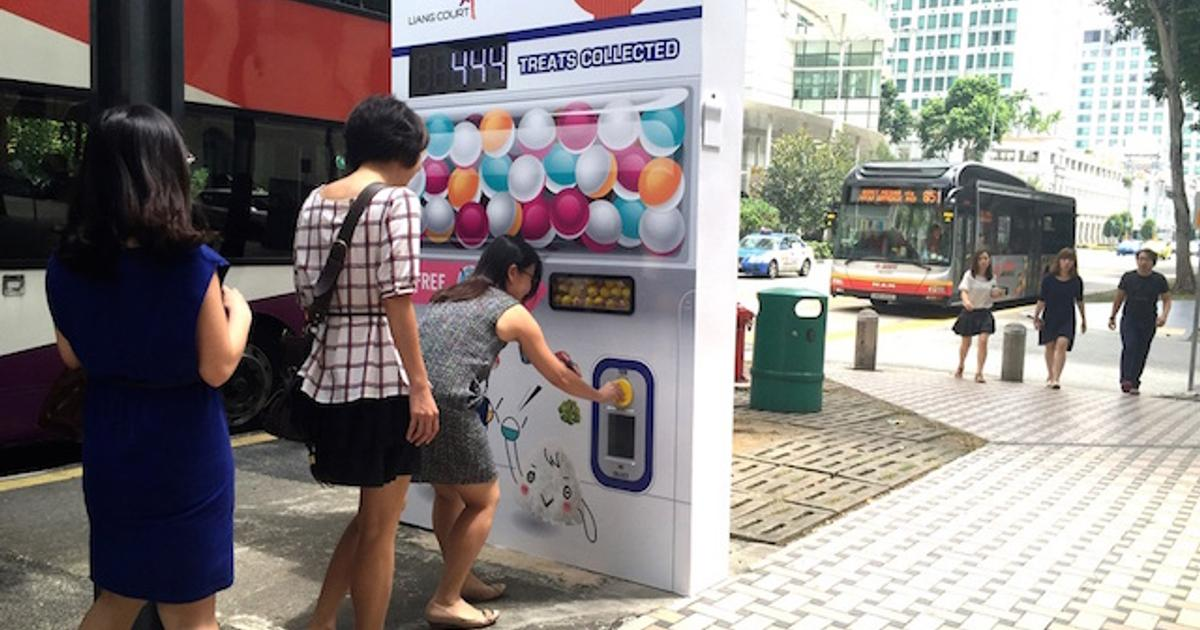 One part of Japan that everybody may appreciate is capsule toys. Nowadays, gachapon toys are much more varied, and the gacha-gacha machines are much smaller and closer together than they were previously. They are available practically everywhere at an average price of 200–300 yen. There are even entire shops that have been devoted to them. Gachapon is full of mystery and excitement, making for excellent keepsakes and memories. They range from well-known figures and mascots to unusual subjects like condiments. Here are a few examples of things you might find in a gachapon machine.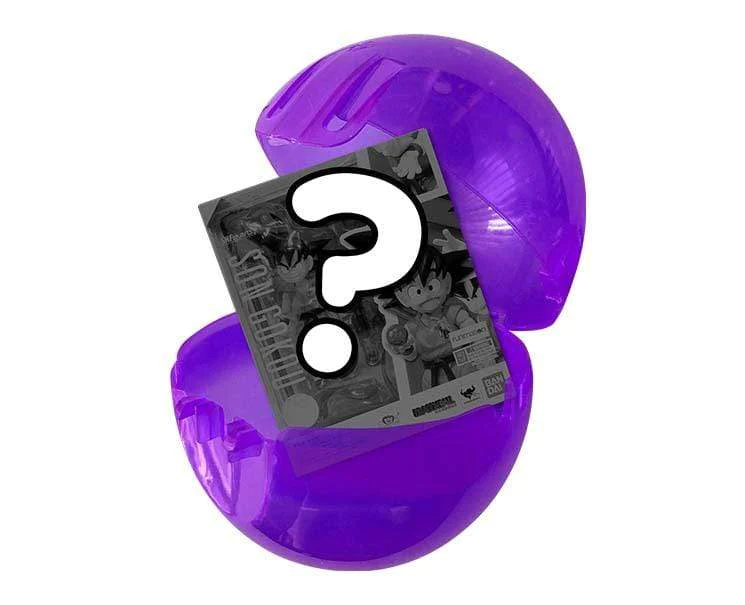 Try your luck at the Giant Mystery Gachapon at Sugoi Mart! Get one surprise item and see how it goes! You can get electronics, cuddly toys, arcade prizes, enormous munchies and chocolates, and even a Nintendo Switch are among the items. Take a gamble now and see what happens.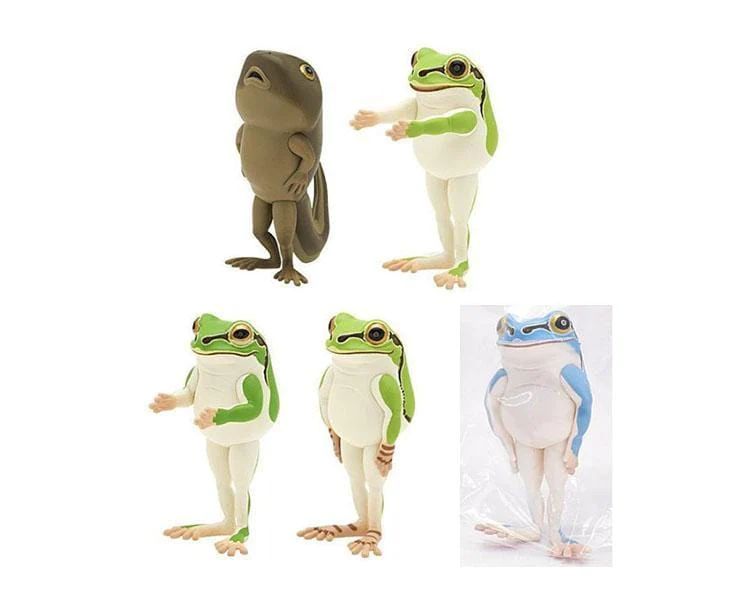 In Japan, capsule toy machines sell figurines of various kinds of animals, and this original series with a few frog figures is no exception. You can use these to decorate your office desk or add a fun touch to your house.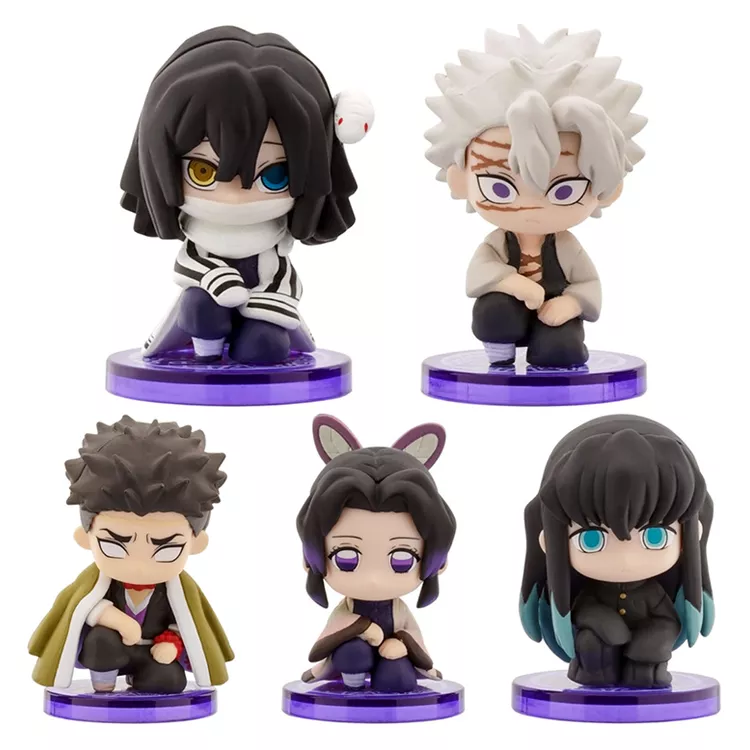 Anime and manga-related merchandise is the most popular item on the gachapon market. And one of the best anime-inspired gachapon toys is the extremely cool Demon Slayer gachapon collection. Grab your cute Hashira right away to avoid missing out. You can receive one out of five possible hashira figures.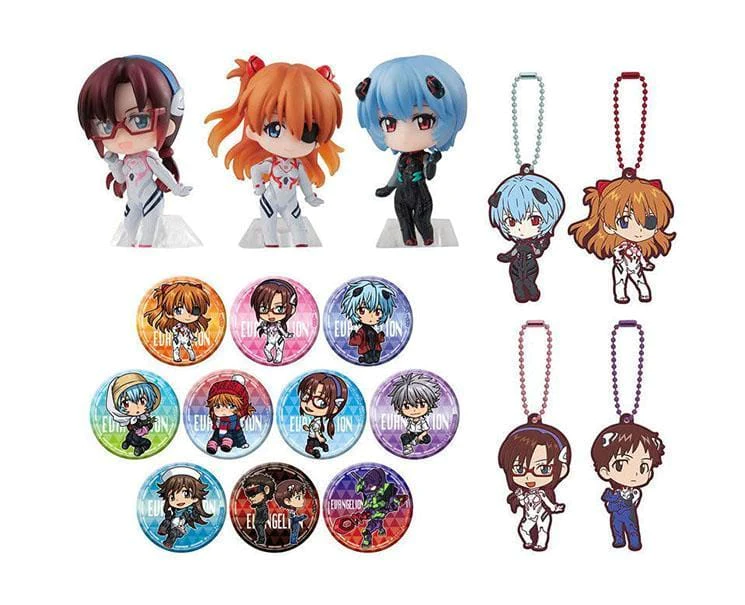 The newest Evangelion lottery game is now available in the Sugoi Mart gachapon collection. The lottery prizes are 3x different figures (5 cm), 4x different rubber keychains (6 cm), and 10x different can badges (5 cm). Try your luck and win one of the 17 prizes available. You might have luck and draw one of the prime figurines!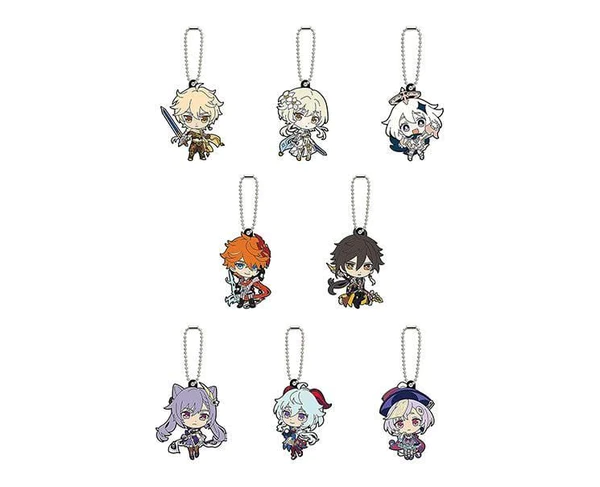 Here is a gachapon that features eight chibis of the major characters from the video game Genshin Impact! You can get one of eight different characters available. Try your luck now and start to collect whatever rubber keychain you get!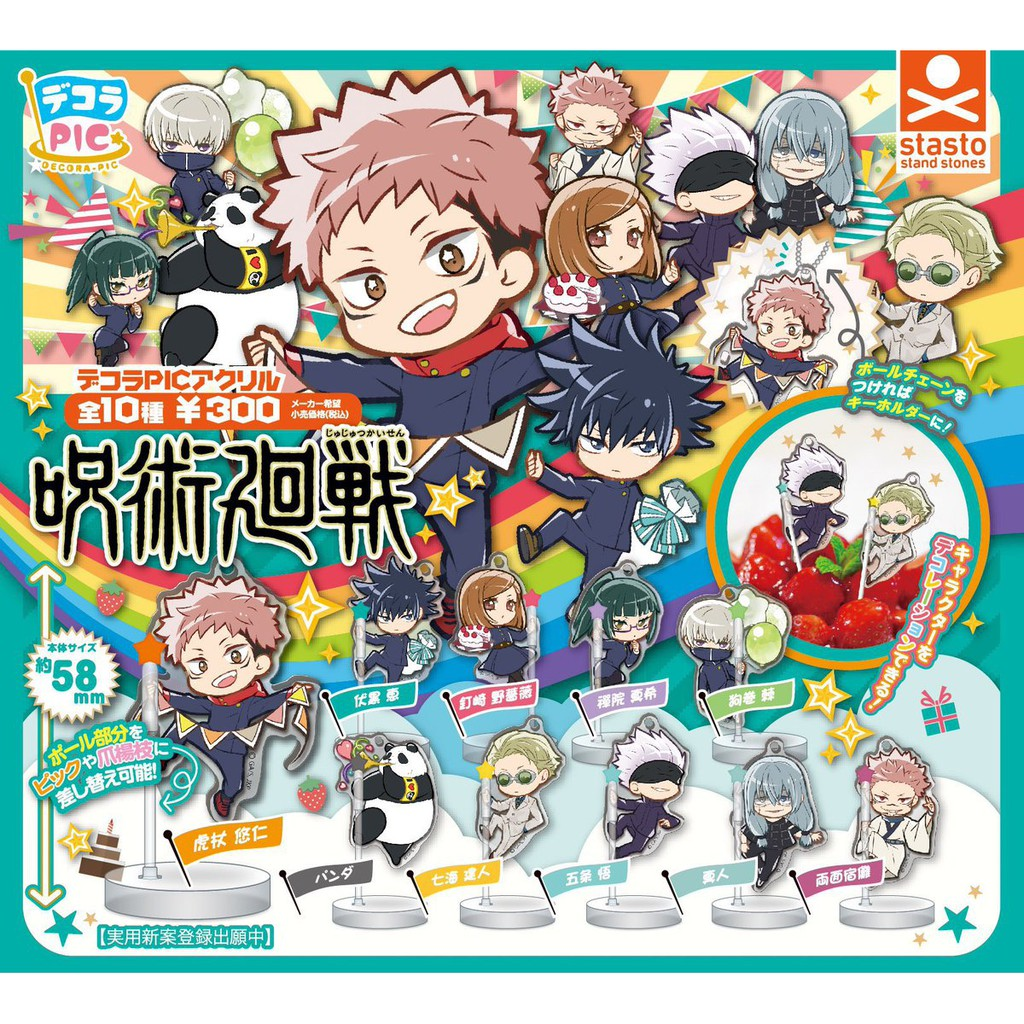 Add this cute and practical anime-inspired gacha to your collection! This mini figurine comes from the "Jujutsu Kaisen " collection, which features the protagonist Yuji Itadori and other main characters. Use these Jujutsu Kaisen picks if you don't want to touch food with dirty hands! Choose 1 from a possible 10 characters.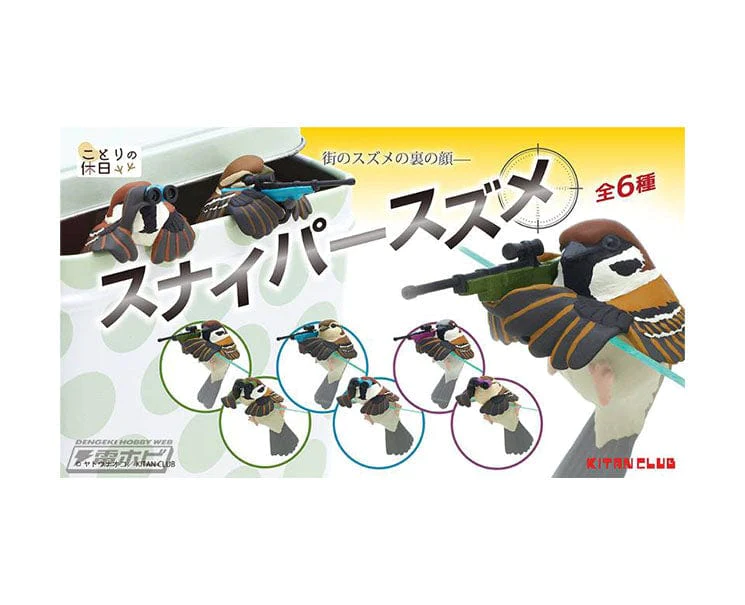 This is one of the most favorite animal-themed gachapons out of the million that is available. This gachapon features the secret life of birds. Have some fun with the gashapon for sniper sparrows! Gather one of the six with 3 snipers and 3 lookouts.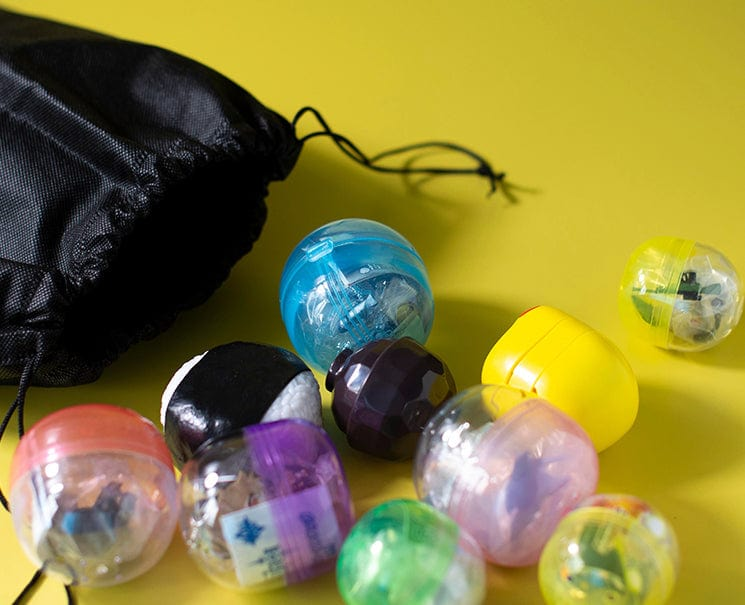 This Sugoi Mart Gachapon Lucky bag will give you 10-capsule toys straight from Japan's newest and best vending machines! Each bag is worth $80 and contains the chance to obtain well-known toys like Pokemon, Sanrio, Demon Slayer, Jujutsu Kaisen, and others.
Have Fun with Sugoi Mart Gachapon Collection!
Today gachapon offers many toys, from anime characters, food, and animal figurines to some of the most bizarre collectibles. The usual price is between 200 and 300 yen, which is more expensive than it used to be, but the quality has much improved. And even though there is much more diversity now than before, character-themed Gacha-Gacha continues to reign supreme. You can be satisfied with every gashapon you can imagine of. Visit the Sugoi Mart gachapon collection now if you're looking for the newest Japanese capsule toys or a special gift for a loved one!