Tamagotchi is turning 25 this year! The first-ever virtual pet that made our '90s kids the best pet caretakers that they were is celebrating its birthday this November. This sparks nostalgia, especially among the '90s kids who became families, parents, and friends with those virtual pets. Furthermore, even though it's been two and half decades have passed, Tamagotchi has lived in every generation, keeping the '90s toy trends and even releasing new versions from time to time. Now, let's dig deep and find out things we need to know about our favorite Tamagotchi friends!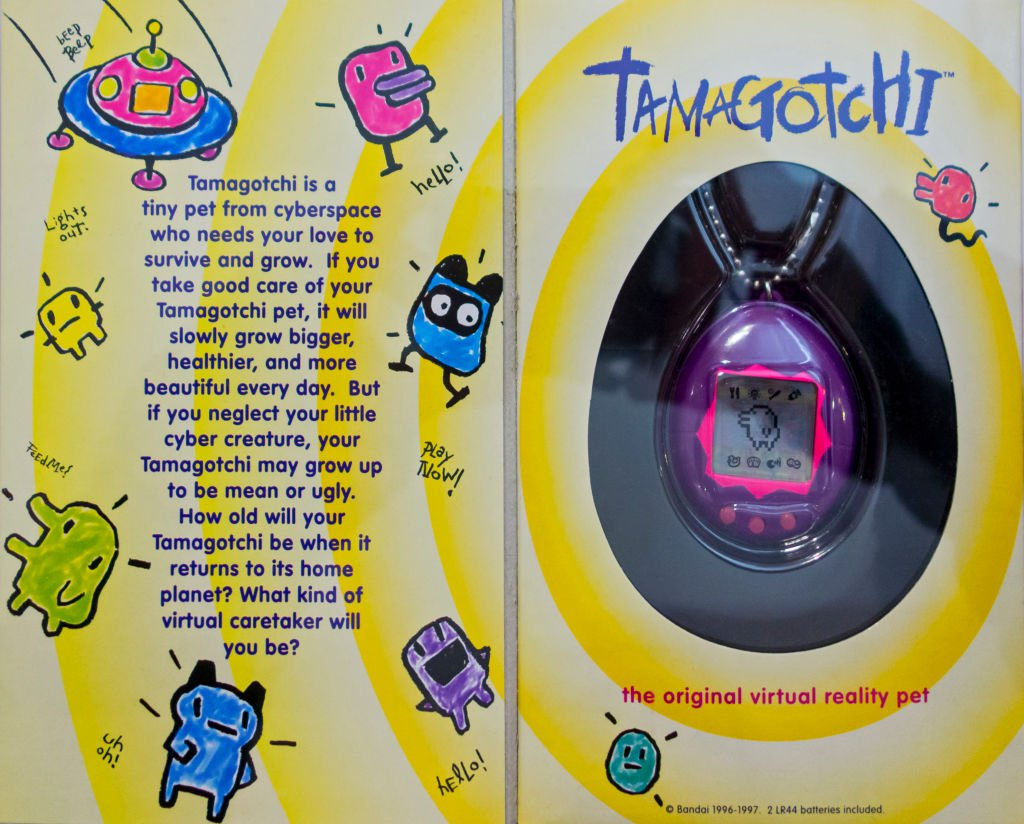 What is Tamagotchi?
The term Tamagotchi is the combination of two Japanese words tamago, which means egg, and uotchi means to watch. Tamagotchis are virtual pets, egg-shaped toys with black and white pixelated screens that can fit into your palm. The toy device has a few buttons you need to press to interact with and take good care of the pets. You can keep the Tamagotchi alive by feeding, cleaning up, playing with them, even scolding them, and giving them medicines when they're sick.
Moreover, you can also check certain facts, like if your Tamagotchi is hungry through the hunger meter or if it is happy or not. You can also check the discipline meter to avoid disciplining it too much. Furthermore, certain factors cause Tamagotchi to die, such as not cleaning up after themselves, overfeeding, or if it's not happy anymore. For that reason, the Tamagotchi may leave, and it would be game over, and you need to restart the game.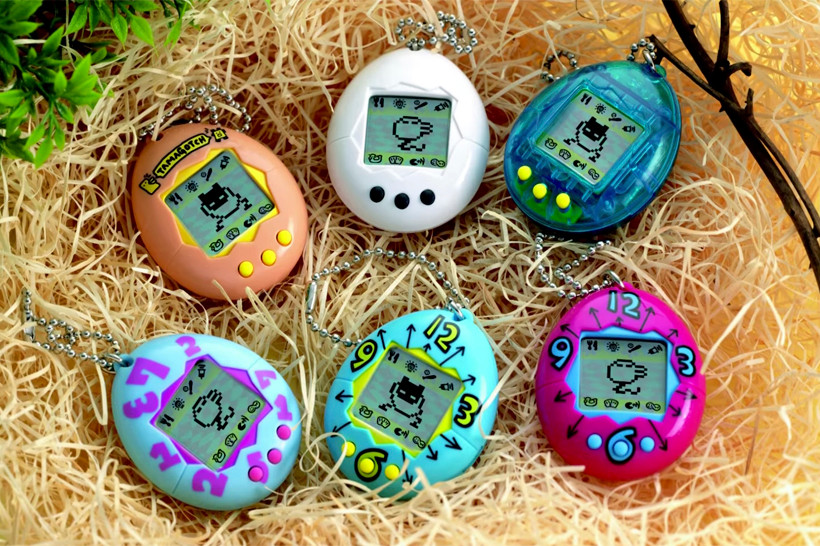 Original Tamagotchi: Where It All Started?
It all started with Akihiro Yokoi of WiZ and Aki Maita of Bandai, the creators of the handheld virtual pet Tamagotchi in Japan. Original Tamagotchi was first released in Japan on November 23, 1996, while Bandai America released Tamagotchi in the US on May 1, 1997. The characters in Tamagotchi are colorful creatures with simple designs based on animals, objects, or people. Furthermore, the second wave of Tamagotchi toys and the beginning of Tamagotchi Plus/Connection emerged in 2004. This featured different and new Tamagotchi graphic designs by artist JINCO and gameplay, elaborating the first generations of Tamagotchis.
The story behind the games is still about a small alien species that deposited an egg on Earth. It is up to the player however he wants to play the game to grow the creature and give life to it. The Tamagotchi will undergo several stages and develop based on the care the player can provide. Moreover, the better care, the happier, smarter, and lesser attention required for the Tamagotchi. Meanwhile, the gameplay can vary depending on the models of the Tamagotchi. For example, TamagoChu can be played with little to no care from the player.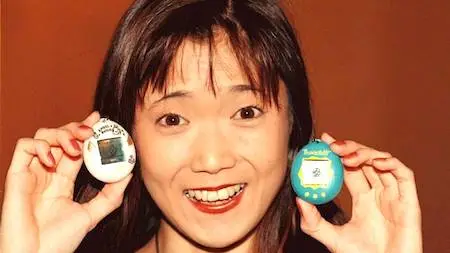 Tamagotchi Forever Continues
Since its release, it became one the best-selling toys of all time, gathering massive attention, especially with kids. When Bandai announced and marketed it initially, the exclusive targets were teenage girls. Later, Bandai and Wiz created a masculine counterpart of Tamagotchi called Digital Monster, hence the birth of the Digimon franchise.
Today, collectors still keep Tamagotchi alive. For example, Japan released exclusive Tamagotchis that weren't available elsewhere before, and it was something the collectors would love to collect. A twitch streamer under the username Rozoken has been collecting and following Tamagotchi's releases since 1997. It made him more involved in the community, and he learned about all of the special Japanese releases.
Tamagotchi Collections by Sugoi Mart
Are you also a fan of Tamagotchi and have been collecting its different releases? Today, Tamagotchi also includes themes or styles inspired by animes, characters, and many more. As an avid anime fan and Tamagotchi fan, this surely sparks great interest. Check out the amazing Tamagotchi Collections by Sugoi Mart below and see what you'll add to your collections!
Neon Genesis Evangelion Tamagotchi: EVA-01
This Tamagotchi is a collaboration with Neon Genesis Evangelion, a popular post-apocalyptic Japanese anime franchise. Now, introducing Evatchi, the Evangelion-themed Tamagotchi that represents Shinji. Also, in this Tamagotchi edition, you can raise your own angel, and it comes with an English version.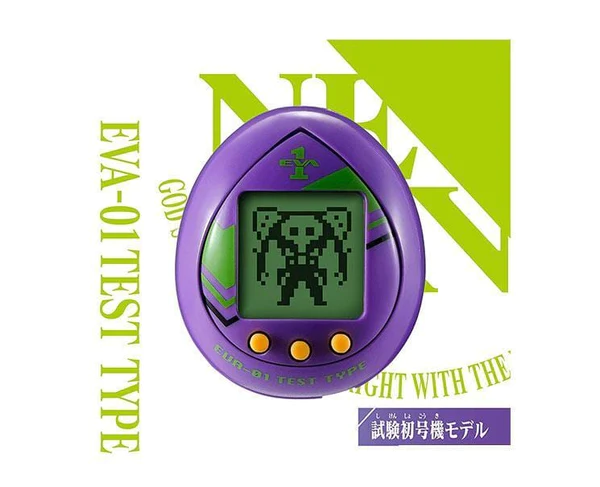 Digimon Vital Bracelet (Black)
This Digimon Vital Bracelet in Black is a modern style of Tamagotchi that you can actually use in your daily lives. It is a wearable fitness tracker combined with the famous Digimon virtual pet! As you continue with your daily activity throughout, Digimon also evolves, measuring your heart rate and footsteps. It can also be connected to the app called "Vital Bracelet Lab App." Furthermore, it comes with a USB cable, and the battery life lasts up to 18 hours.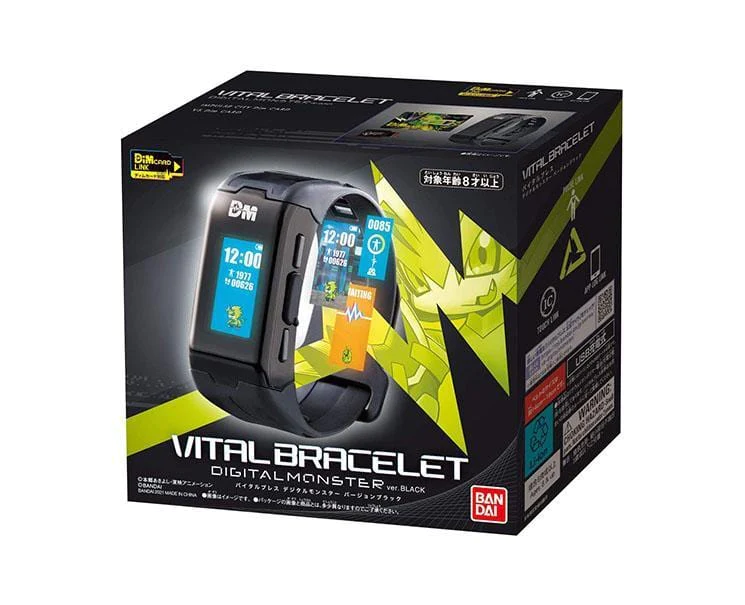 Demon Slayer Tamagotchi: Nezuko
If you're a fan of Demon Slayer, specially Nezuko, then this Demon Slayer Tamagotchi with Nezuko is the perfect one for you. Take good care of your favorite character Nezuko as your virtual pet with this high-quality digital pet toy created in Japan!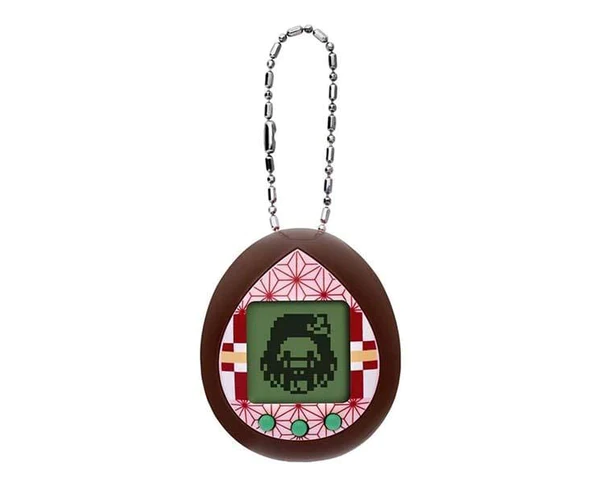 Tamagotchi Meets Sweets Mix (Pink)
Another exclusive from Japan is this Tamagotchi Pink version. It comes with 27 characters and two exclusive locations that are only available in this Tamagotchi. So, if you're into the color pink, this is indeed a must-have! It also works with 2 AAA batteries!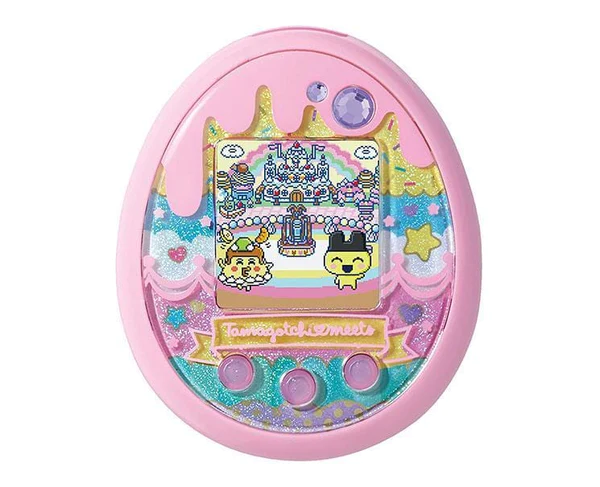 Jujutsu Kaisen Tamagotchi: Sukuna
This Jujutsu Kaisen Tamagotchi Sukuna is a collaboration between Tamagotchi and Jujutsu Kaisen. The Tamagotchi is called Jujutsu-chi. Here, you can play with the king of curses, go to school, exercise curses, and train in 3 minigames. Furthermore, the Tamagotchi can grow into various characters depending on your gameplay.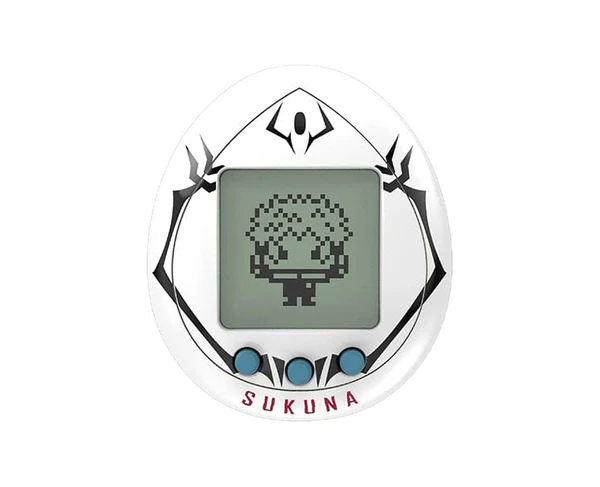 Sanrio TamaSmart Tamagotchi Exclusive Set
Another Tamagotchi that you should add to your collections is this Sanrio TamaSmart Tamagotchi Exclusive Set! It's a limited edition and Japan-exclusive from the Tamagotchi series. It also features Sanrio characters and collaborated with Tamagotchi Smart, so you can download a variety of items into your Tamagotchi. The set includes Sanrio Tamagotchi, an exclusive keychain star, Tamagotchi smart card Sanrio characters, a watchband, and a charging cable.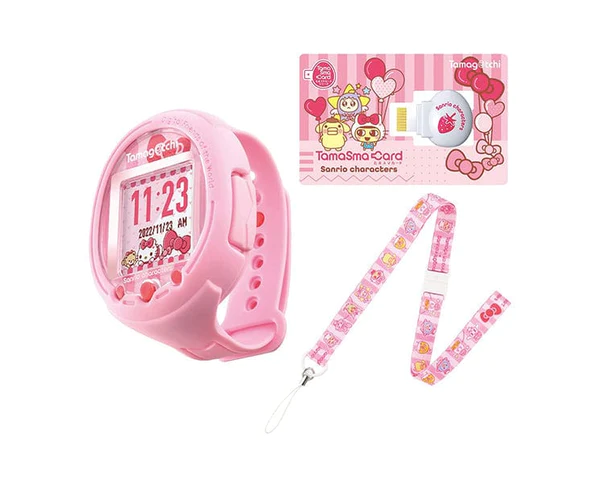 Final Thoughts
Tamagotchi has been part of almost everyone's childhood. Now that it's been 25 years since the Tamagotchi was released, this nostalgia brings a mix of emotions for those who used to play with them. A Tamagotchi fan, Dani Bunda, once quoted, "Life isn't as magical as it was when I was a kid, but playing Tamagotchi—and buying more Tamagotchi—brings that magic into my life." And it's indeed the comfort, companionship, and connection that made Tamagotchi impactful to those who were once kids, taking care of their virtual pets.
To celebrate the 25th year of Tamagotchi, Sugoi Mart is here to feature some of the Tamagotchi editions that you shouldn't miss! Whether you've been collecting for so long or are first time having Tamagotchi, experience the fun of playing with this cute, egg-shaped pet device and learn how to give enough care and love even though it's just a digital pet!
Sugoi Mart is a one-stop shop where you can get quality goods made and exclusive from Japan! Check out our website for more varieties, and shop now!