A combination of Japanese culture and trends throughout the generations - MUJI is a brand that represents it perfectly. MUJI Store or Ryohin Keikaku Co., Ltd. is no-brand quality goods that cater to different products, from household to consumer goods. Furthermore, MUJI brand's design philosophy highlights minimalist style and focuses on sustainable production. Meaning to say, they emphasize recycling, reducing waste, packaging, and streamlining manufacturing processes. One of their notable trademarks is the no-logo and no-brand policy, bringing them to where they are today. Let's read along and discover the history of the very reputable MUJI store today!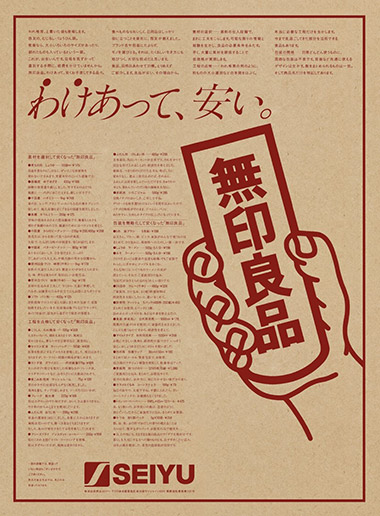 History of MUJI Store Japan
MUJI brand started in 1980 with only 40 products to offer. The products were marketed at a lower price but with high quality so they could be affordable for the consumers. Hence, came their slogan, "Lower priced for a reason." They supported low-waste packaging like cellophane and brown paper.
Meanwhile, in 1981, the president of Seibu Ryutsu, Seiji Tsutsumi, proposed to open a dedicated shop for Mujirushi Ryohin Products. Although rejected initially, the company's advisory board and managing director supported the idea of mass production. Since then, the MUJI store has developed products that allowed the shop to expand, ranging from a supermarket to an independent production company. The product expansion included food, clothing, stationery, and household goods.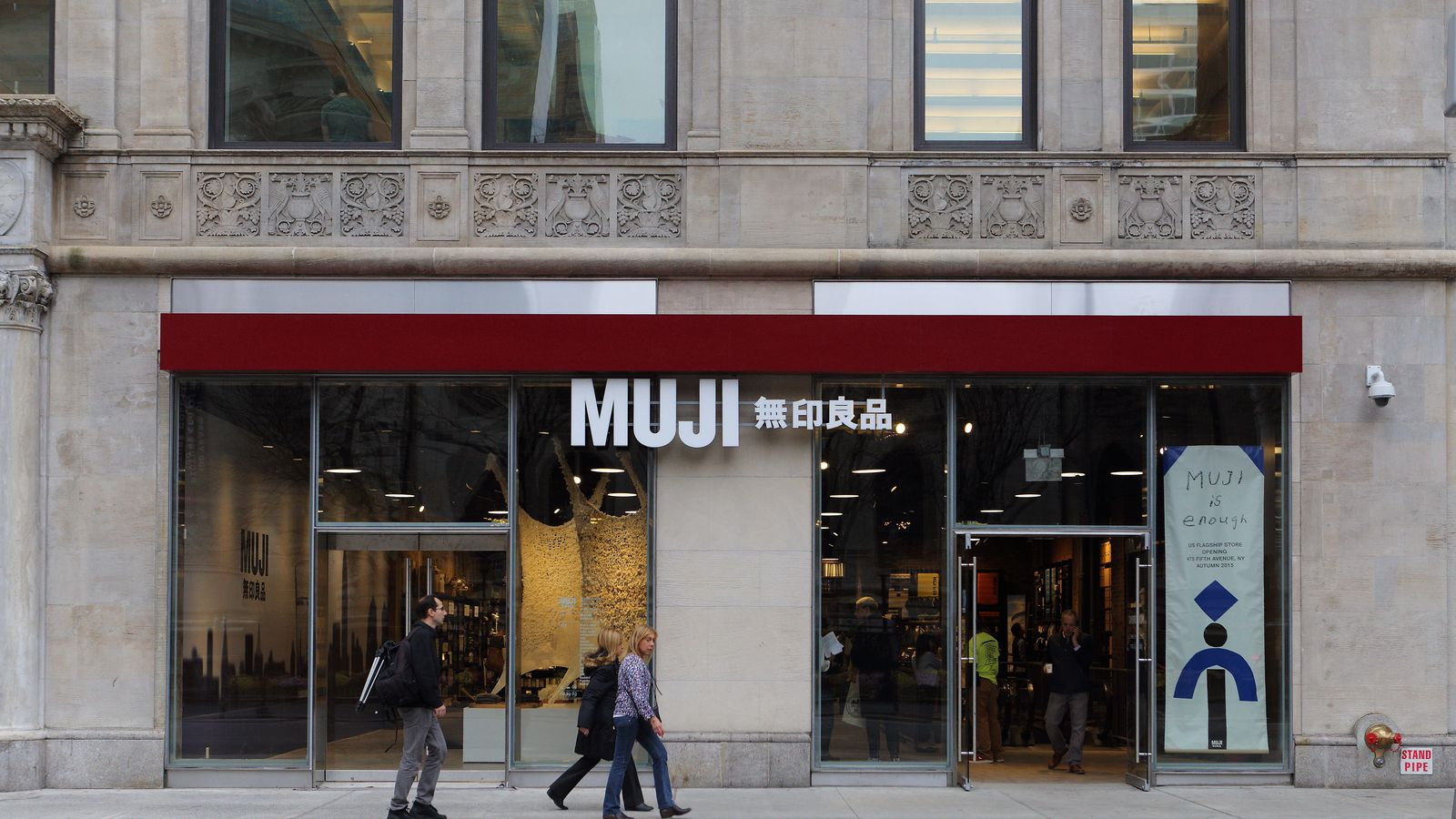 The first directly operated MUJI stores opened in 1983 in Aoyama, Tokyo. Followed by overseas production and procurement in 1085. Furthermore, they started catering direct factory orders in 1986 and developing material globally in 1987. Further development happened in 1989 when Ryohin Keikaku Ltd became the manufacturer and retailer of all Mujirushi Ryohin products and operations.
They then first opened the first ever international in London in 1991. Moreover, Muji Tsunan Camp sites' shares were registered as over-the-counter-shares of the Japan Securities Dealers Association in 1995. The success and growth continued when they issued the Muji Car 1000 in April 2001, releasing 1,000 limited badgeless Nissan Marches that were only available online.
The Continuous Growth of the MUJI Brand
MUJI is still around, with 505 retail stores worldwide selling 7,000 different products. The brand managed to keep its reasonably priced products at the lower current price thanks to its streamlined process and minimized packaging.
If you want to view the information about MUJI's strategic research report, you can view them via reliable websites like Google Scholar and other university libraries. The research papers include audience insights and data about the topic of the Muji brand strategy, which are helpful for your related studies.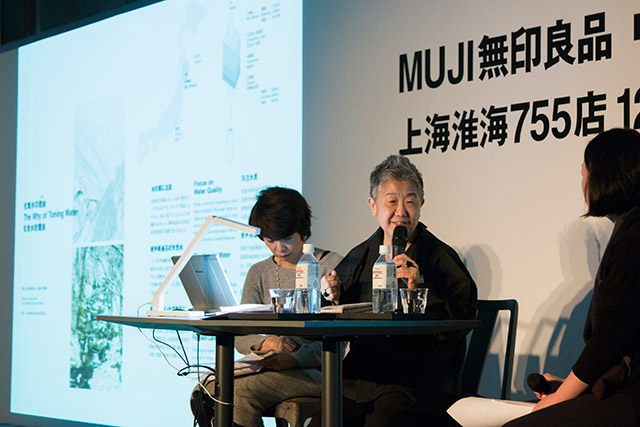 Where to Find MUJI Japan in the World Now?
MUJI has made it to 970 stores in 31 countries, locations, and companies worldwide, including 479 stores in Japan alone. As mentioned above, MUJI opened its first store in London in 1991 and has 42 stores in Europe and 19 in the USA and Canada. In 2007, MUJI opened its first American store in SoHo, Manhattan, and two more in Times Square and Chelsea in 2008.
In Japan, there's one location where you can shop aesthetic products of MUJI, and it is considered the world's largest MUJI store. You can at MUJI Yurakucho Flagship Store and explore high-quality and pleasing goods for houses; body cares, tools, food, and many more.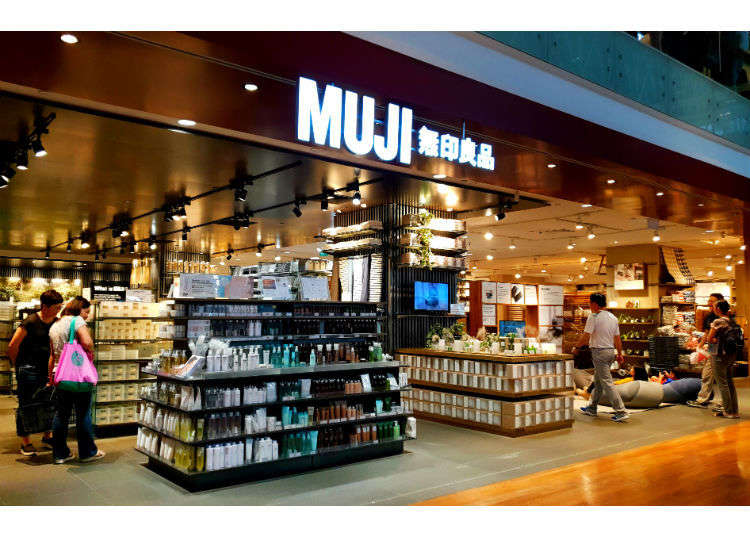 MUJI Collections by Sugoi Mart
Meanwhile, Sugoi Mart is also bringing you some of the MUJI goods that are more popular than ever. Check out these MUJI Collections by Sugoi Mart below!
Muji Matcha Chocolate Coated Strawberries
MUJI is known not only for minimalist and eye-pleasing clothes, stationeries, and furniture but also for Japan-exclusive food and drinks. One of their best-selling sweets is this MUJI Matcha Ch0colate Coated Strawberries. It's a frozen strawberry coated with the right amount of sweets and the goodness of matcha chocolate. So, this is perfect for you. This is perfect for you if you're a fan of strawberries and matcha!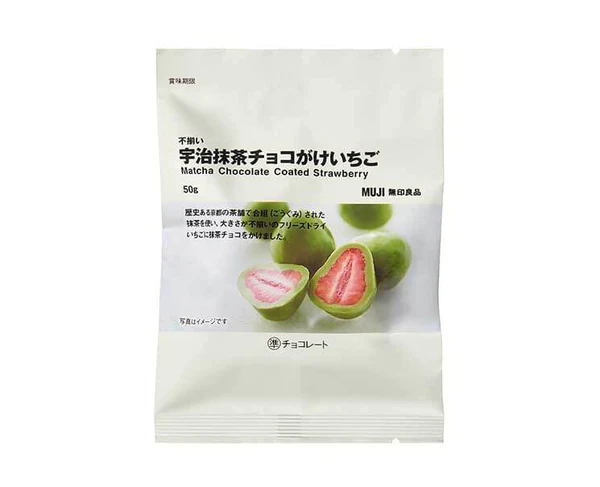 Muji Mikan Juice
MUJI Mikan Juice is made of 100% mandarin orange juice with a natural taste. It has a bittersweet aftertaste of sweet and sour, with the sweetness of mandarin orange. The juice will give you a mature taste and a good relaxing feel, so it's best to drink it in the evening. Furthermore, it has no artificial flavors.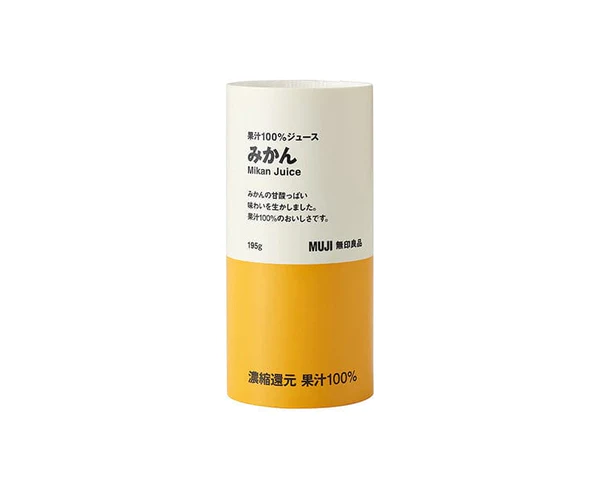 Muji Japan Sweet Potato Baumkuchen Cake
MUJI released a new and limited MUJI Japan Sweet Potato Baumkuchen Cake in Autumn 2022 that you should try! This delicious cake is made of purple sweet potato, giving the right amount of gentle sweetness. Baumkuchen originated from German cuisine and is a kind of spit cake and popular sweet in Japan.
Muji Sweet Malted Rice Amazake Concentrate
Here's another creation from MUJI called MUJI Sweet Malted Rice Amazake Concentrate. Amazake is a popular and traditional fermented drink in Japan. It is a hot rice drink that translates to sweet alcohol. Because it's fermented, no artificial or sweeteners are added to the drink, and the sweetness naturally comes from the fermented rice bran. To fully enjoy Amazake, you only need to add 100ml of hot water to 100 g of Amazake concentrate.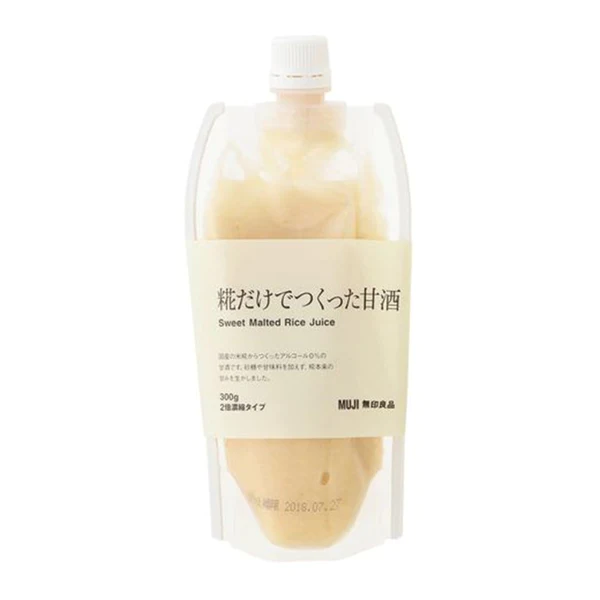 Muji Chocolate Coated Soybeans
MUJI Chocolate Coated Soybeans is like Japan's version of chocolate-coated peanuts. These are roasted soybeans coated with oozing milk chocolate or coffee. It's probably perfect for trying for those who have peanut allergies or if you want to try something different.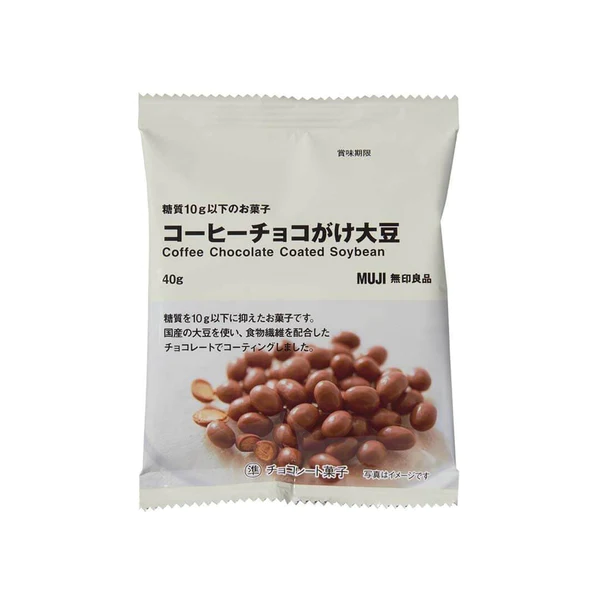 MUJI Cold Sesame Seeds And Miso Soup For Rice
Inspired by Tantan Noodles, MUJI Cold Sesame Seeds and Miso Soup for Rice have the richness of pure white sesame paste and strong soy sauce flavors. This is perfect for those who are always on the go and doesn't have enough time to prepare meals. The preparation is easy because you can refrigerate the packet and put it on top of your rice.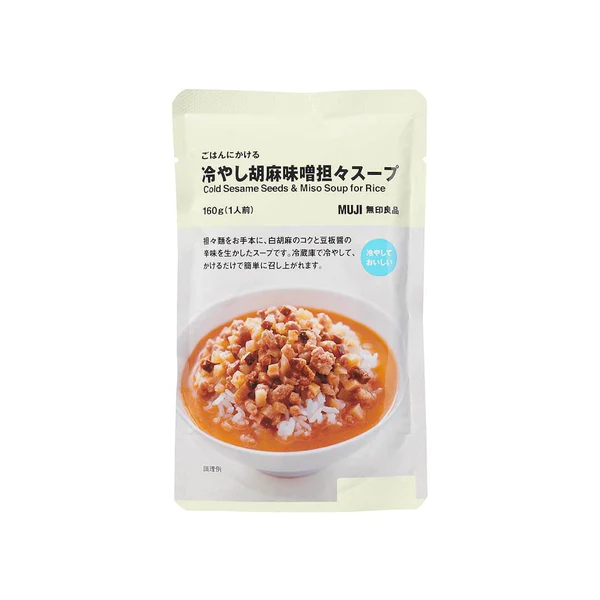 Final Takeaways
The design strategy of MUJI Japan is truly remarkable and admirable. It's great to see how its legacy can still be seen today and keep along with modernity and other trends. Furthermore, MUJI brands continued to dominate the markets because of their aesthetically pleasing goods and their philosophy of maintaining sustainability while keeping the quality at its highest level.
We at Sugoi Mart are also dedicated to bringing you MUJI's food and drinks from the comfort of your home! You can browse our shop and add to your cart favorites. You can also create an account and register for updates on your orders! Shop now!