Amazingly, blind boxes work as they sound. What's inside them is always quite a mystery. Thus, it is no surprise that it is fun to unbox them. Even better, blind boxes do not entirely contain random stuff because they can possess your favorite characters from a collection. Technically, sealed in a box are different toys from the particular collectibles. 
The core idea is to hide the item, and nobody would know what's the figure inside unless you unbox it. Actually, there's a little idea since a blind box can be from a particular collection. Still, it didn't reduce the fun and thrill a blind box can provide. Anybody will indeed find it enticing to order and add to their cart a nice blind box and experience a fun-filled unboxing moment.
If you order a box, you will not just be unwrapping it. You will also unwrap the delight inside, an overwhelming and genuine moment to be surprised by your own order. Now, there's more to know about blind boxes so read along to learn more.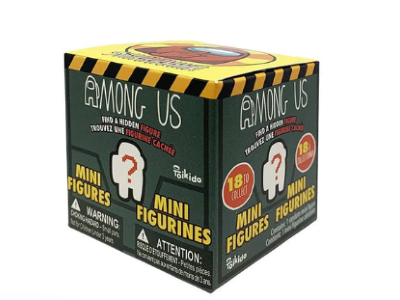 Odds of Finding Items in Blind Boxes
You can always have a little sneak peek at what's included in the blind box you ordered. If you choose from collections, you will have one from the different characters. The chance of having a duplicate item is also a possibility because avoiding that and tracking orders would ruin the fun.
Well, if it is your favorite character you are collecting, that's not a bad thing, right? After all, little kids are not the only ones that deserve to experience the thrill, happiness, and excitement of a blind box. Surely, anyone would love to unbox the fun and mystery inside.
More than collections, blind boxes serve as the most exciting and entertaining way to deliver your favorite items. The joy of surprise is unquestionably the primary selling point of blind boxes. Simply put, that's a treat and pleasure you can have too!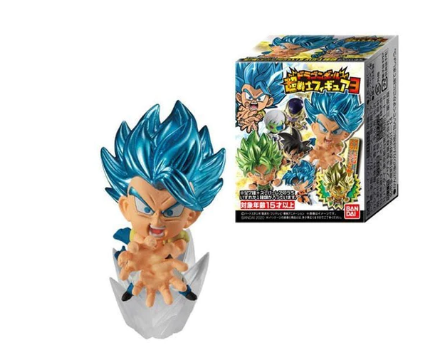 Time to Collect: A Great Surprise From Sugoi Mart
Knowing how fun and trilling a blind box can be, you can have no good reason not to order one from yourself. If you want to try collecting some, Sugoi Mart has a great surprise. There's no need to search anywhere else to shop since Sugoi Mart is a one-stop online store where you can see vast and sort options of blind boxes.
In fact, you can find the character and item you want to collect from famous anime to incredible brands. Want to see some collectible products that Sugoi Mart can offer you? If so, check out some of the best blind boxes you can browse from the store: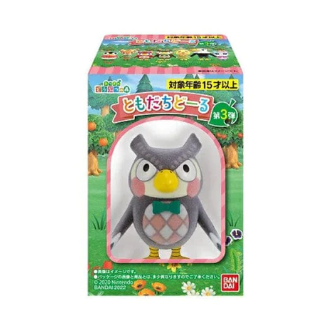 Featuring Animal Crossing Figures, ordering this blind box will give you a chance to have one out of eight characters available in volume 3. Randomly, you can have one of the nice villager figures. You can have one of the possible figures from Blathers, Celeste, Goldie, Beau, Aurora, Apollo, and Judy. With their cute sizes, it is tempting to collect more than one. So, don't hesitate to send your orders.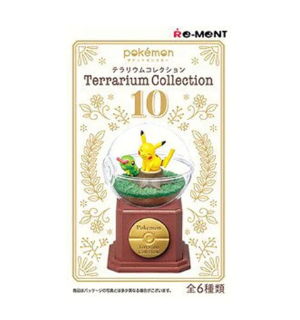 If you like Pokemon, you will definitely like this Pokemon Terrarium Collection Blind Box Vol. 10. A good description for this one is that it will offer you a fun and exciting moment to collect figures. Of course, it is a mystery if you will have Mew, Pikachu & Caterpie, Vulpix, Bulbasaur & Oddish, Squirtle, or Charmander & Diglett. It will be a challenge to try a collect them all.
When you order one Vol. 10 Pokemon Terrarium Collection Blind Box, included in the package are a Terrarium Pedestal, one out of the six pictured Pokemon Terrariums, and a nice sticker that holds the terrarium and pedestal together.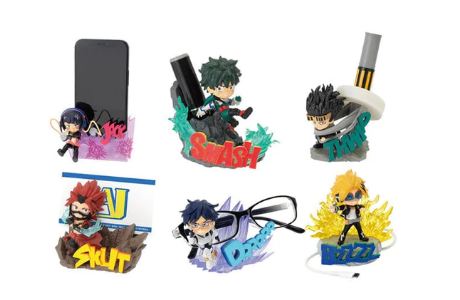 Looking for mini desktop figures to collect? In that case, nothing will go wrong if you give this My Hero Academia Desktop Blind Box a chance. It will give you an exciting way to have one of six different nice figures in each order. The possible characters you can collect include Izuku Midoriya, Shota Aizawa, Tenya Iida, Kyoka Jiro, Eijiro Kirishima, and Denki Kaminari.
What's more impressive and amazing is that they are not just for display because they are functional too. Depending on the random character you received, you can either have a stamp stand, card stand, cable organizer, glasses stand, a cellphone stand, or masking tape holder & pen stand.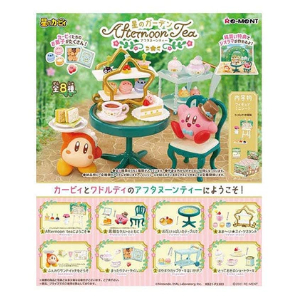 If there's a blind box that is truly tempting to collect all included in the set, it is this one that features Kirby Star Garden Afternoon Tea. After all, it is not a delight to miss out on one item. Are you up for a challenge in collecting all of them? Don't hesitate to start now. Just send an order to the shop, and you can enjoy a fast shipping advantage.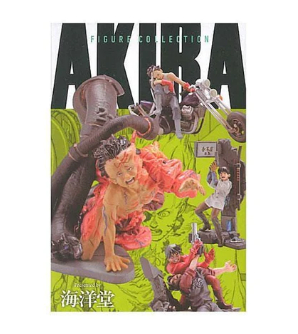 Featuring the 1988 Japanese characters from the animated post-apocalyptic cyberpunk film, this blind box is a good choice if you want a cut from history. With only four Tetsuo figures to collect, you can complete them faster than other blind boxes. This collection is getting sold greatly, so don't second-think about ordering.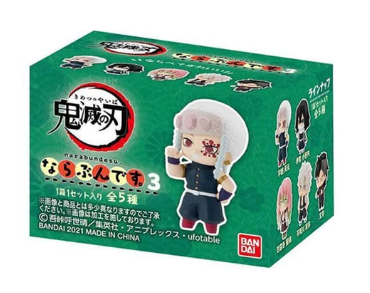 A cute mini Demon Slayer figurine awaits you when you order this one. You can look forward to one out of five characters each time you shop for it. There's always joy in finding new characters to collect, and that kind of excitement is for you to discover.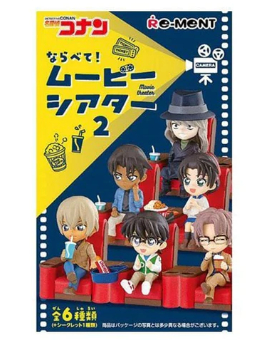 How cute can Detective Conan Movie Theater figures be? There's only one way to discover that: shop for blind boxes with this collection. If you are just starting to collect, give this category a chance to make you happy. Make a subscription to the Sugoi Mart store to have more perks in shipping and all other stuff.
Experience the Fun of Unboxing a Blind Box Today
No doubt, the happiness, joy, excitement, and other emotions you can feel with the unwrapping moment make blind boxes have more value than their price. Powered by our passion for offering the best Japanese products, we also have a newsletter you can subscribe to. Once successfully subscribed, you can be part of our squad and receive email notifications to get all the sort of products you want.
With the chance to subscribe to our newsletter, you can receive recurring notifications and see more exclusive products than mystery boxes. Try something new today by exploring the Sugoi Mart site. Discover what random items and Japanese products are perfect for you. Remember that being successfully subscribed comes with many perks to enjoy. Anybody can enjoy shopping in our store, so as you.