The presence of vending machines is undoubtedly one of the first things that attract foreigners to Japan, especially in Tokyo. Gashapon, sometimes known as Gachapon, is the name of this vending machine. They provide random gacha capsules that contain cute Japanese souvenirs and collectibles. In fact, you'll see long rows of attractively colored Gachapon vending machines that dispense dozens of tiny capsule balls stuffed with souvenirs, keychains, and other goods. People in Japan like the thrill of receiving something unexpectedly every time the gachapon machine dispenses. Read on to learn everything there is to know about gachapons and the newest gachapon vending machine that you'll surely enjoy.
What is Gachapon?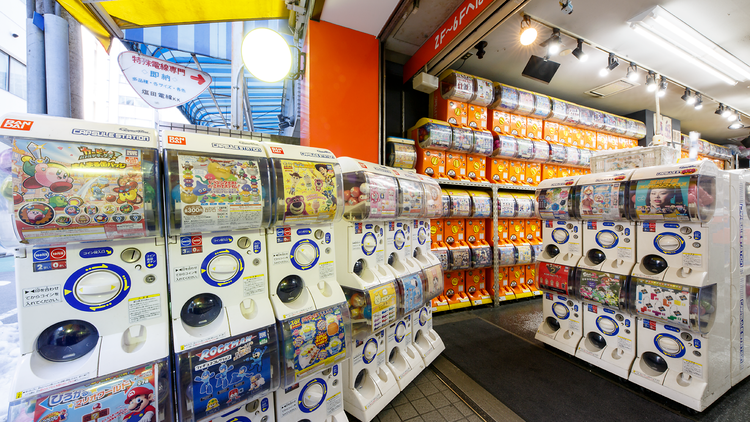 The word "gachapon" derives from the sound that the machine produces as the toys or collectible appears. When you spin the handle to get the machine to accept your coin, it makes the Japanese sound "gacha-gacha," and when the capsule toys pop out, it makes the sound "pon!" The outcome is a gashapon, which is another name for the gadget and the toys inside. The main difference is that gachapon frequently just refers to the device. In recent years, these inventive collection toys have caught popularity among adults and visitors. Even Japanese animation film aficionados even collect gachapon of their favorite characters at some of the most interesting vending machines as gifts.
In addition, gachapon toys are composed of premium PVC plastic and typically have more intricate molding and painted details. Many gashapon are treasured as collector's items, and rare, interesting things can fetch more money. These gachapon toys are quite popular across all age groups in Japan, and the trend is becoming increasingly popular worldwide, especially among adult collectors. Most gashapon are sold in different sets, and each series contains a specific number of figures. Presently, gashapon is a Bandai trademark registered in many nations, including China, Japan, the United States, and other countries. The concept of capsule toys has been digitally transformed by a number of gacha video games, such as those for mobile devices and massively multiplayer online games (MMOs).
History of Gachapon Vending Machines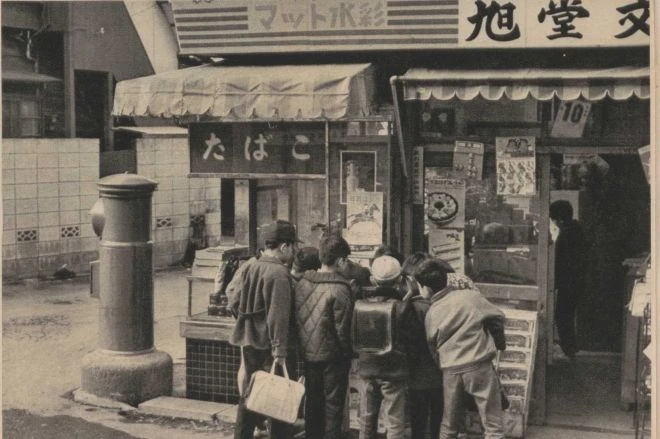 Coin-operated vending machines that sold postcards and gum were first launched in the 1880s in New York and London. However, even though the capsule toy machine made its debut abroad, gachapon can only be found in Japan. Each item was housed in a plastic ball when Ryuzo Shigeta, referred to as "the Grandfather of Gachapon," invented and installed the first Gachapon machine in Japan in the 1960s. Later that year, Bandai Co., a toy mogul, trademarked the word "gachapon," which completely changed the gachapon market. Nowadays, practically every country has access to these devices, which cater to many people of all ages. The location, the time of year, and the kind of gachapon vending machine all have an impact on the choice that is offered. While some of the products individuals purchase using the machines are practical, others are amusing and designed to lift their spirits.
Why is Gachapon so Popular in Japan?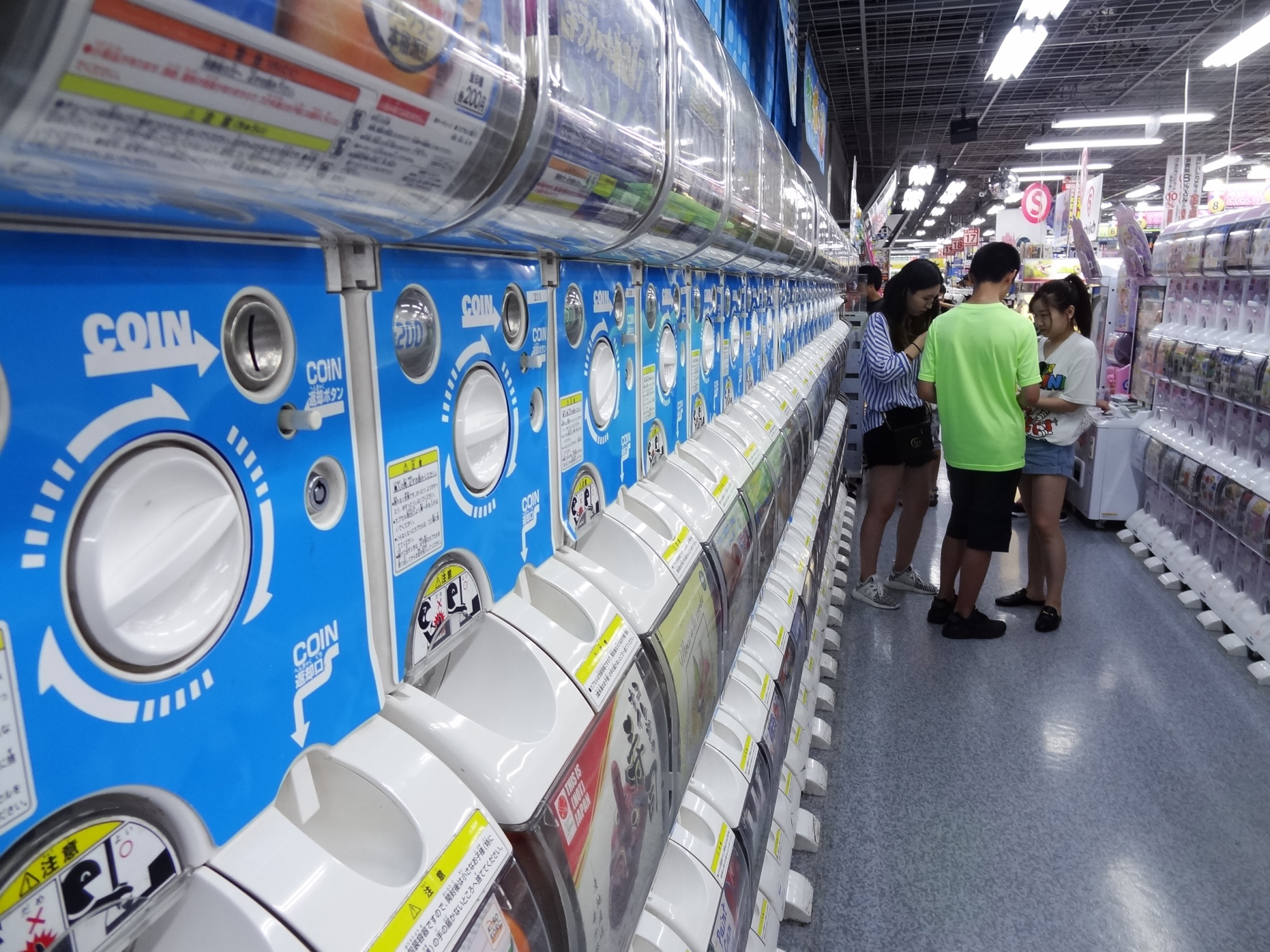 The popularity of vending machines exploded in Japan for many different reasons. The ideal replacement for medium and small convenience stores is now vending machines. Japanese entrepreneurs can save on labor costs since they won't need to hire a cashier full-time to check out consumers. Additionally, Japan has millions of outdoor vending machines, from egg vending machines and Indian curry vending machines to umbrella vending machines and flower vending machine. In Japan, you don't even need to trek down the street to the local convenience stores when you can just run out and purchase a coffee, different food and snacks or bottle drinks from a vending machine, unlike other countries where the majority of vending machines are kept safely inside office buildings, a convenience store or grocery stores.
One of the most popular vending machines in Japan is the gachapon vending machine. Of course, it is appealing to purchase a little toy associated with your preferred manga, anime, games, etc., for only 100 to 500 yen, especially since the toys are getting higher and higher quality and are occasionally only available in limited quantities. It's also a fantastic opportunity to purchase some distinctive Japanese presents and trinkets on a budget while still having fun. The tiny plastic ball houses a toy and a tiny compartment for Japanese culture, demonstrated by the rows of Gachapon machines arranged along the streets and several train stations.
What Kinds of Toys are in Gachapon?
You may be wrong if you think Gachapon is only for video games, manga, or anime fans. Nowadays, nearly anything may be created by a gachapon machine, from different collections of miniature sushi to a selection of cat-themed headwear, even though the first association with gachapon is with small versions of manga, anime, or video game characters. Moreover, in order to entice Japanese people to join the "Gacha," Gachapon has recently begun to feature more and smaller items that may be placed around your computer, smartphone, cup, or desk. Here are some of the best gachapon toys you can obtain.
Food-Based Key Chains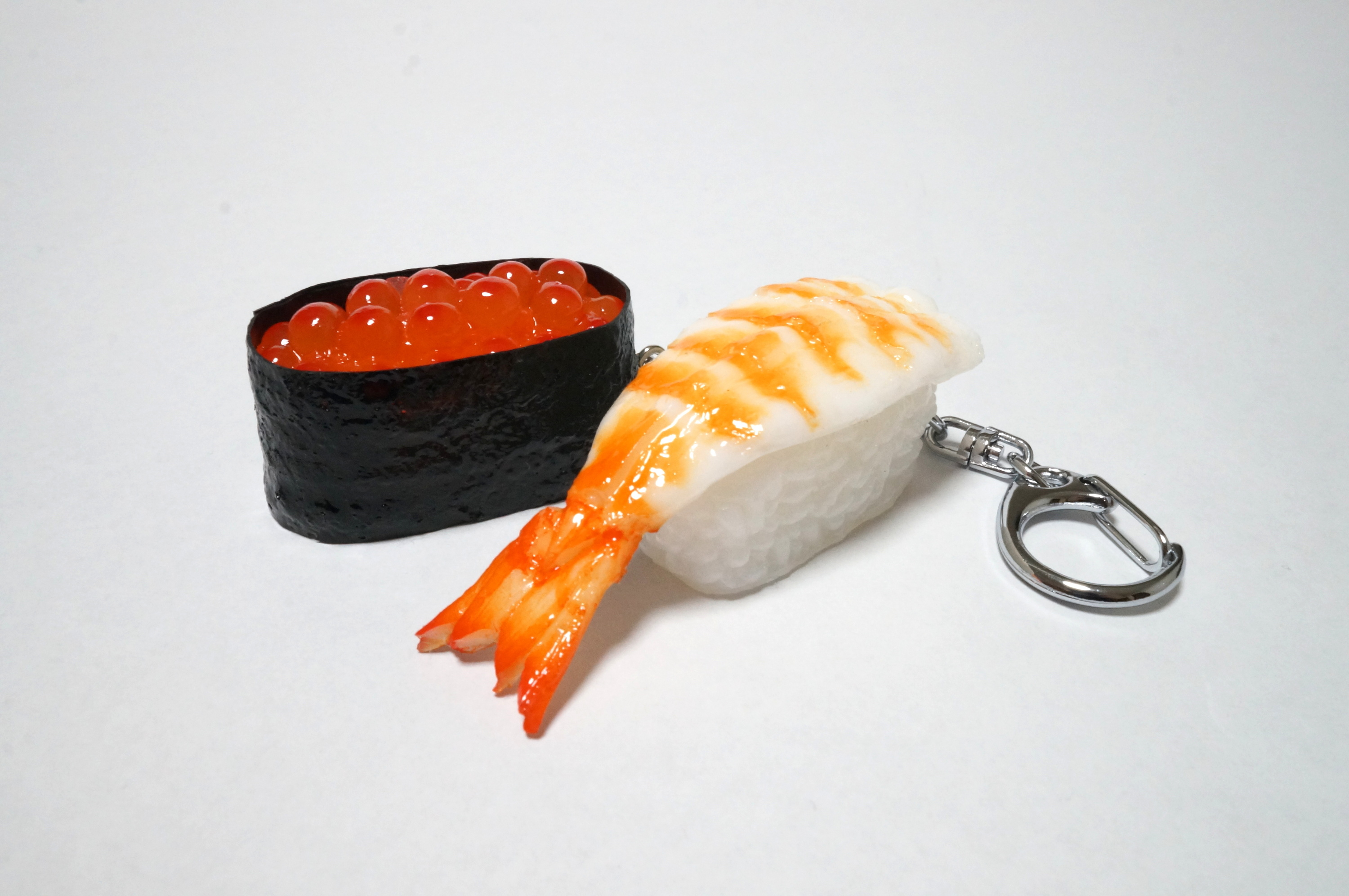 Most people enjoy having interesting keychains, so why not have one that features their favorite food? Gachapon has a lot of adorable and entertaining food-based key chains. Look for gachapon keychains that feature delectable items to hang on your keys. You'll also learn to appreciate how inventive the Japanese can be thanks to these cuisine keychains. Some of these key chains resemble food like the Japanese omelet, karashi, or ketchup, which are actually fakes. If you're a traveler to Japan, you should test them out because they seem so real.
Anime Characters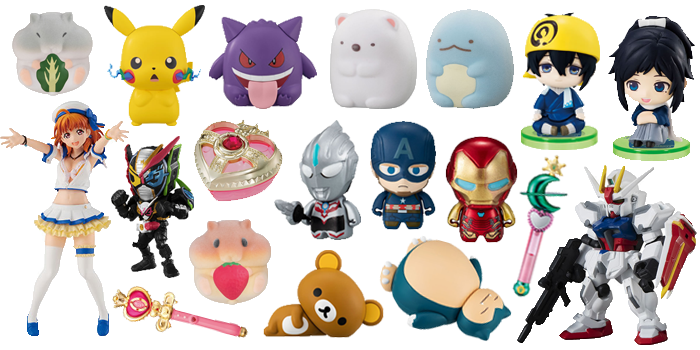 Gachapon machines in this country include a wide variety of anime characters. Most individuals love using gachapon because of these animated characters. Among the characters, you can find are Pokemon, Demon Slayer, Disney Characters, Jujutsu Kaisen, Sailor Moon, Doraemon, and Totoro. Most people use them to freshen up their homes or workstations.
Fuchico on The Cup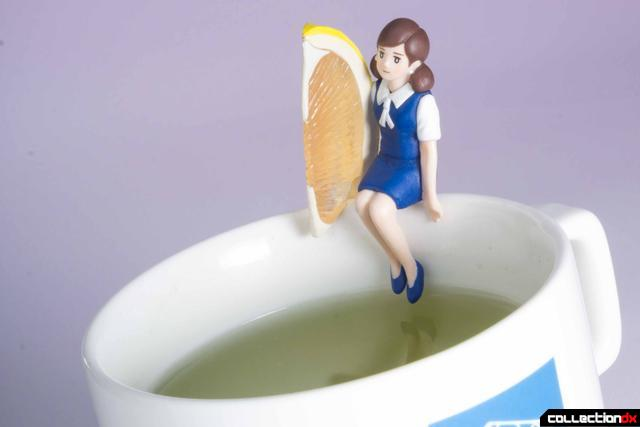 Fuchico on the Cup, one of the popular gachapon series, is credited with revolutionizing the Japanese Gachapon capsule toy market. These unusual gachapon toys, which are not your typical keychains or magnets, have become very popular in Japan since they were introduced in 2012. Fuchico is a tiny office girl that you may place as decoration on the rim of your cup. Katsuki Tanaka was the artist who created the statue. The desire to replace the typical, uninteresting food photographs on social media with something more creative. Fuchico became popular immediately, selling millions of copies, and is still widely used on Japanese social media today.
Where to find Gachapon Vending Machines?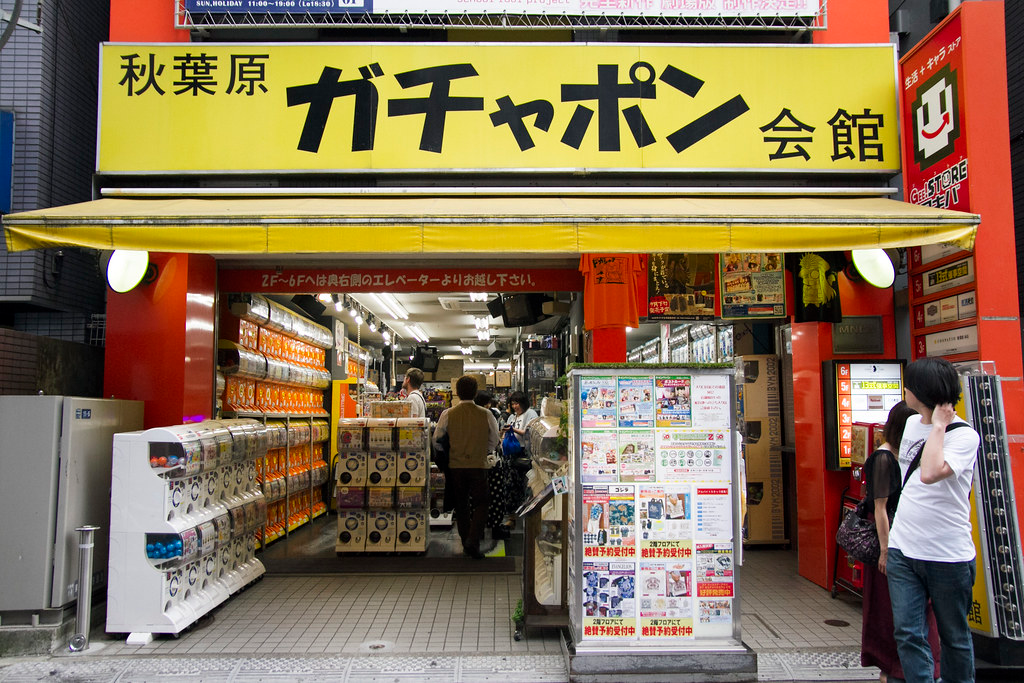 In Japan, gachapon are relatively easy to locate. You're sure to run into a couple of them in the airport's shopping section the instant you step off the plane and enter. Gachapon machines are so widely available in Japan that you may frequently find them at grocery stores. However, given that they typically have multiple gachapon machines, tourist information offices and train stations are some of the finest locations to search. Typically, Yodabashi Camera, a retailer of electronics and home furnishings with locations all around Japan, has a wide selection. Gachapon machines are typically seen both outsides and inside the store.
Particularly, the best gachapon vending machine capital to learn about the distinctive Gachapon culture of Japan is Akihabara. There is also a Gachapon-specific store there. Around 500 Gachapon machines can be found at Akihabara Gachapon Kaikan, often known as the heaven of Gachapon. The Gachapon categories in the store occasionally change and are updated. There is always something there that you want!
Sugoi Mart: Gachapon Vending Machine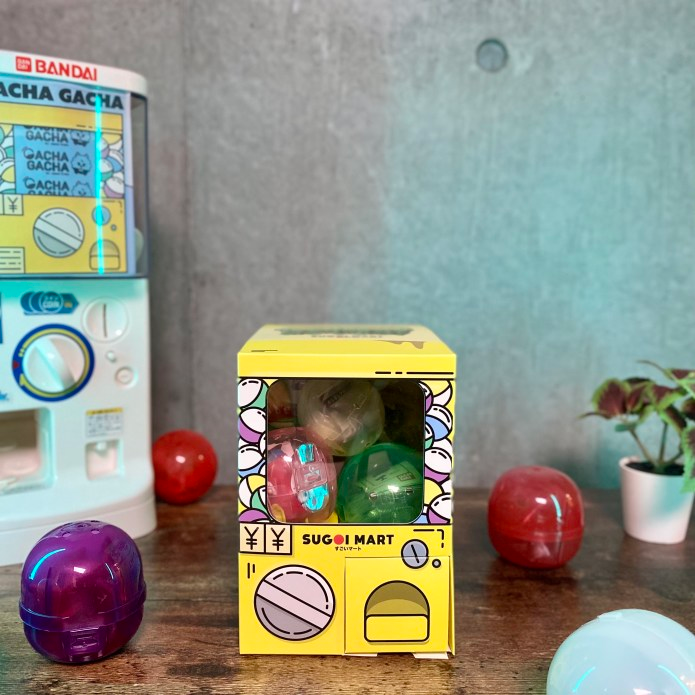 Sugoi Mart by Japan Crate is the top provider of subscription boxes and the best Japanese one-stop shop for Japanese culture. Sugoi Mart is a newly developed store that kept evolving over the years while selling innumerable products that were only available in Japan. The main objective of Sugoi Mart was to provide you access to a store where you could purchase whatever you could possibly want from Japan, and gachapon is no exception. Through Japan Crate and Gacha Gacha Crate, Sugoi Mart has years of experience in the gachapon or gashapon industry. It only made sense to start offering dozens of gachapon using this experience, which ranges from your favorite anime licenses to the craziest and funniest animal figures.
At Sugoi Mart, we made the decision that 2023 would be the year in which we would experiment and create more fresh, unique products, like the brand-new Gachapon Vending Machine. You can use the gadget as often as you like by replacing the 10 capsule toys inside it. Of course, every box will be different and contain a variety of the top toys from brands like Demon Slayer, Pokémon, Sanrio, and Jujutsu Kaisen, as well as some unexpected miniature toys. This brand-new gachapon vending machine boasts a unique design, a great assortment of gachapon chosen by experts with at least ten years of expertise. But wait, there's more. This product is limited to 500 copies only so make sure to get it fast on the following link: HERE!