Without a doubt, Sailor Moon has been a very influential anime since the 90s Japanese release. This magical girl series has impacted the anime industry over the past 20 years. Now, what makes this anime more special is the release of its upcoming films in the early summer of 2023.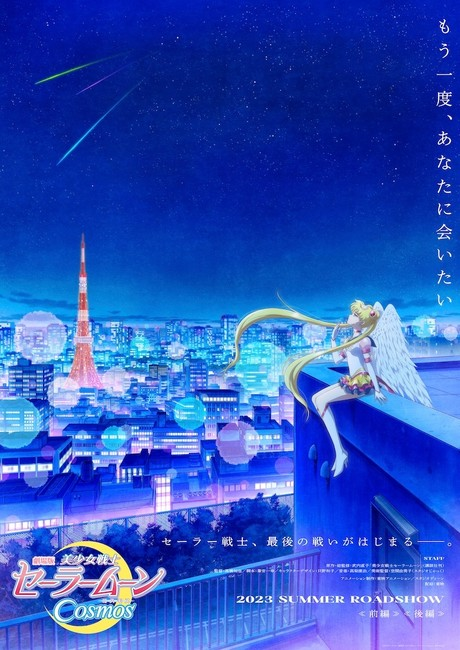 Heads up, sailor moon fandom! Sailor Moon Cosmos (Gekijōban Bishōjo Senshi Sailor Moon Cosmos) is on the way to shaking the anime world once again. If you haven't watched the trailer yet, you should catch up to feel the excitement before the movie's release. After that, you can also visit Sugoi Mart to buy our collection of Sailor Moon stuff and figuarts dolls.
What Does The Trailer Reveal about the Upcoming Pretty Guardian Sailor Moon?
Meanwhile, it was during the 30th-anniversary celebration of the said anime when the trailer premiered. During the anniversary event, voice actors from Sailor Moon joined to celebrate with the fans and the trailer of the movie. The manga's Shadow Galactica stars arc or the last chapter of the series is going to be a two-part film. Yes, you read it right. It will be a two-part movie series.
Additionally, this is probably the end of the Sailor Moon Crystal series because the movie will cover events from the last chapter of the original Sailor Moon manga.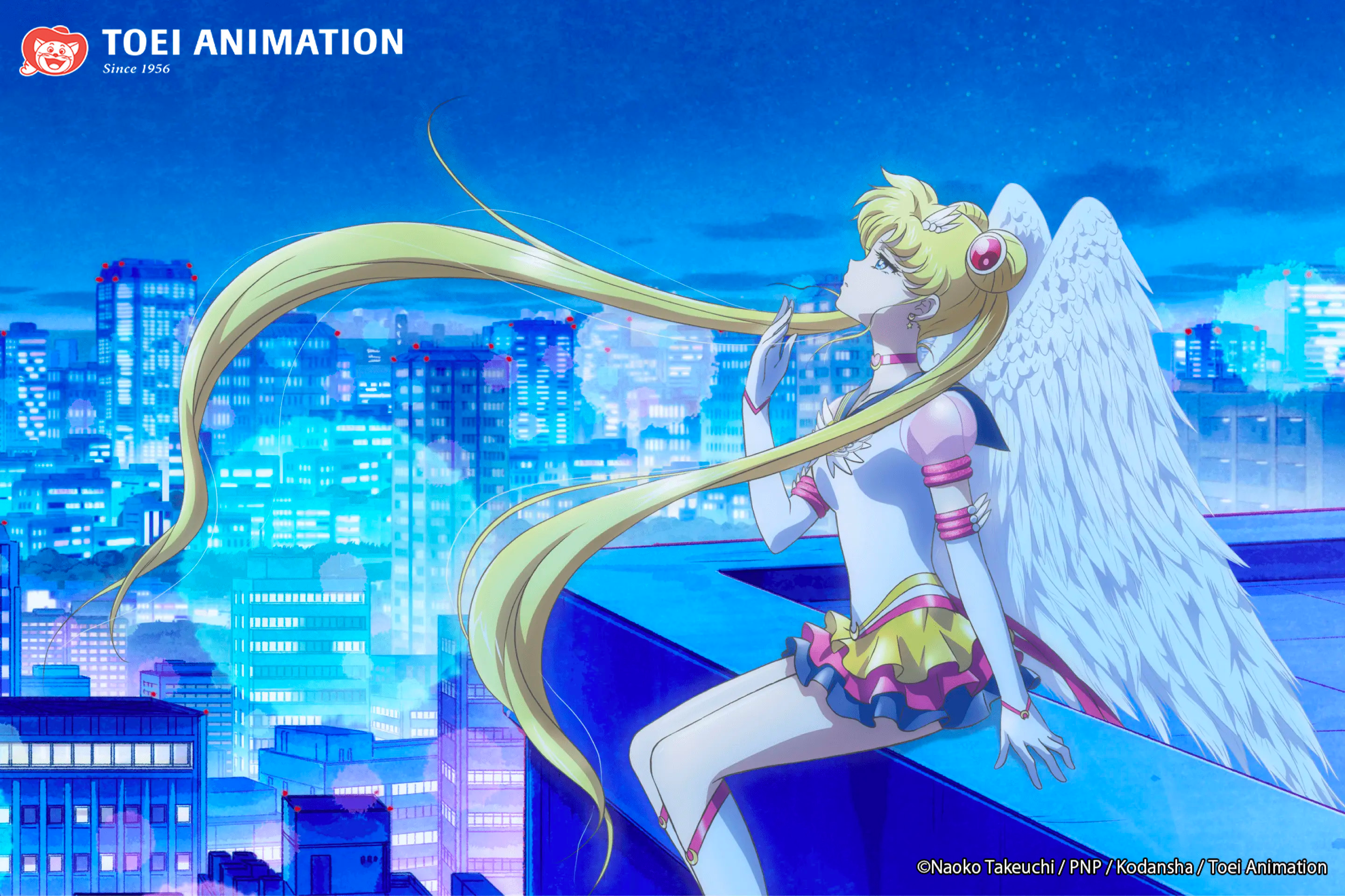 At the trailer's onset, Usagi wonders if her companions would have stayed by her side or even assisted her if she hadn't been a Sailor Guardian. She also says that because of her strength, she involves her friends in skirmishes or disagreements. In the trailer, Usagi's separation from her loved ones is depicted. In addition, Sailor Galaxia, the main enemy, makes a very brief appearance. Moreover, it also looks like the arrival of Sailor Starlights will happen as the final shot showed three shooting stars crossing the sky. Mamoru or Tuxedo mask is also briefly seen in the trailer, giving a nice looking golden crystal in one shot.
The two-part film follows the Sailor Moon Eternal two-part film, which was released in early 2021 in Japan and on Netflix on June 3 globally. The "final battle" from the original manga series, which was previously adapted as the final episode of the original Sailor Moon anime known as "Sailor Moon Sailor Stars," will be featured in Sailor Moon Cosmos. The Sailor Moon Crystal TV anime series was resumed in Eternal.
Sailor Moon Cosmos and Sailor Moon Crystal
The two films take the place of Sailor Moon Crystal's fourth season. Also, the movies follow Takeuchi's original manga's "Dead Moon" arc.
The launch of the first film was originally set for September 11, 2020, but was postponed to January 2021 due to COVID-19 spreading throughout Japan. In February 2021, the second film had its Japanese premiere. It is the first time that its movies marked a 25-year delay since the last installment of the franchise to appear in Japanese theaters.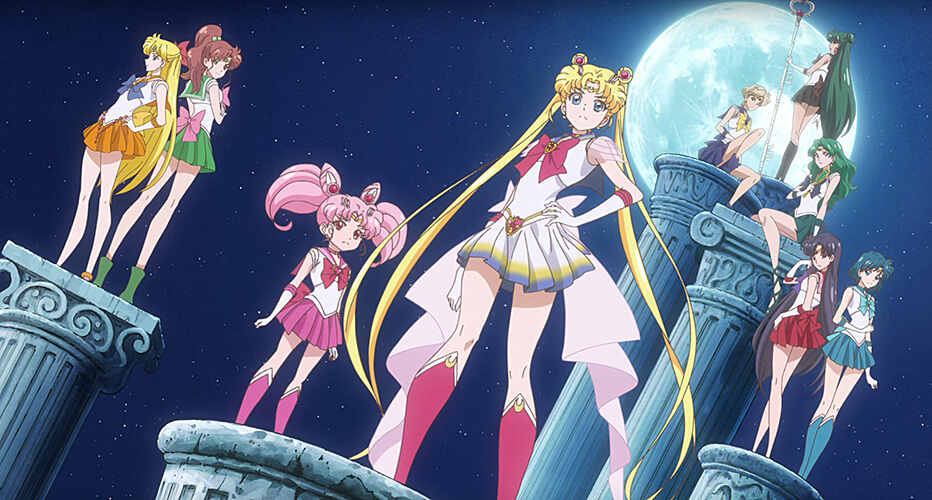 In April 2016, the third season of the Sailor Moon Crystal focused on The Death Busters arc, commonly known as the Infinity arc. Crunchyroll, Niconico, and Hulu launched the third season along with the first two seasons of the Sailor Moon Crystal.
All three seasons were released in North America via a license from Viz Media. In August 2016, the company published Sailor Moon Crystal's first season on DVD and a DVD/Blu-ray Disc combo pack. The second season followed in February 2017, and the third season was released in December 2017.
What Makes the Original Sailor Moon Anime Popular?
The popularity of Sailor Moon extends beyond the genre of shoujo. It uses a lot of shounen cliches that appeal to men. Naoko Takeuchi, the writer of Sailor Moon, admitted that she drew her inspiration from the popular Japanese television series Super Sentai. More of these facts are coming to justify why Sailor moon has become everyone's all-time favorite.
Relatable Characters
There are probably a couple of main heroines in the anime series with whom you can identify. So, here are some of your favorite main characters with their profiles that seem relatable to your aspects.
One of the main characters in the Sailor Moon manga and anime is Sailor Moon. She is the leader of the Sailor Senshi, sometimes known as Sailor Scouts in some versions. Usagi, despite having a clumsy appearance, grows up to find Crystal Tokyo and become its ruler. Sailor Moon is considerably shorter than several of her friends 4'11" tall.
You can bring a cute sailor moon into your home with Figuarts Mini: Super Sailor Moon from Sugoi Mart. Its cuteness with a size of 5.08 x 6.35 x 7.87 cm, your house would be filled with a Sailor moon ambiance.
Sailor Jupiter
Known as Makoto Kino, Sailor Jupiter is also one of the characters in the manga series Sailor Moon. Sailor Jupiter is part of the Sailor Soldiers who fight and protect the Solar System against evil. In the manga, she is the third Sailor Soldier that Usagi Tsukino discovered. She is the coordinator of the group, possessing superhuman strength, as well as powers from electricity and plants. What's most notable about her character is her strong and independent personality, as well as her striking physical feature with her unusual 5'6" height.
If Sailor Jupiter is your bias among them, get this Sailor Moon Figuarts Doll: Sailor Jupiter from Sugoi Mart and add it to your collections. It comes with ball joints, giving you the opportunity to move it to your favorite sailor scout pose. Moreover, it's giving this nostalgic vibe because the styling and image are from the 90s anime Sailor Moon. The packaging includes the main body, interchangeable parts, and a special pedestal set.
SAilor venus
Sailor Venus, also known as Minako Aino is the fourth soldier discovered by Usagi, even though she was the first ever Soldier that awakened her powers. Moreover, Sailor Venus was awakened by the white cat Artemis where she was instructed to become a beautiful warrior. Just like the planet Venus, her powers include everything associated with beauty, love, light, and golden material metal. She wanted to become a famous idol in the manga series, but in the live-action series, her character portrayed a well-known celebrity.
Sailor Mercury, or the alternate identity of Ami Mizuno, is also a member of Sailor Guardians. She is a teenage Japanese schoolgirl the first Sailor Guardian discovered by Sailor Moon. Moreover, she possesses a high intellectual ability and uses supercomputers to collect useful information for battles. Hence, Sailor Mercury is the brain of the group and her powers are associated with water and ice.
Rei Hino, known as Sailor Mars is the second Solar Soldier that got discovered. She possesses powers associated with fire, psychic clairvoyance, and Ofuda charm. In the manga series, Sailor Mars is known to have a cold and aloof character, while in the manga adaptation, her character drastically changed and became stubborn.
Learn more about the o
Sailor Moon Collections by Sugoi Mart
Meanwhile, before you are reunited with characters from Senshi Sailor Moon Cosmos and your favorite other sailor guardians, check out these amazing and cute Sailor Moon collections by Sugoi Mart. You may want to add some to your collections while waiting for D-Day!
Sailor Moon Moon Stick Clothes Roller
Level up your clothes roller with this cute Sailor Moon Stick Clothes Roller. Not only this is usable for everyday use, this is also giving you a satisfaction if you're an avid fan of Sailor Moon.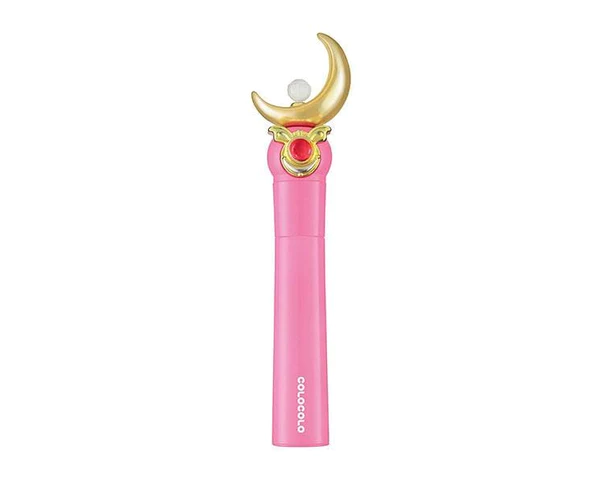 Sailor Moon Eternal Paper Theater: Sailor Guardians (V1)
Get thisSailor Moon Eternal Paper Theater and create your own paper theater. It comes with Sailor Moon Ethernal-themed version 1, depicting the new generation of Sailor Guardians from Sailor Moon Eternal 2021 film.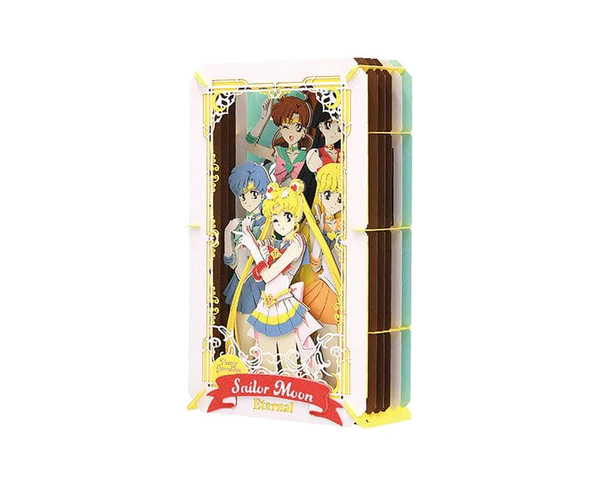 Pet Sailor Outfit (S)
Time to dress up your furbabies with this Pet Sailor Outfit. This uniform sailor costume for small pets are made of polyester, perfect for your cute pets!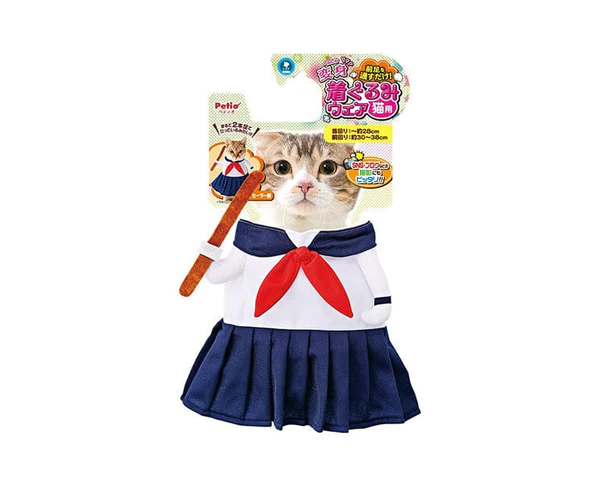 Sailor Moon Makeup Brush Set (8pcs)
If you love make up and a fan of Sailor Moon, then this is the perfect set for you! The Sailor Moon-designed makeup brush set includes power brush, angled cheek brush, flat foundation brush, concealer brush, lip brush, short shader brush, eyelash/eyebrow comb, and angled eyebrow brush.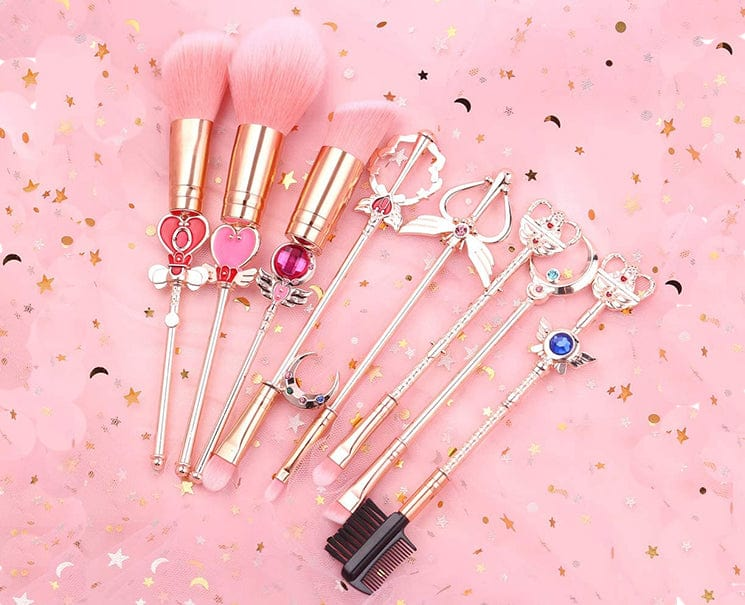 Sailor Moon Figuarts Doll: Sailor Saturn
Catch your favorite Sailor Moon Saturn with doll figure from S.H Figuarts Japan. It also comes with ball joints so you can move it into your favorite sailor scout pose.
The Bottomline
Sailor Moon is indeed one of the all-time favorite animes of all generations, especially the 90s. It's still a couple of months before the release of Sailor Moon Cosmos, but the hype and excitment of the fans are no wonder loud. Even though it got postponoed for many times, it will finally be released to reconnect with the fans all over the world.
While waiting for its release, you can grab some Sailor Moon-inspired stuff at Sugoi Mart. Visit our website and shop now!