The long wait is over for the Nintendo players of the famous Pokémon RPG series. Pokémon Scarlet and Violet feature exciting changes, especially for the Gen 9 Pokémon. Game Freak Inc. will definitely bring you to high levels of Nintendo switch game experience.
Everything you need to know about Pokémon Scarlet and Violet as the long-running RPG series is here. Fun facts are ahead that stir more excitement about this upcoming Nintendo game. Sit back, relax, and shop your favorite snacks like the Pokémon Noodle Potato Butter Salt Sauce and Pokemon Excavation Chocolate from Sugoi Mart because we are bringing you adventures of fun facts about the new Pokémon Scarlet and Violet.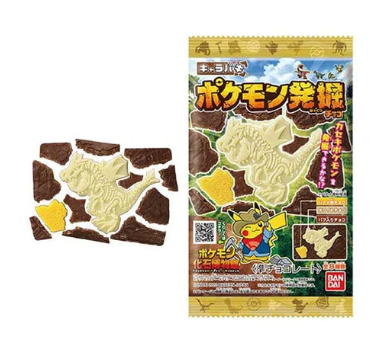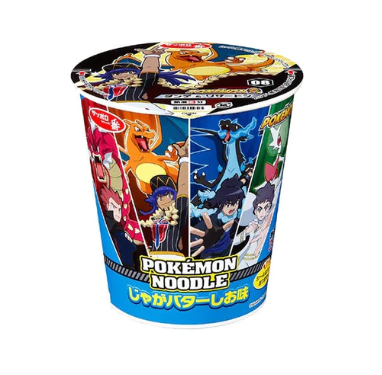 Pokémon Scarlet and Violet Release Date
Nintendo has now stated that Pokémon Scarlet and Violet are scheduled to release on November 18, 2022. To keep track of the date before the launch, consider Pokemon 2022 Calendar so that you won't miss anything as the calendar's unique design will remind you of the game. The trailer videos left the viewers in amazement because of the changes and experiences coming. Meanwhile, Legends: Arceus was launched this year prior to the release of the new Pokémon series. If you have already started the journey in this game, level up more of your experience with the Pokémon Legends Arceus: Card Carrying Case from Sugoi Mart.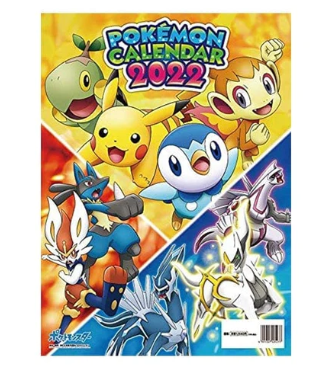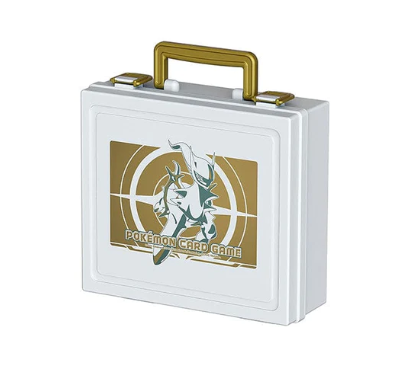 The Setting of the Pokémon Game
The new games will surely take place in never-before-seen settings and different locations. Visit and discover the region of Paldea, which appears to be modeled on the actual Iberian Peninsula in southwest Europe, a region that includes Spain and Portugal, is where the forthcoming Pokémon games are set.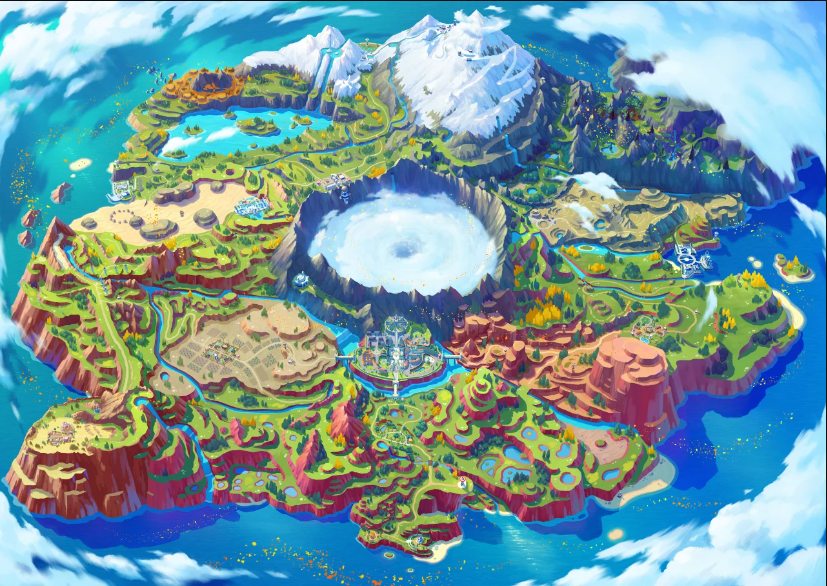 The Pokémon Company claims the franchise will take a "new evolutionary stride, allowing you to visit freely the details of the open environment" with Pokémon Scarlet & Pokémon Violet.
You will have an extraordinary peek at some of the locations you'll get to explore in the game, and the Paldea region is home to various exciting character and site.
Other areas of the Pokémon games have also drawn inspiration like French, Spanish, and German site. For instance, the Unova and Alola regions are drawn in the USA and Kalos after France.
The Gameplay
Pokémon Scarlet and Violet Nintendo games feature their most significant transformation: the open world RPG. Players have the freedom to explore the virtual world based on their choice. This is very different from earlier games, where you could only explore the globe based on where you were in the story. This is very similar to the latest Pokémon spinoff game, Pokémon Legends: Arceus.
In addition, Pokémon Scarlet and Violet will let up to four additional players join you on your adventures. According to the website, "explore various locations of the region in these games with other players." Despite the changes coming in the game journey, the games will still include beloved Pokémon series gameplay elements like trading, battling, and catching Pokémon.
Open World Region from the Pokémon Company
The Pokémon Company revealed that Generation IX would be "the first open-world RPGs in the Series," allowing players to "experience a new style of adventure, with a world that is free to explore at your leisure. You will travel to improve your skills as a Pokémon Trainer. You will meet a variety of people and Pokémon, and adventure in the world of Pokémon the way you want to.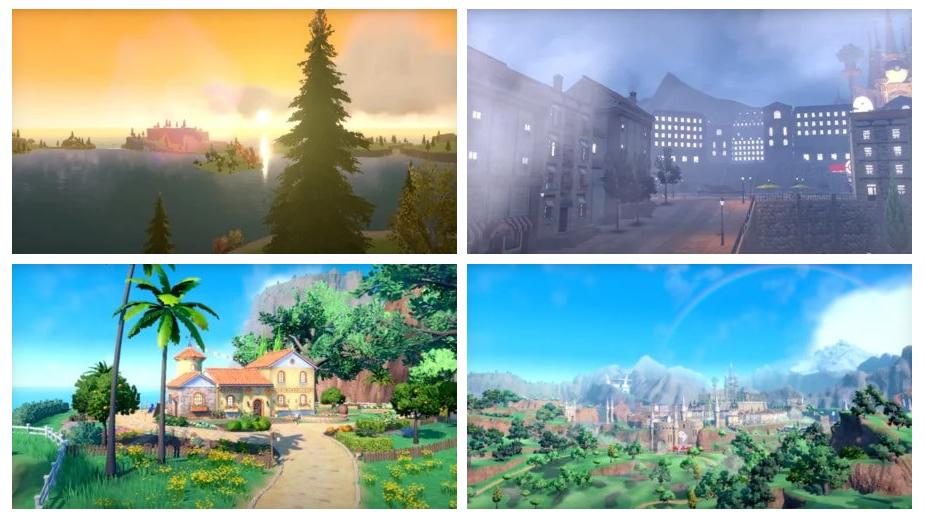 You will also have a mini-map on the screen while exploring the Paldea region because of the open-world maps, which should help track down specific Pokémon on the field.
The New Pokémon and Characters
Changes in the game also include new characters. You will make new friends like Nemona and various professors who are different for each game. You can also edit the characters according to your taste. Playing Pokémon Scarlet will introduce you to Professor Sada. Professor Turo will be in Pokémon Violet. According to the game website, "each is conducting a study into specific lore passed down in the region."
Pokémon Scarlet and Violet introduce new species and mega evolution, too. You can select from Sprigatito, a grass cat Pokémon, Fuecoco, a fire crocodile Pokémon, and Quaxly, a water duckling Pokémon, as your starter Pokémon. Train Pokémon and unleash the strength that you desire for them.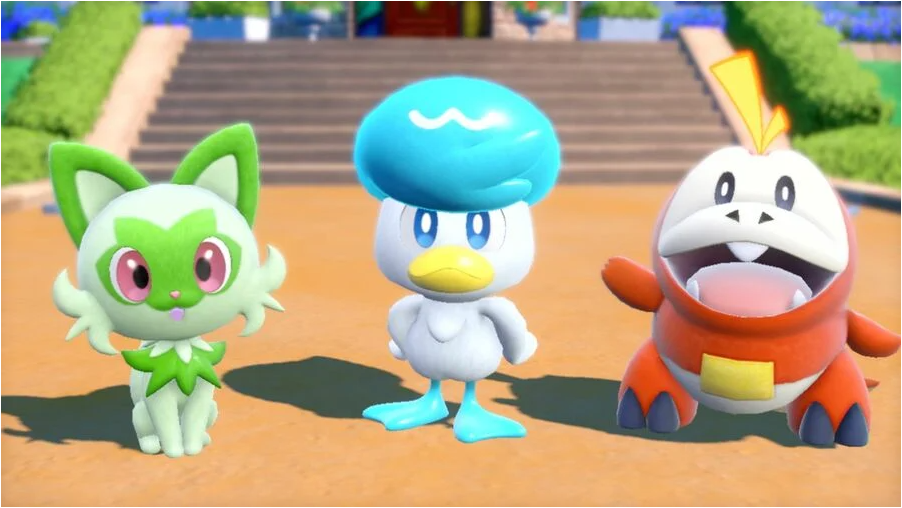 Of course, the gameplay also introduces two new legendary Pokémon: Miraidon and Koraidon. A few additional new Pokémon are also in the play, including the electric type Pawmi, the normal type Lechonk, and the grass and normal type Smoliv.
Here are more of the new Pokémon species in the game that you should know.
Armarouge
Armarouge, a Pokémon exclusive to Pokémon Scarlet, is a brave warrior Pokémon who supports fair combat. It has the ability to learn a new move called Armor Cannon, which launches a strong strike but also depletes its Special Defense and Defense numbers.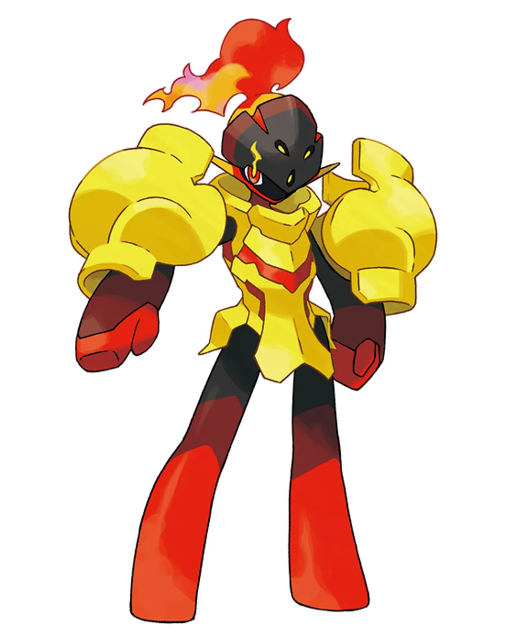 Ceruledge
Ceruledge, a wild Pokémon found only in Pokémon Violet, would use stealth attacks if necessary to win a battle. It has special power that damages and regenerates HP with its assault known as the Bitter Blade.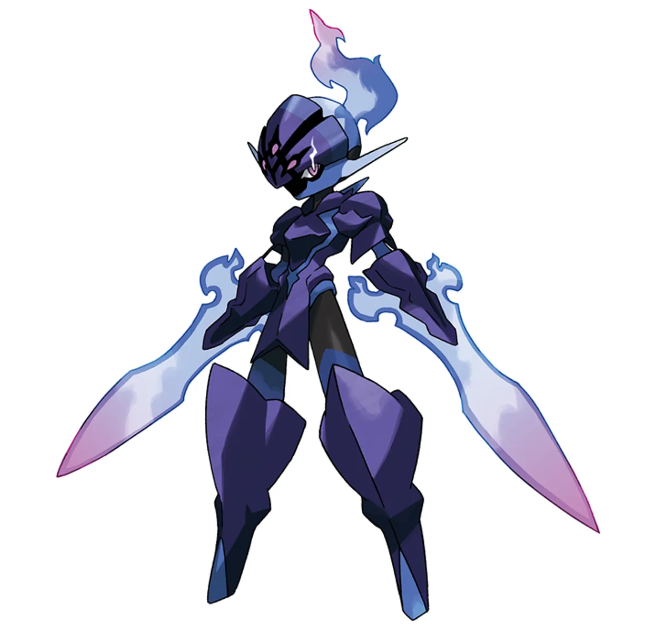 Farigiraf
In the Paldea region, Girafarig can develop into the new Pokémon Farigiraf. The head-on its body and the head on its tail merge after it evolves, enhancing its psychic abilities.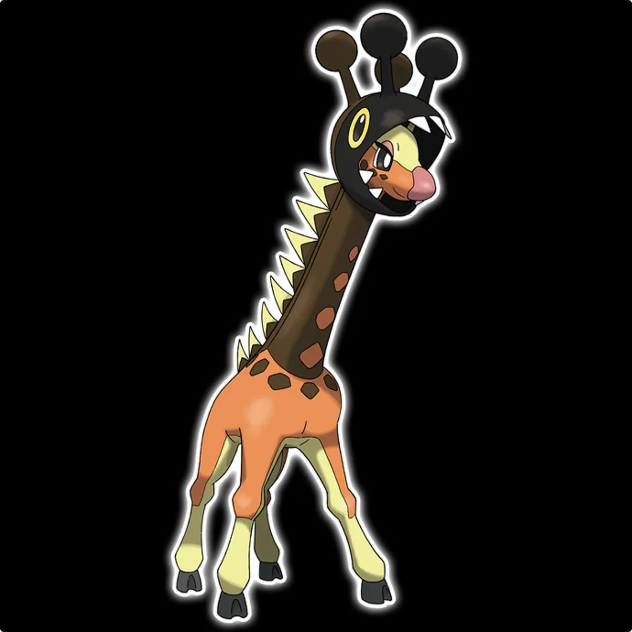 Wiglett
Wiglett is an entirely separate species of Pokémon, despite looking a lot like Diglett. It can bury itself in the sand to hide from other Pokémon and lives close to the water.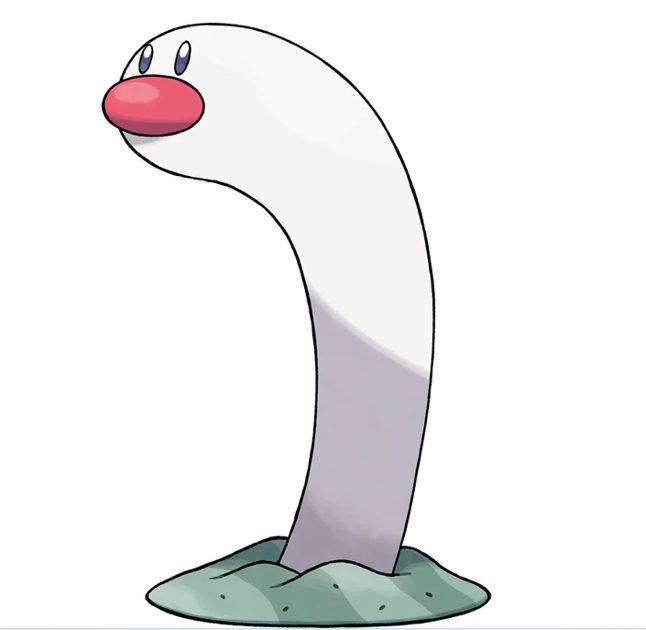 More New Features Coming
Terastal Phenomenon Pokémon
The Terastal Phenomenon is a distinctive mechanic seen in Generation IX. Pokémon all across the Paldea region can change into brilliant, gem-like creatures. Depending on the Pokémon's Tera type, it will also receive a huge diamond or crown on its head. In the wild, Pokémon terastallizes and are found by stumbling upon a glittering, glowing Pokémon and approaching it.
Tera Raid Battles
Tera Raid Battles are situations where you partner up with three other trainers to take on Terastallized Pokémon within a set amount of time, much like Dynamax Raid Battles in Pokémon Sword & Shield. Additionally, the games will have an auto battle feature known as "Let's Go!" It allows users to dispatch a Pokémon into the outside world to automatically gather items and engage in combat with wild Pokémon. This could greatly improve the efficiency of exploring Paldea compared to traveling the worlds of previous Pokémon games and eliminate the tiresome grind of facing endless starting mobs.
Team Star
Team Star, the evil organization, resembles a rival school gang more than a sinister organization because its members don't want to follow the rules. There is a little more to Team Star than other teams, though we'll have to wait and see if that is the case.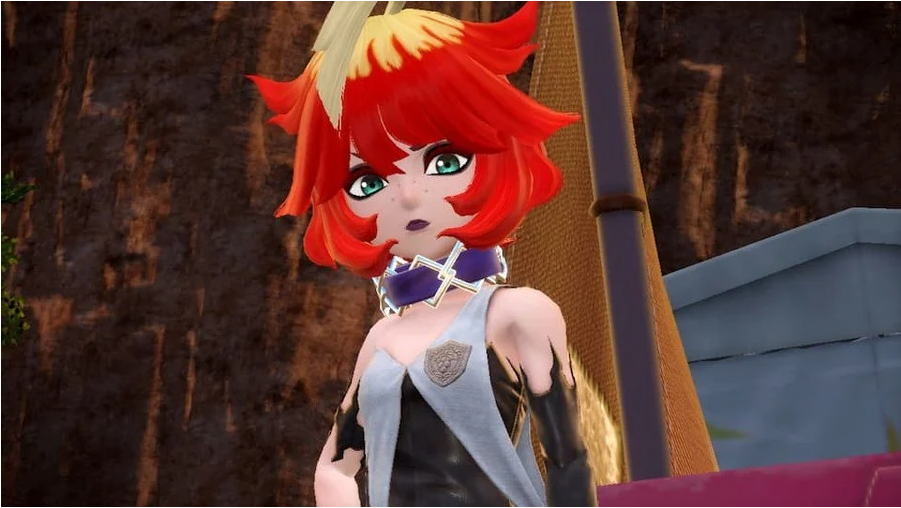 The term Team Star refers to several lesser teams with bases strewn throughout the area. One of the bosses, Mela, leader of the Schedar Squad and a member of the Fire Crew, has already been introduced to us.
The New Pokemon Game in Your Nintendo switch
Do not forget that Japan Crate is with you along the journey to this game. Let's say, we offer you a A Nintendo Switch grip controller called Pokemon Arceus: Switch Grip Controller. With the help of our controller, you may easily carry your Nintendo switch while playing. Even if you play for a long time, you can control it steadily without feeling tired because it fits tightly in your hand.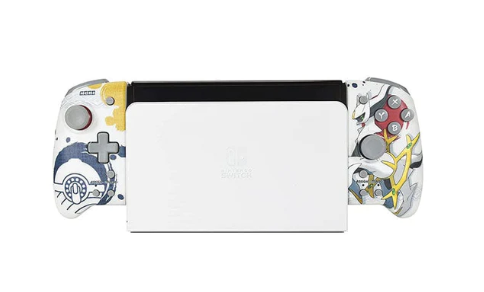 Pokémon Scarlet and Violet are the first main-series open-world games, marking a significant turning point in the history. Like most Pokémon games, they're made to appeal to devoted fans and series novices. These two games are exciting because they add many unique features and excitement to the Pokémon series.