Are you a fan of Japanese snacks, candies, and drinks? If so, you've come to the right place! Sugoi Mart is your one-stop shop for authentic Japanese things, including the ever-popular sports drink Pocari Sweat. As an expert in SEO and Japanese goods for over ten years, we'll dive into the world of Pocari Sweat and discover what makes it a must-have for athletes and fitness enthusiasts alike. So, let's get started and learn more about this refreshing Japanese beverage.
What is Pocari Sweat?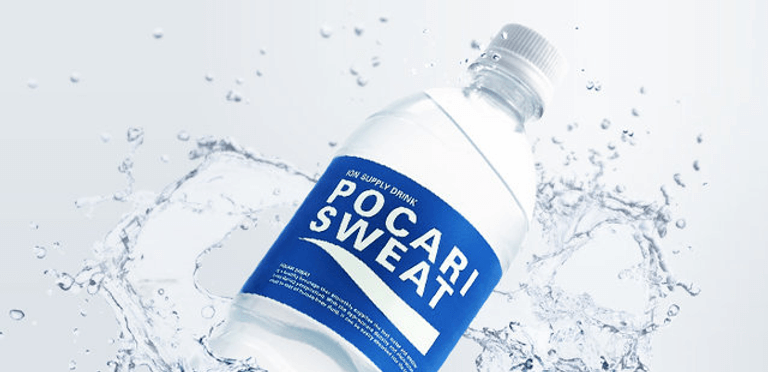 Pocari Sweat is a highly popular Japanese sports drink that was first introduced by Otsuka Pharmaceutical Co., Ltd. in 1980. Pocari Sweat has become a staple for athletes and fitness enthusiasts in Japan and beyond because of its distinctive taste and exceptional ability to replenish lost electrolytes during physical exertion. This isotonic beverage is formulated with a well-balanced mix of ions, such as sodium, potassium, calcium, and magnesium, along with carbohydrates that work together to help the body stay hydrated, sustain energy levels, and maintain peak performance during various activities.
The unique formula of Pocari Sweat is designed to closely resemble the natural composition of human body fluids, allowing it to be rapidly absorbed and utilized by the body. This swift absorption aids in quickly restoring electrolytes and fluids lost through perspiration, ensuring optimal hydration and significantly reducing the risk of muscle cramps and fatigue. In addition, Pocari Sweat has a lower sugar content compared to many other sports drinks on the market, providing just the right amount of carbohydrates to fuel the body without causing a sudden drop in energy levels or a sugar crash.
Over the years, Pocari Sweat has gained widespread recognition and appreciation for its effective hydration properties and has become an integral part of the active lifestyle culture in Japan. The drink's popularity has also spread to other parts of the world, where people from various backgrounds and fitness levels have come to rely on Pocari Sweat to keep them hydrated and energized during workouts, sports events, or other physically demanding activities. With its one-of-a-kind taste and scientifically-backed formula, Pocari Sweat has truly established itself as a must-have sports drink for those seeking to maintain proper hydration and support their overall performance.
The Science Behind Pocari Sweat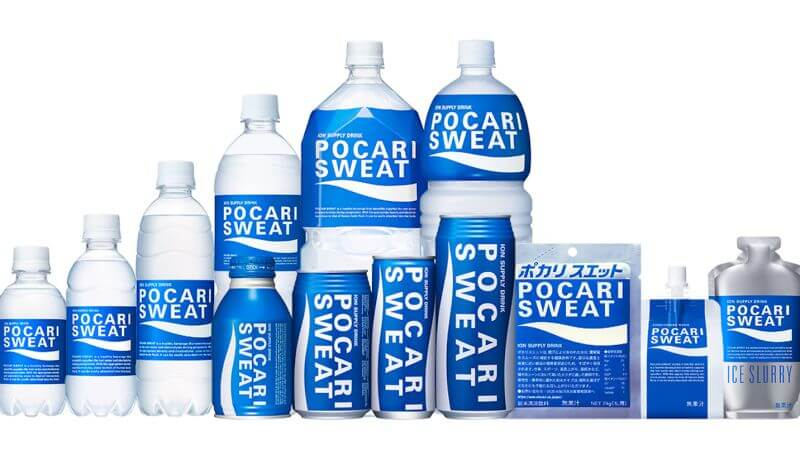 Pocari Sweat has gained immense popularity as an effective sports drink due to the scientific research and development that has gone into creating its unique formula that includes potassium chloride, sodium chloride, magnesium chloride, citric acid, calcium lactate, magnesium carbonate, high fructose corn syrup, mild grapefruit flavor, and many more minerals. To fully appreciate the science behind Pocari Sweat, it's essential to understand the key components that contribute to its exceptional hydration properties and overall effectiveness during physical activities.
Isotonic Solution and Ion Supply Formula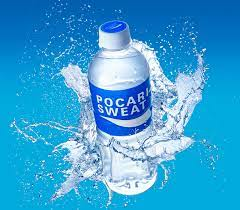 The primary aspect that sets Pocari Sweat apart from other sports drinks is its isotonic solution and ion supply formula. The term "isotonic" refers to a solution with a similar concentration of dissolved particles as human body fluids, such as blood plasma, Sweat, and cells. Pocari Sweat is designed to closely resemble the natural composition of these fluids, ensuring rapid absorption and utilization by the body.
The ion supply formula in Pocari Sweat consists of a balanced blend of essential electrolytes, including sodium, potassium, calcium, and magnesium. These ions play a crucial role in regulating various bodily functions, such as muscle contraction, nerve signaling, and fluid balance. During physical activities, these electrolytes are lost through Sweat, leading to a decline in performance and an increased risk of dehydration, muscle cramps, and fatigue.
Rapid Rehydration and Electrolyte Replacement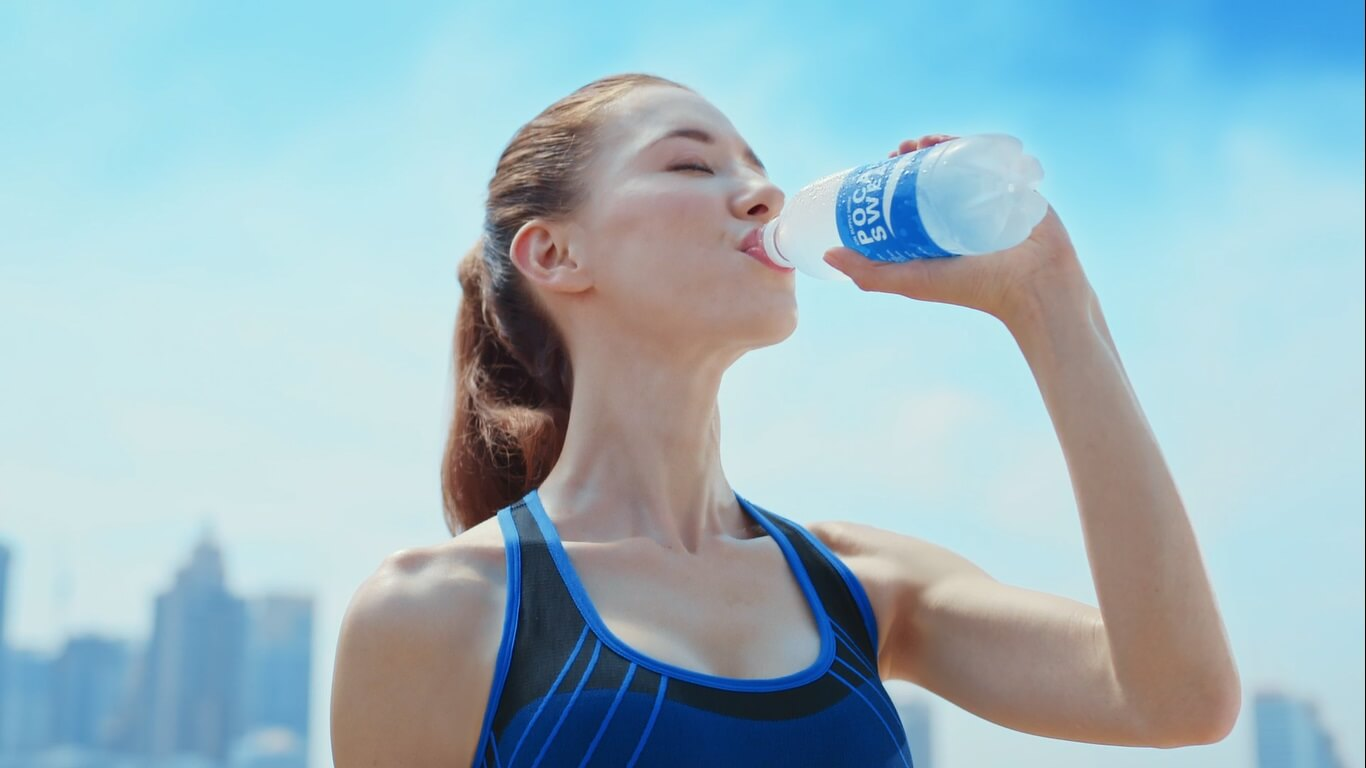 Pocari Sweat's isotonic nature and ion supply formula provides rapid rehydration and electrolyte replacement to the body. When consumed during or after physical activities, Pocari Sweat quickly replenishes lost fluids and electrolytes, helping to maintain proper hydration levels, reduce the risk of dehydration-related issues, and improve overall performance.
The rapid absorption of electrolytes is particularly important for athletes and fitness enthusiasts, as it helps prevent muscle cramps and fatigue that may result from an electrolyte imbalance. Moreover, the balanced combination of ions in Pocari Sweat helps to support essential bodily functions and maintain fluid balance throughout the body.
Carbohydrate Content for Sustained Energy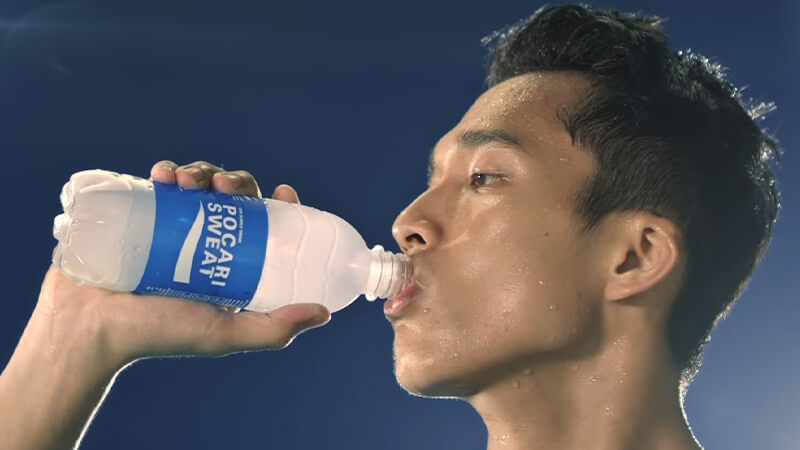 Pocari Sweat also contains carbohydrates in the form of glucose and other sugars, which serve as a source of energy for the body during physical activities. The carefully measured carbohydrate content in Pocari Sweat provides enough fuel to maintain energy levels and natural fluid balance without causing a sugar crash or contributing to excessive caloric intake.
The inclusion of carbohydrates in Pocari Sweat ensures that the body has a readily available energy source to power through workouts, sports events, or other physically demanding activities. This further enhances the drink's effectiveness as a go-to sports beverage for individuals looking to optimize their performance and maintain a healthy, active lifestyle.
In conclusion, the science behind Pocari Sweat can be attributed to its carefully designed isotonic solution, ion supply formula, and carbohydrate content. These components work in synergy to deliver rapid rehydration, electrolyte replacement, and sustained energy, making Pocari Sweat an exceptional sports drink choice for athletes and fitness enthusiasts alike.
Pocari Sweat's Impact on Japanese Sports Culture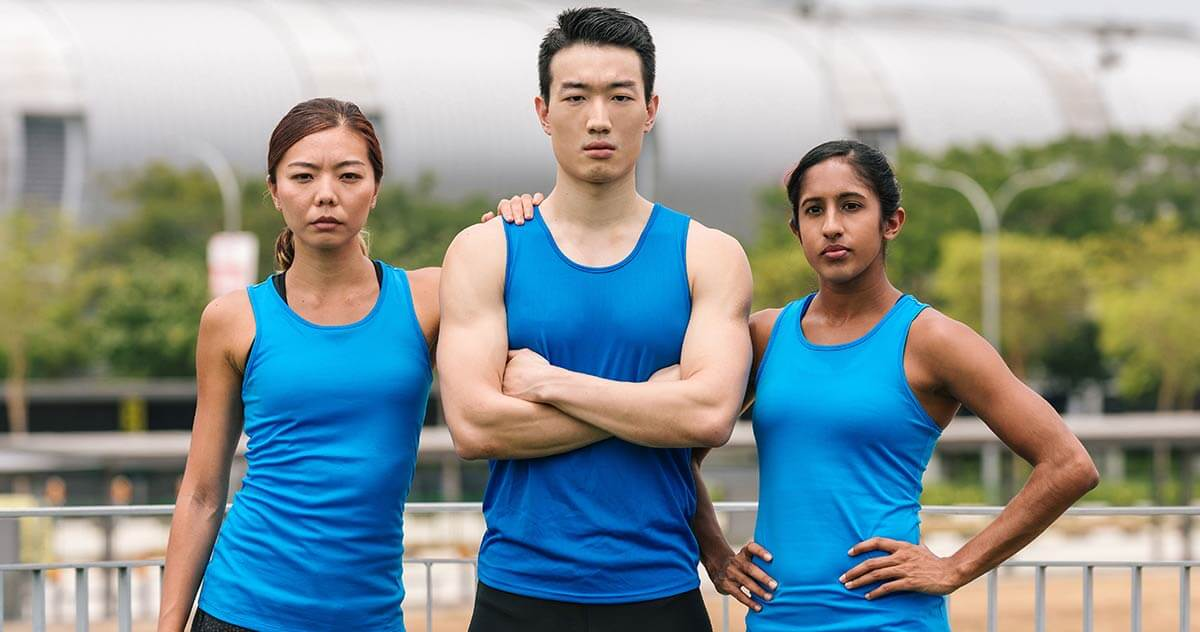 Since its introduction in 1980, Pocari Sweat has become an integral part of Japanese sports culture, resonating with both professional athletes and casual fitness enthusiasts. The sports drink's effectiveness in providing rapid hydration, electrolyte replacement, and sustained energy has earned it a loyal following, making it a staple in the world of sports and fitness in Japan. Here's how Pocari Sweat has made a significant impact on Japanese sports culture:
Sponsorship and Support of Sporting Events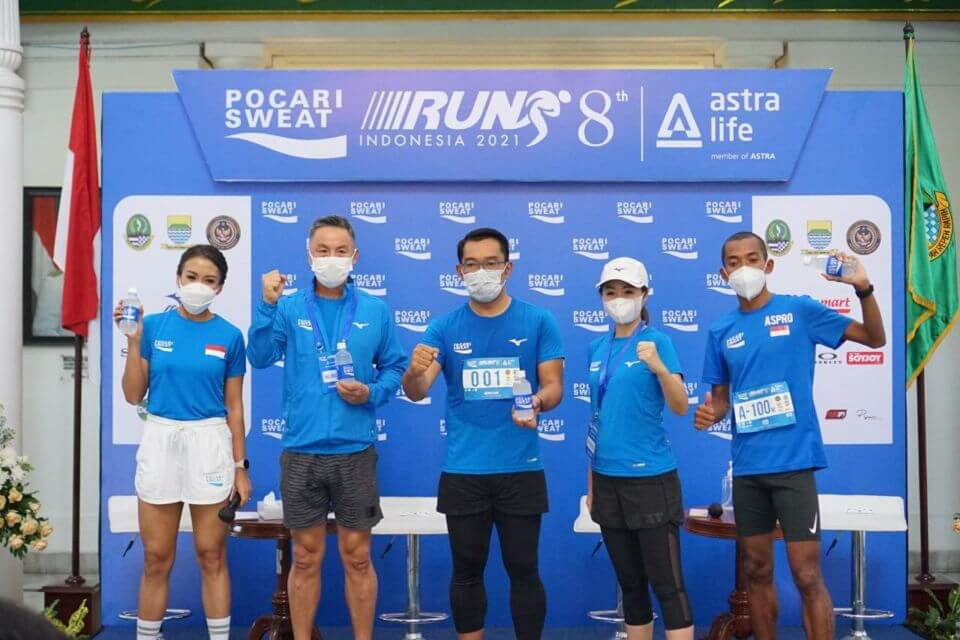 Pocari Sweat actively supports various sporting events in Japan, including marathons, soccer matches, baseball games, and high school sports competitions. By sponsoring these events, the brand demonstrates its commitment to promoting a healthy and active lifestyle and fostering a sense of camaraderie among athletes and sports enthusiasts.
The presence of Pocari Sweat at these events not only provides athletes with a reliable source of hydration and energy but also reinforces the drink's association with peak athletic performance. This strong connection with sports culture has helped solidify Pocari Sweat's status as the go-to drink for active individuals in Japan.
Endorsements by Professional Athletes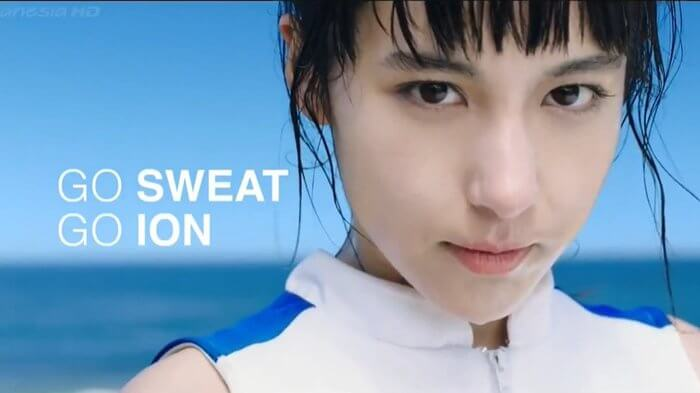 Pocari Sweat has been endorsed by numerous professional athletes who vouch for the drink's effectiveness in supporting their performance and recovery. These endorsements further boost the drink's credibility as a reliable source of hydration and energy, making it an essential part of many athletes' training routines and competitive events.
The drink's popularity among professional athletes also influences the broader sports culture, as aspiring athletes and casual fitness enthusiasts alike turn to Pocari Sweat as a trusted source of hydration and fuel for their workouts and sports activities.
Educational Initiatives on Hydration and Health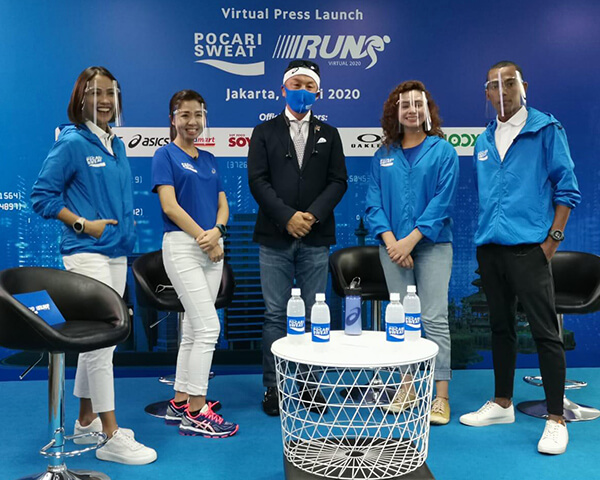 Pocari Sweat has also taken an active role in educating the public about the importance of proper hydration and its impact on athletic performance and overall health. Through various campaigns, educational materials, and seminars, the brand has worked to raise awareness about the benefits of maintaining proper hydration levels during physical activities.
These educational initiatives have helped instill a culture of health and wellness among the Japanese population, emphasizing the role of hydration in maintaining peak performance and preventing health issues related to dehydration and electrolyte imbalances.
Integration into Everyday Life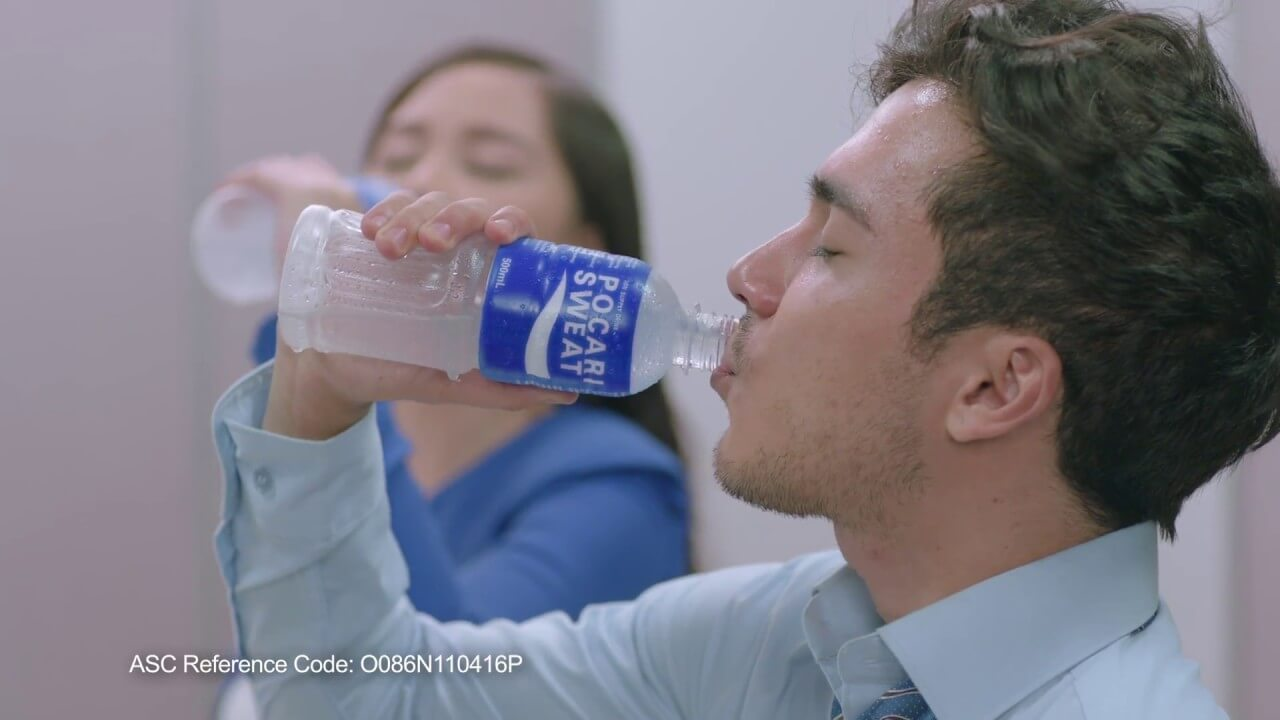 Beyond its presence in professional sports and fitness communities, Pocari Sweat has become a part of everyday life for many people in Japan. Whether it's a quick pick-me-up after a workout session, a hydration solution during a hot summer day, or a convenient drink to keep at hand during a busy day, Pocari Sweat has found a place in the daily lives of countless individuals.
This widespread integration of Pocari Sweat into everyday life further underscores its impact on Japanese sports culture and solidifies its position as a trusted source of hydration and energy for people with active lifestyles.
In summary, Pocari Sweat's impact on Japanese sports culture is evident in its widespread presence at sporting events, endorsements from professional athletes, educational initiatives, and integration into everyday life. Its role as a reliable source of hydration and energy has made it a staple for athletes and fitness enthusiasts in Japan, fostering a culture of health, wellness, and peak performance.
Pocari Sweat in Pop Culture
Pocari Sweat's popularity extends beyond the realm of sports and fitness, as it has also become a recognizable symbol in Japanese pop culture. Its widespread presence in various forms of media and entertainment has helped solidify the brand's reputation and made it synonymous with modern Japanese life. Here's how Pocari Sweat has made a splash in pop culture:
Anime and Manga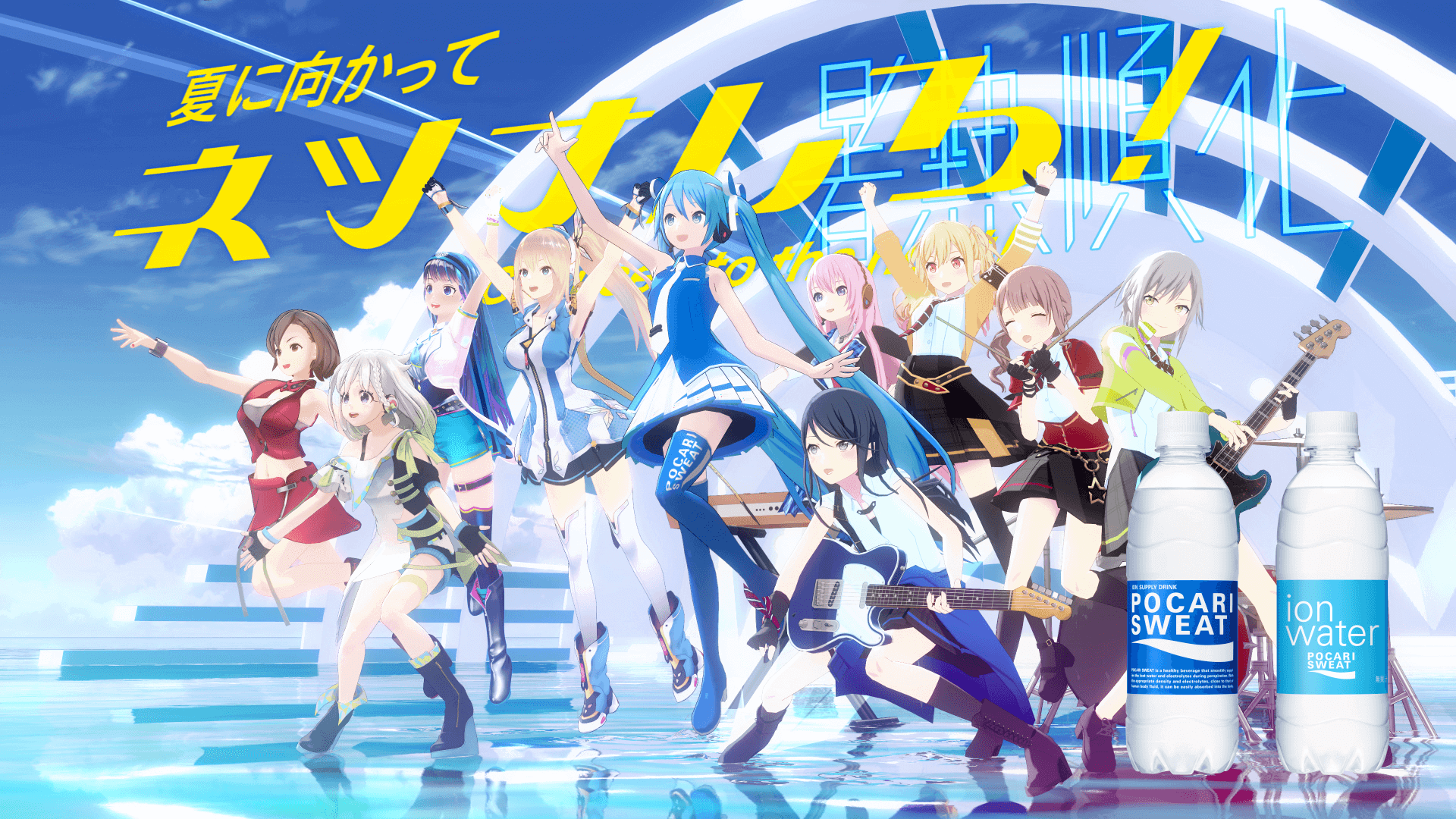 Pocari Sweat has found its way into the world of anime and manga, with many characters consuming the drink to stay hydrated and energized during intense physical activities or everyday adventures. This representation in popular media has reinforced the brand's image as a vital part of Japanese culture, resonating with audiences who can relate to the characters' need for refreshing and effective sports drinking water.
By appearing in various anime and manga series, Pocari Sweat has successfully tapped into a massive fan base, further boosting its popularity both in Japan and abroad. Fans of these series often associate the health drink with their favorite characters, creating a strong emotional connection and increasing the likelihood of them choosing Pocari Sweat as their preferred sports drink.
Television and Movies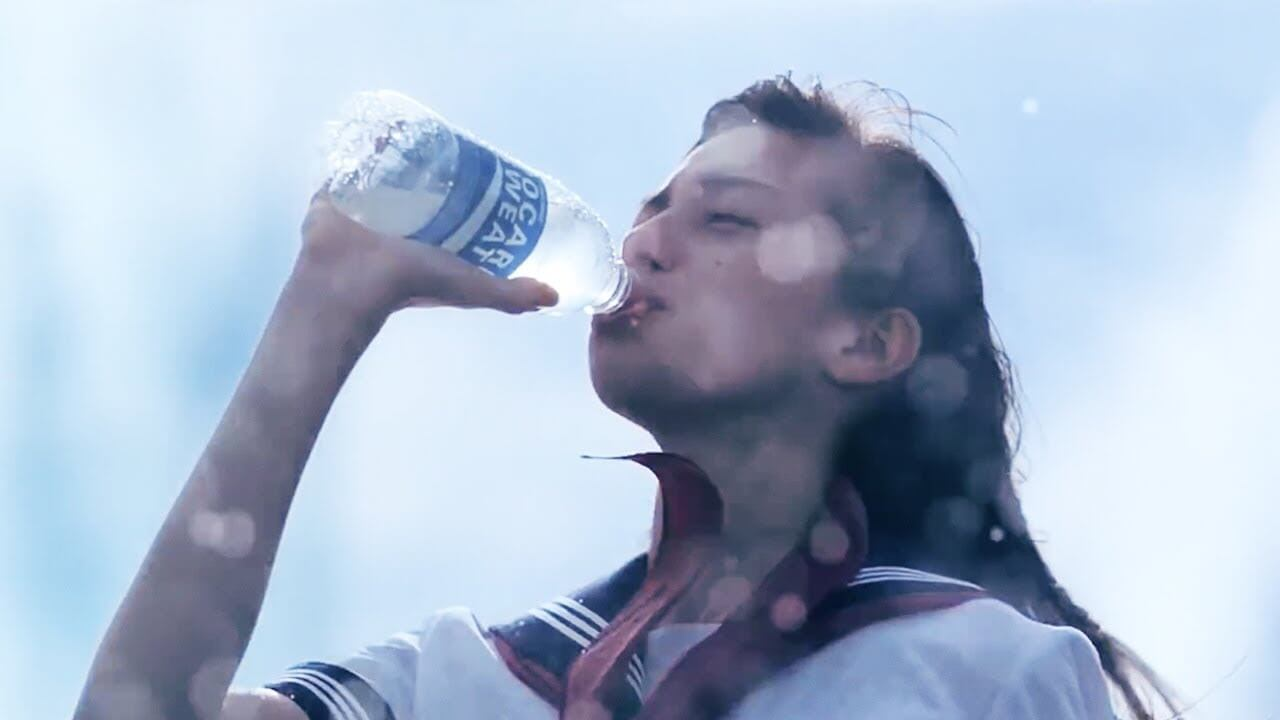 Pocari Sweat has also made appearances in Japanese television shows and movies, often serving as a prop or product placement to reflect the daily lives of the characters. By integrating Pocari Sweat into these popular forms of entertainment, the brand has effectively positioned itself as a familiar and relatable aspect of contemporary Japanese culture.
This presence in television and movies helps to increase brand visibility and further solidify Pocari Sweat's status as a symbol of modern Japanese life. It also exposes the brand to a wider audience, expanding its reach beyond sports enthusiasts to include casual viewers who may become potential consumers.
Celebrity Endorsements and Advertising Campaigns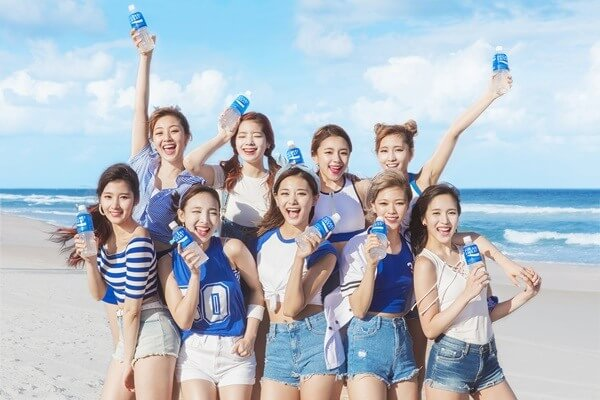 Pocari Sweat has also enlisted the help of celebrities, including popular actors, musicians, and models, to promote the brand through advertising campaigns and endorsements. These celebrity associations lend an air of prestige to the brand, and their fans often become more inclined to try Pocari Sweat due to their admiration for these famous figures.
By leveraging the power of celebrity influence, Pocari Sweat has managed to strengthen its image in popular culture and appeal to a broader demographic, further expanding its reach and solidifying its status as a recognizable symbol of Japanese life.
Social Media and Internet Culture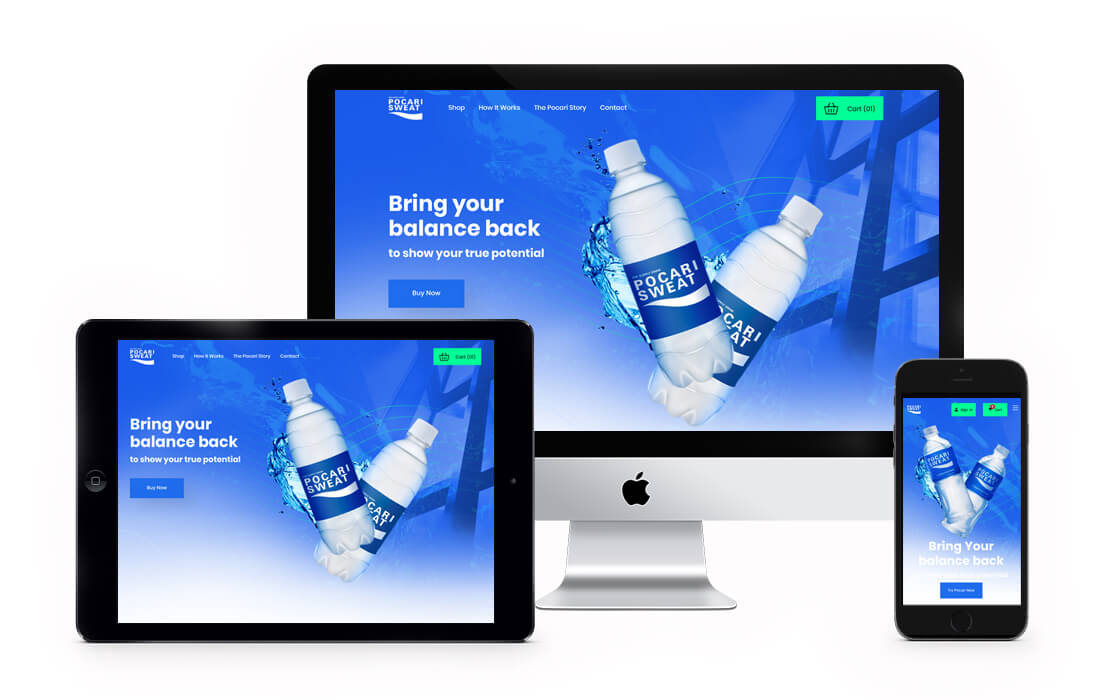 Pocari Sweat has also made a significant impact on social media and internet culture, with fans often sharing their love for the drink through posts, memes, and discussions. By embracing these online platforms, the brand has successfully connected with younger generations, who often play a vital role in shaping and spreading pop culture trends.
This online presence has allowed Pocari Sweat to engage with fans, create a sense of community, and build brand loyalty, further solidifying its position in popular culture and ensuring its continued success.
In conclusion, Pocari Sweat's presence in pop culture has played a significant role in the brand's success, making it a symbol of modern Japanese life. By appearing in anime, manga, television, and movies and leveraging celebrity endorsements and social media platforms, Pocari Sweat has successfully tapped into various aspects of pop culture, appealing to a wide range of audiences and maintaining its position as a beloved sports drink in Japan and beyond.
How to Enjoy Pocari Sweat
Pocari Sweat is available in various forms, including ready-to-drink bottles, cans, and even powdered sachets that can be mixed with water. You can enjoy this thirst-quenching beverage at any time, but it's particularly beneficial during and after intense physical activity. So, whether you're hitting the gym, going for a jog, or participating in a high-energy dance class, Pocari Sweat is the perfect companion to help you stay hydrated and energized throughout.
Where to Buy Pocari Sweat
Ready to experience the refreshing taste and hydration benefits of Pocari Sweat for yourself? Look no further than Sugoi Mart! As your trusted source for all things Japanese, we're proud to offer a wide selection of Pocari Sweat products to suit your needs. Simply visit our online store and browse our extensive collection of Japanese snacks, candies, energy drinks, anime, manga, and sports culture items to find the perfect Pocari Sweat product for you.
Sugoi Mart Pocari Sweat Collection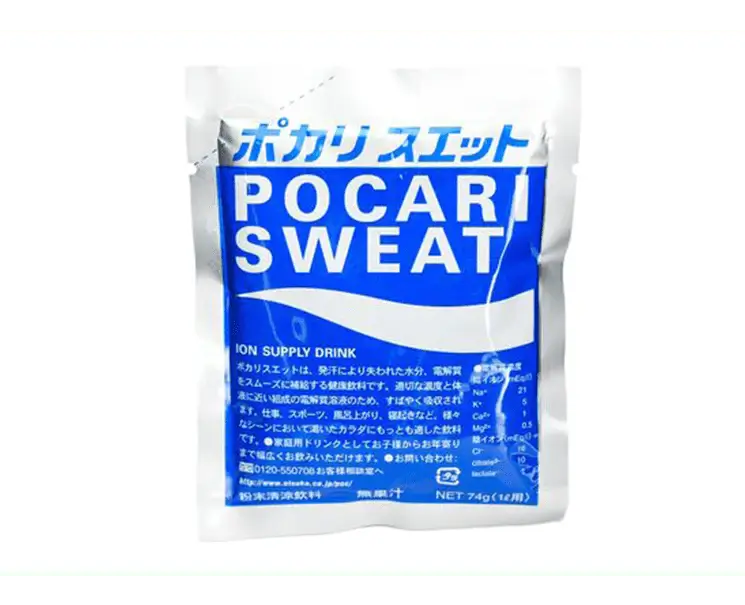 The popular Japanese hydration drink, Pocari Sweat, is now available in powder form, making it convenient to mix at home or bring with you wherever you go. Our Pocari Sweat powder includes a blend that is superior to drinking water alone for replenishing the body and is backed by science and years of research.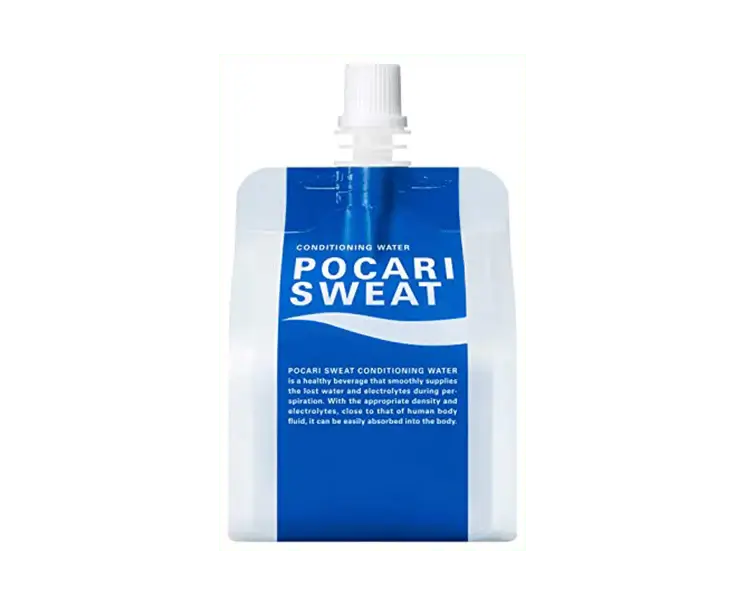 The jelly-like structure of Pocari Sweat Jelly enables you to "eat" and rehydrate at the same time. Its jelly-like texture gives it a cool sensation, sweetness, and mobility so that you can rehydrate it whenever you want. Due to the high temperature and freezing, the texture may alter, or the water may separate. Please be warned that the contents of the packaging may pop out when you open it. Once the container is open, kindly take a sip. It tastes even better after being chilled.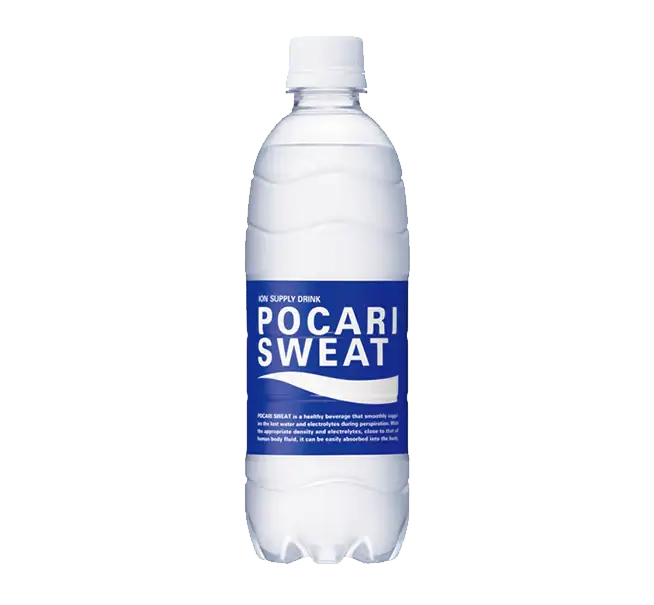 Pocari Sweat is a popular ion supply beverage that was first produced in Japan. The drink can be absorbed fast since its ion balance and osmotic pressure are similar to the water in our bodies. Take some Pocari Sweat before your workout to be better hydrated!