With the collaboration of Ubisoft Entertainment and Nintendo comes a new multiplayer game, Mario + Rabbids Sparks of Hope. Fight evil enemies within the world, uncover mysterious secrets, and save not just the Mushroom Kingdom but even the entire galaxy! Here's everything we know.
Mario + Rabbids Spark of Hope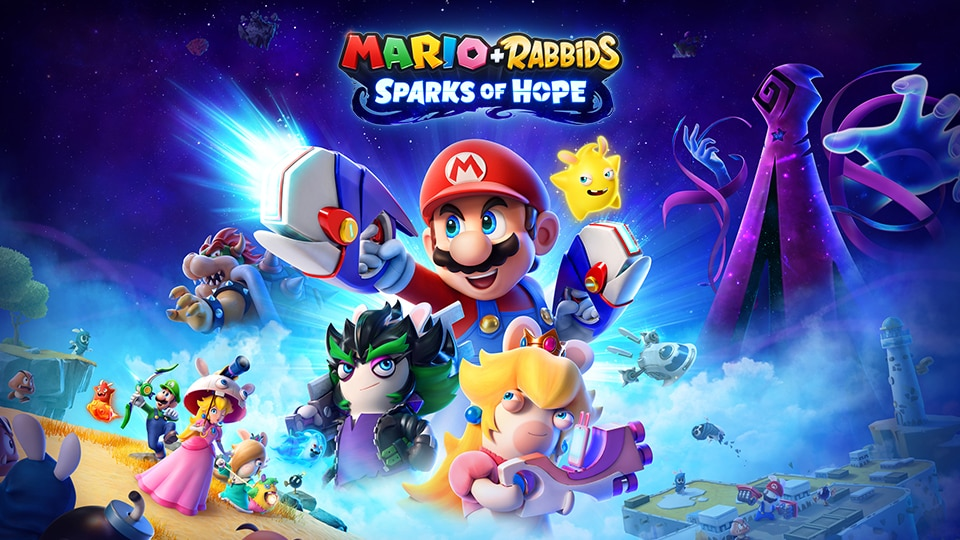 Another rattle to the Mushroom Kingdom! The upcoming Mario + Rabbids Sparks of Hope is another sequel to the bizarre crossover of the video games since Kingdom Hearts. In 2017, the previous Super Mario game crossover Mario + Rabbids Kingdom Battle was a great success. Even though Nintendo's legendary Super Mario series was pitted against Ubisoft's purposely unpleasant Rabbids franchise, the game was well received and praised.
Now, its sequel will transport gamers on a galactic journey and pit them against different creatures and enemies to battle across many worlds and galaxies. Strategic warfare skills, crude comedy, and Mario's endearing visual aesthetic were all successfully incorporated.
Mario + Rabbids Spark of Hope Story
The Mario + Rabbid hybrid abomination is the result of a bewildered Rabbid accidentally fusing a variety of various characters from the Mario universe with his kind using technology.
In the opening of Mario + Rabbids Kingdom Battle, a brilliant inventor accidentally created a powerful device that Rabbids took. Beep-0, a robot companion, is sucked through a wormhole and transported to an additional reality of the Mushroom Kingdom, where Mario and his buddies live. The Luma from Super Mario Galaxy and the Rabbids start to blend in Sparks of Hope, sending players into compelling quests. To conquer the entire universe, they must destroy a terrible villain called Cursa, who is now on a mission to swallow as many Sparks as possible.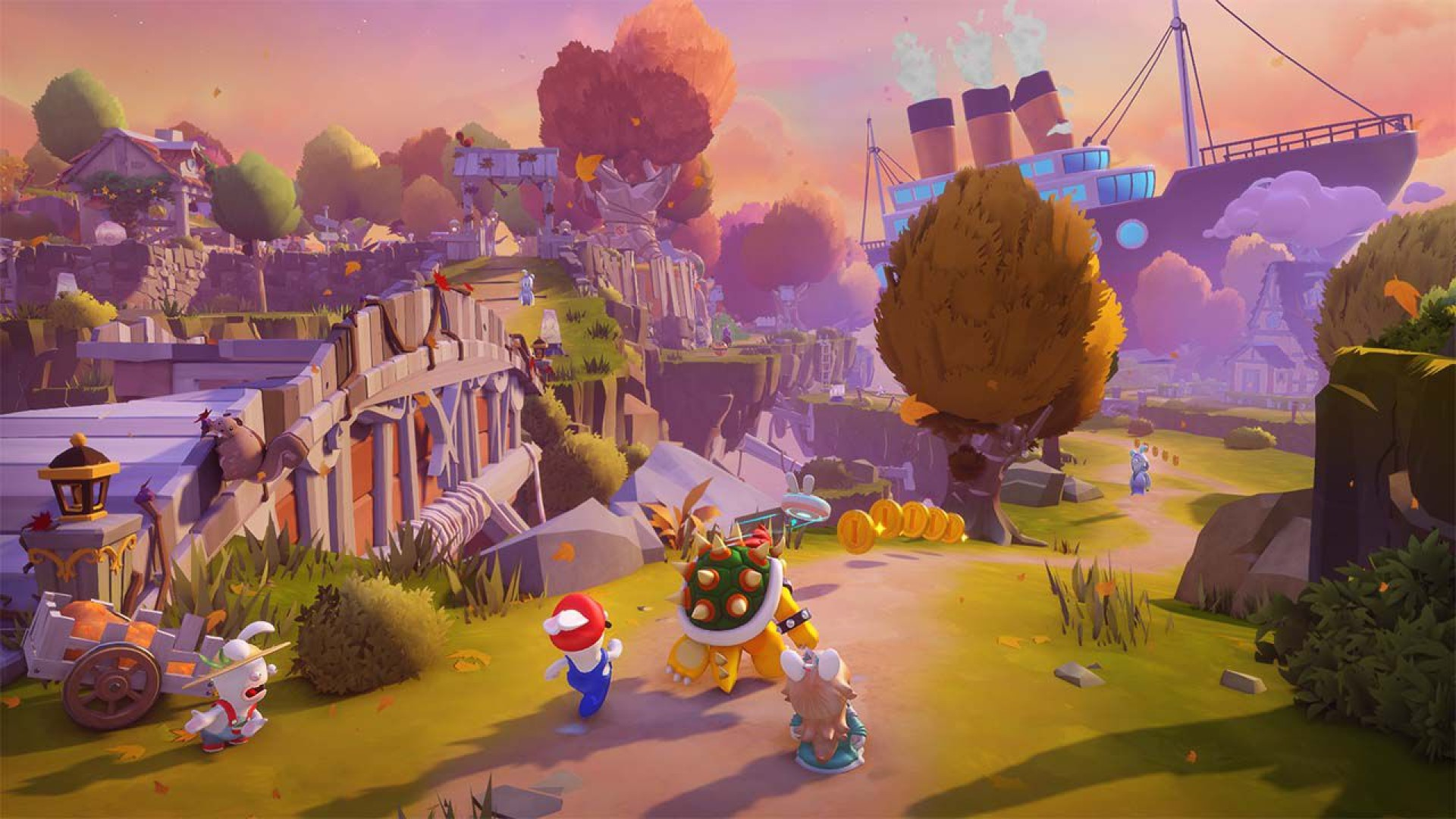 Mario + Rabbids Spark of Hope Characters
Characters from the Super Mario series, including Mario's brother, Luigi, Princess Peach, Yoshi, and Mario himself, are controllable in Mario + Rabbids. There are also Rabbid characters dressed as the legendary mustachioed hero Super Mario, Rabbid Luigi, and other famous Mario game series characters. Up to three of these characters can make up a player's squad.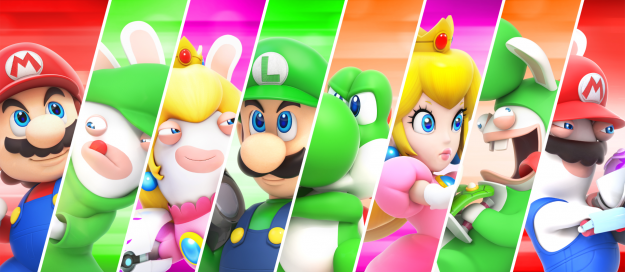 Additional playable characters are also included in Sparks of Hope. Rabbid Rosalina also appears in the game's reveal video, so it is highly anticipated that Rosalina will also be available. Moreover, titular Sparks, or those utilized to help combat players and are produced when Luma and Rabbids merge, are also included.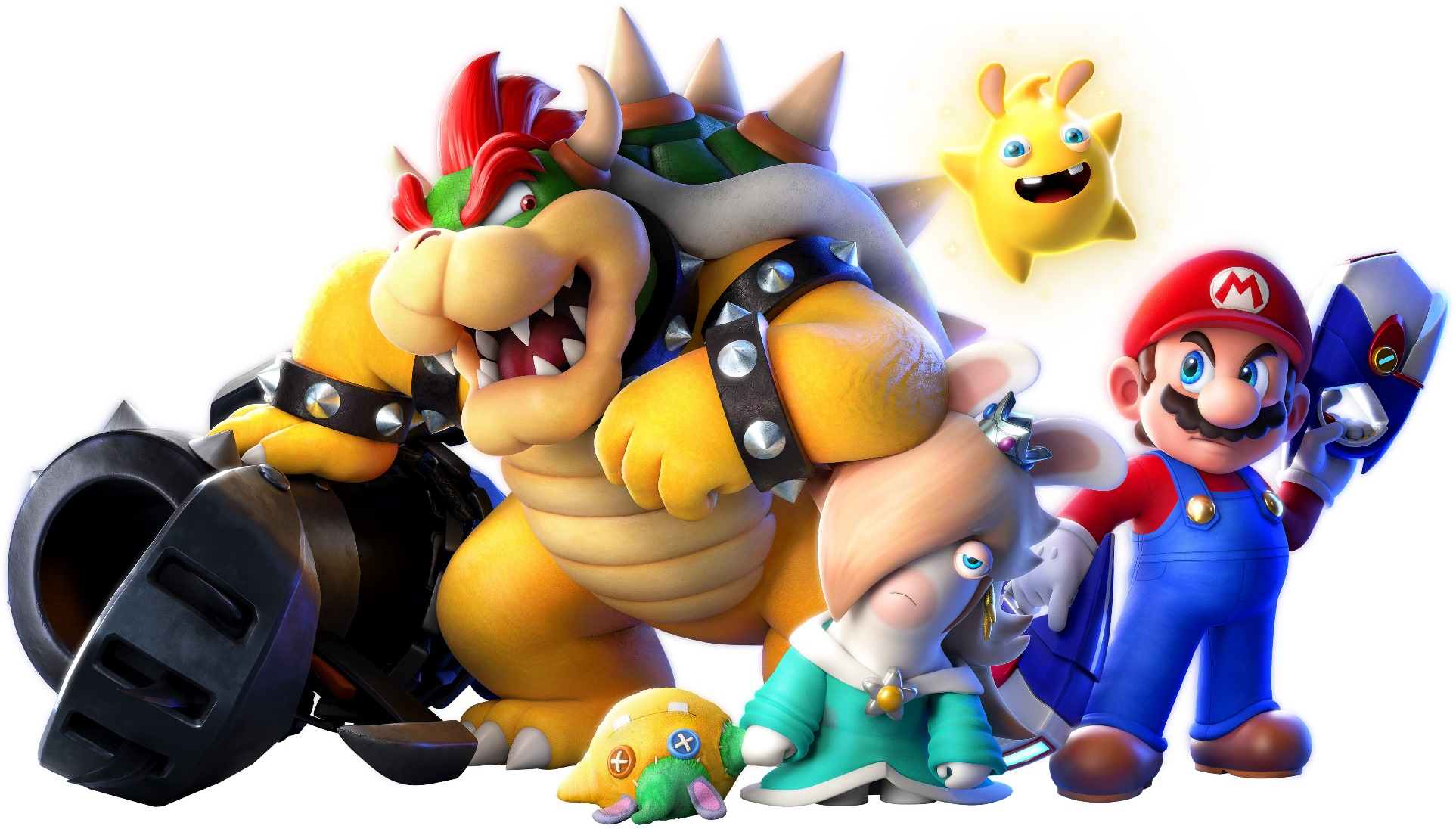 Mario + Rabbids Spark of Hope Gameplay
Players in Mario + Rabbids Sparks of Hope will command a party of three heroes as they travel through colorful realms with turn-based combat scenarios planned out along the way. Players must use their capacity to dash, attack, team leap, and initiate special techniques to prevail. Characters can rush through adversaries and deal a certain amount of damage with the dash attack, which takes advantage of their constrained movement. Additionally, using team jump, individuals can use one another as trampolines to jump over gaps or reach higher land.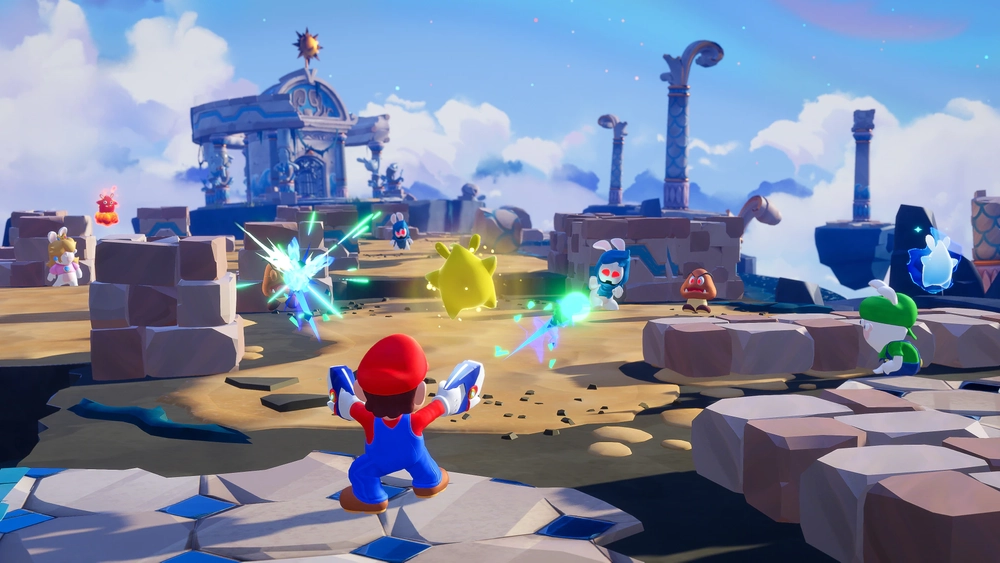 Even with a team jump, characters like Mario can inflict harm by landing on an enemy's head. As long as they are close enough to him, Mario can also give his party members a bonus that increases their damage.
Each character can be personalized by using their own primary and secondary weapons. Mario, for instance, utilized a blaster and a hammer to attack foes, whereas Luigi had a long-range sharpshooter and an explosive robot that pursued foes until they met their demise. With gold coins, players can buy new iterations of these weapons, each with a modification that can render adversaries sticky with honey or make them bounce away.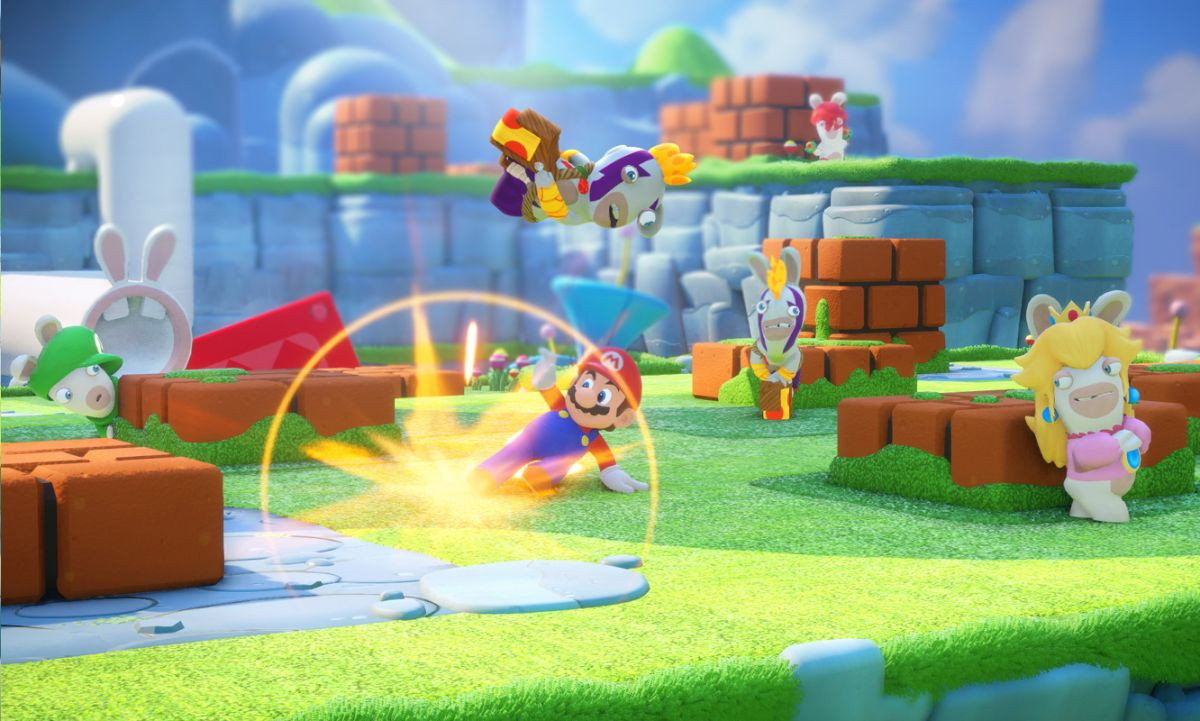 The fighting movement in Mario + Rabbids Sparks of Hope has undergone a significant change. Players can walk freely on the battlefield rather than using a cursor to choose where to go. In Kingdom Battle, the players traveled along straight lines with imposed encounters placed along them. It appears Sparks of Hope has open sections with foes positioned all over the place that will engage you in an instanced fight if they come into touch with you. This is quite interesting because it will bring you to new adventures and allow the player to steer clear of conflict if they so choose. Oh, this game will surely be exciting!
Platform
Mario + Rabbids Sparks of Hope will only be available on the Nintendo Switch. Interested players can only play this game through the Switch since Nintendo has refused to compromise on porting their flagship titles to anything such as unregistered trademarks other than their Nintendo properties and hardware.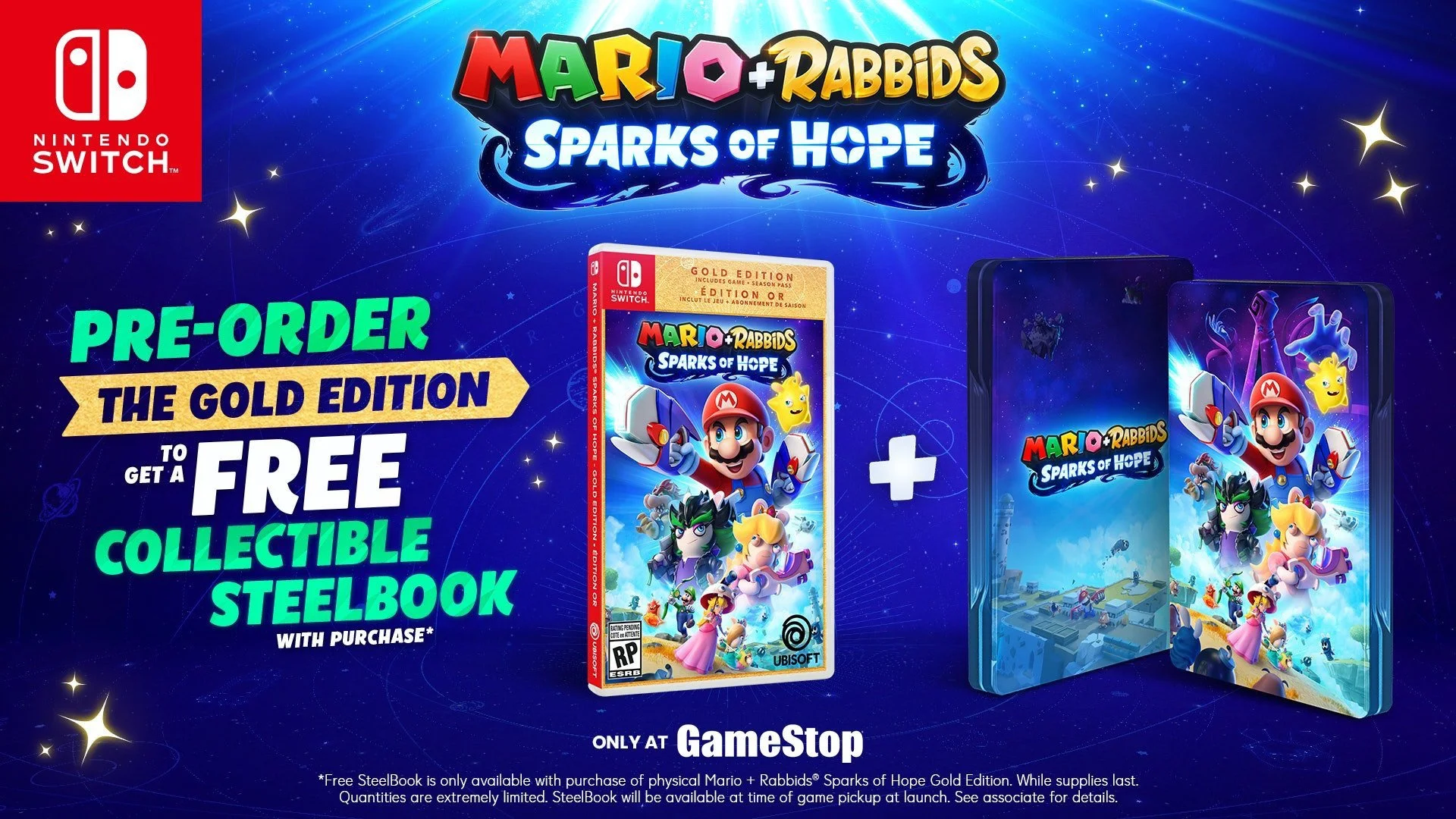 PS. you might want to wait for Nintendo's news and official announcement for the game as it will soon be available to other countries!
Game Cost
Pre-orders for Mario + Rabbids Sparks of Hope is now live and available via the official Nintendo store. There are two editions to pick from — the regular edition and the Gold Edition. As you might expect, you can get the standard copy of Mario + Rabbids Sparks of Hope for $60. However, for pre-ordering, you'll get The Mega bug Collection, which has an enormous collection of weapon skins. While the Gold Edition costs $90, it will give you an exclusive season pass in addition to the free Mega bug Collection.
Sugoi Mart Mario Collection
Step up your Super Mario gaming with Sugoi Mart's Mario Collection. This one-stop shop from Japan offers a lot of merchandise that will hype your Nintendo gaming.
Nintendo Switch Accessories
Sugoi Mart offers a lot of Mario-inspired products and on top of it is their switch accessories. These will surely keep your gaming console safe. And you can have this paired with your friends! From play stands to cases, here's what the Sugoi Mart can offer. Take a look and add it to your cart now!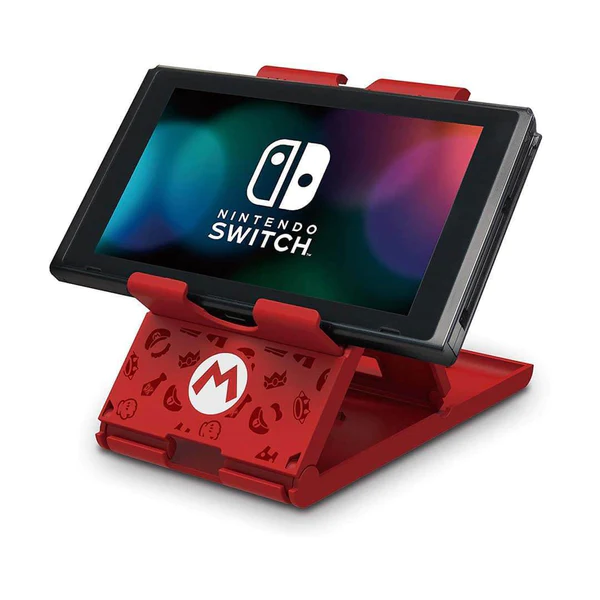 Super Mario Bag
This Mario Bag Collection is indeed a super steal! Title Role launched a backpack collection with unique and creative designs in collaboration with Super Mario. So if you're a Super Mario fan, this red model bag with Mario jumping on the blocks is a must-have for your collection.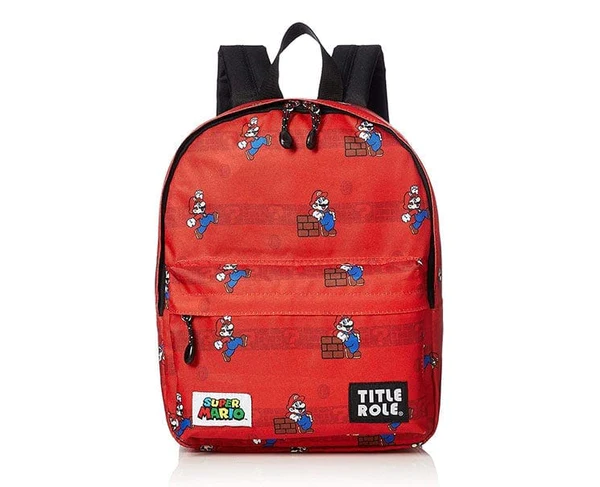 Other available merchandise
Sugoi Mart does not only offers bags and accessories to spice up your Nintendo Mario gaming. They also offer a lot of stuff that will make your play fun and exciting! From personal collections of umbrellas, tumblers, and ties, Sugoi Mart also offers a lot of miniature game displays and plushies! What are you waiting for? Save a wish list now!