Once more, the severe heat and humidity of the Japanese summer are upon us. Japan's hot summer months are intensely humid but also filled with fun events and things to do. Indeed, summer is the best time to visit Japan, especially if you enjoy being outside. The seasonal foods and beverages that are best or are only available during the summer months are another reason to go, and one of these snacks is the Kakigori. 
What is Kakigori?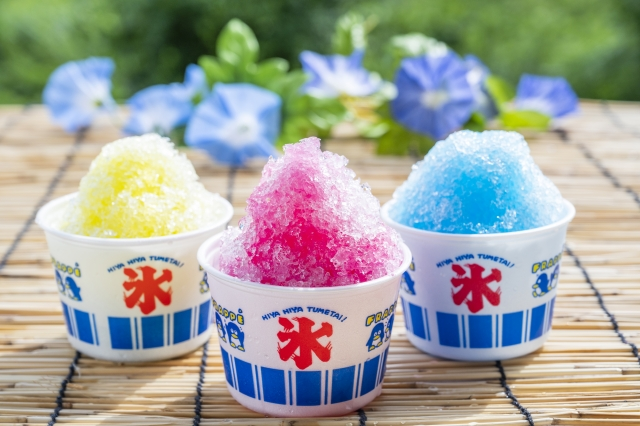 Kakigri is a Japanese shaved ice dessert that is produced by adding flavoring syrups and occasionally condensed milk to freshly shaved ice. The best Kakigori is produced using mineral water that has been tempered or left to rest at room temperature to take off its icy sheen. Traditional Japanese kakigori is lighter and fluffier than snow cones because hand-cranked devices produce paper-thin ice shavings.
This summer dessert is sweetened with various fruit syrups, including strawberry, melon, lemon, cherry, blue raspberry, Japanese citrus, sweet plum, and grape. Kakigori has a less crunchy texture and is extremely soft, light, and fluffy, melting in the mouth like just fallen snow. Condensed milk, mochi, green tea, ice cream, sweetened red beans, and other ingredients are some of its well-liked toppings. In the summer, kakigori can be purchased from various food sellers, including dessert shops, tea houses, restaurants, and convenience stores. As the years went by, kakigori, with its assortment of flavors and ingredients, became available for everyone to enjoy. In fact, the Japan Kakigori Association even declared July 25 to be "Kakigori Day" since writing the date 7/25 as "na-tsu-go" sounds a lot like "summer ice" or "natsu-gori." You can simply find a spot to enjoy it wherever you go in Japan. One kakigori might cost between 500 and 2000 yen, depending on the size and toppings.
History of Kakigori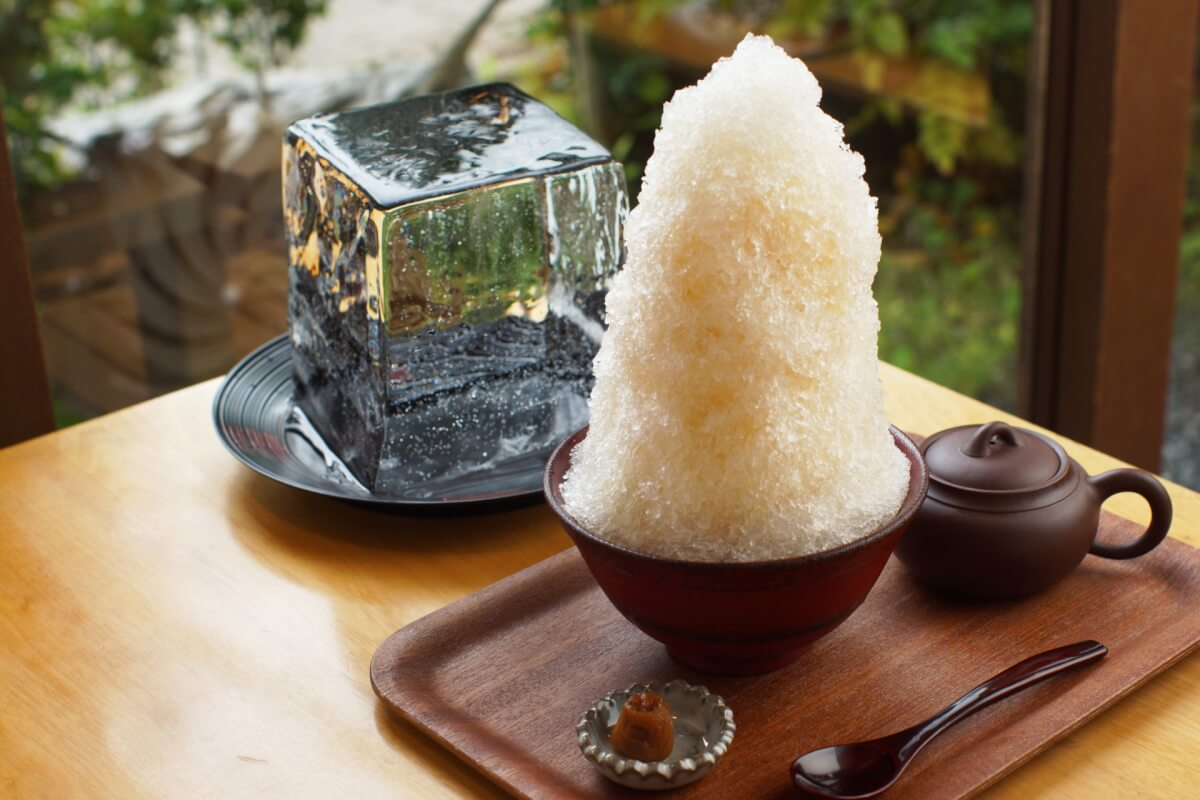 It is believed that the shaved ice dessert known as kakigori first appeared in Japan during the Heian period, around the 11th century. The sweet sap from various vines, hydrangeas, and ivy was reportedly consumed during the period, along with some golden syrup on top, after being shaved with a knife and placed in a metal bowl. This dish is mentioned in Sei Shonagon's The Pillow Book, a well-known work of ancient Japanese literature. It was also considered a very valuable dessert because it was created from natural ice that was formed during the coldest part of winter and kept in icehouses. In the past, kakigori was a high luxury only afforded to the Heian nobility.
Ice was still pricey up to that point since it had to be imported from the US as "Boston Ice," which required half-worth years of transportation. Yet, the first kakigori store was established in the Bashamichi district of Kanagawa in 1872 when food entrepreneur Kahe Nakagawa successfully shipped "Hakodate Ice" from Hokkaido to Yokohama. Then, in the middle of the Meiji period, an icemaker was created, and in the early Showa period, in the 1930s, an ice-shaving machine was created, eventually making kakigori the popular meal it is today.
Best Kakigori Flavors and Toppings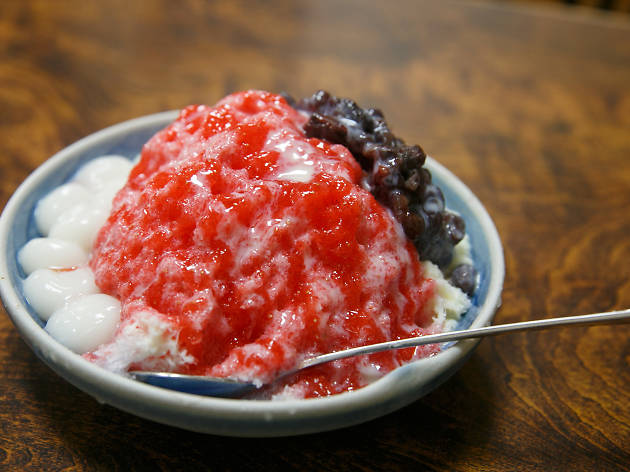 If you try kakigori at a summer event, you'll frequently be offered a cone or cup of plain shaved ice with the option to add flavor yourself using a variety of colorful syrups. Some of the most well-known flavored syrups include "Hawaiian blue," which tastes a lot like blue raspberry flavor, green melon flavor, red strawberry or cherry flavor, yellow lemon or yuzu citrus flavor, and red strawberry or cherry flavor. All of these syrup flavors are equivalent to the flavored syrups used for Western-style shaved ice, so squeeze over your shaved ice and enjoy.
Moreover, there are a ton of unique fruity syrups and common toppings to explore in the world of kakigori. It would be hard to list them all in a single post. Some of them include Matcha (green tea), Rennyu (sweetened condensed milk), Kuromitsu (a dark syrup resembling molasses), and Kinako (roasted soy flour). Kinako was widely used in Japanese pastries before sugar was introduced. It tastes nutty and has a little sweetness resembling maple. Other distinctly Japanese toppings for kakigori include shiratama, mung beans, grass jelly, zeri (flavored jelly made from vegan gelatin known as kanten or agar), azuki (sweet red beans), and anko (sweet red bean paste). The possibilities didn't end here, many specialty shops combine ingredients to produce their own unique kakigori flavors, and some shops have even developed brand-new combinations like potato and sweet corn, carrot, whipped cream, tapioca pearls, or yuzu and daikon.
Where to find Kakigori?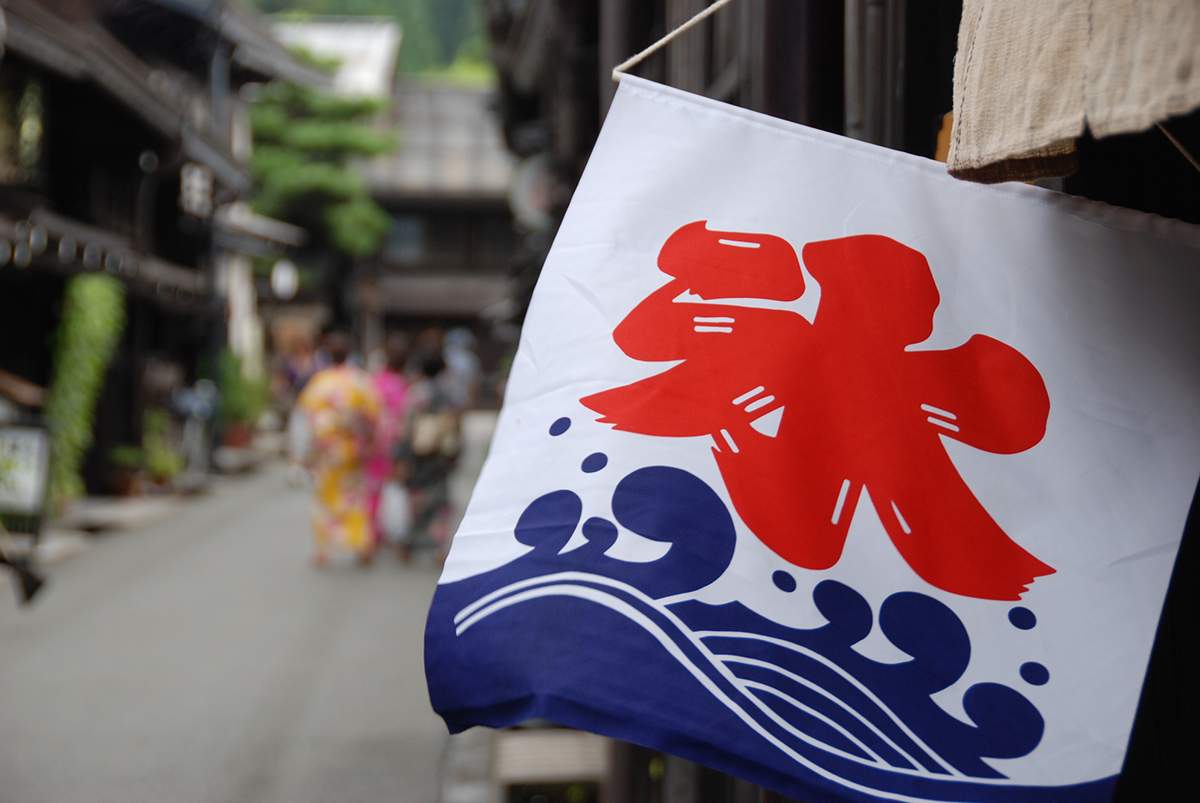 Japanese shaved ice can be purchased anywhere, including kakigori specialized stores and yatai (street food vendors) at summer festivals. You can look for a banner with red kanji (Japanese character) that means "ice" to find a kakigori business or stall. Banners for kakigori locations come in a wide variety of styles and designs. But, a red (ice) kanji presumably indicates that you have a location where you can get a dessert of shaved ice. During the summer, kakigori is a common item on the menus of numerous eateries, coffee shops, tea houses, and dessert stores. Another choice is to create kakigori at home using a specialized shaved ice machine. They typically come with a unique mold that may be used to freeze an ice block in the exact dimensions needed for a shaved ice maker.
How to Make Kakigori?
Traditionally, kakigori is made at home. It is so simple to create that everyone may try it. With useful tools and ingredients, such as the kakigori machine, recipes, small serving bowl or cups, spoons, flavors, and toppings, one may easily determine the ideal way to make some delicious kakigori. Even your guests might be daunted by this dessert made of ice. Here's how:
1. Froze mineral water for 12-24 hours. 
It is advised to use frozen mineral water that has been frozen for between 12 and 24 hours in order to achieve the best flavor for your homemade kakigori dish. After your mineral water has frozen in minutes, you will have a mountain of fluffy, lightly shaved ice that melts in your mouth. While you are making your delicacy, the recipe time may change depending on your preferred syrups, fruits, or other unique toppings.
2. Prepare your syrup flavor. 
The homemade syrup is convenient for a delectable drizzle over your shaved ice. First, thoroughly mix 3 parts hot water with 1 part granulated sugar. Feel free to experiment and add other fresh ingredients to your syrup, such as fruit puree, honey, or a squeeze of lemon, to produce intriguing flavor combinations.
3. Shave the ice.
Before crushing the prepared ice, letting it thaw out a bit is strongly advisable. After that, all you have to do is shave it using a kakigori-ki. Set the mixer on its highest setting and place your preferred serving bowls or glasses with the fluffy, finely shaved ice inside. Once you've shaved the ice, you must pour syrup. 
4. Decorate your Kakigori with preferred toppings.
Drizzle your shaved ice desserts with homemade syrup, condensed milk, or whatever else you're craving after your bowls of light shaved ice are ready for toppings. Feel free to let your creativity run wild and combine your favorite toppings for a delectable dessert because the options are truly unlimited. With the many possibilities offered, you can choose a kakigori recipe that meets your taste buds.
Experience Kakigori with Sugoi Mart!
1. 3 Flavors Shaved Ice Pack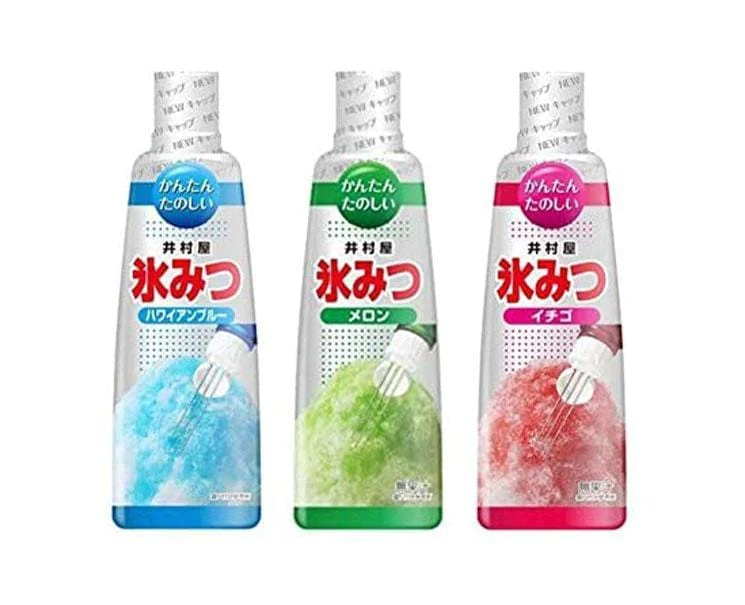 In Japan, shaved ice is very well-liked; thus, shaved ice syrup should be as well. Here are three of the most loved flavors, strawberry, melon, and Hawaiian flavors. With this handy syrup three-pack, you can make shaved ice that rivals that of a snowball stand at home. Make snow cones for the entire family using this flavored syrup kit. The most widely consumed snow cone flavors among adults and kids are the traditional tastes in this 3 Flavors Shaved Ice Pack.
2. Rainbow Shaved Ice Syrup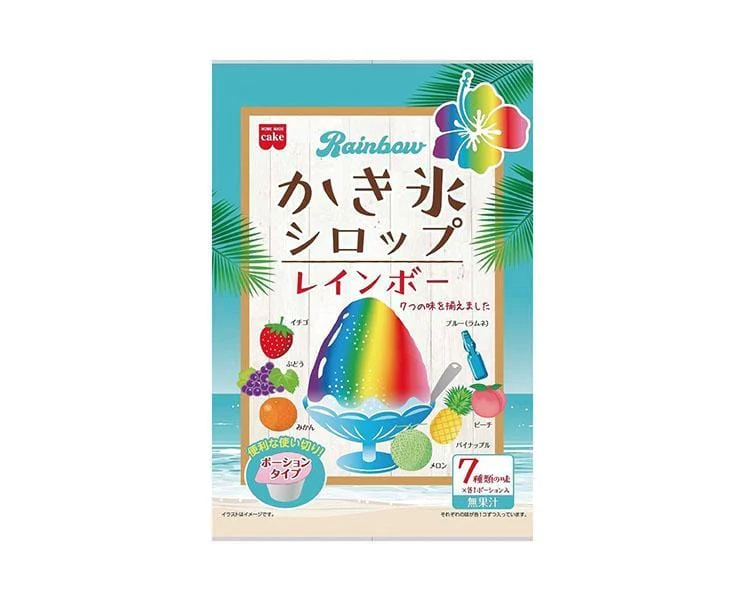 Here is a fruit-flavored syrup in a rainbow of colors for shaved ice! Use this Rainbow Shaved Ice Syrup to quickly make this delectable Rainbow Snow Cone recipe. Enjoy a vibrant and tasty topping for your shaved ice!
3. Blue Hawaii Shaved Ice Syrup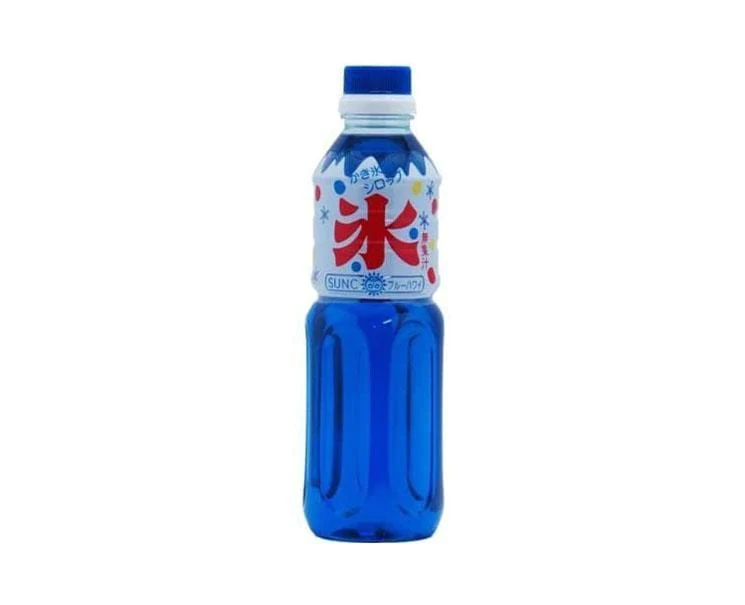 Experience an island getaway without ever leaving your home. Just add Blue Hawaiian shaved ice syrup to your kakigori dessert. This mouthwatering flavor is bursting with the sweet and sour flavors of Hawaiian punch. A slight taste of coconut gives the Blue Hawaiian shaved ice syrup a distinctly tropical flavor and aroma. This Blue Hawaiian Shaved Ice Syrup is the best option for entertaining visitors or simply providing a tasty treat for the kids. The flavors are distinct and authentic, and the electric blue taste adds a pop of color that really makes your fluffy shaved ice stand out.
4. Matcha Flavored Syrup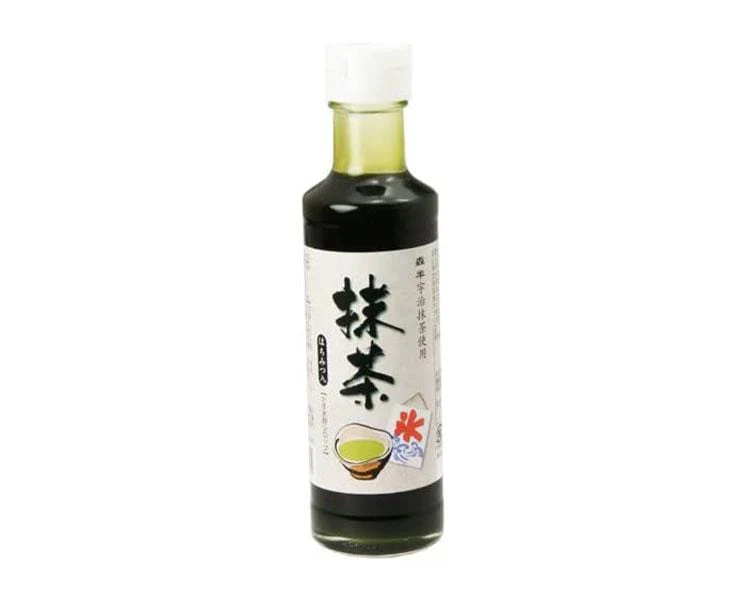 Don't miss our Japanese matcha-flavored syrup if you enjoy matcha. You may taste the original aroma if you simply drizzle one spoon over some snow ice. This matcha green tea syrup embodies the allure and history of the Japanese tea ceremony. In fact, you can drizzle this matcha syrup on nearly anything you choose, including ice cream, yogurt, and shaved ice. You can also dissolve green tea powder for a much more authentic experience. Join the matcha craze now!
5. Anpanman Shaved Ice Maker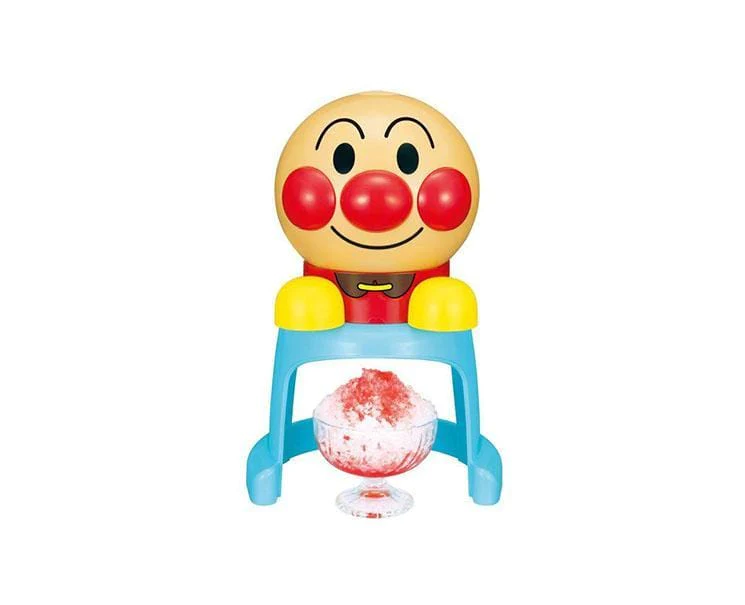 Get ready for the best summer experience with a fun Anpanman-themed shave ice machine. Make mouthwatering shaved ice at home on your own! Two ice-making cups are included with this summer Anpanman Shaved Ice Maker.