Christmas is fast approaching and just a few months away. This is indeed a hectic, yet perfect time to plan everything, especially when it comes to buying Christmas gifts. Most consumers around this time are already planning their next Christmas shopping to take advantage of the sales, as well as the options to choose the best Christmas gifts. So if you're in the search of next gift ideas, block your calendar and start the ultimate Christmas haul this 2022!
Christmas Celebration in Japanese Culture
Before we bring you the list of Christmas gift ideas, let's find out how Japanese people celebrate Christmas. Honestly, Christmas in Japan is celebrated as one of the national holidays rather than a religious occasion because there aren't many Christians in Japan. Moreover, as decades went by, the Christmas celebration in Japan also adopted several influences from other countries like the USA. Thus, the birth of sending and receiving presents during Christmas.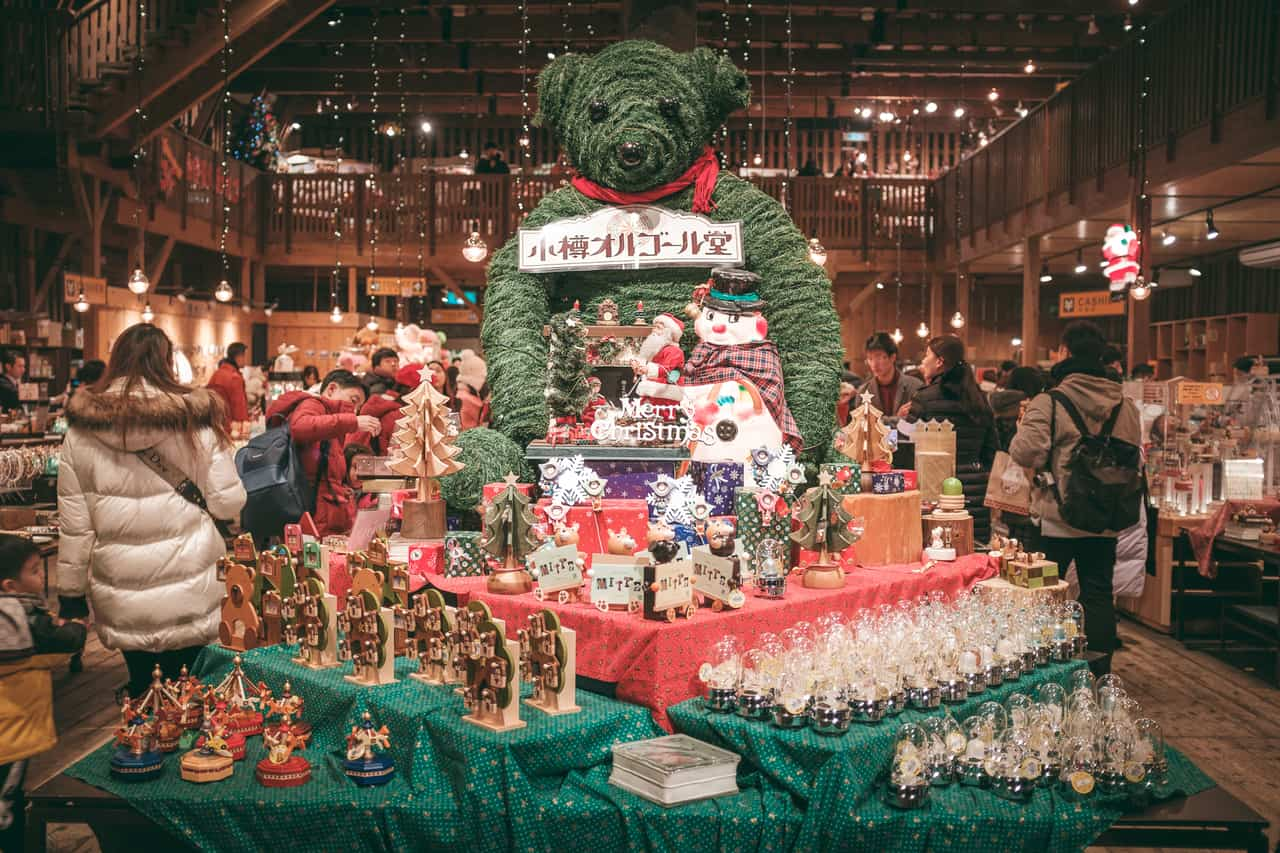 Christmas practices in Japan are more on spreading happiness and good vibes during the season, making Christmas Eve more significant than the day itself. During the celebration, people like to go for a romantic date, experience the night light vibe and display of fine and decorative arts, and more fun activities like games and street parties. Indeed, it is no surprise that Christmas is also one of the most awaited seasons of the year, especially for kids.
If you're still planning your list of gift ideas and don't know what to get for the presents, check out these Christmas gift guides by Sugoi Mart! This is the season to give and show your love and you can do that by choosing the right gifts for your family and friends!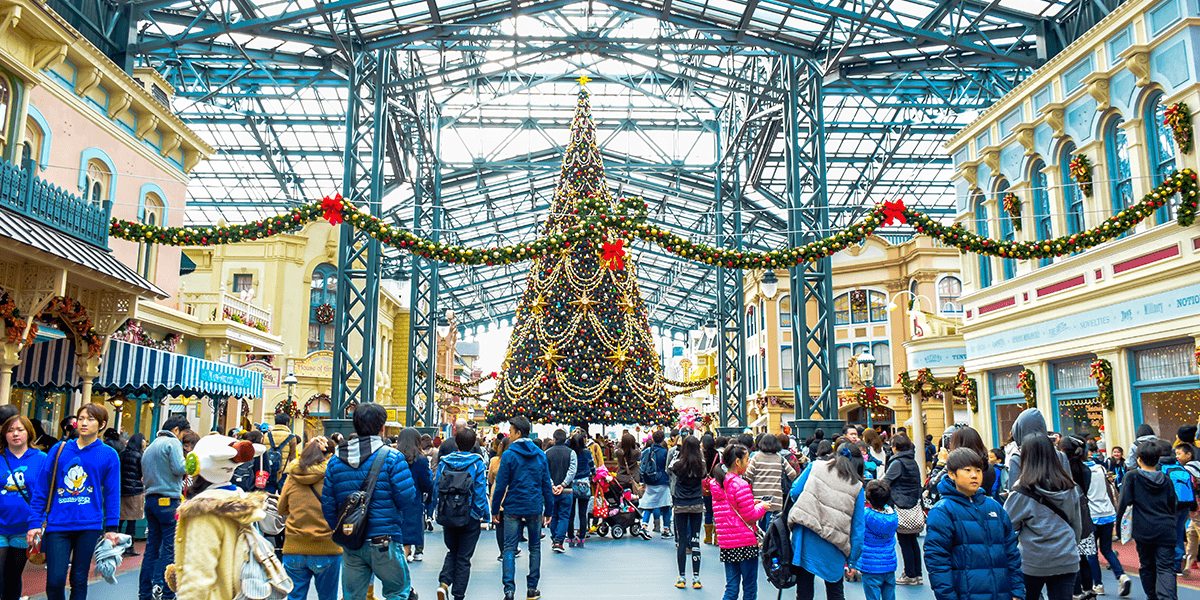 Time for Christmas Shopping: Christmas Gift Guide
Nowadays, there are lots of options and resources on where to buy your Christmas presents. Thanks to the power of online shopping, it's now easy to have access to every store and choose what you like. Here are 10 of the gift ideas from Sugoi Mart than can help you in your search for the best gifts for Christmas.
Christmas Advent Calendar
Advent Calendars are the trend nowadays, and Sugoi Mart is offering its exclusive and limited edition of Christmas Advent Calendars. If you're not familiar yet, these consist of 25 boxes full of surprises because you have no idea what's inside. The idea is to open one box of surprises a day until Christmas Day. You can gift it in advance so the receiver of the gift can look forward to the Christmas countdown while being surprised each day. Also, you can expect a variety of Sugoi Mart products like blink boxes, snacks, candies, chocolates, and even collectibles. Pre-order now!
New Treasure Chest
Another perfect gift this Christmas is this Treasure Chest by Sugoi Mart which has a variety of Japanese candies and snacks. And if you get lucky, you can also get prizes worth a huge $90, which is the main point of this treasure-inspired gift. Also, this is the perfect choice for those who will be trying Japanese candies for the first time as there are lots of options inside. For each treasure chest, expect to receive 25 total variations of toys and collectibles, cup noodles, drinks, snacks, and candies.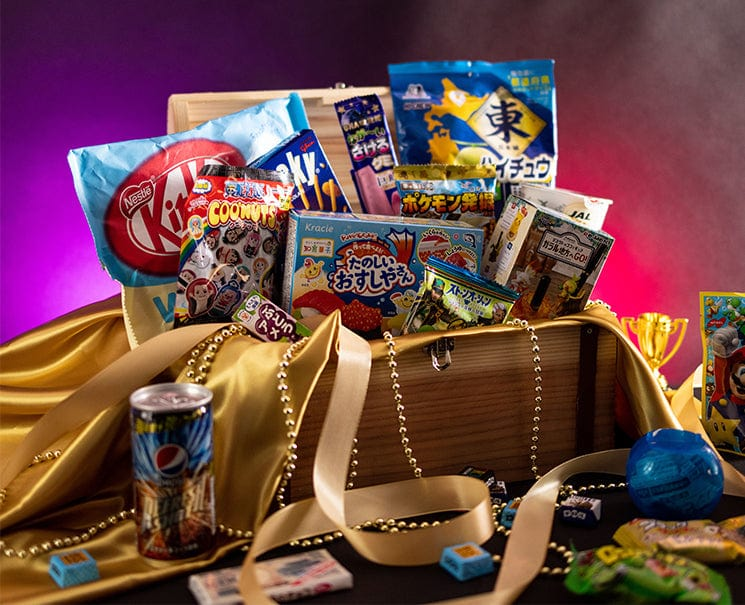 Sugoi Mart Lucky Bag
Sugoi Mart Lucky Bag 2022 is also the best gift to give as presents to kids and any age. The set includes 10-15 item categories such as plushies, Japanese traditional home goods, DIY Candy kits, bath bombs, and many more. Every bag is worth over $100 retail price, but you can only avail it for $50. This is a great idea if you want to save money because you can split the gifts depending on who you're giving them to.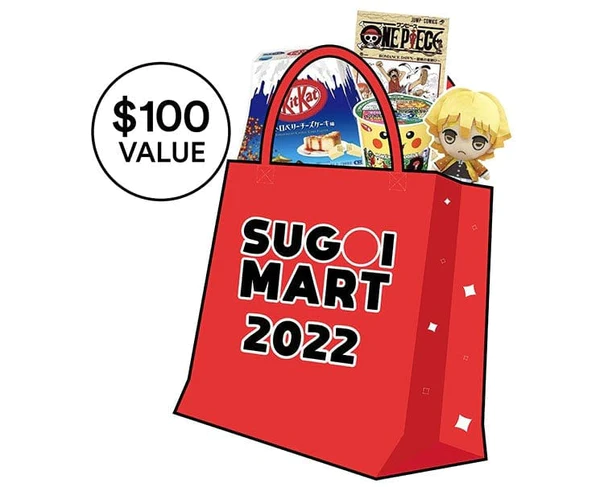 Sugoi Mart Starbucks Japan Lucky Bag
Who wouldn't love Starbucks? This is probably one of the best Japanese gifts for Christmas, especially for coffee lovers. What's more special about this nice gift is that it consists of unique items that you can only find in Starbucks Japan. You can expect a variety of items like tumblers, mugs, gift cards, instant coffees, and many more! Whoever you will give this Starbucks Japan Lucky Bag will surely be beyond grateful and happy!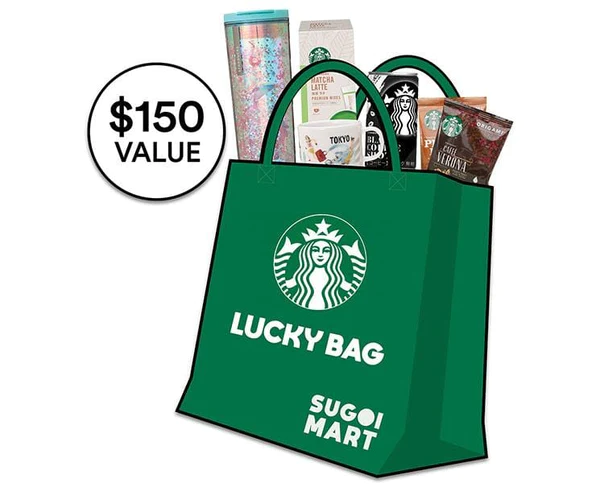 Sugoi Mart Deluxe Pokemon Lucky Bag
This is an excellent gift for Pokemon Japan fans! The Deluxe Pokemon Lucky Bag has 10 collectible items inside such as stationery, chocolate eggs, home goods, L-size plushies, collectible Pokemon cards, and many more! The bag is perfect for those who are fond of Pokemon because they can add them to their collections. Indeed the best choice to give to anyone you dear who is fond of Pokemon.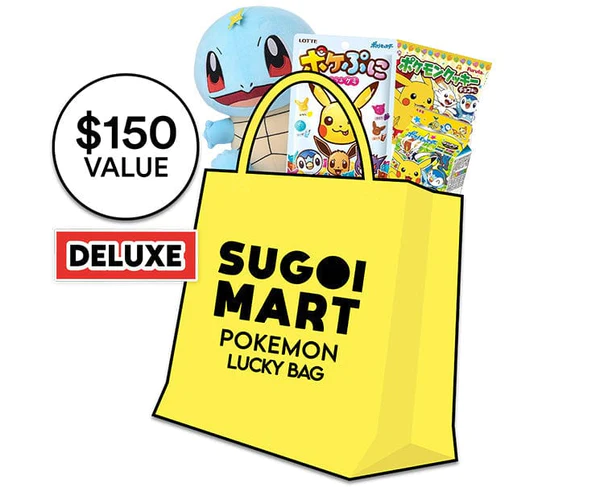 Sugoi Mart Japan Kit Kats Variety Pack
Everybody loves Kit Kats, so this is a great gift for anyone. And it's a bonus if they are into sweets. This Kit Kat Variety Pack by Sugoi Mart will surprise you with 2o flavors exclusive from Japan. Expect flavors like Japanese Dark Chocolate, Sweet Potato, Salt Lemon, Pudding, Japanese Plum, Mint, Matcha Tiramisu, Rich Matcha, Chocolate Orange, Chestnut, Strawberry, Cheesecake, White Peach, Banana Caramel, Coffee Bread Mild Choco, White Chocolate with Salt, and many more. You can get a total of 60 random flavors of Kit Kats, including the exclusive flavors in one pack.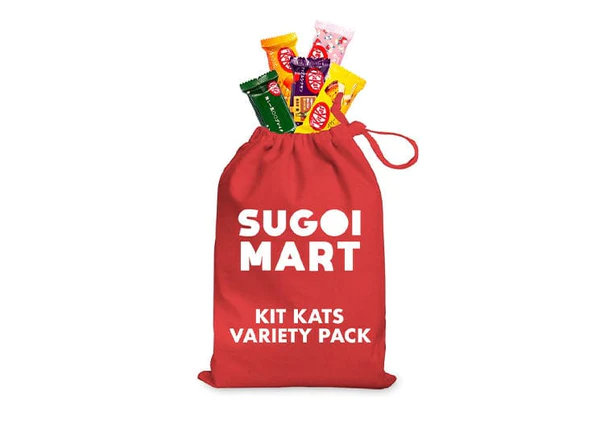 Experience Sets by Sugoi Mart
These experience sets are one of the perfect gifts for Christmas. Each set is inspired by Japanese culture and Japanese food and is perfect to leverage your Japanese soul cooking. One example is Experience Set Onigi which highlights one Japanese cuisine, or rice ball. Moreover, there are also experience sets for all-time fave boba or milk tea, Bentos, and matcha.
Channel your love for Japanese culture and Japanese art with these fancy and top-notch quality goods that are inspired by the rich culture and life in Japan. You can choose your Japanese gifts between high-quality goods like spoon rest, dishwasher safe, and many more. For example, you can opt for some ceramic cups to drink your favorite Japanese sake during the celebration. These gifts are also inspired by Japanese tradition so you can notice the Japanese art details in every design.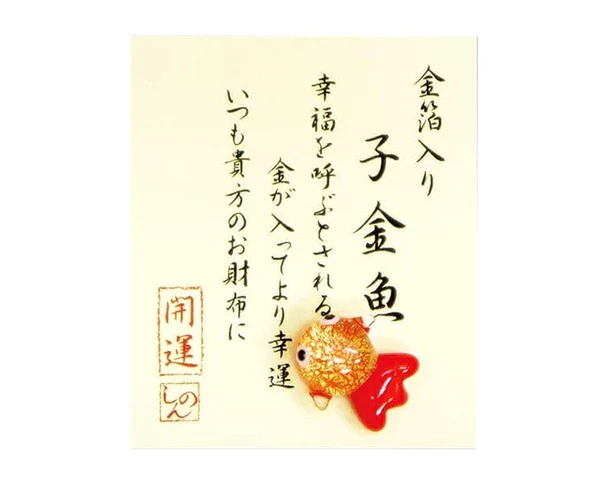 Gift Card by Sugoi Mart
It's understandable that you sometimes don't have any idea of what gifts to buy or give, and that's okay. You can instead opt to give such unique gift like gift cards and have them buy what they want instead. Instead of giving just monetary ones, a gift card is a more thoughtful kind that the receiver can appreciate so much. This Gift Card by Sugoi Mart is the perfect choice for you and you can even choose the amount of gift card that you want to get them.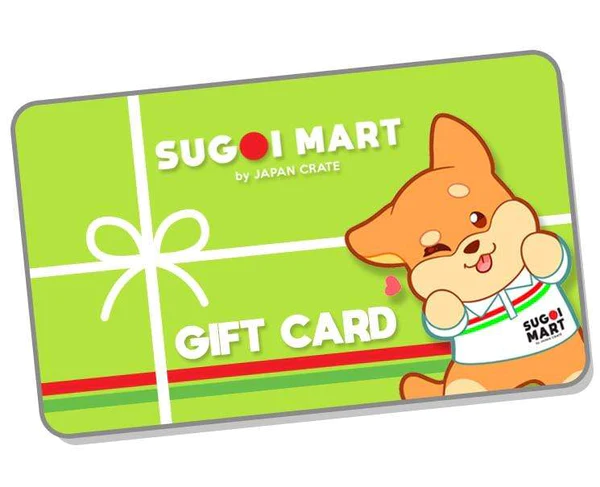 TRIP TO JAPAN GIFT
Last but not definitely least is a trip to Japan gift for your loved ones! Now that borders are reopened and travelers can now easily go to Japan without many restrictions, giving your loved ones a trip or travel gift can be the best idea. Explore different tourist destinations like Tokyo, Mount Fuji, and Japanese Temples. You can also experience things that are only in Japan like natural hot springs, riding a bullet train, street food, and local cuisines, visiting art museums, and monkey parks, meeting Geisha, and watching a Sumo tournament. Catch some interesting things to do in Japan here. (insert link for what to do in Japan article)
Takeaways
Indeed, the spirit of Christmas is no doubt full of positive vibes and gratitude. It's the season in a year when people just reflect and feel grateful for the good fortune that they received throughout the year. Besides the feeling of gratitude, it's also the time when people are creating more meaningful connections through gatherings and reunions. Also, the Christmas holiday not only brings out the essence of giving, but also forgiveness, love, and sincerity.
Christmas only happens once a year so people take more special time and consideration in celebrating the season. You can feel the overall festive aura and Christmas carols playing around. So, it's just right not to let the occasion go without giving something to your loved ones. Although at the end of the day, it doesn't have to be the most expensive gift because still, it's always the thought that matters.
Hope this guide was able to help you in some way. You may also check our other products and collections and we definitely assure you that you have lots of options to choose from for your gifts! Sugoi Mart is a one-stop shop that caters to all things made in Japan and brings you the authentic feels of Japanese culture! Check out our shop today!