What game character comes to mind when you think about pink, round, and cute? How about super powerful? If you are reading this, perhaps you already know about the loveable Kirby from the many Nintendo games.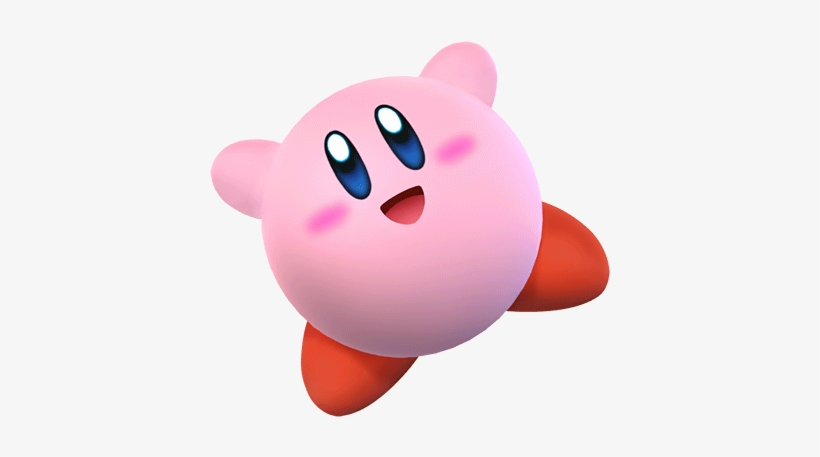 The Japanese release of Hoshi no Kirby or Kirby's Dream Land for the Nintendo Game Boy took place on May 27, 1982, and it was 30 years ago this year. It soon became one of the most well-known characters in the video game industry that was first presented to the public in this game. Look at this iconic and bouncy character, Kirby's anniversary.
Who Is Kirby?
A 20cm tall, diminutive, pink puff figure with an elastic physique, Kirby can inhale things and adversaries to absorb their abilities. This flexible body and similar-looking characters make Kirby a powerful character, or as the gamers would say OP. Additionally, the skills used for it are power-ups that use crystal shards, copy ability, mouthful mode, spin-offs, and a vacuum cleaner where Kirby inhales things and enemies to save dreamland.
The backstory of Kirby's video game is when they resided on Planet Popstar, a big yellow star-like planet that they named Dream Land. The characters live among neighbors like Waddle Dees and King Dedede. During their escapades, they frequently attempt to defend Pop Star and Dream Land against numerous adversaries, including King Dedede.
How Kirby Became A Character
Kirby, described as "Pink. Puffy. Powerful" on their official website, could appear to be a perfectly designed character with a straightforward talent and simple design set. But that wasn't how Kirby was intended to seem.
Masahiro Sakurai, a 19-year-old HAL Laboratory employee, was the inspiration for Kirby's adventure. During the creation and testing stages of the first Kirby game, Kirby's original design was intended to be a placeholder for an eventual "genuine" character design. Mr. Sakurai, on the other hand, fell head over heels for this pretty pink ball-like design and decided to stick with Kirby.
In addition, Kiby's original name was also changed from Popopo to Kirby, which is a bit of a mystery. Some suggest the name was created in honor of Nintendo's American lawyer John Kirby, who assisted Nintendo in their battle against Universal over Donkey Kong similarity to King Kong. Yet, Mr. Sakurai has declared that it is incorrect and cannot recall where he got the name. In that case, Kirby has proven to be a perfect name for a great character and positive attitude.
30 Years With Over 30 Games
In the past 30 years, there have been many Kirby titles for fans to enjoy. It is no surprise that Kirby games are filled with kawaii goodness, including in Nintendo of America. Also, it is given that they have titles like Kirby and the Rainbow Curse, Kirby Super Star Ultra, and Kirby Canvas Curse Ultra. It is great and fun! Kirby games have progressed beyond simple side scrollers and into various game genres. For that reason, there are English dub and English manual to use while playing if you live in America.
In addition to the numerous Kirby games, Kirby is a recurring character in the Super Smash Bros series, which is natural given that Mr. Sakurai also created those games. At the same time, Kirby and the Forgotten Land is the most recent chapter in the Kirby series on the Nintendo Switch and wii u in early games. It is a game simultaneously defended Nintendo with only one character and Kirby as the only member.
Where's Kirby now?
Kirby is continuously enjoying a great deal of success in 2022. The next game, Kirby and The Forgotten Land, was released in March this year. It aims to improve the classic Kirby game type by adding open-world elements and more abilities for Kirby to copy.
Kirby continues to appear in various merchandise like re-ment, gacha, and more. It is popular in Japan than in the rest of the world. That's why it's no surprise that Tokyo is home to the first and only 'Kirby Cafe. The themed cafe is specialized where you can buy Kirby-inspired dishes and various exclusive products.
However, the most important thing that Kirby is doing right now is continuing to exist. In the bleakly uncertain world of 2022, Kirby is exactly the kind of positive role model from which we could all take some inspiration. Even when times are tough, Kirby perseveres. We should all try and learn from him where we can.
Kirby's Differently Colored Versions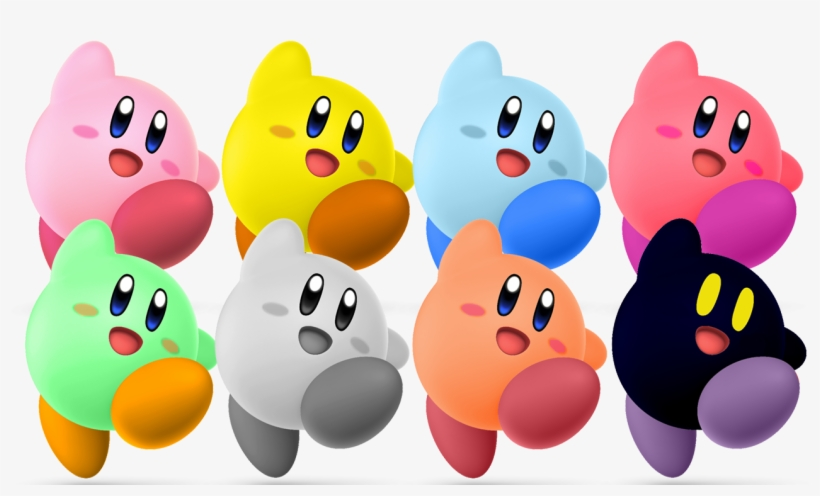 The common colors of the character are pink, red, green, and yellow, which first appeared in Kirby's Nightmare in Dream Land. Yet, Kirby Air Ride introduced four differently colored versions, which are white, brown, blue, and purple. At the same time, Kirby Battle Royale introduced orange. While Kirby & The Amazing Mirror also introduced Shadow Kirby, a dark gray version of different colored skin. 
All the colorations this species shows seem chromatic and vibrant for the most part but take on a dull shade. The colors of their feet are typically darker than the main color of their bodies. Spray Paint could change Kirby's coloration into many different colors. For that reason, more Spray Paint was later added to Kirby. They are called the Squeak Squad, where different members of Kirby's species can also have different colorations for their feet. As of Kirby's Return to Dream Land, the four main colored Kirbys are pink, yellow, blue, and green.
Where to Find Kirby Merchandise in Tokyo, Japan
Looking for the Japan-exclusive scoop on Kirby? If yes, it is no surprise that they can be found in many places around Japan. Here are a few spots to go and find Kirby.
There are a few shops you should check out if pricey cuisine in the form of Kirby isn't your thing. But, a  wonderful place to start is the Nintendo Store, which also sells products for other well-known Nintendo franchises, including the Super Mario video game series Animal Crossing and the Legend of Zelda games.
Kirby's PuuPuuPuu Market, a pop-up shop across Japan, has found a permanent home at Osaka and Harajuku's Kiddy Land shops. Kirby's PuuPuuPuu Market items, like standard Kirby items, may be purchased here.
Japan is known for its love of character and theme cafés, which is well recognized to fans of the nation. It is not surprising that there is a permanent Kirby Cafe. Fortunately, the Kirby Cafe is situated in Sumida, Tokyo, at the foot of the renowned Tokyo SkyTree.
The permanent Kirby Cafe is a fan's paradise destination. At the same time, its cuisine is adorable, and the décor brings you to Dream Land. Kirby and a Waddle Dee greet visitors outside the cafe with a charming sign.
When it's your first time entering the cafe, there is a photo area near the door that includes using big props such gigantic silverware and Kirby plushies. In the middle of the dining room, a large Whispy Woods is available for visitors to gather around and enjoy their meals.
Kirby's Friends
A diverse cast of characters accompanies Kirby as a resident of Dream Land. With the use of our new Kirby gacha toys as an example, you'll discover Kirby accompanied by his most iconic pals. The first of these is Waddle Dee, the adorable red creature that frequently joins Kirby on his journeys. Waddle Dee refers to a type of creature that lives in Dream Land. Thus there are many Waddle Dees, not just one!
Meta Knight, the fierce-looking sword-wielding, joins Kirby in this gacha series. Meta Knight is Kirby's 'friendly opponent' and has featured in Kirby's numerous adventures as both a villain and an ally.  It's theorized that they're the same species since various artwork of an 'unmasked' Meta Knight resembles Kirby in a dark blue color.
Whispy Woods, one of Kirby's long-time foes, appears in this gacha series. They are sentient trees frequently used to obstruct Kirby's abilities efforts to save the planet. They accomplish this by throwing fruits and branches at Kirby. They're a snobbish tree.
Kirby's Games
Kirby Battle Royale
In Kirby Battle Royale, King Dedede employs the Kirby Printer to create a plethora of Kirbys. He engages in a combat match with them to embarrass his opponent, but this eventually fails. The colorful Kirbys are similar to real members of the species, despite their artificial creation. Orange Kirby's creation is the most notable of the five clone colors, as this character had never previously appeared.
Kirby & The Amazing Mirror
The Kirby species plays an important role in Kirby & The Amazing Mirror. Kirby gets sliced by Dark Meta Knight's sword, forcing him to divide into four Kirbys, each of which has a different color. Shadow Kirby, the Mirror World version of Kirby, also appears in the game with own universe, looking like a gray and black version of Kirby himself. It is where Dark meta knight depicts kirby where kirby gains more copy abilities and inhale things.
Kirby Star Allies
The Kirbys appear in Kirby Star Allies' sub-games dream spring, Chop Champs and Star Slam Heroes. While players and CPUs are Kirby, Yellow Kirby, Blue Kirby, and Green Kirby for Player 1, Player 2, Player 3, and Player 4, respectively. This is an allied version of second player with enemy attacks for dream landers in the manga series and anime series for most games.
Kirby's Collections
This Kirby musical electric synthesizer is played by anyone! To get Kirby to sing, run your fingers down his neck and to get Kirby-style vibrato, pinch his fat cheeks. As Kirby starts talking, let your hands do the rockin'.  The Deluxe version of the Otamatone Kirby is offered.  It has been increased while preserving a nice first appearance. The Delux version is 44 cm in size compared to the Regular Otamatone's 27 cm! Its bigger size makes it more playable.
Kirby 30th anniversary classic Kirby plush that brings back a total 90s nostalgia moment. The Kirby classic plush even uses Bonnell fabric that was often used for stuffed animals in the early 1990s!
Can't get enough of Kirby? Grab this exclusive box of playing cards featuring various cute images of the beloved Nintendo character.
Hanafuda (Flower Cards) are a popular and traditional Japanese card game, and this special edition features the popular Nintendo character Kirby. Use these cards to play multiple Japanese games! NOTE: English instructions are not included.
This is a puzzle with a collaboration design featuring Kirby and the well-known work of art. The Great Wave by artist Hokusai. The puzzle contains 1000 pieces.