Japanese ramen is one of the notable trademarks of Japanese cuisine. While it originally came from China, Japan did a great part in creating a massive obsession and identity for their version of ramen. Ramen noodles, in their most basic form, are traditionally noodle soup with broth. Since it came to Japan, ramen had evolved over time and become one of the most popular dishes, not just in the entire country, but globally.
The popularity of ramen is based on two factors - they are inexpensive and available almost anywhere. Ramen isn't only served in restaurants but is also available in instant packaging and go-to food hubs, perfect for budget travelers. Over the decades, the varieties of ramen have continuously grown and gotten creative with a touch of regional, local, and international flavors.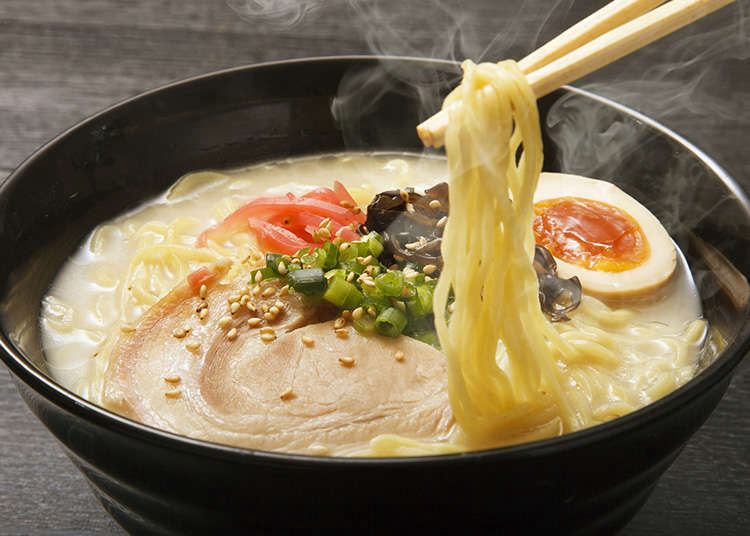 Everything You Need to Know About Japanese Ramen
Ramen shops are common in Japan. Almost every place has a ramen shop ready to serve the customers a bowl of ramen. Moreover, ramen shops and making ramen are actually seen as a culinary art where Japanese people take their time to line up and watch master ramen chefs make the ramen in front of them.
What makes it interesting about Japanese ramen is the diversity of broths, flavors, toppings, noodle styles, and regional variations that they offer. This became a factor in why different areas and cities have their own style and twist in preparing ramen, considering their own technique in preparation and ingredients making. Hence, it's exciting in a way that customers can try various flavors depending on where they want to go and have ramen.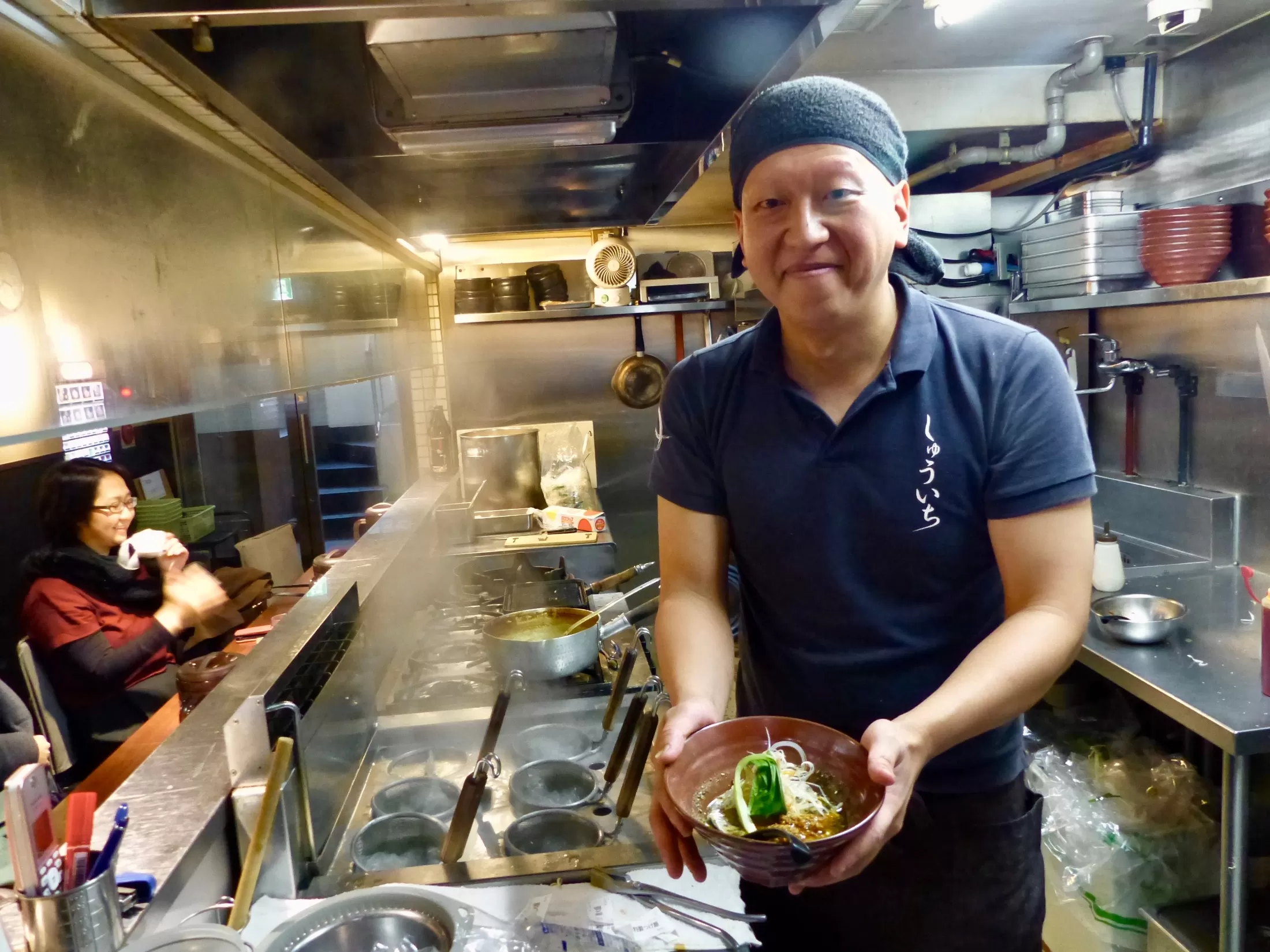 With that being said, let's take a quick look at some of the popular types of ramen in Japan and how to distinguish each of them the next time you order for yourself.
Popular Types of Ramen in Japan
One thing to note as the main details of ramen in Japan is how they differ when it comes to the broth. The soup stock is usually made from pork, beef, fish, and chicken bones. They are boiled for a long time to produce the classic taste wherein mixed seasonings are also added to make the soup more delicious. It is also noticeable how broths can have a different texture and look wherein some are thin and clear and others can be cloudy and thick soup.
On the other hand, ramen noodles are made with flour and kansui, or a salty alkaline liquid. They can come in a variety of noodles used from thin to medium thick noodles, straight to curly. While the forms, colors, textures, and looks of a bowl of ramen differ from different locations, they all still fall into the ramen category as long as they follow the ramen rules. And of course, they go with ramen noodles and broth soup. So if you're planning your next Japan adventure, check out these types of ramen below!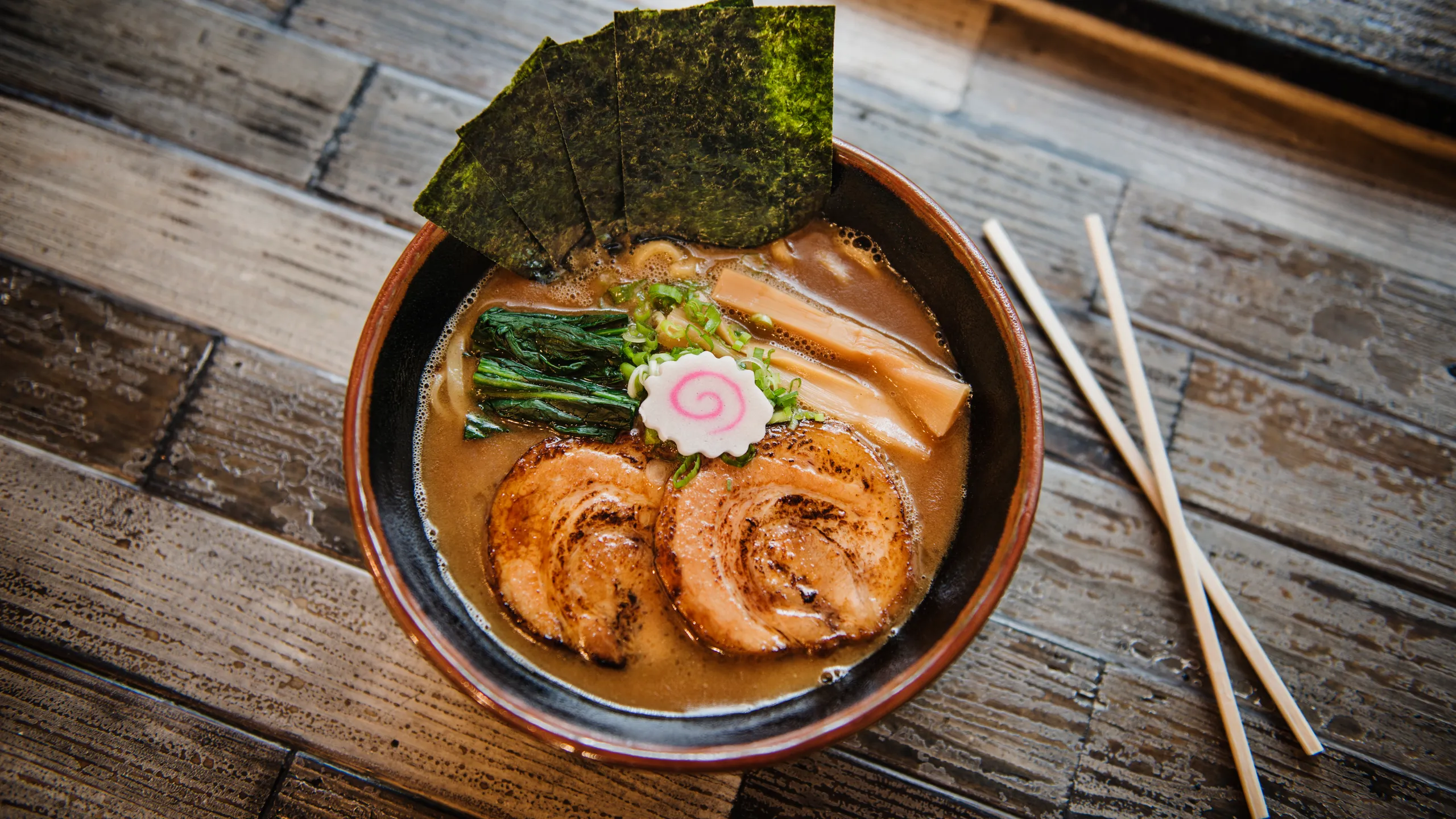 Shoyu Ramen
The soy sauce-based broth ramen is the most popular ramen that you will come across when you visit a ramen shop, especially in Tokyo. The term shoyu means soy sauce and it's the main reason it has a clear brown appearance with a deep, rich soy sauce aroma. Shoyu ramen is one of the oldest known ramen in Japan, and closely resembles traditional Chinese ramen when it came first to Japan. Moreover, its taste has a salty and light flavor because the broth is clear and the noodles are usually thin curly noodles.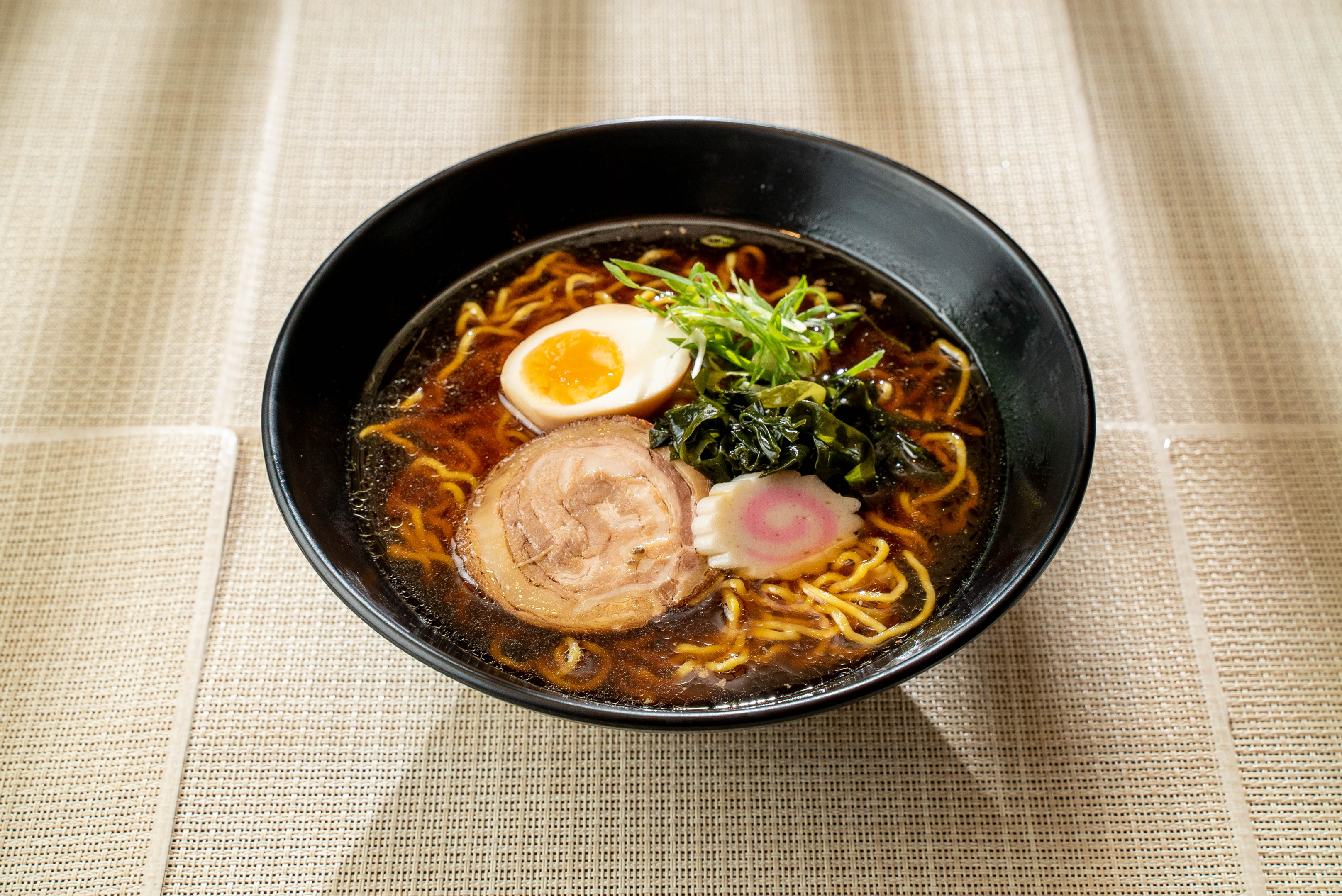 Shio Ramen
The word shio means salt in Japanese. So you can expect a salty flavor of the chicken or pork-based broth. It is the oldest ramen seasoning and the noodles used are usually straight noodles. Moreover, the color of the broth is a light, clear yellow.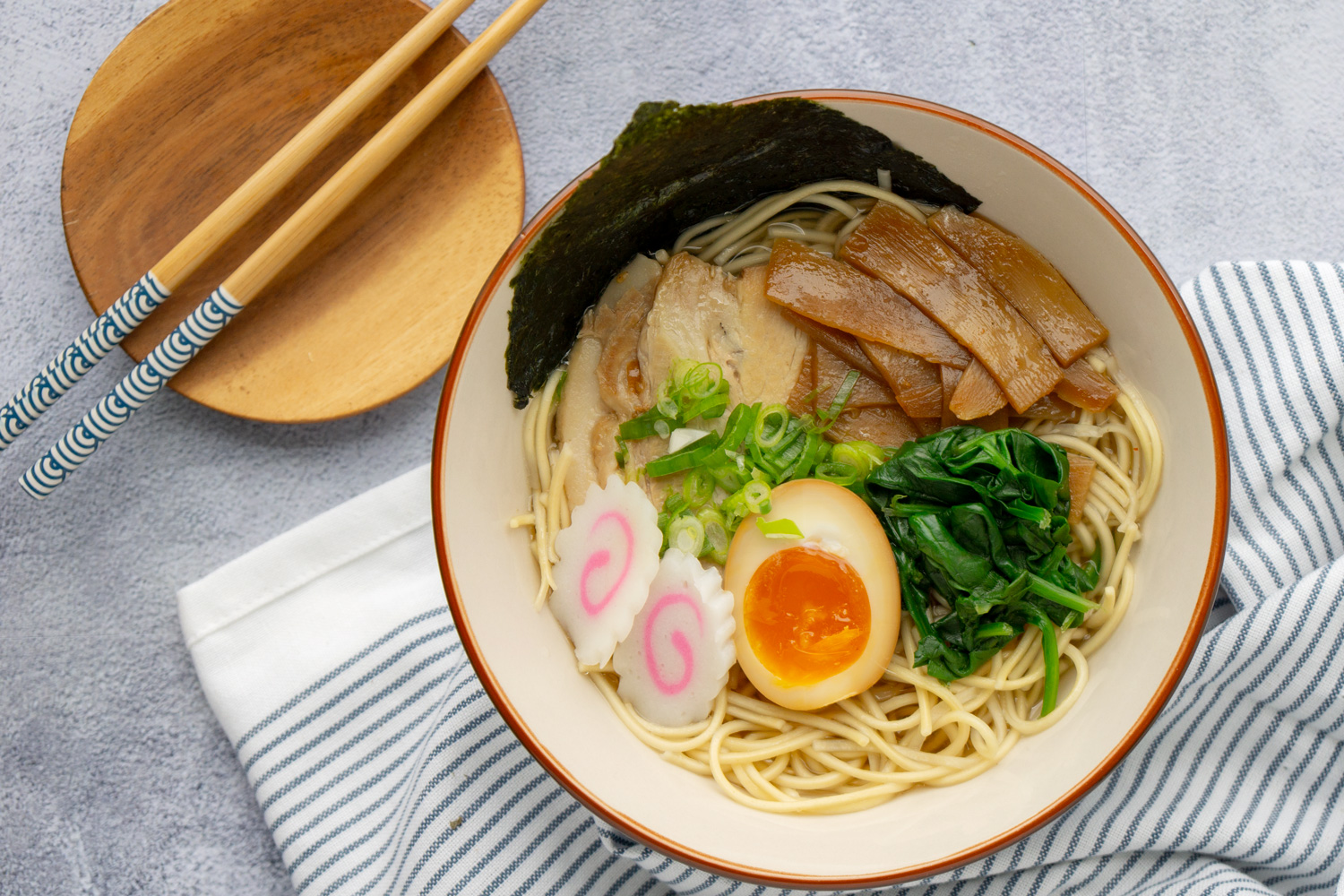 Miso Ramen
Another type of ramen is called miso ramen which uses miso paste as the main ingredient and soybeans for the seasoning. This type of ramen originally came from Hokkaido and is known to have a strong flavor because of the miso paste. When it comes to broth, rich miso ramen uses chicken and pork-based and the soup is much darker brown in color. It can be very versatile so it goes with a variety of ingredients and toppings like fried onions, dried sardines, and many.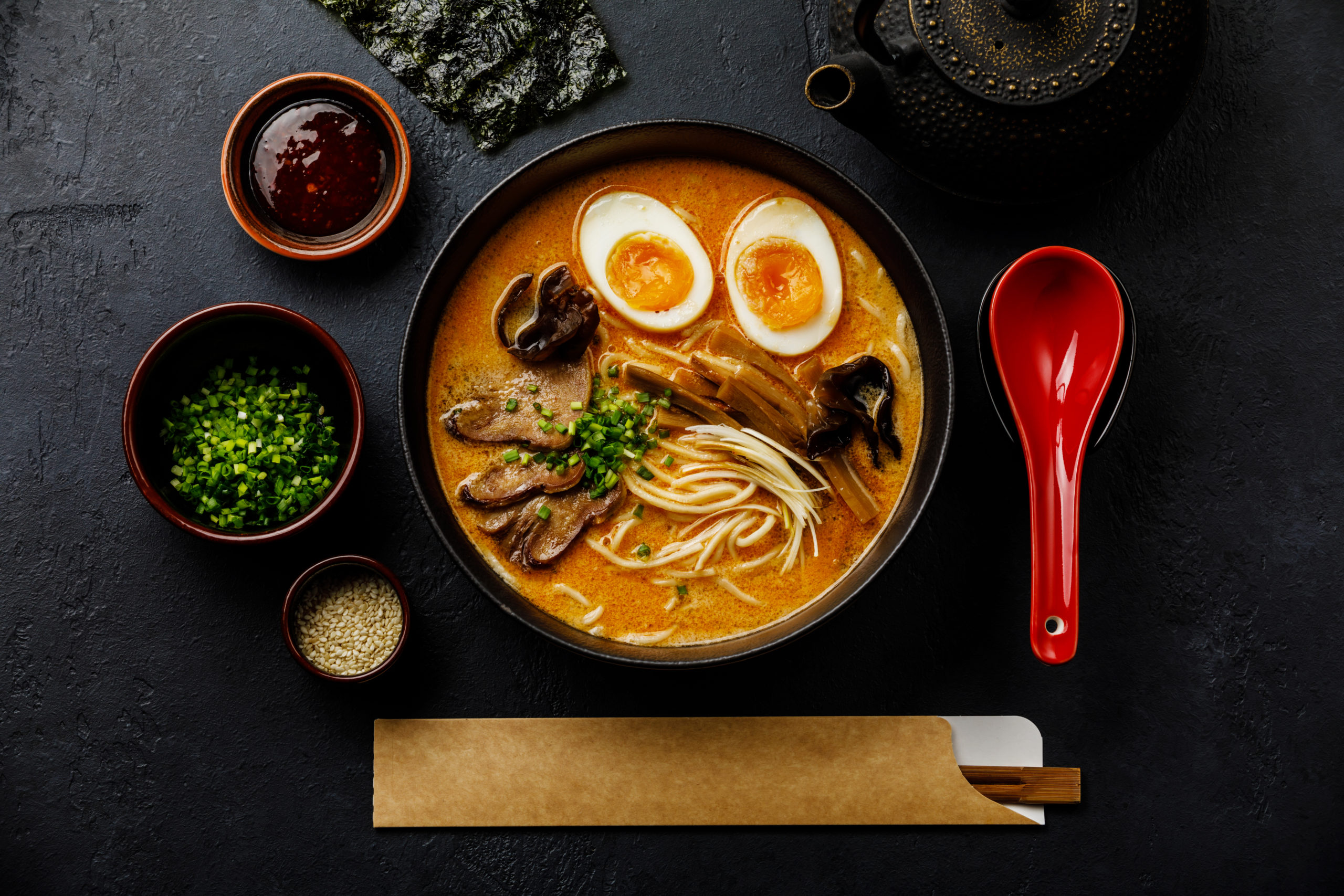 Tantan Ramen
Finally for those who are into spicy - tantan ramen is the best choice. This spicy ramen style uses more Chinese ingredients to achieve that spicy flavor. It has red and thick soup to give ramen that thick stew-like texture and spicy to salty flavor.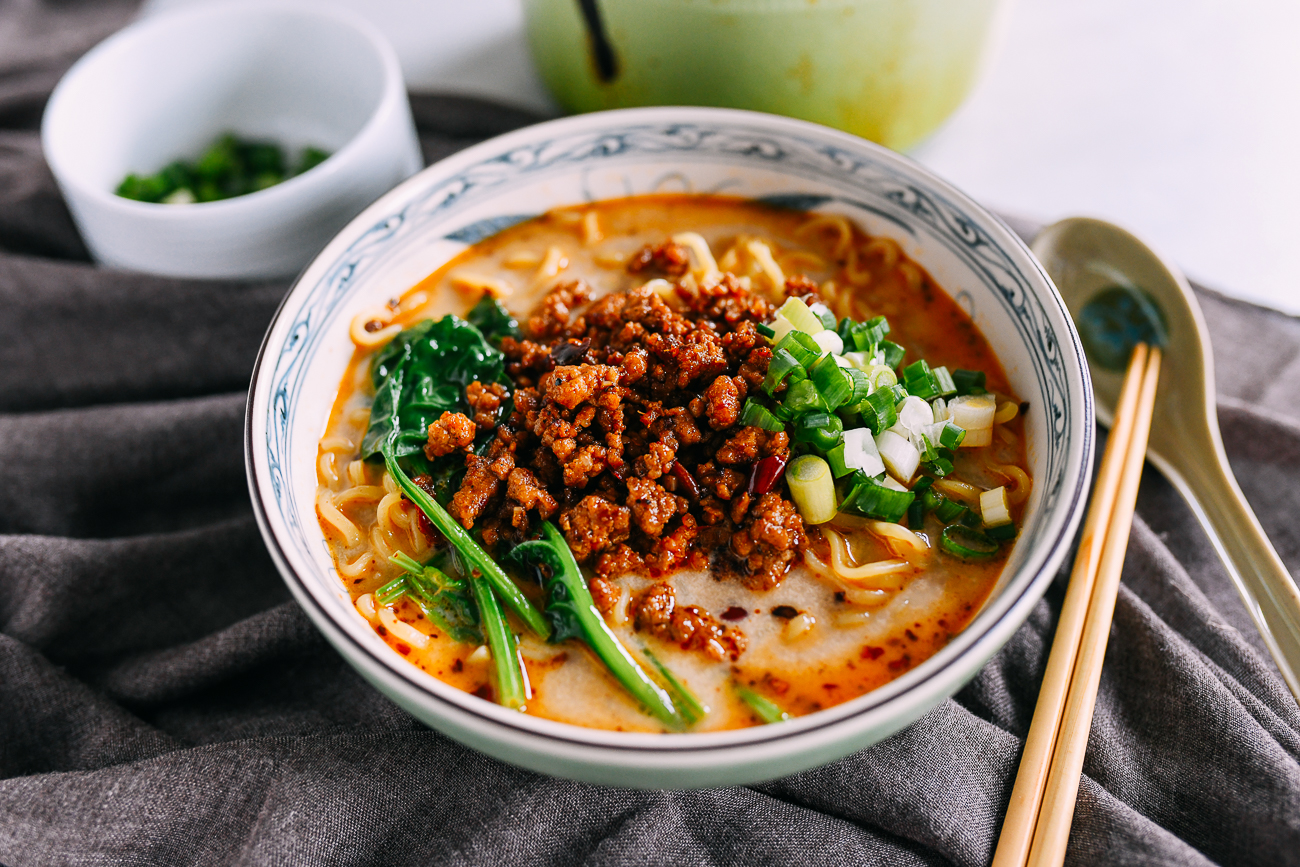 Tonkotsu Ramen
Tonkotsu ramen is known for its milky and creamy thick pork broth. The broth is made from pork bones that have been boiled for a long time until they dissolve and become white, cloudy texture and much thicker consistency. Thin noodles are best to serve with this type of ramen.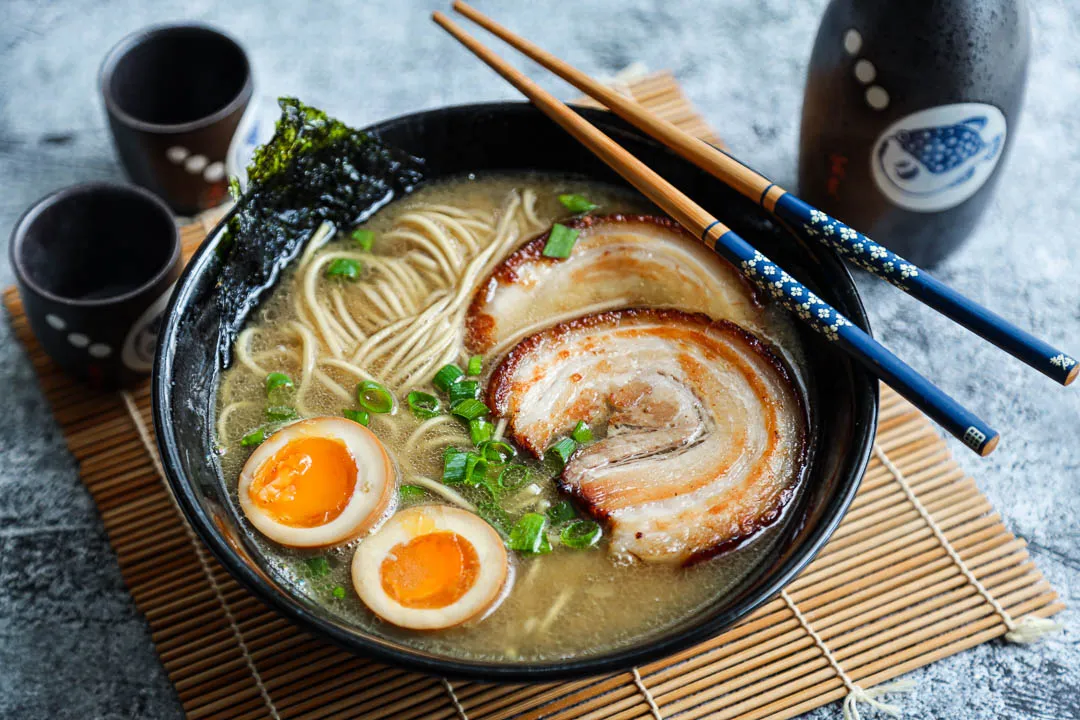 These are just some of the types of ramen that are popular not just in Japan, but also in other parts of the world. Now, if you want to try authentic Japanese ramen, here are some of the popular ramen restaurants in Tokyo to guide you!
Top 10 Best Ramen Shops in Tokyo, Japan
Tsuta Ramen - Sugama. Tsuta Ramen is your go-to place if you want michelin star restaurant in Japan that doesn't cost you a lot. It has been granted one michelin star but you can get a bowl of ramen for only $10. Indeed, it's a classy place to eat ramen, plus there's truffle oil ramen on the menu where you can try their homemade truffle sauce.
Ramen Jiro - Mita Honten. One of Tokyo's best ramen shops is Ramen Jiro with over 300 locations. Customers line up as early as 10:30 am just to reserve a spot at this famous ramen shop, plus you can choose here the size of the bowl that you'd like for your ramen.
Ichiran Ramen. Ichiran ramen is famous for its Tonkotsu ramen which is made of pork broth. You can customize your ramen here as they will give you a form to choose your preferred toppings and broth. They're also foreigner and user-friendly because of the machines to order and the English menu.
Rokurinsha in Tokyo Ramen Street. Rokurinsha is located on Tokyo Ramen Street and is known for serving high-quality ramen. One of their specialties is dipping ramen or tsukemen, where cold noodles are served along with hot ramen broth and other toppings separately.
Ginza Kagari. Ginza Kagari is the best ramen shop in Tokyo if you want the richest and creamiest ramen in Tokyo. They use elegant seasonal toppings and you have an option to change your ramen to chicken in case you don't eat pork.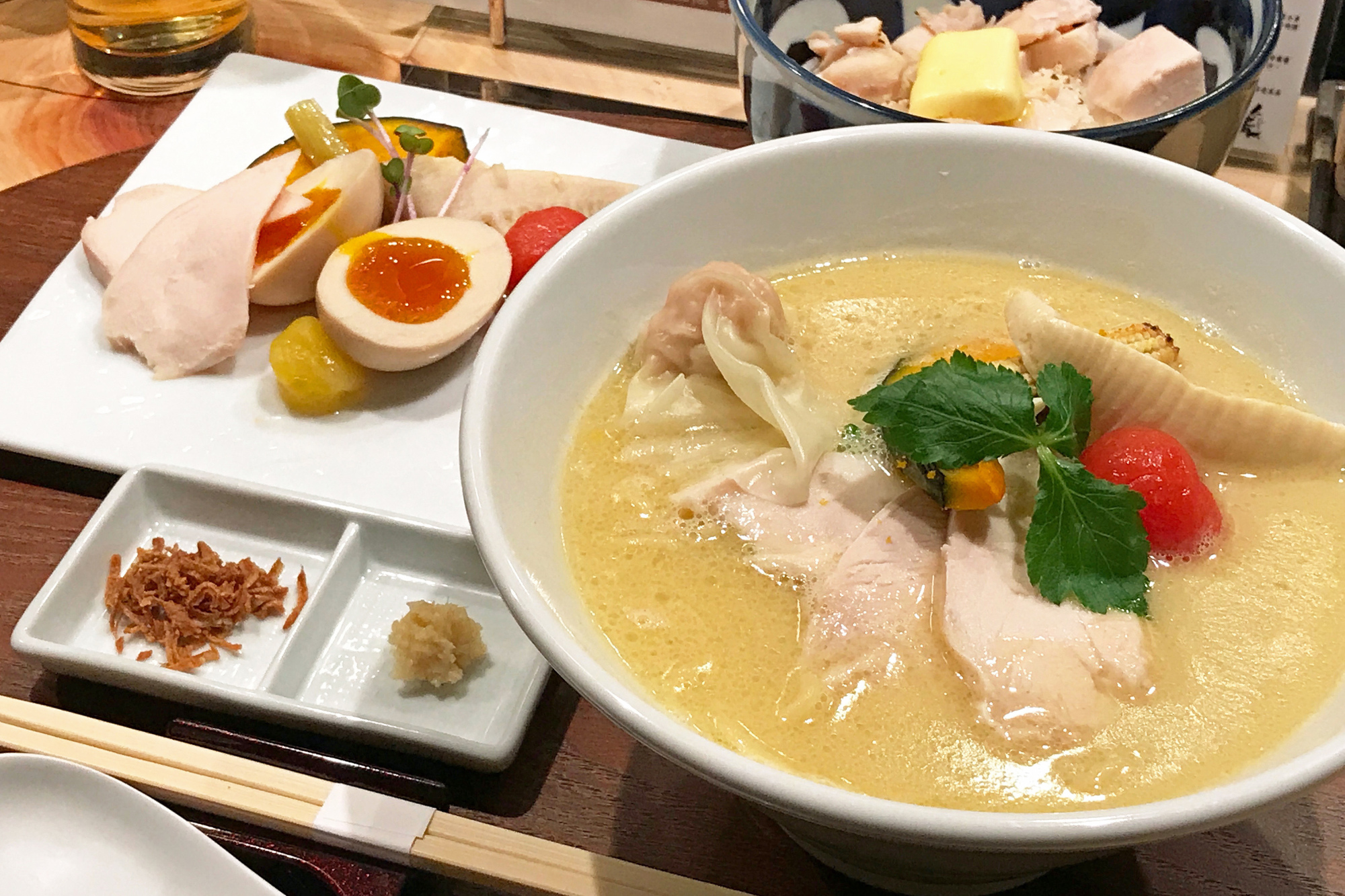 Menya Musashi - Shinjuku. Menya Musashi is Shinjuku city's must-try ramen shop and known for a long queue of customers during peak hours. Their ramen is truly spectacular with chewy noodles and addictive broth, and the use of their flavorful soy sauce.
Kyushu Jangara Ramen. Another well-known ramen shop for Tonkotsu ramen is Kyushu Jangara Ramen. They serve thick slices of chashu pork along with marinated cod roe, bamboo shoots, and slices of boiled egg. You can also order a variety of ramens like spicy miso ramen, garlic ramen, and tsukemen.
Daishi Ramen - Ochanomizu. This is for those who want lighter and more refreshing soup ramen and are tired of having thick pork broth ramen. Daishi Ramen offers ramen in soy sauce broth and uses Chinese-style cooking techniques.
Sora-no-iro Ramen - Yotsuya. This is the perfect ramen restaurant if you're a vegetarian and into vegan food. They are specialized when it comes to ramen that doesn't use any animal products for ingredients.
Menya Itto. Established in 2010, Menya Itto has been constantly emerging as one of the ramen shops with the best-tasting ramen and tsukemen in Tokyo. Seafood Tsukemen is one of their specialties with its chewy noodles and rich and flavorful seafood soup.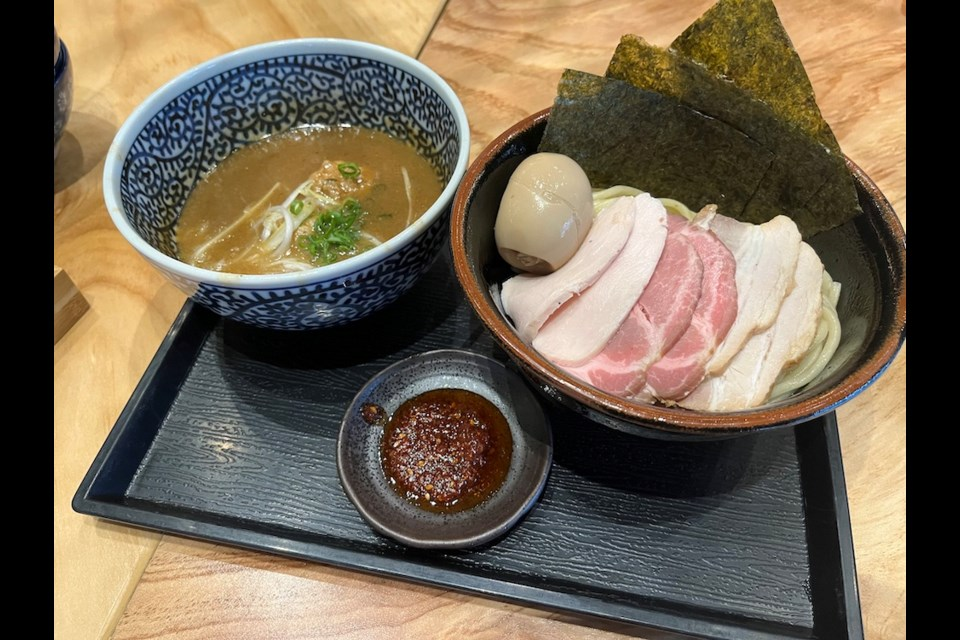 Noodles Collections by Sugoi Mart
While authentic ramen is great, instant ramen is also among the most favorite snacks that have been expanding over time. Although it originated from Yokohama, it already spread globally because of how cheap it is and easy to prepare, making it available everywhere. Instant ramen can be in cups or packets with powdered seasonings and freeze-dried noodles. It only needs a few minutes to get soaked in water and that's it!
Sugoi Mart has a variety of these instant ramen, thanks to their noodles collections, so you can also try them especially if you don't live in Japan but want to try their best instant ramen. Check them out below and see what you can add to your cart!
Another Nissin cup noodles creation is this chicken soup flavor ramen with cabbage, sesame, miso, and of course, the classic Nissin cup noodles taste. It comes with a 3-pack and Akuma-designed box, so definitely must-try instant ramen!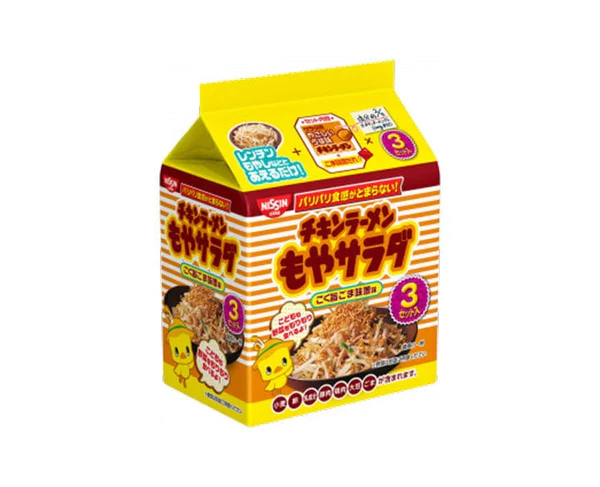 Nissin Cup Noodle Garlic Pork Bones
Up for a snack ramen time? You shouldn't miss this new savory garlic and pork bone flavor of Nissin Cup Noodle, featuring no-added MSG or any artificial flavors.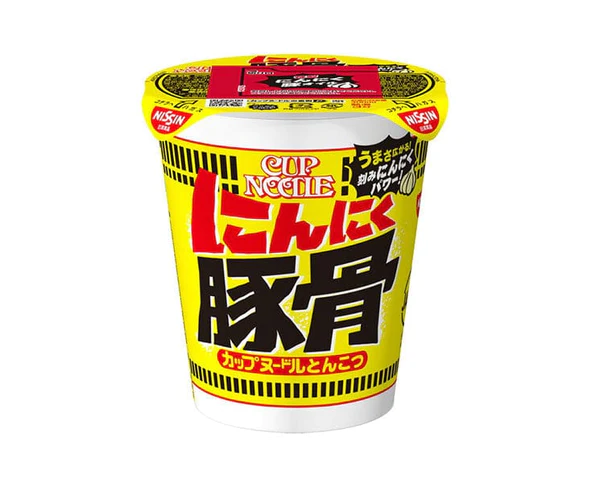 Nissin Cup Noodle PRO
If you want healthier instant ramen, this Nissin Cup Noodle Pro is definitely what you should go to. It has a protein content of 15 grams and uses new noodles with more dietary fiber and lesser crabs. Except for a flavorful sip of minced pork, shrimp, egg, and green onion marinated in a soy-based broth.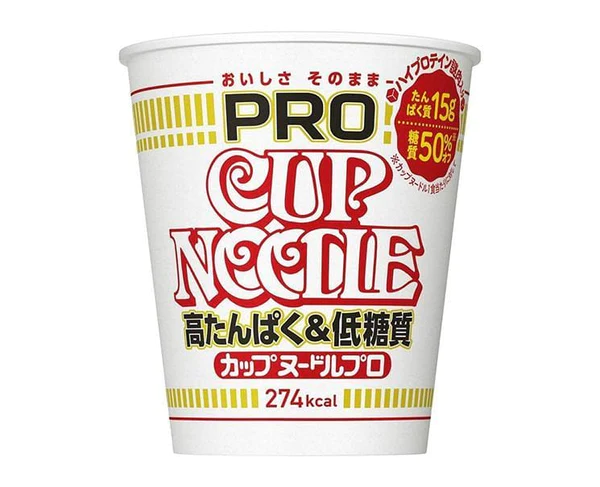 Nissin x 7-11 Premium: Yamato Fire Tonkotsu Salt Ramen
Here's a 7-11 goodie featuring a premium gold collaboration between Nissin and the famous ramen shop Ramen Santouka. It comes with Yamato fire Asahikawa tonkotsu salt ramen, giving you that ramen in authentic ramen shop vibe!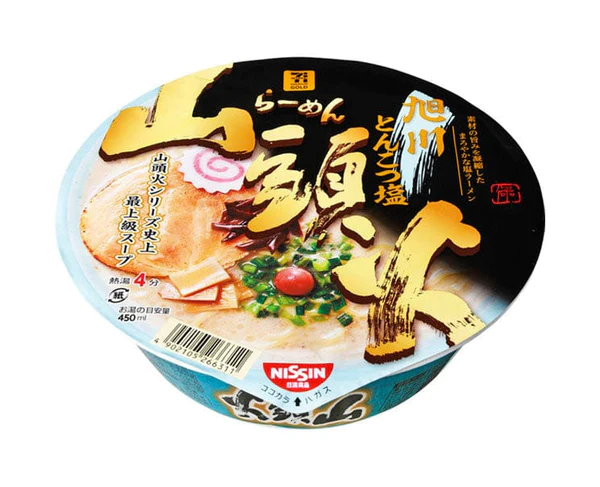 Maruchan Truffle Chicken Ramen
Inspired by the famous ramen shop Maikagura in Tokyo, this Maruchan Truffle Chicken Ramen features creamy and rich chicken soup with truffle flavor.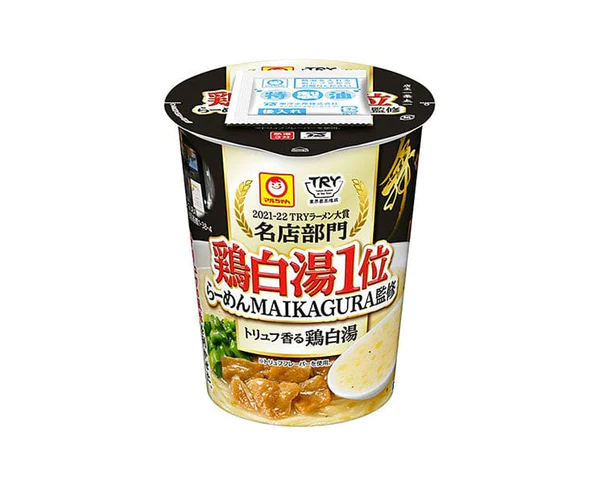 The Bottomline
Japanese ramen is no wonder creating a big buzz around the world because of its creativity and flexibility in flavors. Whether you're into Japanese cuisine or not, this is definitely something that you should try at least once in your life, or else, you're missing a lot! Sugoi Mart is here to provide you with quality goods and snacks from Japan, like your favorite instant ramen, so you won't miss it a lot! Check the website and shop now!