Animal Crossing, which Nintendo created, is a video game franchise in Japanese release that is a social simulation. The player character in Animal Crossing is a human who resides in a hamlet full of different anthropomorphic animals and can go fishing, bug capturing, and fossil digging. The series is renowned for its endless gameplay and use of the internal clock and calendar of the video game console to simulate the passage of time. In the never-ending, non-linear game Animal Crossing, players move into a village where anthropomorphic animals live.
The game's primary goal is to save money to pay off the human's mortgage. This necessitates the collection and sale of natural materials. Their customizable character is free to build elaborate homes, tend gardens, fish, throw parties, and converse with their always-kind animal neighbors once they've named their island and established a small village. The deserted island serves as the main setting of Animal Crossing: New Horizons and the player's house, replacing the town in previous games. It starts as a pure, barren island in the midst of the sea, surrounded by the sea, unlike the town.
Why is Animal Crossing so popular?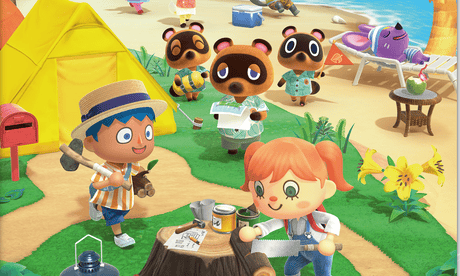 Animal Crossing New Horizons is a communication game that Nintendo launched after some ups and downs and spinoffs. Through online play with the villagers or with their friends and family, Animal Crossing enables users to experience that sense of community. This might be a factor in its present popularity. It lessens the loneliness of self-isolation.
Another factor that could explain the game's sudden popularity is island customization. Through the ability to personalize and embellish their islands as they see fit, players of Animal Crossing are given a chance to express their creativity. A trait that perfectly fits people's current need for emotional refuge. The best thing is that people experience the normal course entertainment in the comfort of their homes. The game sometimes uses only one controller pak, has only one aircheck, and you can save travel data.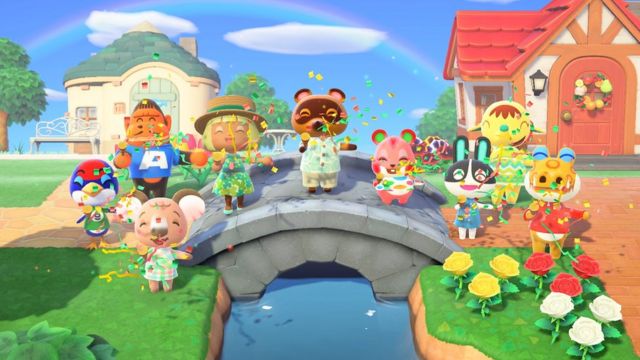 Animal Crossing has been around for nearly 20 years, but it has exploded this year. You can't scroll through any social media feed without coming across one of its friendly, big-headed characters in a screenshot or video showcasing someone's beautifully manicured desert island. People who have never played a video game before have taken to it as a lockdown distraction. Since the release of the latest game, New Horizons, on March 20, it has become cliche to say that this is the game we all need right now. But if the numbers are any indication - it's been breaking records, selling 11 million copies by the end of March - then it's completely true.
You can play it however you want. It can keep you occupied for a few hours a week, pootling around pulling up weeds and catching up with your penguin neighbor, or for hours every day, amassing wealth, furniture, and clothing until your virtual house looks like a 12-year-fantasy old's mansion. The immense virality of Animal Crossing: New Horizons validates the game's creators at Nintendo in Kyoto, Japan, because this is a game designed to be shared.
Facts you didn't know about the Animal Crossing anime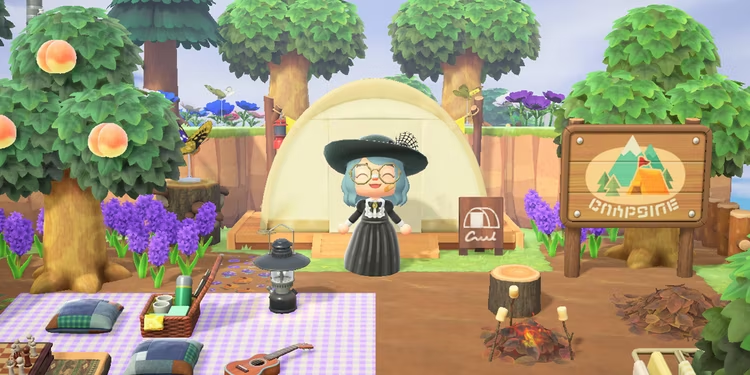 Here are some details regarding the 2006 movie that was only released in Japan.
The Film Has No American Release
In 2006, this film was only available in Japan. In 2007, Nintendo of America declared that they have no intentions of releasing the movie in North America. The movie is available online with English dubbing, but as of this writing, Nintendo of America has no plans to release it in North America. Fans hope that a new film will be made and distributed outside of Japan, but this is also unknown at this time.
There Are Aliens Involved In The Film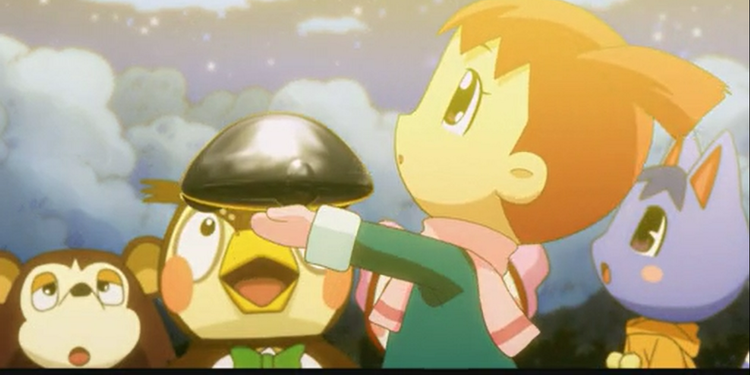 Aliens do exist in the Animal Crossing universe, which some players might find odd. The main cast of the movie wound up gathering spaceship components as a result of the plot's happenings. They went into a tunnel that was blocked by a boulder to look for a lost component as a result.
Tom Nook Appears In The Film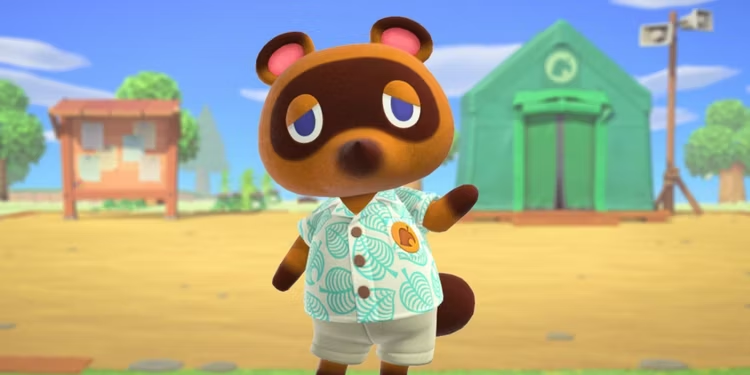 Tom Nook, a contentious character, is among the many featured. He recruited Ai shortly after she moved in to carry things from his business to other neighbors during his appearance in the movie. Some viewers found his actions in the movie even more disgusting than those of his video game counterpart.
The Film Perform Well In Theaters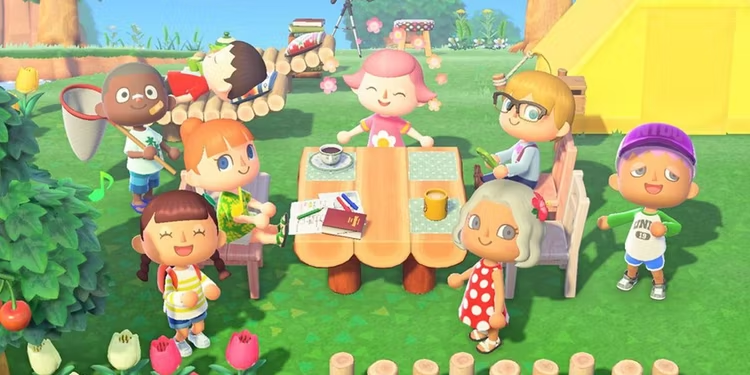 The movie made its Japanese theatrical premiere in 2006 and finished the opening weekend as the third-highest-grossing Japan-only movie. It rose to the position of the third-highest-grossing movie of the year by the end of the year. The movie was eventually published on DVD in Japan in 2007, and the initial printings came with carrying pouches with an Animal Crossing theme. Despite Nintendo of America's lack of plans to do so, supporters outside of Japan expect that it will eventually be officially published in their countries due to its success in Japan.
There is A Movie Version Of K.K. Slider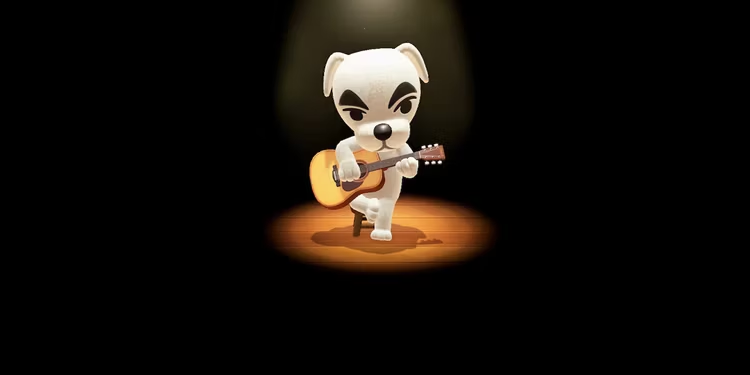 K.K. is a musician who has a lot of fans. The main character, Ai, breaks down in tears as Slider sings one of his songs, "K.K. Bossa," since she misses one of the other inhabitants, Sally, who departed Animal Village to pursue a career in fashion design without telling Ai.
Animal Crossing Collections by Sugoi Mart
If you're a fan of the animal crossing series, it wouldn't be complete without getting the collectibles and some merchandise. Sugoi Mart is here with collections from your favorite series that you'll definitely love and enjoy having. Check them out below:
Animal Crossing Chocolate Egg
Now it's time for the collaboration of Furut with Nintendo and Animal Crossing with this sweet and delicious chocolate egg. There's a miniature inside inspired by the characters of Animal Crossing where you can collect 1 out of 20 possibilities.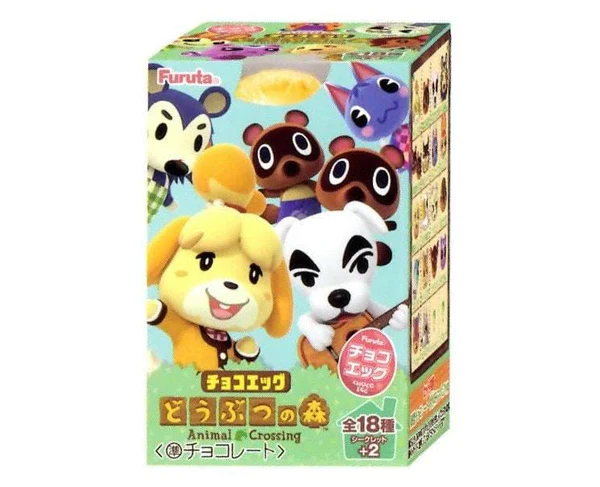 Animal Crossing Switch Card Pod (Green)
If you want to enjoy two games on your Nintendo Switch game, then this is for you. This Animal Crossing Card Pod lets you store two games of Animal Crossing at the same time.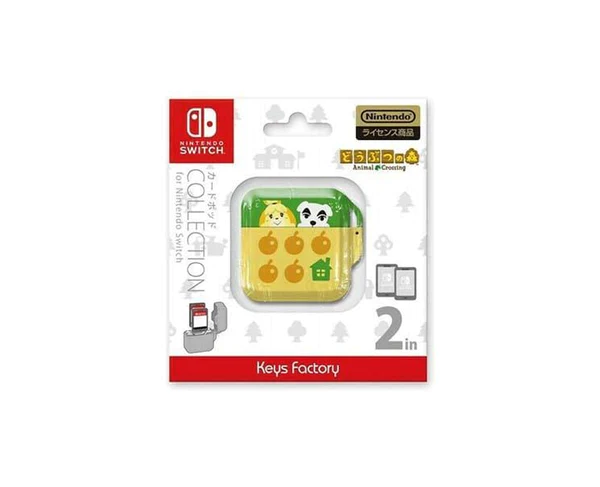 Animal Crossing: Nintendo Switch Purple Playstand
Here is another Animal Crossing-inspired accessory for your Nintendo Switch. This purple play stand with an Animal Crossing design is perfect for a fan like you.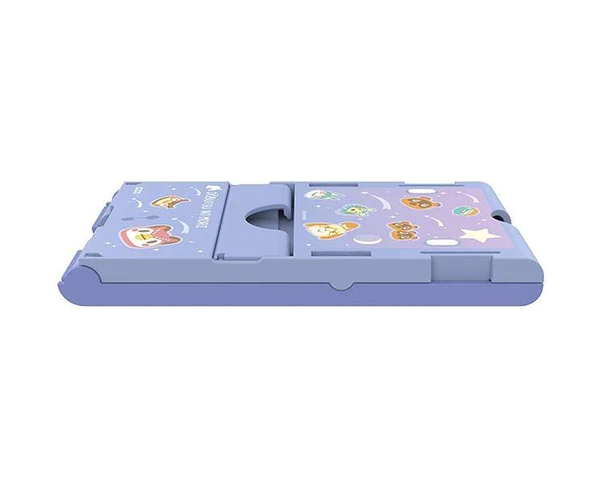 Animal Crossing Ramen: Curry Soup Flavor
How about your favorite snack and video game in one? Why not! This limited edition curry soup with an Animal Crossing theme will take your snack time to a whole new level, especially if you're a fan of the game. It has one character sticker per cup where you can collect a total of 20.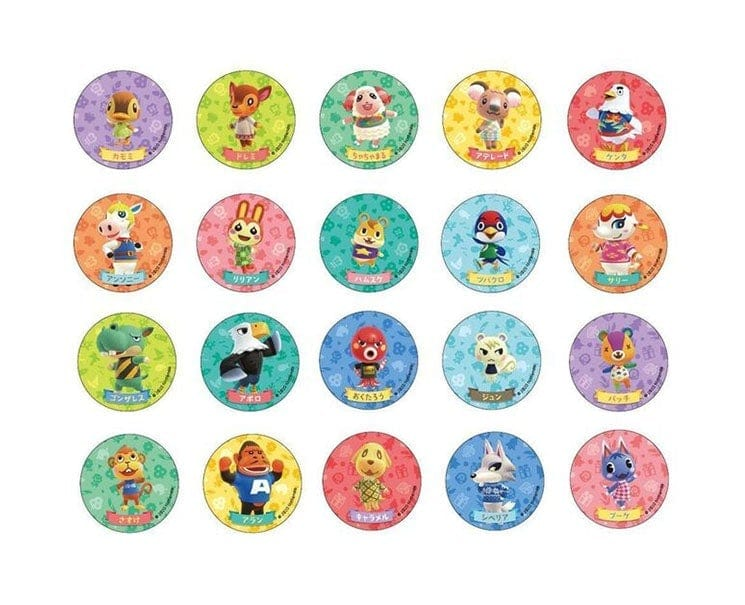 Animal Crossing Snowball Cookies
Another snack you'd love if you're into Animal Crossing games! These Almond Snowball Cookies are irresistible because of their sweetness, plus they have nuts and feature your favorite game theme!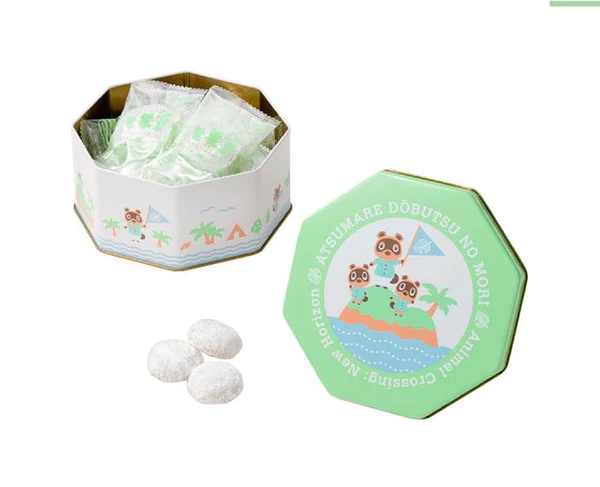 Animal Crossing x Sanrio Amiibo Cards
Another fun collaboration between Animal Crossing and Sanrio is these cool and limited edition amiibo cards which you can use while playing Animal Crossing on your Nintendo Switch. Each pack contains 2 cards and 1 sticker and there are 6 characters from the game that you can collect.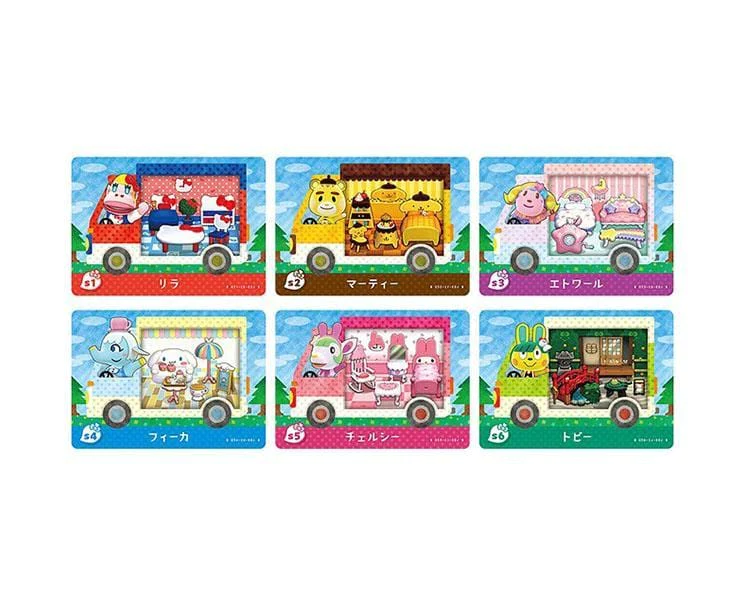 Animal Crossing Plush: Timmy and Tommy Set
If you love Timmy and Tommy from Animal Crossing, then these cute and soft plushies are for you! Each plushie comes with an original box that you can also add to your collections.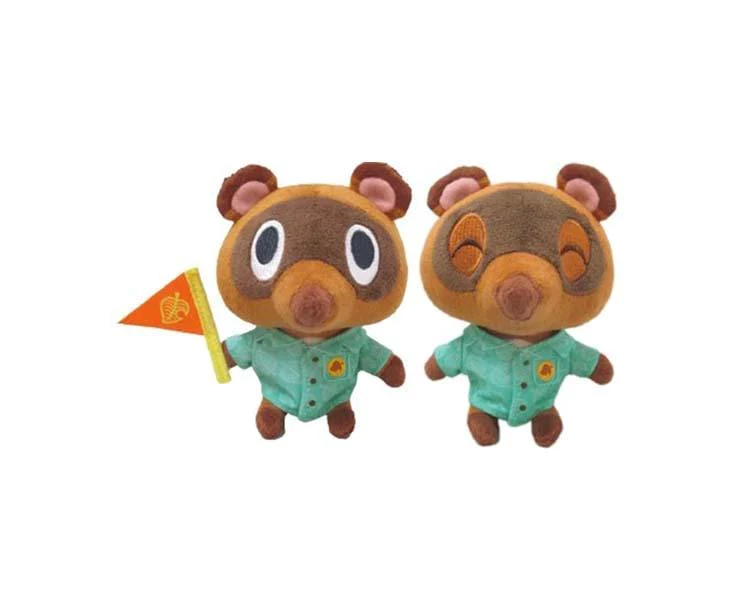 Animal Crossing Aqua Beads Set
Create your Animal Crossing-inspired mascot with this Animal Crossing Aqua Beads Set. It comes with special instructions and the character of your choice.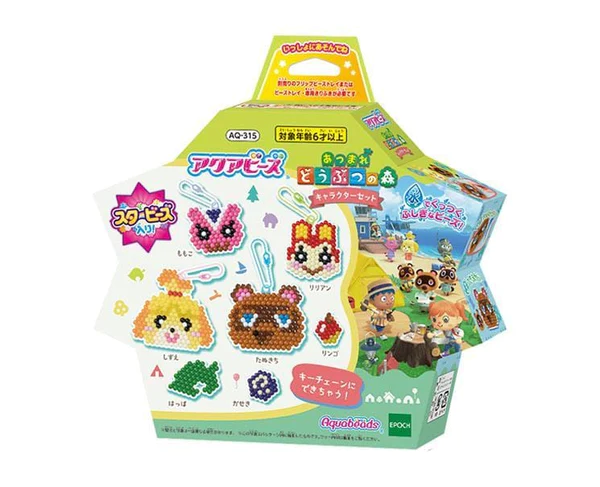 Takeaways
Animal Crossing has various merchandise and goods which you'll surely love! Fortunately, you don't need to find them anywhere because Sugoi Mart is here to offer you with variety of Animal Crossing-themed stuff. It is indeed a great pleasure, especially for a fan like you! So worry not and start adding your favorite collections to your cart now! They're also perfect as gifts for kids and anyone you know who's into the game.
If you wish to buy, Sugoi Mart would be the perfect online market for you - make sure to click this link. We offer high-quality products that are from Japan so you can experience authentic Japanese in the comfort of your home. So, whether it is a collectible, a snack, or any supply, satisfy your eyes and stomach.