Let's get to know one of the best-animated films of the '90s!
My Neighbor Totoro is a Japanese animated fantasy film written by the director Hayao Miyazaki and animated by Studio Ghibli in 1988. It is a family film that follows the story of a professor's two young daughters and their interactions with wondrous forest spirits. A film critic Roger Ebert of the Chicago Times described My Neighbor Totoro as one of the masterpieces works among all Miyazaki's films, calling it one of his 'great movies.' Moreover, Miyazaki films are known for their watercolor-looking backgrounds and Japanese anime traditions where characters have round eyes and small mouths.
The popularity of My Neighbor Totoro in the '90s became the reason for it to be streamed on different platforms. In 1989, from the original Japanese dub, an English dubbed version exclusive for transpacific flights by Japan Airlines was produced by Streamline Pictures. Furthermore, another English dub was released in United States theaters in 1993 on VHS. In 1994, Fox Video also released it on LaserDisc and on DVD in 2002. The animated film revolved around themes like animism and environmentalism, showing the joys and how people live in rural. Since then, My Neighbor Totoro became a critically acclaimed film that amazed worldwide audiences, with a cult following even after its release.
The Success of My Neighbor Totoro
The success of My Neighbor Totoro continued when they received numerous awards for the film. With this, Miyazaki became the Japanese Disney, although a little bit contradicting because Walt Disney is more on visuals and producing, than creating animations. Still, this paved way to Miyazaki career and reputation.
Some of the awards the film managed to receive were the Animage Anime Grand Prix prize, the Mainichi Film Award, and Kinema Junpo Award for Best Film in 1988. Furthermore, in the same year, the film also received the Special Award at the Blue Ribbon Awards. My Neighbor Totoro is considered one of the top animation films in 2010, getting a rank at 41st spot in the Empire magazine's The 100 Best Films of World Cinema. Since then, the film became a cultural icon and made multiple appearances in some Studio Ghibli films and video games.
The Plot
The film was set in Japan 1950s. It followed the story of university professor Tatsuo Kusakabe and his two daughters, Satsuki and Mei Kusakabe as they moved into an old house near the hospital where their mom, Yasuko, was recovering from a chronic illness. It is said that susuwatari, or small, dark, dust-life house spirits and magical creatures were living in that house and they could be seen when moving from dark to bright places. Their father would say they're just dust bunnies, and the nanny they hired for cooking confided that they're soot sprites and will eventually leave the abandoned house once they hear laughter.
One day, Mei discovered two small spirits that eventually led her to the hollow of a large camphor tree. She then became friends with the larger spirit, which was identified as Totoro. Mei would fall asleep on Totoro but when Satsuki would find her, she was already on the ground. Despite many attempts by Mei to show Totoro to her family, she still couldn't. It was one rainy night when Totoro appeared for the first time in front of Satsuki. Totoro only had a leaf covering his head, so Satsuki offered him an umbrella. In return, Totoro gave Satsuki a bundle of nuts and seeds before a giant, cat bus stop halted and Totoro boarded and left.
Satsuki planted the seed from Totoro and after just a few days, Totoro visited at midnight and the two girls awakened. They saw Totoro and his colleagues engaging in a ceremonial dance around the planted seeds that made the seeds grow into a big, enormous tree. Furthermore, Totoro also took the two girls for a ride using a magical flying top. When morning came, the tree has been gone, but the seeds already sprouted.
Meanwhile, the girls discover that due to a setback in their mom's treatment, the planned visit will be postponed. Mei didn't take the decision and ended up arguing with Satsuki. After that, she left the hospital to bring corn to Totoro. The misunderstanding made Satsuki ask Totoro for help so she could find her sister, Mei, which, Totoro granted and helped in the search. The two sisters then reunited and their sick mother eventually came home in the end after learning about the real situation. The two sisters would play with other kids as King Totoro and his friends watched them from afar.
My Neighbor Totoro Collections by Sugoi Mart
Are you also a fan of this highly acclaimed film from the '90s? We got you covered with these amazing collections of My Neighbor Totoro by Sugoi Mart! Check all these Totoro-inspired designs in products like cups, game cards, figures, and even toys! It's now time to relive the classic anime film from the '90s!
My Neighbor Totoro Uno Card Game
The best human comedy film from the 1990s and everyone's favorite game card in one. This Uno Card Game in My Neighbor Totoro theme is definitely a must-have if you love collecting Studio Ghibli items and have a knack for game cards. Take the classic game Uno on a next level of excitement, featuring arts from another classic anime film!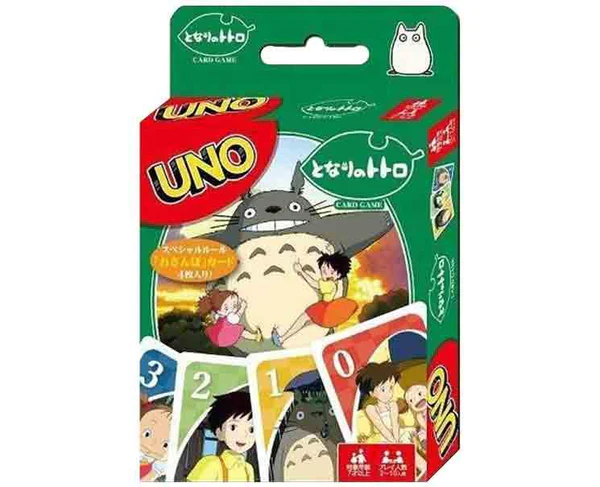 My Neighbor Totoro Cat Bus Mat
Still remember the iconic Cat Bus from the My Neighbor Totoro film? This Cat Bus Mat is not just cute, but also a top-notch quality mat that you should add to your collections, for the love of Totoro and the whole film! The size comes with 47 x 100 cm, perfect for house or room usage.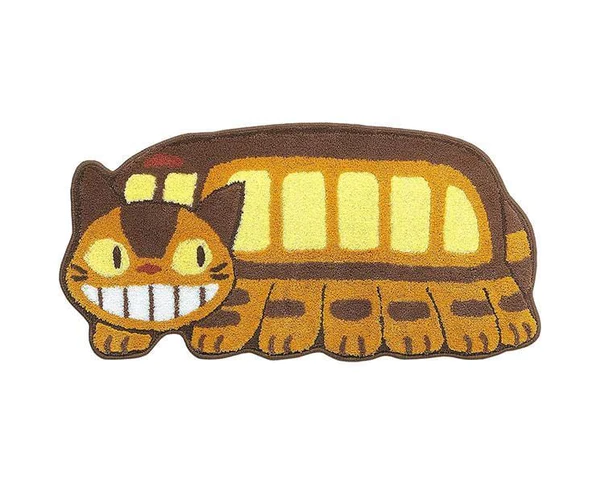 My Neighbor Totoro 375cc Porcelain Cup
Your favorite Totoro on a cute cup from Noritake is another classy, but adorable collection! Have a cup of tea on this porcelain cup that can hold up to 375cc. This is also perfect to give as a gift or just can be added to your Totoro or cup collections!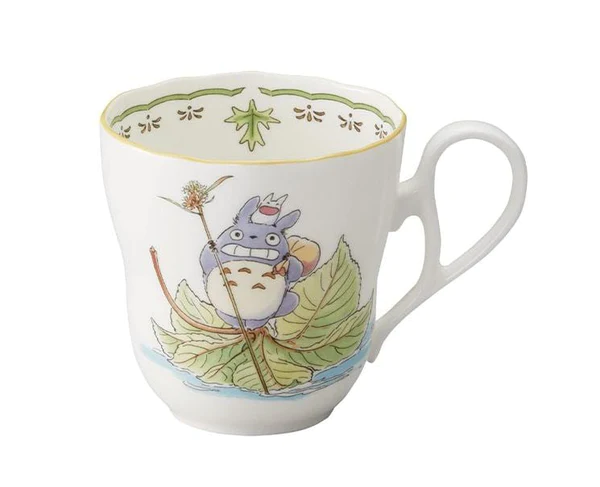 Ghibli Chopsticks Totoro (Pink and Purple)
Get these Japan exclusive Ghibli chopsticks featuring all of the famous characters from anime studios! This Ghibli-inspired chopstick is in Totoro design, available in Pink and Purple flower design.
My Neighbor Totoro Stackable Figures
This is for those who love collecting figures! The stackable figures pack comes with Totoro, Med-Totoro, Sm-Totoro, and others. You can use and move the stack into many different patters. Moreover, this is a great gift for kids this coming holidays.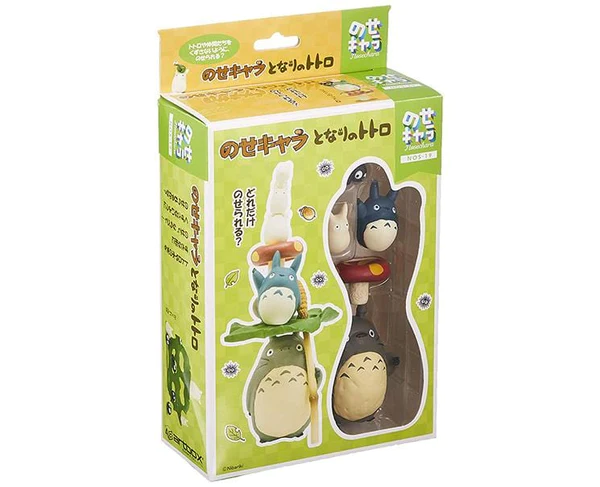 My Neighbor Totoro 1000 Piece Jigsaw Puzzle (Naptime)
Don't forget the classic naptime scene in the anime film My Neighbor Totoro! The exact scene in this 1000 piece Jigsaw Puzzle is indeed a masterpiece to make and to have! Get this as toy for playtime with kids, as collection, or as a gift.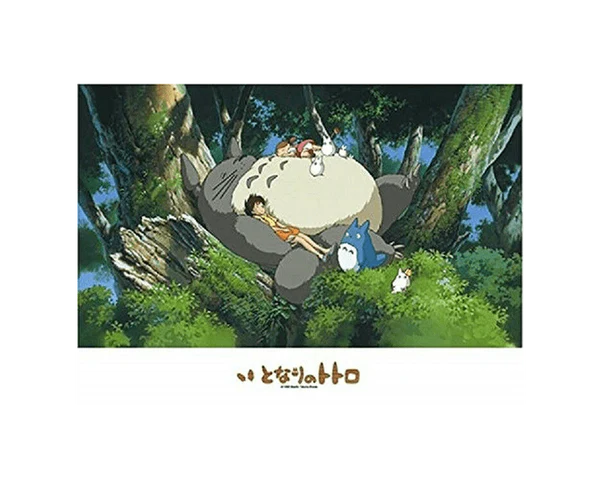 Totoro Jenga
H0w about xxperience the joy of the classic game Jenga with this famous Studio Ghibli character - Totoro? The whole jenga comes with blocks that are inspired by the beloved anime movie. Spend time with your family and friends while playing jenga or watching the classic anime of the '90s.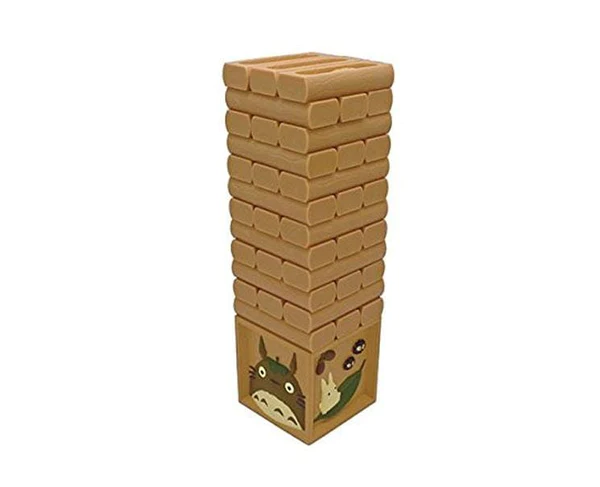 Takeaways
My Neighborhood Totoro is the right amount of adventure, fantasy, comedy, drama, and slice of life that you need in one film. It indeed has a lot of virtues to learn from, hence, this is great movie selection for families. Aside from the warmth that you could find in this film, which is one reason why it was loved by wider audiences, the film will also give you rich human comedy, specially between the two little girls. Plus, the scenes that involved Totoro and other enchanted things in the film look promising, a little sad, scary, but still a perfect combination of all emotions in one.
Although it's been decades since the release date of the movie, it's still loved by many people until today, regardless of the generation. In fact, there's a Ghibli museum intended to showcase the iconic anime and movies from before and My Neighbor Totoro is among them. It's totally giving a nostalgic vibe, especially to those who were young back then.
If you are looking for the perfect Totoro collections, Sugoi Mart is here with a varieities of products to choose from. We also have other categories that are made in Japan, including household goods, kitchen utilities, drinks, snacks, sweets, Japanese authentic food, experience sets, toy and anime collections, and many more. Get exclusive and limited Japan editions from famous brands like Coca-Cola, Starbucks, KitKat, and a lot more.
If you haven't visited our website yet, visit the website here and shop now!