Nothing is more talked about than Chainsaw Man these days. The anime adaptation of the series has only recently begun, but fans are already raving about its fantastic plot, animation, and action sequences—not to mention its outstanding characters with special abilities. However, when a show is as well-liked as Chainsaw Man, its followers are eager to learn everything they can about it. Read on and learn everything you need to know about one of the top anime of this year, Chainsaw Man.
What is Chainsaw Man?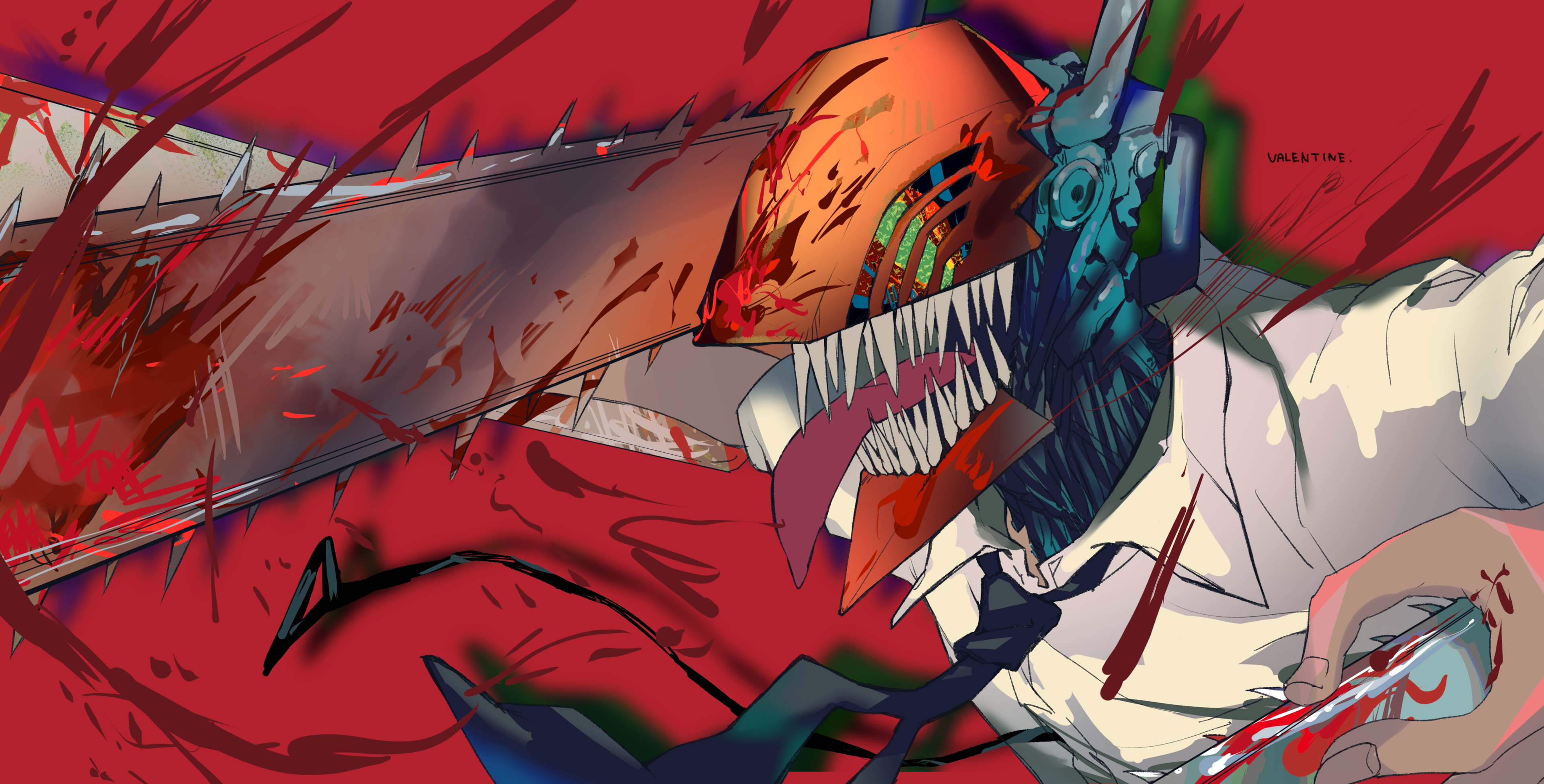 Chainsaw Man is a Japanese manga and anime series written and illustrated by Fujimoto Tatsuki. The critically renowned Japanese animation studio MAPPA (Maruyama Animation Produce Project Association) published Jujutsu Kaisen and Attack on Titan Final Season also published this well-loved anime adaptation of cgi rip-and-tear gore battles, paired with a unique fight song and funny story about heavily involved devils, the Chainsaw Man manga. The primary character in the 97-chapter Public Safety Saga is Denji. Denji, the main character, was forced to enter into a contract with one of the Devils and transform into a human-devil hybrid in order to pay off his father's enormous debt. The two arcs that make up the series are the Public Safety Saga and the Academy Saga.
Shueisha's Weekly Shonen Jump serialized its first arc from December 2018 to December 2020. Then in July 2022, Shueisha's Shonen Jump+ online magazine started serializing its second arc. Its chapters have been compiled into 13 tank-bon volumes as of January 2023. The series is the fifth-best-selling manga in 2021, with more than 5 million copies sold and over 15 million copies in print.
Chainsaw Man Plot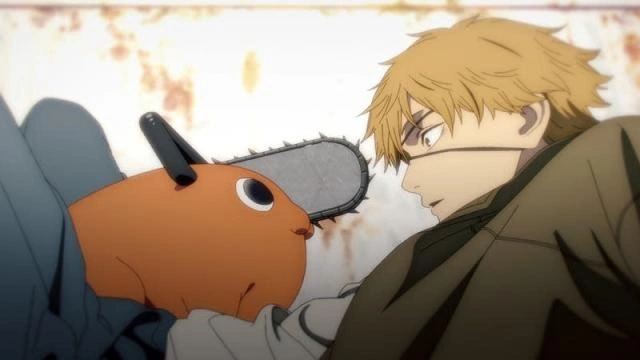 The story takes place in a universe where human fears and other negative emotional feelings, such as afraid, violence, trouble, and sadness give birth to devils. The action takes place in 1997 in a parallel universe in which the Soviet Union still exists, and numerous historical occurrences, including the Holocaust, AIDS, and the use of nuclear weapons, have been wiped out by the Chainsaw Devil's devouring and hunting of their respective Devils. Some people hunt devils, known as "Devil Hunter." However, humans can enter into agreements with devils to use their power by offering sacrifices. Devils can transform into Fiends by taking control of a person during their first death.
Moreover, the main scenes of Chainsaw Man centers on Denji, a poor young man who enters into a deal to have his body fused with that of a canine devil named Pochita, giving him the power to turn specific body parts into chainsaws. After some time, Denji joins the Public Safety Devil Hunters, a government organization tasked with battling demons whenever they threaten Japan.
Public Safety Arc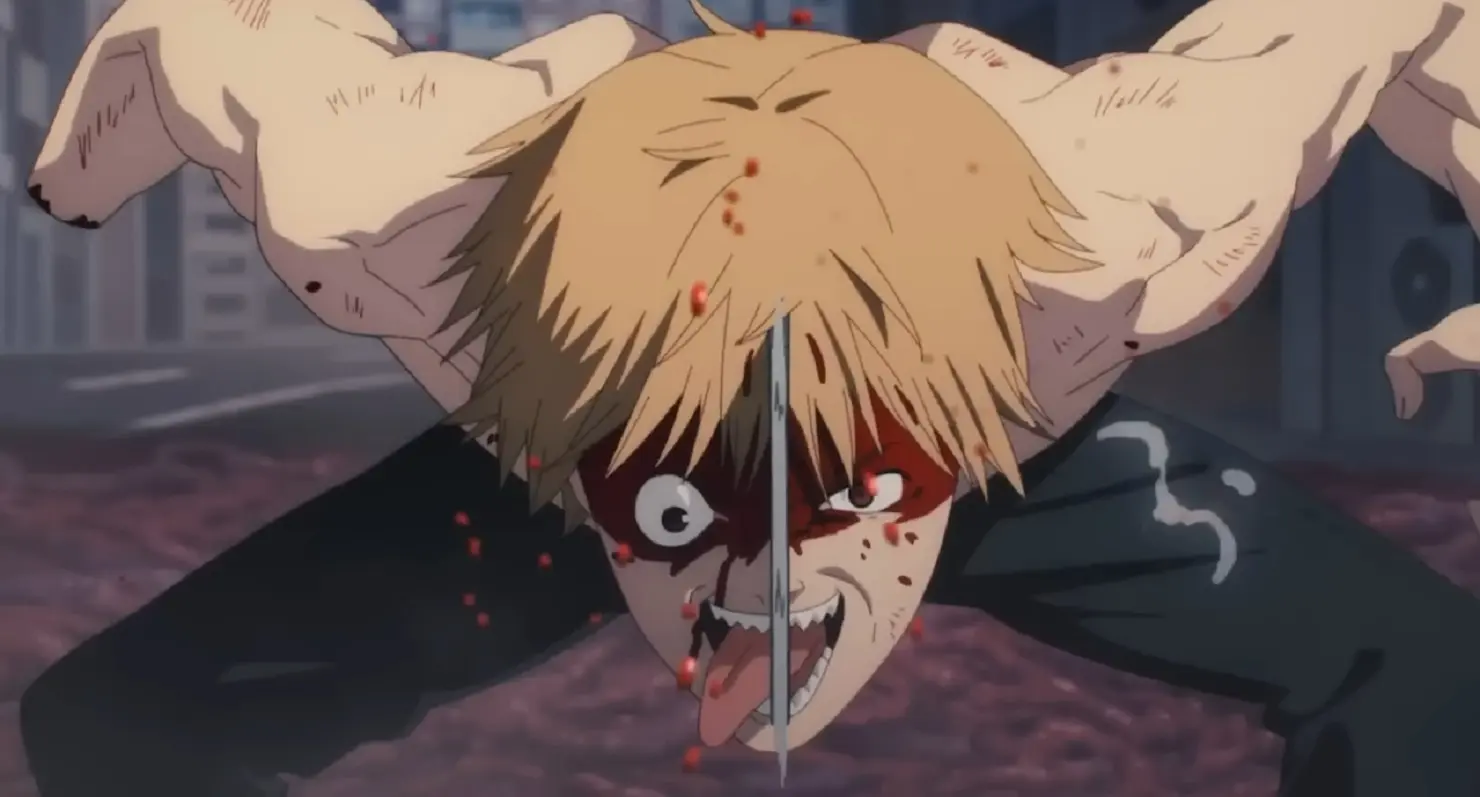 The first book in the Chainsaw Man series is titled Public Safety Saga. Weekly Shonen Jump serialized Chainsaw Man Part 1 from 2018 through 2020. Denji, a young guy trapped in poverty, is helping Chainsaw Devil and Pochita, his dog, pay off his late father's debt to the yakuza by working as a Devil Hunter. Denji is killed by the yakuza when they betray him in exchange for a deal with the Zombie Devil. Pochita deals with Denji, combining with him to form a human-demon hybrid in exchange for Denji achieving his goals. Then Denji transforms into Chainsaw Man and slaughters the yakuza. After that, he joins the Public Safety Division, a group of government Devil Hunters, where he is given the task of killing the Gun Devil by Makima. Denji trains alongside Power the Blood Fiend under the seasoned Devil Hunter Kishibe while battling numerous foes that want Chainsaw Man's power.
Later, it is revealed that Makima is actually the Control Devil, who orchestrated circumstances to dash Denji's hopes of freeing him from his agreement with Pochita. Makima and her new hybrids team are then pushed into battle, and Denji is obliged to win. Later, Kishibe unveils a reincarnated Control Devil, this time as a young child named Nayuta. In Denji's nightmares, Pochita offers to help with his request that Denji takes care of the reincarnated Control Devil. Denji starts going to high school and acting as a vigilante against Devils.
Academy Arc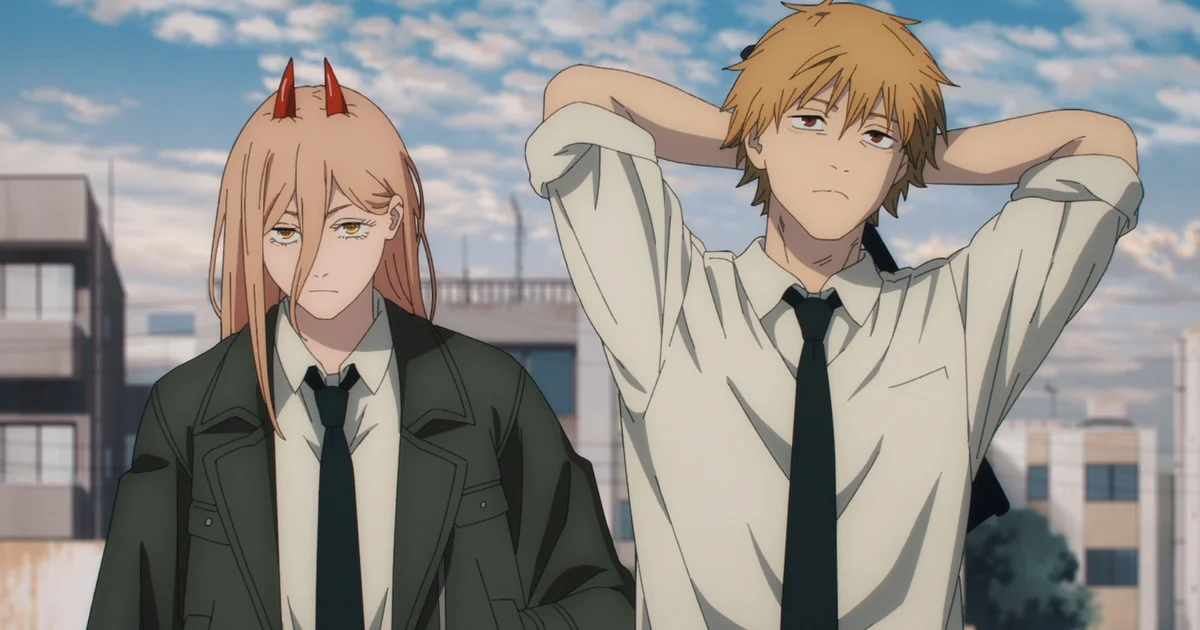 Denji joined the high school after leaving Public Safety and is still killing devils. He still wants a woman and frequently looks for methods to use Chainsaw Man's celebrity to reveal his true identity, but a former employee named Hirofumi Yoshida consistently thwarts his attempts to do so. In the meantime, the War Devil makes his way back into the earth to get revenge on the Chainsaw Devil. Asa Mitaka, a lone high school student who attends Denji's school, becomes its captive and is forced to look for the Chainsaw Man's real identity. Asa is introduced to Denji by Hirofumi, who is skeptical that Denji is Chainsaw Man. Asa begins to feel a connection with him, and Yoru urges her to commit to a relationship with Dennji so they can work together to forge a potent weapon from his flesh.
Who is Denji?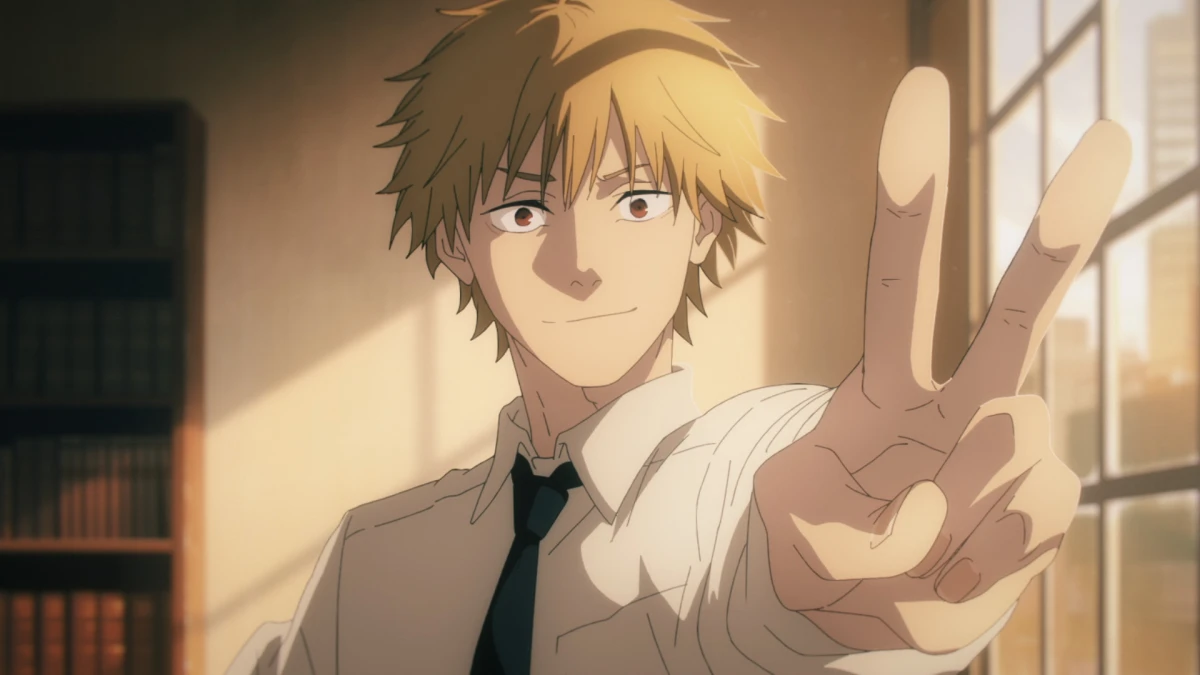 The main character, Denji, enters into a deal with a chainsaw devil to acquire its abilities. He is also known as Chainsaw Man. Denji is an adolescent who has grown accustomed to life on the streets and who only completed his primary education. Denji has difficulties with fundamental skills like simple math and reading Kanji. However, Denji makes up for his lack of wisdom with his empathy and enthusiasm.
Additionally, he lacks social skills and frequently exhibits childlike behavior. He could initially come across as unpleasant or abrupt, but it is only a result of his upbringing and extreme poverty. Unfortunately, Denji doesn't think twice before acting when money, food, or any other type of comfort is at stake. This is demonstrated in the anime's pilot episode when Denji agrees to consume a cigarette in exchange for a few yen. He was, however, wise enough to avoid swallowing it. He later tells us that in order to raise a little extra cash to cover his father's debt, he sold an eye and a kidney.
Who is Chainsaw Devil?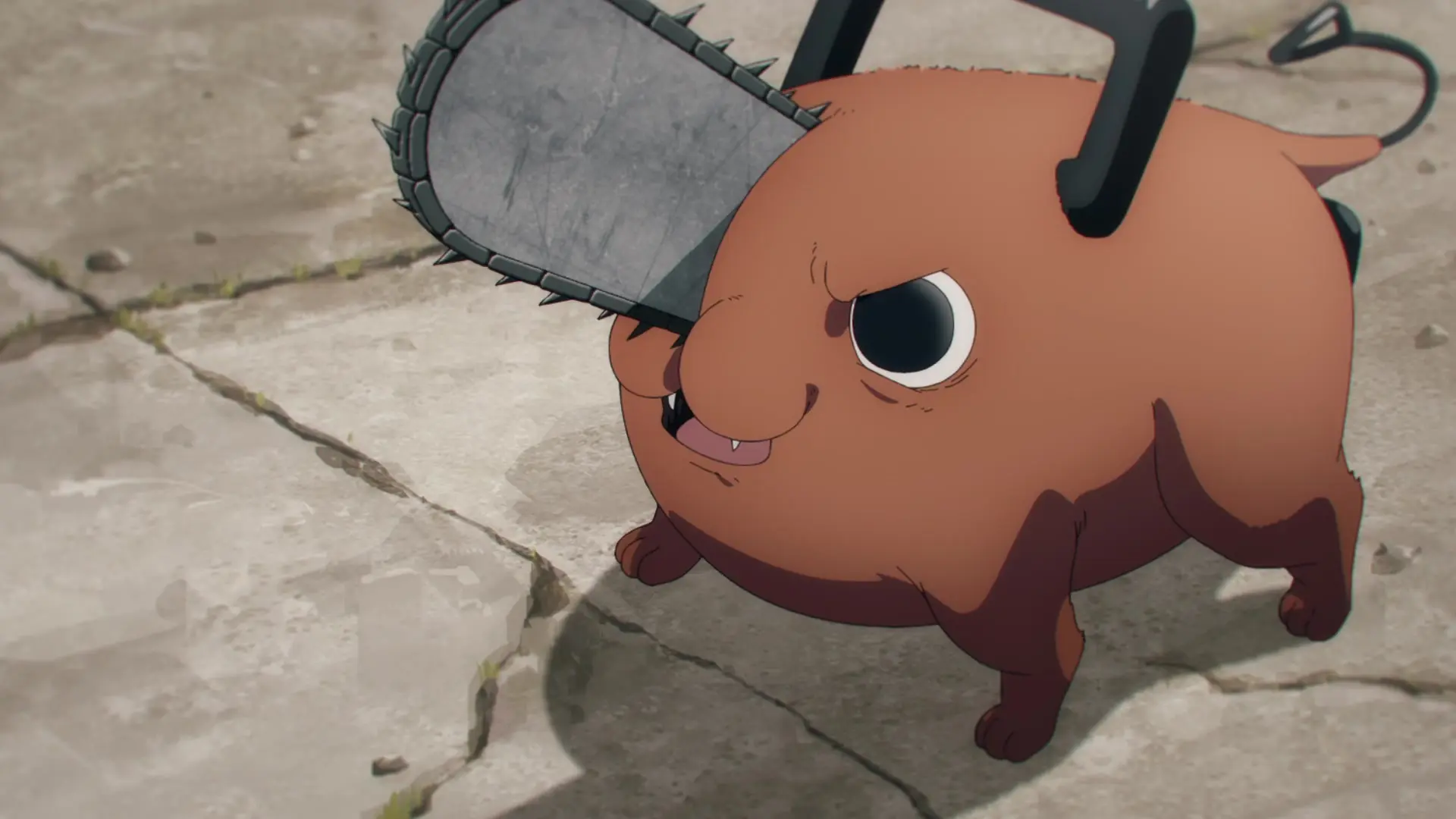 The Chainsaw Devil and "Hero of Hell" was Pochita. He devoured other devils who were so infamous they were erased from existence after killing devils who called upon him for years. Many other devils, like Makima, the Control devil, and the Darkness devil, wanted to employ him for their own purposes. Pochita possesses a rare power that allows her to consume any devil and eliminate the related sources of fear. Pochita has destroyed and consumed both mythical devils like a star that would shatter children's imaginations and devils of historical evils like the Nazis.
The Chainsaw Man has four arms, a burly build, and is covered in black scales and spikes across his entire body in his actual form. With the exception of a mouth full of pointed teeth, his head is featureless and shaped like a chainsaw with horns. Pochita is a little, orange dog-like monster in his weaker state. He has handles on his head and bottom that Denji grabs anytime he uses him as a weapon. He also has a chainsaw that protrudes from his face, where his snout would be. He also has a tail that resembles a chainsaw ripcord that, when pulled, triggers the chainsaw snout. Pochita transforms into an orange, heart-shaped organ with a chainsaw ripcord protruding from its "head" after becoming Denji's heart. Also, Pochita almost perfectly resembles Denji in his hybrid form as he's fighting Makima in his final battle, even wearing the same Devil Hunter costume, but his arms are more scaly and devil-like.
How Did Denji Become Chainsaw Man?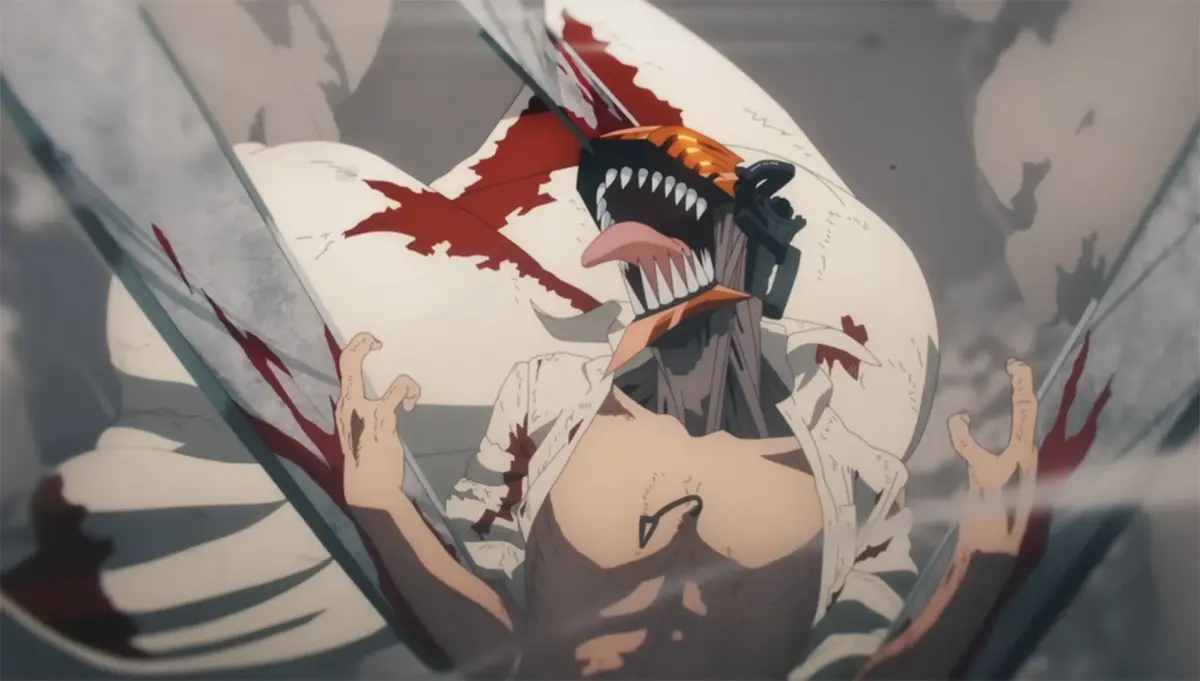 Denji used to hunt small-time demons for the Yakuza when he was a teen in order to pay off the debt his deceased father left behind before evolving into a devil hybrid in Chainsaw Man. The gang then turned on Denji and attempted to murder him. Pochita, the chainsaw devil, made a deal with Denji in his dying moments, took control of his heart, and gave him the power of the chainsaw devil. According to their agreement, Denji will reveal and realize his dreams to Pochita in exchange for Pochita lending him his abilities.
Denji now has a cord dangling from his chest after the two combined to prevent his death. Denji transforms into Chainsaw Man anytime he pulls the tail-like cable on Pochita. He acquires all of the Chainsaw Devil's abilities while still being conscious and in control of his body. Denji acquires incredible abilities to combat and destroy devils in this form, which also manifests a chainsaw from his hands and head. Denji can also transform his body parts, such as his arms or feet, into chainsaws in emergencies. However, Denji loses a lot of chainsaw blood while using the Chainsaw Man transformation, which causes him to become anemic after a battle. Denji's head will only partially release the chainsaw if he pulls the cable with insufficient blood. His power is also weaker than usual at that time.
Best Chainsaw Man Merchandise
Chainsaw Man fans can choose from a wide range of goods and merchandise that have been released in Japan as a result of the Chainsaw Man franchise's rising popularity. Fans of Chainsaw Man can find more and more merchandise as the story goes on, including figures, manga, clothing, souvenirs, cosplay, and much more. You wouldn't want to miss this, would you? Check out the Chainsaw Man merchandise in the Sugoi Mart Chainsaw Man collection.
1. Chainsaw Man FiguTTO Blind Box
Bandai Apparel has now released a brand-new Figutto Mini Figure Blind Box from the popular television series Chainsaw Man! The charm of these adorable chibi characters is brilliantly captured in their petite, realistic, and dynamic positions. One of the following characters—Denji, Power, Makima, or Aki Hayakawa—will be given to you in a blind box at random. A tiny package of bath powder with a floral smell is included in each Chainsaw Man FiguTTO Blind Box.
2. Chainsaw Man Nendoroid Figure Power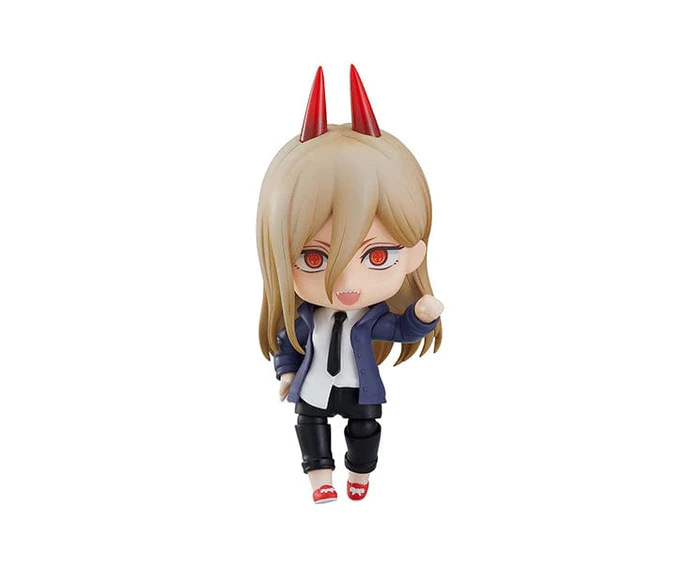 Power from "Chainsaw Man," a companion of Denji, is a previously released Chainsaw Man Nendoroid Figure Power! She comes with three face plates: one with a neutral look, one with a smile, and one with an eating expression. You can recreate cool action poses from the series using the extra parts that come with Power's hammer and knives. Power and her cat Meowy are also shown together because Meowy has also been painstakingly recreated in miniature form.
3. Chainsaw Man Nendoroid Figure Denji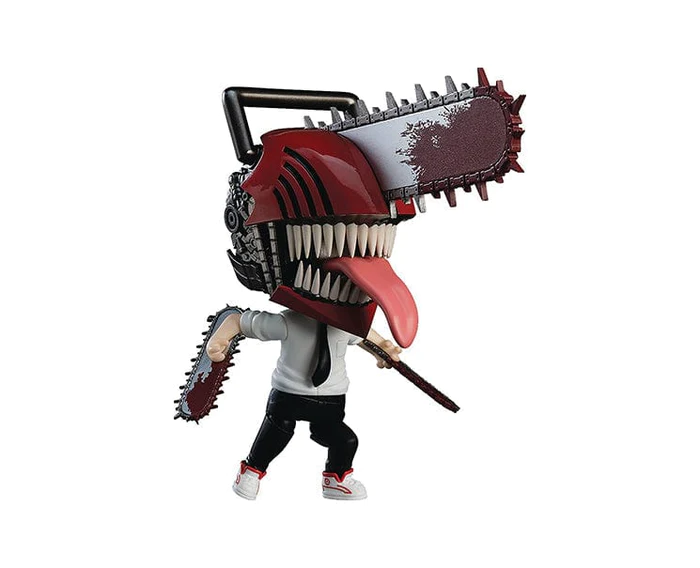 A new version of the Denji Nendoroid from "Chainsaw Man" has been released! This includes both a regular face plate and a face plate that shows Denji changing to Chainsaw Man. Special head parts and a beginning rope that fastens to his chest are also supplied to show Denji in his altered state. Moreover, an articulated jaw and an attachable tongue section are also included in the altered head portion. You may completely replicate Denji's appearance from the manga using the interchangeable chainsaw arms that come with the Nendoroid! Display Chainsaw Man Nendoroid Figure Denji together with Pochita since Denji's friend Pochita has also been scaled down to charming Nendoroid size!
4. Zone Energy Drink Chainsaw Man ZONe Blood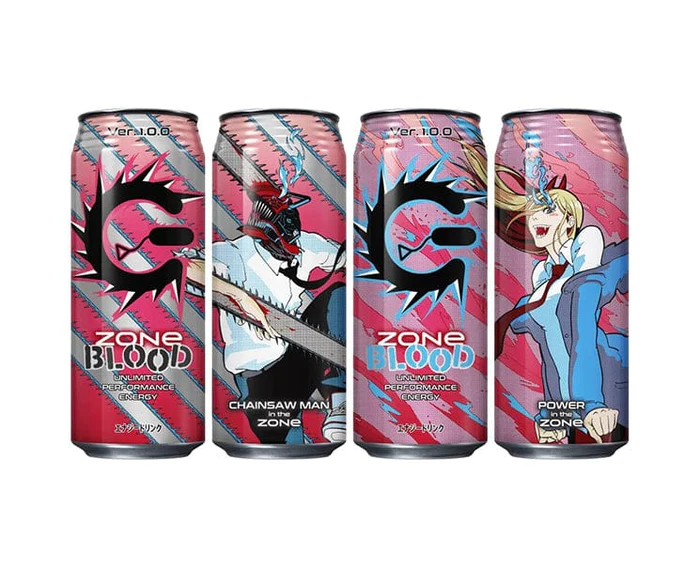 Discover a special partnership between the Chainsaw Man anime and the Japanese energy drink brand ZONe! Denji will appear in one version as Chainsaw Man, and Power will appear in the other. The ZONe switch logo has been altered to resemble a chainsaw for the drinks created in partnership. According to ZONe, the drink was inspired by Denji and Power's blood ingestion, enhancing their capacity for regrowth and improving their battle skills. As a result, the Zone Energy Drink Chainsaw Man ZONe Blood beverage is red to resemble blood, and its ingredients include unnamed fruits that are popular with young people.
5. Chainsaw Man Kigurumi Hat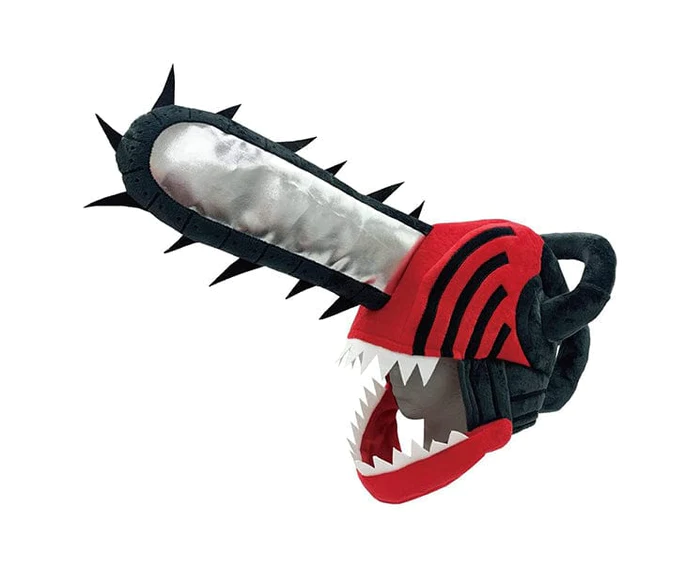 If a kigurumi outfit is not what you're after, how about a kigurumi hat? With this unisex, one-size-fits-all Chainsaw Man kigurumi Hat, anyone may cosplay as Denji. You can unwind while cosplaying Chainsaw Man because it is incredibly cozy and fluffy.