In Japan, importing goods and services is not that new. In fact, it is very challenging to spend more than ten minutes in any major Japanese city without encountering a Western company or product. The country has not, however, given up its cultural heritage in favor of the West, as this would indicate. Japanese people only have a remarkable ability to alter imported things to better suit their own tastes, and the completed product is typically a significant upgrade from the original. One best example of this is Doritos, one of the most well-liked snacks worldwide. Before, fans of Doritos had only two options for years: Cool Ranch and Nacho Cheese. Thankfully, those times are behind us, and Doritos Chips are now available in over 20 different flavours in Japan. Some snack flavours are more enticing than others, like the majority of experimental flavours used in Japan. Read on and discover the wide variety of Japanese-flavored Doritos.
What is Doritos?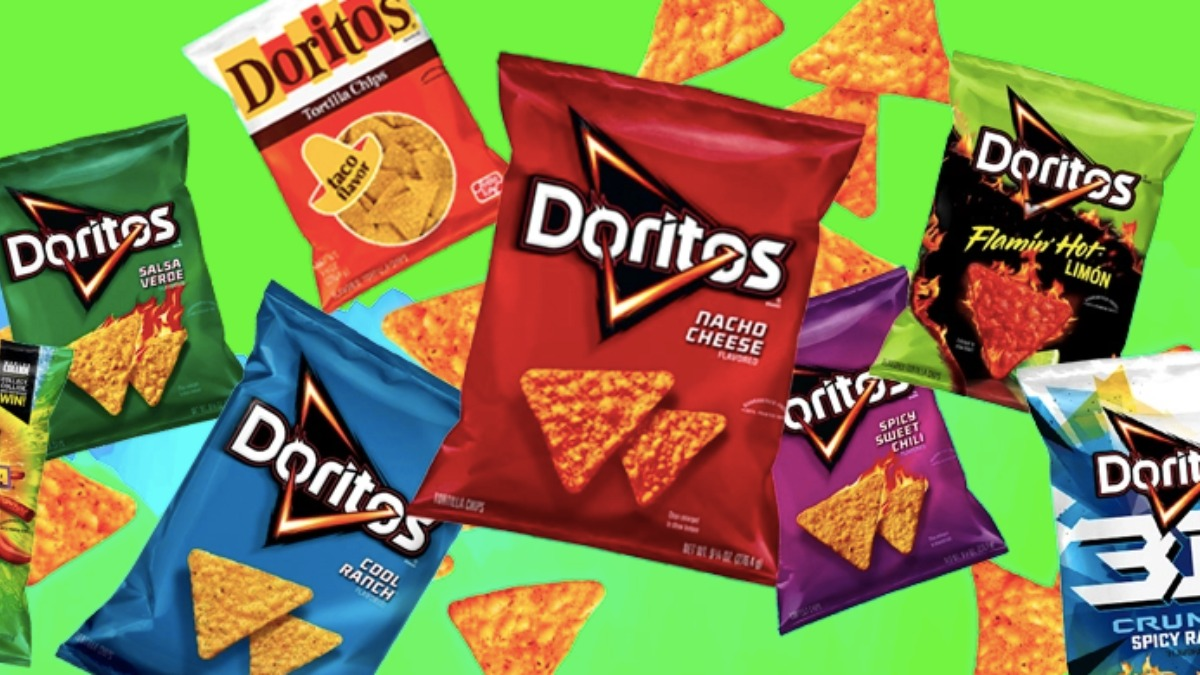 Doritos is an American brand of flavoured tortilla chips that have been manufactured by Frito-Lay, a wholly-owned subsidiary of PepsiCo, since 1964. The snack Doritos is a favourite of both adults and children everywhere. Doritos' crunch has a deliciously cheesy texture. More than a hundred different tastes stock have been available. They come in a variety of tastes, from the traditional Spicy Nacho and Cool Ranch to the crazy flavors like the Late-Night Cheeseburger, Ranch-Dipped Chicken Wings, Steak, Garlic, Salt Pepper, and Mountain Dew.
Despite having a short store shelf life, Doritos is still a product well-liked by consumers worldwide with one of the highest price sold. Today, people have grown up with Doritos, whether it was consumed as a party food or as a single snack. Whatever the case, the cheesy coating and crispy chip make this an irresistible snack for both children and adults! Even its triangle shape is enough to make adults think about their formative years. The treat is perfect for snacking on while watching TV, sharing with friends, and producing a nice treat to serve at events.
History of Doritos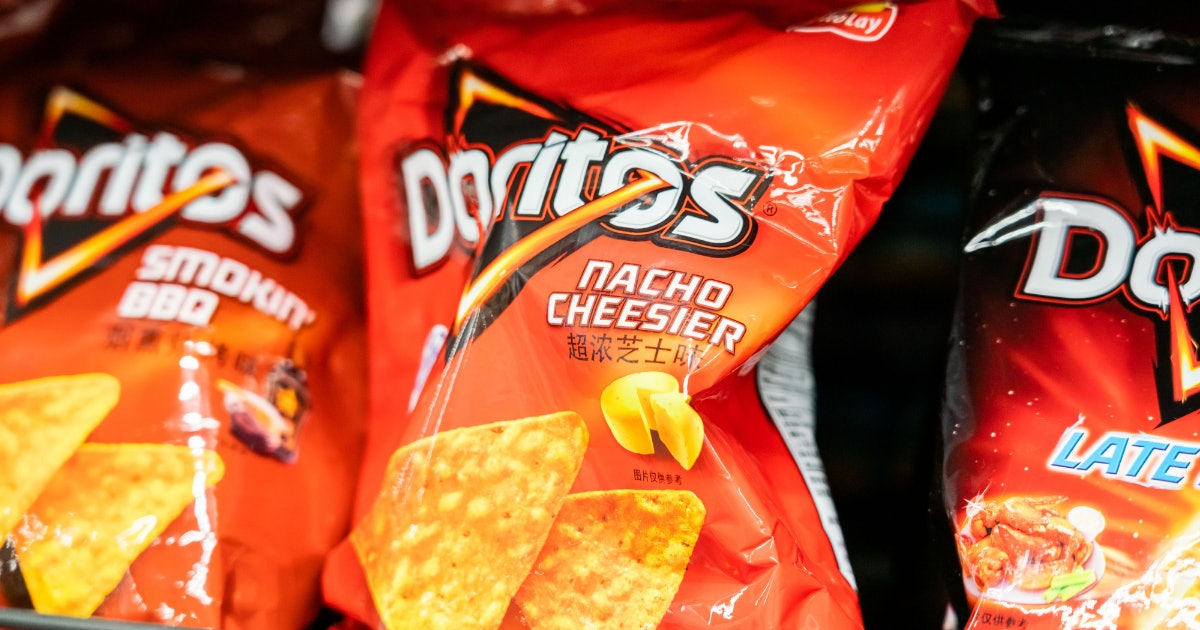 Midway through the 1960s saw, the US debut of Doritos. At that time, the parent company of Doritos, Frito-Lay company, opened a Casa de Fritos restaurant inside the Disneyland theme park. When a salesperson saw Casa de Fritos discarding old tortillas, he proposed that they fry them instead for chips. Back then, Frito-vice Lay's president of marketing, Arch West, observed their appeal. In 1964, he struck an agreement with Alex Foods, the company that supplies many of the goods for Casa de Fritos at Disneyland, and for a brief period, he produced the chips locally. They only offered Toasted Corn when they first went on sale across the country in the United States.
Moreover, Frito-Lay created taco-flavoured Doritos, which were released nationally in 1967 and likewise found success. Two new Doritos varieties were introduced in the 1990s in collaboration with the fast food brands of parent firm PepsiCo: Taco Bell's Taco Supreme and Pizza Hut's Pizza Cravers. Customers all across the world enjoy Doritos for their variety of unique flavours that make it a popular crunchy snack.
On the other hand, Japan got their hands on the famous Doritos snacks back in 1987. Even though Doritos arrived in Japan in 1987, more than 20 years after the US, they rapidly made the chip their own and created some intriguing flavours that aren't available elsewhere. Japanese now enjoy the flavours of tacos, wasabi, and avocado and cheese. In fact, it is no surprise to say that there are over 30 bizarre Doritos available in the Japanese market. While many of them are strictly "kikan gentei" or "for a limited time only," their brief appearance on store sleeves nevertheless makes an imprint for many flavours.
Best Doritos Flavors in Japan
1. Avocado and Cheese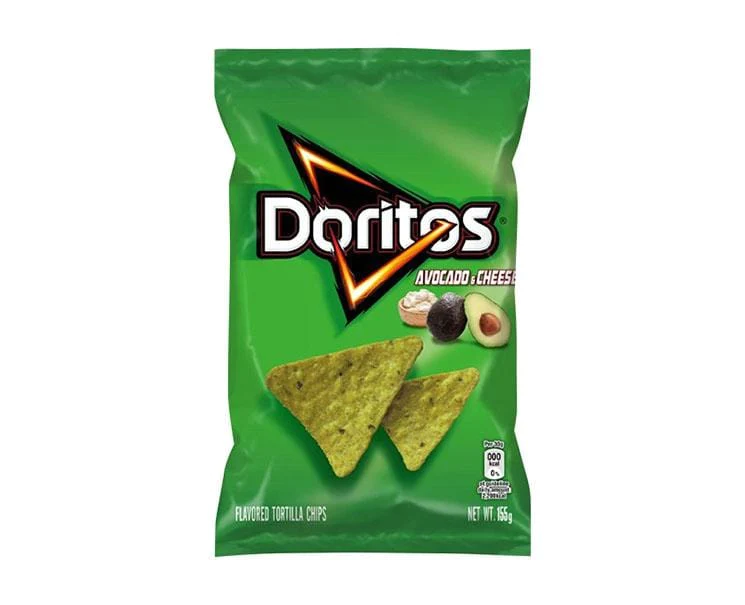 Frito Lay has introduced avocado and cheese-flavoured Doritos in Japan, demonstrating once more how much better that country is than the United States at nibbling. The avocado and cheese Doritos are designed to mimic the flavour of avocado with cream cheese on top. This is a brilliant concept for a chip flavour if you've ever put an avocado on top of a bagel with cream cheese in the morning.
2. Mexican Tacos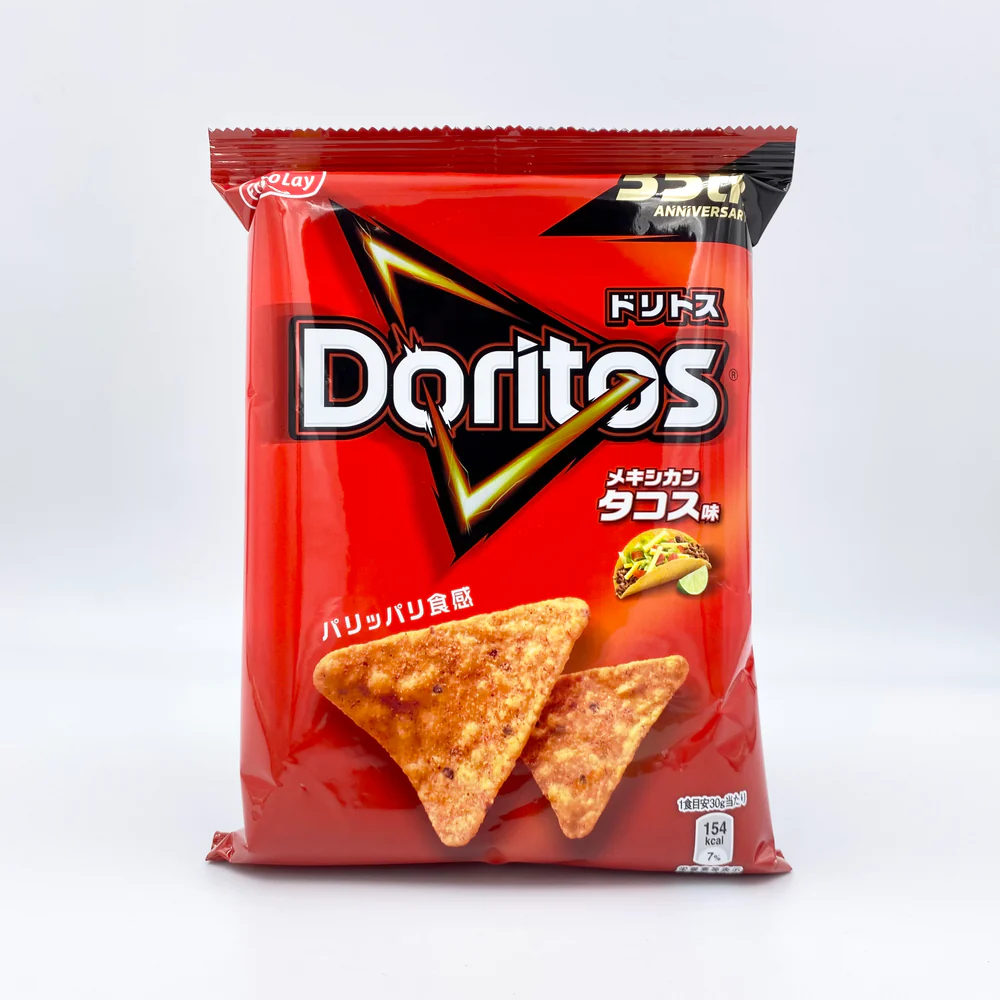 Doritos with a taco flavour have been on the market for over a year now and have seen a rise in popularity. Thanks to Frito Lay, this flavour is now consistently offered in Japan. Together with the customary Mexican taco spice, each chip of a fresh Doritos product contains a thin layer of lime taste. These chips feature the umami of ground beef, the sourness of tomato, and a blast of lime juice to mimic the flavour of tacos. The chips' crispiness and complex flavour go nicely together. Later on, a faint undertone of cumin is revealed. Enjoy the Mexican tacos' fiery flavour and crunchy texture.
3. Wasabi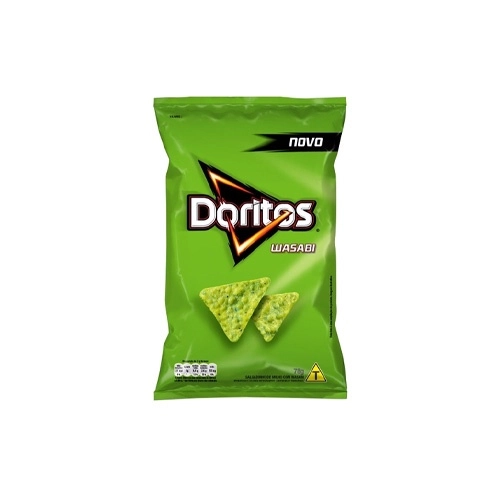 Wasabi isn't for softies, and neither is Doritos' most recent limited-edition flavour. You probably already know what legendary Japanese Doritos flavour Frito Lay Japan intended to release. As the first item in this line, Frito Lay employed Wasabi from Azumino, a representation of Japanese culinary elements, to produce a flavour that is both energizing and delectable. Wasabi isn't the only flavour, though; soy sauce has also been included because the two flavours go together perfectly and instantly conjure up images of Japanese cuisine. Your taste buds will appreciate it, but it could take a while for your nose to adjust to the distinctive wasabi spice.
4. Japan Nacho Cheese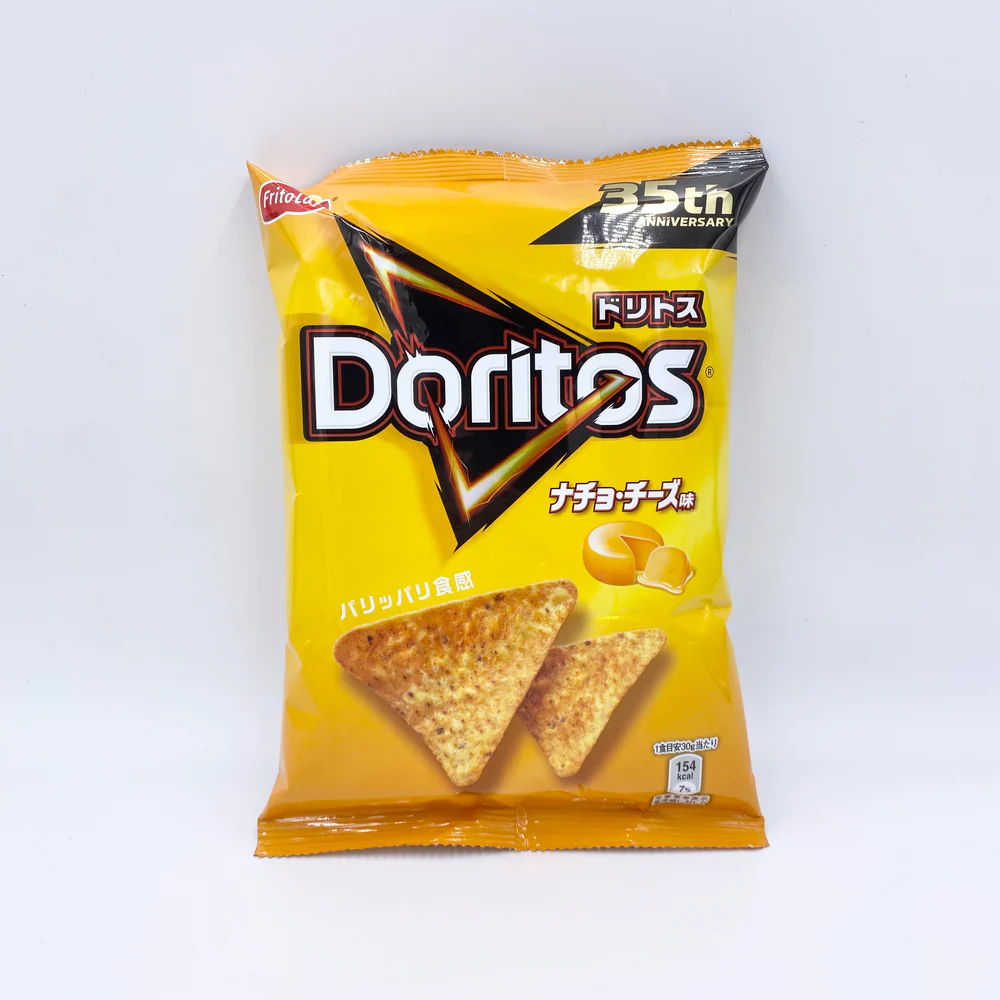 These Doritos chips are the perfect snack to satiate desires for anything salty due to their crunchy texture and cheesy flavour. Popular in Japan, this regular Doritos flavour has a moderate nacho cheese flavour. A tasty bag of chips that go great with any cold beverage. Given how addictive they are, you should store them up before they are all gone. The rich, salty, and addictive cheddar flavour that permeates every Doritos chip makes them tough to resist. Take a bite now to taste the flavour of the tortilla chip brand that is the most popular worldwide.
Best Doritos Flavors in US
1. Cool Ranch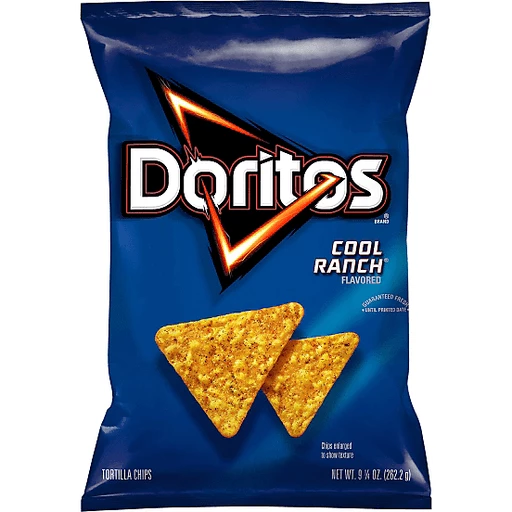 Despite the fact that Doritos have a wide variety of constantly changing tastes, the now-iconic Cool Ranch variation has been firmly established as Doritos royalty. The flavour of Cool Ranch is "spicy, refreshing, mouth-watering, and powdery," and it comes in excellent packaging. Cool Ranch Doritos are a universally popular snack that may be found at gatherings, football Sundays, and pretty much any other event or occasion.
2. Heat Wave Barbecue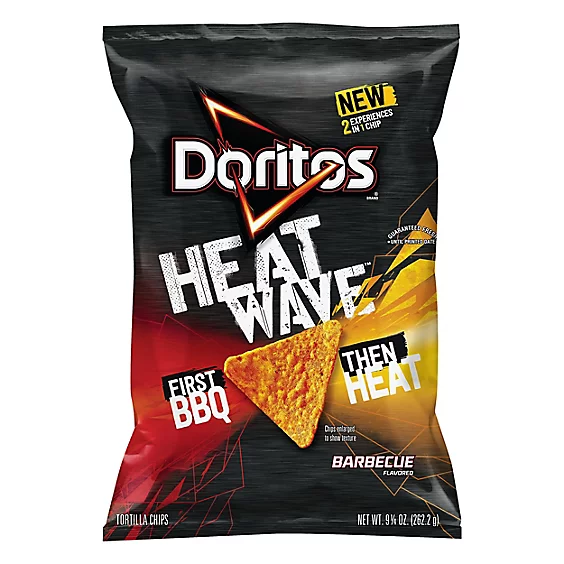 In the US, Doritos Heat Wave Barbeque was unquestionably a hit with consumers. As you take a bite, you immediately taste the classic barbecue flavour that symbolizes summer. The heat then begins! The orange-coloured chips resembled standard Doritos in appearance. In addition to being a little original amid the large variety of Doritos flavours, the barbecue was also pretty excellent, with a nice balance of sweetness and smoke. Overall, the combination of savory flavors and heat is wonderful, and you won't be able to get enough of it.
3. Pizza Supreme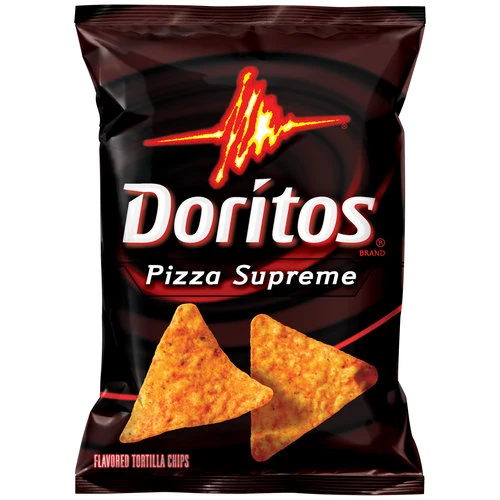 Pizza can be difficult to replicate, but Doritos Pizza Supreme achieves it very successfully. By the end of the football season, Doritos Pizza Supreme debuts. It is said to taste like a supreme pizza with pepperoni, sausage, onions, olives, mushrooms, and bell peppers. While it won't ever completely satisfy your desire for a supreme pizza, it does taste similar to one. It obviously has a distinct texture and is dry and crunchy, but it does remind you of a supreme pizza. The chips resemble Doritos Cool Ranch chips in appearance, except they are darker and lean more toward orange than yellow. This snack will surely satisfy your pizza cravings!
4. Original Nacho Cheese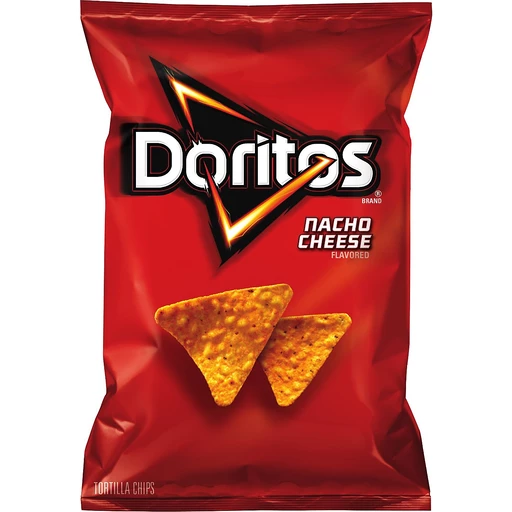 Embrace your boldness and express yourself with powerful Doritos flavours and crispy bites! The cheese-filled Doritos Nacho Cheese Chips will give your day a powerful crunch! They have a flavor profile that is powerful but not overpowering, balancing cheesy goodness and spice, making an unapologetically bold, self-assured culinary statement. Because of its obvious cheesiness, Nacho Cheese Doritos don't require any salsa or dipping sauce. Your fingertips will turn orange, but your taste buds will be satisfied.
Check Out Sugoi Mart's Doritos Flavors
Doritos is definitely one of the perfect and most delicious snacks out there. They are crunchy, salty, tasty, and, like all great things, slightly bizarre due to their combination of different flavours. You can eat them as a late-night snack, serve them as an appetizer at your house gatherings, or consume them while binge-watching. As you eat them on their own or with your favourite dip, let the flavour and crunch ignite your life. Check out the Sugoi Mart Doritos collection now and experience the tastiness and crunchiness that Doritos brings.