Coca-cola, widely known as Coke, is popular among all generations. There's probably a rare case of a person who hasn't heard and tried Coke once in their lives. Aside from being available anywhere, it also established its brand as one of the most well-known beverages. Hence, it's no wonder how over the decades, it's still in the highest demand and as technology greatly expands, the innovations of Coca-Cola drinks continue as well.
Coke is everywhere, especially in Japan, which seems to be the home to innovations of Coca-Cola and the ability to produce a variety of drinks than the usual ones. Coca-Cola Japan proves its flexibility in thinking forward and getting ideas out of the box. Moreover, Coca-Cola Japan always tries to surprise their consumers with creativity in flavor, taste, and the kinds of beverages they introduce. Specifically, they're known for producing Coca-Cola drinks outside the soda based, including drink varieties like milk, coffee, and even health drink. So if you are an avid fan of Coke, read along and discover more drinks you've been missing out on.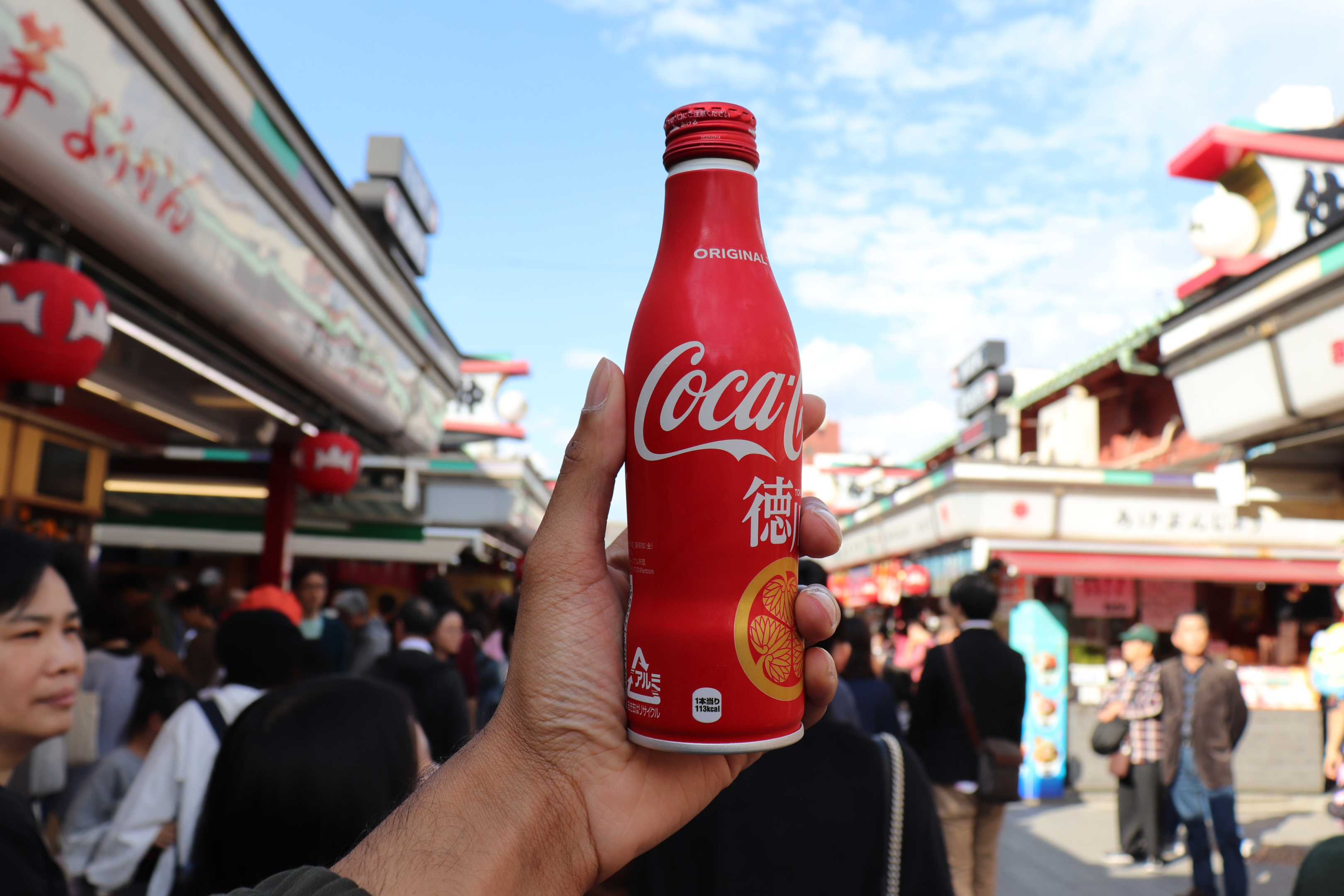 How Coca-Cola Entered the Japanese Market
Coca-cola originated in downtown Atlanta, Georgia, in 1886. Since then, it has been a globally-deployed drink for manufacture, creating a catalyst for social gatherings and innovation. The widely-known beverage company finally entered and became affiliated with the Japanese market in 1957. The company has continued to expand its growth and business in Japan, leading to 8 bottling partners in all those years. There's one that is called Coca-Cola Bottlers Japan Inc., the supplier, and producer of approximately 90% of Coca-Cola products in Japan.
Moreover, Coca-Cola was able to develop and produce original products in Japan that the consumers wholeheartedly embrace and support to date. Some of the original Coca-Cola drinks in Japan are Georgia (coffee drinks) and Aquarius (sports drinks), which brought massive sales worldwide. Basically, Coca-Cola Japan has established its identity and reputation and it's almost hard to believe it is a foreign-affiliate company.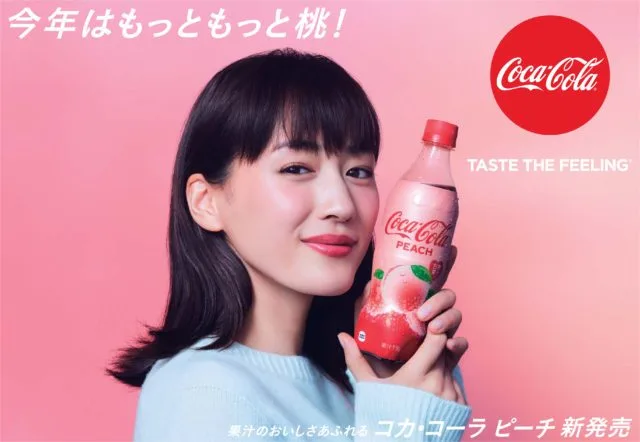 What Can You Expect from Coca-Cola Japan?
If this is your first time discovering the other varieties and fresh flavors of Coca-Cola Japan, you should expect to discover drinks you've probably never heard of before. With Japan being one of the leading countries when it comes to industry and technology, it's no wonder why they're always after the perfection and evolution of the products they produce. Moreover, in the eyes of consumers, especially those who are keen, it is actually a good strategy because they love being offered new and fresh products.
The market is indeed a whole lot of competition and Coca-Cola takes it to the next level. Moreover, Japanese people constantly seek to make their products stand out and even outshine the last beverage that created a buzz, whether it is in benefits, the packaging, and the way it was promoted. Indeed, the Coca-Cola company has always its eyes when it comes to product development, packaging, and new innovations.
If you are ready to dig deep and unfold what's more Coca-Cola Japan has to offer, Sugoi Mart luckily offers a variety of Coca-Cola drinks that you can add to your favorite go-to drink later on. Check these out below: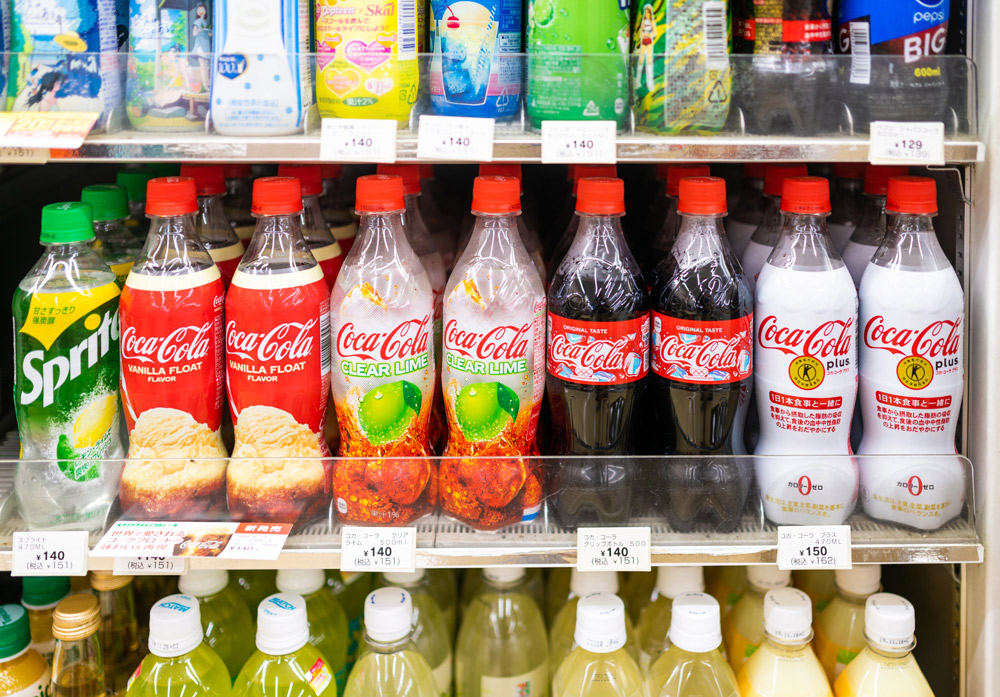 Sugoi Mart Soda Collections
Aside from Coca-Cola drinks, Sugoi Mart Soda Collections is heaven for those who are into sodas because of the different varieties from different brands that you can choose from. Indulge yourself in many options of flavorful, carbonated drinks, and even energy drinks. The varieties can include Fanta, Mountain Dew, Green Tea Colas, and many more.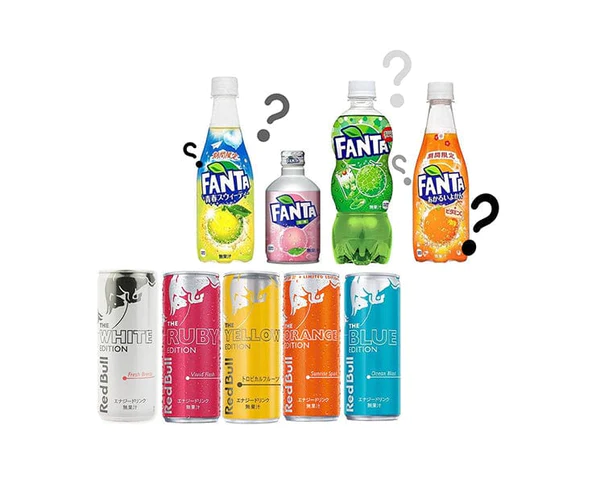 Coca-Cola Zero: Lemon
Introducing one of Coca-Cola's limited summer editions called Coke Zero in Lemon flavor. You can enjoy the perfect combination of Coca-Cola taste and the refreshing twist of lemon, perfect to grab during the summer season. This drink has zero calories so perfect for consumers who are looking for a healthy drink.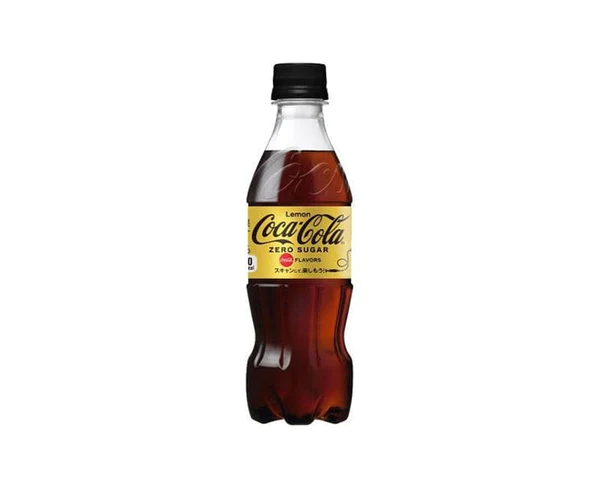 Coke Plus
Some people are avoiding the usual Coke due to its too much sugar content. But worry not for those who still want to drink Coke, but want a guilt-free drink intake. This Coke Plus is the healthy Coke version of Japan with zero calories. It helps to suppress fat absorption and moderates the level of triglycerides in the blood after meals.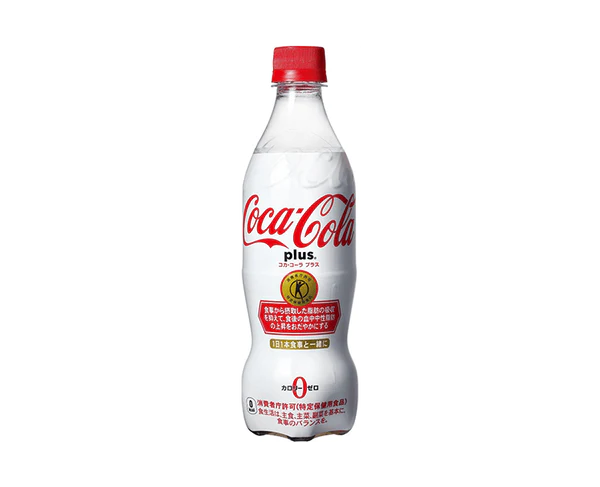 Imabari Coca-Cola Towel
Brand collaborations are one of the trends these days, so here's a collaboration between Imabari towels and Coca-Cola. Imabari towels are known for being high-quality and having one of the softest linens towels in Japan. The two brands collaborated to bring you comfort, whether it is working out or drinking soda.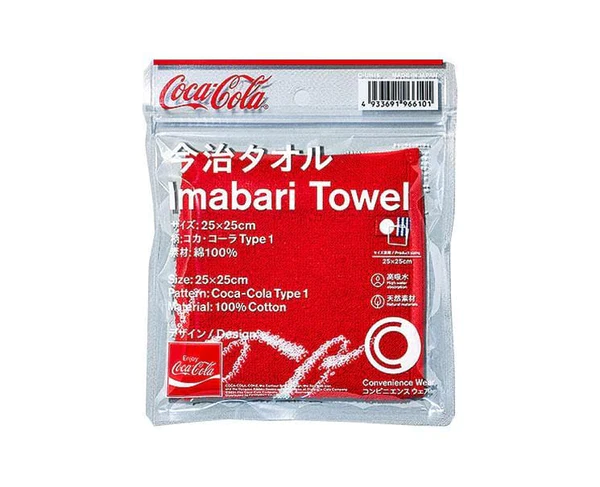 Coca-Cola Hokkaido Slim Bottle
The creativity when it comes to Coke's packaging never fails to surprise consumers. Coca-Cola Company makes use of seasons or other art inspirations to include in their packaging, making their products a lot more interesting. If you've known the Cherry Blossom Season edition, it's one of their prettiest packaging where Coke is covered with pink Cherry Blossoms' design. It's also the same thing with this limited edition of Coke inspired by Hokkaido's prefecture. This is perfect if you're into the collection as you can get it until supplies last. Get this Coca-Cola Hokkaido Slim Bottle in original cola flavor.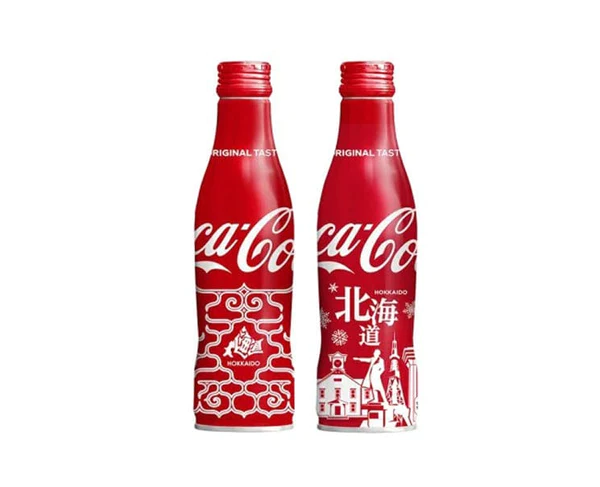 The Bottomline
The best thing is, Coca-Cola Japan has always their ways of leveraging its products and still making it happen to offer interesting new flavors to the consumers. It's exciting to see what they can still bring to the table in the world of emerging businesses and different brands of beverages. Moreover, the creativity and branding that they put are truly remarkable, leaving people with no choice but to embrace and patronize Coca-Cola more.
Sugoi Mart is your go-to shop if you want to shop the new releases and editions of Coca-Cola drinks. Enjoy the different flavors of Coke by visiting our website and checking out today!