If you're fond of Halloween celebrations, you may consider having it the 'Japanese' way. But let me tell you - Japanese people celebrate Halloween in Japan differently from other countries' traditional ways of celebrating. Though it also does involve dress-up and costumes, spooky pumpkin, there is no trick or treating (aww!).
So before we introduce you to some Japanese Halloween merchandise that will give you the feeling of Halloween in Japan, let's get to know more about the celebration.
Beginning of Halloween in Japan
The 'Japanese Halloween Festival' – Obon
Obon (お盆), also known as Bon, is the Japanese equivalent of Halloween and is celebrated in the middle of August. It was originally celebrated as an autumn harvest festival where rituals were performed to pay honor to the departed. It is influenced by the Buddhist holiday called Obon, which is a festive time to honor ancestors. It is said that around this time, the ghosts of the departed ancestors visit their loved ones on earth.
Obon predominantly involves hanging jack o lanterns in front of homes to guide ancestral spirits and make offerings to free spirits of their agony and anguish. It is also a time for relatives to return to their ancestral homes and visit and clean ancestral graves. Obon is much less light-hearted than Halloween, with a clear focus on pain and suffering.
Fun fact: 'Obon' literally means 'to hang upside down,' thus to remember the pain and suffering of the Japanese ancestors.
While Obon remembers the departed, with similarities to other cultural festivals honoring the deceased, there is an entirely different festival to Halloween with none of the same practices or connotations. The festival occurs in late October rather than in July and August (region-dependent). However, due to its similar Halloween-like themes, the religious festival of Obon is often, and wrongly, thought of as a 'Japanese Halloween Festival.'
Disneyland Tokyo and Universal Studios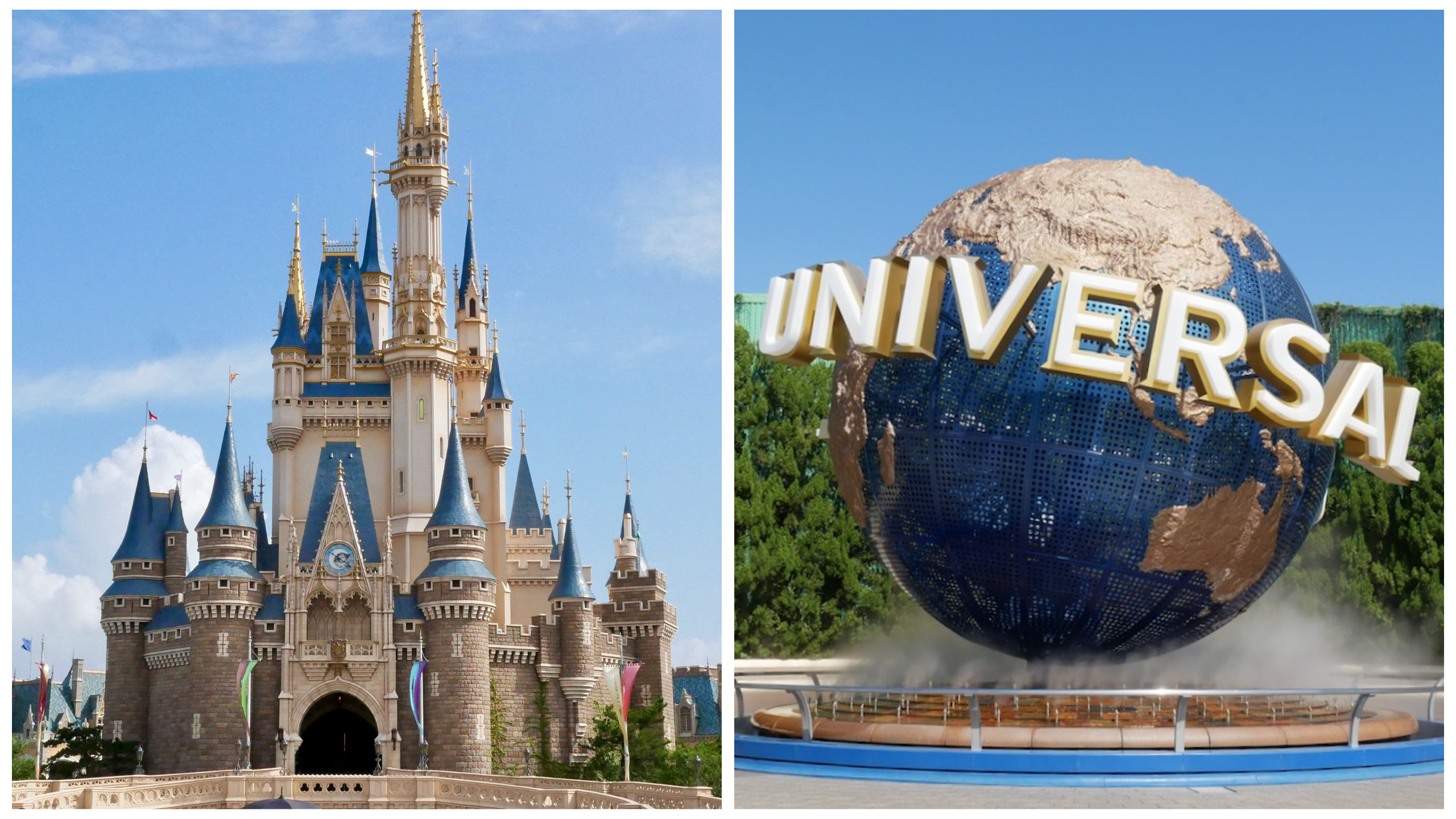 It's probably safe to say that Halloween in Japan is what it is now because of these two biggest theme parks: Universal Studios Japan and Tokyo Disneyland. Before they "introduced" Halloween events to Japan, the Japanese people were only aware of the holiday through what they saw in Western programs or films. And these two theme parks developed these Halloween-themed activities to draw more guests during the fall, but because of its great success, the event is now an annual Halloween event! Until then, Halloween in Japan has never been the same again because of these popular Halloween events.
Disneyland Tokyo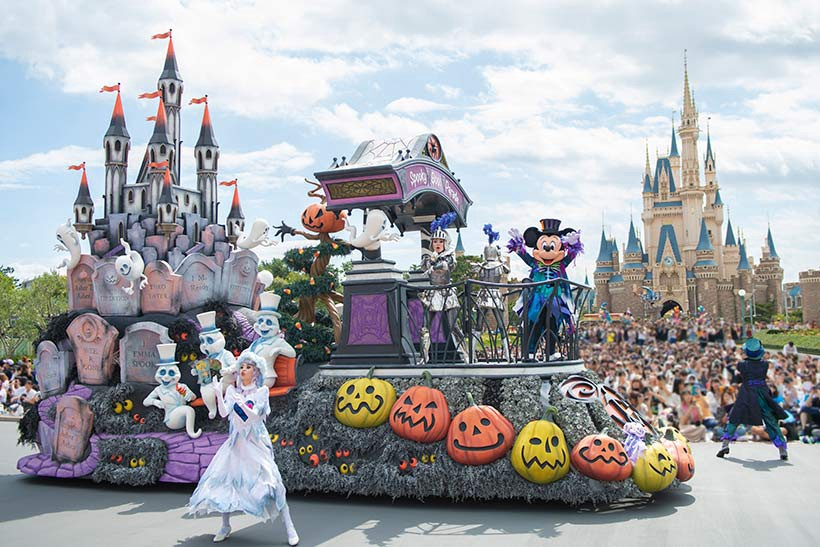 In the late 1990s, Halloween in Japan began to receive popularity, starting with Disneyland Tokyo. The first Disney Halloween event in Japan, known as the Disney Happy Halloween, happened in 1997. It is a Halloween parade event with 400 guests serving the ceremony in Tokyo, and children under 12 were given special presents. The following year, Disney organized a second Halloween celebration, the "Happy Halloween Twilight Parade," where most well-known Disney characters were decked up in frightful attire.
Disney has already implemented successful Halloween celebrations in several other Disney parks worldwide, so it wasn't a new deal. But in Japan, the festival was a smashing success; each year, it got bigger.
Universal Studios Japan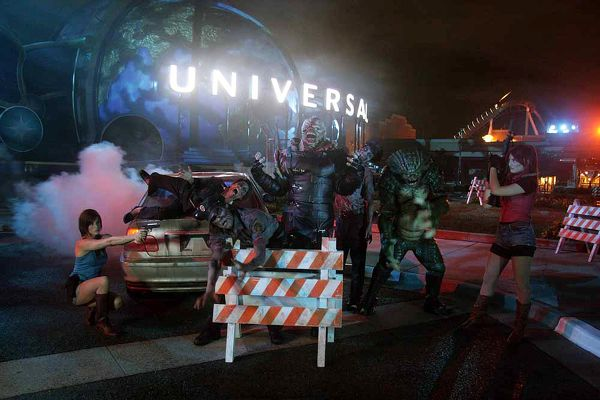 The Osaka-based Universal Studios Japan first opened its doors in 2001, where they also staged an annual Halloween celebration called the "Hollywood Halloween" starting in 2002. But their Halloween celebration differs slightly from Disneyland's. While Disneyland's Halloween is more focused on families and children enjoying a fun time, Universal Studios Halloween traditions are more targeted toward folks who love to be scared the living daylights out of their souls. Halloween horror nights were their main event, as well as the Zombie flash mobs where hordes of zombies frighten visitors, and don't forget – the haunted houses! Visitors are also hyped to dress up and wear costumes to celebrate Halloween with Universal's different themes of scary Halloween events.
Main events during Halloween in Japan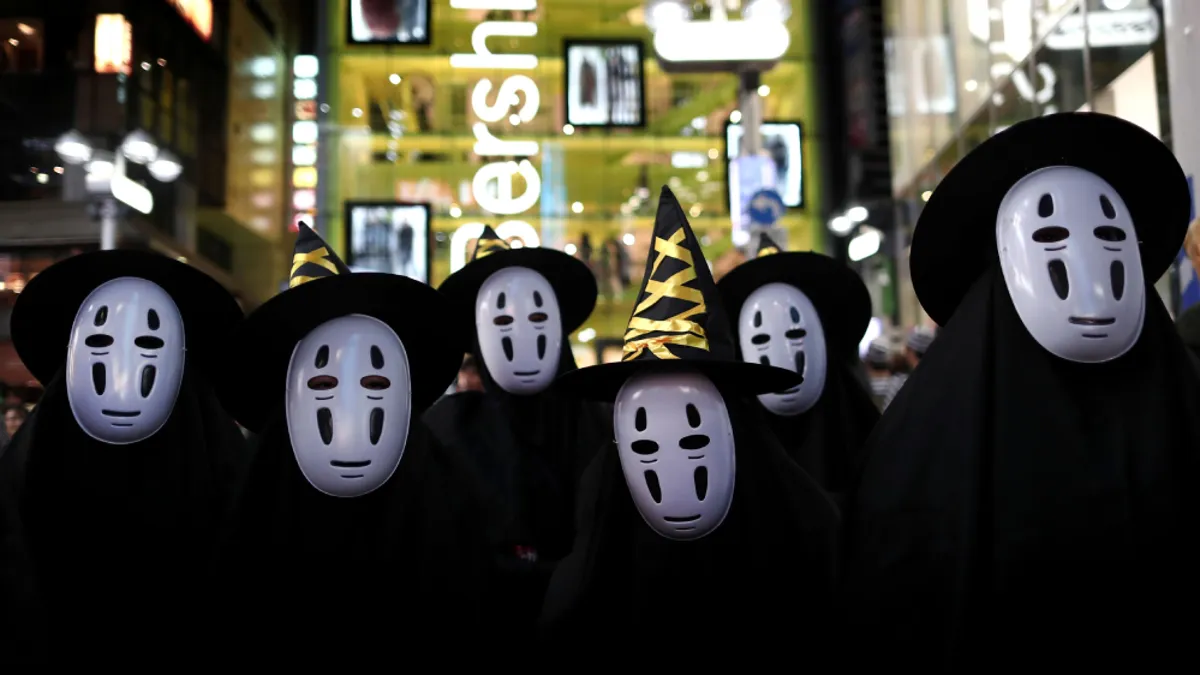 The Japanese enjoy Halloween through street parties, where people dress up in elaborate Halloween costumes and go to Halloween parties till the small hours. Other popular Halloween celebrations among Japanese people include costume parades and costume contests. Theme parks and other well-known destinations frequently host special events to attract more tourists during this time.
Street Parties
In Tokyo, Roppongi Hills, Ikebukuro, Kawasaki, and Shibuya districts host the most popular street parties in the city.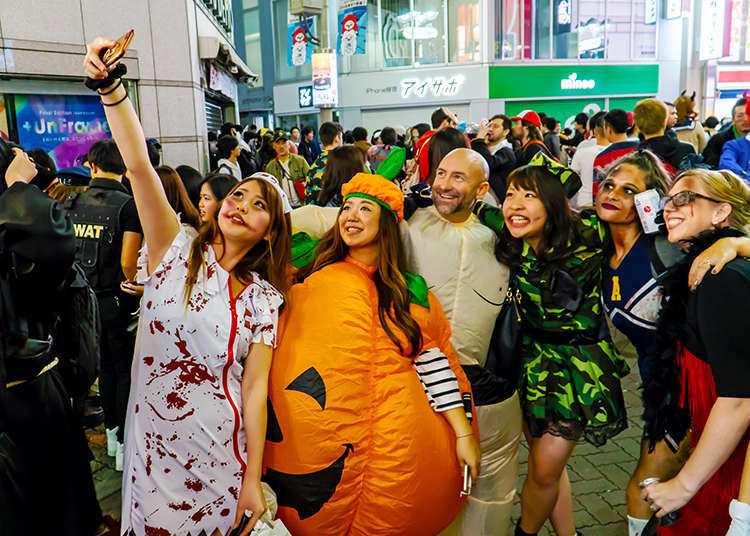 Shibuya Halloween is an unofficial event that has become one of the biggest events in Japan, with over 1 million people joining. Reaching its peak between 6 pm and 11 pm on the night of the 31st, people gather around the district to have a fun Halloween night.
Another popular Halloween party in Japan is the Ikebukuro Halloween Cosplay Festival. This festival was first celebrated in 2014, and in 2019 gathered over 20,000 cosplayers dressed up as their favorite characters in computer games or as Japanese anime or manga characters. More than 50,000 attendees regularly assist as spectators of this festival to watch the different performances that make up this two-day event.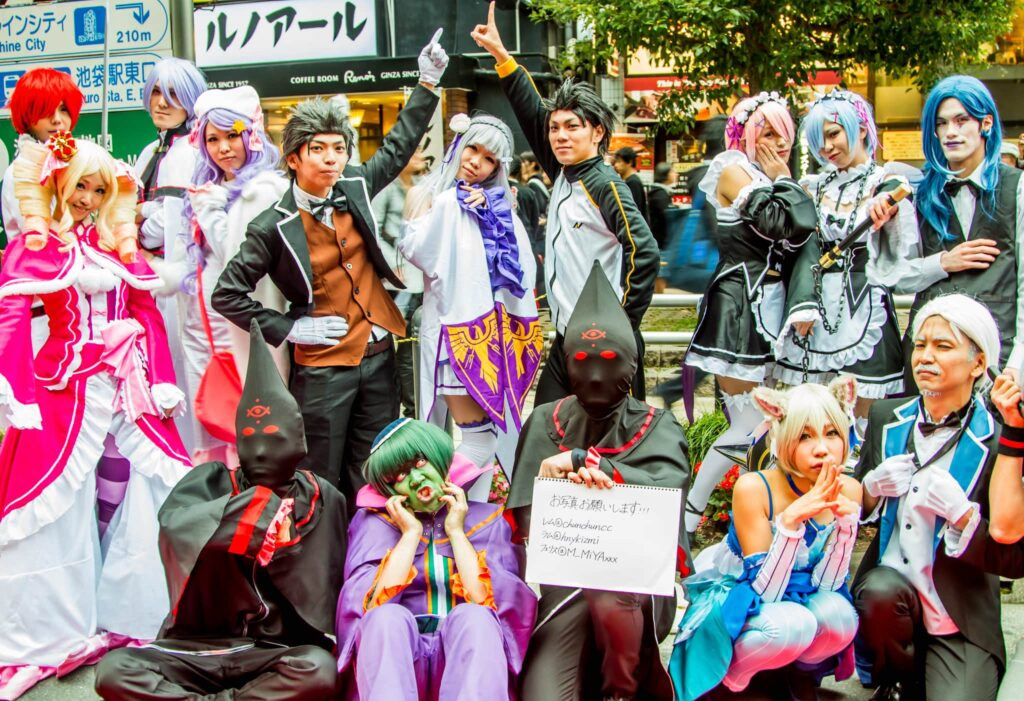 These huge street parties are designed for young adults who want fun wearing costumes, hanging out with friends, and parties, so sometimes they can become rather chaotic; therefore, kids are not advised to come.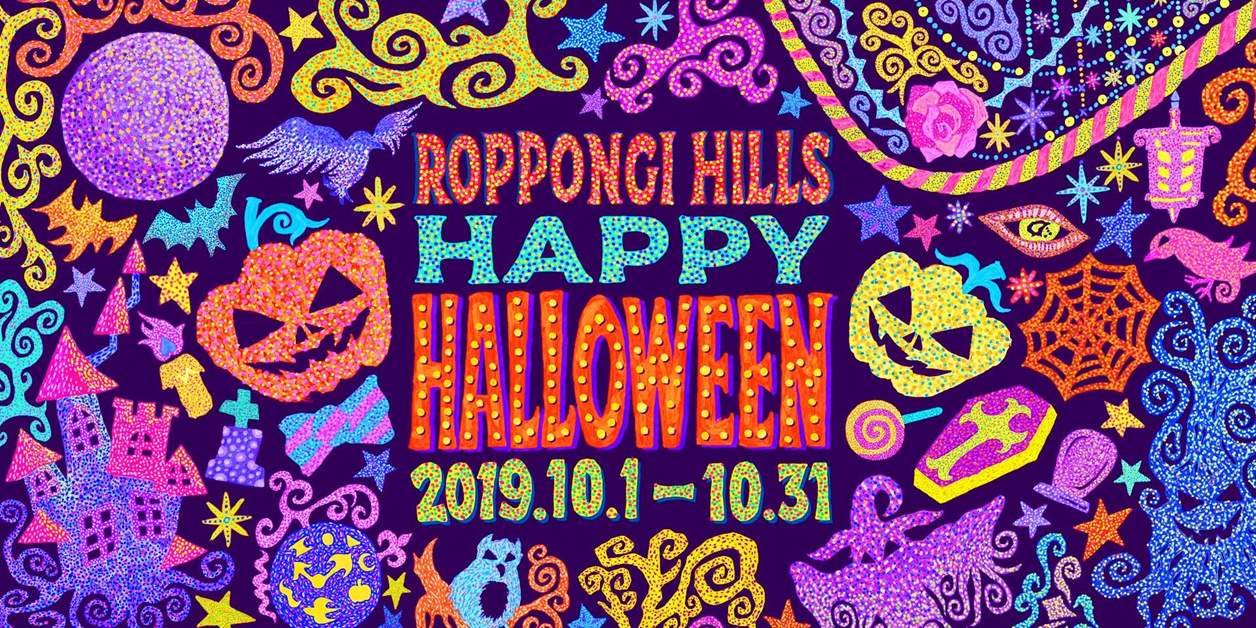 The Japanese people also gather in Roppongi Hills for a kid-friendly parade with a different popular theme each year. Besides, there are cafés and restaurants in the area that offer some limited-edition Halloween treats to suit the experience. Another big Halloween event taking place during Halloween in Japan is the Kawasaki Halloween parade city in Kanagawa Prefecture, which showcases a serious display of Halloween.
Sanrio Puroland
Every year, Sanrio Puroland theme park offers the Puro Halloween Party, a daytime and evening series of Halloween celebrations with various themes. Sanrio characters may be seen walking around, and special photo settings may be found across the park, which has been ornately adorned. During this time, special menus of Halloween-themed foods, beverages, and souvenirs also become accessible.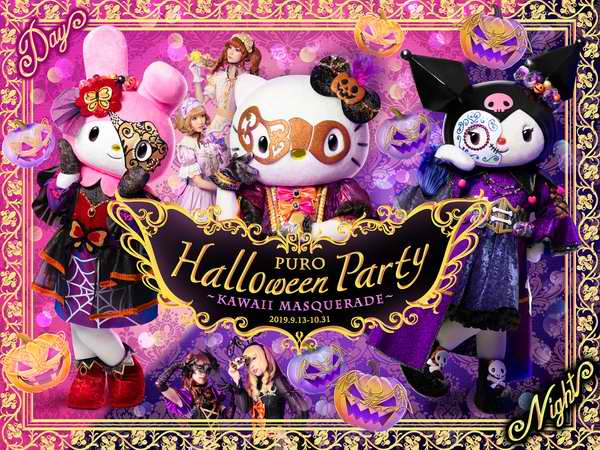 Experience Halloween in Japan
Though the Japanese community celebrates Halloween slightly differently, they are never left out when it comes to the celebration. During the Halloween season, you will see many shops offering Halloween-related products and costumes as people are busy preparing Halloween decorations and costumes for some of the biggest Halloween events in the city.
And if you want to feel extra and celebrate Halloween the Japanese way, you would surely want to check out the Halloween collection of the Sugoi Mart by Japan Crate.
Here are some of their offers that will make you come prepared for the Japanese Halloween events:
Kigurumi Collection
The Sugoi Mart Kigurumi collection consists of onesies and caps. You can choose from various characters such as Pokemon, Sanrio, Disney, and many more to make you or your little ones stand out!
p.s they suit as a starter Halloween Costumes winks in kawaii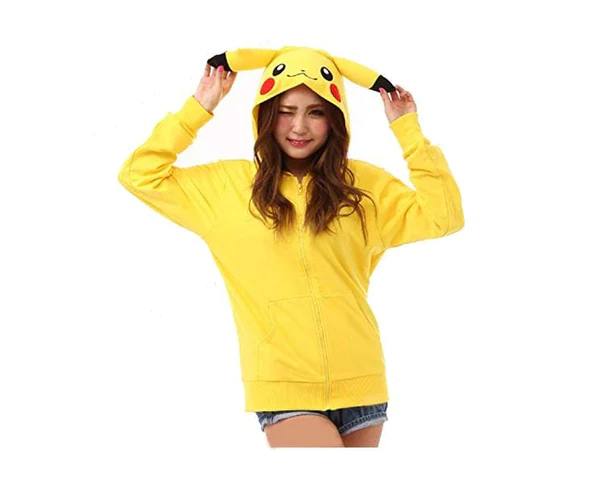 Plushies
Celebrate Halloween by grabbing these cute plushies that will make you feel cozy. They come in as your favorite Pokemon and Sanrio characters!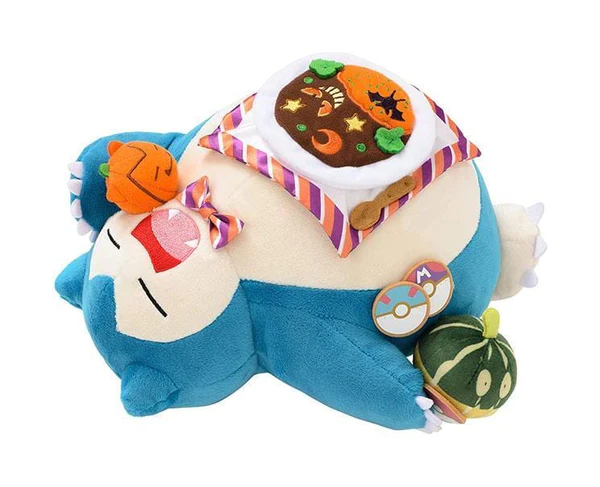 Halloween Treats
Though trick or treating does not come often on Halloween in Japan, that doesn't mean you cannot enjoy some Halloween sweets! Sugoi Mart offers fun treats to satisfy your sweet tooth in the spooky season. From cookie sets to limited edition KitKat chocolates, check out their sweets: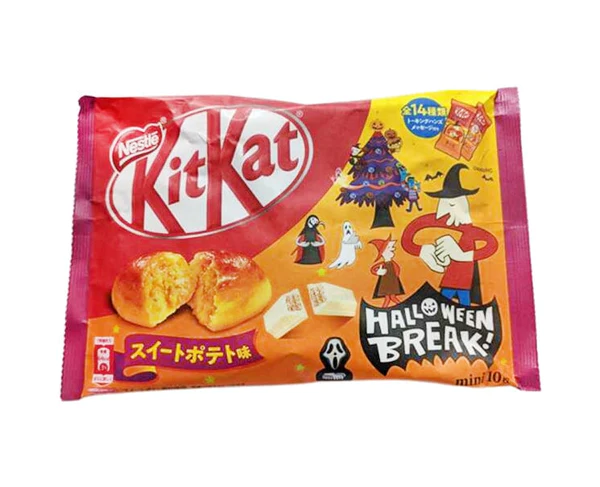 Halloween Mask
Well, this one might be scary, but what's Halloween without those spooky masks? And no, they will not fit into your cute costume. Check out these Sugoi Mart resin masks to add more eerie vibes for your Halloween: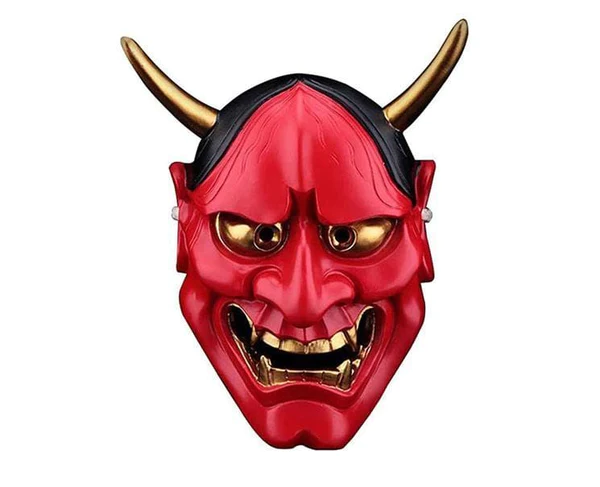 Since Disneyland hosted the first Halloween celebration in 2000, Halloween has grown in popularity. Despite the variations in how it is observed throughout nations, Halloween is a fun event for people of all ages and religions. Even if you don't want to dress up, it's exciting to admire everyone else's unique outfits! But if you want to join the Halloween craze, you might want to check more of Sugoi Mart's Halloween collection.
Sugoi Mart by Japan Crate
Japan Crate created Sugoi Mart as a one-stop shop for all things Japan. A shopping experience including entertainment, culture, discovery, and everything authentic from Japan! If you want to Japanify your Halloween experience, visit their online store. And we'll tell you, Sugoi Mart is your gateway to Tokyo!