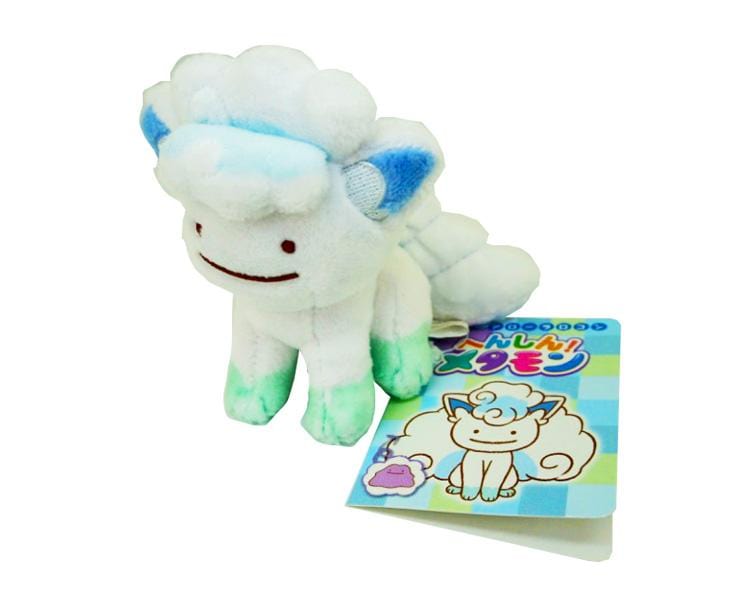 Regular price
$16.00
Sale price
$9.00
Unit price
per
Sale
Sold out
Ditto, the transforming Pokemon, is at it again! This time, he's changed into Alolan Vulpix, but that devious smile can't fool anyone. Take your Alolan Vulpix plush with you everywhere you go!
About Ditto: Ditto rearranges its cell structure to transform itself into other shapes. However, if it tries to transform itself into something by relying on its memory, this Pokí©mon manages to get details wrong.
In hot weather, this Pokí©mon makes ice shards with its six tails and sprays them around to cool itself off. If you carelessly approach it because it's cute, the boss of the pack, Ninetales, will appear and freeze you.
Get this exclusive Alolan Vulpix exclusively found in Pokemon Sun &Moon, Pokemon Ultra Sun & Ultra Moon, Letäó»s Go Pikachu & Eevee, and Sword and Shield.
Size: 3.5 x 2 x 3 inches

View full details